Here for your convenience, we have compiled the 10 best computer speakers under $50. Most of us use our PCs for far more than the occasional game of solitaire in between office tasks. We are living in an age with online streaming possibilities, and high definition gaming inside of virtual worlds, just a mouse click away.
As these developments advance exponentially so do our listening requirements. To really hear our favorite tracks without scrimping on the bass, to really feel immersed in an RPG without a horrendous buzz whenever things get chaotic is something many of us crave.
To get the idyllic settings can cost a pretty penny but there are a number of companies doing their utmost to provide low cost solutions for those who's budget will simply not stretch. Whilst they wont beat the high end models we think some are managing to come pretty close, so lets explore some popular options together. As always we have included a handy buyers guide for the 411 on computer speakers and what to look for in a model at this price range.
At a glance:

Our top 3 picks
Our team's top 3 recommendations
Best Overall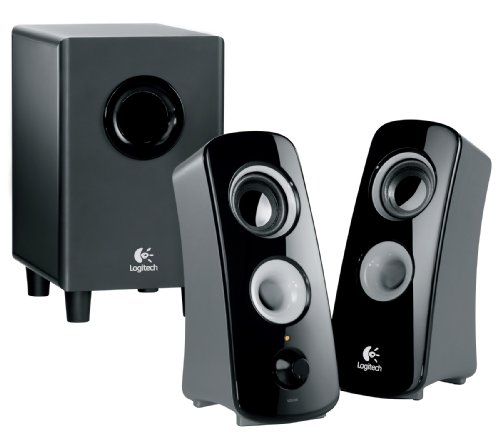 Logitech Z313

Tucks away.
Competitively priced.
Control pod.
Premium Quality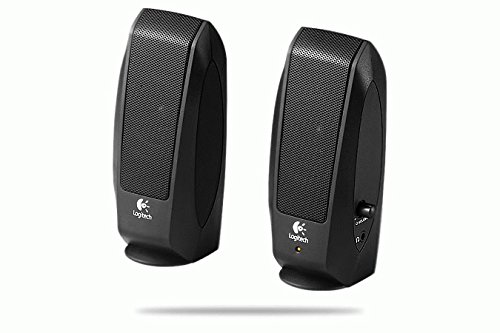 Logitech S120 2.0

Tucks away.
Competitively priced.
Control pod.
Great value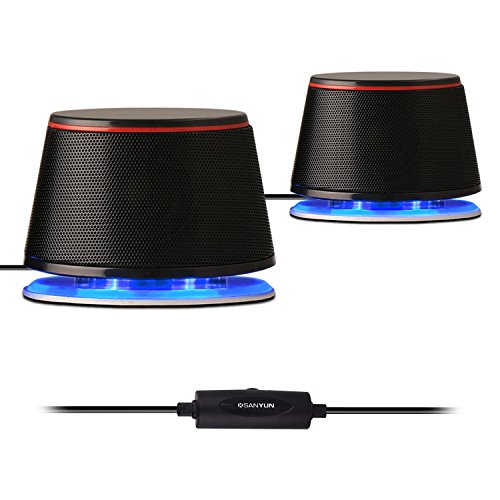 Sanyun SW102

Tucks away.
Competitively priced.
Control pod.
View The Best Computer Speakers Under 50 Dollars
The Z313 model from Logitech is a powered set of speakers with a dedicated subwoofer. The speakers effortlessly plug into the budget subwoofer which in turn connects to your PC.
Logitech is a well respected and reputable company who provide an extensive range of computer related products at an affordable cost.
This model features a convenient control pod which is palm-sized and consists of an on-off mute switch and volume dial. It also has a headphone jack for private listening.
It provides 25 watts RMS of powered sound. It is clearly detailed and distortion free. The subwoofer delivers plenty of depth despite its compact size it is rich and resonant. It is a ported reflex design enclosure for maximized performance.
Pros:
+ Tucks away.
+ Competitively priced.
+ Control pod.
Why We Liked It - It is a user friendly set of powered PC speaker that connects via 3.5mm jack, which is easy to set-up in minutes they provide some of the best sound around for under the 50 dollar mark.
Design of the speakers - You should consider the design of the speakers you want to connect with your computer, not only for their functionality and compatibility but also for the aesthetics. Preferences are different, but the top picks mentioned above might be the right way of helping you find which speaker would be best for your desk.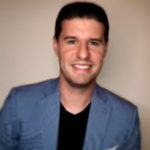 This next option is one of Logitech lowest priced options now whilst their performance will undoubtedly pale in comparison to the first set reviewed if you are on a shoe-string budget or don't require anything fancy they make for a great go to option. They are perfectly adequate and often come with PC set ups as a stock speaker choice.
Again this pair has their own dedicated power and connect via a jack connection rather than being bus-powered which means they get a bit more juice than a typical cheap set. The 3.5mm jack feature also means they can connect directly to your MP3 player which is a bonus.
This set with their tiny size is also suitable for a mac-book, tablet or laptop level boost by simply connecting directly into the headphone output for those days when you fancy cranking it up just a little more.
They have a pretty decent bandwidth response and a convenient headphone jack and built-in controls.
Pros:
+ Diverse use.
+ Tiny footprint.
+ In the region of just $10.
Why We Liked It - They provide a great cheap computer speaker option, it is always better to have individually powered devices as they perform a little better than bus powered models.
These are a stylish pair of PC speakers with pretty unique design aesthetics. They deliver crystal-clear acoustics in stereo sound and take up very little desk space. Their compact oval shape provides 360 degrees sound they have a built-in the bass diaphragm which has a low-frequency aid, closed cavity design. Opting to go with an elliptical concept helps to counter unwanted buzz from vibrations.
It is a multimedia device and connects to a wide variety of devices in a simple USB plug and play fashion. It has a dedicated 5v charger style power supply.
They are under-lit by brilliant blue toned LEDs and look stunning in the when your streaming in the dark.
Pros:
+ Built in bass diaphragm.
+ Elliptical design.
+ Aesthetically pleasing.
Why We Liked It - They make for a great looking set of PC speakers which a reasonably priced and deal with peak capably.
Sound quality - As already mentioned above, the sound quality of these speakers will not blow your mind. You can still get satisfactory sound levels. It would be best if you looked at the wattage and frequency, as these two determine how loud the speakers can go and what sound range they have.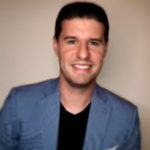 Creative are a top rated brand as far as computer speakers are concerned with many of the products in their range best-selling items.
The Pebble 2.0 set is an aptly named cute spherical set which makes for one of the best USB powered desktop speakers. Not only do they look good with their golden pools distinctively eye-catching buried in their sunken middles but they sound good as well.
Their 45-degree angle tilt enhances the sound by directional projection towards the listener this optimizes their miniature stature. Each speaker is around 4.4 inches wide so they can be conveniently placed in even the smallest of spaces. They feature built-in far field drivers and rear facing passive radiators for bass reproduction enhancement and they deliver an RMS peak of 4.4 Watts.
They are powered by a USB cable for a hassle-free approach, they have a standard 3.5 mm jack to connect to your PC or Laptop and have an onboard volume knob.
Pros:
+ 45 degree tilt.
+ USB convenience.
+ Easy access volume control.
+ Modern aesthetics.
Why We Liked It - They make for a stylish and unique set of speakers their output Is pretty amazing given their bus powering they provide good clear sound and wipe the floor with many similarly sized USB options which is no surprise as Creative Labs have been in the game for a fair while and really know their stuff when it comes to audio.
5. Creative Inspire T12 2.0
Here we have a multimedia set from creative this time powered with an AC adapter they feature a more traditional style design than their striking Pebble set.
This pair provides a much bigger sound in general with their high-performance drivers. Each speaker has a tweeter at the front and a woofer that take up the back of the product entirely. Despite not having a separate dedicated subwoofer they provide great depth because of their optimized housing.
The enclosure is a bass reflex design which really helps optimize sound especially as far as low frequencies are concerned. The BassFlex technology extends the lower frequency response to provide a wider range of the spectrum in terms of audio playback.
They have a small footprint with their slimline design and we like their classic matte-black color.
Pros:
+ High quality components.
+ Optimal enclosure design.
+ Small footprint.
+ AC powered.
Why We Liked It - Though the hover at the top of our allocated budget they provide some of the most laudable sound about.
The Z323 comes in at just a fraction more than the Z313 we opened our review section with. These bad boys provide 30watt RMS output and have 360-degree stereo sound for a much more immersive experience. The increased power delivers bigger, bolder levels, it's design concept and high-quality components ensure it gives exemplary detail that cuts above the deep fuller overall sound.
The set up is similar to the other z series model in that it has a dedicated subwoofer (18Watts) and 2 speakers. It has RCA and 3.5mm Jack outputs for increased connectivity options. It connects directly to gaming consoles which are an added benefit. Like the other companions in its series, it has an integrated headphone output for private use and straightforward user controls.
Pros:
+ 18W subwoofer which is ported and down-firing.
+ Wide frequency response.
+ Quality buzz free bass.
+ 360 degree sound.
Why We Liked It - It is an unbelievably priced set of computer speakers they make for a good step up from the Z313 we have looked at and the bass is exceptional for products in this price range. They are a ideal entry level set for hobby gamers.
7. Gogroove Mini Sound Bar
This next PC speaker option is a sound bar style design. It is USB powered and has been set an innovative angle to direct sound upwards and outwards closer to your ears.
Soundbar designs cleverly utilized the otherwise wasted space below your studio monitor. This uni-body speaker has a peak audio level of around 6 watts. It produces distinct middles and highs which are not tinny sounding. It features dual drivers for full range audio.
It is easy to install and can be used with a USB wall adapter for other devices (non-PC) but this needs to be purchased separately.
The Gogroove mini has a front facing auxiliary headphone listening port and it has an onboard large dial for controlling levels. The dial has a handy LED light surround to illuminate it in the dark for added ease.
Pros:
+ Sound-bar uni-body design.
+ Angled for optimization.
+ Dual drivers.
Why We Liked It - Sound-bar designs creatively make use of minimal space and keep desks looking tidier, this one makes for an attractive and affordable choice.
Another great sound-bar option is this newly upgraded version from ASIYUN, like the Gogroove mini above these two, are USB powered. It is dual driven and so provides a well-rounded sound with both ends of the spectrum catered for and an adequate amount of clarity and definition throughout the mids. It is suitably sized for small setups and makes for a tidy office space slipping under your screen as we expect from a slimline sound bar design choice.
This one made our list as an alternative because of its upgraded multifunctional properties. Where it really differs from other cheap sound bars is in its wireless capabilities. It functions in a typical fashion with cable or you can use its bonus built-in Bluetooth to connect a whole host of devices for audio amplification. It also has a TF card port.
Pros:
+ Well made.
+ 3 modes (line in, Bluetooth, TF card)
+ Space saving design.
Why We Liked It - It's wider range of connectivity improves it range of uses extensively this one is prefect for use with projectors and can even be used as a hands free device for your phone!
Next up is another sound bar option for your perusal. The mini sound bar from saxhorn is another affordably priced choice which offers dual driven, USB powered sound The Speakers are 5 watts and deliver a surprising amount of volume for their small diameters. They are unobtrusive because of their uni-bodied form and again will make desks feel less cluttered. The sound is very clear there is little to no buzz and the cable is a decent length which can sometimes be an issue with PC speakers.
The bass response is good given there are no subwoofer drivers and the details within the audio re pretty crisp.
Pros:
+ Unobtrusive sound-bar design.
+ Good bass response.
+ USB convenience.
+ Instant installation.
Why We Liked It - The sound levels are much bigger than expected from low watt bus-powered miniature sound-bar, it delivers solid sound for its given cost.
10. Satechi Dual Sonic Speaker 2.0
We are finishing our reviews with a Dual-Sonic set of PC speakers from Satechi which are of a 'squashed' elliptical design similar to the Sanyuns in appearance with the same built-in LEDs that light up their undersides. The Satechi set just manage to undercut the Sanyen in reference to their respective retail prices.
They use acoustic spring technology in their drivers to produce easy to use clear sound quality. The pair has 34 inches of cable between for placement. They are compact and sleek with a modern brushed metal finish. They are bus powered and feature simple line-in volume control on the cable itself.
Pros:
+ Plug and play.
+ Elliptical design.
+ Wide compatibility.
+ Low price.
Why We Liked It - If you want the stylish aesthetics of an illuminated elliptical without forking out too much extra dough this pair are a good value for money set.
Device compatibility - You should consider whether the speaker you would go for is compatible with more than just your computer. There may be times when you would want to play music from other devices, such as your smartphone or tablet, or maybe you would like to connect it directly to the gaming consoles.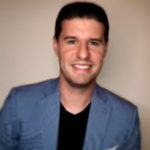 Computer Speakers Under $50 Buyers Guide
When you are looking for a set of computer speakers in a low price range you inevitably have to accept you will be sacrificing on the quality somewhat. That being said, the steady and rapid progressive nature of the electronics industry means that the development of affordable high-quality components is more accessible than ever before.
The market for computer speakers is awash with an astounding variety of competitors those with computer specific expertise and those specializing in audio background. With countless products to consider readily available in the lower price brackets these days making that all important decision really just boils down to a handful of key factors and a few personal preferences which our buyer's guide will attempt to clue you in on.
What to look for in computer speakers under $50?
Typically in a speaker under the $50 dollar mark, you will find much lower watts than pricier pairs.
To get more bang for your buck you should opt for something with a decent RMS but only if it is actively powered and of decent proportions. Some of the smaller speaker options have very clever enclosure modifications to mathematically exploit the best possible sound from their tiny spaces but if you want to view a movie with a friend on your computer and not sit at the computer desk you will want something with a bit more power in general. Higher watt powered computer speakers sometimes come in a subwoofer and dual satellite format, this is an ideal set up because a subwoofer driver is better equipped for low-frequency resonance the bass response is much better and you will have fewer issues with distortion. Gamers will also find this an ideal set-up to go for.
If you don't want something powered and prefer hassle-free with more portability and a smaller footprint then, by all means, go with USB powered they provide an adequate listening experience which is effortless to install and some come with additional digital connectivity options to boot. To be honest, at this price level you won't find much to satisfy an audiophile anyway so as far as cheap and cheerful choices go there are some pretty impressive products that come in well below the budget.
Do cheap computer speakers buzz?
Yes, cheap speakers can buzz but there is a difference between cheap and low priced products, something can have a cheap price tag and still be relatively well made. As long as the quality of the parts that have been sourced is not too terrible you should still be able to grab a pretty good deal.
Typically top-brands will try to have lots of measures in place to provide the best sound possible from an inexpensive speaker but you must keep in mind that a smaller footprint affects capabilities and anything in this price range probably won't handle the highest and lowest registers particularly well at peak volume.
The speaker enclosure itself has a heavy impact on the speaker's performance. Speakers are transistors which utilize a cone on a coil placed inside of a magnetic field. When the speaker receives an audio signal as a current from the computer the magnetic fields is disrupted and this turns into kinetic energy which forces the coils to move the cone in and out forming sound-waves.
The enclosures they rehoused in play an important part in how clearly the sound waves are projected especially as far as the bass frequencies are concerned. Most opt for ported and reflexive designs that have measures in place to cope with the lower responses.
For most day to day computer needs the majority of 'cheap' speakers handle pretty well. If you stream movies and music you may want to invest in a set of speakers for your PC instead to provide a better-balanced surround sound style environment. They work by designating higher and lower end frequencies to separate speakers with different types of drivers which are better suited to the task than a typical computer speaker but these are far pricier.
Best sound-bar computer speaker under $50
Soundbar speakers are a great option for office environments they are extremely compact because they use one enclosure for the entire set up which is cunningly shrunk into a slim 'bar' shape that ergonomically fits beneath your monitor. This keeps work-spaces maximized and eliminates messy wires in view.
Sound-bar speakers aren't really praised for their volume capabilities and they aren't really for pumping your tunes out but they have impressive capabilities given their sizes. Those in the low price range we have reviewed above leave the majority of buyers astonished at their levels and clarity. We like the multimedia connectivity and wireless Bluetooth technology comparability of the ASIYUN it offers great value for money.
Best budget USB computer speakers under $50?
If USB powered computer speakers are what you're after then the Pebble 2.0 from Creative labs I probably your bets best they are aesthetically modern and understated they outperform most similar mini USB speakers. All of the sound-bar models we have included are USB powered as well
Conclusion
At the $50 dollar mark it is important to keep your expectations realistic you aren't going to be throwing any spontaneous parties with any of the sets we have reviewed today, that being said for most computer sound requirements we think we have you covered. We have looked at some top brands which specialize in computer parts and accessories.
For most setups, you are going to want a small footprint but it is important to go with a decent design concept which enhances the tiny space to provide the best possible sound. USB powered models have their place in the market and offer useful conveniences they are awesome for laptop use especially if you travel regularly they are typically smaller in size and therefore far more portable. Your speaker requirements as an individual, are totally different from the next buyer's needs.
It truly is a buyers market so do your research and shop around and you should come away with a steal. In regards to those we have reviewed today, we feel that the Logitech Z323 are far superior to some of the others at providing the fullest richest sound with a decent amount of power on tap for when your favorite song comes on. If you are a true audiophile without the cash to support your habit, then you might find our best-powered speakers article 10 Best Powered Speakers of use to you it reviews models at the mid-price range level that won't break the bank.
Expert Tip
When shopping for cheap computer speakers you are going to find the majority of models to be sealed in plastic enclosures plastics are known to be more susceptible to buzz try shopping around for wooden cased pair instead some companies are making them for below the region of $75 so for a bit more you get a much-improved sound.
Did You Know?
USB powered computer speakers cannot supply more than 2.5w DC, 500 mA at 5V power, but some can be used in conjunction with a USB wall plug adapter for a little more oomph than your computer allocates to them.
If you've enjoyed this review by Music Critic, please leave a positive rating:
[vc_separator