Summary
The Bose B1 Bass Module is a lightweight, compact subwoofer designed for the L1 Portable PA system that Bose also manufactures.
It's an excellent little sub that delivers a considerable amount of power thanks to dual 5.25" drivers.
As you'd expect from Bose, the sound quality is clear, and you never have to worry about unwanted distortion or feedback. This is because the build and design quality protect you against either.
Overall, it's an essential piece of equipment for the L1 Portable PA System owners, who want deep, powerful bass.
About the Bose B1 Bass Module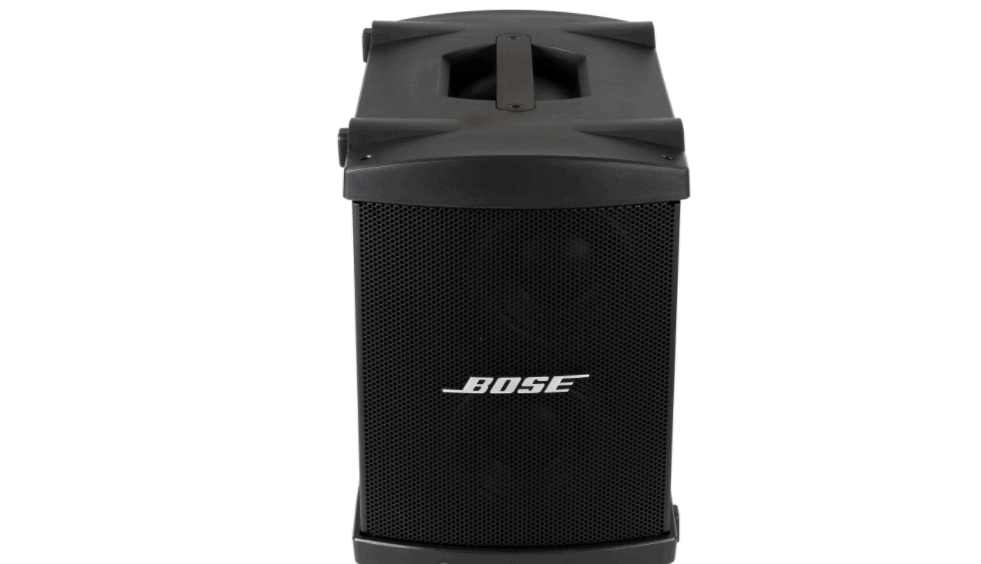 Key Features
Let's have a look at the key features of the Bose B1 Bass Module:
Dual 5.25" Drivers: Essential to the low-end reproduction that this bass module offers are two high-grade 5.25" drivers.
125W Power Rating: 125W of power will give your low-end a huge boost, while the sound quality will always remain crystal clear.
Compact Size: Dimensions of 15" by 10.25" by 17.75" make this a compact, portable subwoofer.
Lightweight: At 26.6lbs, it's also a lightweight bass module.
Pros
+ The sound quality is its most significant feature. Few bass modules of the same size can compete with the quality of the Bose B1.
+ It's compact and lightweight, making it a key part of a portable PA system, such as the Bose L1.
+ As a Bose product, then you're assured quality, not just in the short-term, but in the long-term too.
Cons
- Some may balk at the price. But this is a premium Bose bass module that's designed to last. It's also designed to deliver exceptional sound quality – which it does – so the price tag is understandable.
Who Is It Suitable For?
It's ideal for anyone who wants a bass module for a Bose L1 Portable PA System.
Why We Like It
It's an exceptional subwoofer that delivers flawless sound quality. There's no distortion or squealing when using this bass module.
The compact size and lightweight construction make it ideal for a portable PA system, such as the Bose L1.
Overall, the Bose B1 Bass Module is a reliable product designed to deliver driving, powerful bass for a Bose L1 Portable PA System, which is precisely what it does.
If you liked the article, please leave your feedback.