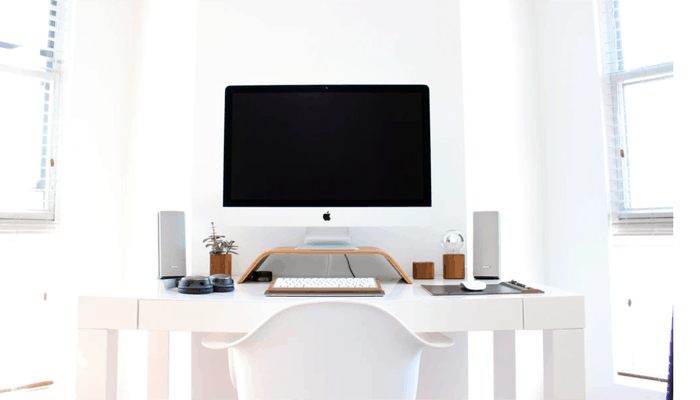 Join us as we highlight the best computer speakers available online, there are whole host retailing affordably and competing with one another, but we have managed to critique them down to a top ten list in no particular order.
For everyday computer use, most of us will benefit from a set from a computer peripheral company, but if you use your computer for anything non-office or work-based then you might want a much more capable set to enjoy your playlists or movies in comfort.
There is a lot of choice on the market, so we will take you through your options. There is also a fair amount of debate around the wired versus wired argument.
We have written a concise buyers' guide to help answer a few of your queries and give some key info regarding your set-ups but for now, we are going to get reviewing.
At a glance: Our top 3 picks
Your shortcut to our team's top 3 recommendations
View The Best Computer Speakers Below
First up the Pro Media set from Klipsch, which is a wired hybrid 2.1 system that is THX certified. It is an affordably priced option that has a very capable dedicated subwoofer at the heart and left and right channel full-range satellites that feature the companies' preferred Tractrix horn.
The Tractrix design takes the sound waves very rapidly from a circular to a square-shaped escape route which does 2 things. Firstly it speeds up the process which helps keep the tweeters within working at maximum efficiency and secondly it distributes the audio with better dispersion.
Alongside the tweeters within the Tractrix horns are very good mid-range woofers, between them, they delegate very well and cover a good response range.
The subwoofer is a hybrid amplifier, it has a hardy design and incorporates a large port for better bass handling.
They serve-up great sounding audio and have a built-in headphone connection and a generous length of cable.
Pros:
+ Wired 2.1 system.
+ Bass port.
+ Tractrix horn tweeters.
Why We Liked It - It is a great 3-piece solution, very well-manufactured and the audio has a good definition and impressive bass depth.
2. Harman Kardon Soundsticks
Next, we have selected the Soundsticks model; a modern-chic, see-through set from Harmon Kardon. They are beautifully manufactured and quite striking to look at especially when in use allowing you to see as well as feel the air move.
They are again a 3-piece 2.1 system with a dedicated sub for better efficiency.
The subwoofer is downwards firing and features a unique enclosure shape. The system itself is modeled on an original piece developed for New York Cities MoMa (museum of modern art).
It has a very effective bass port that counters wave cancellation through its tubular innards, the speaker itself is 6-inches in diameter and has a dynamic response.
The left and right channels or SoundSticks feature 4 1-inch full-range transducers each and are very room-filling despite their low-wattage.
They sit on mechanized bases which allow them to be angled to direct the audio exactly where you want it. The wires are high-end quality and attractive, they measure 2 meters each and the power cord is 2.5 meters.
Pros:
+ Eye-catching design.
+ Capable 2.1 system.
+ Great audio dynamics.
+ Premium wiring.
Why We Liked It - It is a stunning set, the downward-firing bass is very deep and punchy competing with some 8-inch models. We love their modern-art inspired aesthetics, Harmon Kardon also makes another see-through set which have crystal-shaped enclosures that are just as interesting to watch in action.
3. Logitech Speaker System Z323
We couldn't review computer speakers without an entry from Logitech, so here we have the Z323 Squeezebox system for a gawp at.
It is another 3-piece 2.1 system that harbors a powerful downward-firing subwoofer. The cones are made from a premium pulp blend that is stable enough to deliver a punchy low-end. It has a bass output dial so you can tailor your bass mix to your preferences so it doesn't overpower the definition in the mid and high-frequency regions.
The left and right enclosures feature curved fronts and freely mounted tweeters that together provide 360 degrees of audio.
It has auxiliary inputs so you can connect 2 separate devices running your computer and gaming console without having to disconnect and reconnect cables.
It also has a built-in headphone connection for private listening.
Pros:
+ 2.1 sub left and right channels.
+ Curved enclosures.
+ Quality components.
+ Rich audio.
Why We Liked It - It is well-made and surprisingly powerful for a 60watt RMS set-up we like that the subwoofer has an independent volume control.
4. AmazonBasics USB Powered
Next up a cheap and cheerful package from Amazons' line of basic electronic solutions that presents great value for money for those with next to nothing to spend.
They are a budget-friendly USB-powered pair that feature a clever compact design concept. They are a sleek contemporary set that is lampshade-shaped and their curved grilles provide directional great dispersion.
Their mounted nature allows for the cunning incorporation of a bass radiator to help assist the small driver unit with its low-end handling giving them a bouncier bass response.
They are a plug and play option which requires no driver installation, and they have trendy, low-consumption LEDs that light the underside blue.
Pros:
+ Basic computer speaker pair.
+ Bass radiators.
+ Budget friendly.
Why We Liked It - Whilst bus-powered options aren't going to blow you away this tiny twosome is very well-made and provides a sensible low-cost solution.
5. Bose Companion Multimedia
Over to the Bose companion series for a look at one of their second series, next-gen pairs. They are a high-quality left and right satellite set which delivers great depth despite not benefiting from a dedicated subwoofer.
They are very well engineered and their admirable speaker drivers have been designed to provide a widened sound stage. To achieve this they utilize the companies proprietary TrueSpace stereo digital signal processing within their high-tech circuitry to enhance and optimize the driver functionality.
They have enclosures that are built at an optimized angle for proximity listening, ideal for computer-based use. Each feature a port to prevent any muddiness caused by low-end response wave cancellation.
They have a broadened frequency response between them and provide rich, detailed audio with more than adequate vocal definition perfect for listening to narratives as well as music.
They have a headphone jack and a volume dial and are easy to set-up, they also have an auxiliary input to connect your mobile or tablet directly.
Pros:
+ Optimized enclosures.
+ Enhanced DSP.
+ Rich audio.
Why We Liked It - They are a very capable pair of speakers that work very efficiently as a stand-alone without the need for a subwoofer in spite of their compact size.
6. Creative Pebble Plus 2.1 USB-Powered
Another 3-piece ensemble that offers compact satellites to help save some desk space is the Pebble Plus set from Creative labs.
We have looked at the Pebbles 2.0 USB model before but this 2.1 edition comes with the new inclusion of a separate external subwoofer that takes their performance to the next level.
It features a 4-inch cone and is downwards-firing and despite being bus-powered is surprisingly capable. It has a well-made, durable enclosure with a sufficient porting.
The Pebble plus left and rights are spherical and designed with an elevation of 45 degrees to help fill the room.
They harbor well-balanced 2-inch mid-range drivers that have good definition ad are deceptively powerful as well.
It is a low-consumption option as it is entirely bus-powered. It features a High Gain switch which effectively acts a bass boost as far as the woofer is concerned, raising your volume at the touch of a button. When the boost is engaged it increases the power output to 8W RMS.
They can be connected to the power outlet with a 5V USB adapter but you will have to source one separately.
Volume can be easily controlled via the front-mounted dial.
Pros:
+ Compact option.
+ Award-winning speakers.
+ Convenient to use.
Why We Liked It - It is a convenient USB option that has a dedicated subwoofer and cute small-footprint left and right speakers.
7. Edifier USA e25 Luna Eclipse
Another very compact option available to consider is the Luna Eclipse Bluetooth set from Edifier that has been very well-designed to provide exceptional sound from such small speaker units.
They have clean modern aesthetics with an appealing shape that gives them great character but also helps them make the most of their tiny footprint. The speaker fronts are presentable ovals and their backs are circular giving them adequate depth for sound production.
They feature a large cut-out that provides room for the incorporation of additional dual 2 and 3-inch passive bass radiators which is what gives them superior low-end reproduction comparatively to speakers with matching dimensions.
The fronts sport a 3-inch bass driver and 19 mm silk dome tweeter combination which delivers full-range audio. They have intuitive touch-sensitive user controls.
They are an AC powered set with generous 9.10-foot cabling which can be directly connected via an auxiliary input or work via Bluetooth, and they run at a peak power of 75 watts RMS.
The Bluetooth maintains a stable stream and the on-board processing and digital room correction tech (DRC) helps optimize the audio delivery, filtering to enhance the audio to provide the best output regardless of any room aberrations.
The advanced proprietary circuitry adjustments also ensure there is zero distortion even at max outputs.
Pros:
+ High-end design.
+ Excellent DSP and DRC.
+ Bluetooth connection.
Why We Liked It - They are a practical space-saving set which serves up impressive audio in-league with superior sized systems, the engineering is top-notch and gives them an edge over the majority of compact pairs on the current market.
Next up a robust pair from the team at Audioengine which features hardy enclosures with smooth contoured edges that harbor some high-end components within their confines.
They are well-calibrated and feature hand-finished wooden cabinets. They are compact but deceptively powerful. The cabinets sit on wedge-like bases that help tilt the speakers for optimal dispersion and better listening experience.
They are equipped with 2.75-inch, custom-designed, aramid fiber woofers that utilize Kevlar to provide much-needed stability for low-frequency reproduction. The output handling is optimized by the enclosures ported design.
Paired with the woofers are two very capable high-performance tweeters that measure 0.75-inches in diameter and have a modern silk-dome design.
They have a built-in analog amplifier assisted by their 24bit DAC circuity, so they can be used for much more than your average computer needs.
The rear panel of the left speaker is chocked full of input and output options making them a versatile set and widening their practical application. The connections have an easy uncluttered layout, and they also sport an on-board volume dial.
Pros:
+ Durable wooden enclosures.
+ Premium drivers.
+ Versatile I/O.
+ High-quality audio.
Why We Liked It - They have durable construction and are well-equipped for effective audio handling, they feature a range of input and output options and are very impressive for a compact pair.
9. Bose Companion 5 Multimedia
Back to Bose for a nose at something a little more premium from their renown companion series. Their number 5 system is a powerful 3-piece that benefits from sophisticated circuitry and refined processing to deliver an exceptional audio solution.
They are well-constructed and feature elegantly curved speaker stands to raise the left and right speakers into an optimal position and save on desk space, giving them a much smaller footprint. They are magnetically shielded so will not interfere with monitors.
The subwoofer is large, with a great depth to provide better bass handling it incorporates a port for maintaining distortion-free output.
The signal processing makes their response very accurate as a united system. The delegation is efficient and the reproduction very dynamic. They employ compression technology to give the audio the best possible clarity and the definition is top-notch.
They have an in-line sound-pod controller that harbors a volume control, a single-touch quick mute function, a headphone jack and an auxiliary connection for playing from a secondary input source.
Pros:
+ High-tech processing.
+ Shielded satellites on stands.
+ Capable subwoofer.
Why We Liked It - It is a beautifully manufactured set with great aesthetics and exceptional engineering the audio is superb in quality and impeccably processed we like the easy access sound-pod which eliminates the need for having to dive behind the speakers.
In our ultimate spot, we have a compact audiophile quality pair that can be connected to a dedicated subwoofer.
The KEF EGG has an enclosure that is egg-shaped much like its moniker suggests, they are only 11-inches in height but provide a far mightier sound thanks to their premium components and sophisticated engineering.
Their signal processing is refined to provide an intricately recognized response that gives them superior cross-spectrum definition.
Tucked away inside is a very capable proprietary KEF Unit-Q driver Array that has a wide response. They deliver great bass reproduction and harbor a 2-way bass-reflex design that eliminates distortion risks.
They have Bluetooth connectivity and are supported by Apt-X tech to keep streaming fluid and seamless for better reliability. They are equipped with a mini USB and auxiliary connection for direct use as well as an available subwoofer hook-up for extended bass response.
Pros:
+ Premium engineering.
+ High-quality speaker array.
+ High-definition audio.
Why We Liked It - They are a cute pair that are exceptionally engineered to deliver hi-def audio they are a pricier set but the sound is superior.
Computer Speakers Buyers Guide
We aren't going to delve too heavily into the inner workings of your computer speakers in today's guide as we have exhausted the subject in previous articles. If you have read any of our related features, you should have a pretty good understanding of their functionality by now. Instead, we are going to address a few FAQs but before we do, we are going to summarize today's selections with our 3 product highlights.
Top Pick
Our top pick is the Klipsch ProMedia 3-piece set which delivers powerful audio and is highly efficient thanks to their Tractrix horn delivery system.
Premium Choice
In our premium choice position is the Soundsticks from the team at Harman Kardon, despite not being our highest priced set we think the audio is superior, and we are besotted with their unique modern-art aesthetics. Their transparent enclosures and unique domed subwoofer design are great and watching them hard at work is pretty mesmerizing.
Great Value
The set which provides the best overall value is the Z323 Squeezebox system from the professional peripheral developers at Logitech, the audio is well-engineered, and they are perfectly fit for function with an appealingly low price-tag.
How to Connect Speakers to Computer?
Connecting your computer speakers is a relatively simple task that should only take a few minutes to complete. There are essentially two phases one physical and one technological.
First, you need to make sure you have the right cables if you have a 3-piece system you will need to plug the left and right channels into the correct connections on your subwoofer. Then the subwoofer needs connecting to the sound output connection of your PC Mac or laptop.
Then you need to find your manage devices menu and make sure you have the new speakers selected as the new default playback device. Some speakers will require a driver installation which will need the internet to find but others will connect without a driver.
Drivers are typically required for a USB set of speakers as they will need to use your computers' sound-card. USB speakers are generally not as good as a set of powered speakers.
How to make Bluetooth Speakers & Computer Speakers Play Simultaneously?
To get audio to play via wired and wireless speakers at the same time is quite tough. They aren't all that compatible with one another you are better off having a completely wired or completely wireless system in all honesty.
The reason being that even if you set your computer to recognize both and use both in its device set-up and system settings menu the Bluetooth will always have a nominally slower signal send, this results in a lag from them so the audio output will be out of sync.
If you are set on using the two together you will have to select your computer speakers as the default playback and communication device via your computers' playback menu, under the sound settings which are usually located in your desktop taskbar.
Once they are selected for primary use you need to make sure your Bluetooth speakers are a recognized device. Right-clicking in the device menu on the Bluetooth speakers should bring up a sub-menu, where you can enable a stereo mix and listen to the selected device then you can elect to playback through the device.
You should also be able to tailor a surround speaker set-up selecting between the various devices connected and configuring the set-up you want between the two sets.
Of course, all operating systems will vary slightly but this should allow you to play with both sets, but as previously stated the Bluetooth speakers may be a little behind the wired set.
There are a few programs available that allow you to control your computer audio settings in a more advanced manner allowing you to change the delay in milliseconds. One such program is Voicemeeter.
The easiest solution is, however, to get a set of Bluetooth speakers with an auxiliary out and connect them directly to your PC or Mac but you will then need multiple auxiliary inputs in your tower.
How to Connect Computer Speakers to TV?
Whilst it is not recommended to use computer speakers for a TV, so long as they are powered set you can connect them to your television through a variety of input/output connections so long as they match.
If you have a set of Bus-powered computer speakers then this will not be the case as they require powering from their USB connection which your television will probably only have for reading from USB devices and not sending to.
What Are the Best Inexpensive Computer Speakers?
We have looked at a few reasonably priced options, that make for good affordable speaker options. Our great value suggestions at the top of today's buyers' guide is a solid recommendation for an inexpensive speaker.
We have also previously looked at computer speakers and bookshelf speakers in the past and would also like to recommend Polk Audio as an alternative for a cheap choice.
If you are shopping on a shoe-string see our Did you Know Link at the end of this article.
Conclusion
There is a vast array of audio-electronics widely available in modern times, for computer use you should always look for a computer-designed set of speakers. Sometimes they are called satellites or peripherals and there are some surround systems and bookshelf pairs suitable for computer connection.
If you value your bass it is wise to look for a 2.1 computer speaker set but there are a few decent lefts and right channel pairs on the market that will suffice for most at home needs.
If you have a lower budget there are some very cheap USB solutions but bear in mind that a bus-powered set is never going to be as capable with a mains-powered set. Having a far lower wattage available to run on will make them considerably less impressive in terms of their audio.
Budget allocation will always have an impact on what you can feasibly get your hands on but we hope we have done a good enough job of presenting a range of options available at different price levels to you.
Expert Tip
Wood provides better natural acoustics which means that it is less likely to buzz and rattle at max outputs, even if internal engineering isn't the best.
Did you Know
We have previously looked at the best budget speakers and the best bookshelf speakers under $50, under $100 and under $200, all of which may be useful to you if you are shopping with a stricter budget in mind.
If you've enjoyed this review by Music Critic, please leave a positive rating: