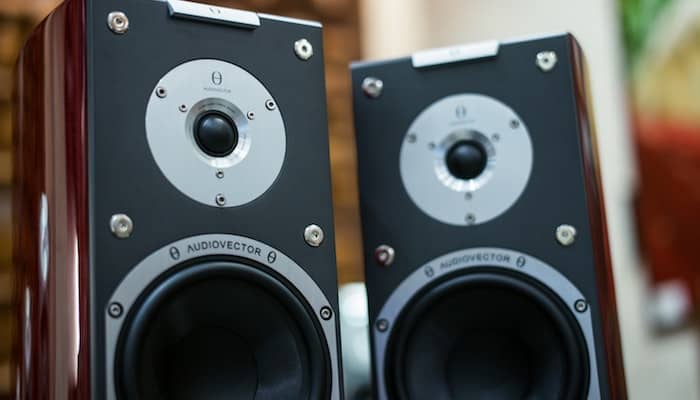 Here at Music Critic, we are no strangers to speaker review. In fact, we have done so many that it may be tough to navigate if you're shopping with a budget in mind. So today's reviews have been restricted to the 10 best bookshelf speakers under $200. We'll examine a selection of passive and active speakers to cater to your needs.
It probably goes without saying, but the audio market for speakers is very competitive. There's no shortage of options on offer, so you might be pleasantly surprised at what your money can get you in this day and age.
It is important to remember that when you shop within a specific price bracket you typically won't see any mind-blowing differences between products. So we are going to take you through what to expect for your cash, in our complementary buyers guide after our reviews.
Got more budget? Try these bookshelf speakers below 500 dollars, or even these top-quality bookshelf speakers under 1000 bucks.
At a glance:
Our top 3 picks
Our team's top 3 recommendations
Polk Audio RTI A1

Edifier R1280T

Sony SSCS5 3-way

Wooden enclosure.
Resonance free.
2-way class.

Bass port.
Multi-hook ups and a remote control.
Affordable price.

Brilliant 3-way class system.
Super-tweeter incorporated for increased high-frequency range.
100-watt system.
View The Best Bookshelf Speakers Under $200
The RTI A1 from Polk Audio is the first passive speaker to kick-start the upgraded RTI A series. These bookshelf speakers benefit from newly developed dynamic balance cone drivers as well as a more elegant re-imagining of the speaker cabinet style.
The pair is housed in an all-wood (MDF) enclosure, featuring a Power Port Plus enhancement to the design of Polk's patented power port technology. This improves bass tenfold. It eliminates distortion risk through optimal ventilation, helping you get that high-quality sound you're craving.
These are great floor-standing speakers - so technically, they're not exactly a bookshelf pair. They're generously equipped with upgraded cone drivers, coupled with a dedicated tweeter.
The dynamic balance drivers measure 5.25 inches and are a composite polymer/mineral mix. They provide a dynamic frequency response and a smooth crossover. The 1-inch silk/polymer dome tweeter handles extremely well.
The magnets are neodymium, and the backs employ a low viscosity ferro-fluid to maintain a cool temperature at high frequencies. They have a recommended amplification of 20-125 watts per channel.
Pros:
+ Wooden enclosure.
+ Resonance free.
+ 2-way class.
Why We Liked It - These speakers are very well made and hot off of Polk's best-selling series. They also come in a range of finishes too, so if you're looking for a stylish option to give you powerful sound, you've found it.
Wireless - If you are planning to position your bookshelf speakers in a place that does not have easy access to an outlet, you might want to prioritize wireless speakers. Though this will bump up the cost a bit, you will benefit from not having to reconfigure your setup to accommodate your speakers.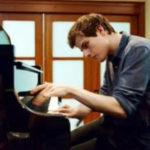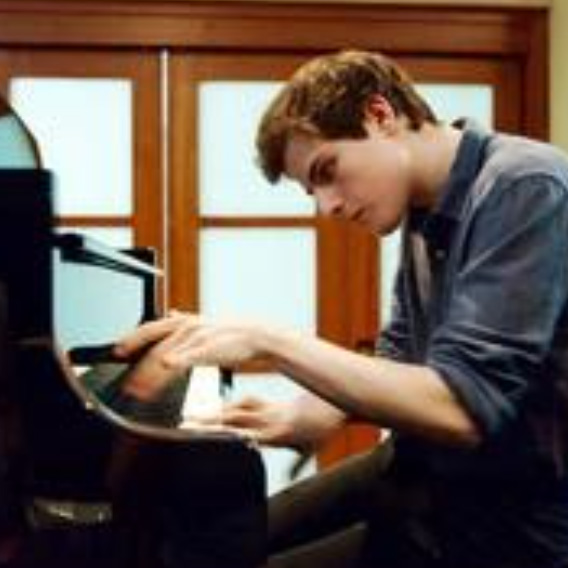 2. Edifier R1280T
The R1280T set of bookshelf speakers from Edifier is packed with some pretty premium design features, given its price tag. This gives this model a bit of an advantage over similarly priced bookshelf speakers under $200.
This heartily constructed powered speaker set is built to give you the amazing, room-filling sound performance you deserve. The active speaker has a combination of drivers, connections, and controls. But these aren't the only things that make these powerful bookshelf speakers good. The enclosure features a bass reflex port, calculated accurately by the folks at Edifier, to provide optimal bass completely free of distortion.
The bass driver is 4 inches, and the silk dome tweeter is just 13mm. Between them and their high-quality crossover circuitry, they provide smooth, seamless audio with crisp highs and a full frequency response range.
The tone controls allow you to shape your audio preference by micro-adjusting the treble and bass elements with the adjustable crossover digital signal processing. They can also be controlled remotely to maximize sound and be muted at the touch of a button. The volume level always resets to a comfortable level when powered up.
These bookshelf speakers have dual RCA input to connect to multiple devices at once. They are wooden and have a touch of class about them.
Pros:
+ Bass port.
+ Multi-hook ups and a remote control.
+ Affordable price.
Why We Liked It - Wood composition is always better for bass in speaker cabinets. This pair have versatile connections and allow for simultaneous use, so they are the best bookshelf speakers under $200 if you fancy hooking up a turntable.
Sony is known for its amazing audio products, and it's not hard to see why. This is another versatile 3-way class bookshelf speaker system, with exceptional drivers and rich acoustics. The set-up consists of a rigid Mica Reinforced Cellular woofer, tweeter, and super-tweeter.
The woofer measures 5.2" and boosts low-end frequencies powerfully, thanks to its mica-cellular diaphragm. The tweeter is 0.98", and the newly incorporated super-tweeter is 0.75" and has a very wide directional radius. Each is of a composite nature; they have precise acoustic tuning and ensure defined sound.
Rear sound pressure is eliminated by sound-absorbing felt. These bookshelf speakers feature optimized crossover components, and with their upgrades, they are ultimately more pristine than ever before.
The cabinet design is very strong - it's ported and constructed solely from wood to dampen unwanted vibrations.
These bookshelf speakers handle a recommended maximum of 100 watts and are affordably priced. Set up a surround sound home theater system at a price you can afford.
Pros:
+ Brilliant 3-way class system.
+ Super-tweeter incorporated for increased high-frequency range.
+ 100-watt system.
Why We Liked It - These are some great bookshelf speakers. The MRC woofer cones are incredibly durable, and their cellular nature means they will not deteriorate as swiftly as a paper cone model. This new set feature some great improvements, which only add to the fantastic audio quality.
Volume - For bookshelf speakers, you can have access to a pretty good amount of volume if your unit has a sensitivity of over 90db. If you don't care about your bookshelf speakers' ability to reach such high volumes, you can save money on units that stay at or below 80db or so.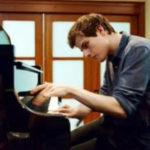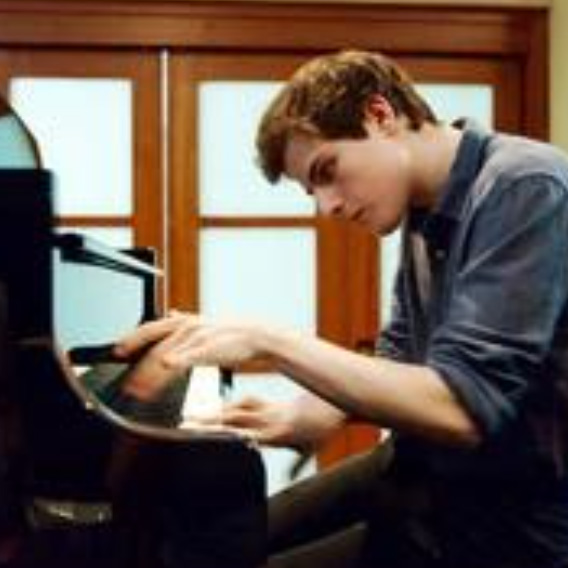 4. Edifier R1280DB
This powered pair with built-in Bluetooth connectivity is from Edifier. Essentially this company has taken some of its best-selling models and given them a modern upgrade. Now they are equipped with the mod cons of optical, coaxial, and wireless inputs.
These powered bookshelf speakers feature easy-access side panel controls located on the active speaker, giving users command of equalization and volume. It can also be controlled via its remote.
The dedicated bass driver is a 4" composite cone woofer that works seamlessly in conjunction with its 13mm silk dome tweeter with crossover to provide studio-quality audio that is natural and high def.
Thanks to their expert circuitry, these bookshelf speakers have a wide frequency response and low impedance. They have a peak RMS of 42 watts combined. The Bluetooth capability is strong.
Pros:
+ Wireless.
+ Optical and coaxial inputs.
+ Expertly calibrated enclosure for high-quality sound.
Why We Liked It - These powered bookshelf speakers bring Edifier's expert audio to the forefront of modern wireless technology for a price that won't lighten your wallet too liberally.
We have reviewed several Klipsch models from their Reference bookshelf series - this company makes marvelous sound systems with high-quality audio.
These Klipsch R-14M bookshelf speakers feature some high-end design assets, such as their proprietary 90 x 90 Tractrix Horn technology. This gives their aluminum Linear Travel Suspension (LTS) tweeter an edge over competitors in terms of its extended high-frequency response. The LTS method helps to minimize any distortion.
The dedicated 4" woofer is copper spun injection molded graphite - it handles exceptionally well with very little breakup and zero distortion. Paired with the LTS tweeter and advanced crossover technology, these bookshelf speakers provide unbeatable audio performance. They handle around 90 watts peak RMS per speaker.
The enclosure features a rear-firing ported design which is flared to minimize unwanted noise further.
Pros:
+ 180 watts.
+ Tractrix horn LTS tweeter.
+ High-quality manufacturing.
Why We Liked It - The Klipsch reference series provides unbelievable value for money they are packed full of advanced manufacturing features in comparison to most in their class and price level.
If the wattage of the first Edifier Bluetooth bookshelf speakers we looked at seemed a little low for your needs, then this set is the next step up.
They feature all the other set's top-notch design aspects but handle a combined peak RMS of 66 watts instead of 42.
These active bookshelf speakers have a slightly larger stature to go with their additional power. The bass driver is again 4" and built with an advanced mix of composite materials that have been researched, tried, and tested. The tweeter has gone from 13m in size to 19mm, keeping the same clarity at a higher power output. This ensures crystal-clear sound.
These high-quality speakers have advanced digital signal processing and Dynamic Range Control protocols in place to ensure minor distortion.
The enclosure is made from wood to dampen resonance, and it incorporates a front-facing flared bass reflex port, providing emphasized, optimal bass response.
The active speaker of the set has conveniently located dials for tone control and volume, giving users the ability to shape the equalization (treble and bass) of their audio mix. Fine-tune the sound to your preferences.
Pros:
+ Dedicated woofer and tweeter.
+ Power rating of 66 watts.
+ Reasonably priced with great sound.
+ Wireless Bluetooth connectivity.
Why We Liked It - These active bookshelf speakers are easy to use. You can set and reset Bluetooth pairing - but even without the Bluetooth connection, they are a fantastic pair of speakers in terms of high-quality audio.
Another flexible solution would be this superb set of affordable surround speakers from JBL's Arena series. These stereo speakers are 2-way class and constructed from premium parts. The bass driver cone is made from poly cellulose rigid and is highly responsive. They measure 5.5 inches and incorporate JBL patented High Definition Imaging waveguide technology developed for their legendary JBL M2 Master reference speaker.
The woofers are joined by a 25mm soft dome tweeter to deliver a wide frequency response between the two effectively. The crossover circuitry is high quality, and between the two speakers, they deliver room-filling, well-balanced, full-range sound. They are affordably priced and part of JBL's Arena system, although they will be compatible with most configurations.
For the best dynamic surround sound, hook these guys up with 2-floor standing options: a center channel L/C/R and a dedicated subwoofer.
Pros:
+ Compact.
+ Surround sound setup.
+ Premium components - soft dome tweeter.
Why We Liked It - The JBL Arena series makes for a great surround system. The bass on these guys is a little on the weaker side, but that ought to be expected due to their small footprints. Paired with a sub, these smaller bookshelf speakers are awesome.
This entry-level model on Polk Audio's TSi line shares more than just its stylish good looks with their top-of-the-line LSi series.
These bookshelf speakers are a fully equipped 2-way class pair. Their woofers offer super wide dispersion, despite their 5.25" size. They are dynamic balance drivers and are of a bi-laminate blended composition. They are teamed with a one-inch silk polymer dynamic balance tweeter.
These passive speakers have a good frequency response range, even though we consider the low end a little weaker than some. This is because they are designed exclusively to be part of a larger system setup.
These bookshelf speakers handle a comfortable 20-100 watts per channel and are priced at a level that makes buying the entire setup a possibility rather than a pipe dream. They're an ideal choice for the dedicated home audio buff.
Pros:
+200 watts.
+ High performance.
+ Incomparable value for money in their class.
Why We Liked It - These are arguably one of the best-sounding passive bookshelf speakers on the market, with models matching their definition typically costing much more. Get good sound quality at a great price.
This lovely-looking, passive pair of bookshelf speakers sits in our penultimate position. They are priced very competitively and built to last, with high-quality components.
They have a fairly compact design with a stylish look – classic black with soft bevels and rounded corners.
These passive speakers feature a fantastic woven carbon fiber cone woofer, which is just 4" big. It's seated in a rubber surround to increase bass response performance. The ported enclosure also assists in the quest to deliver distortion-free bass.
The higher frequencies are dealt with by the high-performance 0.75" silk-dome tweeter - it has a filtering capacitor crossover.
Given its low price, these bad boys incorporate some very high-quality components. Their enclosure is covered in wood-grain vinyl, and they are 9.5" high, with a space-saving footprint of only 5.8" X 6.5". These bookshelf speakers have a reasonable frequency response and a power handling of 75 watts each.
Pros:
+ Lightweight and compact.
+ 150 watts per pair.
+ Manufactured in the USA.
+ Low price.
Why We Liked It - While these budget speakers are not a high-end set, they outperform the majority of similarly priced passive models and even some higher-priced contenders in terms of sound quality.
Before we move on to our buyer's guide, we're taking a quick peek at the low end of the Edifier bookshelf-powered speaker series. While the other Edifiers we have looked at undoubtedly come out on top, this set makes an obvious contestant for the best low-priced bookshelf speaker title.
They have a tiny size to go with their price tag but resonate with a much larger presence and depth.
Edifier knows what they are doing, and their research gets incorporated into even their cheapest designs. This bookshelf speaker set features an advanced flared bass reflex port to counter problems common with small-sized amplification. The flare helps to achieve optimal bass quality, calibrated for their compact nature.
Each speaker is equipped with a 4-inch bass driver and a 13mm tweeter. They can cope with a combined peak RMS power of 24 watts.
They are classically stylish, and their all-wood design accentuates a more natural acoustic sound quality and deadens unwanted vibration for noise-free sound quality.
Pros:
+ Compact.
+ Low priced.
+ All wood.
Why We Liked It - These bookshelf speakers are well-rounded with great circuitry and the best quality budget components. They benefit from tech advances other Edifier speakers rely on. If you're looking for something great on a budget, this might be the best bookshelf speaker set for you.
2-way vs. 3-way - A 2-way speaker includes tweeters and woofers, to access particularly high-end and low-end frequencies, respectively, whereas a 3-way speaker includes the same two parts and the addition of a mid-range driver that can access a cleaner sound for the frequencies in between. A 3-way speaker will be more expensive but will deliver a higher quality sound.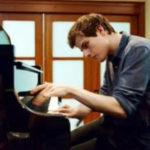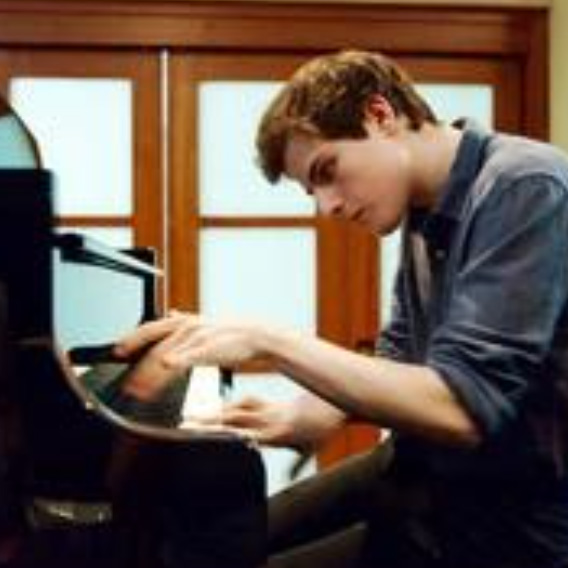 Bookshelf Speakers Under $200 Buying Guide
What to Look For in Bookshelf Speakers Under $200?
If you're on the hunt for good quality bookshelf speakers to add to your audio setup, you're in luck. Our buyer's guide will help you find the best speakers to give you the listening experience you deserve.
To know what to look for in a bookshelf speaker, we need to understand a little more about how they function. We need to separate the important features from the fluff.
A speaker turns the electromagnetic waves it receives into sound waves. To do this, it needs a stiff cone driven by a voice coil. The cone is seated inside a magnetic field. When a current is introduced, the coil pushes and pulls the cone and this is what creates the waves.
A speaker will usually comprise of multiple kinds of drivers: those for high pressures and those for lower pressures to deal with both the higher and lower frequencies they will be exposed to.
The enclosure size, design, and materials used are key because they can dramatically affect the performance of the drivers. The best drivers will sound awful in the wrong enclosure, and a good enclosure can improve a cheap speaker tenfold.
This is because they must separate the sound waves projected forwards from those at the rear so that they can't cancel one another. Otherwise, this can cause them to be out of phase with one another, giving a bad bass response. To tackle this head-on, most speaker enclosures adopt a bass reflex design over a closed box design.
Bass reflex enclosures are sometimes referred to as ported or vented boxes or even reflex ports. They essentially employ a hole with a section of tubing or pipe to maintain a consistent fresh air intake. To settle a myth, if they are built accurately, they can actually be louder than a sealed enclosure.
The equation for calculating the best enclosure size for the given drivers is complex and takes into account the size of the diaphragm of the driver, the weight of the parts, mechanical resistance, voice inductance, the volume of air, and much more.
Wood is always preferable to plastic. It has better acoustics, and it also dampens vibrations that can inhibit audio clarity. Plastic speakers tend to rattle with loud decibels or low notes.
So what have we learned? Hopefully, if you have followed us, you will have ascertained we are looking for wooden, ported enclosures with at least a 2-way (if not 3-way) class. If you're shopping for a passive pair, we would say try for a 3-way standalone set.
If you're shopping for a passive pair to add to your surround sound system or build a new system from scratch, 2- way will probably be best. This is because the other speakers will be more tailored to specific parts of the frequency spectrum.
Bookshelf speakers are typically meant to be left and right. They should be set at about ear level when seated. Some bookshelf models in this article have a little lackluster low end, so you will need to think about purchasing a dedicated subwoofer if you like your bass thumping.
Below the $200 dollar mark, it's unfair to have unrealistic expectations. That being said, some of the top manufacturers manage to include premium design specs and tech in their lower-priced lines. Just look at the Polk Audio and Edifier products we have reviewed!
Where to Buy Budget Bookshelf Speakers Under $200
With the electronic industry booming and the world at our fingertips, you needn't leave your bed to shop for the best budget bookshelf speakers. There are many models on the market, so armed with your newfound knowledge of bookshelf speakers, you shouldn't have a problem sniffing out a set that does the trick.
All of those we have reviewed are available on Amazon, and we have linked each for you to make it even easier.
Can You Get Good Cheap Bookshelf Speakers?
In short, yes. As we said, the electronics industry is constantly changing and evolving. Manufacturers are always competing, and the result of this is that consumers get a lot more for their money than was ever previously possible.
The online market puts lots of pressure on companies to satisfy their customer base. Fortunately for you, this means you can find a great deal shopping for most audio products. If you know what you are looking for and understand the jargon you're looking at within the product specs, it's easy to find the best bookshelf speakers for you.
We are confident that the bookshelf speaker models we have chosen are the cream of the crop at this price level. Their components and audio quality are unmatched by many similarly priced products. Of course, the real audiophiles out there might want to consider parting with more capital for something a bit better.
Conclusion
There are a few things to think about before you part with your money. Decide what you want your bookshelf speakers for. Think about your power requirements and consumption. Are you looking for Bluetooth bookshelf speakers to connect your devices? Do you have to create a home theatre system? When you know whether you're shopping for passive or active bookshelf speakers, you can begin to narrow the choices down accordingly.
In today's article, budget has been key. But most speaker systems we have looked at today sit somewhere in the middle of our budget limitation. If cash is a concern for you, we recommend the Micca MB42 pair, as it is our lowest-priced passive set of bookshelf speakers.
When shopping on a restricted budget, always look for the best your money can buy. Compare what is available, so you understand whether your deal is a steal. We trust our buyer's guide has given you plenty to consider before purchasing the perfect bookshelf speakers for you.
Expert Tip
When shopping on a lower budget, go with a name you know. Top brands can often provide cheaper alternatives without compensating sound quality as much as smaller companies sometimes have to.
Did You Know?
The first speaker design was invented and established in the early 1950's, and the manner in which it functions has changed very little since.
If you've enjoyed this review by Music Critic, please leave a positive rating: