In this article, we're going to whip up some weather-ready, wire-free speakers. They're key contenders for the 10 best wireless outdoor speakers in 2023 - we're sure you'll wholeheartedly agree with the choices we've made.
Each speaker has been created with the perils of outdoor use in mind. They feature design aspects that can combat the elements and disperse sound further afield for optimal outside audio levels.
Many of us use our outside spaces to entertain. A decent set of outdoor integrated speakers can set the perfect mood, whether you want your music to be in the background or the life of the party.
Once upon a time, outdoor speaker systems were reserved for outside businesses such as beer gardens, clubs, theme parks, and gardens. But the fast-paced electronics industry, and its non-stop development, mean that many manufacturers now make models for the home convenience of modern consumers.
Our buyer's guide will compare whats on offer and take you through the ins and outs of wireless outdoor speakers.
At a glance:

Our top 3 picks
Our team's top 3 recommendations
Best Overall
TREBLAB - HD-Max Bluetooth Outdoor Speaker

Four Powerful Speaker Drivers
Three Sound Modes - Including 'Outdoors' Mode
Portable Design
Premium Quality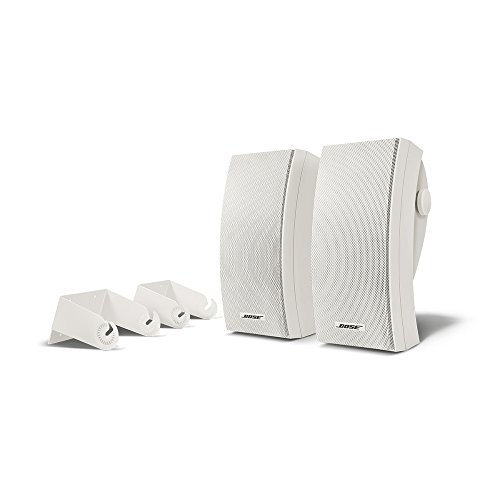 Bose 251 Wall Mount Outdoor Environmental Speakers

Four Powerful Speaker Drivers
Three Sound Modes - Including 'Outdoors' Mode
Portable Design
Great value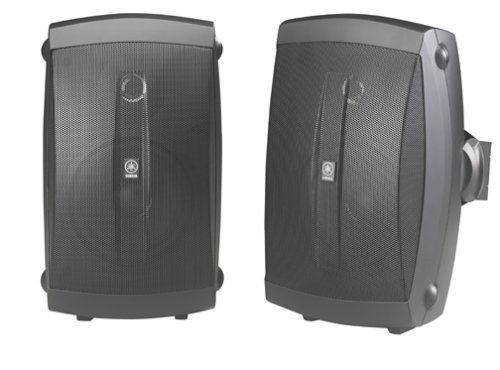 Yamaha NS-AW150BL

Four Powerful Speaker Drivers
Three Sound Modes - Including 'Outdoors' Mode
Portable Design
View The Best Wireless Outdoor Speakers Below
1. TREBLAB - HD-Max Bluetooth Outdoor Speaker
This exceptional Bluetooth speaker from TREBLAB tops our list thanks to a wide range of premium features. It delivers high-definition audio that packs a big punch due to the four-speaker design. Offering 50W of power, it's loud enough for an impromptu, outdoor party. Even if it starts raining then this product will keep delivering quality thanks to IPX6 water resistance.
A key feature of this speaker is its portable size. It's got dimensions of 4.72" by 12.4" and comes with a carry strap so you can take it anywhere you want. The strap includes a bottle opener, which will also come in handy during a summer party. You get 20 hours of playtime from a single charge too. There's a handy quick-charge function too, which allows you to get hours of playtime from a short charge.
Above all else, it is the sound quality that makes this speaker stand out from the crowd. It includes three different play modes, including one that's designed to be used outside. There's also a play mode for indoors and another that will give you a powerful bass boost. If you're looking for even more volume, then you can pair two of these products together with ease.
Pros:
+ Four Powerful Speaker Drivers
+ Three Sound Modes - Including 'Outdoors' Mode
+ Portable Design
Why We Liked It - This is an awesome, portable speaker that delivers power and high-definition audio. The dedicated 'Outdoors' mode is ideal for listening to music when you're outside. It also offers excellent value for money.
Design of the speakers - If you care about the looks as much as about the sound, make sure you go for aesthetics as well as for good sound quality. The recommendations provided in this article are more than enough to help you choose the best design for your outdoors.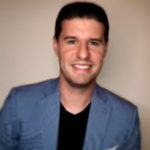 2. Bose 251 Wall Mount Outdoor Environmental Speakers
Next we have a brilliant set from Bose, they are built utilizing water resistant components making them ideal for outdoor mounting.
They install effortlessly thanks to a well thought out mounting system. Their high performance 'Articulated Array' set-up produces clear highs which are audible at a distance but they are well balanced providing an ample bass presence. This is largely thanks to its multi-chamber bass enclosure which enhances low registers powerfully. The 5.25-inch woofer has a composite cone with idyllic characteristics for optimal bass response.
They feature nifty design aspects which help to disperse the sound at a wider radius than many of their competitors. They withstand high as well as low temperatures and the electronics are completely sealed to keep them sheltered from the elements for ultimate longevity in outdoor exposure situations.
Pros:
+ Water resistant.
+ Temperature resistant.
+ Easy to mount.
Why We Liked It - They are reasonably priced and provide great quality audio and are suitably durable for their job.
Another pair of 2 way outdoor speakers which have been very well built to fair against the weather is this set from Yamaha's outdoor bookshelf series. They are a compact pair, affordably priced and despite running at just 100 watts they manage to muster up some rather powerful driver performance.
They feature a traditional woofer/tweeting pairing employing a 5" composite for each task. They are enclosed in a watertight surround which is windproofed and has rugged removable grilles.
The Mica-filled woofer and PEI dome tweeters have an acoustic suspension design for top-notch bass enhancement and evenly dispersed audio.
Pros:
+ Low price.
+ 2 way class.
+ Watertight.
Why We Liked It - They have been beautifully built, especially given the fact they are a budget pair. All the circuitry and crossover is very up-to-date, they provide a natural balance and decent range even with low quality amplifiers.
Sound quality - Of course, your outdoor speakers must play your tunes better than your phone, so ensure that your choice can provide you with good audio quality. There are speakers for every person on every budget, from high-end to low-end, which can deliver powerful and accurate sound.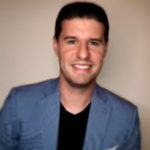 4. Polk Audio Atrium 4 Outdoor Speakers
These guys first made an appearance on the market back in 2002 and the series truly helped set the bar on what to expect in a set of wireless outdoor speakers. They are well constructed and seem pretty robust for a lower budget pair of speakers. They employ some of the 'extreme' measure incorporated into their maritime speakers from the Atrium line which has actually been officially deemed better than military-grade in terms of their waterproofing and durability.
They feature a 4.5" dynamic bass woofer cone which is mineral filled for awesome response, and an anodized aluminum dome tweeter.
The enclosure has baffles which have been designed to disperse the sound super-effectively. The developmental bass enhancements ensure clearly defined audio without compromise even at maximized levels.
They innovatively mount using a proprietary, fool-proof system for easy and safe installation.
Pros:
+ Rugged build.
+ Treated military grade components.
+ Broad outdoor dispersion.
+ Easy mounting.
Why We Liked It - They are a lovely set of heavy-duty outdoor speakers which feature some very advanced weather-proofing methods to boot.
5. NYNE Boost Portable Bluetooth Speakers
Now for a look at something a bit more modern boasting true stereo wireless capabilities all of its own.
This cutting-edge cylindrical cutie is equipped with Bluetooth 4.2 and instantly syncs to remembered devices once initially paired. You can hook up one or more of these guys, so a day lounging in the garden can quickly blossom into a bash.
They are IP6/7 certified which in terms of waterproofing is as good as it gets and they also keep the dust out being as they are essentially airtight. They feel pretty durably built and they a very long rechargeable battery life which is an absolute must for an outdoor speaker. They also feature a mic input for hands-free calls making them a genuine amplified extension of your phone, giving all your playlists a well-deserved boost.
Pros:
+ Auto sync memory function.
+ Actually Bluetooth capable.
+ IP6/7 certified (very weatherproof).
Why We Liked It - They provide a option that ticks all the boxes in terms of what you really want for a wireless outdoor speaker, they are dust and water resistant to the highest level and will actually survive short submersion if they are involved in a musical mishap.
6. Dual Electronics LU43PB
This pair from dual electronics offer up a bare-bones budget option for those with a little less cash to splash who still fancy a pool party or two in the summer.
They are a lower-end 3-way class set that combines a 4" poly-elite woofer, a mid-range driver and high output tweeter to provide very wide frequency response. The woofer is seated in a rubber surround to ensure unwanted vibrations are kept at bay, this allows them to serve up distortion-free bass.
They mount easily and are housed in water-resistant UV treated enclosure. The electronic components are sealed in an ABS surround to further protect against exposure to the elements.
Pros:
+ Budget option.
+ 3-way class.
+ Water resistant and UV treated.
Why We Liked It - They are pretty impressive and priced so low that you can hook a few up together for a very loud outside audio solution.
7. JBL Control 29AV-1 Premium
Next up a premium 2-way class set from JBL who make a whole variety of weather-weathering speakers. Their Control model Is compact but features a wider 8" Kevlar woofer cone that provides a larger surface area and greater audio dispersion, bass response and dampening. It is coupled with a 1" titanium diaphragm compression tweeter.
Together they provide an extended frequency response and push the sound further afield thanks to their horn design concept. They are housed in a durable enclosure which keeps the internal circuitry protected, with a sealed input panel cover.
They mount effortlessly with an optional U-bracket or via their awesome InvisiBall mounting system which allows for more precise directional positioning.
Pros:
+ Premium 2-way class.
+ Kevlar woofer.
+ Wide, full-range sound.
Why We Liked It - The Kevlar cone is super rigid and the InvisiBall mounting system allows for flexibility with placement and ultimately better outdoor audio clarity.
8. Theater Solutions 4R4G New Wired Outdoor
Here we have a good value for money option from the folks at theater solutions. It is a four piece speaker set that is priced around the hundred dollar mark. They are designed with a weather-resistant faux-stone aesthetics so as not to impede on the natural beauty of their surroundings.
They are a 2-way class pair and feature a 4.5" woofer with a sealed voice coil and a wide dispersal cone which is formed of polymer which has been filled with mica filings. It is seated in a long-life Butyl surround which dampens all unwanted resonance and cancellation.
It performs fairly well the lows are audibly clear and the highs have a good level of detail as the titanium tweeter are assisted with a ferro-fluid cooling system. The drivers themselves are mounted at a 20 degree angle to focus sound upwards from the ground.
Their rock-look enclosure is designed with multi-layer composite housings. Each layer is silicone sealed ensuring all components are protected. The outer grilles are also treated to be rust-proof.
Pros:
+ 4-piece set.
+ Weather-resistant.
+ Mock-rock look.
+ Cooling methods in place for improved high output performance.
+ Rust-proof grilles.
Why We Liked It - They are a lovely option which blends into your garden they serve up full ranged sound and are a good 2-way choice which come as a set of 4 which is a bonus.
9. VINCILEE LED Flame Speaker Wireless Bluetooth
Next on our list is this little beauty from Vincilee. It is bestowed with Bluetooth 4.2 connectivity capabilities and provides a little more, when it comes to creating a outdoor vibe.
Alongside the well balanced 2-way class stereo audio, it features 60 warm colored LEDS which dance to the music and create the impression of a flickering fire flame. The outer housing imitates a fire basket and the heavily themed aesthetics add a real atmosphere to your audio.
It runs off of an in-built rechargeable battery which has a decent capacity for hours of entertaining company. It has a fair transmission distance of around 10 meters and pairs to all nearby enabled devices with zero hassle.
Pros:
+ Bluetooth 4.2
+ Long battery life.
+ Emulates a fire and adds to the atmosphere.
10. Definitive Technology AW 6500
Finally, to finish our reviews we have a stunning 3-way class outdoor speaker from Definitve Technology which true to their branding deliver well-defined sound.
They have some high-end design features which enhance the way they function in open spaces. The superior set-up employs a high-performance mid/bass driver with a dedicated pressure-driven bass radiator for handling heavier workloads with maximum efficiency. It also harbors a one-inch pure aluminum dome tweeter for crisp high definition audio.
The enclosure design assists with impactive delivery and the mounting allow for a multitude of positional options and can be adjusted to aim the drivers 360 degrees. It is well-manufactured from poly-stone and very robust, the parts are all treated for outdoor protection making it a great all-weather option.
Pros:
+ 3-way class
+ Premium waterproof parts
+ Excellent crossover
+ High performance
+ Extended bass frequency response and better bass handling.
Why We Liked It - This is a powerfully punchy speaker the 3-way set-up delegates the bass work to a separate driver so the bass is a high impact even in a large outside space where it can get lost. They are on the pricier side and are unfortunately only sold separately but they serve up high-quality audio.
Weather resistance - A vital factor for an outdoor speaker is that it has good resistance to water heat and dust. Make sure it can handle rain, humidity, and snow. You need something which can last, and luckily this list will provide you with all you need to know. If your choice is portable, you should always play safe and pick a waterproof one.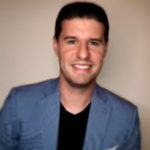 Wireless Outdoor Speakers Buyer's Guide
Best Wireless Outdoor Speakers?
The wireless speaker market and the outdoor speaker market are only just beginning to see a crossover within the last decade or so. Many of the models we have reviewed in this article are examples which need connecting to an amplifier/receiver which has built-in wireless capabilities.
The NYNE model is officially an outdoor Bluetooth model, though you may notice it isn't really a permanent outdoor solution but rather a portable product.
The Vincilee LED flame speaker model we have reviewed is also a standalone genuine Bluetooth outdoor speaker model as well with a great stylized look and sufficient waterproofing to keep it outdoors as a garden feature.
Loud Outdoor Speakers - do you need them?
Typically people tend to go for louder speakers because louder is better right? It truly depends on the outside space you are looking to hook-up. Audio is dispersed as ways and the environment they are in affects their dispersal. Whether it I because they are objects in the way or simply nothing but fields as far as the eye can see, space shapes the audio before it makes it to our ears.
Generally speaking outdoors the sound has a tendency to get lost as it were, or maybe even drowned out by other outdoor sounds if you live in a more built-up area. However, the loudest of speakers get lost if they are incorrectly placed or indeed badly housed.
It is, therefore, more important you think about mounting position and look for speakers which can be adjusted or are perhaps rotational to an extent.
Some of the best outdoor speakers will benefit from developmental technology that helps to maximize the surface areas of their cones and enclosures which funnel the sound to optimal positioning and of course disperse it much more widely to counter the loss.
With a decent speaker amplifier, you should be able to mount a fair few outdoor speakers together for a louder sound. In outdoor spaces this is generally advisable otherwise you will really only hear the audio whilst you are in good proximity to it.
There are lots of theoretical ways you can set-up your outdoor speakers but the best set-up for you will vary depending on the space you intend to fill with audio. If you have a patio area or an area with 2 or more walls you can create a containable area for the audio. Any people opt to set their systems in a similar manner to a home theater set-up directed at one entertaining area.
If you are really unsure think about where people are most likely to sit when they visit or where you enjoy to chill-out this will be a key area to focus the directional sound toward and you can start from there.
The most important things to consider are your amplifier capabilities (as they really set the limit) and the size and distance you would like to cover.
What are the best Outdoor Rock Speakers?
There are a few manufacturers who make concealed speakers that camouflage into their environments or compliment them beautifully as in the case of the Vincilee LED flame speaker we looked at. A popular style being disguised as rocks or stones so that they can be more subtly placed out in the open.
We opened our review section with a great example from Klipsch, there are many more on the market but for just for the aesthetic benefits some companies appear to be asking rather a lot more than the price of the pairs we have compared.
The Klipsch set is a good quality 2-way class with measures in place for extending the dispersion radius as well as ample waterproofing methods.
If your budget is on the smaller side then the 4-piece set by Theater solutions may be more suitable for your needs. They are impressively protected against weathering damage and provide much better value for money.
How to Install Outdoor Speakers
They are usually manufactured for convenience most will have an easy mount bracket with instructions the hardest part is really planning your wiring. This can be a daunting task in larger spaces but if you are methodical and have a bit of experience you should find it a relatively simple DIY job which doesn't necessarily require a professional. For a rough idea here is an explainer vid from Crutchfield
https://www.youtube.com/watch?v=KpPgxMWNz_s
What are the best Outdoor Weatherproof Speakers?
The majority in today's article are weather-proof to some degree but of course, there are varying degrees so let us highlight some of the better-protected models. Firstly for an actual Bluetooth model we applaud the NYNE model as they are IP6/7 certified which means they can handle rain and splashes (making them suitable for poolside use).
For something with better audio that can actually be mounted outdoors the model from Definitive Technology is tough to top but they are pretty costly.
The Polk Atrium 4 pair that has a refined military inspired rugged resistances modeled on their marine, sea-fairing models and are priced much more accessible.
For a quick explanation of IP certification, it ranges with the numbers 1-7 to categorize just how 'dust-tight/airtight/watertight' a product is.
In the case of waterproofing, IP1 signifies the product has no special protection, 2 indicates it is protected from condensation. This system works its way up to 7 which is actually supposedly submersible for momentary periods up to a depth of around 1 meter, although we don't suggest you try!
Conclusion
If you are looking for outdoor wireless speakers you are going to find yourself neck-deep in competitive products. For the audiophiles out there many standalone Bluetooth models just aren't there yet in terms of quality. If the quality of your audio is a key factor for you then you may want to find an amplifier with Bluetooth connection instead.
We have highlighted some great 2-way and 3-way class speakers which are perfectly protected for mounting outside which offer more defined audio. Modern methods of weatherproofing are pretty impressive there are some which offer better protection than others. Depending on your outdoor space itself and indeed the environment you live will determine just how much proofing you are going to need.
Finding a suitable set for you should be relatively simple if you remember it is key to plan your setup so that you know your requirements before you buy and keep all the relevant info from our buyers guide in mind.
Expert Tip
If you are looking for waterproof Bluetooth speakers that you can take on the go don't neglect to give our articles a nose. We previously selected Bluetooth Speakers below a value of $100 at the end of last year which included many models which are waterproof some of them so much so that you can sing your heart in the shower with them!
Did you Know?
There are several companies hiding their outdoor speaker in the form of flower pots Polks Atrium series features a planter pedestal subwoofer which sits supporting your potted plants. Another company with some novel ideas are Niles.
If you've enjoyed this review by Music Critic, please leave a positive rating:
[vc_separator