We are back for another budget-friendly wireless headphones investigation into the bargains available to you. We plan to declare the top 10 best cheap wireless headphones in 2023.
Now we often spout about trickle-down-tech and the advantages it brings to lower-end of the market as better products are developed at the top, the developments eventually spill over into the more attainable realms of possibility.
Today we have rounded up some perfectly adequate sets each suited to cater for different needs in terms of their functionality, but all endowed with wireless capabilities.
We have also endeavored, as ever, to break down the differences between the cheap rubbish on the market and the affordable quality in our buyer's guide. Whether you're looking for over-ear headphones or the best budget option for a true wireless pair, we've got you covered.
We think you might like; True Wireless Earbuds Below $50.
At a glance:

Our top 3 picks
Our team's top 3 recommendations
Best Overall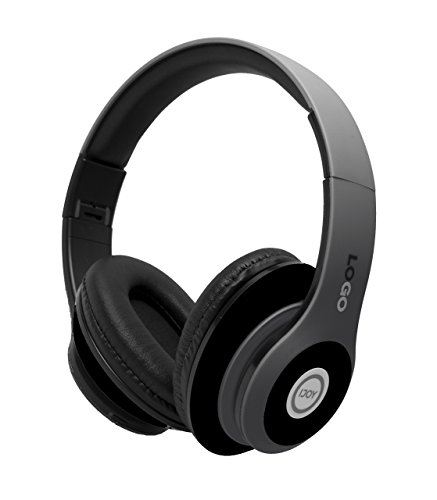 iJoy Wireless

Folding design.
Extensive noise frequency response.
Micro SD card reader.
Low price.
Premium Quality
Anker Wireless Headphones Spirit X

Folding design.
Extensive noise frequency response.
Micro SD card reader.
Low price.
Great value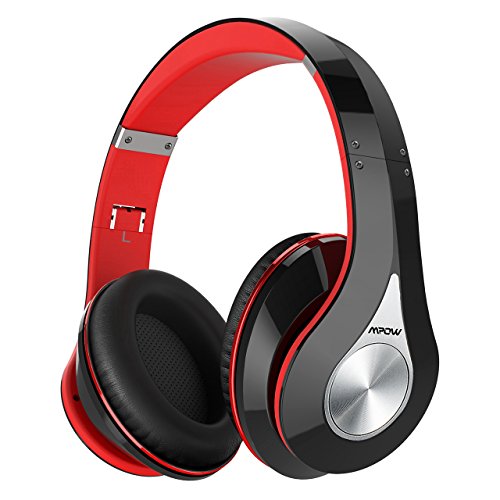 Mpow 059

Folding design.
Extensive noise frequency response.
Micro SD card reader.
Low price.
View The Best Cheap Wireless Headphones Below
Kicking off today's reviews is this innovative fold-away set with an appealing price-tag from the team at iJoy.
These wireless headphones are fairly well-manufactured, but it's clear the company have skimped a bit in terms of material choices. The plastic used is less than premium and the cushioning is also a little lackluster.
The cheaper confines aside, the drivers are pretty impressive. They employ neodymium magnets within the array and the audio has good balance and dynamics. The noise frequency response is a bit more extensive than some similarly priced sets, which gives them broader range audio.
These wireless headphones are very versatile; they're equipped with a micro SD card reader, which means they can be used independently from a device to listen to playlists. They can receive radio transmissions without any other device and can be used in a wired or wireless fashion, utilizing either the optional cord or the onboard Bluetooth, version 4.1. That makes them one of the best budget pairs.
Pros:
+ Folding design.
+ Extensive noise frequency response.
+ Micro SD card reader.
+ Low price.
Why We Liked It - They are a competitively priced set which offer some unique selling points. If you're looking for a cheaper pair, see our review of the top wireless headphones under 100 bucks.
2. Anker Wireless Headphones Spirit X
The Spirit X model from Anker's SoundCore series is one of the best wireless headphones for an active lifestyle. In accordance with its intended use, these wireless headphones feature a suitably heavy-duty design that the developers actually based on submarine research.
They are one of our highest priced cheap wireless choices today, but they are exceptionally well-made, still managing to come in far below the thirty-dollar-mark.
These cheap headphones feature ergonomic earbuds which are held in place by sturdy over-ear hooks. This maintains sufficient flexibility to adjust to the individual wearer for absolute comfort.
The expansive 10mm drivers are built with great components and function very well, providing full-range audio with distinct definition and powerful bass. This makes for good sound quality.
The earbuds also feature an in-line microphone with controls for hands-free operation. They're equipped with Bluetooth version 5.0 for stutter-free transmissions.
These wireless earbuds are IPX-7 waterproof with all internal components safely sealed away from the elements.
Pros:
+ Rugged build.
+ Wireless earbuds design.
+ Flexible over-ear hooks.
+ Waterproof
Why We Liked It - The best cheap wireless headphones will be extremely well crafted and stay securely in place. That's exactly what these earbuds do. Also, the bass has great presence. All in all, they're an impressive option.
We're to an old familiar face in third position today. This is a wireless over-ear headphones from Mpow. These are some of the best wireless headphones for portability as they conveniently fold-away. Mpow make some of the best budget wireless headphones on the market.
The cups are cushioned with high-quality memory foam and covered with skin-friendly memory-protein leather. This material is breathable to help reduce sweating.
These wireless headphones' durable headband harbors strong stainless steel sliders that allow users to adjust the size as well as collapse the set for storage. It's cushioned to match the ear-cups.
The controls are located on the cup itself. This set can be used wired or wirelessly thanks to its detachable cable, which makes it one of the best cheap wireless headphones for people who like a choice.
The built-in Bluetooth provides up to 30 ft of interference-free transmission. The pairing is straightforward. The driver circuitry has been optimized to deliver punchier bass and good noise frequency. The neodymium magnets and the large diaphragms are highly responsive, allowing them to deliver rich audio with impressive bass.
The batteries can survive for up to 20 hours, which is impressive. It's important to note this set are not actively noise canceling. However, the closed-back over-ear cup design does allow for passive noise cancelling.
Pros:
+ Strong sliding mechanism.
+ Closed back.
+ Skin-friendly cushioning.
+ Passive noise cancelling headphones.
+ Optimized bass.
Why We Liked It - These wireless headphones are a great Bluetooth option. The fold-up nature is best for those who like to take their headphones out and about. The manner in which they fold seems more durably executed than on some cheaper fold-away sets.
If you like these, you'll love our review of the top headphones under 50 bucks.
These wireless headphones are another great Mpow model which you should be familiar with from our previous articles. This Flame set is an affordable in-ear option.
They have ergonomically designed earbud tips and are supported by comfortable, over-ear hooks to make them ideal for listening to your music while running.
The earbuds are linked with a short cord around the back of your neck. The buds dangle freely from the cord, allowing for convenient slipping on and off during use.
They hold a high IPX certification, which means that sweat shouldn't be a problem and neither will the rain.
These wireless headphones have optimized bass performance handling. The low-end response has been extended and the engineering fine-tuned for better accuracy. This enables them to provide richer denser bass frequencies with far more definition, making for a great sound.
They have integrated mic, active noise cancellation. They also pair effortlessly and provide a stable connection. They are IPX-7 certified to withstand moisture and prevent long-term damage. They come with 8 hours of battery life between full charges.
Pros:
+ Ergonomic tips and over ear hooks.
+ IPX 7 certified.
+ Enhanced bass.
+ 8 hour battery.
Why We Liked It - The bass on these wireless headphones is very impressive. They are a great affordable option which are well-manufactured. The battery will last you hours. The waterproofing is a bonus for outdoor pursuits, making them the best pair of wireless headphones for an active lifestyle.
5. SENSO Bluetooth Headphones
The best budget in-ear headphones will have ear hooks. These SENSO Bluetooth headphones are an accessibly priced earbud model which features an over-ear hook design. The hooks add stability giving the wearer a much wider range of motion, ideal for workouts.
They are made from a very lightweight flexible rubber composite which has been ergonomically shaped for comfort.
The sound is great. The driver array performs at high-outputs, delivering detailed dynamics and good sound quality. The low-end noise frequency response has been refined to provide optimal bass, aided by their larger surface area diaphragms.
The electronics have been nano-coated to combat sweat exposure and they are rated IPX-7 certified.
These wireless headphones have active noise canceling capabilities during calls to keep conversations clear. They also come with rechargeable batteries for around 8 hours of battery life. This battery life makes them one of the best cheap wireless headphones for people who like to commute or wear them at the office.
Pros:
+ Comfortable over ear hooks.
+ In-call noise cancellation.
+ Good sound - optimized bass and noise frequency.
+ IPX 7 certified.
+ 8 hours of battery life.
These wireless headphones are a good alternate over-ear earbud option with a similar design to the Mpow flames. These headphones are also marketed as a sports model. They feature an ear-friendly ergonomic design
They have a link-cord between each bud and excess clips at the back of the head or neck. The over ear hooks are flexibly comfortable. Their great durability helps keep them in place, no matter how hard your workout gets.
The drivers are on par with all industry-standard models. They employ neodymium magnets and produce great full-range audio. All internal components are capably covered by a nano-coating that keeps them sufficiently sealed within, giving them an IPX level 7 certification.
These wireless headphones are compatible with the majority of Bluetooth devices. They also pair effortlessly and remember previously paired connections. If you're looking for a pair of cheap wireless headphones that are straightforward, these could be the best for you.
They feature built-in button-operated controls and have extensive battery life. They also have a good quality mic for hands-free functions.
Pros:
+ Comfortable to wear.
+ Bluetooth capable.
+ IPX7 certification.
+ Low price.
Why We Liked It - These cheap wireless headphones are an awesome choice for sportier types. They're strong competition for many of the similarly designed best budget headphone sets. We like their bright, unique color, making them best for someone who wants to show off their style.
Next up a great magnetic earbud option from SoundPEATS Bluetooth range. They feature tiny silicon auricle hooks which help keep them in place. They seem exceptionally well made for a lower priced pair of cheap wireless headphones. All the materials used are of good quality.
Each earbud is connected via a linking cord, which sports inline, user-friendly controls. Their magnetic nature allows them to clasp shut, enabling users to wear them around the neck like a necklace when they are not in use.
The earbuds' drivers are hardworking. They have a natural-sounding response and provide full-range stereo audio with good depth. The equalization is fantastic. Rhey rely on AptX technology, which is industry bar setting tech.
The 4.1 Bluetooth is still widely compatible. It provides a secure stutter-free connection. You also get up to 8 hours of battery life with these earbuds.
The earbuds are also equipped with a microphone. They have active noise cancelling abilities for clearer conversations.
Pros:
+ Well-made.
+ Magnetic necklace style.
+ Comfortable silicon tips and auricle hook supports.
+ Active noise cancelling.
Why We Liked It - These cheap wireless headphones are one of the best low priced Bluetooth set.
When shopping for a cheap solution, it's sometimes wise to consider older version models like this: the previous iteration of the Mpow Flame. These wireless headphones serve up the same top-notch audio for an even lower price tag. The only real sacrifices are the Bluetooth version and battery life.
They are a well-made in-ear earbud model. They only come in classic black for an additional $3 discount, so you can really make a steal of a deal with these guys. The Bluetooth is 4.1 and is pretty stable. It's versatile in terms of compatibility.
The driver components are solid and reliable and perform very well. The bass has a good presence and the audio is well balanced overall.
They offer the same certified sweat and water-resistant nature (IPX-7) and are able to provide 7-9 hours of total battery life.
Pros:
+ Cheap deal.
+ Great components.
+ Over-ear hook supports for a comfortable fit.
Why We Liked It - These wireless headphones still feature the best attributes of a Flame set. The Bluetooth isn't redundant just yet, which makes these some of the best budget headphones.
9. Otium Bluetooth Headphones
These Otium wireless headphones are another high-performance over-ear hook earbud option worth a look at. They are, once again, low-priced. This is largely because they're an older model. They are, however, still perfectly capable.
So where do they fall short in direct comparison to their upgraded superiors? Essentially, we're talking about aesthetics and connectivity. The newer model has received a trendy and colorful revamp and the Bluetooth is up-to-date.
This set, however, adequately receives transmissions, utilizing Bluetooth 4.1. It harbors the same optimized circuitry and components boasted in the most recent iteration. If your budget is tight, then these may be the best budget options with the best value.
They have a broad range with an extended pick-up. The low-end response has been enhanced, and the diaphragms are sensitive and accurate. They effectively double up the bass, providing excellent performance.
They benefit from one step pairing. The battery life lasts for around 8 hours of use.
Pros:
+ Antiperspirant over-ear hooks.
+ Enhanced low-end audio.
+ IPX-7.
+ 8 hour battery life.
Why We Liked It - These cheap wireless headphones are a very current product, despite their older nature. They have great audio, with deliciously rich bass. They are priced very affordably providing a good bargain, making for the best budget headphones.
Here we have another Mpow model: the Mpow Jaws. Once, again, this is an older model, but there's not much difference between this and the newer one. The only other difference is the omission of a free charging case.
Discounting the connectivity and case, you essentially get the same set for under twenty dollars. This is great value for money.
These wireless headphones use the notorious 'shark magnet' closing system. A charging case is a great edition if your wireless or true wireless headphones don't have a high batter life. However, these are capable of providing up the same battery life, at 18 ample hours. This makes them one of the best budget headphones on our list - perfect for a commuter.
They are equipped with active noise cancelling technology to help keep hands free operation free of interference. The mic is good quality and the audio is powerful with good definition.
Pros:
+ Shark magnet system.
+ 18 hours battery life.
+ Active noise canceling.
Why We Liked It - Even though this pair doesn't come with a charging case, like newer options, it's not needed here with the impressive battery life. That, combined the their active noise cancelling ability, make these some of the best budget headphones.
Cheap Wireless Headphones Buyers Guide
With a cheap set of wireless headphones, quality should be kept at the forefront of your thoughts. Thinking long-term, you probably don't save yourself a lot in the long run if you find yourself replacing sub-par products on a regular basis.
The quality of the materials used and indeed the material choices can be very reflective of the retail price, as quite often the quickest and easiest way to lower the final price for the consumer is to cut the production costs in the first place. Ideally, you need to spend a little more to get more durably-made products.
However, there are many occasions and situations where your hand is forced. If you have to find a set of wireless headphones on a very restrictive budget, you'll be relieved to know that there's no shortage, but sorting the best of the bunch can be tougher with an untrained eye.
Cheaper materials in the lower end of the market are often unavoidable but you can do your best to pick the lesser of two evils where possible.
The prime functionality of a set of wireless headphones is to listen to audio, and while you aren't going to be experiencing award-winning sound from even the best budget set, you should expect more than adequately balanced full-range stereo sound.
This is largely down to the driver's performance and the way in which the electronic circuitry processes the electrical signals. Some sets are inevitably better engineered than others. This is why matching sized diaphragms built from composites can sound completely different, even when playing the same tune. The magnetic field within is disrupted in the same way by the audio, but they interpret the signals differently, depending on how accurate and in-depth their response is.
You may notice that many of the wireless headphones we examined claim to have enhanced or optimized bass. This is something idyllic in any set of wireless headphones, as bass can be problematic with a smaller speaker. We have addressed this exhaustively in our articles. If you like music with a lot of bass in the mix, this is vital or you will likely experience a lot of distortion from your buds.
When shopping for wireless options on a very low budget, you should keep in mind that the electrical signals are far less true to the original when they are sent wireless instead of directly through a cable which has a dramatic effect on the audio reproduced.
Our modern lives dictate the need for wireless devices for the majority and quite often, wireless is the only way to go to suit your needs. If you don't have a lot of cash to spend, one way to save a little is to opt for an older model. This can often provide better quality in terms of materials, components, and audio reproduction but ensure its at least 4.0 or higher for compatibility's sake.
In-Ear or Over-ear?
If you really care about the audio we recommend you get a set of over-ear headphones as generally speaking they have better audio quality, especially in low-price regions.
Their larger size supports the incorporation of much larger drivers. This typically includes 40-45mm minimum, which outperforms a 10mm set without contest.
Their larger size, however, is considered a big drawback for some. Over-ear headphones are somewhat less portable for those who are out and about a lot. They certainly aren't as discreet.
There are many on the market that employ folding mechanisms or sliding methods. This allows them to collapse into a more compact size, rendering them more portable but still not pocket-sized like an in-ear option. However, they are more likely to be noise cancelling due to the ear cups.
Earbud or in-ear headphones have the advantage of being smaller and less cumbersome. They are usually the only viable option for active and outdoor pursuits, but the audio tends to be less impressive.
They come in many different styles, from wired to wireless to true wireless. True wireless options don't have any wires at all. You'll need to consider battery life. 8 hours is a good battery life to consider, and we wouldn't recommend you get wireless headphones with a battery life that's less than 5 hours. A lot of them will come with a charging case, which provides even more battery life.
Many manufacturers cater specifically to sporty sorts, developing products with supportive design concepts such as in-ear or over-ear hooks, collars, braces, and even locking systems to keep them in place while you work up a sweat.
If you specifically need a sports model, you'll likely have to consider waterproofing. Why not head over to our 10 best wireless headphones for working out the article for inspiration?
Top things to consider with over-ear models are their comfort. They should be adequately cushioned, even if this is a little less luxuriously than a premium pair usually provide. The cups should be free to swivel, as this provides a better fit.
When it comes to in-ear models, it's important to have an ergonomic earbud tip, preferably that comes in a range of tip sizes to choose from. The earbud tip should be made from a skin-friendly and comfortable material, such as memory foam or silicone.
Comfort is key. Whether you decide in-ear or over-ear, long listening sessions with poorly designed wireless headphones can be damaging to your hearing.
Conclusion
Finding a set of wireless headphones at a price you can afford shouldn't be too difficult, given the gargantuan amount available online.
When it comes to getting a good headphone, wireless options tend to be more expensive. Finding yourself a good deal can sometimes mean settling for less be it in the quality of parts, comfort levels, or audio itself. Don't bother with a case if you think you won't need it.
You have to decide what's most important to you when looking for the best budget headphones. Do you want balanced sound? Good sound quality? A long battery life? Noise cancelling abilities? Of course, noise cancelling will depend on whether the headphones are over-ear or in-ear. A pair of headphones that come with the case (a case is good if you tend to lose your buds)? Once your priorities are in order and you know exactly what you will or won't sacrifice, honing in the best headphones for you should be a much easier task.
We hope our reviews and handy buyers guide will have served their intended purpose in guiding you towards an informed consumer decision.
Expert Tip
If you have audiophile tastes but a less than impressive outlay, you ought to opt for over-ear rather than in-ear as the larger drivers are far more capable and provide better audio overall.
Did you Know
We have highlighted a few great sports models today, but if you surf or swim, there are actually some waterproof headphones on the market with an IPX-8 certification which can be worn completely submerged for 30-40 minutes.
If you've enjoyed this review by Music Critic, please leave a positive rating:
[vc_separator