This time we're setting out to find high-quality headphones that won't burn a large and angry hole in your wallet. There are times when we find ourselves on a budget and we can't spend as much as we would have wanted, or where we simply don't want to spend a fortune on a pair of reliable headphones.
Some people believe that a high price and quality are synonyms, but this is not necessarily the case. We're going to have a look at some of the best value headphones available, to help you find the best quality headphones according to your budget.
Budget headphones come in all shapes and colors, and with all kinds of features. We've done our best to include a variety of products to make it easier for you to find one that lives up to your expectations and fulfills your unique needs and requirements.
At a glance:

Our top 3 picks
Our team's top 3 recommendations
Best Overall
Mpow 059

Passive noise cancellation
Closed-back design
CSR chip and 40mm driver
20 hours of battery time
Premium Quality
Panasonic ErgoFit

Passive noise cancellation
Closed-back design
CSR chip and 40mm driver
20 hours of battery time
Great value
Mpow Flame

Passive noise cancellation
Closed-back design
CSR chip and 40mm driver
20 hours of battery time
View The Best Affordable Headphones Below
There's been a significant update to this wireless product. It can now offer you a total of 20 hours of battery time before the headphones need to be recharged. These high-quality headphones have passive noise cancellation combined with a closed-back design. This will keep most noise out to offer a pleasant listening experience. A 10-minute charge will give you two extra hours of listening time with this wireless, over-ear option.
The 40mm driver, along with the CSR chip, provides immaculate sound, whether you're listening to music or checking out an audio-book. The memory protein ear cushions adapt to your head to make sure the wireless headphones remain comfortable even after hours of use. The headband is foldable, making them easy to store. This saves space when you take them with you on a trip.
Pros:
+ Passive noise cancellation
+ Closed-back design
+ CSR chip and 40mm driver
+ 20 hours of battery time
Why We Liked It - While this wireless headset doesn't have ANC (Active Noise Cancellation), the construction is enough to keep most noise out, so that you can get a spectacular sound experience for a cheap price.
Personal Usage - With affordable headphones, the key is to focus on personal over professional use. While you may be able to have some decent sessions with these headphones, most aren't optimized for true studio sound. However, many of these headphones are ideal for casual listening as they have boosted frequencies to enhance your listening experience.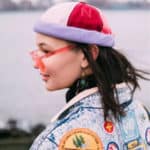 If you want the best budget in-ear headphones, you're going to love these small and lightweight earphones! They adapt instantly to your ear, which provides a comfortable experience, even when you listen to your audio for hours at a time. They have a wider audio frequency response that contributes to a highly pleasant listening experience.
The audio frequency response is an impressive 5-24 000 Hz and Impedance 16 ohms. They have a thin 3.6 ft cord and they come in two presentations: one with a mic and one without, depending on what you plan to use them for. When it comes to the best cheap earphones, it doesn't get much more affordable than this. You can choose between over 10 colors and match it with whatever device you're using them with.
Pros:
+ Adapts instantly to the shape of your ear
+ Wider and improved frequency response
+ Soft ErgoFit in-ear earbuds
+ Over 10 colors to choose from
Why We Liked It - These are simple in both design and function, but they have a surprisingly great sound, thanks to the improved audio frequency response.
Your search for the best cheap wireless earbuds may have led you here, and you won't be sorry! These ones are ideal for running and gym sessions, long walks, yoga, hiking, and more! The Mpow wireless buds are designed to stay on your ear even as you move around.
Cheap, wireless headphones can sometimes have a bit of a bad reputation, but these high-quality buds are here to change your perception! They can be fully charged in only two hours, and it will give you 7-8 hours of uninterrupted listening time. This means you can take these wireless buds along for that long hike you've been planning.
A built-in CVC 6.0 microphone filters out any unwanted environmental noise and offers clear and crisp voice calls. This is great for someone who wishes to use these as a handsfree set, or who needs to take important calls while working out. For this, the sound has to be perfect.
They're not a true wireless set but, in this case, that's a good thing. If they do happen to fall out while working out, they'll stay on your neck. This is something you wouldn't get with true wireless buds.
Pros:
+ CVC 6.0 built-in microphone
+ Quick and easy to charge
+ 7-8 hours of battery time
+ Ideal for sport and outdoor adventures
Why We Liked It - These wireless earphones come with silicone buds in four different sizes, to make sure they fit your ear perfectly instead of causing discomfort. Pair that with the great sound quality, and you've found a winner.
Comfort is Key - One factor that you shouldn't compromise on is comfort. With true headphones, look for replaceable ear cups or at the very least, a good amount of padding. With earbuds, look for sets that come with different sized ear inserts so that your set will fit perfectly according to your needs.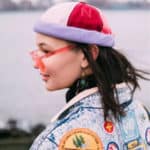 Forget having to use an adapter when plugging in the best inexpensive over-ear headphones. These come with a cord that's long enough to reach across a room. The padded ear cushions provide a comfortable fit during hours of use, which makes them ideal for gamers, those who work with audio, or anything else that requires long hours of headphone use.
The 90-degree swiveling earcups adjust automatically to the shape of your head, and they are easy to store and take with you, thanks to this handy feature. The sound quality coming from these headphones will surprise you, with a powerful bass response and an overall impressive hi-fi sound.
Pros:
+ 50 mm speaker unit drivers
+ Adjustable headband
+ Two detachable plugs
+ Crisp high-tones and powerful bass
Why We Liked It - These qualify amongst the best low-cost headphones, thanks to the sound quality, bass, price, and comfort they provide. They're perfect for a budget price range.
5. Audio-Technica ATH-M20x Professional
These are great, affordable headphones for professionals. If you tend to spend your time in the studio, mixing and tracking, then the Audio-Technica ATH-M20x is the perfect pair for you.
They feature 40mm drivers, which makes for good audio quality, whether you're listening to music or a good audio-book.
The Audio-Technica ATH design is durable and comfortable to wear for long periods, which is something any professional needs. The swiveling ear cups sit nicely on the ears, providing a comfortable fit. Even if you don't intend to use your headphones in the studio, these are still one of the best pairs if you like peace and quiet. These noise-cancelling headphones will help you immerse yourself in audio.
They're not collapsible, which means the Audio-Technica's aren't really suitable for commuting. However, if you consider all the great things about these headphones and the affordable price point, you can't go wrong. Why not pick up a pair of these Audio Technica headphones?
Pros:
+ Professional headphones for mixing and tracking
+ 40 mm drivers for good sound
+ Noise isolation.
+ Comfortable design
Why We Liked It - These durable Audio-Technica ATH-M20x headphones are bound to last you a long time. If you're a professional, you'll need perfect sound quality. If you're looking for the best headphone in your price range, consider Audio Technica. They won't disappoint!
These Panasonic in ear headphones are great for exercising, however, they're not a true wireless pair. They come with three sets of ear pads so you can pick which size suits and fits you the best.
The sound on these cheap earbuds are excellent quality, which balanced audio, deep lows, and crisp highs. These earbuds also have a wide frequency response, which isn't bad for a cheap pair of headphones.
The cord is long, which makes for easy listening; we've all had that problem of our headphones not quite reaching our ears from our pockets. With this cord, you can fit your device in your jacket or your bag with no problem.
These earbuds come in a range of colors, which means you can pick whichever color suits your style best.
Pros:
+ Available in a range of colors
+ Great sound quality
+ Comfortable earpads
+ Long cord
Why We Liked It - We love all the different colors that these earbuds come in! You can listen to your music, or an audio-book, in style.
There are so many great options for you when you choose these great budget Bluetooth headphones! You can choose to get them with a mic if you prefer. Or you can purchase a pair without if you want an even cheaper option that will still give you the same sound quality.
This budget headphone is also available in more than one color. You'll find it in black, white, or rose. Why not - considering the low price - get more than one pair? A full audio frequency response is obtained, thanks to the 30mm drivers.
But the sound isn't the only feature they excel at. They are extremely portable due to the practical swivel design. The Y-type cord is tangle-free and 1.2 meters (47 ¼ inches) long. The simplicity of this product is its greatest strength, and it offers comfort and good sound at a remarkably low price.
Pros:
+ Tangle-free 1.2 meter cord
+ 30mm drivers for full frequency response
+ Three unique color options
+ Available with microphone
Why We Liked It - If you feel you don't need anything other than something basic, but if you still want a rich and crisp sound quality, then these may be the best affordable over-ear headphones for you.
Here we have the best cheap over-ear headphones for someone who just wants a pair of great headphones that will allow them to enjoy their favorite music, audio-book or the sound of their favorite game. There's also a version with Bluetooth, meaning these are a crowd-pleaser, no matter what your preferences are.
They have a foldable and lightweight design, a reinforced, durable, stainless steel headband, ear-cups with soft leather, and eight colors to choose from. The headband can also be adjusted to make sure they provide the ultimate fit. They are so comfortable that you'll want to wear them all day.
Pros:
+ Both wired and wireless available
+ Folds right down the half
+ Professional audio with large drivers
+ 12-month manufacturer warranty
Why We Liked It - The fact that you can get these headphones either wired or with Bluetooth offers the buyer options to customize the purchase to their individual needs. That, paired with the audio quality, make these one of the best.
Use the button controls to play music, pause, stop, skip songs, and more. Answer phone calls directly with your headphones! These affordable Bluetooth headphones seem anything but cheap, and they have a built-in radio receiver, SD card plug-in, multiple color options to choose from. It has an extended audio frequency range, sound-isolating earcups, a foldable design, and so much more.
They are the best affordable Bluetooth headphones you can imagine. A 6-month warranty guarantees customer satisfaction, which is great for anyone who's hesitant when making their purchase. You'll be getting the best headphones and sound for the money you pay.
Pros:
+ Extended frequency range
+ Built-in radio receiver
+ Sound-isolating earcups
+ 6-month warranty
Why We Liked It - The built-in radio receiver and extended audio frequency range makes sure that you always get the best sound out of these, just like you would from the best sound quality headphones.
10. LETSCOM Wireless Earbuds
If you're looking for the best affordable wireless earbuds, then these might be for you. Despite their low price point, these headphones still have excellent sound quality. The 10mm drivers are dynamic, and ensure that your sound is powerful and crisp. It even manages to deliver that low bass response we all crave with our headphones.
They have a microphone, which means you can take calls on the go. That's always a plus, especially with affordable headphones.
The design is ergonomic, meaning that each earbud will slip comfortably into the ear and stay there. This can be a worry with some headphones, especially if you tend to use them when you're out and about or commuting. The last thing you want to do is lose them.
These true wireless earbuds use Bluetooth 5.0, which means your connection will always be stable and secure. You won't have to worry about disconnecting from your devices when you're out and about with these headphones.
In terms of battery life, these headphones last five hours after one hour of charging. However, if you pair these earbuds with their included charging case, then you get a whole 20 hours of battery life.
But perhaps the best thing about these true wireless earbuds is the twin mode. This mode means you can use your earbuds independently. Take calls, listen to music, and skip songs like you would with both of them. You wouldn't think these buds cheap from all the features they offer.
Pros:
+ Comes with a charging case
+ Excellent sound quality
+ Up to 20 hours of battery life
+ A true wireless option
Why We Liked It - We love these true wireless earbuds come with a charging case that provides a 20 hour battery life. It means that you'll never run out of battery life, wherever you are. They offer more than enough for the price!
Frequency Response - Don't forget to consider the frequency response of your headphones of choice. This will help you have a clear view on how your headset is affecting the audio signal so that you can have an optimized personal listening experience. It also may make sense to have different headphones for different purposes. The pair you use while exercising may be different than what you use to listen to your favorite songs in your free time.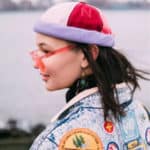 Affordable Headphones Buyers Guide
Now that we've listed some of the absolute best cheap headphones, including some of the best inexpensive Bluetooth headphones, the best value over-ear headphones, and the best true wireless earbuds, it's time to figure out which product is best for you, and why one set of earphones may be more suitable than another.
You see, it isn't just the price that differs, but also the construction of the product, the features it offers, and how it's meant to be used. While it may be tempting to grab the product with the cheapest price, this is unlikely to serve you well in the end.
This buyer's guide is aimed at highlighting the differences in cheap products. We will pinpoint what you should be looking for, depending on your individual needs. It's a guide for you to know if the headphones you have your eye on is really worth the price.
Active Noise Cancelling
When you're on a budget, and when you're hoping to find the best cheap headphones, you may want to stay clear of headphones with ANC (Active Noise Cancelling). This may seem like strange advice, as it's a pretty cool feature. But the truth is, most users don't need ANC. A pair of cheap, closed-back earphones may have a very similar effect.
You will always be paying a higher price for headphones with ANC, and when you are trying to keep the costs cheap, it seems rather unnecessary to look for a feature you probably won't miss too much, anyway. Instead, settle with a pair of noise-isolating closed-back earphones, unless you know for a fact that you absolutely need them to be Active Noise Cancelling (and if so, be prepared to pay a higher price - they won't be cheap).
Design & Headphone Type
In general, the design does not necessarily affect the price. You can find all types of headphones in every price class. If you're a runner or an avid gym-goer, then the best cheap earphones will probably be an in-ear type construction, as in-ear options tend to stay on better when you're moving around. Make sure they are waterproof to protect them from sweat and unexpected rain when you're outside working out.
If instead, you just want to use your headphones for listening to music while studying, or at work, you might want to go with closed-back over-ear headphones that capsulate the sound, so that you won't disturb those around you.
For the music or gaming enthusiast who's unlikely to use their headphones in public, perhaps an over-ear open-back pair would be a better idea, as the sound is often believed to be more organic and authentic in these, almost as if you were outside watching a live concert.
These do generally have noise leakage, though, and are not ideal if you plan to use them when out and about. The design and headphone type matters, as it will help ensure that you are pleased with your purchase, which will save you money in the long-run.
Wireless Headphones
Have you considered whether you want wired headphones, or if a set of the best cheap wireless headphones would be a better fit for you? The benefit of headphones with wires is that you don't have to worry about battery life and that you can keep using them for as long as your device (such as a cellphone) has battery life and remains switched on.
This is ideal for a gamer who doesn't move far from their desk, and who wants to be able to focus 100% on the game instead of having to worry about the headphones running out of charge.
If you plan to do sport or move around, though, then wireless headphones are your best bet. These will usually have Bluetooth, to allow you to hook them up to your cellphone, computer, or another electronic device, without having to connect a physical cable.
Naturally, these allow for unrestricted movements in a whole different way. It's important to check battery life on the product you plan to buy, as this can range from anything from 2-4 hours and up to 30 hours of uninterrupted usage. Wireless headphones can be more expensive than wired earphones, but this is not always the case. The battery life, however, may have something to do with this.
Do the best inexpensive headphones live up to the standard of expensive headphones?
This is difficult, if not impossible, to answer. It depends entirely on what you're looking for in a pair of headphones, and on which products you are comparing. There are definitely cheap headphones that can perform just as well as pricier products, and the best headphones on the market aren't necessarily expensive.
Best cheap wireless headphones for gaming?
If you are a gamer, it's likely that you sometimes play together with others, and that means you need a pair of Closed-Back earphones, as these capture the sound and prevent it from being heard by others (which could be perceived as annoying with company). Also, make sure the product has a microphone.
Where can I find the best budget Bluetooth headphones?
Being on a budget will somewhat limit your options, and the smartest thing is to focus your search online, as this will make it easier to compare prices, features, and more. You're sure to find some good cheap headphones in your price range.
Conclusion
It's so easy to believe that, to get a good sound out of a pair of headphones, you need to pay large sums of money, and this can be incredibly discouraging for a music lover or gaming enthusiast who finds themselves wanting good sound on a budget. The good news is that the price isn't the only thing that can indicate quality, and it's possible to find the best cheap headphones.
This list contains some of the best budget over-ear headphones and the best cheap in-ear headphones. These products give you your money's worth and more, even when you don't have too much money to spend.
Expert Tip
When looking for the best cheap headphones, make sure you have a look at the product specifications, as these will tell you more about a product than the price itself.
Did You Know
While it isn't the price that determines the quality of a pair of headphones, you probably won't find what you're looking for in a pair of in-ear earphones picked up at the gas station.
If you've enjoyed this review by Music Critic, please leave a positive rating:
[vc_separator