Treblab has quickly become a leading brand of earbuds and headphones specially designed for people who are active in their day-to-day life. Treblab focuses on high-quality sound with excellent design for their headphones and cases. We tested Treblab xFit wireless earbuds and found that they are small but mighty - a perfect combination.
Find Lowest Price
Fit
Treblab has created the ultimate tiny earbuds that are truly wireless, and even smaller than those well known white ones. They come with three bud sizes to get the best comfort and fit for your ears, with small, medium, and large rubber options. The buds fit in snug, and the lightweight headphones allow them to float effortlessly in your ear.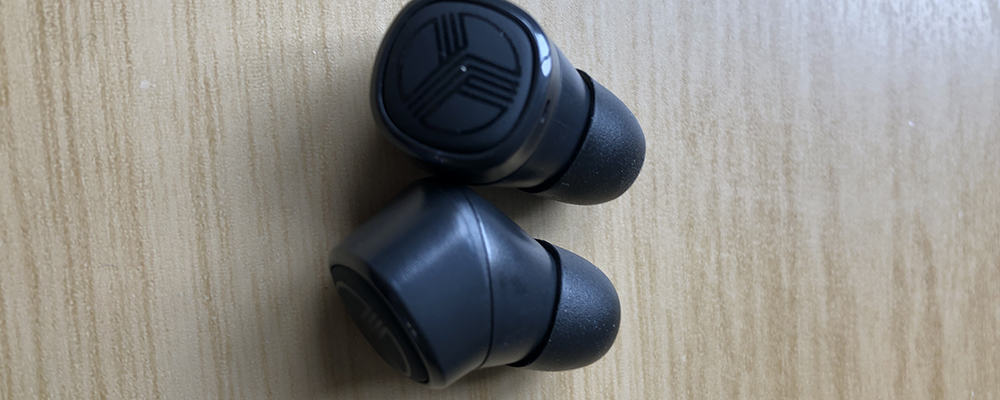 Design
The design of these wireless earbuds is awesome! In a dark black color with a hint of shine, they are a rounded square that fits so brilliantly into your ear. The headphones are smooth, lightweight, and easy to use.
Treblab has designed these earbuds with active people in mind, so we tested them on a 5K run and gym work out, and we were impressed. The earbuds did not move from nesting in the ear and provided high-quality sound for the whole session. The design of these buds is so small; they don't get in the way of any equipment or movement.
Treblab xFit is also designed to be water and sweat resistant, so if you're out in the rain or going for a hard session, you don't need to worry about damage to your headphones. This is an essential feature for many active people, and great to have it included with this earbud.
Our Verdict: The sleek and small design is perfect for running, walking, and gym sessions, and you'll look great when you work out!
Sound Quality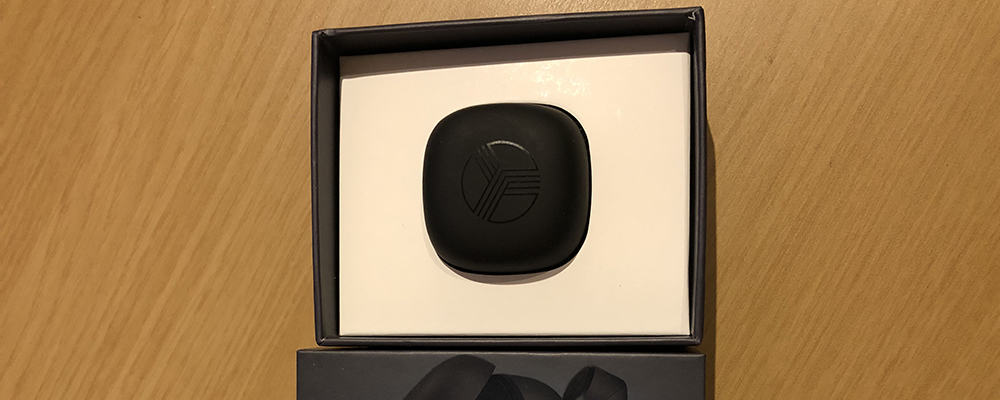 For many active people, earbuds are the number one choice for listening to podcasts or music while exercising. These earbuds are truly wireless and stay in place without getting in your way, but how do they measure up with sound quality?
Well, the Treblab xFit delivers on big sound for such a small earbud. The buds fit snug in your ear, so background noises are already blocked out. When we tried these in the gym, we couldn't hear conversations or the music playing overhead - great for getting in the zone.
When listening to music, the sounds are sharp and crisp, allowing you to enjoy your favorite songs. As the Treblab xFit is a tiny earphone, it doesn't deliver much on bass, but this is not a priority for most people using these headphones.
Our Verdict: Outstanding sound quality and block out of background noises for such a small earbud.
Controls
Most tiny earbuds have very basic controls - just an on and off button. Treblab has leveled up their design to meet your needs, and have several easy controls available on the xFit. These include; power on and off, volume up and down, and the ability to access your voice control assistant. There is also a built-in mic to answer calls on the go!
All these controls are through two buttons on either earbud, so you'll need to get used to each control's timing. For example, hold the left side to turn the volume down.
Our Verdict: The xFit has several simple-to-use controls, once you get the hang of it.
Portable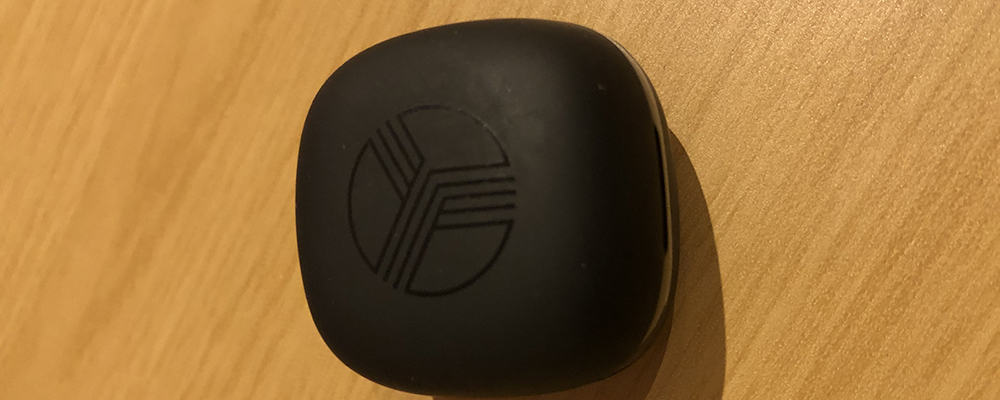 Another excellent feature of the xFit earbuds that impressed us is the case design. The earbuds themselves are relatively small, and they come in a perfect hardshell case that is smaller than the palm of your hand.
The case is a magnetic click shut, with just enough room for the earbuds to sit inside snugly. The case is soft, with a smooth, hard shell and the Treblab logo in gloss black. Treblab has designed a brilliant case that is a perfect extension of the earbuds.
Battery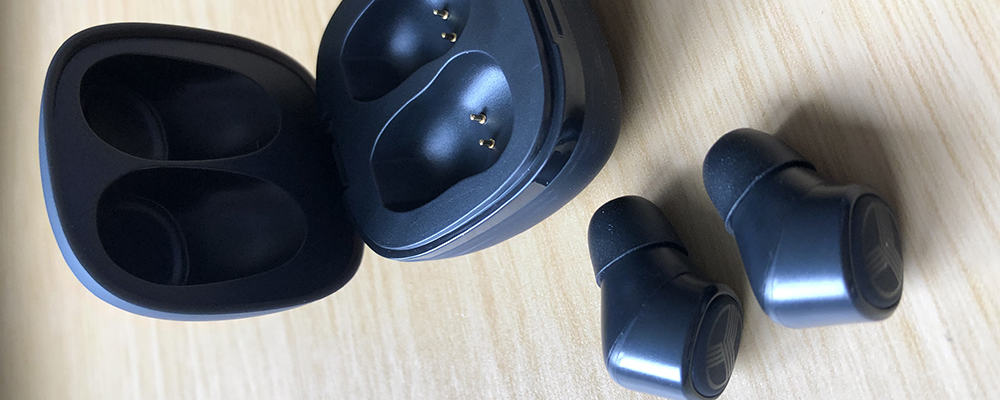 Treblab xFit has a good battery life, with a running time of 5 hours. They also have the advantage of charging within the case, which can hold up to 25 hours of battery. So, in between your gym sessions, you can return the earbuds to their case and trust that they will be fully charged before your next session. This is an ideal way to keep your earbuds topped up, and much better than charging them constantly.
A charging cable is included with the box, and the earbud case has a handy four-light system, which displays the remaining battery life.
Connectivity
The Treblab xFit works on Bluetooth connection, as many earbuds do. We found the earbuds connected quickly to a device and had a great range of around 4 meters. The earbuds connect automatically, with no need to press additional buttons and a clear, automated voice that confirms the connection.
Summary
Treblab xFit has very quickly become our favorite earbuds, and we highly recommend them! These small earbuds are brilliant for those looking for high-quality sound while working out, running, or walking. The brilliant design from Treblab makes sure that they stay snug in your ear, with three different bud sizes to choose from. The design is smooth and square, with a great matt and gloss color scheme.
Also, these earbuds are only improved by their case, which continues the sleek design of the headphones. The case is a charging case and provides up to 25 hours of battery life for the earbuds. As a small hard case, you know your earbuds are protected from harm and easily fit into your pocket or bag.
Another great feature that puts these earbuds above the rest is the number of controls available. With the Treblab xFit, you can turn your volume up or down, and accept calls or access your voice assistant. All while you are blocking out background noises! Furthermore, the earbuds are water and sweat-resistant, so won't be damaged with regular use.
In conclusion, these earbuds are a brilliant all-round option from Treblab for people that need high-quality sound, limited background noise, and excellent design while working out.
If you liked the article, please leave your feedback.