If you're looking for the 10 best earbuds under $50 in 2023, then you'll know that it's possible to find excellent earphones for a low price these days.
Earbuds are a convenient choice for music fans. Whether they're wireless or wired, they're lightweight, discreet, and perfect to wear while you're on-the-go, exercising, or even for gaming.
The best earbuds will provide you with a snug, secure fit thanks to ear tips with an ergonomic design. They should offer exceptional sound quality, which will be down to the integrated drivers into each earbud. Looks shouldn't be ignored either. There are some snazzy earbuds on the market that come in vibrant, eye-catching colors. User-friendliness is a key feature too. An in-built remote for skipping, pausing, and playing tracks is essential.
And if you want to be able to use your earbuds for hands-free calling, then a high-grade microphone is a big plus too. For the best quality calls, then noise-canceling technology should be integrated into the mic.
Just because you want to spend less than $50 doesn't mean that you shouldn't consider value-for-money too. You want your earbuds to deliver long-lasting durability, as well all the features we've just looked at.
If you've got a bigger budget, you may want to look into our review on the top over-ear headphones under $100.
At a glance:

Our top 3 picks
Our team's top 3 recommendations
Best Overall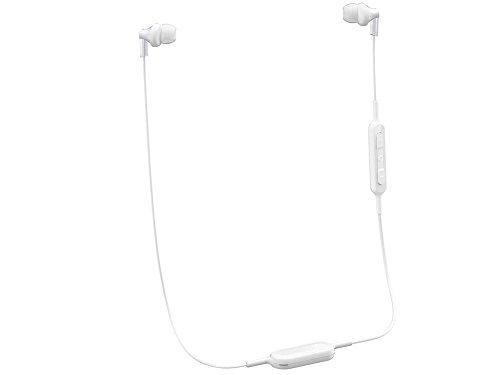 Panasonic ErgoFit with Mic/Controller RP-TCM125-K

S/M/L Earpads
Superb Sound Quality with Extra Bass
Noise-Canceling
Premium Quality
  Anker Soundcore Life U2

S/M/L Earpads
Superb Sound Quality with Extra Bass
Noise-Canceling
Great value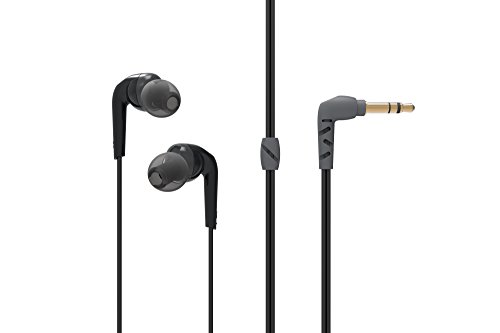 MEE Audio RX18 Comfort-Fit with Enhanced Bass

S/M/L Earpads
Superb Sound Quality with Extra Bass
Noise-Canceling
Here is our Review of the Top 10 Best Earbuds Under $50 for 2023 :
1.  Panasonic ErgoFit with Mic/Controller RP-TCM125-K
Number one on our list of the best earbuds under $50 in 2023 are these ErgoFit earbuds by Panasonic. These earbuds offer comfort, style, and excellent sound quality. The in-ear design ensures that earphones stay secured in your ears even when you're on the go. They come with three different sized earpads so you can get the snuggest fit.
The best thing about this amazing product is that it's fully compatible with all the latest devices like smartphones, tablets, and MP3 players. It also has an integrated microphone, making it ideal for hands-free calling.
These earbuds are compatible with Android, iPhone, Blackberry, and Windows/Microsoft phones.
These earbuds are designed to give you crisp sound without any flaws. The in-ear design allows you to hear every detail in a song due to the comprehensive frequency response these earbuds deliver.
The long, 3.6ft cable is a superb feature that gives you freedom. It means that you can put your device in your bag or pocket without feeling cramped. It's also easy to control your music thanks to the buttons on the inline microphone.
Panasonic Ergofit comes in five unique, vibrant colors that will suit your style.
Panasonic is known in the music world for creating the best quality musical equipment. These affordable, high-quality earbuds are a great example of why Panasonic has such an exceptional reputation.
Pros:
+ S/M/L Earpads
+ Superb Sound Quality with Extra Bass
+ Noise-Canceling
Why We Liked It - Panasonic ErgoFit earbuds are all-rounders. They offer excellent sound quality, a comfortable fit, and come in a range of eye-catching colors.
Noise-Cancellation - When it comes to smaller budget ear pods, you'll find yourself making compromises, and one of these might be noise cancellation. Since not every model comes with this feature due to the opportunity cost associated with cheaper models, you'll have to decide if it's one of your priorities for your budget purchase.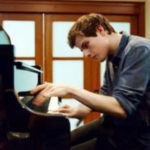 2.  Anker Soundcore Life U2
Anker has fast become one of the most popular brands when it comes to audio equipment. Why? It offers affordable products that simply sound amazing. These low-price earbuds are proof of that. Let's have a look at them in more depth.
First, they're Bluetooth earbuds that have a neckband. This makes them different from true wireless earbuds, as they're not completely wireless, but they don't have a cable to connect to your device. They provide a whopping 24 hours of playtime from a single charge.
The key to this product's quality, however, is how it sounds. The 10mm drivers in each earbud combine to deliver a powerful, rich sound that is crystal clear and has a lot of depth.
The neckband and in-ear, ergonomic buds combine perfectly to offer premium comfort for long periods too.
If you're a jogger, then you'll likely be impressed that these earbuds have an IPX7 water resistance rating, so there's no need to worry if you get caught in the rain.
Pros:
+ Excellent Sound
+ Water Resistant
+ Comfy
+ 24 Hour Playtime
+ Lightweight
3.  MEE Audio RX18 Comfort-Fit with Enhanced Bass
These earphones from MEE Audio might not be the most beautiful in the world, but when it comes to sound, they are right up there with the best earbuds in 2023. RX18 Comfort-Fit earbuds are lightweight and easy to wear. They're engineered for comfort and top-quality sound.
10 mm dynamic drivers are the crisp sound coupled with deep bass that these earbuds offer. These affordable earbuds have been designed with the shape of your ear canal in mind. As a result, you can wear this pair of earphones for a good amount of time without feeling any kind of irritation.
The RX18 from MEE Audio earbuds come with a universal 3.5 mm audio jack, and they're compatible with almost all modern devices like iPhones, Android Phones, tablets, iPads, iPods, and laptops. This great product from MEE Audio also comes with a 1-year warranty.
Pros:
+ Lightweight Design Makes Them Easy to Wear
+ Compatible with Almost Any Device.
+ Great Sound Quality
Why We Liked It - The best thing about these in-ear headphones is the ergonomic design of the earbuds. It guarantees you hours of comfort while you enjoy the exceptional sound quality and powerful bass that these earbuds deliver.
Wireless Design - Many budget ear pod models are wireless, but those that are not wireless offer other amenities instead. If having wireless ear pods is a priority for you, you might find that the lower price will affect other features, such as bass frequencies, noise cancellation, device compatibility, or comfort.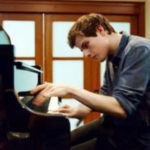 4.  AmazonBasics In-Ear Buds
These headphones from Amazon are probably one of the cheapest you will get in 2023. But don't let the low price fool you. These earbuds deliver a huge amount of quality. If you mix comfort, style, and quality in equal proportions, you get these AmazonBasics in-ear headphones. With AmazonBasics you don't have to worry about cheap sound quality anymore. Once you plug them in, the only thing you get is amazing, crystal clear sound with extra attention to detail, as well as great bass.
These affordable earbuds feature soft silicone earpads,which contribute to powerful bass and aid noise isolation.
The 3.5 mm headphone jack is silver plated and offers a secure connection between the inexpensive earbuds and your device. AmazonBasics in-ear headphones come with a 4ft cable, which might not be the longest, but it still makes the headphones easy to wear and use while you're on the go.
In terms of compatibility, these inexpensive earbuds can be used with most devices, including iPads, iPods, iPhones, Android phones, tablets, MP3 players, and laptops. The clip on the cable makes it very convenient for your AmazonBasics earbuds to be attached to clothing. This product weighs only 0.03lbs, so you won't feel irritation during long hours of music play.
These AmazonBasics cheap earbuds come with 4 earpads of different sizes, which means that no matter the size of your ear, you're ensured comfort. With amazing overall sound, ease of use, and an unbelievable price tag, Amazon's product gives great value for money.
Pros:
+ Cheap Price
+ Available in Several Vibrant Colors
+ Comfortable for Long Listening Sessions of Several Hours
+ Noise Reduction Capabilities
Why We Liked It - If you buy these earbuds, then you're sure to fall in love with them. They might not be your all-purpose earphones, but they still deliver a lot of quality for an affordable price.
5.  Picun S2 with Microphone
If you are a music lover who loves a beautifully designed product, then we think that these earbuds from Picun are going to impress you. Picun S2 Earphones are for style and music enthusiasts. Available in 4 vibrant colors, these in-ears are worth every penny.
These Picus S2 earbuds deliver supreme overall sound quality with extra bass, natural vocals, and precise highs. They're not only ideal for music but also for podcasts, films, and radio.
The ergonomic design automatically matches the contours of your ear canals and adjusts perfectly. Everyone hates it when our headphones pop out of our ears. That's why Picus has taken good care to avoid that happening with their latest Picus S2 earbuds. The soft silicone earpads make the overall listening experience, not only pleasurable but comfortable as well. This pair of earbuds come with an extra 3 pairs of earpads to ensure maximum grip and ease.
The best thing about these in-ear headphones is that they can be worn in two different ways. You can wear them like normal headphones, or you can put the wires behind your ears and then plug the budget earbuds inside for optimal performance. It's the design of the Picun S2 that stands out from the rest of the competition.
Pros:
+ Top Quality Silicone
+ Innovative Design with Extra Bass
+ Available in 4 Vibrant Colors.
Why We Liked It - Everything about Picun S2 is perfect. These in-ear headphones offer great stability, amazing sound quality, an ultra0modern design, and out of this world comfort.
6.  Panasonic ErgoFit RP-HJE120-S
Panasonic needs no introduction. This company has always been famous for producing top class products. With the ErgoFit RP-HJE120-S, Panasonic has lived up to expectations once again. These in-ear headphones go well with an iPod Nano, 5th gen, as they are the same color. The design and the sound quality get enhanced when these products are used together too. These earbuds' ErgoFit design ensures utmost comfort and supreme fit for extended periods of severe listening sessions.
These Panasonic ErgoFit RP-HJE120-S earbuds are available in as many as 9 different colors. The matching cord adds more style to the overall design. Despite a modern design, these headphones are incredibly lightweight (weighing only 0.2 lbs) and are very easy to carry around and wear. These Panasonic earbuds come with three pairs of earpads, small, medium, and large.
These Panasonic RP-HJE120-S earbuds don't have a built-in microphone. You will be able to listen to calls while they're plugged in, but you would have to speak into your phone. One small flaw of these excellent earbuds is the absence of a volume control remote built into the cable. You can pause, play, answer calls from the controller on the chord, but you can't control the volume.
Some users have complained about the bass quality with Panasonic's RP-HJE120-S, but we can't find any issue. As long as you push the earbuds into your ears so that you have a snug fit, then you'll find that the bass is pretty nice indeed.
Here are some more details about the product.
Pros:
+ Available in 9 Different Colors
+ Excellent Sound Quality With Wide Frequency Range
+ Cutting-Edge Design
Why We Liked It - Summing it all up, Panasonic's RP-HJE120-S earbuds are one of the best around in the under $50 price category. They have everything a music lover would want. If you are looking for headphones that you can use in your house, while traveling, or at work, this product must be bought.
7.  Samsung 3.5mm Stereo Quality
These budget earbuds from Samsung are very popular with music lovers in 2023. The design is elegant. The build quality is superb too, which is what you would expect from Samsung. The engineering is world-class as Samsung 3.5mm Earbud Stereo Quality Headphones are fitted with two speakers in each earplug (a woofer and a twitter). TThese two speakers ensure top-notch bass quality and high-resolution treble. Can you ask for more from earphones with this price tag?
These headphones have a built-in panel on the cord, fitted with a microphone, music controlling buttons, and buttons for answering and ending phone calls. To ensure durability and crystal clear, deep sound, the Samsung 3.5mm Earbud Stereo Quality earbuds come with a stylish stylus covering the 3.5mm jack when not in use.
These will work like a charm on any Samsung Galaxy models as well as any Android phone. They don't live up to their potential when combined with Apple devices, though. But if you have an Android, Samsung's earbud stereo quality earphones will put a smile on your face.
Other than the quality of sound they deliver, these earbuds look amazingly stylish - especially if you're a fan of white. The cord's length is arguably a little short, but it doesn't affect the easy usability of these superb earbuds. Also, we think that Samsung has deliberately kept it short of improving comfort and of making it more effective when used on the move.
Pros:
+ Elegant, Neat Design.
+ The Dual Driver System is Highly Effective
+ They Offer Excellent Value for Money
+ The Remote Control Offers Easy Usability
Why We Liked It - If you are looking to buy the best earbuds on a tight budget, then this pair from Samsung is worth a look. Samsung's stereo quality earphones have got you covered from quality sound and broad frequency range to stunning looks.
8.  Panasonic RP-HJE120-PPK
Here is another great product from Panasonic on our list of the best earbuds under $50. Panasonic RP-HJE120-PPK is yet another appealing pair of budget earbuds. They have everything a music lover on a shoestring would want. The ErgoFit design on the RP-HJE120-PPK earbuds ensures complete comfort and a secure fit.
These earbuds are also available in various bright colors. These Panasonic earbuds have a wide frequency response, which guarantees an immersive listening experience.
The 3.6ft long cable is one of the highlights of the Panasonic RP-HJE120-PPK earbuds. You can easily wrap it around your phone or stuff it in your pocket on the go. The cable is also designed to be tangle-free, so no need to worry about spending minutes loosening knots when you remove them from your pocket.
This product comes with three different sizes of earpads, which means that you're ensured a snug fit. They will never fall out of your ears, even if the cable is snagged. These affordable earbuds from Panasonic have 9mm drivers, which results in crystal clear sound, unbelievable bass, and wide frequency response.
These soft, comfortable, inexpensive earbuds provide unmatched comfort. They're your ideal companion for long hours of listening to your favorite tunes.
Pros:
+ Wide Frequency Response and Big Bass
+ Easy to Carry
+ Long, Tangle-Free Cable
+ Active Noise Cancelling Features
+ Very Easy to Wear
Why We Liked It - The Panasonic RP-HJE120-PPK in-ear headphones are a favorite of many music lovers, especially those who travel a lot. They might offer a lightweight design, but there's nothing lightweight about the powerful sound that they deliver, especially on the low end. It's a must-buy product in 2023 for music lovers.
9.  MXditect Headphones with Mic
If you want style in 2023, then you must read this review.
This is for anyone who wants great sound but doesn't want to compromise on looks too. MXditect is a name you can trust. These headphones are stylish and designed to fit in every ear. They provide a secure, snug fit also, and they won't fall out easily during light exercise. These earbuds come with two high-performance drivers that ensure quality bass. It is because of these drivers that listeners can experience amazing, deep sound.
These earbuds are not wireless. Fortunately, these earphones' cord is long and has a tangle-free design. You can pull your earbuds out of your pocket, plug them in, and you're ready to go, as you won't have to spend an age untangling any knots in the cable.
These MXditect earbuds also have a standard 3.5 mm jack, which means that you can use them with most smartphones, as well as your PC, laptop, or tablet.
The microphone on these earphones ensures hands-free operation during calls. The remote on these earbuds can pause, play, and skip tracks with ease. They also have a noise cancellation feature.
The best part about these earbuds is the budget price tag that they come with. It means that they offer superb value for money. After all, these cheap earbuds deliver excellent sound quality, long-term durability, and a secure fit.
Pros:
+ Stylish Design
+ Active Noise Cancelling Technology
+ Compatible With Almost Every Device
+ Affordable Price
+ Ergonomic Design
Why We Liked It - When you're looking for headphones on a budget that are suitable for almost every occasion, then these MXditect earbuds are perfect for you. The stylish design and broad compatibility are two of the major highlights of this product.
10. VAVA MOOV 11 In Ear with Dual Drivers and Deep Bass
VAVA MOOV 11 are dual-driver earphones, which produce high-fidelity sound for a gratifying listening experience. The sound quality that you get with these VAVA MOOV 11 earbuds is a world away from what you get from single driver headphones. They offer detailed sound quality, allowing you to hear subtle details in the music. They provide powerful, deep bass too.
When it comes to design, these earbuds are up there with the very best. A simple and sleek design lets users enjoy their favorite tunes on the go and for an extended time with great comfort. These earbuds are fully compatible with iOS and Android devices. We haven't tested them on laptops and PCs, but since they have a 3.5 mm audio jack, then we think that you won't have any issues.
These VAVA MOOC 11 earbuds come with an in-built remote capable of pausing, playing, and skipping tracks. The earbuds, as well as the remote, are both water-resistant, allowing you to continue enjoying your tunes, even if you're caught in the rain.
Pros:
+ Ultra-Modern Design
+ Profound Comfort – Even When Worn for Long Periods
+ Soft Earbuds
+ Noise Canceling Microphone
Why We Liked It - These VAVA MOOV 11 earbuds might be at number 10 on our review list, but these headphones have everything you could want, including a budget price tag. From looks to performance and durability, they tick all the key boxes. A must buy in 2023! A must buy in 2023 , for sure!
Frequency Range - Many cheaper ear pod models will save on manufacturing costs by cutting out the low-end frequencies. If you listen to a lot of bass heavy music, you might find that you'll want a pair of ear pods that has a wide frequency range to capture all of the nuances of your favorite genres.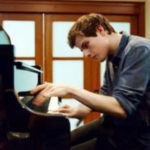 Budget Earbuds Buying Guide
Top Pick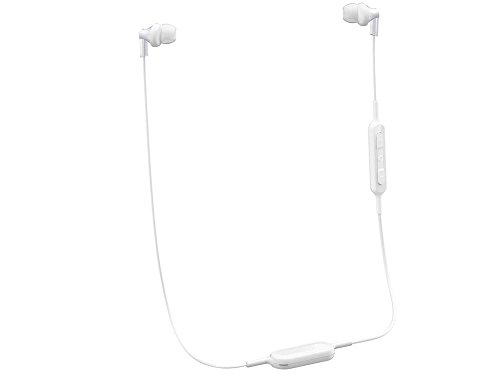 The Panasonic ErgoFit In-Ear earbuds are our top pick for cheap earbuds under $50 because they're an all-round crowd-pleaser. The best thing about these cheap earbuds is that they are ergonomically designed to fit ear canals of all shapes and sizes. Panasonic includes small, medium, and large earpads so that you can get a secure, comfy fit regardless of your ear size and shape. There's a microphone and in-built control too, which makes taking calls easy.
They deserve the top spot because they also deliver incomparable sound quality. They offer balanced sound with crisp high frequencies and deep low frequencies. Panasonic is a well-respected brand that takes the user's comfort very seriously, which is quite evident with these soft earbuds. They come in a wide variety of colors. And they include a considerably long cable too. They may just be the best solution for all your audio listening needs, whether at home, running a treadmill at the gym, or work while enjoying some motivational tunes.
Premium Quality
Even in the under $50 price range, it's still possible to find high-end, high-grade earbuds. urBeats earbuds from Beats by Dr. Dre is an exceptional product that delivers the best sound in the budget price range. Beats is known for its authentic audio signal reproduction. You will not miss any beat when you turn up the music on these soft pad earbuds. You get 6 extra ear silicon ear tips to cater to the size of your ear canal. They also include a high-quality microphone and an in-built remote, which are two handy features for making and taking phone calls.
If you want the best quality for under $50, this is the perfect product. Besides excellent sound quality, these cheap earbuds also offer a lot of style. It's this combination that's made Beats such a popular brand over the past decade. urBeats are the budget Beats choice that delivers that signature quality that we all expect from this brand.
Great Value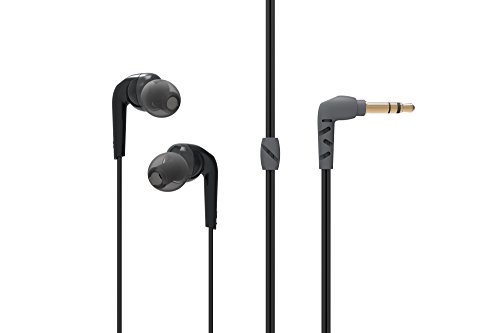 NEE Audio RX18 Comfort Fit Earbuds offer great value for money as they are comfortable, deliver great sound quality, and are sold at an astonishingly low price. There's so much to love about these earbuds. They have 10mm dynamic drivers that deliver crisp and balanced sound and come with three different sized ear tips. There are also five different color schemes to choose from too.
These cheap earbuds are super comfortable. You can wear them for hours and hours without feeling any discomfort in your ear canal. They're very lightweight, but that doesn't mean that durability has been compromised. In terms of sound quality and durability, these earbuds easily outperform most low-end earbuds. They're compatible with almost every smartphone, tablet, and computer so that you can use them for all your devices.
Earbuds are one of the best inventions in recent times. Why? Because they allow us to listen to our favorite tunes wherever we are, whenever we want.
The good news is that a budget of $50 for earbuds is ample to get you a nice set that will deliver quality audio and will last a long time too.
The only problem with this price range is the amount of choice that you have. The options are endless. It can end up being a little confusing. Fortunately, this buyer's guide should put you in a good position to find the very best earbuds in the under $50 price range.
Size and Comfort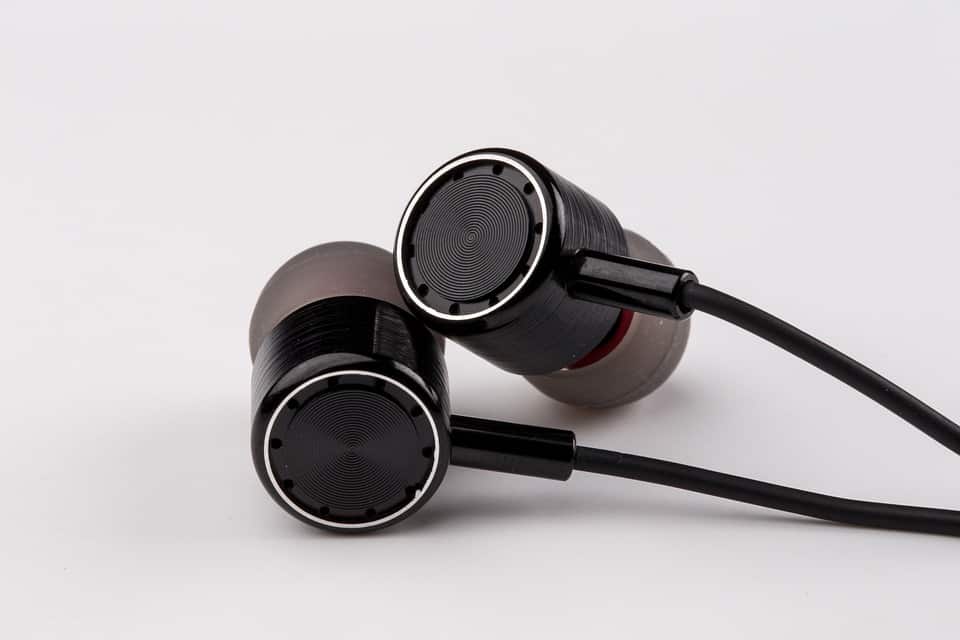 If you think all earbuds are the same size, then you are mistaken. You have some that are very small. Some may be too big for your ears. There is no rule of thumb for this, but adults usually would want the large size, and kids or teenagers would need smaller sizes.
Size is important because it can affect the comfort of the earbuds. A well-fitted earbud will not be too snug or too loose when you put it in your ears. The latter case is even worse because the earbuds will come out when you move. Most earbuds come with several ear tips. This allows you to choose one that fits your needs.
Frequency Response
The frequency response differs from one earbud model to another but knowing the frequency response is important. If you like bass, then the lower end of the range should be low enough to give you a deep bass.
Wired or Wireless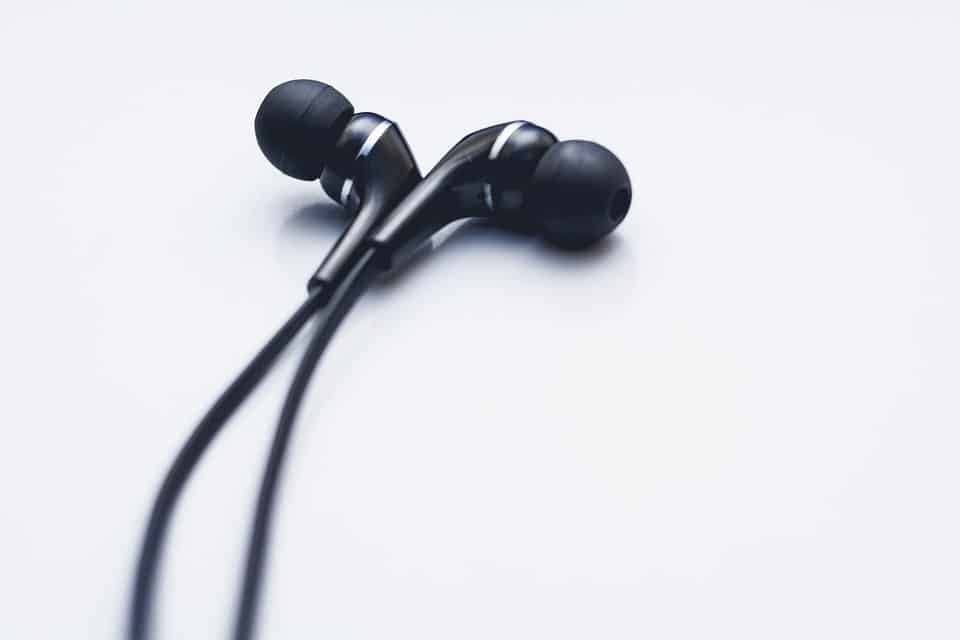 Earbuds come both wired and wireless. The benefits are similar to those of wired or wireless headphones. Wireless or Bluetooth earbuds are rather new, but they are quickly becoming very popular. They are usually expensive, but you may be able to buy a decent pair of Bluetooth earbuds in the under $50 price range.
Wireless earbuds use Bluetooth technology. The main advantage is that you do not have the hassle of cables. When you put your cabled earbuds in your pocket or bag, they often get tangled. Also, the wires can get in the way when you are working out. Since Bluetooth technology has improved considerably over recent years, the sound on wireless earbuds is pretty consistent. However, Bluetooth headphones still might be a few years away from meeting the wired headphones' quality.
Noise Isolation/Cancellation
Noise isolation or passive noise cancelation is a feature of almost all earbuds as they fit into your ear canal, making it hard for external noise signals to enter the ear canal. However, some earbuds even have proper active noise cancellation. They have a microphone built-in that detects the incoming noise frequencies from the surroundings, and a speaker emits similar inverted frequencies to cancel them out. These earphones are a bit more expensive, so you would have to be very lucky to find something in the under $50 price range.
FAQ
Which Are Better, Wired or Wireless Earbuds?
Wired earbuds are more commonly used than wireless earbuds, but the latter is quickly becoming popular. You can easily find both wired and wireless headphones on a budget. Both have their benefits. The type that will appeal to you will depend on your tastes and needs.
Let us discuss wired earbuds first, as you will have a lot of choices in this category. One fact about wired earbuds is that the sound is much more consistent compared to wireless earbuds. That said, newer, more expensive wireless earbuds have attained a somewhat similar consistency.
Wired earbuds are not reliant on Bluetooth signals, so you're ensured a consistent audio feed. As for quality, that entirely depends on the construction of the earbuds themselves.
Coming to wireless earbuds, their main advantage is convenience and portability. You also never have that dreaded moment when you retrieve your earbuds from your pocket, bag, or a drawer to discover a tangled cabled that could take you minutes – if not hours – to unknot. With wireless earbuds, you will not have this problem. There will be a cable to connect both earbuds in some cases, but it's short and won't tangle. Wireless earbuds are also highly portable, taking up only a small amount of space.
It's difficult to say which is best. They both have their own qualities. What's best for you will depend on what you want. Do you need earbuds for your morning run? TThen perhaps wireless earbuds will suit you more. Do you use earbuds very frequently? If yes, wired earbuds would be a better option as you can just plug them in and listen.
Which Earbuds are Best For Running?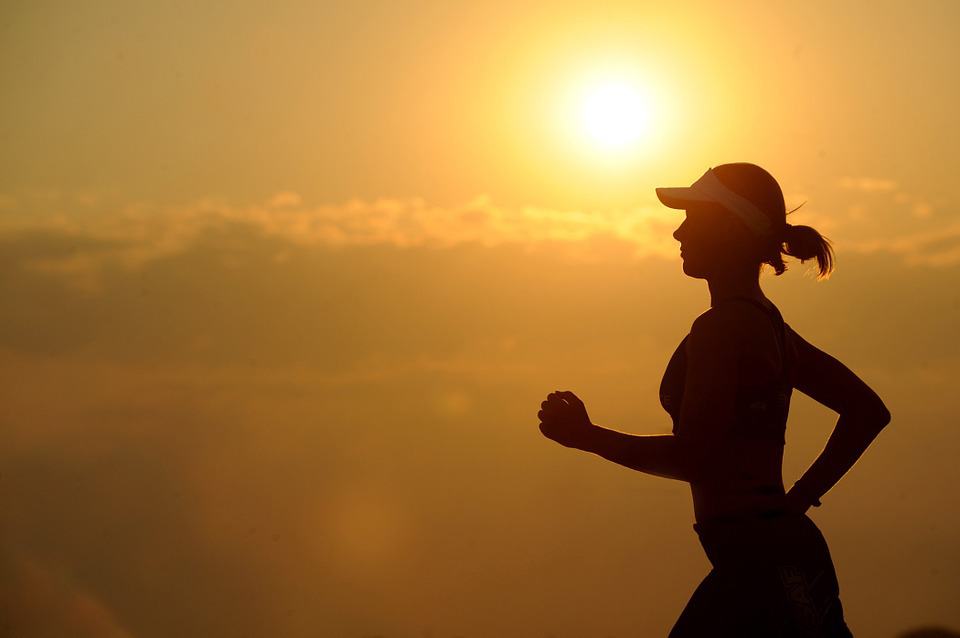 One of the obvious uses of earbuds is listening to music while working out or running. As opposed to on-ear headphones, earbuds are small and lightweight, making them perfect for wearing while running. Another reason why earbuds are the best workout partners is that they are more robust at dealing with moisture. You will be sweating a lot while running, and earcups can get damp and develop bacteria. Earbuds can wick away the moisture and continue playing music no matter how much you sweat on them.
Earbuds also stay in position even when you are running. They don't rest over your ears like big headphones. They are inserted into your ear canal. So, the snug fit allows them to stay intact even when you are moving up and down.
The best earbuds for running are the ones that fit snuggly into your ears. There are some models with stabilizing fins built in to them, which keep them in position. Wireless earbuds can be good for a workout and have minimal wires to deal with. But make sure to invest in a good pair that is consistent in terms of sound quality.
If you believe you sweat more than usual, only go for earbuds that are sweat or water-resistant. Again, these will be a bit more expensive, but if you enjoy music with your running, they're definitely worth the extra dollars.
What are the cheapest earbuds?
Earbuds are the cheapest option when it comes to portable listening gear. You can easily find a decent quality pair for a fraction of the price you would spend on a high-end headphone set. Some earbuds cost merely a few dollars. However, you cannot expect a lot from them if they're that cheap.
Here are some of the cheapest earbuds on the market:
Panasonic RPHJE 120
Philips 3HE3590
Monoprice 108320 HiFi Earphones
Koss The Plug Earphones
JBL E10 Earphones
Xiaomi MI Piston Earphones
Samsung HS130
Sennheiser CX 3.0 Earphones
MEE Audio Sport –Fi MEE Audio M6 P
Skullcandy Methods Earphones (also check out the Indy earbuds by Skullcandy)
These earphones are all very cheap and will not set you back more than $40. Some of them are under $20. They're inexpensive, but they're made by respected brands so that you can be ensured quality in terms of sound, durability, and comfort.
Is long term use of earbuds safe and hygienic?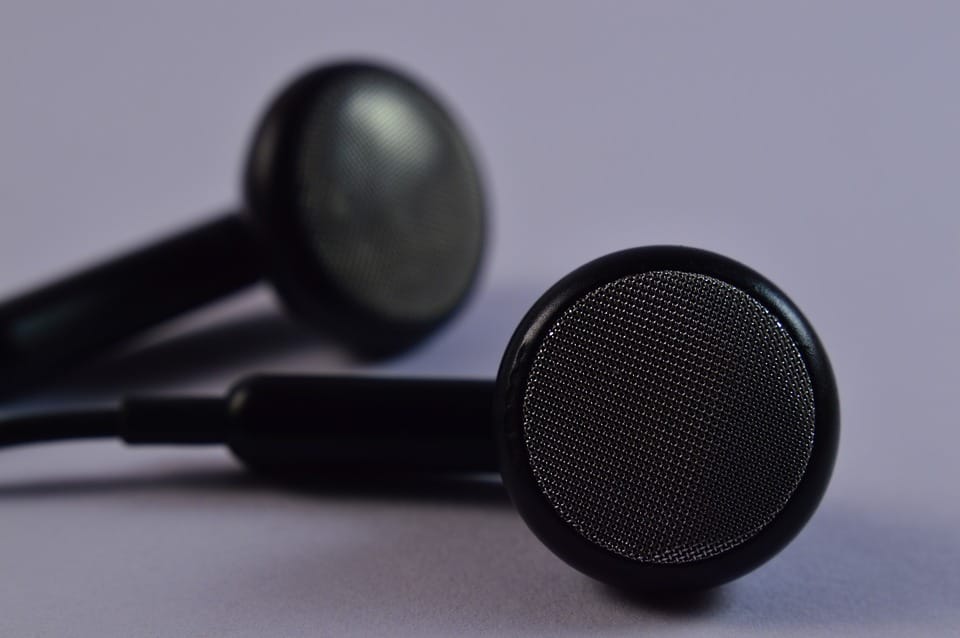 Earbuds come in contact with your ear canal. For some people, they can be inside your ear canal for hours at a time too. Several factors can make your earbuds unhygienic over time. The moisture from your sweat can find its way inside your earbuds, as well as coat it. Then you also have ear wax that can go inside the ear tips. These can get dirty faster than you would expect. You need to keep an eye out for how dirty your earbuds are, as dirty earbuds can cause you issues.
This does not mean that you will need to buy a new pair of earbuds altogether. You can clean them quite easily and make them as good as new.
Here is a good method for cleaning earbuds:
Use a gentle soap or detergent to clean the ear tips. You can also use an anti-bacterial hand wash if you want. Do not dunk them in. Just wipe them, especially from the inner circumference.
You should use a soft cloth with the cleaning solution to wipe off the dirt. Do not use too much soap or detergent as the cloth will not remove it, which will damage the ear tips in the long run.
If the dirt is very nasty or dealing with solid metallic tips, you can use a small brush to do the job.
Clean your earbuds frequently, primarily if you use them while you work or you live in a very humid climate. Cleaning your earbuds often will ensure that they last long a long time. It will also ensure your ears stay protected from any infections. Even if you own cheap earbuds, it does not hurt to clean them every once in a while to make sure they keep working fine.
Another solution to dirty earbuds is to replace the ear tips simply. Many models come with extra tips just for this purpose. You can take the old ones off and put the new ones in place of them. Make sure to use the same size so that you keep the same comfy, snug fit.
Sharing your earbuds might not seem like a big deal, but it should be. Why? Because there are some risks involved. Similar to listening to music too loud for too long, sharing earbuds can harm your ears. Unlike headphones, earbuds go into your ears as opposed to just sitting on them. And inside your ears, you have sweat and ear wax that can be transmitted to the earbuds.
These are some of the risks of sharing earbuds:
Ear mites
This is probably the worst-case scenario, but it is always best to be safe than sorry. Ear mites are little creatures that are found on the surface of the ears of some animals like dogs. If someone you are sharing your earbuds with owns a dog, there is a chance they have these things in their ears. If that is the case, they can easily transmit into your ears through the shared earbuds.
Ear fungus
Earaches are acute, and we all want to avoid them. But people do have fungus in their ears. They might even have - what is called – 'Swimmer's Ear'. If they do, their fungus can transmit to your ears via the earbuds you share. This is another big risk that comes with shared earbuds that could cause you a lot of pain and discomfort.
Itchiness
The bacteria from someone else's body may cause irritation and itchiness in your ears, which can become excruciating. You do not want a tingly feeling inside your ear canal. Bacteria is present almost everywhere, so there is a big chance that it's in your friend's ears too.
Other viruses
Generally, it is not a good idea to share earbuds with someone. If they are sick, their germs could get transported to your body through earbuds. The germs do not have to be ear-related. You can even get the flu this way as germs can enter through your ears.
This does not mean that your only option is to toss them in the trash if someone wore your earbuds. You can always clean them up and wear them again.
Is $50 a good budget for quality earbuds?
Yes. Earbuds are not as pricey as some headphones, so you can easily find a good quality pair of earbuds under $50. The ones nearer the $50 mark are likely to be of higher quality than those at the bottom of the price range. However, that is not true for all earbuds as we have seen some high-quality earbuds that cost less than $15.
You can find most types of earbuds in this budget, including Bluetooth wireless earbuds. You can even find earbuds from well-known brand names like Panasonic, Sony MDRXB50AP, Sennheiser, and JBL. Buying from such well-respected brands should further relieve you of any doubts about the quality of the earbuds. These companies only make the best products dedicated to producing well-balanced sound and are designed to be comfortable and long-lasting.
What is the flat sound?
When buying headphones, you will often read the term 'flat sound'. This term means that the headphones or earbuds will reproduce the audio signal they receive with little or no deviation. This is not present on all headphones, and there is a reason for that. Flat sound is not that exciting, especially for some genres, so headphones add some boost to some frequencies to make it more exciting.
Many songs do not have deep bass, but many people like to have booming, head-bopping bass. So, earbuds manufacturers tweak the lower frequencies to be more prominent, and as a result, the bass gets boosted.
For recording and mixing purposes, you should go for neutral or flat sound equipment as you need to record music as it is. Many people prefer flat sound over other tweaked sounds. Many earbuds under $50 will have a flat sound, so you can easily find one within this budget. Make sure to check out reviews about sound quality to see how flat the sound is.
How do I ensure my earbuds last long?
If you're the sort of person who has to buy a new pair of earbuds every few weeks because of breakage, then you are not alone. While quality has a significant effect on a pair of earbuds' life expectancy, sometimes it is just how we handle them, leading to constant breakages. So, to make sure your earbuds last a long time, then you will need to take care of them.
First of all, you need to keep them clean. Why? Because unhygienic earbuds will lose quality more quickly. Also, dirty earbuds can be a hazard to your own ears' cleanliness. Make sure to clean the ear tips regularly to remove all the accumulated dirt and grime.
You should store your earbuds carefully. It's common for the earbuds' wires to break when you keep them in a bag or pocket. Why? They are delicate. Even a little pressure can rupture the wire or break an earbud. Buy a protective case or pouch to keep them in. If you place them in a pocket or bag, ensure that nothing is on top.
Whenever you store your earbuds, make sure to coil the cable so it does not get tangled. Tangled wires are a pain to unknot. Tangles can damage the internal wires too.
Regardless of the earbuds' price, if you take good care of them, they will last quite an extended period.
With expensive earbuds, you should be even more careful because you've spent so much money on them. And for earbuds, a price of anything above $20 should count as expensive because you can find lots of products for under $20. They often come with pouches and extra ear tips, so you will not even have to buy these separately.
Ensuring the sound quality lasts long, buy from a trusted brand known for its high-quality sound. This is the simplest way to avoid any risks of deteriorating sound quality. With low-quality earbuds, the problem often is that the sound quality changes drastically after some time, especially when used at high volumes. Buying a decent quality model will ensure no such thing happens.
If you liked this review, please leave a positive rating:
[vc_separator