While in-ear headphone models aren't generally considered as good as over-ear or around ear sets, a number on the market provide impressive audio. Join us today as we take a glance at the 10 best sound quality earbud headphones in 2023.
Despite their driver size and diaphragm diameter limitations, we're finding an increasing number of products on the market capable of pumping your playlists directly to you in a portable compact package.
Of course, audio quality is typically better with higher-end models, but we've done our best to rustle up a few worthy candidates that won't break the bank.
At a glance:

Our top 3 picks
Our team's top 3 recommendations
Best Overall
Sony MDRXB55AP

12mm Drivers
Bass Duct Tech
Tangle-Free Cord
Comfy Fit
Long Cable
Premium Quality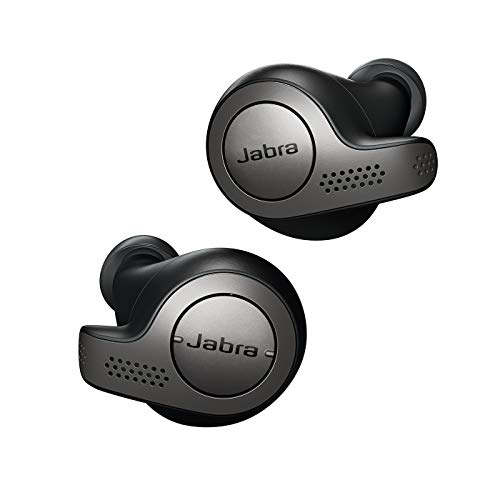 Jabra Elite 65t Alexa

12mm Drivers
Bass Duct Tech
Tangle-Free Cord
Comfy Fit
Long Cable
Great value
Panasonic ErgoFit Earbud Headphones

12mm Drivers
Bass Duct Tech
Tangle-Free Cord
Comfy Fit
Long Cable
View The Best Sound Quality Earbuds Below
Top of our list is this exceptional product from the company Sony. These affordable earbuds include plenty of features that make them a solid choice for all audio fans on a budget.
The sound quality delivered by this in-ear headset is superb. The reason for such crystal clear, balanced audio is the inclusion of two 12mm neodymium-magnet drivers and Bass Duct technology. The drivers are slightly larger than what you'd usually find in similar earbuds, which contributes to more power, allowing for a broader frequency range. The Bass Duct tech takes care of the low end, and if you're a bass fan, you'll want to check out this product.
These are wired earbuds, but the cable is of ample length and is also designed to eliminate tangles. The soft, gel ear tips are comfortable, and there are four sizes to choose from, so you can find one to suit your ear canal size and shape.
Another great option to check out is the Sony WF-1000XM4, WF-1000XM3 or the Sony LinkBuds.
Pros:
+ 12mm Drivers
+ Bass Duct Tech
+ Tangle-Free Cord
+ Comfy Fit
+ Long Cable
Why We Liked It - These affordably priced earbuds sound great. They deliver rich, powerful sound as well as booming bass.
Staying Comfortable -Comfort is especially important with in-ear earbuds. If you're not sure what shape will work best for your ear type, try to find a pair that comes with multiple sizes of ear tips so that you have ample flexibility. Take special consideration to an in-ear set of headphones you plan on working out with. These earbuds should be comfortable but also sturdy enough to stay put while you're moving around.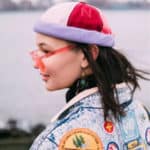 Next, check out these fantastic Alexa-compatible true wireless earphones. They have hard-working divers that are slightly larger than average. The additional surface area allows for surprisingly better audio production despite seeming fairly nominal. In short, the audio packs a punch.
They feature comfortable ergonomic tips which sit in the ear and stay in place, allowing their wearers to roam.
These top rated buds are constructed from durable components. They boast top engineering with their onboard Bluetooth and integrated microphone. The mic is second to none when it comes to call quality. The signals are kept incredibly clear, and the vocals are very detailed.
They can also function via a companion app. This iOS App allows the listener to shape and store music profiles and keep track of charging. The storage case provides 15 hours of streaming use, perfect for long listening sessions.
Pros:
+ Large fine-tuned drivers.
+ Great bass.
+ Charge as you go
Why We Liked It - The vocal clarity of these earbuds is pretty impressive - it's clear they have been finely tuned in the early engineering phases. When used in conjunction with the proprietary app, they provide some of the best hands free equalization going.
3. Panasonic ErgoFit Earbud Headphones
This is an excellent, budget-priced product from Panasonic. These in-ear buds feature a 3.6ft cable with an in-line remote and microphone.
The best thing about this product is the comfortable fit they provide. That's down to ergonomically designed buds that sit securely inside your ears. The fit is so stable that you can exercise while wearing them without worrying about them falling out.
The headphone sound quality is also impressive for such a low-price product. They offer a wide frequency range, performing particularly well on the low end. That makes them the best earbuds for listening to podcasts or audiobooks, as well as for music.
The in-line remote also has a microphone built into it. This allows you to have voice calls while wearing them. The audio quality is also decent for the price. The buttons on the in-line remote are responsive and easy to use.
Pros:
+ 3.6ft Cable
+ Low Price
+ Good Sound Quality
+ In-line Remote
+ Mic
Why We Liked It - If you're looking for budget earbuds that deliver impressive sound quality, as well as a comfy, stable fit, then this is a wise choice.
Earbud Type - Keep in mind that earbuds can be specialized based on the user. Some earbuds, for example, have a boosted low end designed to appeal to music lovers who appreciate lots of bass. For a crystal clear view, check each earbuds frequency response before purchasing so you know exactly what's being enhanced or taken away.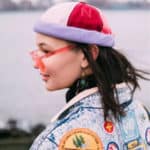 4. Bose SoundSport Wireless
This awesome wireless workout earbud option is dominating the industry, providing high quality audio.
They feature Bose Engineering's proprietary 'StayHere' tips which are ergonomically designed with a flexi-fin - they lock in place within the auricle of the ear. This means your workouts can be as rigorous as you fancy.
These buds are well-crafted and feature premium components. The drivers outperform the majority of their class, and the level of audio quality blows all competition out of the water.
Their internal electrical components are sealed to help keep them sweat resistant and protect the outdoor elements. They carry a high IPX certification.
The buds are linked with a cord, meaning they can dangle freely about the neck. This provides convent listening when out and about.
They have an integrated microphone and are bestowed with the industry-leading ANC technology operated via inline controls.
The noise cancellation blocks out distractions from your surroundings and provides pristine lines for voice calls and reduces outside decibels as well. However, this set only provides 6 hours of listening, which is less than many others manage.
You could also check out the Bose QuietComfort.
Pros:
+ StayHere tips.
+ Premium parts.
+ Expert engineering.
+ IPX certified.
+ Excellent audio
Why We Liked It - These are some of the best sounding earbuds for those who like to listen to music while they work out. The noise isolation feature will ensure you won't be disturbed.
5. Samsung Gear IconX (2018 Edition)
Android users, listen up! This exceptionally-made compact earbud set from Samsung is high-quality inside and out.
These headphones are marketed as a sports model and have an earbud design aimed to help keep them in place during motion. Each bud incorporates a semicircular wing tip that tucks inside your auricle and is ergonomically formed from a soft silicone composite. Samsung provides a range of wing options and tip sizes, too.
The drivers are accurate and perform well, providing powerful stereo sound with fab dynamics and crisp definition. You can control them by utilizing the touch controls - operate via tapping and swiping combinations. They are donned with a great-quality microphone, which can also serve as a remote voice-activated control of operations.
The Bluetooth integration is up-to-date, and the storage case doubles as a portable recharging dock, providing an hour of playback for every ten minutes on a charge. It also harbors 4Gb of storage for audio files and can transfer wirelessly or via USB. The soundstage is great.
Impressively, the IconX model has a built-in activity tracker. This will track the time, pace, and distance traveled during a run, as well as how many calories you've burnt. They can also connect to Gear Wireless app assistance for additional conveniences.
You know you'll get great audio quality, as Samsung is one of the most trusted earphone brands on the market.
Pros:
+ On-board storage (4Gb).
+ Intuitive controls.
+ Quick recharging.
+ Activity tracker.
+ App assistance.
6. Mpow Flame Bluetooth Headphones
Mpow is a firm favorite if you're looking for a cheap price point. These are a very well-built set of quality headphones. They feature sturdy but flexible over-ear hooks to support their ergonomic earbuds and allow for use while running or jogging.
Each earbud is linked together via a short cord that sits loosely at the back of your neck. When you remove the earbuds, they are free to hang around your neck. In addition, they hold a high water resistance rating, meaning that sweat shouldn't be a problem, and neither will the rain.
The bass has been fine-tuned during the engineering process to respond far more authentically in the low-frequency regions. This gives a more accurate bass response and allows for a richer bass texture within the mix, making them some of the best-sounding earbuds for rock music.
The buds have an integrated hands-free operation and active noise cancellation. They pair effortlessly and provide stable wireless connectivity from up to 33 feet. The battery capably handles approximately eight hours of use.
Pros:
+ Over ear supports for sports.
+ Background noise isolation.
+ IPX 7 waterproofing.
+ Rich bass.
Why We Liked It - Want superior sound quality? The bass has awesome definition. Not to mention, these noise cancelling headphones are very well made.
7. Betron BS10 Earphones Headphones
Looking for cheap headphone alternatives? This wired set-up will go the extra mile when it comes to durability, build quality and sound quality. Their stylish industry-inspired design allows for far larger diaphragm inclusion. They have large 12mm drivers, which are sensitive to sound.
The driver is tailored with a bias towards the bass and mid-range frequencies, but they have a broad frequency response. Reach high volume levels, no matter what you're listening to.
The earbud bodies are constructed from metal, and the wires are double twisted to prevent tangling. They have reinforced connections to help strengthen the parts of the cord that are subjected to more strain during use. The mini-jack is gold plated for better signal fidelity.
They are ultra-lightweight, robustly built, and come with a choice of silicone tip sizes.
Pros:
+ Amazing audio in a cheap set.
+ Robust wired set.
+ Great mids.
+ Large drivers.
Why We Liked It - We like a lot of the Betron range - they are designed with audio quality in mind. This is a prime example of what they manage to provide for very little investment - the premium end is simply astounding, providing superior audio quality.
If you're looking for something a little more exclusive and high-end, check out this set of Apple AirPods (2nd generation). There's a reason everyone around the world loves Apple - they're a brand you can trust.
In typical true wireless style, these studio buds hold a few spare charges in their all-important storage and charging case. Thanks to the stored energy, you can use these buds for over 24 hours at a time. The case is pocket-sized, ruggedly built, and donned with a lightning connector to give your mobile devices a juice boost when necessary.
This version feature dual beam-forming microphones, dual optical sensors, an Apple H1 chip, and a speed and motion-detecting accelerometer. Get super quick access to Siri.
However, the downside is that they're only compatible with Apple, so if you have any smartphone other than an iPhone or iPad, they're not for you.
Looking for the next one up? Try out the Apple Airpods Pro.
Pros:
+ Easy use
+ Spare charges.
+ Quick charge function.
+ Intelligent design.
Why We Liked It - These buds may be expensive, but they're a previous model. Top tip - shopping for earphone predecessors will always save you a few bucks.
9. Bose SoundSport Free Truly
We are enamored with Bose's SoundSport series, and we've reviewed a number of headphones in their amazing range.
These true wireless headphones still feature some of Bose's best attributes in a far smaller package.
They have the same flexible auricle wing design that helps keep the SoundSport wireless comfortably in place. The tips are ergonomically angled, and the buds are ultra-lightweight and completely moisture resistant.
The drivers are once again larger and serve up powerful, full-range audio-rich with a definition.
You don't have to worry about losing the little guys either, as they're connected to a 'find my buds' app.
This in-ear speaker set provides 5 hours of use (per 2-hour direct charge) with a spare ten hours stored within their carry case. They come in 3 funky contrast color designs to choose from with a range of tips and wings.
Pros:
+ Beautifully built.
+ Impressive audio.
+ Water resistant.
+ App tracking.
Why We Liked It - Not only do these buds offer superior quality sound - they also allow for total freedom of movement and are very comfortable to wear.
10. ENACFIRE E18 Wireless Earbuds
This ENACFIRE model is another true wireless option.
This set is low-priced, but the buds appear well-made and feature efficient drivers for good audio. The audio has great dynamics within.
The on-board 5.0 Bluetooth is widely compatible and very stable from distances of 30 feet. These buds are simple to use and pair in just one step. Thanks to their storage case, they provide up to 15 hours of use (3.5 per charge).
They have ergonomic tips which come in 3 distinct size selections. The buds to fit securely within the opening of your ear canal.
Pros:
+ Well-made.
+ Well-defined audio.
+ Low priced true wireless.
+ Bluetooth 5.0
Why We Liked It - These are some of the best sound quality earphones in this low end price region.
Wirless Earbuds -Wireless earbuds can be great, but they also come with a separate set of considerations. Be sure to fully evaluate total charging, time battery life, and consider bluetooth latency before opting for this type of high-tech earbud.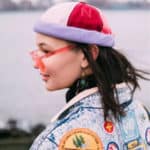 Sound Quality Earbuds Buyers Guide
Finding a pair of earbuds that provide great sound quality is no easy task, especially when the market is bursting with products, some offering unbeatable value for money and others just a cheap imitation.
Generally speaking, earbuds aren't known for audiophile approval compared to an over-ear or around ear model. This is because larger diaphragms respond much better, upping performance capabilities. This is especially true when it comes to producing lower frequencies.
A larger magnetic field and extra cone surface area provide the characteristics required to deliver better audio quality. Of course, this depends on how well they are engineered.
Fortunately, there are a handful of experienced companies with plenty of expertise in the engineering department. They work unbelievably hard to develop compact drivers, which employ very clever methods to function optimally despite their dimensional constraints.
As a result, we are seeing products that perform far better. And as these technologies evolve, the costs drop measurably, leading to affordable audio solutions which serve up premium audio at a fraction of the cost.
That said, if you have audiophile tastes, you won't find anything particularly impressive. That is unless you are far above the hundred dollar mark, so you may end up spending much more to satisfy your needs.
Earbuds have plenty of pros. But the most important feature is their tiny size, which means they fit in a pocket for traveling with. With modern life being so fast-paced, they're more often than not a go-to music solution. But if you want to enjoy your playlist properly, a few factors must be considered to ensure you're getting the best set your budget allows.
What to Look for When Buying the Best Sound Quality Earbuds
When shopping for a set of headphones with the best sound quality, driver size is imperative. Earbud models typically start at 8mm and sit between that and 10mm, with the majority on average measuring 9mm.
There are many on the market which offer up to 12mms in size. The extra drive space doesn't necessarily restrict their use to larger ear canals if they have been developed cleverly enough.
Sound quality is relatively subjective, and the genres you enjoy will color your opinion somewhat. If you prefer bass-heavy music, then avoid earphones with a focus on treble. Instead, large aperture drivers and enhanced bass processing will be important to you. Some headphones have an extended frequency response which can pick up lower frequencies easier than a standard set.
If you listen to podcasts and radio talk shows or are often conferencing via your earbuds, you will need a sound profile with optimized mid-ranges and higher definition. Spoken word can become muffled if the audio reproduction isn't dynamically balanced and clearly detailed, so opt for something with great highs.
Earbuds provide an immersive listening experience - they pump audio directly to the listener. This can be exhaustive to your ears. Comfort and functionality should be considered the next two vital factors to postulate.
The tip design is critical here. The materials used should have a good deal of flexibility and ideally be formed from something skin-friendly.
Typical materials used in earbud tip manufacturing include memory foams, rubbers, plastics, and silicone.
Next, you need to consider the design of the tip itself. If the fit isn't ergonomically approved, they could damage your ears - especially if worn for long periods.
Ear canals vary slightly from person to person, and some manufacturers sell earbud headphones with a few tips to choose from. This ensures a better-tailored fit. This is a good way to go when looking for a comfortable solution.
In terms of functionality, your personal habits will have to be thought about carefully to settle on a design style.
In the past, in-ear models were prone to falling out of ears. They were much rounder (as companies experimented with larger drivers to combat the sound quality issues they were having). Today there is a tonne of concepts that employ some sort of earbud support system coupled with their ergonomic shapes.
These include collars, braces, neckties, necklaces, sweatbands, auricle fins, LockFit systems, and over ear hooks. Each help to keep the earbuds in the optimal placement for listening, and some provide a stable enough solution to allow for much more motion.
People with a particularly active lifestyle will want to look at a sports model. They are developed to allow for rigorous motion - some can even stay in place when users are upside-down, which is perfect for yoga, gymnastics, and suspended sit-ups.
Consider other features. Look for a water resistance rating. A rating of IPX4 is a good place to start, but many models exceed this. Most earbuds these days offer a transparency mode, and Apple models feature Adaptive EQ. These are all things to look into to make sure you're getting the best in-ear speakers for you.
If you're after a sports set, you might find our 10 Best Headphones For Working Out article worth a look.
Wired or Wireless?
If you are most likely to listen mainly via mobile devices, a wireless set of earbuds will likely be best. They allow users to move freely. They're often a bit more durable than a wired option, as the wires receive the most wear and tear during long-term use. This is because they're prone to tangling up in your pockets.
If you have a lower budget, then a wired pair is probably the best option, given that we're looking at sound quality. Many cheap wireless Bluetooth headphones in the lower price range aren't there yet as far as audio quality is concerned - there's much room for improvement. A direct wire provides a far more stable signal path to play, offering a more accurate digital reproduction, and ensuring better sound quality. Bluetooth streaming can sound stuttered and, occasionally, becomes out of sync with the visuals on your mobile device due to latency issues.
However, some excellent Bluetooth sets are worthy of your attention, if you can afford something a little more high-end. A few amazing headphone brands include Samsung, Apple, JBL, Sennheiser, and Beats. Look up the Samsung Galaxy Buds Pro, the Galaxy Buds 2, the Cambridge Audio Melomania, the Sennheiser Momentum True Wireless 3,  or the Beats Fit Pro. These pairs will have everything you need to do the job, offering good quality sound and a great amount of features.
All Bluetooth earphones will offer some sort of wireless charging. Improvements are being made all the time when it comes to battery life, and most come with charging cases to ensure you never run out of juice.
Given the tangling and durability issues with wired buds, we recommend you source a set with reinforced entry and exit points and something in place to manage entanglement.
Conclusion
If an in-ear model is more suitable for your individual needs, but audio is important to you, a few things can make all the difference.
Ultimately, your budget will have to weigh in significantly, as will how suitable the set is for your lifestyle.
The models included on our list have many merits and provide the best audio quality around. The market is so over-saturated, but finding a set shouldn't be a problem if you narrow down your parameters using our buyer's guide. All the models featured on today's list are easily available from Amazon.
Expert Tip
If you have a low budget in mind, then the manufacturing quality becomes just as important as the audio. Some companies have to sacrifice one over the other in low-price regions.
Did you Know
The first modern headphones were made in the kitchen. They were designed by a man called Nathaniel Baldwin.
If you've enjoyed this review by Music Critic, please leave a positive rating:
[vc_separator