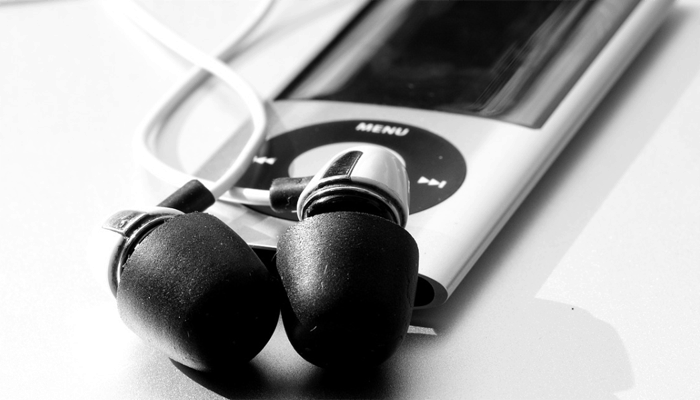 Once again we are examining the hottest headphones, this time to determine the 10 best in-ear headphones in 2020.
We have selected a few distinct styles to give you a good overview of what is available. We have searched at the upper and lower price regions of the market to find sets which will satisfy the thrifty and the audiophiles alike.
In-ear models have become incredibly popular in recent years as they provide a much more compact and convenient choice in headphone. They are becoming more advanced by the minute as the audio electronics industries fast-paced development dictates, so you my be surprised at just what is on offer.
This list will help you find out what is best for you and your sound. We will include the best for quality, the best all-rounder and the best value to give you all the options.
At a glance: Our top 3 picks
Your shortcut to our team's top 3 recommendations
View The Best In Ear Headphones Below
1.Panasonic ErgoFit In-Ear Earbud Headphones
First on our radar are this ergonomically fitting set from the professionals at Panasonic. They are a wired pair which have a bog-standard 3.5mm jack connection for a very wide compatibility. The wires are a convenient 3.6 meters long, long enough for flexibility in motion, but short enough to stay out of the way and reduce the risk of entanglement.
They are designed to be slimline and sit perfectly within the ear canal itself. This makes them more resilient as you move around, keeping them in place and directing the audio straight to the listener.
They come with 3 different sized tips to choose from; small, medium, and large to provide a range of fits and give optimal comfort. The tips are formed from a premium ultra-soft foam and conform to the wearer once inserted.
They harbor 9mm drivers which employ neodymium magnets to work effectively delivering a full-range sound thanks to their wide frequency response. Audio is bright and very well-balanced. They are affordably priced and come in a variety of 15 colors to choose from.
Pros:
+ Ergonomic design.
+ Choice of tip sizes
+ Bright balanced sound.
Why We Liked It - The trebles have great clarity, they operate at safe sound pressure levels and the bass isn't over-impactive in the mix.
2. Betron YSM1000 Headphones
In our second spot is this superb set from Betron, which are exceptionally well made. They feature a solid construction modeled on very well thought out designs that culminate in a fab product inside and out.
The ear bud bodies are metallic with a stylish industry inspired design. The reinforced connectors provide strength in the areas which the wires need it the most. They connectors themselves are gold plated for better accuracy with electrical signal transmissions.
They provide a punchy 9.2mm bass driver, with sensitive diaphragms, they work pretty flawlessly and have a broad frequency response providing powerful audio.
They have an integrated microphone witch noise isolation capabilities to maintain clarity during hands-free conversations.
They are a slim-fit in-ear wired solution which comes with 3 sets of Silicon earbuds, one set of memory foam earbuds and a small, soft carry case to keep them in. Their wires are made utilizing a tangle-free design.
Pros:
+ Durable metal design.
+ 9.2mm drivers.
+ Range of tips to choose from.
Why We Liked It - They have very effective signal isolation abilities, and they come with a range of tips to provide decent comfort.
3. Bose SoundSport in-ear headphones
Now for a pair which feature premium drivers and special 'StayHere' ear-tips exclusively developed for a secure in-ear fit. The design of these bose headphones incorporates a flexible auricle fin which helps to ensure the earbuds cannot fall from place. This makes them suitable for a wider range of sporting activities.
The high-end components utilized within and the sophisticated circuitry and TriTech technology employed, enable them to produce idyllic audio with a level of quality pretty much unsurpassed.
They have an integrated microphone which benefits from the most cutting-edge active noise cancellation technology. You can operate the mic and adjust audio output via the easy to navigate in-line controls.
All of their electrical components are housed separately, sealed away from the outside. This keeps them airtight and renders them sweat resistant and weatherproof. They feature a strong cord and come with a matching carry-case.
Pros:
+ Exclusive StayHere tips.
+ Sweat proof.
+ Unmatched audio.
Why We Liked It - They are beautifully made and ergonomically comfortable, they stay in place even under rigorous motion making them ideal for those who want to listen to their jams whilst they jog or run. They are a critically acclaimed model and it is unsurprising that they were recently featured in our best workout headphones article.
4. In Ear Headphones SDFLAYER E97 Pro Earphones
Our next set sever up dynamic powerful clarity, rich with definition thanks to their hybrid symphonic drivers. They have a extensive frequency response providing a great range for sound system comparable audio. They are ruggedly built and are another metal ear bud option.
Their tips are ergonomically designed and they feature interchangeable tip/fins to cater to providing optimal comfort to a wider audience.
They feature custom twisted cords which are less likely to tangle thanks to the resistance. The doubled twist also maximizes their tensile strength making them a far more durable and sustainable option than a standard cord choice. The wires themselves are also strengthened by their oxide-free, copper wrapped Kevlar fiber construction.
Pros:
+ Exceptionally well-built.
+ Highly durable wired option.
+ Deep bass.
Why We Liked It - Their build-quality is very impressive, the design concept is very thoroughly functional, they have superior longevity.
The Mpow Flame model is a set of in-ear headphones which we have reviewed previously. They are a newly upgraded set that now incorporate an adjustable, over-ear hook to help keep the buds stably in place.
They retail at an accessible price and benefit from up-to-date Bluetooth, along with several other selling points of interest.
The re-imaging sees them fit much more comfortably within the ear thus keeping the audio in an optimal position. The ear tips are formed from memory foam which contours itself to the individual, to keep them comfortable. The buds within have a new, hardened exterior. They have some advanced circuitry programming especially considering they are still below the fifty dollar mark.
They hold an IPX-7 certification which mean they are suitably weather proof and won't be damaged by profuse sweating build-up over time. This makes them a great go-to model for anyone with adventurous or active pursuits in mind.
The audio is full-range and some of the best in its price region comparatively. The array design has been given some tweaking based on wave formation information yielded from some very focused research. This development enables them to deliver better bass with more of a punch.
Pros:
+ New foam tips and over-ear hooks.
+ Punchy sound.
+ Enhanced bass.
+ Waterproof Bluetooth model.
Why We Liked It - They benefit from a complete circuitry overhaul to provide powerful sound in an affordable product. The over-ear hooks which have been incorporated, give them better versatility, rendering them a good option for wearing during working out. Their waterproof nature gives them further applications making them ideal for those who like to run further afield.
6. Samsung Level U Bluetooth
This next set from Samsung are affordably priced and offer up the largest drivers in today bunch, their diaphragms measure 12mm and they serve up very powerful dynamics within the audio produced.
These in-ear headphones are wireless but come attached to a strong but comfortable collar which provides support for them and allows them to be worn around the neck when not in use. The tips themselves are magnetically attracted to one another so they close together forming a necklace. They are covered by Samsungs WingEar gels which are ergonomically designed to stay put.
Coupling them with a collar allows for more convenient use, ideal if you want audio on the go but live a busy lifestyle and often have to slip your earbuds in and out as you go about your day. The collar has flexible urethane joints, which move with the user, to keep it as comfy as possible.
They feature a built in mic which benefits from innovative echo cancellation technology as well as dual level noise reduction. It provides a clear signal for communicating over wireless frequencies and keeps out background noise and accounts for live delays in signals recognizing a repeated speech (echo).
The Bluetooth is current and efficient, they have an impressive battery life capable of up-to 11 hours in use (500 standby.)
Pros:
+ Large 12mm drivers.
+ Convenient collar and magnetic buds.
+ Great microphone.
+ Good battery.
Why We Liked It - The audio is very impressive, the drivers are very capable, 12mm is just about as big as is ergonomically possible.
7. Sony MDRXB510AS/B Extra Bass Wired Headphones
Next we have another great alternative which employs an 'arc' similar to the fins we have seen on other in-ear models, to keep the buds in the best placement possible.
They are once again marketed as a sports model, and do indeed tick off all the criteria for an active lifestyle audio solution.
The arcs are well manufactured from a hardened silicone composite which gives them just enough rigidity to hold the product in an idyllic position, yet pliable and soft enough not to cause any discomfort.
Comfort is clearly key within the concept of this Sony headphone set, they come with 4 separate tips to choose from, as well as 3 different arc designs to slip onto the buds, once you have selected the set for you. A handy drawstring pouch is also provided to keep the parts and the headphones in.
They are wired with an extended Y-cord which helps to prevent them pulling and getting caught. Whilst they have no wireless capabilities, they can be used for a hands-free option plugged in directly to your devices because they have a pretty great microphone, which function very simply with a solitary buttoned in-line remote.
They feature a pretty decent bass booster which enhances the lower-end frequencies and give them better presence in utilizing a finely-tuned, preset-equalization filtering technique.
They carry and IPX certification of level 5 which makes them pretty good at withstanding the weathers temperamental nature and also reassures the wearer that they can feel free to work up a little sweat without worrying.
Pros:
+ Range of comfort tips and arcs provided.
+ Excellent drivers.
+ IPX-5 certified.
+ Bass-boosting ExtraBass tech.
Why We Liked It - They are very comfortable the arcs seem a little less cumbersome than some of the larger fins featured on similar models. The ExtraBass feature provides a better low end with much more room before break-up.
8. TaoTronics Active Noise Canceling Headphones
This next pair is another in-ear model with methodical design implements to keep them securely in the correct position, keeping them in your ear whilst in motion. This time they employ a hook which is semicircular and formed from skin friendly hardened silicone.
They are competitively priced with the rest of the best in their class and serve up great audio and a high-quality integrated microphone with active noise cancellation processing to keep the signals clear and conversations confusion-free.
They are wired and feature easy to use in-line controls with 3 simple buttons and a sliding activator for the onboard ANC. They provide 15 hours use for one full 2-hour charge which is very efficient.
One of their best features is their AwareMode which gives less isolation and more audio filtering to keep users aware of their surrounding. This is ideal if you wear your headphones whilst you travel on public transport, as it ensures the listener won't miss important announcements whilst they enjoy their playlists or make calls.
Pros:
+ Stay in place with comfortable ear hooks.
+ Aware mode.
+ MEMS active noise canceling
Why We Liked It - We like that the manufacturers have come up with a thoughtful functional design, the AwareMode is a great safety feature and doesn't lessen the impact of the audio you are listening too detrimentally.
9. RODE PSA1 Swivel Mount Studio Mic Arm
Before we begin to wind down our review section we are going to take a gander at a very different option in the lower price region, which has some unique design points to discuss.
They are very beautifully hand-crafted from wood, which allows them to take advantage of the materials natural acoustic nature and dampening characteristics. This means they can then afford to put in powerful bass drivers without the risk of distortion due to the minute space available.
They are also open back which allows for air intake cooling the high-frequency motions and providing better treble in the mix. This lends them the perfect properties for extended frequency response and ultimately delivers audio with a clearer definition.
They are a well-engineered wired set, they come with a small, medium, and large custom-made ergonomic ear tips, and are available in 6 different colors.
Pros:
+ Handmade.
+ Wooden.
+ Open backed.
+ Wired.
+ High definition.
+ Great bass performance.
Why We Liked It - They are a very different set of in-ear headphones, we love that they are hand-made, the bass is impressive and they don't cost a whole lot of cash either.
10. True Wireless Earbuds, SOAIY T2 in-Ear
Now for a set of true wireless earbuds which essentially means you get just the physical buds nothing to string them together no-cord, collar, or neck-brace.
They are an affordably priced wireless option which carries the latest 5.0 Bluetooth compatibility and offers up all the modern conveniences of a chargeable carry case, like other true wireless models we have reviewed. The magnetic case not only keeps them in a safe place when not in use but also stores energy to charge them whilst you are away from a power source. This gives them additional portability and makes them a great travel solution.
They feature a 6mm driver array that serves up decent full-range audio and an integrated microphone for voice calls and commands. They are easy to control via their touch sensor.
They fit securely within the ear and come with 3 sets of silicon ear-gels to provide better comfort. They have an IPX 5 certification meaning they are sweat and weather resistant, which is also important if you are going to take them on the go.
Pros:
+ True wireless option.
+ Bluetooth 5.0.
+ Portable charging carry case.
+ Extremely compact option.
+ Competitive price.
Why We Liked It - They are good example of what is available in terms of true wireless options in this price region.
In Ear Headphones Buyers Guide
What are In-ear headphones?
In-ear headphones are a set of headphones that seat the driver within the ear-canal itself they are often referred to as earbuds, though strictly speaking there are earbud options which sit just over the opening of the ear canal wedged in your inner auricle.
Why choose in-ear headphones?
In-ear models were once considered less comfortable, and more cumbersome as they didn't really stay in place too well but these days designs are more secure and more ergonomic and they are becoming a very popular choice.
They are the more compact choice which makes them a go-to for those on the go. They provide private listening and easier to transport around as they are smaller than pocket-sized. Many models are decked out with an integrated microphone so that when you play music from your mobile you are still able to answer calls without too much hassle.
What To Look For When Buying In Ear Headphones?
Most actual in-ear models come with tips which conform to the ear hole pace in some manner so they need to be manufactured from a squishy flexible material that won't cause discomfort and hurt the users.
Many companies opt for removable tips and provide a range of sizes to ensure they cater to the needs of the many as opposed to the few.
As the most common reason for selecting an in-ear headphone is their portability and a large percent of their demographic tend to be sportier sorts, how they stay within your ear will be a very important factor.
There are a few different concepts for keeping them in place somehow the most typical designs incorporating methods such as fins and hooks.
If you want to take your earbuds on the go you might be tempted to go for a wireless set for the additional freedom of movement they provide without their cords dangling about your body.
If this is the case go for a set with up to date connectivity and consider any measures in place to keep them safe should they accidentally fall.
Some models have innovative solutions such as magnetic tips which snap together to form a necklace when not in use, or collars that sit comfortably on the back of your neck suspending the buds between use etc.
If you are going to use them as an extension of your mobile devices, you will want a microphone and will need to consider noise cancellation properties or small isolation processing, to keep conversations free of background confusion.
Wired options often provide better fidelity to signals and of course eliminate the need to think about battery life another key factor if you decide to go for a wireless pair.
If you want a traditionally wired set bear in mind that the wires are often subject to the most rough-handling and often where the product tends to break. There are however many models we have looked at here today which highlight some clever ways around the problem. Choose a tangle-free cord, one that has been strengthened at all entry and exit points into the electrical circuitry and connections.
The build quality and audio quality really are the most vital requirements to vet once you have set your mind on what style of headphones you are after. Of course this will be somewhat limited on the price region, your budget dictates that you are shopping in.
In-ear models can't really contain a large driver, still larger is often a little better so we suggest around the 9-10 mm mark for better audio production. You want to look for a set with a wide frequency response to get a more dynamic representation in what you are hearing.
Conclusion
Headphone manufacturing is highly competitive and always rapidly developing. In a saturated market, the buyer really does have the upper hand. Products evolving lead to better quality in the budget regions so it really oughtn't to set the average consumer back too heavily to find a great pair of headphones.
Finding the perfect in-ear headphone for you is essentially down to purpose, preference, and price-tag.
Once you have considered your set of parameters, armed with the tips in today's guide honing in on the best headphone set for you should be a doddle.
Expert Tip
If you are specifically after a sports model you might find our 10 best headphones for running in 2020 article of good use to you.
Did you Know
Skullcandy were one of the first companies to make in-ear buds as opposed to the traditional large circular ear-buds of the past, they were also one of the first to integrate mics.
If you've enjoyed this review by Music Critic, please leave a positive rating: