So you're crushing it on the ps4, but there is something missing. The gameplay is quick and responsive, you're rank is increasing, you're in the zone. But you've never really been excited about the sound. Its a bit dull and tinny. You crave the boom of the bass and the realistic feel of a well rounded audio experience.
What you need is the best ps4 headset on the market. Playing through the monitors on your t.v may not always be an option. If you have family, roommates, or timid animals, you may need to keep the sound a little tighter around your ears. The people in your home will thank you, and you can experience the difference that a high-quality ps4 headset can give you.
The best ps4 headset will give you amazing sound, long lasting comfort, durability, a clear microphone, and pre-order a pizza for you. Okay, everything but the pizza.
Having the right audio experience in a game can make all the difference. It allows you to hear everything that is going on around you with absolute clarity and accuracy. It will give you a competitive advantage when you are playing FPS games on your ps4.
If you can hear calls and gunshots coming from all around, you won't have to take your attention off the screen to look at the map. And hey, how satisfying would it be to hear the death cry of an opponent when you fire a rocket in that direction. In any game, whether it is an FPS game, a sports game, and racing game, having the high-quality sound adds to the experience in a way that is fully immersive and satisfying.
Related Review; Gaming Headsets for Xbox One.
We understand that excitement can get a little overwhelming. You may think the right thing to do is to run out and buy the first ps4 headset you find. But slow it down for a minute. We have tried and tested many of the gaming headphones available today. Let's take a look at the 10 best headphones for ps4 in 2023.
At a glance:

Our top 3 picks
Our team's top 3 recommendations
Best Overall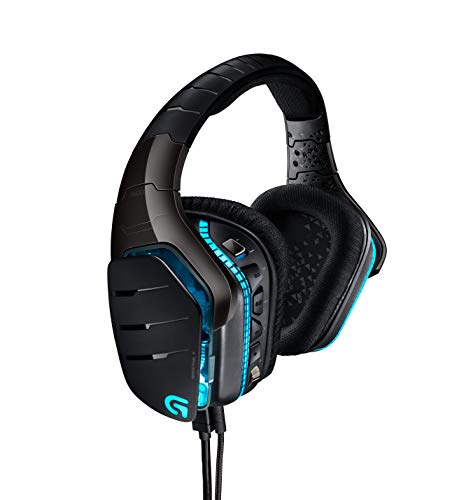 Logitech G633 Artemis Spectrum

Pro G Drivers
Lightweight
Lightsync technology
Customisable
Dolby 7.1
Premium Quality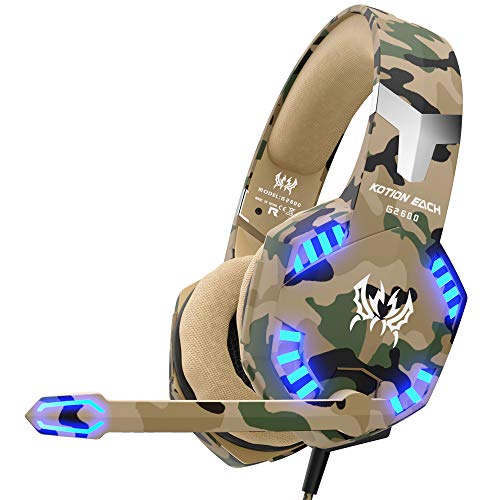 VersionTECH. Stereo Gaming

Pro G Drivers
Lightweight
Lightsync technology
Customisable
Dolby 7.1
Great value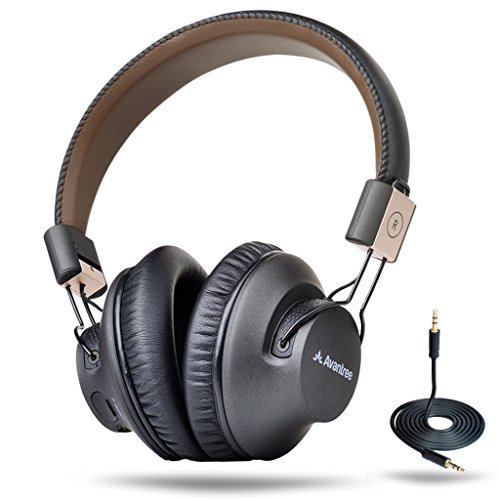 Avantree 40 hr Wireless Bluetooth

Pro G Drivers
Lightweight
Lightsync technology
Customisable
Dolby 7.1
View The Best Headphones For PS4 Below
1. Logitech G633 Artemis Spectrum
Many headphones these days are unable to keep up with the technology of games and movies these days. When you're playing games with amazing surround sound, the headphones need to be able to handle that. The Logitech G633 Artemis Spectrum ps4 headset contains PRO G drivers.
They are made with a thin mesh material as opposed to a thin stamped plastic. This means that the sound can pass through it quickly, as a higher volume, with more bass, without distorting the sound in any way. The surround sound is Dolby 7.1. One of the most advanced versions of surround sound has a 3d soundscape and is one of the most realistic and inclusive forms of audio available today. Lightsync RGB allows you to pick the customized lighting in the headphones.
It is also possible to sync the lights to any other light sync device. You can choose from up to 16 million different colors. The mic is crystal clear, the design is incredibly comfortable, and you can upload customized sound landscapes. These are headphones that truly have it all.
Pros:
+ Pro G Drivers
+ Lightweight
+ Lightsync technology
+ Customisable
+ Dolby 7.1
Why We Liked It - This is one of the best ps4 headsets on the market. It has been designed with all the perks in mind, You get amazing sound quality, comfort, and design in this headset. The sound is truly immersive and gives you one of the best audio experiences you can imagine.
Considering Sound Type - Before picking out your headphones, it's important to consider what type of sound quality you're looking for. For example, some gamers may prefer to have a boosted low-end to really feel the sound design of the game. The best way to determine how your headphones process the audio is to look at the frequency response graph provided by the manufacturer.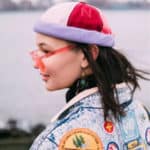 2. VersionTECH. Stereo Gaming
This is one of the most comfortable ps4 headset available. Especially for people who like to play games for hours on end. You will have no problem setting this headset on your ears and enjoying the experience. This is one of the best budget ps4 headsets you can buy as well. Compared to headsets that have a much higher price, the VersionTECH stereo gaming headset will match in quality and comfort.
It does not come with wireless capability, but at least that way you do not have to worry about the battery running out. The headset is compatible with other consoles if you ever need to switch up the gaming console. Then you can go and play with your friends on their systems and not worry about missing out on the audio experience you are used to. The sound comes through dynamic 50mm drivers.
This gives you a very accurate and precise listening experience to really immerse you in the gameplay. The earphones are also noise-canceling and will help you zero in on what is more important. In-line microphone controls let you navigate calls, volume, and skips with convenience and ease.
Pros:
+ Superior comfort
+ In-line mic controls
+ 50mm drivers
+ Highly compatible
+ Noise-isolation
Why We Liked It - Comfort is king with the features on these headphones. You feel like you never need to take them off. The 50mm drivers give an exceptional listening experience and the sound will be accurate and precise. See more budget gaming headphones under 100 bucks here.
3. Avantree 40 hr Wireless Bluetooth
If you're an animated gamer who needs to express their emotions, this could be the headset for you. Bluetooth 4.0 allows you to maintain a strong connection to your console. You won't be tethered to the console by that pesky cable. The Bluetooth connection and battery life will last for up to 40 hours without interruption. Aptx Codec will give you high-quality stereo sound.
They are really easy to pair as they use NFC pairing technology. For the times when the battery does need a little time to itself, you can plug the cable in to listen in a wired mode. Auto switching between calls and music allows you to stay connected to everything that is important. The over-ear pads are really soft and give you the level of comfort you want.
Pros:
+ High fidelity sound
+ 40-hour battery life
+ Bluetooth connection
+ Easily navigate music and calls
+ Comfortable
Why We Liked It - Going wireless is a great feeling. Even if you don't need to twist and shout, not having the cable hanging down between your legs is just a freeing feeling. They also are very comfortable. Wearing these headphones for hours is no problem. The ear cushions are really soft and the headband is lightweight and adjustable.
Consider Comfort - Don't forget that comfort is key when it comes to gaming. If you're putting in hours in front of your gaming station, you certainly don't want your headphones to detract from the experience. It may make sense to opt for open-back headphones as they provide more ventilation, though it's worth noting that this may degrade the sound isolation.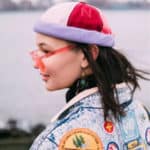 4. SteelSeries Arctis 5 (2019 Edition)
Do you want the best mic in gaming? That's what this ps4 headset gives you. It is widely touted as the clearest, most powerful, and responsive mic in gaming. It will sound like you have actual military technology when you are speaking with people during games play. The arctis sound is award-winning. This is one of the best sounding ps4 headsets you can get. The sound is really detailed and responsive. You will be able to hear the heckler in the crowd screaming at the guys on your team no problem.
DTS 2.0 surround sound puts you in the middle of the action, and the sound where it's intended to be. The ear cushions are comfortable, but they are leather. Leather can sometimes get a little bit sweaty. That may be a worthy sacrifice when it comes to having the best mic in gaming. This ps4 headset comes with a carrying case for any time you need to take the headphones on the go.
Pros:
+ 2.0 Surround Sound
+ Crystal clear mic
+ Detailed sound
+ RGB Illuminated earcups
+ Soft ear pads
Why We Liked It - The microphone stands out on this headset. It is hard to find a mic that will match the clarity of the Actis Steel Series. If you're in a game with high communication. this will likely be the best headset for you.
5. OneOdio Bluetooth Over-Ear Headphones
This is another wireless ps4 headset. The quality is comparable to the Avantree Wireless headset a well. The audio on the mic makes it seem like you are talking to someone in the same room as you. The CVC 6.0 unidirectional mic keeps the sound coming from right in front of your mouth. Noise-reduction technology makes sure only the sound that you want to come out actually does.
The Bluetooth connection is version 4.1 and is very stable and reliable. You can listen in wired mode if you want/need to, or you get 30 hours of playback time with the wireless connectivity. Neodymium magnets and 50mm drivers offer a well rounded and accurate sound from the earphones. The memory protein ear cups are designed for maximum comfort and long-lasting wear. When you need to pack them up, the headphones are foldable and fit nicely in the carrying case.
Pros:
+ Clear Mic
+ 30-hour battery life
+ Hi-fi Sound
+ Comfortable
+ Lightweight
Why We Liked It - This is a great all around ps4 headset. The comfort, microphone, sound, price, and connectivity are exactly what you need. You can listen with joy for hours on end without needing to take a break.
6. HyperX Cloud II Gaming Headset
Fantastic audio will blast through this gaming headset. A powerful and impressive surround sound capability is offered with the 7.1 virtual surround sound. The frame is super durable and lightweight. They have made it out of aluminum to cut down on any discomfort you may experience on your head or neck. 53mm drivers exude a massive sound that is both big and precise.
You'll hear every frequency imaginable with these headphones. The inline sound card will give your microphone noise-canceling technology. No more picking up of sounds that are not necessary to the gaming community. they are optimized for the best comfort possible and are great for pro-gamers as well as amateurs.
Pros:
+ Superior comfort
+ 7.1 virtual surround sound
+ Durable, lightweight frame
+ 53mm drivers
+ Noise-canceling mic
Why We Liked It - All the bases are covered. Good sound, comfort, high-quality mic, durability. You won't be lacking for anything with this ps4 headset. You will love the loud and responsive audio that comes through the speakers. It will have you really immersed and alive during your gameplay.
Sennheiser is known for its amazing audio quality from the music world. They have designed this ps4 headset to be one of the higher end headsets you can buy. The Game One headset is known well and loved by pro gamers around that world. The German-engineered headset offers amazing sound, great comfort, and a clear mic. The headset is very lightweight and allows airflow to come through the headphones for maximum comfort.
You will feel the beats, the music and the rush of the game instead of being uncomfortable. The high-quality mic gives you crystal clear communication. The controls can be found right on the outside of the right ear cup to improve your reaction time. No fumbling around with the controls on the cable during a high-pressure game situation.
Pros:
+ Pro Gaming Technology
+ German-engineered
+ Lightweight
+ Amazing sound
+ Clear mic
Why We Liked It - This is one of the headsets that has been designed to be set apart from the crowd. The detail and technology on this headset is remarkable. It can be worn for any amount of time and offers some of the most professional sounding audio in a gaming headset you can find.
This is a really lightweight headset. Some of the biggest problems with gamers are back pain and poor posture. A lightweight gaming headset lets you play for hours without those discomforts. 90-degree rotating ear cups allow you to listen to singular ear cups at a time. This is important if you need to keep your ear open for that special deliver you're waiting for. Audio is precise and pleasing when it comes out of the 50 mm drivers.
The adjustable steel slider and memory foam ear cups make this one of the more comfortable gaming headsets on our list. You can mute the clear microphone by simply swiveling it out of the way. You don't need to press any buttons or mess around with controls.
Pros:
+ Rotating ear cups
+ Lightweight
+ Comfortable
+ High-quality sound
+ Swivel to mute mic
Why We Liked It - No matter what type of game you're playing, this headset fits the bill. You can also listen to music, podcasts, and watch movies with the same level of sound quality. The comfort level is right up there where it needs to be as well.
OKINUMA really puts their headphones through the wringer and tests to make sure they are of the best quality. These headphones have been tested by over 3 million people. One of the biggest drivers in the audio world. They blast the 7.1 surround sound through 60 mm drivers and neodymium magnets. This is one of the most widely compatible headsets available as well.
They are great for the PS4, Xbox, Gamecube, Super Nintendo, PC Gaming and more. the headset is designed to last for a long time with its superior strength and durability. USB mute and button control are what gives you the ability to control what's happening on the inside. Everything is softly padded, adjustable and ergonomically designed for the highest level of comfort.
Pros:
+ Lightweight
+ Durable
+ USB Mute control
+ 60mm Drivers
+ 7.1 surround sound
Why We Liked It - It's just obvious that this headset has been tested by millions of people. They have mastered the art of making a set of headphones that is extremely comfortable and provides great sound in the process.
10. Avantree ANC032 Active Noise Cancelling
Active noise-cancellation will help you focus on what matters. When you can hear everything that is going on around you, it can be a little tough to ignore those distractions. Active noise-cancellation means that the earphones work to absorb outside sound, expell it, and keep the proper sound in where it needs to be. Highly precise 40mm drivers send the sound straight to your soul.
The CSR chipset gives you a well balanced yet powerful audio experience. They are super lightweight and as comfortable as any pair of headphones you will find for gaming. The low-latency Bluetooth transmitter will keep the audio on high alert and offer it up in the accurate way you need it to. You will not experience any lag, and the sound will come out exactly as it was intended to, leaving you in an advantageous position.
Pros:
+ Active noise-cancellation
+ Highly comfortable
+ Low Latency response
+ Precise audio
Why We Liked It -The noise-cancellation technology is what sets this ps4 headset apart. Sometimes you forget that there is a world going on around you when this headset immerses you in the virtual one you are focused on.
Other Features - Also take note of other key features that may add to your experience. For example, headphones with a built-in microphone are perfect for gamers who need real-time communication with other players. Other factors to consider include bluetooth connectivity, and cord length.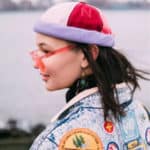 Headphones For PS4 Buyers Guide
What to look for in a ps4 Headset
Getting the right headset can make the biggest difference in your gaming experience. It sits at the core of what really pulls you into a game. When the audio isnt right, the game isn't right. But how do you find the right one for you? Here are some of the buying factors you should pay some attention to.
Sound
The sound technology being produced these days is amazing. they are finding ways to make things sound exactly as they should in real life so that you don't have to sacrifice experience in any way. Newer technologies of surround sound will give you the ability to hear everything that goes on around you. It will be much better for FPS games to have a good quality surround sound on your headset.
If you are missing out on the sounds being placed where they need to be, you may end up getting snuck up on without noticing it. You also want to have a low-latency response. If the audio lags and doesn't keep up with the game going on around you, it can be frustrating. An accurate and precise response will bring you right into the action and make you forget about all your problems.
Durability
Just in case you get a little emotional during gameplay, you may want to get something with a little more strength. HEadphones can be dropped, stepped on, thrown, melted, etc. You want to make sure that your headphones are made of a material that won't crumble in the face of adversity. Steel or aluminum is strong but lightweight materials that won't break down too quickly. The type of material on the ear cups and headband can make a difference as well. Leather is a little less resistant to moisture and can crack over time, causing them to become more uncomfortable. Best to go with ear cups with airweave technology or memory foam. Then you don't need to worry about sweat ruining your headset.
Comfort
You'll want to avoid the back and neck problems that can come with heavier or bulkier headsets. You're playing games to escape your problems, not create more. Finding a lightweight headset will make all the difference in the comfort level of your headset. Aluminum is lighter than steel and you'll barely feel it on your head. The earcups should be soft and made of a moisture resistant material so you don't sweat too much. Then you'll be able to wear them for hours on end without taking them off.
Compatibility
One of the most annoying things that could happen to you is to have your headphones show up and they are not compatible with your console. Not all headphones are compatible with all others. If you're using a PS4, Xbox, PC, Apple, or Android, you may need to check to make sure that your new headset will work with the console that you are using. Double checking this will help you stay away from being disappointed when your headphones show up and they don't work.
Conclusion
Gaming headphones are a huge plus these days. The audio quality that older games came with was abysmal and subpar. But now you can experience the game the way that it is intended to. With planes roaring by, the explosion of a grenade, gunshots, and screams, and the crowd going wild after a sick play, you want to hear it all. Make sure you are getting the best bang for your buck and enjoy the abundance of modern gaming audio.
If you've enjoyed this review by Music Critic, please leave a positive rating:
[vc_separator