Headphones are a must have when you're playing games on the PC. You may have really great monitors to listen to the audio on your favorite game already. But, headphones have some major advantages. Headphones allow you to listen to the audio in an extremely front and center kind of way. They keep the audio private, so anyone else in your house doesn't have to listen to bullets flying and dragons swooping by.
PC headphones for gaming have been made with usability in mind. They are generally made with very comfortable, lightweight material. A good pair of PC headphones will be able to be worn for hours without complaint. They will sound fantastic, cancel out some outside distractions, and be able to handle a light toss across the room after an unwanted defeat.
In the world of PC headphones, there can be a lot to choose from though. It can be a little tough to figure out what will be the best ones for you. We have tried and tested out some of the best ones on the market and put together a list of the 10 best PC headphones in 2023.
At a glance:

Our top 3 picks
Our team's top 3 recommendations
Best Overall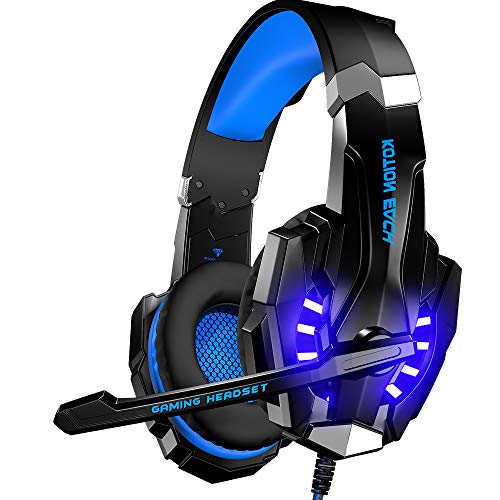 BENGOO G9000

Budget friendly
Comfortable
Sensitive, noise-cancelling mic
LED lights
Good sound
Premium Quality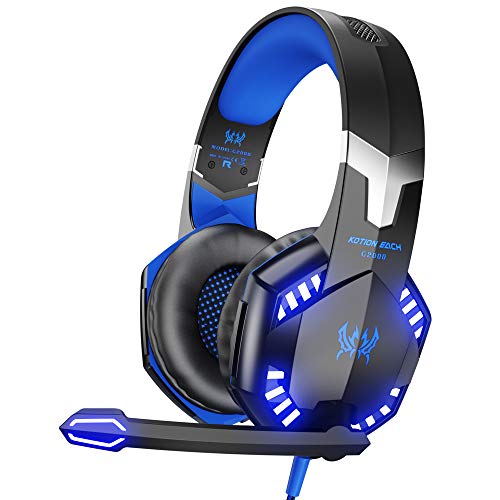 VersionTECH

Budget friendly
Comfortable
Sensitive, noise-cancelling mic
LED lights
Good sound
Great value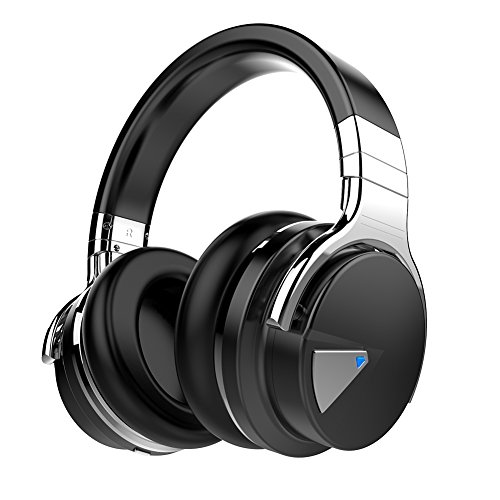 COWIN E7 Active

Budget friendly
Comfortable
Sensitive, noise-cancelling mic
LED lights
Good sound
View The Best PC Headphones Below
These are gaming headphones that will offer you a great option without burning a hole in your pocket. The BENGOO G9000 is a highly compatible PC headset that will work on pretty much any and every gaming console.
The speaker unit is placed with acoustic precision in mind. Inside the cans, a 40mm driver with neodymium magnets offers up sound with strong bass and clear mids and highs. Ambient noise-isolation keeps the sound you want in, and the sound you don't want out. The microphone is omnidirectional and can pick up sounds from all around. It is a very clear mic and isolates the sounds that are not necessary to clear communication.
The earphones are really comfortable. They are made with memory protein pads and an adjustable headband. LED lights on the cans are meant to accent the intensity of whatever game you are playing. Easy to control the volume with the touch controls on the cable. Navigating music, calls, and other settings are really easy.
Pros:
+ Budget friendly
+ Comfortable
+ Sensitive, noise-cancelling mic
+ LED lights
+ Good sound
Why We Liked It - The sound quality is really good for the money you pay for them. They are also really comfortable and sit nicely on the top of your head. Also, the microphone is clear and easy to understand.
Compatibility - Gaming is such a huge industry now, and it's as much for adults as it is for kids. one of the biggest dividing trends in gaming is whether you play on a console or a PC. Some headphones are more compatible with specific systems, and a set that is the best for consoles might not be fully compatible with your PC, so always check.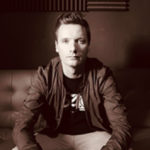 The game is all about the mood you want to get into. Having the right headphones can add to this sensation. These PC headphones by VersionTech are another good option for a budget-friendly gamer. They are really comfortable with memory foam pads and an adjustable headband. The 3d sound allows you to really immerse yourself in the game you are playing.
Hear planes swoop down and bullets flying all around you. The sound is blasted through 50mm neodymium drivers and magnets. They offer precise and resounding sound quality. As the pads sit comfortably on your ears, they also help to block out ambient noise. You're able to focus more on what matters. The headphone microphone rotates out of the way and has a radius of 120 degrees.
You can have it where you need it to be when you're playing, and swivel it into resting position when you don't need to use your communications. Quick audio adjustments are easy with the in-line button controls on the headset.
Pros:
+ Budget friendly
+ Comfortable
+ Durable
+ 3d Sound
+ Swivel mic
Why We Liked It - Despite the fact that they are bulky and are really budget-friendly, these headphones are really comfortable. The sound is exactly what you need and want in a PC headset. It is loud, bassy, and clear so you can truly experience what is happening in the game.
Equipped with active noise-canceling technology, this could be considered one of the best gaming headsets. Active noise-cancellation works to capture the sound from the outside and not allow it into the headphones. This is really amazing when you're playing a game and you are truly focused on what you want to be.
No more outside distractions. Great for planes, trains, and automobiles if you want to get in some mobile gaming. The sound is really deep and strong, giving you the 3d experience that every gamer loves. The sound comes through 40mm aperture drivers to give you the crispness you want. The headphones are easy to pair with their NFC features, and the microphone is high-quality and built right into the headset.
Bluetooth connectivity allows you to free yourself from wires. The Bluetooth battery should give you about 30 hours of playback time. The earpads are made of protein foam, and the earcups swivel 90 degrees which allow them to be very maneuverable on your head.
Pros:
+ Built-in Mic
+ Comfortable
+ Bluetooth
+ Good battery life
+ Active noise-cancellation
Why We Liked It - This is a great gaming headset that is starting to get into higher levels of quality. The sound is precise and impeccable, they are lightweight and comfortable, and the mic is built in and out of the way. They are quite minimalist in look and have an attractive design.
Comfort - We say this about headphones in every situation, but it's definitely a big problem in gaming. The reason it's so important is that it's so easy to lose track of time when gaming. A 10-minute session can turn into 5-6 hours, and if you don't have comfortable headphones, you'll have very sore ears at the end of it. Comfort is as important as sound.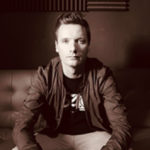 Great sound comes out of 50mm drivers on both side of this great set of gaming headphones. The sound is crisp, clear and distortion free. Your communication will come through properly as well. The mic is super clear, operating on a boom, and is also fitted with noise-canceling technology.
You will only portray exactly what you need to on the communications side. The earcups have a really ergonomic fit to them. They seal around the outside of the user's ears to act as a type of noise-cancellation. The suspended headband adds an extra level of comfort and conforms to the head of the user.
With the touch of a button on the outside of the earcups, you can control the volume, calls, and music without interruptions. All with a 1.6-meter cable straight from you to the PC. These headphones also come with fantastic compatibility across most consoles.
Pros:
+ Ergonomically designed
+ Comfortable
+ Crisp sound
+ One-touch button control
+ Good quality mic
Why We Liked It - They have superior comfort over many other types of PC headphones. The way the headband is suspended over the top of the head and don't cause any discomfort when playing for long periods of time.
You will have all the perks of Dolby 7.1 surround sound with these headphones. The sound is so clear, heavy, and engaging, you feel like you are right inside the game yourself. The amazing sound from Logitech comes out of extremely comfortable earcup. The ear pads are not made of leather so you do not need to worry about excess sweat. The headband is lightweight and comfortable with rotating earcups for a more custom fit.
The noise-canceling boom mic swivels out of the way when you don't need it. The communication with the microphone s really great. Volume and mute controls are placed conveniently on the cable for easy navigation. The headphones are also really compatible. You can use them on pretty much any PC console and system. Make sure to check that they will work with yours before purchase.
Pros:
+ Comfortable
+ Good sound
+ Swivel mic
+ Lightweight
Why We Liked It - These headphones are really comfortable, the mic sounds great, and the surround sound is something to be experienced. It puts these headphones a cut above the competition when you can be that immersed in your gaming experience.
For another great PC gaming headset, you can go with the HyperX Cloud ll. They have a great look to them, sound awesome, are comfortable, and have a great mic. It is equipped with a USB sound card which offers virtual surround sound. 53mm drivers and neodymium magnets give you crystal clear broadcasting on the inside of your cups.
Ambient noise attenuation is built into the cans to help you hear only what is going on inside the game. The microphone also has noise-cancellation technology to keep everything clear and concise. You will get a little more detail n the sound than you would with other headsets.
Voice and sound effects are amplified to help you have a competitive advantage over the other players as you can hear everything going on clearly. The 7.1 surround sound through a USB card also pays attention to the details of depth for you to have a real feel for what is happening in the game.
Pros:
+ USB 7.1 surround sound
+ 53mm drivers
+ Neodymium magnets
+ Comfortable
+ Ambient noise attenuation
Why We Liked It - The sound is about as real as you will find anywhere else. You can hear everything with closeness and absolute clarity. There is no guessing what's going on with these headphones. They are also comfortable and have a great mic that works well and gets your message across clearly.
This is one of the great PC gaming headsets for a budget. They have a minimalist look to them but are still very stylish. The headset has a multi-directional microphone that picks up your voice clearly and blocks out the unwanted sound from the background. You re able to plug into the 3.5mm jack or the USB port to connect the headset up. The sound card comes with noise reduction built in for a better listening experience, and you can control the settings using a touch of a button on the outside of the cans.
The headband is really lightweight and holds onto super soft memory protein earpads. Extended wear will not be a problem. Sound leakage is cut down on using the earpads to give the listener a really immersive experience. Along with great sound and comfort, they are widely compatible and should work well with your PC gaming console.
Pros:
+ Lightweight
+ Minimalist
+ Easy to navigate
+ Budget friendly
+ Good sound
Why We Liked It - This is a great PC gaming headset for a budget. They have decent sound, a reliable mic, and comfort for any user The minimalist design adds to their appeal and stylish look.
Compared to the #7 pick on our list, the Sennheiser Game One headphones have a bulky and attractive look to them. They will make you feel more like you're on a real military communications line. They have an open back design to keep the head cool while the headphones are in action. Sennheisers model specific sound transducer technology creates a stunningly clear and effective listening experience.
The design is modern and comfortable. The earpads are outfitted with a velvet covering which conforms to the user's ears for maximum comfort. The communication will always be clear with the pro-quality noise-canceling microphone. Your volume and navigation control is also conveniently located on the outside of the right earcup.
Pros:
+ One-touch volume control
+ Comfortable
+ Velvet ear cushions
+ Open back design
+ Great Sound
Why We Liked It - This is a really high-quality gaming headset. Pro-level audio with an amazing sounding mic and excellent comfort. They are not as budget-friendly but are well worth the extra money for this headset that gives you an awesome experience.
The HyperX specific sound capabilities are very distinct and precise with the dual chamber drivers. The comfort level is at an award-winning level. You will be able to wear the headphones for days without needing to take them off. The headband is expandable and lightweight to add to the level of comfort.
The braided cable helps cut down on tangles and is detachable if you ever need to take it out. The microphone is also detachable and comes with noise-cancellation abilities. They are one of the most versatile pairs of gaming headphones and will give you the sound and comfort that you are after.
Pros:
+ Comfortable
+ Great sound
+ Lightweight
+ Detachable mic and cable
+ Braided cable
Why We Liked It - The comfort level is at an all-time high with these headphones. They are one of the most comfortable and lightweight headsets you will ever wear. Since they also have a great sound and convenient usability, they will be great for any gamers.
This is a good mid-range headset with a nice design and excellent features. This headset is not compatible with Xbox One or PlayStation (see these headphones for PS4 gaming). It is however compatible with pretty much every other type of gaming console. Good news if you are a PC player. The sound is coming out of an advanced driver that offers 7.1 surround sound on a virtual sound card.
You get the level of bass you want with absolute clarity on the high ends as well. There is a minimum set up with these headphones. They are designed to be able to be plugged in and immediately used as soon as they come out of the box. The ear cushions are really comfortable and the well padded, adjustable headband offers super comfortable wear. The microphone, as it should be, has noise-canceling technology and is really high quality. Communication is clear without distortion.
Pros:
+ Noise-canceling mic
+ Comfortable
+ Lightweight
+ Great sound
+ 7.1 Surround sound
Why We Liked It - For a mid-range pair of headphones, you can count on these ones to be exactly what you want in a good gaming headset. They are comfortable, offer good sound and have a clear mic system on them.
Wireless battery power - Lots of gamers choose to go for wireless headphones instead of wired ones. It's not so much about the distance from your PC; it's more about having the freedom to move and react to the game without pulling a cable out or knocking something over. If you go wireless, make sure the battery life works for you and make sure they have a good battery life indicator, so you aren't caught out.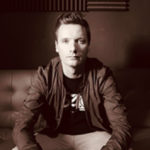 PC Headphones Buyers Guide
What to look for in PC gaming Headphones
When you're looking for PC headphones, you may not know exactly what the best set to get is. There are many features that come in PC gaming headphones and you want to make sure that your bases are being covered. Depending on the games you are playing, what works for one may not work as well for another and vise versa.
You want to make sure that you are getting the sound that is right for you, the comfort that you want, and the durability that will help the headphones last for a long time.
Here is a short breakdown of some of the factors you should be paying attention to when you are buying your PD headset.
Sound
The sound is one of the most important factors in any buyers decision. You should be striving to pick up the best sound you can get for the money you spend. Many headsets are outfitted with advanced 7.1 surround sound. If you're looking for a truly immersive experience, then surround sound should be one of the things you look for. It allows you to hear things all over the game the way you were intended to.
You can hear bullets fly by, calls from around the map, and planes flying around and know exactly where everything is coming from. This will give you a competitive advantage which is important considering that e-sports have taken off and some people are making big money these days.
Comfort
Most gamers like to play for a long time. How else would you increase your rank, build your skills and take over the world? The comfort of your headphones will largely determine your ability to wear them for an extended period of time. If they are heavy, lightly added, and have uncomfortable material, they will be annoying to wear and could even tire you out in the long run.
In order to really get the most out of your headphones, you want to get memory foam cushions, a lightweight headband which is adjustable, and open back design. Then, you will have no complaints and you will be able to focus solely on the task at hand instead of being distracted by uncomfortable headphones.
Durability
Sometimes you just need to throw something right? Well not really, but the headphones that will be perfect for you, will need to be durable enough to handle the hard-hitting gaming world. You don't want to have to interrupt gameplay to buy another headset because your current one couldn't take the heat.
Durable headphones will be made of malleable material and strong inner components, put together well so they don't break down. You want your headphones to last, and buying cheaper can sometimes result in a pair of headphones that will not last no matter what you do to them.
Mic
Some games need to have really great communication. Some players like to have the best communication as well. if you're the type of player who is a strategist and wants to be in constant communication with allies, then a good mic will make the difference. You won't have time to repeat yourself in the middle of the action so everything needs to be done clearly.
Noise-cancellation will allow you to keep the unwanted sounds where they belong, and your voice as the main event. You will thank yourself later for paying attention to the mic quality and ensuring that you get the best one you can for the money spent.
Warranty
Protect your investment with a good warranty that can take care of any unwanted issues easily and quickly. A warranty will give you peace of mind when you are buying, because, when electronics show up, there is always a chance that they will not work as well as they are supposed to. Whether it's because of a manufacturing defect, or just inept parts, you want to be able to repair or replace any shoddy components quickly and easily instead of having to buy another headset as soon as something goes wrong.
Conclusion
With the top ten picks of PC gaming headsets here, we think you'll be able to find the headset that is right for you. Pay attention to all the features and really imagine yourself playing the game and ask yourself what you will need to focus on. Sound, comfort, and durability are among the most important points. When you decided to pick up your next gaming headset, we hope you're 100% satisfied with the purchase you make. It makes all the difference.
If you've enjoyed this review by Music Critic, please leave a positive rating:
[vc_separator