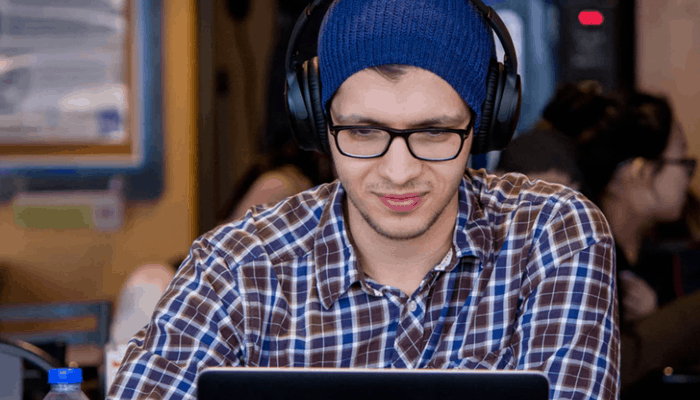 We have previously posted plenty of articles showcasing the many wireless headphone models on the market, and today we are providing the pick of the litter as we judge the 10 best wire-free headphones in 2020.
We have said it before but we'll say it again 'best' is very subjective as your individual requirements as a buyer weigh in heavily on how you perceive an item.
We could review a thousand plausible overhead options with pristine audio but they will be essentially useless solutions if you are after an in-ear model or have a budget which dictates the quality you can afford.
With this in mind, todays selections represent a wide range of options currently available to purchase which all have a selling point that renders them best within a certain set of stipulations.
We have reviewed them as such and hope that their info in conjunction with our perfunctory buyers guide will be of vital support as you try to navigate your way through the over-saturated audio electronics market.
At a glance: Our top 3 picks
Your shortcut to our team's top 3 recommendations
View The Best Wire Free Headphones Below
1. Bose QuietComfort 35 (Series II)
The first option we have chosen is a fantastic reiteration of what we think were already a fairly unmatched wire-free set. They have been redesigned and have a few new bonus features to shout about.
They are closed back over headset with world-class cancellation processing on-board. The noise-canceling is ensured by a triple-level guaranteed system, put in place by the cup choices, signal processes, and noise rejection microphone, covering all bases. This segregates the listener from the real world, and makes them highly immersive.
We first encountered the QuietComfort series when we tested a range of budget gaming headset options back in the fall, and whilst this set was not originally intended as a wireless gaming headset, they have gained a high degree of popularity among the ranks. This is because they not only provide audio clear of background interference but they are a zero latency option ideal for lag-free conversations in real-time, making them a viable TeamSpeak option.
They are very well built from premium grade components and have luxurious, skin-friendly ear-cups to cater to longer sessions.
Their wireless is up-to-date, they can stream from the majority of Android devices, and can be used with Alexa and other voice commanded assistants.
They have an impressive battery life of around 20 hours of use, which almost doubles when plugged in directly.
Pros:
+ 0 latency.
+ First-rate noise canceling DSP.
+ Very comfy to wear for long periods.
+ Premium parts.
Why We Liked It - The audio is exceptional, they are fully-immersive and built to last. They pack in some fantastic mod-cons and their noise canceling properties are second to none.
Our second selection of the day is an innovative fold-away set from Mpow, they feature stainless steel sliders which seem very strong, the mechanics of the folding is effortless and well-designed. This gives them an edge over their competitors as they are overall far more compact. The ear-cups are closed-back and of an on-ear style rather than your typical over-ear.
They are adequately cushioned for comfort, utilizing a memory foam beneath a memory-protein leather skin. The engineered fabric is breathable and friendlier to skin and help prevent your ears from getting too hot, or sweating.
The same foam cushioning is used on the underside of the headband itself making them highly suitable for long periods of listening.
They feature easy-reach controls located on the cup itself and can be plugged in directly to your devices with their removable cable, or be paired easily via the built-in Bluetooth over a clean transmission which even works free of interference at a distance of 30 feet.
We have looked at other Mpow headphones series but these pair are optimized for bass enhancement comparatively speaking. They feature a 40mm combination driver which employs state-of-the-art neodymium magnets and a modern CSR chip. They deliver full-range audio with exceptionally rich bass and fantastic dynamic nuances. They capably provide around 20 hours of listening when fully charged.
Pros:
+ Folding design.
+ Closed back.
+ Skin-friendly.
+ Enhanced bass performance drivers.
Why We Liked It - They are an innovative Bluetooth set, their closed back nature makes them suitably immersive even without noise cancellation, this also relieves the batteries and allows them to provide double the hours of listening than their noise canceling focused competitors.
3. iJoy Matte Finish Premium Rechargeable
Why We Liked It
- TThey provide some fab assets, and whilst the cushioning is a little lackluster, they are very competitively priced offering up some impressive value for money.
Now we are heading back to Bose for a second helping of their comfortably cushioned overhead wire-free options. Their SoundLink set, like the QuietComfort listing are also a second-gen model that benefit from a few upgrades and tweaks to their initial originators.
They are another pair which outperform the majority of their class, they serve up sonic honesty, true to the audio input. They feature the latest Bluetooth connectivity which can securely connect to 2 simultaneous, transmitting devices within a 30 foot range and work for a generous15 hours straight between charges.
This makes them another surprising travel headphone option ideal for those who prefer pristine audio, and high-end creature comforts.
They are cushioned with premium, impact-resistant material and are far lighter than their first iteration, ensuring that portability and comfort are key.
They have superior drivers than their competitors, which have advanced crossover processing, Triport technology, and Active Equalization which auto-adjusts according to the electrical signal as it goes to deliver the best sound possible.
They have easy-to-navigate, built-in controls, but can be adjusted remotely but the majority of Android devices. They are donned with one of the most advanced headset mics we have encountered which even provides an enhanced side-tone that keeps your voice clear and active cancellation wave processing to rid received voices of interfering background sound. They are reasonably priced and come with a sleek carry case.
Pros:
+ High-end audio.
+ Upgraded model.
+ Sheer comfort.
+ Advanced mic.
+ Active automatic EQ.
Why We Liked It - They are another exemplary model from the experts at Bose Sound, they serve up superior comfort and audio and are a more affordable option than the impeccable quiet comfort set we have began todays reviews with.
Another comfy headband set with decent audio capabilities is the E7 Pro model from COWIN, despite being relatively new to the game their headphones sets seem very well designed.
This pair is a new regeneration and have been upgraded to provide the latest Bluetooth, additional comfort, and are made with stronger but lighter weighted materials. They are a far more accessible option, priced comfortably below the100 dollar mark.
The dynamic combination drivers work as a team, and the processing delegates the signal loads very efficiently. The audio has a good depth to it, the bass is ever-present in the mix, and the trebles are crisp.
They feature professional level active noise cancellation and are closed back, so audio is very enveloping and the hands-free voice call function is pretty pristine which is no surprise as the integrated microphone has seen a complete overhaul as well.
They come in a range of bright, trendy colors to choose from and the battery is high-grade providing a whopping 30 hours after a full recharge.
Pros:
+ Pro noise cancellation.
+ New and improved mic.
+ Affordable option.
+ Comfy fit.
+ 30 hours battery life.
Why We Liked It - They provide a great affordable alternative to some of the premium models we have looked at today.
We have previously praised this set from Avantree before as an awesome overhead option, which once again provide a versatile wired versus wire-free functionality.
They feature 40mm dynamic bass drivers which are crafted with premium pulp composite cones which is why they are priced nominally higher than a few pairs.
They feature a traditional closed back design which is more immersive. The headband is fully adjustable for a more comfortable fit, the cups are sufficiently cushioned and the super-long life battery can provide a staggering 40 hours. These three factors combined, allow them to be worn for much longer periods, although we wouldn't suggest you work on a 40-hour playlist!
They provide a secure Bluetooth line and have an integrated microphone to use when Bluetooth is activated. It is a current version and pairs with relative ease and can actually be synced to 2 devices at once for additional convenience.
They provide dense, well-defined audio with great bass presence and good vocal clarity.
Pros:
+ Closed back immersive set.
+ Whopping 40 hour battery between charges.
+ Current Bluetooth.
+ Comfortable to wear.
Why We Liked It - They are very lightweight, manufactured to a high standard and the battery life is astounding.
7. Master & Dynamic MW07 True
Next up, we have an unbelievable in-ear wire-free headphone option, which are truly something else.
They are a pair of independent true wireless earbuds which not only have a premium look, but a premium sound to go with it. Unfortunately, this does mean they have price-tag to reflect it but their benefits really speak for themselves. Alternatively, there are some other true wireless sets available at lower prices.
They feature powerful internal components built to last. They are a very sophisticated set bestowed with high-performance beryllium driven array, which delivers perfectly balanced audio with studio quality (32 ohm impedance) dynamics - something which is practically unheard of in an earbud model.
They are decked out with some of the most advanced technical electrical engineering money can buy and have been manufactured practically to perfection.
They come with 5 uniquely different ear-tips and two pairs of silicone Fit Wings for a to provide a range of fits, each secure and skin-friendly.
The compact external parts are soundly built with strong acetate bodies, the Bluetooth is the newest version and the advanced technology means they provide one of the clearest transmissions possible.
They are smart and intuitively controlled they feature optical sensors which detect their position within the ear enabling them to play and pause tracks when they placement changes. They come in 3 colors with a stainless steel case, which doubles as a charger storing enough power for 3 charges on the go.
Pros:
+ Unbeatable quality.
+ Best audio in an earbud.
+ Intuitive controls.
+ Portable charger/carry-case.
Why We Liked It - They are elegantly beautiful and functionally practical. Their construction is on another level entirely, the beryllium drivers are utilized in top-quality arrays.
Back over to another Mpow model which has made our list as one of the best waterproof sets on the market. They are a recently upgraded model which feature improved over ear hooks which are adjustable for better comfort.
They now fit much more snugly and the re-positioning also ensure the speakers are in optimal position within your ear canal.
They are an ideal sports option not only because of their IPX-7 certification that renders them very waterproof (and therefore sweat-proof too) but because they have hardened non-slip earbud tips which stay in place. The tips themselves are formed from memory foam, making them comfortable as they expand to the individuals' ears.
Comfort aside, they provide some serious sound, which is high-definition and full-range. The bass is better than on the previous version as the array design has received some attention during the revamp, it draws on some pretty extensive research and development from their higher-end sets and enables them to deliver more of a punch than was previously possible.
Pros:
+ Competitive price.
+ High definition sound.
+ Impressive bass.
+ IPX-7 Waterproof.
Why We Liked It - They have been really well-designed this time around and they provide a great audio solution. Despite all of their recent refinements they still manage to undercut a lot of their fiercer competitors.
9. Wire-free Earbuds Bluetooth 5.0
If you liked the independent nature of the Master and Dynamic set, but simply can't stretch to a budget anywhere near asking price then this Kaneye pair might be the set for you.
They are ergonomically designed for a comfortable fit and feature Bluetooth 5.0 making them decidedly capable at streaming audio from just about any device. Their connection is reliable and consistent and works from long distances.
They charge on the go like the premium set we perused and their portable carry case docking station can also store 3 charges worth of energy.
They feature industry-standard drivers which provide well-balanced full range audio. Each earbud is donned with a responsive touchpad and between the left and right they manage a range of functions utilizing a tap, double tap, and press and hold combinations for convenient user control.
They are around a sixth of the price of the high end set and trump them in the weatherproofing department they hold a high-level IPX certification.
Pros:
+ Bluetooth 5.0.
+ Affordable option.
+ Charge on the go.
Why We Liked It - They are a more realistic option for the average shopper, the audio quality is on-par with similarly priced headphones and whilst it doesn't compare to the premium version by Master and Dynamic they have a fair few features which do them great justice.
We are leaving you with a final ear-bud option which marginally manages to undercut the pair above providing great value for money.
The design concept doesn't really differ too heavily from the Kaneye set, they are 2 independent earbuds which store within a case that doubles as a docking station for a quick recharge as you travel.
They also feature adequately driven speakers which are 8mm and have enhanced circuitry to give them bass boosting capabilities. They are designed to fit well within the ear and cope with the motion of a busy modern lifestyle. They are constructed from a silicone gel which has a degree of flexibility and it's ergonomically angled within the ear canal in an optimal position.
They too are equipped with Bluetooth 5.0 rendering them highly stable and compatible with just about everything in modern production.
They pair in 2 facile steps have an adequate battery life with stored potential in their cases like their competitor and they are IPX-8 waterproofed making them highly resistant.
Pros:
+ Bluetooth 5.0.
+ Bass boost.
+ Budget independent earbuds.
Why We Liked It - They are the best of the budget, solitary earbud options we have gotten a good look at. They are very watertight and whilst the bass boost feature is boasted about and in-arguably gives the low-end better impact we just want to mention we were impressed with the clarity of the trebles too.
Wire-Free Headphones Buyers Guide
Today's buyer's guide is going to be a short and to the point rundown of what to prioritize as vital in each different type of headphone, which will hopefully cover a range of uses and clarify characteristics to lean towards for the individual.
What To Look For When Buying Wire-free Headphones?
First things first, if you after a wire-free set of headphones always opt for a recent version of Bluetooth as the compatibility will be far greater, and the transmission will ultimately be more stable.
If you don't need them to be wireless all the time, then you may want to consider the convenience (and extended battery life between charges) of a set with an optional auxiliary connection.
To go over ear/on-ear or in-ear is purely subjective and in essence down to comfort. Most people deem over the head to be more comfortable, but in-ear models are more compact and less impeding.
Many companies provide a range of tips with their in-ear models to give users a range of fits because one size doesn't fit all. In the past, the lack of choice may have been the reason in-ear models earned a reputation for being less comfy in the first place.
Over-ear options are typically larger, which means that they can feature larger driver arrays and provide better overall performance.
Your intended use is ultimately going to govern your decision If you like to listen whilst you travel consider the portability a priority. Look for something lightweight and compact and perhaps consider a fold-away set or a set with a free storage solution. If you travel on foot, you might want to think about a waterproof pair, likewise if you are athletically inclined.
Additionally, we recommend an in-ear set as the best solution for sports as they are far less cumbersome, though a set with over ear-hooks can provide additional security if you have a more rigorous routine.
If you will be largely looking to wear them in and around the home and for long periods you should opt for comfort above all else. An over headset usually provides more cushioning and is ultimately better for private listening, gaming, and other sedentary activities.
Conclusion
Settling on a pair of headphones is essentially down to your preferences, the majority of competing models have very similar capabilities unless you are looking to part with a significant amount of cash.
The driver sizes can't really get too much bigger due to the nature of a headphone needing to be worn in, or around about the ears. The way in which the drivers function within such a small space and how well they are mechanically assisted in sound-wave reproduction is key.
Most Bluetooth headphones will be utilizing very similar CSR chips for their wireless capabilities, just make sure it is Bluetooth 4.0 or higher and your streaming shouldn't be problematic.
We hope our buyer's guide will have helped summarize the specifications you should be aiming for, no matter your requirements we are sure we have you covered.
Expert Tip
If audio quality is what you are after above all else you will want to be searching in the higher-end regions and we rate the Bose QuietComfort set very highly as an affordable wireless option.
Did you Know
One of the first 'wire free' headphones invented were the solid state radio models which came about in the 1950s. They were rather over-sized as they were essentially 2 miniature radios, one
If you've enjoyed this review by Music Critic, please leave a positive rating: