When we think of surround sound we typically picture a home theater/entertainment set-up with a variety of speakers in idyllic placement but in recent years there are a number of headsets creeping on to the market than manage a great representation which we will explore as we asses the 10 best surround sound headphones in 2023.
In actuality, the lack of space between your headphone speakers and ears does mean that the surround sound doesn't have the same 3-dimensional nature but some models manage to create a very similar spacial audio-landscape which adds to the realism of an immersive game.
There are 2 ways in which they do this which we shall delve into in our buyers guide but first let's compare our top contenders.
At a glance:

Our top 3 picks
Our team's top 3 recommendations
Best Overall
TREBLAB Z2

Exceptional Sound Quality
Comfortable Design
Active Noise Canceling Technology
Premium Quality
SteelSeries Arctis 7

Exceptional Sound Quality
Comfortable Design
Active Noise Canceling Technology
Great value
Turtle Beach Stealth 700 Gen 2

Exceptional Sound Quality
Comfortable Design
Active Noise Canceling Technology
View The Best Surround Sound Headphones Below
Top of our list is this excellent set of surround sound headphones from TREBLAB. They deliver stunning, high-definition audio quality thanks to 40mm neodymium drivers and a Qualcomm CSR chipset with aptX. If you're looking for an immersive listening experience - either for music, films, or gaming - then these headphones are a superb choice, in our opinion.
Spectacular sound quality isn't the only feature that these headphones deliver. They also offer supreme comfort due to soft, skin-textured earpads and swiveling earcups. These headphones weigh just 0.53lbs too, so there's no need to worry about fatigue during long sessions wearing them.
Connectivity is supplied by Bluetooth 5.0 technology. This ensures that you get seamless playback without any lagging. They're also wireless, which makes them ideal for wearing on the go. You get a remarkable 35 hours of playtime from a single charge. It will also only take you 3 hours to charge the battery completely. The extended battery life will appeal to frequent fliers or for anyone needing headphones for long journeys.
Also included in these headphones is a cVc 6.0 microphone. This allows you to make crystal-clear phone calls, and it can also be used for operating a voice assistant, such as Alexa or Siri.
Pros:
+ Exceptional Sound Quality
+ Comfortable Design
+ Active Noise Canceling Technology
Why We Liked It - These headphones deliver stunning, surround sound and HD audio quality, as well as a comfortable fit. They've also got ANC technology and a 35 hours battery life. There's little to fault this flawless, affordable product from TREBLAB.
Wired or Wireless Headphones - Choosing between wired or a wireless version of the Surround Sound Headphones will be one of the most important decisions you will have to make. Wireless headsets depend on the battery life and are often platform-specific. Wired headsets depend on the physical connection and the cable's length, which are liable to wear and break over time.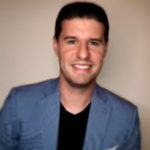 SteelSeries has become increasingly popular over the past few years due to its premium headphones of which this product is a superb example.
The highlight of these headphones is the immersive, detailed surround sound that they offer. That's down to the S1 speakers found in each earcup. Designed with gamers in mind, it allows for even the subtlest details to be heard. They aren't just for gamers, though, as audiophiles and move fans will also appreciate the superb sound quality.
They're wireless, so will need to be charged from time to time, but they offer 24 hours of playtime from a single charge, which will allow for long listening sessions. You can pair with a device within 12m of the headphones without any dropouts too.
Comfort is another plus for this product. The headband is made from a woven fabric like that used for ski goggles. That secures the fit while counteracting any fatigue.
Pros:
+ Excellent In-Built Mic
+ Comfortable
+ Sensational Sound Quality
+ Durable Build
+ 24 Hour Wireless Playtime
Why We Liked It - These are flawless headphones that deliver detailed, rich sound quality, as well as a comfortable fit. The microphone is superb too.
3. Turtle Beach Stealth 700 Gen 2
Gamers will adore the immersive surround sound that these headphones deliver. The awesome sound quality is due to the 50mm Nanoclear speakers inside the earcups. It offers power, as well as detail, which is the perfect combination.
You can even fine-tune the audio quality with this product. All you need to do is to download the Turtle Beach app. Then, you can alter the EQ settings to find your optimal sound. There's also an option to boost your mic's volume too.
These wireless headphones offer 20 hours of playtime from a single charge. That's more than enough for most gamers' needs, in our opinion.
If you're a glasses wearer, then this product should also be considered. The earpads are designed to allow you to wear your glasses beneath them while remaining comfortable.
Pros:
+ Glasses Friendly
+ 20 Hours Playtime
+ 50mm Drivers
+ Compatible With Turtle Beach EQ App
+ Affordably Priced
Why We Liked It - They're exceptional headphones that offer good value-for-money. The standout feature is the extremely detailed sound quality, which you can also adjust to your own preference, thanks to the Turtle Beach app.
Design - Beyond the shape and the material of the ear cups, special attention is needed when checking their design. Not all ears are the same, but it will all come between choosing an open design or a closed ear cup design. The open one is more breathable, but others can hear its content. The closed one has more pronounced bass and can feel clammy.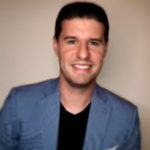 Back to Logitech this time for a nose at the G933 model which are a step up from their budget gaming headphone set counterpart we opened with.
They feature an ergonomic build from durable materials which has an angles headband that helps keep the pressure off. They have sports-mesh ear-cups which are skin-friendly and very comfortable, the headband also utilizes the same cushioning for additional comfort.
They benefit from advanced anti-distortion Pro-GTM audio drivers which incorporate a hybrid mesh and serve up the superior sound quality. They again boast 7.1 Dolby Surround and 7.1 DTS Headphone:X Surround Sound settings.
They have cross-platform compatibility and can function in a wired or wireless manner. The battery gives around 12 hours of use but they have an optional analog cable.
They also have the option to plug in up to three additional devices (1 USB and 2 analogs) enabling you to connect your mobile and answer calls in-game via the microphone.
They have RGB lighting with back-lit custom tags, and you can program up to 3 G-keys and assign macros for complex gaming commands.
Pros:
+ Comfortable ergonomic design.
+ Wired/wireless functionality.
+ Exceptional audio.
Why We Liked It - Logitech makes some superb computer peripherals and accessories and these G933 surround sound headphones are no exception. They are an award-winning lag-free set with impeccable drivers and a range of customization.
Mpow is well-known for making affordable headphone solutions, typically they are a little lower-quality and essentially bare-bone versions which come close to higher-priced versions. The wired EG3 model is a pretty good attempt in our opinion at a high-quality headphone set.
It has a solid construction with a flexible headband that has dual steel supports, the cups are leather cushioned and reasonably comfortable. The design is also pretty stylish for a budget set.
The drivers are well-engineered and have precision magnets, a shock-absorbing protector, and a strong grille incorporated into their design. To help enhance the ring transducers performance they measure 50mm and do a good job at delivering audio with good dynamics.
You can download a custom driver to set up a virtual 7.1 surround sound set-up. They are widely compatible and feature a decent communication microphone with easy reach controls.
Pros:
+ Well-made.
+ Virtual 7.1 settings.
+ Budget-friendly.
Why We Liked It - They bring some great features to the table in a low-price package and whilst they aren't as comfortable as some, we would recommend them as a bargain product for casual gamers rather than avid ones.
This next set is another great wireless model which come with a charging stand which also acts as storage.
They have a durable construction with lush skin-friendly padding and are equipped with large 40mm drivers.
They have an impedance of 66 ohms and operate with a widened frequency range that gives a broad range of audio reproduction. They are constructed from high-quality components and benefit from automatic tuning.
These Sony headphones are compatible with Dolby Digital, Dolby Digital Surround EX, DTS, DTS-ES Matrix, and DTS-ES and provide a realistic 7.1 cinematic surround sound experience.
They operate without compression on a 2.4GHz/RF digital transmission and the battery lasts for up to 20 hours.
Pros:
+ Premium drivers.
+ Wireless option.
+ Great 7.1 surround sound representation.
Why We Liked It - Sony has made some great design decisions with this set and they are a premium pair which are well worth the investment. They can operate over radio frequencies and are an ideal private TV listening option.
The Corsair Void Pro set are one of the few affordable sets on the market with genuine surround sound instead of virtual they are also very well-manufactured.
They are again a set designed with gaming use in mind and are widely compatible. They require a CUE download to run them correctly.
They have a very strong build quality and are manufactured with comfort in mind. The cups are beautifully cushioned as is the headband which is also ergonomically angled to prevent cranial pressure.
They have a traditional frequency response and high sensitivity. They feature custom-tuned 50mm neodymium speaker drivers which have great accuracy and highlight even the smallest of sounds.
They are low latency and have a 40ft transmission range. The battery provides up to 16 hours of use. They incorporate an optimized unidirectional microphone which has an LED mute indicator and runs active noise cancellation to reduce ambient noise for clearer communications.
Pros:
+ Lag-free wireless model.
+ Real surround sound technology.
+ Durable long-lasting product.
Why We Liked It - Wireless models can be a little lower quality in terms of audio and generally, we would steer you to a wired set but Corsair does a remarkable job.
This next model is truly special, the Razer Tiamat 7.1 V2 is an analog surround sound headset which delivers true authentic 7.1 surround sound.
It harbors 10 discrete separate drivers, five within each ear cup. They work flawlessly together to create an immersive sound-stage allowing the wearer to pinpoint positional audio.
The set-up incorporates 4 mid-range/tweeters and one sub-woofer which are all linked to a special audio controller for 7.1 channel surround sound processing. The sub-woofer measures 40mm, the L/R/C mid-ranges are 30mm placed alongside 20mm rear and side surrounds.
The pass-through control unit allows you to set the volume of each channel individually and also has a toggle on/off for quick, effortless switching between stereo 2.0 audio and surround sound.
They are well-made with a sturdy headband supported by professional yokes, they have plump cushioned cups and a rotating boom mic.
Pros:
+ 5 x dual drivers.
+ Exceptional engineering.
+ Pass-through control unit.
Why We Liked It - They harbor 10 dedicated drivers each dealing with different parts of the spectrum and laid out in a manner that gives exceptional spatial awareness, truly as good as it gets within the confines of a headset.
9. HyperX Cloud Revolver S
Our penultimate pick today is the HyperX Cloud Revolver S model which is a meticulously designed piece of kit.
It features virtual Dolby Surround 7. 1 audio and a USB digital signal processing card, which allows it to output high-quality audio with great consistency. The processing provides studio-grade sound-stages from the next-gen 50mm large-aperture drivers. They efficiently separate out the lows, mids, and highs and give are production with good position-awareness.
It has an audio control box for quick surround sound toggling as well as mute or regulate the microphone and volume levels.
It is superbly manufactured from top-quality components. The headband features durable solid-steel frames and is wider for better weight distribution and ultimately better comfort for longer periods. The cups utilize the companies signature style award-winning HyperX memory foam.
Pros:
+ Premium quality.
+ Efficient drivers.
+ Dolby surround sound.
Why We Liked It - It is an incredibly comfortable option, built like a brick house with a decent surround sound reproduction.
We are finishing our top ten selections with a cheaper alternative from Corsair if your budget doesn't quite stretch to the VOID PRO.
Now it is fair to say they aren't quite as ergonomically designed and some of the comforts has been scrimped on a little to help slash production costs. They are still offering pretty decent comfort levels and have plenty to offer for their low-retail price.
They have a hardy metal construction to help ensure long-term durability and adjustable ear-cups with memory foam padding.
Inside are the same precision tuned neodymium driven speakers which measure 50mm and the same optimized unidirectional, detachable microphone.
They come with a USB adapter to set up the virtual 7.1 surround sound which helps direct the multi-channel audio to the headset.
Pros:
+ Hardy construction.
+ Great audio definition.
+ Virtual surround sound.
Why We Liked It - They are well-made, cross-platform compatible and present good value for money.
Surround Sound Headphones Buyers Guide
What Are Surround Sound Headphones?
There are many ways to get a surround-sound-like headphone listening experience but it is important to know that there are essentially two prevailing concepts which we deem true and virtual.
With surround sound in a home speaker you pair multiple speakers to each channel of an amplifier or home theater receiver whose processing is run by the device they are connected to (sometimes the amp itself) for a television you will set up your speakers to each channel via the Dolby or DTS settings available to you but the device needs to be capable in order to make use of virtual or digital sound processing technologies.
There are headphones which have their own external decoders to process the multi-channel information and interpret it themselves and there are some headphones which rely on the device to do the work for them as mentioned.
Computers can do this as can some consoles, game-play is far more realistic with surround sound creating a 3-dimensional soundscape.
For many years you simply had to have the speakers in the correct placement to achieve the desired effect and enhance your game. Quite often gaming can be a personal experience and typically the rest of the household don't want to listen to unrelenting machine-gun fire or the expletives your team-mates may use.
This has brought about a niche in the market for surround sound gaming headphones as well as headphones for private TV viewing that still give the surround sound experience like your speakers manage.
How Do Surround Sound Headphones Actually Work?
This is a tough one to understand without explaining a little more about how sound is heard in the first place.
When listening to your speakers, sound elements arrive at your ears according to their distance, they are also affected by the natural setting, bouncing off other objects, walls, and people including you.
The human ear can detect the direction a sound is coming from though both ears will hear the sound the ear closest will receive the sound-wave first and generally with a louder decibel level which we can hear very clearly. For example, a car goes past us and you hear the sound change pitch as it changes its distance and direction from you, known as the Doppler effect.
All stereo headphones provide a right and left and the center channel is essentially sent to both drivers. Headphones do however struggle with distance because using headphones makes the sound appear to originate within your head because of the close driver proximity. All sounds pretty much arrive at your ears at the same time.
A surround sound headphone, therefore, has to compensate, often the drivers are tuned with very specific sonic signatures.
A stereo set of headphones will typically place the vocals as center channel sounds giving them better definition and highlighting them from other similar frequency instruments. Surround sound sets have to expand the sound field. This can be done virtually giving a good rendition by programming channel cues accurately recreate the "space" beyond you.
One way to access headphone surround sound is through a home theater receiver, AV preamp processor, or mobile device that provides surround sound processing using one of the following formats:
Some headphones have Dolby Headphone processing built-in others also have DTS Headphone:X which tries to provide a horizontal surround environment.
There are a number of other technologies such as Yamaha Cinema and S.Logic but all of these technologies employ algorithms to help create a virtual surround environment.
Driver placement can also help some headphones position them slightly off-center or angled to send the sound to the ears first rather than directly into the drum making the audio reach them more naturally and allowing for a little more distance to be heard.
Some headphones will actually incorporate multiple drivers as demonstrated in the Razer Tiamat 7.1 V2 model with the drivers placed in a surround sound set-up like you would with traditional home speakers, albeit a little more clustered.
This gives a far more notable awareness of direction but only if it is processed really well. If not it can sound a little loud and chaotic like the audio is ever so slightly out of sync and muddy which worsens the clarity and actually impedes listening.
What to Look for in Surround Sound Headphones?
Like with any other over-ear headphone set comfort should be the main focus along with sound quality and of course durability.
The comfort boils down to a well-thought-out design with ergonomics at the heart, over-ear options can create a lot of cranial pressure especially if they are worn over lengthy periods of time.
The headband is therefore very important, it should be robust enough not to break, sufficiently flexible so as not to be hard on your head, and be naturally or mechanically adjusting to cater to different head circumferences.
The cups need to have some sort of thick padding to raise the drivers away for your ears a little and create some space for the sound waves to fill and so as not to pin your ears flat to your head. They should be suitably covered in fabrics which are skin-friendly which allow for better circulation and help prevent sweating which can be unhygienic and damaging to the electronics.
In order to create a surround sound experience, they will need to be able to respond to a broader range of frequencies and be more accurately tuned. Audio quality is dictated by the engineering of the drivers, the quality of the materials used within the components and how well they process the digital signals into sound waves.
The durability can sometimes be subject to the price you are paying obviously many low-budget items are going to need replacing a little quicker than a premium pair but if you have read any of our other headphone buyers guides you should be a real pro by now when it comes to what to look for in terms of durability and construction quality.
Conclusion
The surround sound capabilities of headphones have evolved far past being a gimmick and whilst they are nowhere near a traditional home theater set-up and never will be because of the on-ear nature they serve up some pretty impressive audio with a better spatial awareness to it.
For personal gaming needs, they really come close, making them a great aid in game-play for knowing which direction to head in or steer clear of. They enhance game-play and are of course wonderful for private movies as well.
There are a number of cheaper options creeping on to the market in recent years as the technology trickles down from one product to the next and so investing in a reasonable set might not cost as much as you might think.
Expert Tip
If you are looking for really great surround sound processing you can't go far wrong with S-Logic supported sets from Ultrasone but they will set you back a fair amount of cash.
Did you Know
Ultrasones Slogic special edition sets are truly aesthetically beautiful as well as superior in sound but some of them sell for around the $2000 mark.
If you've enjoyed this review by Music Critic, please leave a positive rating:
[vc_separator