If you're a gamer, you know how important the best sound quality is when you're in the middle of a game. You want to feel the shotgun and grenade blasts, and to hear the intricacies of your opponents and companions firing all around you. Having a good microphone is also wildly important. You want your allies to hear you, and you sometimes need your opponents to hear your insults loud and clear as well.
Gaming headsets have come a long way. The level of quality you are able to get these days will rival some of the higher quality studio monitors available. You sometimes want to have a more isolated experience however, so having a top of the line gaming headset will add to your playing experience all the more.
You need your headphones to have great sound quality, noise isolation, comfort, and durability. With so many on the market these days, how do you make a decision on which ones to pick up for yourself? Here we review the 10 best headphones for XBOX One in 2023.
Related Review; PC Gaming Headphones.
At a glance:

Our top 3 picks
Our team's top 3 recommendations
Best Overall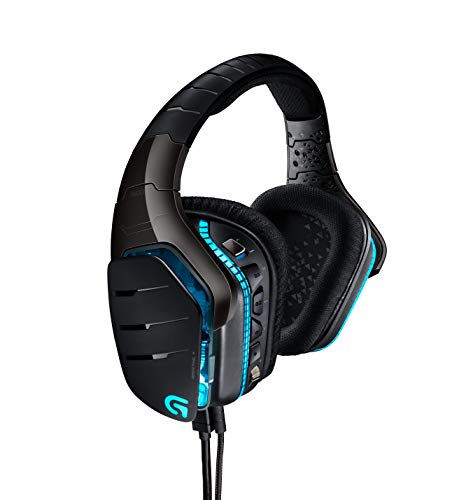 Logitech G633 Artemis Spectrum

Comfortable
7.1 Surround sound
Noise-canceling mic
Highly Compatible
Led Controls
Premium Quality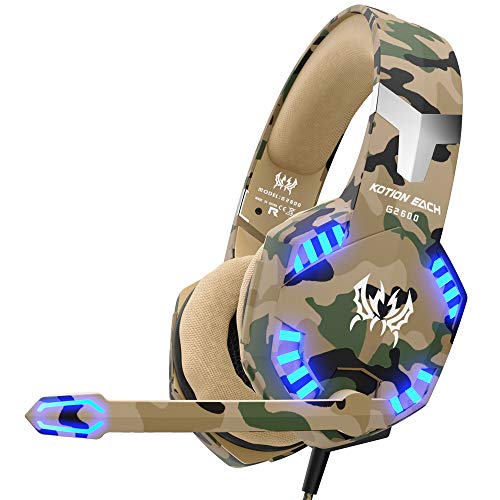 VersionTECH. Stereo Gaming

Comfortable
7.1 Surround sound
Noise-canceling mic
Highly Compatible
Led Controls
Great value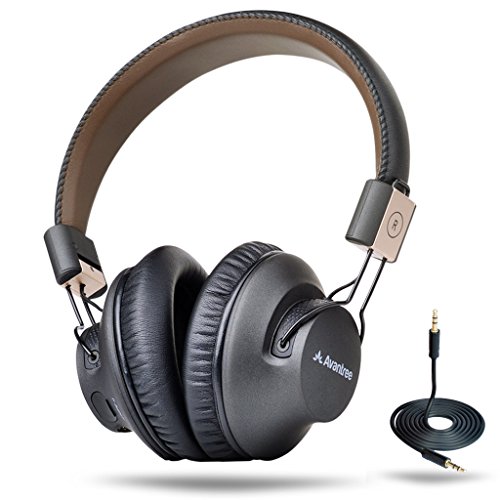 Avantree 40-hr Wireless Bluetooth

Comfortable
7.1 Surround sound
Noise-canceling mic
Highly Compatible
Led Controls
View The Best Headphones For Xbox One
1. Logitech G633 Artemis Spectrum
For the times when the walls are tumbling down, you want to feel and hear it with perfect clarity. The Logitech G633 Artemis Spectrum offers mind-altering sound through Dolby 7.1 surround sound. If you're a real audio geek, you will love the onboard equalizer so you can truly tailor your sound to your own wants and needs. The best XBOX One headsets will also be compatible with other platforms as well. The LED lighting is customizable and you can choose from a list of a whopping 16.8 million colors.
You are able to mix audio from two different devices. You can listen to music, take calls and game all at the same time. The foldaway noise canceling mic will give you communication clarity. The mic is able to be retracted and put out of the way when you do not need it. This set is also super comfortable and you will be able to wear them for hours on end.
Pros:
+ Comfortable
+ 7.1 Surround sound
+ Noise-canceling mic
+ Highly Compatible
+ Led Controls
Why We Liked It - For an XBOX One gaming headset, the Logitech G633 Artemis Spectrum is right up there with the rest of the competition. Your sound clarity will be perfect with the surround sound. These surround sound headphones are also really comfortable and look great. They have everything you'll need.
2. VersionTECH. Stereo Gaming
If you're an XBOX One player, you sometimes need to switch to other consoles to play at friends' places. the VersionTECH. Stereo Gaming headset will allow you to do that with its versatile compatibility. The omnidirectional noise canceling mic is really convenient to use. You don't have to have sound bleed on the mic when you don't want to. It picks up sound from all around if you need to take the headset off and scream at your opponents from across the pond.
When you need a fully immersive experience, the 50mm drivers and the neodymium magnets provide a sound level that is strong and reliable. With a really soft padded headband which is retractable, you can fit the headphones to your size. They are comfortable enough to keep on your head for the entire gaming session without losing your head. You will also be able to customize the design with the changeable LED lights.
Pros:
+ Customizable
+ Comfortable
+ Superior Sound
+ Highly compatible
+ Noise-cancelling mic
Why We Liked It - The VersionTECH. Stereo Gaming Headset for Xbox One is really a pleasure to listen to. The sound is strong enough to make you feel like you're right in the middle of the action. You will love these headphones with how comfortable they are as well.
3. Avantree 40-hr Wireless Bluetooth
Wireless gaming headsets can add that extra level of comfort and maneuverability when you are gaming. One thing you want to look out for with a wireless headset is the battery life. Some Bluetooth headsets only have short battery life and will not allow you to listen for too long before they die out. This gaming headset for Xbox One comes with 40-hr battery life so you don't have to worry about it cutting out. For the times when you don't need the headset to be wireless, you can always plug it back in for wired mode. The sound is also impeccable and there will be no delay when you are gaming or watching tv (see more wireless tv headphones here). The Hi-fi sound comes with amazing clarity and a bass boost that will really make you feel the blast. The soft earpads and adjustable headband will make your experience comfortable and pleasing for hours.
Pros:
+ Comfortable
+ 40-hour battery life
+ Hi-fi Sound
+ Low-latency
+ Bluetooth connectivity
Why We Liked It - The long battery life they come with is really nice when you are gaming. Sometimes games get emotional and you want to be able to get up and move around without being hindered by a wire. Along with great sound and superior comfort, the Avantree 40-hr Wireless Bluetooth gaming headset will definitely do the trick.
4. SteelSeries Arctis 5 (2019 Edition)
If you're looking for an Xbox headset with a superior mic, then the SteelSeries Arctis 5 may be exactly what you are looking for. They come equipped with the recognized highest-quality headset mic on the gaming market. Your opponents and allies will be able to hear you clearly. You get amazing sound quality with the S1 speakers. They offer low distortion so you can hear everything absolutely clear.
You will have a competitive advantage when you are hearing everything in perfect sound without any delay. 2.0 surround sound will give you truly immersive quality as you hear things going off all around you. With the including chat mix dial, you will be able to control the chat and gaming volume on the fly with ease and uninterrupted play. Airweave ear cushions and athletics inspired technology gives you superior comfort in your favorite world.
Pros:
+ Superior comfort
+ 2.0 Surround sound
+ High-quality mic
+ Low-distortion headphones
Why We Liked It - These are truly one of the most comfortable headsets in the gaming market. They have all the latest technology to make sure that you have the best gaming experience. They also have a sound quality that will blow away your competition.
5. OneOdio Over-Ear Headphones
Sometimes you get what you pay for. Sometimes you get more than you pay for. The OneOdio Over-Ear Headphones are a really great set of cheap gaming headphones under $100. They come with the all coveted 50mm drivers and neodymium magnets to offer the highest level of sound quality to your gaming experience. The ear cushions are specifically designed for monitor headphones.
That means they are designed to stay comfortable for hours on end. You won't have to worry about pulling the cable out of your console with the super long headset cable. You can be up to 25-feet away from your console as you play. Not that you would ever need to be that far. This is a set of headphones that are designed to do even more than you will need. You will get amazing comfort and superior sound with the OneOdio Over-Ear Headphones
Pros:
+ Superior comfort
+ High-quality sound
+ Stylish look
+ Immersive experience
+ Conveniently long cable
Why We Liked It - These headphones are studio quality and will give you the sound you need to truly lose yourself in the world of gaming. You can enjoy great comfort and versatility with these headphones as you are gaming.
6. HyperX Cloud II Gaming Headset
When you're a serious gamer, you know that having all the bells and whistles can really change your gaming experience. The HyperX Cloud II Gaming Headset comes with 7.1 surround sound on a USB sound card to offer you the best that you can get in a pair for gaming headphones.
The headphones are really durable and strong with an aluminum frame. 53 mm drivers are larger than the industry standard and will offer some of the most booming sounds you can find. The headphones cancel out any echos and will give you very accurate and precise sound on the headphones. A noise canceling mic gives you easy communication among your other gamers, and the headphones are really comfortable. You can play for hours and hours without needing to take a break from these headphones.
Pros:
+ Comfortable
+ Noise-canceling
+ High-quality mic
+ 7.1 surround sound
+ 53mm drivers
Why We Liked It - One of the best sound qualities you will find in an Xbox gaming headset. You really feel like you're a part of the action and can lose yourself in the game.
Sennheiser is known for offering some of the best sound quality in the audio world. They are able to do the same thing in the gaming world with their headphones that have been specifically tailored to make your gaming experience that much better. Their original transducer technology gives you one of the most accurate and clear listening experiences. Your conversations will be clear and concise with the noise-canceling microphone, and you can conveniently mute it with the touch of a button.
The volume is intuitive and helps you keep the sound at the level you need it to be. Ear cushions made of velvet will give you the most comfortable pair of headphones you have worn in a long time. These headphones are lightweight and have an open back design to keep you cool while you're listening to some of the clearest sounds you will find.
Pros:
+ Open-back design
+ Superior sound clarity
+ Original designs
+ High-clarity microphone
+ Lightweight
Why We Liked It -Sennheiser offers a level of quality which is hard to match. They have created one of the best gaming headsets for Xbox One. Having clear sound is so important and really changes the quality of your gaming experience.
Your comfort level is really important when you are in the middle of a game. The HyperX Cloud Stinger gaming headset offers that level of comfort that you need with its lightweight design and memory foam earcups. The earphones rotate 90 degrees so you can only listen to one speaker if you need to be aware of what's going on around you. the microphone is really clear and offers noise-cancellation to keep your listeners from being confused by background noise.
The microphone is easy to swivel away to mute and cut off communication ties when you don't want to say something you're going to regret. The intuitive volume control will keep the sound level at the volume you need it to be. No need to worry about missing out on any necessary action due to poor volume control.
Pros:
+ Intuitive volume control
+ Comfortable
+ Lightweight
+ Swivel to mute microphone
+ Clear Sound
Why We Liked It - This is a great pair of all-around gaming headphones. They are highly compatible and you will be able to use them on any console. The sound is good, they are comfortable, the mic is easy and intuitive to use, and you will enjoy the way they look as well.
ONIKUMA makes sure they are at the top of their game by having their headsets tested by as many people as possible. They are truly one of the leaders in terms of quality in pro gaming headsets. The level of your immersion will be at an all-time peak with the 7.1 surround sound on the headset. The bass is really loud and the trebles are also shimmering and clear.
The microphone is able to pick up sound from a 360-degree angle. It is also really easy to mute or unmute with just the press of a button. the mic is also really flexible and easy to adjust. The comfort is truly superior. It has been designed to be able to be worn for hours without taking a break. The earpads are really soft, and the headband is lightweight and adjustable for customizable comfort.
Pros:
+ High-quality sound
+ Comfortable
+ Adjustable
+ Intuitive mic
+ Durable
Why We Liked It - It is obvious that they have over tested these headphones. They are really comfortable and offer amazing sound. As far as a good set of gaming headphones go, they lack in no area.
10. Avantree ANC032 Active Noise Cancelling
Noise-cancelling technology can be really important for a few reasons. Sometimes you don't want to be able to hear what's going on in the house so that you can truly immerse yourself in the game you're playing. This gaming headset offers you really clear sound with great bass and clear treble. There is no impedance in the sound when you have noise-cancellation under your belt.
The Bluetooth 4.1 technology allows you to have a good connection and portability so you are not tethered to your couch. 40mm drivers are large enough to bring you strength, clarity, and a massive boom. For a gaming headset, it is also extremely lightweight and comfortable. Easy-sync technology lets you pair up your headset with the console you are using without any lag.
Pros:
+ Bluetooth 4.1
+ 40mm Drivers
+ Really lightweight
+ Noise-cancellation
+ Hands-free capability
Why We Liked It - This gaming headset offers some things that other headphones do not. The noise-cancellation, hands-free capability, and superior comfort make them stand out among the rest. You will love the sound and the overall experience of wearing these headphones during your gaming session.
Headphones For Xbox One Buyers Guide
What to look for in Xbox One Headphones
Gaming headphones of today have a ton of features that you get to choose from. The differing sound quality, comfort levels, microphones, and designs could have you spinning your tires as far as looking for the proper pair for you. Here is a short guide to help you sift through some of the must-haves and the can do withouts.
Sound Quality
You will not want to skimp on the sound quality of your Xbox One headset. A truly good gaming headset will give you really deep bass and clear trebles. Sometimes noise-cancellation is important if you are playing in a loud environment. Noise-cancellation will allow you to block out the sounds around you that you do not want to hear and focus on what is really important.
You should find a pair of headphones which has a good quality of surround sound. Especially depending on the types of games, you are playing. If you are in an FPS game, you want to know exactly where the shots or calls are coming from. Surround sound gives you this ability. You get the competitive edge with headphones that do not have any sound latency and will have an accurate response. Your gaming experience will be all the more immersive.
Comfort
If you're a gamer who likes to play for hours on end without interruptions, then comfort should be high on the list of priorities for you. Technological advances in the ear cushions and headbands have made highly comfortable headphones the norm in the gaming world. If your headphones are lightweight, have good soft material for the pads and are adjustable, you should be able to pull the trigger. Stay away from leather as they tend to encourage sweat to breed on the outside of your ears.
Mic
What type of mic do you need? Or, do you need a mic at all? Many games, and especially FPS games are better when you have a mic so that you can chat with the other players. Omnidirectional mics will pick up the sound from all around the receiver, whereas unidirectional mics only pick up the sound from directly in front of the receiver. It may not be totally necessary to have a mic that is omnidirectional. A noise-canceling mic can be a good idea so that excess and unwanted sound doesn't bleed into the mix. Your opponents and teammates will prefer to not hear your background noise.
Connectivity
Bluetooth can be a wonderful thing. It can allow you to stand up and walk around while you play if you're an emotional gamer. You can sit further away and have much more maneuverability. As long as you get a gaming headset with a strong connection (Bluetooth 4.1 or higher), and a long enough battery life, you should be good to go. One of the downfalls of Bluetooth is that you run on battery life. So your battery has the possibility of cutting out during gameplay. However, most Bluetooth enabled mics also include a connection cable to allow you to plug in when you don't want to run on the battery.
Design
Many gaming headsets are designed to look quite futuristic. Maybe to look like they belong in the actual game as opposed to being an accessory to the player. The design is slightly less important as the other factors are. But if the design is important to you, you should pick one that has colors you like, a comfortable design that fits, and the type of sound technology that will give you really great playing experience.
Warranty
Technological components are not as strong as we sometimes want them to be. Defective items and damage during shipping is a common occurrence, and you don't want to have t be left out to dry if that happens to you. Be sure to check that the seller you are buying from provides good customer service and a warranty that will cover any possible issues you may have with your Xbox One headset.
Conclusion
A good gaming headset will let you truly put yourself in the game. Now, you should be ready to go and make a decision on what is the best pair of headphones for you. Don't be afraid to make a decision based on the information we have provided. Usually, you'll be able to return or exchange your items for ones you may be more interested in. The key is to get you the best experience possible when your head is in the game. Happy gaming.
If you've enjoyed this review by Music Critic, please leave a positive rating:
[vc_separator