We do a lot of budgets allocated reviews here at Music Critic and we have spent a long time in the lower regions, so today for a change we have upped the cash investment to find the 10 best noise-canceling headphones under $200 in 2023.
When it comes to noise cancellation there is a lot to consider, the method in which they function is typically exactly the same but how well they detect, mimic, cancel, and process the signals varies from model to model even with the same chip installed
There are a plethora on the market to choose from and often the advertising can be very tempting but if you really need a set to compete with your surrounding then you are going to need a set with good quality external mics and effective noise rejection capabilities. So let's have a look at what is available and compare.
At a glance:

Our top 3 picks
Our team's top 3 recommendations
Best Overall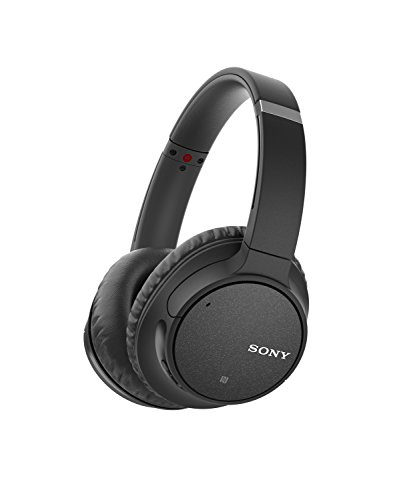 Sony Noise Canceling Headphones WH-CH700N

Well-manufactured.
Digital Noise cancellation technology.
DSEE.
App assisted EQ.
Premium Quality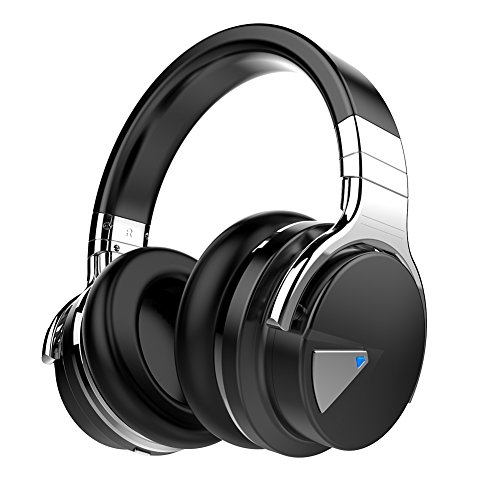 COWIN E7 Active Noise Canceling Headphones

Well-manufactured.
Digital Noise cancellation technology.
DSEE.
App assisted EQ.
Great value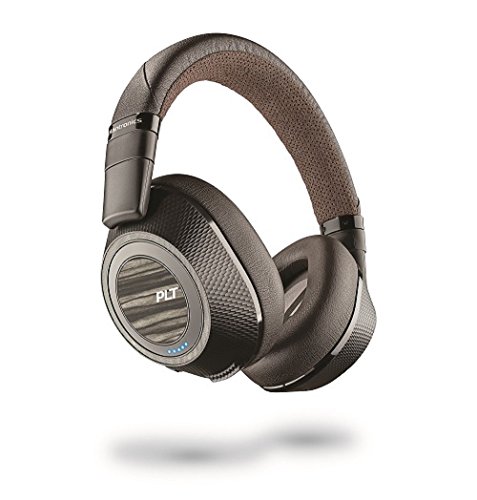 Plantronics BackBeat PRO 2

Well-manufactured.
Digital Noise cancellation technology.
DSEE.
App assisted EQ.
View The Best Noise Canceling Headphones Under $200 Below
1. Sony Noise Canceling Headphones WH-CH700N
First off we have a fine example from Sony to get today's reviews started with. They are a well-manufactured over-ear set which swivels flat and fold-away for storage. The ear-cups are well-cushioned to keep them comfortable and they adjust a fair amount as well.
They feature AI tech which helps them to digitally block out background distractions at the touch of a button, giving users better-listening experience.
They have a decent inbuilt microphone for calls and voice assistant access. They pair easily, have a good operating distance, and are capable of working for up to 35 hours. They benefit from a quick recharge function which tops the battery up in just 10 minutes.
They can be connected to the Sony headphone app for Android/iOS to access preset audio modes and fully customize your own preferred sound.
They are also instilled with DSEE (Digital Sound Enhancement Engine) which helps to digitally restore the quality of your tracks as they are played.
Pros:
+ Well-manufactured.
+ Digital Noise cancellation technology.
+ DSEE.
+ App assisted EQ.
Why We Liked It -They are a comfortable headphone set which does a great job at canceling out the background environment and restoring the quality lost from compression.
Isolation vs. Cancellation - Note that noise isolation and noise cancelling headphones act differently. Almost all headphones could be classified as noise isolating since they keep out some noise by design. True noise cancellation is an active process that involves the sound source cancelling out unwanted noise by reflecting certain frequencies back to the sound source.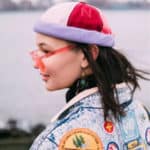 2. COWIN E7 Active Noise Canceling Headphones
The COWIN E7 set are a top-selling set of noise canceling headphones they are very basic in their style and design and do a fab job of helping to drown own everyday noise.
They are pretty durably made for a lower-priced set. They are once again an over-ear model with closed backs which help to passively cancel the ambiance. The cups are padded with a memory protein cushion and can freely swivel for comfort.
Their on-board ANC lives records the outside world canceling it in real time their chip does a pretty accurate job and helps noticeably reduce decibels.
They deliver pretty impressive audio from their large diaphragm drivers. They are equipped with a capable rechargeable battery which provides around 30 hours of listening use.
Pros:
+ Good ANC.
+ Skin-friendly ear cups.
+ 30 hours of use.
Why We Liked It - They are still a go-to set of affordably priced active noise canceling headphones.
3. Plantronics BackBeat PRO 2
Quite often we stick to reviewing the cheaper choices out there to help identify the best among the rest but as today's budget is a little ampler we have chosen to push the boat out and include some premium models.
The BackBeat Pro 2 set of headphones by Plantronics are an impressive set that provides high-quality active noise cancellation.
The sound served up is also premium quality with a very accurate frequency response that results in high-fidelity, high-resolution audio with rich, powerful dynamics. Delivering a rich audio tapestry.
They are brilliantly manufactured and feature plush cushioning covered in breathable textiles. They are again closed back and swivel mounted for better adjustability.
They are equipped with Bluetooth that works from an extended distance of 330 feet if unobstructed. The on-board rejection mics efficiently counter external sound sources, reducing decibel levels significantly for uninterrupted, immersive private-listening.
They work actively noise canceling for around 24 hours but can also be connected directly thanks to their optional cord.
Pros:
+ Premium quality.
+ Significant decibel reduction.
+ Current Bluetooth.
Why We Liked It - They are a premium quality example of a set of over-ear headphones which noise cancel incredibly effectively in real time.
Use Case - Be sure to consider your use case before picking out your noise cancelling headphones. You should refrain from actively producing or mixing with any bluetooth enabled headphones as this inherently produces a bit of latency. When kept unchecked, this latency can cause major timing issues in your track or mix.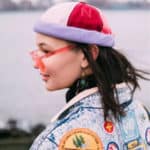 4. Mpow H5 Bluetooth Headphones Active Noise Canceling
The H5 set should be another familiar face in the lower budget regions. Mpow make a few worthy pairs with affordable price-tags but they have outdone themselves in terms of their construction with the H5 model.
They are a revamped model which have undergone a lot of material changes in their developmental stages because of some of the less impressive feedback from their bargain models has been regarding their long-term use.
This set has been tested by a 10,000+ bending machine to ensure the headband is as hardy as can be. It is lightweight and flexible to help keep it comfortable but the durability is unquestionable thanks to its recent certification.
The closed back, passively filtering ear-cups have memory-protein padding and they naturally adjust to the wearers head circumference as they are swivel mounted.
They are simple to pair and maintain a good stable signal from a distance of 30 feet and can run for up to 30 hours even whilst actively noise canceling.
The cancellation works pretty effectively and reduces the hubbub around you as you go about your day. Whilst they aren't the best on the market they do a good job.
Pros:
+ Upgraded model.
+ Durable build.
+ Affordable price.
Why We Liked It - They have effective noise cancellation, though it doesn't cope too well with sudden loud sounds, it does reduce overall ambiance efficiently.
5. Paww WaveSound 3 Bluetooth 5.0 Over-Ear Travel Headphones
Next up for consideration is another upgraded set which has great onboard noise cancellation and premium components within their design.
They are constructed to a high degree of quality control and again feature a closed back, swivel-mounted ear-cup design. They are luxuriously padded to keep them comfy.
Their dynamic drivers harbor premium quality beryllium magnets which are far more responsive and allow for a broadened frequency range. They capably deliver audio with lush dynamics and impeccable definition, they are custom tuned to enhance audio.
They are equipped with Bluetooth version 5.0 and run AptX tech which helps to optimize their streaming capabilities reducing signal loss, rendering them almost zero latency.
The ANC keep signals clear and effectively cuts outside volume levels in half.
Pros:
+ Premium beryllium drivers.
+ Bluetooth version 5.0.
+ Very low latency.
Why We Liked It - They are equipped with quality components driven by hardworking dynamic array, they serve up sublime audio with generous details and the ANC reduces decibels by up to 50%.
6. TaoTronics Active Noise Canceling Headphones
This set from TaoTronics is the most recent edition in the series and features an innovative folding design that helps compact them for convenient storage.
The closed back cups once again can swivel as part of the folding mechanics, which also means they adjust better for a tailored fit which along with the strong sliding headband design provides good cranial comfort.
They have large-aperture drivers which serve up great sonic performance. The audio is beautifully balanced and very dynamic in all areas of the spectrum.
The active noise cancellation works well to lessen the noise of the outer surroundings.
They are well manufactured and recently upgraded with the latest Bluetooth, they pair instantly and the battery lasts for around 30 hours. The battery also has a Hyper-Speed recharge function which delivers 2 hours of power for every 5-minute top-up.
Pros:
+ Strong folding design.
+ Great audio.
+ Hyper-Speed recharge.
+ Up-to-date Bluetooth.
Why We Liked It - The active noise cancellation deals with outside sounds very well, keeping listeners blissfully unaware of interruptions and ensuring calls are clear.
7. TaoTronics Active Noise Canceling Headphones
Next up we have a previous iteration of the TaoTronics Active Noise Canceling model which although is comparatively older still has plenty to offer and could save a few bucks if the budget just won't stretch to the newest one.
It features the same CVC noise chip for effective noise cancellation and audio clarity. It harbors the same high capacity rechargeable battery which generously provides 30 hours of playback and has similarly cushioned ear-cups as the newer edition.
The only real things you are missing out on is the fold-away capabilities and the onboard Bluetooth is a little more dated version.
The audio still has great dynamics and powerful bass presence courtesy of the high-performance precision drivers installed within.
Pros:
+ Comfortable headphones.
+ Great ANC.
+ Great value for money.
Why We Liked It - It is a cheaper alternative, the Bluetooth isn't yet obsolete it provides a stable and versatile pairing and the ANC is just as effective as the upgraded model.
8. Sennheiser HD 4.50 Bluetooth Wireless Headphones
Another affordable model which presents a more premium option is this set from Sennheiser which impressively cancels and reduces the surrounding sound with its proprietary Noise Gard.
It cleverly copies the external wave signals and filters them with an out of phase reproduction to provide to enhance the overall sound quality and keep it free of background noise.
They are exceptionally engineered by the company responsible for some of the earliest professional active noise cancellation headphones.
They feature high-quality components that ensure the drivers perform to the best of their potential. They have an extended frequency response and are tuned incredibly accurately.
They have a durable over-ear, closed-back cup design. The cups are well-cushioned and the Bluetooth onboard is aided by AptX technology to keep streaming quality idyllic.
The battery provides up to 19 hours whilst the Noise Gard is functioning, but they also come with a versatile plug-in cable.
Pros:
+ Premium quality pair.
+ Significant decibel reduction.
+ Heavy-duty design.
Why We Liked It - They are very well-constructed and feature top-notch audio drivers that deliver broad range audio with fine detail.
9. COWIN E7 Pro [2018 Upgraded] Active Noise Canceling Headphones
The COWIN Pro set are a little more refined than the basic E7 noise canceling model. The inevitable price increase is not too steep considering the better quality they afford.
They have larger diaphragms than previous editions which measure 45mm and perform very well, the audio is bass driven with good depth, balance, and dynamics.
They are comfortably made with sufficient cushioning and swivel mounted cups which can flatten for easier storage and better durability ensuring they survive rough-handling over long-term use.
The noise cancels to a professional level blocking out external interference with their clever rejection mics and accurate wave guidance system.
They provide reliable Bluetooth streaming and can function for up to 30 hours.
Pros:
+ New comfort cushioning.
+ Durable flexible design.
+ Pro level noise cancellation.
Why We Liked It - They are a great upgrade and though the Bluetooth is version 4.0 they provide wide compatibility and stable transmission.
Noise Canceling Headphones Under $200 Buyers Guide
All headphones cancel out background noise to a degree because their very nature means that they provide not only a barrier between your ears and your surroundings but also they are playing audible waves directly into your ear so you are bound to be somewhat less aware of what is going on around you audibly.
We call this passive cancellation and whilst it worked to a degree, particularly loud environments are still going to penetrate the barriers created and spoil what you are listening to unless you really turn the volume up which you should know can be incredibly damaging to your ears.
Over-ear/on-ear/ around-ear (circumaural) headphones do the best natural passive noise activation because quite simply they provide the biggest physical barrier as well as the largest headphone audio drivers and they encompass the whole of your ear.
If you live, travel or work in an environment with high decibel levels a passively filtering pair just won't be enough and that is where the wonders of active noise cancellation come into play.
What Is Active Noise Cancellation?
Active noise cancellation is a process which has to happen in real-time to be effective. Active noise canceling headphones employ 1 or more noise rejection microphones that are usually situated on the outside of the ear-cups, they pick-up the audio signals in the vicinity.
Once they have the wave signatures they immediately reproduce them in real-time but cleverly play them 180 degrees out of phase which phenomenally makes the 2 signals cancel one another out as the brain cannot distinguish either signal.
What to look for when buying Noise Canceling Headphones Under $200?
How accurately the input waves and reproduction are is of vital importance, which means the digital signal processing needs to be up to scratch, and the driver components need to have a wide and refined response.
If they are tuned to a fine degree of frequency detail then the will match the signal to the nearest which can create a sort of white-noise effect instead of matching the external input precisely enough.
So despite having the same chips installed to handle the process and drivers of identical size built from the same materials 2 sets of headphones can have very different capabilities.
Effective active noise cancellation can reduce exterior decibel levels by up to 99% and premium models on the market often manage to deprive listeners of their environment entirely.
Because the process is happening in the moment very sudden sounds such as a loud car horn can often be problematic because the microphones hard at work filtering the ambiance simply aren't expecting a random surge in levels and therefore can't respond quickly enough to counter the surprise.
There are some on the market which have a cut-off that helps counter this keeping the volumes at the same level at all times and actively equalizing.
The double signals out of phase with one another invoke phenomena known as destructive interference and as mentioned most brains can't figure out what they are listening to and therefore ignore it completely.
There are however some individuals who will be plagued by the chaos within and find that noise-canceling a set of headphones muddies their audio rather than enhances its clarity.
Whilst it is true the final effect of the cancellation waves and the audio player is a little muddier the audio inputs are far more isolated from that which is going on around you and in some situations it is an essential feature where the audio quality overall must be sacrificed if you are to hear your playlist at all above the sounds surrounding you.
For this reason, you need to opt for a set with great sound quality, to begin with in order to preserve how your tracks will sound with the ANC running.
Finally, as with any set of headphones, you have to consider the comfort and durability of the product especially if you are buying at the higher end you should get a product that lasts.
Conclusion
If you live in a busy town and enjoy your music or travel in built-up environments then a set of noise canceling headphones is a sound investment. Whilst regular headphones offer some passive cancellation they often struggle to compete with louder external noise.
Active noise-canceling headphones work hard to reduce decibel levels around the listener, they do an effective job and with chip production being easier and cheaper than ever before there is a wider variety to choose from available to you.
The majority of our selection included here in this article do a pretty great job, we have tried our hardest to pick a few at different price regions within our $200 budget. Of course, you do get what you pay for as with any consumer electronics, but, we think each is commendable in their respective regions.
Expert Tip
We recommend a set with controls for activating the onboard ANC as it does give the battery a good rest extending the life significantly, this is especially useful if you are on the go in different environments as you can power it up as and when it's needed.
Did you Know
The first active noise cancellation headsets to receive Federal Aviation Administration Technical Standard Order certification was made by Sennheiser in 1984 for Lufthansa Airlines, they could capably drown out the decibels of a jet engine.
Comfort is Key - Above all, make sure that your selected headphones are comfortable. If you plan on wearing these for long periods of time or in uncomfortable environments like in an airplane, having that extra padding can really go a long way. At the very least, make sure that your headphones of choice have replaceable ear cups.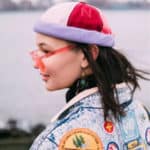 If you've enjoyed this review by Music Critic, please leave a positive rating:
[vc_separator