Sony is a brand name that, in most cases, does not require an introduction. Their products can be found everywhere. They produce anything from home entertainment systems to cameras, and headphones as well. They are one of the undisputed kings of the electronics industry.
When it comes to their headphone line, the story remains the same. Sony manufactures headphones and earbuds for every type of listener. The big-time business executive and the free-spirited artist among many others could be expected to rock the Sony headphones.
A brand with this much superpower deserves a list of their ten best products in a certain line. The headphones they have created are worth mentioning and taking into serious consideration when buying. Now let's get to the list of the 10 best Sony headphones that money can buy.
At a glance:

Our top 3 picks
Our team's top 3 recommendations
Best Overall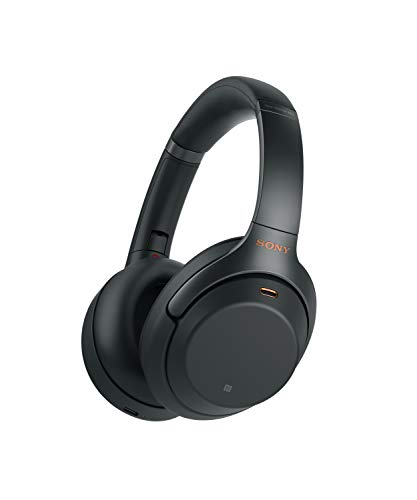 WH1000XM3 Noise-Cancelling Headphones

Noise-canceling
Slick style
Smart touch controls
Industry leading sound
Premium Quality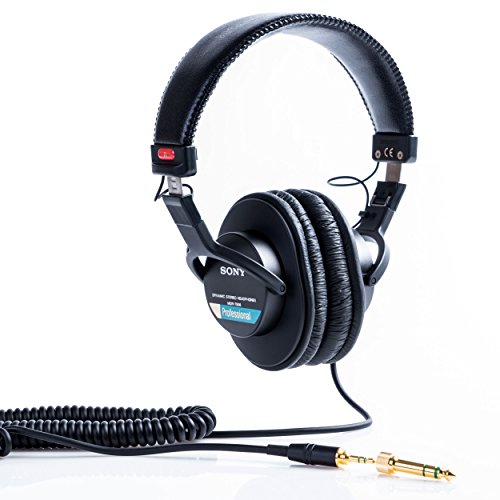 Sony MDR7506 Professional Large

Noise-canceling
Slick style
Smart touch controls
Industry leading sound
Great value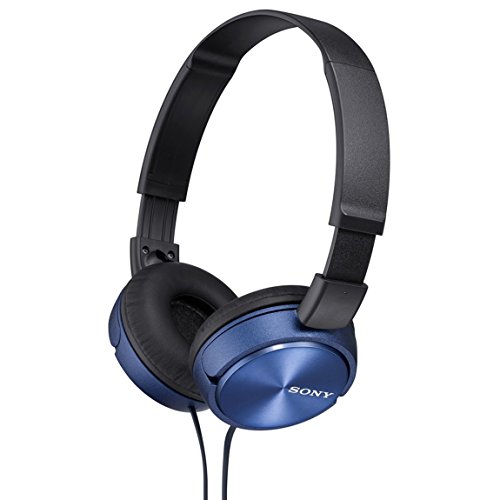 Sony MDR-ZX310 Dynamic Closed-Type

Noise-canceling
Slick style
Smart touch controls
Industry leading sound
View The Best Sony Headphones Below
1. WH1000XM3 Noise-Cancelling Headphones
Widely spoken of as the best "overall" headphones that Sony has made, these headphones portray expertise, style, and precision. They have a fantastic look which would stand out among other headphone counterparts. Powerful noise-cancellation, smart response touch options, 30-hours of battery life, and superior sound quality bring it all home for the WH1000XM3s.
Ever wanted to watch a movie but there is a bunch of unwanted noise in the room? These headphones will block out all external sound so you can relax and let go. It'll also be useful if you're trying to study or focus on anything important and need no distractions. The over-ear design is quite comfortable.
Pros:
+ Noise-canceling
+ Slick style
+ Smart touch controls
+ Industry leading sound
Why We Liked It - Simply a leader in the industry of high-quality headphones. If you're looking for an all-around pair that is going to deliver top of the market sound, these are the headphones for you.
In-ear or over-ear - This distinction will matter most when it comes to the settings in which you'll be most frequently using your headphones. If you're a runner, biker, or athlete looking to be active with your headphones, you'll be best off with an in-ear pair, but if you're mostly using your headphones at home, over-ear will provide you better quality across the board.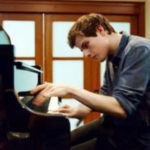 2. Sony MDR7506 Professional Large
Do you love classically designed products and retro looks? That's what you'll get with the MDR7506 headphones. One look at these headphones and they will inspire emotions of a simpler time. They are best suited for studio use. The studio is what they were designed for and they deliver the clear, balanced sound that you want.
They have 40mm drivers, external sound reduction, a 10ft cable, and10Hz to 20Khz of the frequency range. They are built with incredible durability and strength to protect from accidents while laying down your tracks. They come with a 1/8" input jack that can be plugged into a 1/4" jack for larger system listening. These are the headphones for any music professional who needs a reliable and tested product.
Pros:
+ Industry leading sound
+ Classic design
+ Durability
+ Reliability
Why We Liked It - Putting these headphones on will make you feel like a true professional. They have a really cool look that is not flashy but hints that you're here to get things done. The sound is pristine and clear so you can hear every nuance necessary in your work.
3. Sony MDR-ZX310 Dynamic Closed-Type
For a pair of budget headphones that has a modern look to them, these headphones will give you Sony quality at an economical rate. They are super heavy on the bass with their sound balancing. If you're listening to music that requires a bassy sound and don't need the clearest of trebles, you will enjoy them.
If you're looking for a more balanced mix, then one of the previous picks would be a better option. They are a closed ear, foldable, pair of earphones with a dynamic sealed driver which is 30mm in diameter. They are a really comfortable set of headphones and are adjustable to different head sizes. A good budget pair of all around headphones.
Pros:
+ Budget friendly
+ Bassy sound
+ Comfortable fit
+ Modern design
Why We Liked It - The sound quality you get for this pair of headphones is really impressive for the price you pay. They are one of the best pics for Sony headphones if you want a pair that you don't need to cherish like the sorcerers stone.
Water-resistance - If you're going to be wearing your headphones outdoors, there's a chance you'll get caught in the rain or that you'll sweat while doing athletic activities with your headphones in. If this is how you plan to frequently use your headphones, you should make sure the components are sufficiently water-resistant.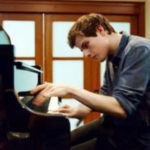 4. Sony MDRZX110/BLK ZX Series Stereo
As basic as a pair of headphones can get. If all you want is a simple pair of black, sturdy headphones and don't want to break the bank, here's your pick. You get impressive sound quality and simplicity in design with this model. They do not have any bells and whistles like mics, in-line buttons, or Bluetooth, but you may not need any of that.
They are lightweight and comfortable and use 30mm drivers to deliver reliable sound quality. The over-ear headphones are equipped with comfortable ear cushions and an adjustable headband. For anyone who wants to go with the most simple and straight forward design possible. Have a serious consideration of the MDRZX110s.
Pros:
+ Simple design
+ Good sound quality
+ Comfortable
+ Durable
Why We Liked It - This is another product that will take you back to the times of nostalgia before life was complicated. It is pretty satisfying to get a great bargain, and that's what you'll get with them. Simple, durable design and quality sound.
5. Sony WH1000XM2 Noise Cancelling
The top of the charts as far as noise-cancellation goes. They compare to other industry masters of the craft in terms of the technology it delivers. They have a very simple but attractive design that will go along with your personal style. The headphones automatically adjust to your environment in real-time to offer the best possible sound.
You have 30 hours of battery life, wireless connectivity, and touch control on the outside of your headphones. This model is very similar to #1 on our list but surpasses it in the noise-cancellation arena. That was the main focus on this model and they have delivered beautifully.
Pros:
+ Attractive design
+ Best noise-cancellation
+ 30-hour Battery life
+ Comfortable fit
+ Adjustable to different sizes
Why We Liked It - Noise-cancellation at its best can be a wonderful thing. That's why we like them the most. You totally drown out the sound around to be able to focus solely on what's in front of you. The sound quality is impeccable and will drive through perfectly making you want to pick them up time and time again whenever you need a little escape.
6. Sony MDRXB50AP Extra Bass Earbud
If you're more of a fan of in-ear buds, now we feature one of Sony's best prospects. In-ear headphones can offer more convenience in terms of storage and portability, as well as some interesting other features. The wired earbuds offer deeper bass than most other headphones, especially for Sony. They are designed to deliver a more robust bass frequency. If you're a fan of hip-hop, metal, rock, or really any genre of music where you want to appreciate a little extra bass, these will get the job done for you.
They are comfortable with silicone gel tips which are interchangeable for different peoples ears. They are very lightweight and come with mic and button control on the headphone wire. That way you can answer calls and navigate music without looking at your phone.
Pros:
+ Extra bass
+ In-ear design
+ Lightweight
+ Mic and button control
+ Comfortable
Why We Liked It - The Sony MDRXB50APs are designed to bring more bass in a smaller package and they deliver on that promise. With a higher bass frequency involved, they pack more of a punch than most other in-ear headphones. These headphones are suited for workouts, at the office or at home. They are very versatile and reliable.
7. SONY Over-Ear Headphones
Powerful over-ear headphones are everywhere, but many at a higher budget than what you'll get these headphones. They have a simple design and high-quality sound that will be perfect for listening to music or watching movies. They are not well suited for workouts with the over-ear design but best for more stationary activities. They pack extra bass into the frequency with neodymium magnets blasting the sound.
They are wired and have the option to buy with a mic on the wire if you want to be able to receive and make calls. They are very comfortable to sit and watch a movie for a couple of hours. They do not have noise-cancellation technology, so if you don't require noise-cancellation, they would be a good choice for casual listening.
Pros:
+ Simple design
+ Clear sound
+ Extra Bass
+ Optional mic
Why We Liked It - for anyone on a budget that wants a really bassy pair of comfortable over-ear headphones, they will do the trick. They are very comparable to the 4th pick on our list. Home listening budget seekers rejoice over this model.
8. Sony CH700N Wireless Bluetooth Noise Canceling
These are another over-ear design which is comfortable and versatile. You are able to control the EQ of the sound through the Sony Connect app to give you more of a personally tailored sound. Noise-cancellation technology will give you the option to focus solely on what's in front of you.
They boast a 35-hour battery life on a full charge, and with a ten-minute charge, you can get an additional 60 minutes. They are a great pair of budget wireless headphones and have touch controls on the outside of the headphones when you don't feel that it's necessary to pull your phone out. The sound is really well balanced and will match the quality of many of their competitors, even in a higher price range.
Pros:
+ Noise-cancellation
+ Superb battery life
+ Bluetooth connected
+ Modern look
+ Very comfortable
Why We Liked It - They are a well-priced pair of noise-cancellation headphones. The sound is well balanced and they are very comfortable. Great for listening around the house or on planes to keep out unwanted noise. They will take your listening experience to new heights.
For anyone who is looking for a pair of headphones that are wired with a behind the neck design and over-ear headphones, they check the boxes. They offer listeners superior sound and a comfortable fit at a really reasonable price. They are incredibly durable and will last a long time through as much as you can throw their way.
If you're using them to work out, they'll stand up to the heat for as long as you can imagine. The behind the neck design allows you to wear hats with no obtrusion or discomfort. They have the convenience of in-ear buds with the superior sound that you want from a pair of headphones.
Pros:
+ Behind the neck design
+ Superior sound
+ Wired connectivity
+ Comfortable ear cushions
Why We Liked It - They come at a really great price and deliver much more than what anyone could expect. They are really comfortable and sound great, and they also stay right where they are supposed to through many types of activities. They are great for being active or for using around the house.
10. Sony MDR-AS210/B Sport In-ear
These are the best pair of headphones on our list for sports lovers who want to have excellent sound on the pitch. These in-ear buds have ear clips to keep them in place during motion. they are water resistant and will stand up to as much sweat as you can throw at them. Premium sound comes through 13.5mm drivers to get you across the finish line, and you can choose from a few different color designs to fit your personal style.
It can be tough to find ear clip headphones these days, and they are on our list for a reason. The sound is exceptional and they are really comfortable to wear no matter what sport you're enjoying.
Pros:
+ Lightweight
+ Water-resistant
+ Great sound
+ Comfortable
+ Built for sport
Why We Liked It - They are perfect for working out. The sound is exactly what you want and they stay right in place. Never worry about sweating too much with the water-resistant technology. They are a great set for any sports lover.
Bluetooth - Though many take Bluetooth compatibility for granted with in-ear headphones, not all over-ear headphones have Bluetooth. Though wired headphones will generally provide better sound quality, nothing can beat the convenience of Bluetooth, so if that's a priority for you, you might want to sacrifice the extra sound quality in your list of priorities.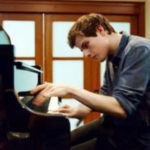 Sony Headphones Buyers Guide
What to look for in Sony Headphones
Sony is at the tops of its game and has been for a long time. With the number of products that they put out, it can be difficult to figure out what exactly is the right one for you. They have so many noise-canceling headphones, over-ear, and in-ear designs, headphones meant for sport and for a theatrical purpose.
It's clear now that you've decided that you're going to go with Sony headphones. But what are you looking for exactly and how do you make a confident decision online? We have put together a short buyers guide of things to consider in your next pair of Sony headphones.
Sound Quality
What type of sound quality do you need? Do you want to have the inspiration of deep bass sounds and clear highs during a workout, or do you want extra nuances that you get from intent listening and movie watching? Your sound quality will totally depend on what's important to you in a pair of headphones.
Some people don't find it as important as they just want to have a pair of headphones to have some music on but don't really care about how good the quality is. The higher budget headphones are designed with better components and often offer higher levels of sound quality. However, you can save some cash and still acquire excellent sound quality at a lower budget. That's is because Sony's technology is good enough that even their inferior components are still worth a listen. So are you a critical music listener, or just in it for the extra noise?
Noise-cancellation
Is noise-cancellation necessary for your purposes? People who travel a lot or who live in places that tend to get loud really appreciate the luxury of noise-cancellation. It provides peace of mind for everyone because the listener won't be bothered by outside noise, and everyone else around knows that they are not disturbing them as well. If you are generally listening alone in quiet environments, noise-cancellation may not be as necessary for you. It is that extra bit of convenience if you want to focus solely on one thing with no distractions.
Durability
Durability can play a large part when it comes to increasing the ease of use of your Sony headphones. A durable pair will last a lot longer than cheaply made products thereby saving you time, money, and hassle. Hard hitting active listeners and people who travel a lot will need to pay more attention to the durability factor. Accidents can happen and having that peace of mind is a real plus. You want to be able to stuff your headphones into your bag and not worry about harming them. If you're working out or doing anything active like running, hiking, climbing, etc, get a pair that are made to withstand the type of environment you are going to put them through.
Budget
You may want the best headphones on the market with the coolest style and the best sound quality. Sony can offer you that. You can be confident knowing that money is well spent when buying Sony. You'll love the feeling of picking up the headphones every time no matter how much you buy for. Sony has a wide variety of options for all budgets. If you're set on getting the best of the best, then that's great. However, if you're looking for a more budget-friendly option, the Sony products will deliver in every way you could want, along with the customer service that they are known for.
Design
Do you want to have in-ear headphones, or are over-ears okay for you. Most people who are going to be active would prefer to have in-ear headphones. They are much more lightweight and maneuverable. Sometimes, they don't match the sound of the over-ear versions. In-ear headphones also sit closer to the eardrums which can open them to possible damage.
The noise-cancellation technology will be better in over-ear designs as well. Is Bluetooth connectivity important to you, or are wired headphones more suited for you? You get much more convenience and freedom with Bluetooth connected headphones. Sony has a few pairs with amazing battery life. You won't need to charge them up nearly as much as you may think. 35 hours of listening time is quite impressive.
The design will also play a part in the style of the headphones and how they fit into your apparel. If style is important to you, pick out a pair that will accent your lifestyle and your personal brand. That way you can feel and look as good as the sound is coming through your ears.
Warranty
A warranty can really help you out of a jam. Sometimes manufacturers miss things and defective items get sent out. make sure that the seller involves a warranty that will have you covered in case of any issues that may arise. A solid warranty will provide you an extra layer of peace of mind when buying. You will know that any issues will be taken care of easily.
Conclusion
Your headphones will be the vessel in which you experience audio quality in many cases these days. Designs are getting better all the time and allow you to have a ton of versatility in terms of use. Sony is still at the head of the pack in terms of sound quality and will remain there for a long time. Any of the picks on our list would be a great pick for many different purposes. All you have to do now is figure out what is the right one for you.
Expert Tip:
Make sure to follow the manufacturer's instructions for maintenance. Many times, not following proper maintenance procedures can void warranties. Also, when you give your products the care they require, they last longer and will perform better in every way.
Did you know?
After world war ll, Sony was created in Tokyo. They had only 190,000 yen to work with and eight employees to keep busy. They manufactured Tokyo's first tape recorder in the year 1958 and called it the Type-G.
If you've enjoyed this review by Music Critic, please leave a positive rating:
[vc_separator