Bose headphones are world-renowned for their exceptional quality in sound, noise cancellation, and comfort. They set the standard as far as what is expected from a top tier pair of headphones. Regardless of what purpose your headphones need to serve, Bose has made the earphones that will fit the requirements. However, it can be tough to know what the right pair is for you.
There are a plethora of options available, so it can be difficult to choose. What are your primary listening habits? Are you an avid music lover, a movie buff, a podcast learner? With so many options, we also have many different choices to make.
We have put together a comprehensive list of the best Bose headphones for different purposes. You have made a good choice with Bose headphones, now it's time to decide which ones are the perfect fit for what you need.
At a glance:

Our top 3 picks
Our team's top 3 recommendations
Best Overall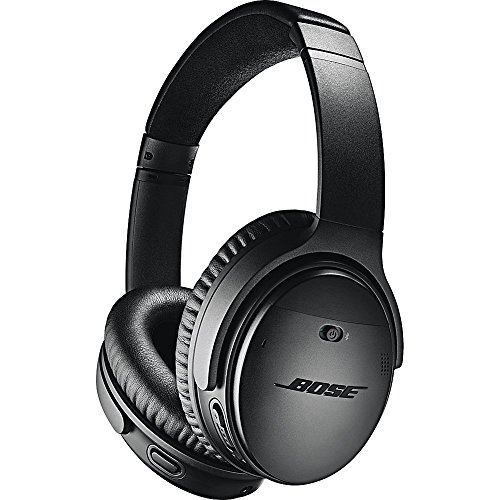 Bose QuietComfort 35 (Series ll)

Superior sound/noise cancellation
20-40 hr battery life
Memory foam comfort pads
Durably built
Extra lightweight
Premium Quality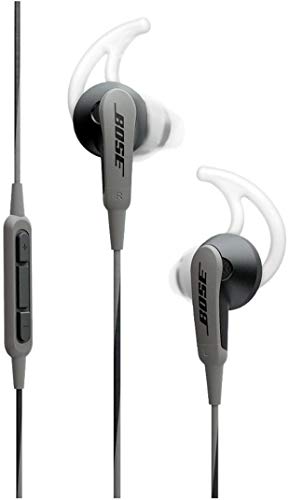 Bose Soundsport In-ear Headphones

Superior sound/noise cancellation
20-40 hr battery life
Memory foam comfort pads
Durably built
Extra lightweight
Great value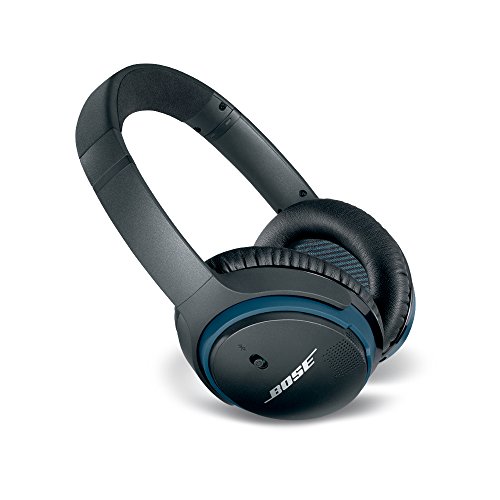 Bose Soundlink ll Wireless Over-ear

Superior sound/noise cancellation
20-40 hr battery life
Memory foam comfort pads
Durably built
Extra lightweight
View The Best Bose Headphones Below
1. Bose QuietComfort 35 (Series ll)
At the top of our list is the best overall set of Bose over-ear headphones. You can drown out any unwanted noise and focus on what you need to with the best noise canceling option for over-ear headphones. Compared to other ANC headphones, Bose has exceptional noise cancellation, high-quality sound, tremendous comfort, and durability.
You can put these headphones on for a long period of time and crank it up to ten without any discomfort. The battery will last you 20 hours on Bluetooth and 40 hours when plugged into the device. If you are looking for a top of the line set of headphones with amazing sound quality, These are your best overall daily headphones.
Pros:
+ Superior sound/noise cancellation
+ 20-40 hr battery life
+ Memory foam comfort pads
+ Durably built
+ Extra lightweight
Why We Liked It - A fantastic pair of headphones for a good price. You will be excited to pick them up every time. The sound quality, comfort, and convenience are addicting. If you are a music lover or just enjoy high-quality sound, the Bose QuietComfort 35's will exceed your expectations.
Bluetooth Connectivity - One of the key factors to take into consideration is whether or not you're looking for headphones with bluetooth connectivity. While this is a great feature for casual listening, if you're looking for a pair for producing or mixing, it's probably best to stay away from Bluetooth. This is because the connection inherently causes a bit of latency which could distort the timing of your track.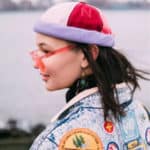 2. Bose Soundsport In-ear Headphones
If you're looking for a less bulky option that fits nicely in your ear, the Bose Soundsport could be the pick for you. These wheadphones are wired and fit into the affordable price range. They are lightweight, come with three customizable ear-tips, and have that amazing Bose sound. Deep, round bass mixed with clear mids and trebles will be music to your ears.
You'll have trouble finding another set of headphones in this price range that will match them in comfort and quality. Sweat-resistant technology makes them great for running workouts and they will not be ruined.
Pros:
+ Lightweight
+ Comfortable
+ Great sound
+ Sweat-resistant
+ Multiple Sizes
Why We Liked It - For the price of these headphones, they are fantastic quality. They are extremely easy to pick up and take on a workout or just to sit back and relax. The simple wired design is what keeps them in the lower price range, but you will not need to sacrifice quality or comfort with these headphones.
3. Bose Soundlink ll Wireless Over-ear
If you're not too concerned with having noise cancellation, these might be the best over-ear headphones for you. The Soundlink ll wireless headphones have deep, immersive sound, a 30ft wireless range, 15 hours of battery life, and easy connectivity. You can leave them wired up to save battery life if you want to.
They've got very comfortable ear-covers which are nice and soft and thick. The sound is expectedly fantastic as you want from a pair of Bose headphones. These are a great choice for over-ear headphones which will work for an everyday set.
Pros:
+ 15-hour battery life
+ Wonderful sound
+ Very comfortable
+ Wireless
+ Lightweight
Why We Liked It - They are a great sounding set of over-ear headphones that work as everyday headphones. Noise cancellation is not always necessary and these headphones have everything you need. Exceptional comfort, a decent wireless range, and good battery life will please you in every way.
Isolation vs. Cancellation - Don't forget that active noise cancellation is different from noise isolation. Almost every headphone or earbud set is noise isolating since they are designed to keep out outside noise. Active noise cancellation reflects unwanted frequencies back to the signal to isolate the sound entirely. This type of noise cancellation requires power to operate.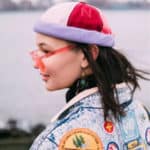 The Bose QuietComfort 25's are the best wired noise-canceling headphones you will find. They were released in 2014 and offer a deep and robust music listening experience. If you don't need wireless headphones, but still want good noise cancellation with great sound, then the QC25's are the choice for you.
You can keep them safe and secure when traveling with the portable carry case. They feature in-line mic and volume control for more convenience. Bose bring you exceptional comfort, high-quality sound and noise cancellation with these wired headphones. They are super lightweight and won't cause you to feel any fatigue while wearing them.
Pros:
+ Simple, wired design
+ Lightweight
+ Noise cancellation
+ Comfortable
+ Carry case
Why We Liked It - These are simply a nice pair of good sounding headphones. They work great for watching movies without distraction or immersing yourself in music. The perfect way to zone out and tune into your favorite media.
5. Bose Soundsport Wireless
These are headphones that will work great for any workout or sports activity. Wireless headphones are better for maneuverability and convenience when on the move. They come with sweat-proofing technology to keep them working while you're sweating it out. The 6-hour battery life will match many other sports style headphones. With a 15-minute charge, you will get an extra hour worth of battery life.
You get button and volume control with the in-line technology located just below the right ear. They will stay right in place with the StayHear+ technology, and the tips will offer superior comfort. You get more control over the sound with EQ and the Bose connect app.
Pros:
+ Maneuverability
+ Sweat/weather resistant
+ Comfortable fit
+ Bose signature sound
+ 6-hour battery life
Why We Liked It - We love to get up and put on a sweat. These headphones are perfect for workouts as the sound is amazing and really drives the motivation deep. 6-hour battery life is all you need out of a pair of sports headphones. They are super easy to pair up and we would recommend them for any active music lover.
6.Soundsport Free True Wireless
The best true wireless headphones are the Soundsport Free True Wireless. They have an amazing design which is both futuristic and convenient. They sit in your ear with absolutely no wires to speak of. They boast the same exceptional sound that other Bose headphones have. If you are looking for thumping bass and clear highs with total freedom of movement, these are the headphones for you.
You will have 5 hours of battery life, with an additional 10 hours from the carrying case. With an IPX4 weather resistant rating, you can go all out and not worry about ruining your headphones. With the Bose connect app you will be able to keep track of everything you need to including battery-life, music and call times, and location technology. For cheaper alternatives, try these true wireless earbuds under $100.
Pros:
+ Totally wireless
+ 15 hours of total battery life
+ Bose amazing sound
+ Comfortable
+ Subtle style
Why We Liked It - The Soundsport Free True Wireless headphones are one of the best for sports lovers. They are so small that you barely even notice them. Bose always has great sound and they do not disappoint with these ones. A compact and convenient carrier case giving you an extra 10 hours of battery life will leave you totally pleased.
7. Bose QuietComfort 20 Acoustic Noise Cancelling
Reduce outside distractions with noise cancellation technology, long-lasting comfort, and stability. They will offer better sound and more reliable noise cancellation than most other in-ear headphones on the market. You'll get 16-hours of noise cancellation before you need to re-charge them.
Otherwise, they are wired and will bring you the Bose deep bass and clear trebles without interruptions. With active EQ control, you can decide how you want the music to sound coming through them. They also have in-line button control so you can take calls and control your song selection without picking up your device.
Pros:
+ Noise cancellation
+ 16-hour battery life
+ Bose signature sound
+ Comfortable design
Why We Liked It - As far as wired, noise canceling, in-ear headphones go, the QC20's are at the top of the range. You do not have to sacrifice sound and you will get the comfort you want with them.
8. Bose Soundlink On-Ear Bluetooth Headphones
The best over-ear headphones all orbit around one focal point: sound quality. The reason you buy over-ear headphones is to have amazing sound quality. With a little less convenience you have a much richer listening experience. That is exactly what happens when you put on the Soundlink On-ear Headphones.
They are a wonderfully comfortable pair of headphones that are easy to pair with all of your devices. 15-hour battery life will keep you engaged in your favorite tunes or movies without interruption. If you want a quick charge, 15 minutes will allow you to listen for 2 hours. These headphones look great in a triple black color. If you're a person who loves to listen to deep, pounding bass with beautiful clear highs, these are the headphones for you.
Pros:
+ 15-hour battery life
+ Stylish look
+ Wireless
+ Comfortable design
+ Easily pairable
Why We Liked It - As far as a pair of music listening headphones, these are a mind blower. The sound is so clear and concise and you really feel the sound that you want to. They are quite comfortable which makes it nice when you want to keep your headphones on for a long time.
9. Bose QuietControl 30 Wireless Headphones
This is the latest version of wireless noise-canceling headphones to come from Bose. The noise-canceling technology on these headphones would rival many over-ear headphones. You are able to control the level of noise-reduction on the in-ears. They support all Android and IOS devices and you can easily pair to multiple devices at a time.
The neckband on the QuietControl '30s makes for a very comfortable, snug feeling. The StayHear+ tips keep a tight seal within the ear canal to keep any excess noise out. Bose technology counteracts outside noise with an identical reaction to really absorb the unwanted sound. The sound won't match the over-ear headphones but will still give you a good listening device.
Pros:
+ Powerful noise-reduction
+ Comfortable seal
+ Neck-band
+ Noise-cancelation control
Why We Liked It - The main point of the QuietControl 30 headphones is that the noise-cancelation is really strong. As far as in-ear speakers go, they are rivals to many over-ear designs. This is pretty impressive and refreshing to be able to have the lightweight features and the reduction you want.
10. Bose QuietComfort 35 Wireless Headphones (Series l)
A wireless, over-ear design makes these comfortable headphones very convenient. The sound is formidable as should be expected with Bose. In wireless mode, you get 20-hour battery life, and you will be able to listen for up to 40 hours when wired. Even in less than ideal environments, you can make calls clearly without interruption with a noise-rejecting dual microphone system. With the powerful noise-cancelation technology, the outside noise is dampened to give you a much more clear sound.
Pros:
+ 20-hour battery life
+ Sleek design
+ Amazing sound
+ Perfect noise cancelation
+ Clear call abilities
Why We Liked It - These headphones are really cool, they sound great and the noise cancelation is over and above. You can listen to your favorite music or watch movies with some great clarity. You will not need to be distracted by any outside noise and you can truly engage yourself in the activity you want to.
Use Case - Be sure to think about your proposed use case before committing to a certain headphone model. Will you be using these in a professional setting? For a more casual yet comfortable listening experience? Thinking about these factors ahead of time will narrow down your search helping you save time and money.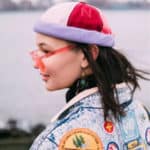 Bose Headphones Buyers Guide
So you're ready to buy your new pair of Bose headphones. Obviously you know that you want great sound quality, otherwise, you would not be sticking specifically with Bose. But what are some of the other things you should have in mind when looking to buy the right headphones for you? You need to think of what your specific needs are.
What are you going to be doing when listening to the headphones? Are you a music listener, a movie watcher, or a podcast fanatic? When you have a clear idea of what you want out of your new Bose headphones, you will be able to make a more informed decision.
We are going to outline some of the important things you need to have in mind when you are thumbing through the Bose catalog.
Sound Quality
The most important thing you want is sound quality. If you were willing to sacrifice sound quality, you would be looking at different brands and cheaper options. When you pay the Bose price tag, you get the Bose level of sound expectation. If your headphones are comfortable, have extended battery life, and look great, but have mediocre sound, you are going to be dissatisfied.
Think about how you are going to use your new headphones. Do you like fully immersing yourself in your favorite music with absolutely no distractions? Then you may be more inclined to go for noise-canceling over-ear headphones. If you are looking for more versatility, and the ability to workout, make calls and stay attentive, a smaller in-ear option may be what you want. The different types of headphones will bring you different levels of sound quality, so pay attention to the features of the different types.
Design
The design of your headphones will be important to you if you like to look stylish. Obviously, over-ear headphones are bulkier and sit atop your ears. In-ear headphones are more subtle and portable. Again, keeping in mind the way you are going to use your headphones will help you decide what type of design you want. Be sure to pick something you'll be happy to sport, so along with great sound, you also have an attractive look.
Noise-Cancelation
Noise-cancelation technology has come a long way. It is no longer surprised when someone shows off their new headphones and they are able to block out a Kiss concert. Because of this, you can be confident that any headphones you pick with noise-cancelation will be fairly good. But still, there are different ranges of noise cancelation. Some headphones are able to totally block out the sound and allow you to submerge mentally in what you are listening to. Others are not quite as strong and will allow some faint sounds to pass through.
If total noise-cancelation is at the top of your list, then you'll want to make sure you're getting the best in noise-cancelation technology. If however, you are happy to have a little more spacial awareness, then the level of technology may not be as high on the priority list for you. In many cases, the level of noise-cancelation will also compliment the quality of the sound. The more concentrated your sound is, the better the experience is going to be.
Durability
Durability is pretty important. Some people are very careful and are able to keep things in perfect quality no matter what. Some of us are a little more clumsy. Either way, some things may be out of your control. If your headphones are built to withstand a little bit of pressure, then you'll have less to worry about. You will save money by not needing to replace a pair of busted headphones. Especially if you are active, and are going to be listening to music while working out, you'll want your headphones to be weather and sweat resistant. You'll want them to be able to take a hit and not stop working. Bose makes high quality sounding headphones, but keep in mind the primary purpose of your headphones and how you will be using them.
Price
Price is a factor that comes into play when comparing products in the same either. With Bose, you get what you pay for, which is top-notch quality and good customer service. If you are able to get a pair of headphones that are going to sound as good, be just as comfortable, cancel all noise and stand up to some heat without breaking the bank, then you have found yourself a winner. More expensive doesn't always mean better, and cheaper doesn't always mean worse. Use your intuition and logic to decide what is best for you. Some features on products are unnecessary and are only used as selling features. Make sure you're getting exactly what you need without over-paying
Comfort
Of course, you want your headphones to be comfortable. You want to be able to wear them for hours without taking a break. If you need your headphones at work to listen to music or podcasts then you really need comfort. The last thing you want is to need to stop using your headphones because they are uncomfortable. If that's the case, it will make you not want to pick them up. Some over-ear headphones are extremely comfortable and some are bulky and annoying. How are you going to be using your headphones? How do you want them to feel?
Warranty
Products these days are designed to come out of the box and work exactly as you want them to. Sometimes though, there are manufacturing defects or problems that arise that are out of your control. It is important, therefore, to make sure that the product you are buying has a warranty that you are happy with. Then you'll have peace of mind that whenever your headphones show up, you will be covered in the event that anything is out of the ordinary.
Conclusion
Bose will always bring you great quality. We hope that we have been able to answer some of the questions about which Bose headphones are right for you. Soon enough your new headphones will show up and you'll be able to listen to that fantastic sound exactly the way that you are supposed to.
Expert Tip
Be sure to follow the manufacturers instructions on how to take care of your headphones. How you maintain them and using the right accessories to charge them will ensure that you do not void your warranty.
Did you know?
1958 the first stereo headphones were created by John Koss called the Koss SP-3. These headphones were designed for listening to music. The first wireless headphones were invented shortly after.
If you've enjoyed this review by Music Critic, please leave a positive rating:
[vc_separator