We are back at the budget end for a nose at the 10 best cheap noise canceling headphones in 2023 to unravel the noise reducing capabilities of the lower priced pairs out there.
The hubbub of our busy modern environments can encroach on our personal listening experience and the reality of turning them up to drown out the noise is that you will inevitably end up damaging your ears.
Whilst a typical circumaural set acts as a passive barrier dampening the sounds around you they unquestionably function far better when supported by onboard active noise cancellation.
Many sets with superior ANC capabilities were once priced out of reach, but today we see a number on the market retailing more accessibly that do a reasonable job. We have collected ten of the best sets on the market for a closer inspection, we have picked apart their features for an honest review and provided an informative buyers' guide filled with useful info in easy to understand bite-size chunks.
Related Review; Noise Canceling Headphones Under $100
At a glance:

Our top 3 picks
Our team's top 3 recommendations
Best Overall
COWIN E7 Pro - Black

Professional level ANC.
Comfortable fit.
Impressive battery life.
Premium Quality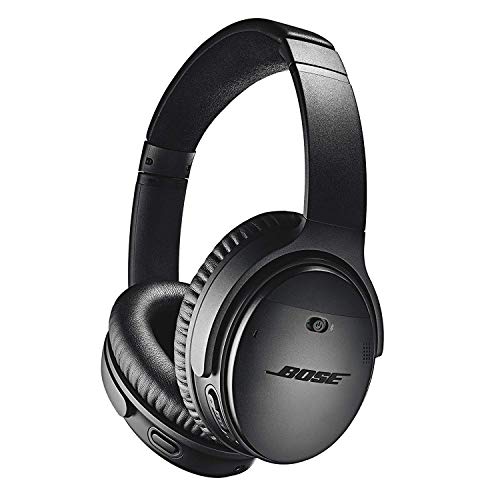 Bose QuietComfort 35 Black

Professional level ANC.
Comfortable fit.
Impressive battery life.
Great value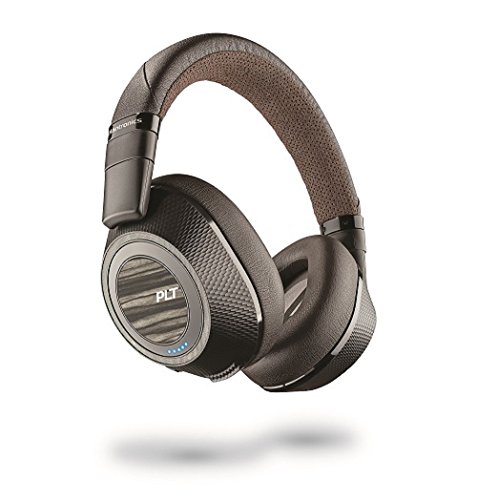 Plantronics BackBeat PRO 2

Professional level ANC.
Comfortable fit.
Impressive battery life.
The Best Cheap Noise Canceling Headphone Sets
We are starting today's article with a familiar selection from COWINS range the E7 Pro, which despite being an older model with a lower Bluetooth version does a very good job of canceling out unwanted background sound.
They are lightweight, very well designed with a strong adjustable headband, and comfortable, protein-padded ear-cups which are mounted so that they can swivel 90 degrees.
They feature a traditional closed back circumaural design which lets the audio, so audio has very enveloped the listener, passively noise canceling whilst the onboard active noise cancellation works hard to reduce external noise.
They harbor well-engineered combination drivers which measure 40mm and have a good dynamic response. The audio delivered has surprising depth and clarity and the bass is fairly punchy.
The ANC also helps give conversations much-needed needed clarity via the hands-free functioning, integrated microphone.
They have a very capable 750mAh battery which provides 30 hours of power whilst active cancellation is in use.
Pros:
+ Professional level ANC.
+ Comfortable fit.
+ Impressive battery life.
Why We Liked It - They help save a few bucks as they are a slightly older model but they still bring plenty to the table in terms of there noise cancellation capabilities.
Alternative: Headphones Under 50 Dollars.
Isolation vs. Cancellation - Don't forget that active noise cancellation is different from noise isolation. Almost any set of headphones could be considered noise isolating since they have a level of padding that keeps out extraneous noise. Active noise cancellation reflects back unnecessary frequencies to cancel out the sound in real time.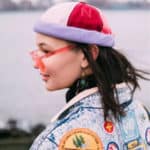 2. Bose QuietComfort 35 Black
Next up for review, we have a great wireless over-ear set from Bose superb QuietComfort series which you may have seen us mention before.
They have a closed-back nature which works passively in conjunction with their dual rejection mics and active noise cancellation tech to help eliminate outside interference. This triple level noise canceling process provides real-world deprivation and fully immerses the listener with life-like audio.
These Bose headphones are beautifully built and feature high-grade luxury cushioning to keep them comfy during long haul flights which were the original inspiration behind their creation.
Their drivers are very hardworking and serve up rich dynamical nuances. They provide lag-less, uninterrupted streaming Bluetooth, free of interference for around 30 hours between charges.
Pros:
+ Triple level cancellation.
+ Durably built.
+ High-end components.
+ Lag free.
Why We Liked It - They are an award-winning headset which provides great decibel reduction and well-defined audio, for a competitive price.
3. Plantronics BackBeat PRO 2
This next set may not strike too many of you as cheap, but given that they offer top quality active noise cancellation as well as premium audio in a high-end comfort-package and are currently reduced by around a third, we feel they deserve a slot.
They serve-up high-resolution immersive sound with powerful dynamics delivering a rich audio tapestry. Their drivers are equipped to reproduce distortion-free bass natural mid-range balance and crisp highs.
The Bluetooth is current and works from an extended distance of 330 feet. The on-board ANC chip and rejection mics deal very effectively with external sound sources, reducing their decibel level as they counter the waves.
They have an optional wire for direct connection and function for around 24 hours capably between connections.
These budget Bluetooth headphones are exceptionally well built and feature premium cushioning with breathable textile covering. They provide adequate adjustment features and the swivel-mounted ear cups can flatten to help it slip inside its protective nylon travel sleeve.
Pros:
+ Premium build quality.
+ Great audio.
+ Excellent ANC.
+ Travel sleeve.
Why We Liked It - It is a remarkable set for its price-tag, the audio is high resolution with great balance and definition and it offers unbeatable value for money.
Personal vs Professional Use - Bluetooth headphones are perfect for casual listening, but try not to use them while recording or mixing. Even if it's just by a couple seconds, an unstable bluetooth connection can distort your sound perception wrecking overall sound structure. These are great headphones to test your mix with for comparison to wired studio headphones.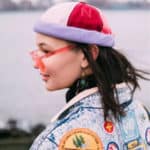 4. Sony Noise Canceling Headphones WH1000XM3 Black
This next set aren't exactly cheap either but the onboard ANC and overall audio quality is truly hard to beat.
They are a third-gen model which are very well-made and refined. They feature a new ergonomic redesign which makes them far comfier with a slimmer profile and reduced weight.
They are equipped with 40mm drivers which sport liquid crystal diaphragms, which are highly sensitive reacting far more rapidly and providing tighter dynamics.
The audio is textured with finely-tuned definition, they have a widened frequency response and the clarity is unparalleled. They are critically acclaimed for their signal-to-noise ratio and have quickly become an industry ground-breaker.
They provide 32-bit audio signal processing, which makes them high resolution compatible. Noise-Canceling technology works incredibly effectively to reduce and eliminate outer-interference.
They can provide around 30 hours of listening and have a rapid recharge feature which provides 5 hours of power for every 10 minutes of charging.
As if this wasn't enough they can be used with Sonys proprietary I Headphone app to customize your listening experience via their Adaptive Sound Control to master the atmospheric EQ and shape the audio to your preferences. They have a decent microphone for hands-free calls and are Alexa compatible.
Pros:
+ Best noise-canceling in their class.
+ Liquid Crystal diaphragms.
+ Rapid recharge functionality.
Why We Liked It - They are the epitome of all you could really ever want out of a great set of noise canceling headphones. They outperform the majority of their class and have recently been dubbed a leading industry product.
Next up we have another cheap high-end option which cancels and reduces ambient sound via its impressive Noise Gard. The proprietary Gard mimics the external signals and identifies the matching waves in real-time, countering them to provide exceptional sound quality, free off outside interference.
The drivers are formed from top-quality components they have an extended frequency response and reproduce the signals very accurately.
They are well-engineered and robustly built to provide a durable over-ear set of headphones with a passively filtering closed-back cup design. The cups are comfortably cushioned for longer listening sessions and the Bluetooth streaming quality is kicked up a notch with the support of AptX technology.
The cups feature intuitive easy-reach controls which allow you to answer calls and use the integrated mic at the touch of a button.
The built-in battery can cope with around 19 hours give-or-take with the Noise Gard activated. They come with an optional cable for battery-free listening.
Pros:
+ High-quality audio.
+ Great decibel reduction.
+ Comfortable to wear.
+ Robust headband design.
Why We Liked It - They offer impeccable value for money they are constructed to a high degree of quality control and the audio drivers work incredibly well to deliver balanced broad range sound, rich with dynamic details.
6. Audio-Technica ATH-ANC23
Now for a look at an active noise canceling in-ear option which does an admirable job from Audio-Technicas QuietPoint range.
Now as the way in which ANC functions, requires far more room than a tiny set of earbuds can provide but the company have gotten around this with a separate in-line noise cancellation box which, when activated switches on two tiny sensitive external mics (mounted in each ear piece) that capture surrounding sound and effectively cancel it out with its advanced wave mimicry-processing.
They are priced just below the hundred dollar mark and make for a fantastic wired in-ear option which can reduce undesirable decibel levels by 90% which in essence blocks them out entirely.
They are beautifully made and the earbud tips are comfortable and formed from skin-friendly materials. They come with an airline adapter making them an ideal noise canceling travel option.
Pros:
+ Premium quality audio.
+ Premium build.
+ 90% decibel reduction.
+ Wired option.
Why We Liked It - They are a pinnacle product. There are many ear-bud models on the market which are bolstered by ANC but none which compare to Audio-Technicas QuietPoint series buds.
7. Audio-Technica ATH-ANC7B
We are sticking with the QuietPoint series to highlight one of their fantastic closed-back circumaural noise canceling sets.
They feature large-aperture 40 mm drivers seated within generously cushioned ear-cups that swivel and flatten, helping the headphone to fold completely flat for storage and transit. They are very robustly made and the folding mechanics are stronger than most.
The driver array functions with neodymium magnets, they have an extended frequency response and deliver powerful audio with bright trebles and great balance for a high fidelity mix. The bass has a surprising impact but doesn't overshadow the more subtle dynamics in the audio.
They harbor advanced ANC circuitry which like the earbuds reviewed above is capable of reducing external background sound by 90%, but this set also passively cancel with their large earcups muffling the outside world for a far more immersive listening experience.
Pros:
+ Well-manufactured.
+ Fab audio.
+ 90% decibel reduction.
Why We Liked It - They are an exceptional example of what you can get your hands on for just under the $100 mark. Got a bigger budget? Check out these noise canceling headphones under $200.
Now over to AKG for a browse at one of their best affordable noise canceling headphone models. It utilizes semi-closed ear cup design which traditionally lets in the ambiance along with your audio output signal for a natural listening experience. This gives the audio a better spacial/dimensional vibe which is more authentic to the original input. This set has large diaphragm drivers and produces well-balanced dynamic audio with a broadened frequency response.
In this case the noise canceling electronics take advantage of the external exposure capturing the ambiance which would usually blend into your playlist audio and reproducing it reversing the waves to cancel out the sound when the noise cancellation switch is activated.
This means they can effectively reduce the outside sound at the touch of a button. They are well made from premium quality aluminum, memory foam, and leather which are formed into a lightweight portable pair of top quality headphones.
They feature an exclusive 3D-Axis folding mechanism which allows them to be rigid enough to stay durable but gives complete flexibility.
They work for up to 30 hours of battery life whilst actively canceling and can be used passively once the battery runs out.
Pros:
+ Premium quality build.
+ Great ANC.
+ Strong folding design.
Why We Liked It - The 3D-axis concept makes them a heavy-duty folding option, the audio is powerful and the low end is extensive and very impressive.
Here we have an accessibly priced noise-canceling model from TaoTronics they feature a strong headband design which serves up sufficient comfort levels for lounging around in.
It can be easily adjusted to fit the users, the ear cups are mounted to rotate 90 degrees which allow them to naturally adjust to your head reducing cranial pressure and also means that they can fold away completely. Their compact storage size makes them more portable than a traditional over-head option. The cups themselves are covered with a plump memory protein padding.
They are equipped with 40mm large-aperture drivers that deliver a sound that has high definition in the mids and treble clarity, offset dynamically by its thumping bass.
They support Bluetooth version 5.0 connectivity which allows them to provide a seamless transmission that is reliably stable and free of interference. The noise cancellation is operated by its CVC 6.0 chip which muffles ambiance keeping hands free calls clear.
The high capacity battery delivers 30 hours of power and recharges unbelievably quickly, thanks to their newly incorporated and very suitably named Hyper Speed charge function. 5 short minutes of charging provides around 2 extra hours of use.
Pros:
+ Great audio.
+ Strong build.
+ Hyper Speed charging.
+ Clear communication lines.
Securing the final spot in today's noise-canceling shortlist is a low-priced model from Sonys Extra Bass series.
They are an on-ear closed back set which passively filters the outside world with their cushioned ear-cups.
It also boasts very effective on-board cancellation tuned for an accurate wave transformation which is capable of reducing outside volume levels by up to 95%, which is pretty impressive.
The drivers measure 30mm, which whilst smaller than many circumaural sets, do a good job at audio reproduction and help reduce the production costs giving the customer a more affordable price-tag.
Their supra-aural nature means they actually sit against the ear which helps passively filter sound as the sound is concentrated towards the ears directionally.
Their headband is adjustable but on the cheaper side, though it looks to be fairly durable it might be less comfortable than others we have reviewed.
The battery can unbelievably serve-up around 80 hours of use and they can be used wired directly to a device as well via their 3.5mm auxiliary connection.
Pros:
+ On-ear noise-canceling pair.
+ Unbelievable battery life.
+ Low-budget option.
Why We Liked It - These budget noise-canceling headphones are a money-saving model for those on a more restrictive budget, that have good noise cancellation properties, boasting a 95% reduction. They don't quite match up to the comfort levels of the more expensive pairs but in their low-budget price region they really do hold their own.
Battery Power - Keep in mind that headphones with active noise cancellation will need to be charged to actively mask unwanted noise. It's worth taking charging time and overall battery life when finding the right headphones for your needs, especially if you plan on using these on a regular basis.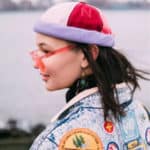 Cheap Noise Canceling Headphones Buyers Guide
What To Look For When Buying Cheap Noise Canceling Headphones?
To be completely candid many of the models at the lower end of the market are fitted with the same noise cancellation chips rendering their abilities very similar. It isn't until we get into the higher priced realms that the capabilities of the products improve tenfold.
Which is why we have highlighted what may seem on the surface like some pricier pairs. This is because they have chips which are better than the CVC 6.0 noise cancellation chip which many $50 and below models sport.
The noise canceling capabilities are your initial priority but as discussed this will be limited by your budget. How well the chips process the cancellation waves is down to the quality of their external microphones, their frequency response and how accurately they are tuned to recognize and reproduce the noise they pick up in the first place.
You will also need to settle on the style you are looking for as with purchasing any set of headphones.
Whilst we recommend an over-ear set, as the genuinely do a better job at canceling out the background, sometimes a large-aperture set isn't portable enough or suitable for your lifestyle and individual requirements.
For that reason, we have included a top-notch in-ear option from the pros at Audio-Technica which outperform the other active noise canceling sets on the current market.
There are plenty of others to consider but we honestly feel they exceed the capabilities of their competition even in direct comparison to higher priced models.
Once you know which you are going for and you have the ANC specs in check you can move onto other important factors such as the overall audio quality and of course design durability and comfort.
Always opt for a well-manufactured set which incorporates, strong, good-quality materials. Find a pair with components that are well-engineered to function. Make sure the comfort levels that they offer up are adequate to use leisurely for enjoyment.
Does Cheap Noise Canceling Headphones Work?
Simply put, yes!
All headphones cancel the noise from the outside world to a certain degree, this is known as passive cancellation and typically an over-ear (circumaural) set will do this far better than the in-ear model.
This is because the cups themselves envelop the ears with a barrier which naturally blocks out the sound. A Closed back set does this best as it provides a sealed listening environment.
Passive cancellation gives the users privacy and delivers immersive audio but as mentioned in our introduction they can't compete with active noise canceling pair of headphones which go above and beyond to reduce the decibel levels surrounding you.
Active noise canceling headphones rely on more than just a structural barrier they utilize extra microphones in their electrical circuits to actively counter unwanted frequencies heard in your proximity.
They actually work by taking advantage of 'destructive interference' which occurs sometimes in speakers, generally, in this situation, it is very problematic and is usually something engineers have to try to counter or prevent to deliver the best audio. The extra microphones that an active canceling set is equipped with, help capture the external sounds around the headphones.
They then reproduce a matching audio signal but the copy is played 180 degrees out of phase with the original content in real-time which creates the destructive interference phenomena and confuses our ears into not hearing the outside sounds at all.
Are Cheap Noise Canceling Headphones Good?
That is again pretty subjective, the manner in which they actively cancel the outside sound can leave very astute ears disappointed.
The majority of people will find that the 2 contrasting waves explained above confuse their brain into thinking that there is one signal with the outside sound canceled out. The chaos of the double outputs can muddy the mid-range clarity of the audio you listen to and though it is generally nominal or indistinguishable, for some the audio is spoiled.
If like most customers, you are looking for a set with a noise canceling abilities to reduce the decibel levels from your surrounding environment then the effect on the audio quality should be less of a concern because they really do manage to quell the ambiance of outside sound sources significantly.
Conclusion
Buying a set of noise canceling headphones is never a bad idea if you live in a built-up area and are a music fan. It is tough for a regular set of headphones to compete with external noise
A good set of noise-canceling headphones actively reduces decibel levels and provide a better listening experience free from interference.
There are plenty on the market to choose from and with a little luck, today's reviews and buyers guide will help you find an ideal set for you.
Expert Tip
If you don't always require your environment canceled be sure to opt for a set with a switch and keep vigilant with activating the ANC to help extend your battery time between charges and give you a little more freedom to roam about away from power outlets.
Did you Know
If you are looking for cheaper options because money is tight you might find our 10 Best Noise Canceling Headphones Under $100 In 2023 article very useful.
If you've enjoyed this review by Music Critic, please leave a positive rating:
[vc_separator