We are back rummaging around in the bargain basement with the arduous task of sourcing the 10 best budget Bluetooth headphones in 2023.
We are frequently asked about the models available in the lower-priced regions online, as more often than not they are the most difficult bracket to shop within, not for the lack of products, but because there are so many.
With an abundance of products it becomes easier to disguise the rubbish in among the rest and suddenly the better items become less clear.
Today we are sifting through the pile for you to pick out a few pairs that suit a range of different requirements to provide a savvy solution that won't disappoint. We are also providing a tailored buyer's guide full of all the relevant info to help answer your FAQs.
Related; Top Bluetooth Headphone Sets Under $100.
At a glance:

Our top 3 picks
Our team's top 3 recommendations
Best Overall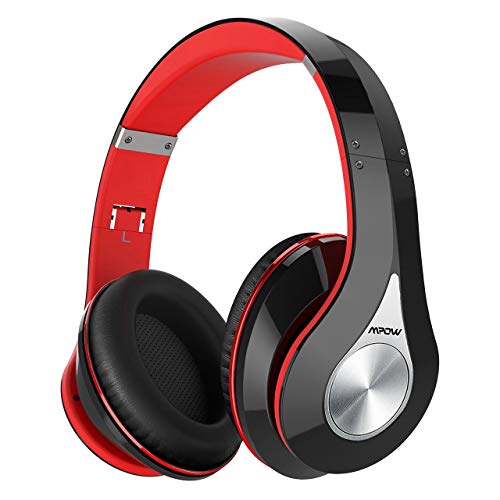 Mpow 059 Bluetooth Headphones Over Ear

Strong steel sliders.
Plush cushioning.
Optimized bass.
Premium Quality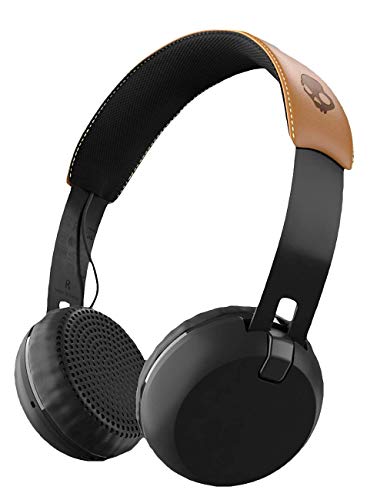 Skullcandy Grind Bluetooth Wireless On-Ear Headphones

Strong steel sliders.
Plush cushioning.
Optimized bass.
Great value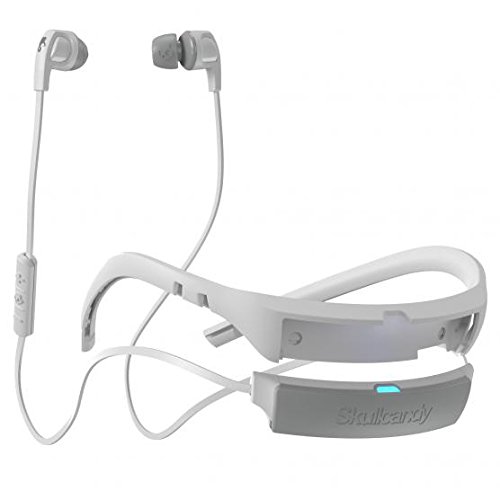 Skullcandy Smokin' Buds 2 In-Ear Bluetooth Wireless Earbuds

Strong steel sliders.
Plush cushioning.
Optimized bass.
View The Best Budget Bluetooth Headphones Below
1. Mpow 059 Bluetooth Headphones Over Ear
We are opening today with a familiar face from the bestseller rankings the 059 over-ear model from Mpow. They are a folding over-ear set with a robust design concept that can withstand rough handling.
The moving parts are more durable than other low-priced folding headphones.
The headband feature reinforced steel sliders and it is covered in foam that matches the plush ear-cup cushioning.
The neodymium drivers have large aperture diaphragms and they deliver great audio with great bass presence thanks to their low-frequency optimization. The overall sound is well-balanced and detailed.
They are easy to operate via the conveniently located ear-cup mounted controls. The Bluetooth is a little older but pairs easily, they can also function directly as they feature an optional plug-in cord. They run for around 20 hours.
Pros:
+ Strong steel sliders.
+ Plush cushioning.
+ Optimized bass.
Why We Liked It - They provide excellent value for money, the sliders are reinforced and they seem a far more durable option than some folding sets in the budget regions.
Casual Use - Remember to use your bluetooth headphones for casual use, not professional mixing or producing. While many Bluetooth signals can be fairly reliable, you're almost guaranteed a bit of latency however small while using these headphones. This can distort the quality of your track and easily cause timing issues.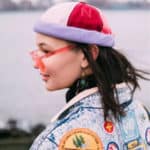 2. Skullcandy Grind Bluetooth Wireless On-Ear Headphones
Our next suggestion is an on-ear wireless headset from Skullcandy, the Grind model are not only aesthetically interesting but also functional.
They are manufactured with a rugged metal headband that is very strong and rigid, it is covered for comfort with a machine stitched leather-look headband with a breathable underside to prevent sweating.
The ear-cups have plump padding which is a little more luxury than a typical on-ear option which usually has sponge cups.
They are equipped with 40mm drivers which make the audio reproduction more akin to an over-ear or circumaural set though they are less intensely immersive because of their on-ear nature. The sound is finely tuned to Skullcandys proprietary wave signal processing 'Supreme Sound'.
The Bluetooth is stable and pairs simply, they run for around 12 hours and have an optional auxiliary cable as a back up when your batteries run out, though they recharge fully in just 2.5 hours.
Pros:
+ On-ear option
+ Large drivers
+ Supreme Sound
+ Well-manufactured.
Why We Liked It - They are well-made and provide a comfortable alternative to a large aperture circumaural set as their supra-aural nature has naturally lower SPLs.
You can get similar headphones for under 50 dollars here.
3. Skullcandy Smokin' Buds 2 In-Ear Bluetooth Wireless Earbuds
The Smokin' models feature enhanced audio on board is largely thanks to the companies proprietary Sound technology which better processes the electrical signals based on a dedicated wave recognition program.
The drivers are highly-responsive and they reproduce with great cross-frequency balance serving up rich audio.
They are made from good quality materials, the ear tips are compact and ergonomically angled to give a comfortable fit that stays put. They come with a custom-fitted removable flex collar which is low-profile and can be worn to help maintain the position of the buds.
The Bluetooth earbuds are also equipped with an integrated microphone, which can be operated easily via the remote. It has good quality noise rejection chip that enables it to isolate the voice signals and filters out the surrounding environment.
The linking cords are flattened for better durability and a reduced risk of becoming entangled. They provide an easy to pair stable Bluetooth transmission and work for around 6 hours recharging quickly.
Pros:
+ Enhanced audio.
+ Durable flattened cords.
+ Optional neckband support.
Why We Liked It - They are well-designed and we like that the neck collar is detachable.
Charging Time - Don't forget to take charging time and battery life into consideration. All bluetooth headphones need to be powered in some way, so you'll need to make a habit out of charging your headphones on a regular basis. Keep in mind that using bluetooth can put strain on your phone battery as well.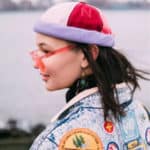 4. Bluetooth Headphones, AUPAI Sports Wireless Earbuds
Taking our fourth spot is this model from AUPAI which is a representation of the hundreds of sports sets we see in this price region with full over ear hooks, they are probably mass-produced in all honesty and distributed with different branding they have a very familiar design and the components inside and out match.
That being said, they provide a great affordable choice and they do offer up full range stereo audio with a well-balanced mix and dynamic response.
They have a neodymium driven array, they hold a stable Bluetooth connection from a fair distance and the quality of the parts used is pretty decent.
The over-ear hooks are rigid but flexible, the tips are skin-friendly and the bud itself features built-in controls. They also harbor a microphone and can actively cancel surrounding interference because they are fitted with a CVC chip and have rejection mics.
They run for 8 hours straight whilst canceling noise and can recharge fairly quickly in just 1.5 hours. They are IPX7 certified so carry a high level of waterproofing.
Pros:
+ Full over-ear hooks.
+ Active noise cancellation.
+ Quick recharge.
+ Low priced.
/vc_column_text]
Why We Liked It
- Though we see many almost identical versions of this set on the current market, you can't argue that they don't provide everything desirable in a low-cost set of Bluetooth sports buds.
5. Anker Wireless Headphones Spirit X
Next we have an interesting sports model, tailored for those with very active lifestyles. They have a well-conceived, heavy-duty design which actually incorporates features modeled off-of years of submarine research.
They are exceptionally well-manufactured from good quality materials. The earbuds have an ergonomic design which won't cause discomfort to your ear canals they conform a little to the individual and a range of sizes are provided. They stay in place rather well and are supported by full over-ear hooks which are formed to be sturdy but flexible for better comfort.
They harbor 10mm expansive drivers that are well-engineered from quality components, they deliver impressive full-range audio with a rich depth and great overall definition.
They can be operated hands-free via their in-line microphone. The Bluetooth on-board is version 5.0 and provides clear and stable transmissions.
Their internal electronics are well-protected and the materials used are non-slip giving them a certification of IPX-7 and rendering them ideal for outdoor use.
Pros:
+ Durably made.
+ Comfortable full over-ear hook supports.
+ IPX-7 certified.
Why We Liked It - They stay securely in place whilst you workout, the audio has good depth and punchy bass for a 10mm set.
6. Avantree HS063 No Audio Delay Fast Stream
Next up, we have an over-ear option from Avantree to explore, which also wipes the floor with the competition. They provide sound which is far better quality than many models retailing at a similar price harboring the same neodymium driven components.
They are well fabricated for a budget set and provide a lightweight model which has an ultra-comfortable fit. It can fold away compactly for storage as well.
We have previously reviewed Avantree models for the superb budget noise cancellation that they offer but this set is not an active noise canceling set, though the closed back ear cup design does lend them some passive ability at drowning out the hustle and bustle.
This set we are praising for their fast Bluetooth streaming which appears pretty lag-less ideal for those who like to watch videos from their devices via their headphones as you won't be subjected to hideous audio delays at the images become out of sync with what you are hearing.
They have an adequate microphone and multipoint tech connection for simultaneous pairing to 2 devices and can capably run for around 20 hours.
Pros:
+ Well-made comfortable design.
+ Folds away compactly.
+ Lag-less.
Why We Liked It - They are a great example of a budget-friendly over-ear option with large drivers for great audio and a fast stable wireless connection (70-200ms audio delay).
7. Besign SH03 Bluetooth 4.1 Headphones
Next we have a sports model with an innovative designed which is actually another on ear/ earphone model.
It has slightly older Bluetooth onboard (version 4.1) but it offers up some valuable features at an affordable price.
The foldaway portable design is very strong conceptually and features a behind the neck and ear frame that strongly supports the earphones. This means they stay in place during rigorous exercise and make for a suitable sports alternative to a traditional earbud.
Their naturally larger size also means they can contain larger components, having the extra space for a diaphragm with a wider diameter means the audio reproduction is enhanced. The sound is more comparable with an over-ear set.
The built-in microphone is good quality and allows for voice commands and hands-free calls.
The rechargeable battery is impressive It provides 25 hours of music, 30 hours of hands-free talking with active noise cancellation functioning throughout and has a standby of around 600 hours.
Pros:
+ Durable build.
+ Folding design.
+ Great audio.
+ Sports earbud alternative.
Why We Liked It - It is an interesting middle ground model which provides an on–ear sports solution we don't see very often.
8. COWIN E7 Active Noise Cancelling Headphones
If you have been following any of our headphone reviews you will be accustomed to seeing the E7 model from COWIN, it has been a best-seller for months and whilst it doesn't represent the best of the best it is popular for providing significant decibel reduction in a durable convenient package for far less cash.
The on-board active noise reduction technology relies on an advanced chip and works well to dampen the environmental noise and is capable of functioning in both wired and wireless modes which is a welcomed bonus.
They feature large-aperture drivers which have an accurate response and impressive bass handling. The built-in microphone is good quality and the Bluetooth provides a stable connection and is quick to pair.
They have an impressive 600mAh battery that capably lasts for up to 30 hours between charges which again is impressive.
The overall build quality is a lot better than competitive sets, the headband is reinforced and the cups are swivel mounted with 90 degrees of freedom. They are comfortably cushioned with memory protein leather.
Pros:
+ Durable cheap model.
+ Good ANC capabilities.
+ 30-hour battery life.
Why We Liked It -It is an cheap bluetooth headphone set which has been recently upgraded to provide better durability than many similar models on the market offer.
9. Bluetooth Headphones w/ 12+ Hours Battery
This set are another no-nonsense affordable set, their Bluetooth is version 4.1, which granted is a little older but not completely obsolete and provides the necessary stable connection with its advanced CSR chip.
The Bluetooth transmission chip is aided by Apt-X tech to maintain a signal with perfect clarity. This allows the drivers to interpret the signal with better fidelity free of interference.
The drivers are impressive little workhorses that serve-up well-defined audio with a fair balance and good dynamic detail.
They are once again an ear-bud-over-ear hook combo which makes for an ideal sports audio solution. They are well-constructed and come with a range of comfy ergonomic tip sizes to select from.
They are rated as IPX-7 certified which gives them great water resistant properties and actually means they will survive an accidental dip.
They have a CVC 6.0 noise cancellation chip installed to help reduce outside decibel levels and the battery life lasts for around 12 hours between charges.
Pros:
+ Sports model.
+ Good audio fidelity.
+ Clear and stable Bluetooth assisted by Apt-X tech.
+ IPX-7 certification.
Why We Liked It - They are another competitive set which utilizes the familiar earbud + over-ear hook formula that seems to work so well for the athletically inclined among us.
10. TaoTronics Active Noise Canceling Bluetooth Headphones
We are finishing with a set which made an appearance in our 10 Best Cheap Noise Canceling Headphones in 2023 article.
They have a very strong headband which is fully adjustable to provide sufficient comfort. The ear cups are generously padded and can rotate by up-to 90 degrees which means they provide natural adjustment to head circumference as well, reducing cranial pressure. They are able to completely collapse, folding to a compact size for storage.
They sport large-aperture drivers that measure 40mm, they are tuned with good incremental recognition to provide accurately reproduced sound. The audio delivered has thumping bass and great mid-range and treble definition making vocals crisp.
They function over a seamless Bluetooth connection and their noise cancellation reduces ambient decibels and ensures calls are kept clear.
They work very efficiently for around 30 hours of power and recharge in next to no time thanks to their Hyper Speed charge function which provides 2 hours of use from just 5 minutes top-up.
Pros:
+ Impressive audio.
+ Well-manufactured.
+ Hyper Speed recharge.
Why We Liked It -They are an affordably priced folding over-ear set which provides great ANC with ample battery life. They are suitably comfortable and benefit from a super-speedy recharge function.
True Signal - Don't forget to consult the frequency response graph provided by the headphone manufacturer. This will give a clear picture of how your headphones alter a particular signal. This is especially important if you're seeking out headphones with a particular boosted or enhanced sound. "Studio" headphones should have more of a flat, or unaltered frequency response.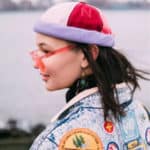 Budget Bluetooth Headphones Buyers Guide
Which Type of Bluetooth Headphones Do I Need?
There is a multitude of Bluetooth models available to choose from and one of the first things to consider before you settle on a specific style, is the manner in which you will probably use them in. The different headphone styles have been born out of necessity and each is adapted for different uses.
We have looked at the differences between sets in-depth on many occasions but for a brief run-down we will summarize concisely.
In-Ear/Earbuds
Are small headphones that sit inside of your ears, their tiny size and naturally lightweight nature render them ideal for packing and traveling. There are of course sub-categories. They are often a go-to model for those on the go, and favored for sports activities as a larger over-ear bluetooth set simply won't stay put whilst you workout.
They quite often rely on supports such as in/over ear hooks, neckbands collars, fins or wings to help keep them in place for athletic activities.
The earbud tips sit inside your ear canal and need to be made from comfortable skin-safe materials (typically foam or silicone) and be ergonomically formed for comfort and it is better if a choice of sizes is provided.
They generally have driver arrays which measure somewhere between 7-12 mm (popularly averaging 9mm), their sound capabilities aren't as impressive as larger aperture drivers but it is directional and private and their convenience speaks for itself.
On-Ear
On-ear or supra-aural headphones rest on the ear itself they are able to harbor bigger drivers than an earbud model but don't have to have a large headband to support them, in fact, some models still incorporate hooks to hold them.
They are less intensely immersive than a circumaural model so they allow you to stay aware of your surrounding environment which is safer in built-up areas.
Over-ear
Over-ear/around the ear or circumaural headphones (sometimes referred to as 'full-size') features 2 earcups fixed to a headband.
They house much more capable drivers with larger diaphragms measuring between 40 and 50mm they are immersive and passively noise cancel blocking out background noise. They are better for personal listening and essential for professional/critical listening.
Their larger size renders them far more cumbersome as an everyday travel option but there are many different folding/collapsible designs on the current market which addresses the portability issues synonymous with their larger size.
What to Look for in a Budget Bluetooth set of Headphones?
Bluetooth connectivity is a given, in budget models the chips installed are often essentially the same and we don't see advanced chips without a price-hike.
2 sets of competing headphones with matching chips can provide very different listening experiences this is really down to how well they maintain the signal clarity and how well they recognize the signals and process them into digital audio via their speaker drivers.
Often the Bluetooth will be assisted by technologies such as the long-favored AptX tech, this helps keep the signals clearer and isolates your signal from the millions of other wireless signals around you.
The audio distribution profile is important too, some big brands have their own proprietary or preferred methods Sony tend to favor A2DP which is advanced but widely recognized by capable devices.
In the low-price regions, it is important to consider the durability of a product because production costs are usually reduced in the early stages by choosing cheaper materials. Sometimes this is a necessary sacrifice and sometimes this is completely detrimental.
The audio quality, of course, should be important as the primary function of a set of headphones is for listening use.
Are Budget Bluetooth Headphones Worth Buying?
The invention of the modern CSR chip has really changed the electronics industry bringing the wireless operation to essentially any product on the market and for a far more affordable price.
The chips installed in budget region products are generally speaking identical, if not they have pretty closely matching specs, this means they don't differ too heavily and tend to have the same range of transmission. How well the headphones interpret their Bluetooth signal, however, can vary from product to product as explained above.
Thanks to the advancements in the development of the technological side of things we are seeing some very capable products and providing you try o stick to the tips in our guide you will find yourself pleasantly surprised at what your cash can get you.
Conclusion
Buying a quality budget Bluetooth pair of headphones boils down to deciding on a style based on your personal preferences and intentions for use. Once this is solved selecting a set which is manufactured to a satisfactory level from materials which won't break too easily is your biggest priority.
Just how great they sound is down to their driver components and its supporting circuitry tech, but there are many well-engineered bargains to be had.
With some luck, today's reviews and buyers good should have provided you with some real food for thought and the necessary knowledge to make an informed future purchase.
Hopefully, they will have highlighted just how much the industry has evolved in recent years and clarified the capabilities of the modern CSR chip.
Expert Tip
If you are on a very tight budget you may want to look at our selections in our Bluetooth headphones under $50 article for more inspiration.
Did you Know
If you like the specs of some of the products we have listed in this article but aren't won over by the style many of the manufacturers make an in-ear and over-ear model in the same range to provide better choice to their potential customers and widen their demographic.
If you've enjoyed this review by Music Critic, please leave a positive rating:
[vc_separator