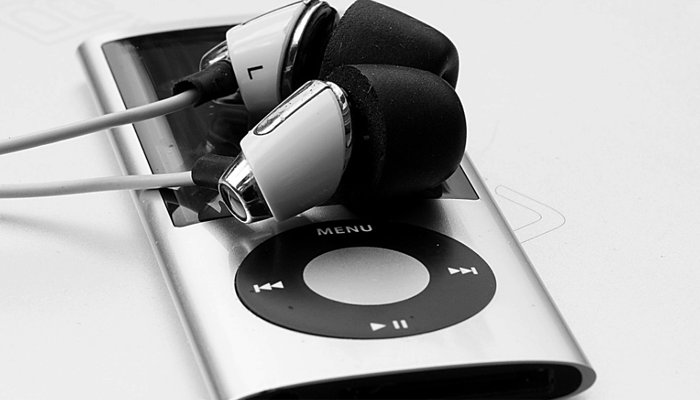 In today's article, we are exclusively going to examine some of the better wireless models on the market to help highlight what to look for; we've sifted through the sets to find the ten best wireless in-ear headphones in 2021, which we've selected based on a variety of criteria.
We're often considered wireless models in the murkier ends of the market, as they can often be the most confusing to figure out. Sure these wireless earbuds are priced appealingly, but will they last long enough to warrant an investment, and will the audio do your favorite tunes any justice at all? Whether you're looking for something to rival the Airpods Pro, Momentum True Wireless, the Jaybird Vista, or the Jabra Elite, we've got you covered. We'll help you find the best wireless earbuds for you.
It's tough to navigate the lower priced region, and while we haven't limited today's article with any specific budget allocation, we have included many cheap wireless earbuds which we feel provide a safe-bet solution for your wireless audio needs. They also offer cheap alternatives to the Jaybird Vista, Jabra Elite, Momentum True Wireless, and the Airpods Pro. As usual, we've included buyer's guide to give a bit of useful information before you part with your hard-earned cash. This will ensure you pick the best wireless earbuds for you, whether you want them to listen to music, a podcast, or your favorite audiobook.
View The Best Wireless In-Ear Headphones Below
1. Phaiser BHS-530 Bluetooth Headphones
These wireless in ear headphones from Phaiser have Bluetooth 4.1 technology integrated into them, which allows for an easy pairing with your device. You get 11 hours of battery life from a single charge - this is an excellent battery life option. They come with a range of ear tips to choose from so that you can get a comfortable fit.
When it comes to sport and a good earbud, wireless is always the better option. The behind-the-head design means these earbuds aren't true wireless. However, they offer a combination of comfort, as well as a secure fit, so you can wear these wireless earbuds during exercise. Not only that - the nano-coating means they are sweatproof. They are some of the best wireless earbuds, with a frequency range of 20Hz to 22kHz, meaning you'll get the most from your music.
Pros:
+ Sweatproof.
+ Wide frequency range.
+ Comfortable fit.
+ Bluetooth 4.1 technology.
+ 11 hours of battery life.
Why We Liked It - These are some of the best wireless earbuds on the market. They're comfy, secure, have a great sound profile, and have a substantial amount of battery life from just one charge.
2. ELECDER D12 True Wireless Earbuds Bluetooth 5.0 Headphones in Ear
The best wireless earbuds must be lightweight, secure, and comfortable to wear, and there's no doubt that the Elecder D12s offer all these attributes. The earbuds fit so snugly inside your ears that they will block out a significant amount of external noise, even without active noise cancelling abilities.
Battery life is substantial, as you can get six hours from a single charge. When you use the charging case, then you can recharge the earbuds sixteen more times for ninety-six hours when it comes to battery life. They are easy to operate, thanks to the operation key. These are some of the best wireless earbuds for joggers - they will love the IPX5 waterproofing, as it will protect their wireless earbuds from rain and sweat.
Pros:
+ IPX5 waterproofing
+ Six hours battery life from one charge
+ Includes charging case
+ Stable Bluetooth 5.0 connection
+ Easy to use
Why We Liked It - The best wireless earbuds provide you with a secure, comfy fit, and give you a significant amount of battery life from a single charge, all at a very affordable price. That's exactly what these do. The sound profile is also great.
3. Samsung Galaxy Buds, Bluetooth True Wireless Earbuds
Next, we have a true wireless option to rival the Apple Airpods Pro. These Samsung Galaxy buds provide a seamless Bluetooth connection and serves up the premium sound, making them some of the best wireless earbuds you can buy.
This Bluetooth-equipped wireless earbud set is made exceptionally well and provides a very durable, true wireless choice. They come with three adjustable ear tips and wing-tip sizes to choose from. This keeps the wireless earbuds comfortably within your ears and allows for a better range of motion. They are flexible and coated, keeping them water-resistant.
The wireless earbuds' drivers are constructed from top-quality components that work very effectively to reproduce very authentic audio. They're optimized at each end of the spectrum and tuned by AKG to a proprietary guide that ensures their response is very accurate.
The bass is substantial in the mix with good headroom. It's backed by the assistance of a volume driver, giving the low frequencies a bit of a bass boost. The treble end is bright and helps to provide much-needed clarity to provide crisp audio and noise.
The Samsung Galaxy buds have intelligent noise cancellation, which allows the users to control how much decibel reduction goes on via their Ambient Aware mode. This noise cancellation will enable users to hear the noise in their surrounding environment. This is safer in built-up areas and ensures you won't miss a train announcement, as well. How many noise cancelling devices can do that?
They work for 6 hours, but their carrying case stores an additional 7 hours of power. Not only that, but the case ensures that you'll never lose them. Once you've finished listening, just pop them in the case. These Samsung wireless buds are some of the best wireless earbuds on the market. If you're looking for a pair to rival the Apple Airpods Pro, Beats Powerbeats Pro, Jabra Elite 75t in terms of excellent sound quality and sound profile, you've got it.
Pros:
+ True wireless option.
+ Charge on the go with carrying case.
+ Exceptional drivers for great sound.
+ Premium audio.
+ Ambient Aware mode and noise cancellation.
Why We Liked It - These wireless earbuds may be priced far higher, but it's a true reflection of their advanced engineering and fantastic features. These are some of the best wireless earbuds on the market, rivaling other high end options in sound quality and design, like the Beats Powerbeats Pro and Jabra Elite 75t.
Another choice that provides a high-quality audio experience is the critically acclaimed Bose SoundSport wireless model, which we have highlighted in past articles.
These wireless earbuds' exclusive 'Stay Here' tips are ergonomically designed to stay within the ear. They lock in place with their flexible fins, allowing for rigorous motion.
The wireless earbuds dangle freely about the neck between listening via a linking cord. This means they're not exactly true wireless, but it's a great design. They have a high water-resistant certification - all internal electronics are sealed to keep these wireless earbuds protected against moisture.
They feature premium well-engineered drivers, which provide a detailed dynamic sound. This sound stays consistently balanced, aided by their active equalization.
The wireless earbuds have a well-integrated microphone and utilize active noise cancellation techniques to keep communication lines clear. You won't be interrupted by outside sound and noise. They also provide 6 hours of listening between charges.
Pros:
+ StayHere tips.
+ Premium audio and sound.
+ Well-engineered.
+ Active EQ and noise cancellation.
Why We Liked It - They are exceptionally well-made and serve superior sound.
5. Dkaile Magnetic Wireless in-Ear Earphones
Another set of wireless earbuds which has the same magnetic catchment system in place to give them a convenient travel method is this wireless pair from Dkaile. Their Patented 'Anti-drop' tips
These wireless earphones are exceptionally low-priced and still manage to provide an excellent basic set of headphones, which are ideal for when a set has broken on you at an inconvenient time, or cash is in short supply.
They are a reasonably well-made set of wireless headphones. The manufacturing isn't notably any different to pairs priced far higher. The components used within their construction are good quality, and importantly, their Patented 'Anti-drop' tips are sufficiently comfortable with an ergonomically angled design.
These wireless earbuds are supported by auricular wings, which help keep them in place during motion, making them an excellent cheap sports option, too.
They feature easy to use in-line controls and serve up audio with good response, fair range, and decent balance. They pair easily, they have a mini-USB charging port and provide active noise cancellation as well.
This cheap option is good enough to rival some high-end options, such as the Jabra Elite 75t, the Sony WF-1000xm3, and the Beats Powerbeats Pro.
Pros:
+ Anti-drop sports wings.
+ Good quality.
+ Rock-bottom price.
+Active noise cancellation.
Why We Liked It - These wireless earbuds are a very low-priced set which unbelievably, manage to offer fair audio reproduction, with an ergonomic sport-friendly design - in a durable little package.
6. Letsfit Bluetooth Headphones
Next up, we have a true wireless option under $100 from Letsfit. It's no secret that Letsfit is one of the best brands when it comes to headphones, let alone wireless earphones. We could probably write a whole article on this brand alone. But for now, let's just stick with the Letsfit Bluetooth Headphones.
Like all good true wireless earphones, these buds are lightweight, which makes them excellent for portability. You can take them anywhere, whether you're commuting to work, or going just taking a walk. They come with a wireless charging case, which is good for a number of reasons: one being you won't lose them – just pop them in the charging case when they're not in use – and another being that you don't have to worry about running out of charge.
Speaking of charging, these true wireless earbuds have an extensive 24-hour battery life when paired with the wireless charging case. You can be out and about all day and night, and your headphones still won't run out of battery life. How many headphones can boast that? That's another thing that makes these some of the best wireless earbuds.
The IPX5 waterproof rating ensures that your truly wireless earbuds are resistant to water, whether you get caught in a shower on your way home, or you're kicking those calories at the gym.
Not feeling the song you're listening to? That's fine! These true wireless earbuds also boast "smart touch control," meaning that you only need to tap your earbuds to switch songs or answer calls. That's not the only cool feature of these wireless earphones, however. They also have a "Primary/Secondary Mode" function. Easily switch between your wireless earbuds without having to pair them. That's not too bad for one of the best wireless earbuds on the market.
Pros:
+ IPX5 waterproof rating.
+ A charging case that provides 24-hour battery life.
+ Smart Touch Control – easily answer calls.
+ Primary and Secondary function.
Why We Liked It - For those of us who have a habit of losing our earphones, the charging case is a Godsend – not to mention, the amount of charging it provides. We also love that smart touch function as well, as it makes the wireless earbuds effortless to use. That's why these are one of the best.
7. Mpow Flame [Upgraded] Wireless Headphones
Here's a recently upgraded version of the fantastically received Flame wireless earbuds from the folks at Mpow.
The circuit board has seen an overhaul with signal optimization for enhanced audio reproduction. The sound is well-balanced with good depth. It has also been remodeled to be moisture resistant - these wireless earbuds now come with an IPX certification of 7, which is very high, rendering them safe for a wider variety of uses.
These wireless earbuds also have a new CVC chip for noise cancellation, providing a more immersive listening experience.
Their earbud tips are formed from skin-friendly softened silicone. Three different sizes are provided for you to choose between, giving the user a secure fit that's comfortable for more extended periods. The wing-tip design ensures these wireless earbuds stay in place, making them ideal for workouts and jogging.
They provide between 7 and 9 hours of use when fully charged. These wireless earbuds also have a quick full recharge, which takes around an hour and a half.
Pros:
+ Upgraded model with better circuitry.
+ IPX-7 certified.
+ Comfortable silicone tips with supportive wings.
+ Enhanced audio.
Why We Liked It - They have had a significant revamp; they provide a reliable wireless signal with some of the best noise cancellation for a reasonable price.
8. Vislla Wireless Earbuds
Calling all you sport folk! These wireless earbuds are for you. These are true wireless headphones, which means they don't come with connecting wire.
These Bluetooth 5.0 Vislla earbuds boast as being sweatproof and secure, which makes them the perfect choice for all those gym sessions and runs. The hooks are adjustable, which means you can find a comfortable fit that will stay in your ears when you're working out.
However, comfort and security isn't the only great thing about these wireless earphones. The sound quality is HD, which means your audio will be crystal clear and clean, whatever you're listening to. Get those workout tunes in place!
The battery 110 mAh battery ensures that these wireless earbuds will last for 8 hours. That's after one charging session, too! You can take them out and about with you all day, and you won't have to worry about running out of battery life. They also come with a charging case, which means the battery life can actually extend over 24 hours - not just 8 hours! That's just under double the average battery life - 5 hours! That's just another reason why these earphones are some of the best.
Pros:
+ Bluetooth 5.0.
+ 8 hours battery life!
+ HD sound quality.
+ Comes with a charging case.
Why We Liked It - Did we mention the Premium stereo audio? No? Well, these wireless earbuds will give you amazing sound and, thanks to their noise cancelling abilities, you won't miss out on their deep bass. These headphones also provide some of the best battery life.
9. Purity True Wireless Earbuds
These Purity earbuds are another true wireless option.
They offer quick pairing, making for a stress-free experience. The flashing light means you never have to wonder if you've paired these wireless earphones correctly, as is the case with other truly wireless options – you know you have.
They also come with a charging case, which means you can charge your truly wireless earbuds when you're on the go. This is also a great idea for those of us who tend to misplace our earbuds. You never have to worry about that with the charging case - you get battery life for a whole 14 hours. And without the charging case, you get 4 hours of battery life, which is great for any workout session or commute. If you need more battery life, however, we'd recommend you go for a truly wireless option that's 5 hours and over.
You don't have to remember endless buttons and functions with these wireless earbuds. The design comes with one single button that you can use to control your earbuds. You can play your favorite tunes, pause, and even skip, which makes them some of the best wireless earbuds if you're on the go.
These truly wireless earbuds are also water resistant to a rating of IPX5, which means any damage your true wireless earbuds sustain, won't come from water. This is why they're some of the best wireless earbuds for those who like to run outside.
Speaking of damage, Purity is so sure about the durability of their truly wireless buds that the earphones also come with a one year warranty. These are some of the best wireless earbuds options, good enough to go head to head with high-end models, such as the Sony WF-1000xm3, the Jabra Elite 75t, and the Beats Powerbeats Pro.
Pros:
+ IPX5 water rating.
+ Truly wireless.
+ Comes with a charging case for wireless charging.
+ Effortless pairing.
Why We Liked It - We like how easy these truly wireless headphones are to pair. Not only that, we also love the charging case, which provides 14 hours of battery life. A lot of the best wireless earbuds only boast 5 hours of battery life! This makes these wireless earbuds some of the best for people who are always on the go, rivalling that of the Jabra Elite 75t, and the Sony WF-1000xm3.
10. Picun Wireless Headphones 10 Hrs Playback Sport Bluetooth Headphones
We're ending with another ergonomically comfortable in-ear offering. It's very beautifully presented with an iridescent finish.
These wireless earbuds have a shallow-fit tip design; they are made with softened silicone, which is super-flexible and offers better comfort.
They are well-manufactured and also feature a magnetic system. These means they're not a truly wireless design. However, you can wear them like a necklace when they're not in use. This truly wireless design is the best option if you're frightened of losing your buds, as it adds that extra security.
These wireless earbuds include some of the best drivers, measuring 13mm, but they are still incredibly lightweight and ideal for running. The extra space provided within the drivers gives them the edge over competitive models, as they're better equipped to respond more accurately, giving some of the best overall audio reproduction.
The sound is high fidelity and has well-distinguished dynamics. The bass has better performance, and these wireless earbuds operate with a loss-less signal.
Their battery has a great capacity, capably providing up to 10 hours of battery life between charges, recharging quickly. They operate efficiently via their one-touch music and call controls and have a high-quality in-line microphone.
They are rated IPX-5, so they are pretty water-resistant, thanks to their high-tech nano-coating.
Pros:
+ Larger drivers (13mm).
+ Loss-less signal.
+ Shallow ear tips.
+ 10-hour battery life.
Why We Liked It - These wireless earbuds are the best example of what is available on the current market. We like their color options; the rose gold is beautiful.
Wireless In-Ear Headphones Buyers Guide
Why Choose In-Ear Headphones?
In-ear models are today a popular go-to choice, mainly because of the convenience they provide. They are far more portable than their over-ear counterparts.
Their pocket-sized nature gives them a clear advantage, and their compact nature makes these wireless earbuds a little more discreet for private listening on the go.
When they were initially produced, the benefits of their tiny size were immediately apparent, but the reality of tucking them away in a pocket brought with it a task more taxing than carrying an over-ear Bluetooth set in a backpack, so the pros didn't outweigh the cons.
The other thing which they didn't have quite right was the earbud design itself. Sure, they had managed to shrink the tech and component sizes down significantly, but the saucer-like buds had mesh speaker grilles and sat just at the mouth of the ear canal. They were often ill-fitting and uncomfortable. But today, the designs and tip separation from the unit has changed the way we wear them.
Some still consider an in-ear model less comfortable which is essentially just down to personal preference but now that they are sporting designs which keep them securely in place and are bestowed with Bluetooth connectivity, their convenience is as it was initially intended, and they are a common headphone choice for day to day personal listening.
Many models are equipped with an integrated microphone, as many of us tend to play our music from a mobile device. Having the mic allows us to answer calls at the touch of a button (or two) and also means we can operate our machines via voice commands as well.
What To Look For When Buying Wireless In-Ear Headphones?
In-ear models generally come with removable tips; they need to be able to conform to the particular ear canal shape to stay in place; this means they must be manufactured from flexible materials. If they aren't, then they can cause discomfort to the wearer. It's a delicate balance to strike as if they aren't rigid, then they won't stay in place so quickly.
The majority of companies sell their models with a variety of sized tips to provide a range of fits and keep them tailored to the individual. One size simply does not fit all.
Increased portability is one of the most important attributes of an in-ear Bluetooth headphone model. It tends to be athletically inclined, which is hardly surprising as music really enhances a workout routine and helps keep the pace when you go out for a run.
This makes how well they stay within your ear a vital factor—their many innovative design concepts to assist with this. Most commonly, we see the fin and hook incorporation to help support the weight of the bud. Though obviously, it's a good idea to seek a very lightweight model in the first place anyway, many still need the reassuring back up of a support system. The most secure being is a full over-ear hook, though they aren't the most comfortable, and some people just can't get along with the design at all.
As you'll have seen from our selection, some models have innovative solutions, such as magnetic tips, which allow them to be worn as a necklace when they are not being used. These aren't true wireless options, though, as they do have a connecting wire. If you're looking for true wireless earbuds options - that is, without a wire - then you can purchase earbuds on their own. However, if you're worried about losing your truly wireless earbuds, going for an option that's still wireless, but not true wireless, might be the best for you. Earbuds that aren't truly wireless might be the best for people who do a lot of physical activity, as when you're going for a run or working out at the gym, earbuds that aren't true wireless are less likely to fall out.
When it comes to the wireless capabilities, most models are kitted out with a new CSR chip, but some are more capable than others. You should always opt for a set with up to date connectivity, as it will provide more stable signal transmission and be widely compatible. You can save yourself a few bucks with an older version but ensure this is 4.0 or higher for the best results.
Some will come with a case. The case will not only ensure you won't lose them but also that the battery life will remain charged. Get yourself a pair with a case if you can!
The most important thing, whatever your budget is, the manufacturing quality and the audio produced.
In-ear models have naturally smaller drivers, but there are models on the market with bigger drivers. We suggest something a minimum of 9-10 mm. They need accurate tuning or optimization to reproduce the best frequencies. The fuller their response, the better mix of dynamics produced.
Conclusion
Getting your hands on a pair of capable Bluetooth in-ear headphones should be relatively easy, given that the market is flooded with competitive products. It doesn't have to cost an arm and leg either.
Of course, the best performing sets are typically priced higher. The premium models we have hidden in the mix wipe the floor with the cheaper ones, but the budget end of the market is pretty impressive for an average shopper with average needs.
The best wireless premium sets will probably have active noise cancellation built into them. Active noise cancellation is the best type when it comes to noise cancelling abilities.
Keep in mind which wireless earbuds are compatible with which type of device. For example, the Apple AirPods and Apple Airpods Pro are exclusively for Apple customers. Don't get us wrong; the Apple AirPods Pro are some of the best quality true wireless earbuds out there. However, if you don't have an iPhone, there's no point in investing in them. Get a design that suits all devices.
Many of the wireless earbuds we have reviewed today sit somewhat high-up the best-sellers ranking lists or are critically acclaimed. Some are award-winning even, and it's pretty plain to see why. They provide a fair few attributes, some of them at a very low-cost price, and everyone wants a bargain.
It's not all about sound quality. You should also consider battery life! If you're taking your wireless earbuds, whether they're truly wireless or not, to work with you, then a longer battery life might be better. The best wireless earbuds will have a battery life that's 5 hours and over. If your truly wireless earbuds come with a charging case, even better! As a general rule, don't go for earphones with a battery life under 5 hours, even if they're claiming to be the best wireless earbuds. You'll spend all your time charging up the battery life.
However, if you're still stuck, here are some other good options. As mentioned above, there are the Apple Airpods Pro, but also consider the Beats Powerbeats Pro, Sony WF-1000xm3, Momentum True Wireless, and the Jabra Elite 75t. However, we're sure that the wireless earbuds we've included will suit you just fine - they are, after all, the best, and all have an amazing sound profile and sound quality.
Whatever your budget, we hope today's reviews and buyer's guide will get you heading in the right direction. The best wireless earbuds will be what's best for you.
Expert Tip
If you're going to use your earbuds with a mobile device, you will need a microphone and may have to consider noise cancellation or isolation to keep your conversations clear.
Did you Know
We recently reviewed the 10 Best Noise Canceling Headphones Under $100, which has very in-depth buyers guide to explain how ANC works.
If you've enjoyed this review by Music Critic, please leave a positive rating: