In this Samsung Galaxy Buds Plus review, we will uncover all of the details you should know to decide whether you're willing to spend the money on them or not. When you choose to buy a new pair of Samsung Galaxy buds, you will be making a relatively significant investment. Knowing what you're getting can ensure you're happy with your purchase.
Some people don't see the point in upgrading every time a new tech item comes out. However, these Samsung Galaxy Buds have a lot to offer. The upgraded earbuds look very similar to the original Samsung Galaxy buds, but they have improved quite a bit. You will get longer battery life and higher quality sound while using them.
The Samsung Galaxy Buds Plus offers more features and better quality than the original galaxy buds. They operate with BlueTooth 5.0 and have excellent battery life. You can charge them wirelessly, and they are quite compact. Consumers are impressed with the microphone quality and the compact design of the charging case.
Are the Samsung Galaxy Buds Plus right for you?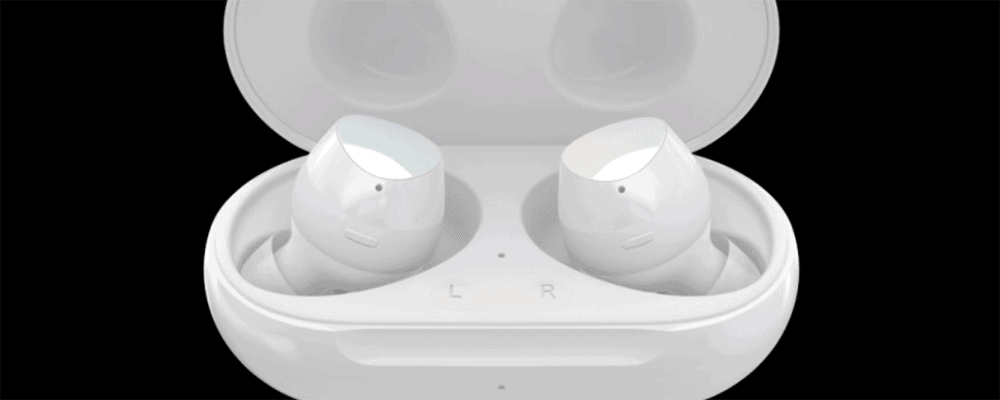 Many people will benefit from purchasing the Samsung Galaxy Buds Plus. If you own a Samsung Galaxy smartphone or a smartphone powered by Android, these may be the earbuds you have been searching for. Samsung has integrated Spotify as a feature, and it's available to all Android users.
With that being said, their Wireless PowerShare is only available on Samsung devices. Using an iPhone does not count you out for the Samsung Galaxy Buds Plus earbuds. The AAC support will provide iPhone users with clear, uninterrupted media playback.
Consumers are quite impressed with all of the features the Samsung Galaxy Buds have to offer. They are water-resistant and will give you up to 12-hours of battery life from a single charge. There aren't too many earbuds that can make the same claim.
What will it be like when using the Samsung Galaxy Buds Plus?
The original Galaxy Buds did very well, and they shaped Samsung's approach for the Buds Plus version. While they look very similar, there have been several changes in the electronic components under the house. Some consumers were concerned because of the all-plastic build.
It has been noted that they were worried that this cheap material wood makes the earbuds less resilient. However, the use of plastic has made them lightweight and Incredibly comfortable. On top of all of that, the use of plastic makes them more affordable.
The Samsung Galaxy Buds Plus does have some pretty cool changes. The design is similar, but consumers will get more accessories when they purchase this item. The Samsung Galaxy Bud Plus earbuds come with multiple options for the earbud's sleeve. An earbud sleeve is a part that fits over the end of the earbuds and that you insert into the ear canal. This set will come pre-installed with a medium-sized ear sleeve, and there are three other varying sizes included with your purchase.
The Samsung Galaxy buds plus do have other components that are improved from the original Galaxy Buds. They use a dual driver system, which means that each earbud has a tweeter and woofer. Consumers are impressed with the sound quality that this produces and have noted that it comes with limited distortion. This advanced technology produces better sound than you're going to find in most wireless earbuds.
Spotify Integration and Galaxy Wearable App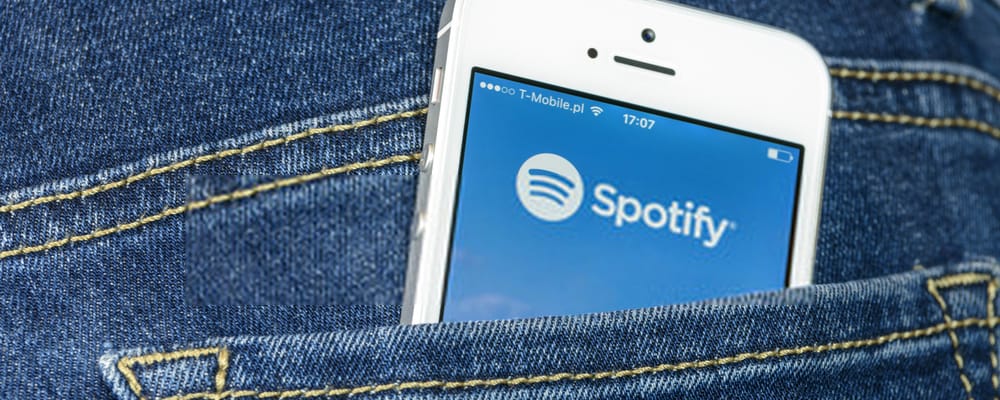 One of the biggest reasons that consumers are picking up the Samsung Galaxy Buds Plus headphones is because of the Spotify integration. Interestingly enough, this service is also now available with the original Galaxy Buds. When you want to stream Spotify, you will need to download the Galaxy wearables app.
Consumers are pleased with this app and feel that it's better than most other apps that are associated with true wireless earphones. The ability to use Spotify is only available on Android devices.
While Spotify is one of the most significant advantages in downloading the Galaxy wearables app, there are some other cool functions you get with it. It allows you to make Ambient sound adjustments. Additionally, there is a setting so that you can find your Samsung Galaxy buds plus earbuds if they go missing. You will also have access to an equalizer and software updates.
Connecting the Samsung Galaxy Buds Plus
Depending on your device, the Samsung Galaxy buds plus are extremely easy to connect. If you're using a Samsung Galaxy smartphone that runs Android 7.1.1 or higher, you are off to a good start. Additionally, having the SmartThings amp installed is going to make the process even easier. If you have both of these components, then you will see a pop-up window when you try to pair your Samsung Galaxy Buds Plus with your smartphone.
If you don't have these two things, you will need to pair the galaxy Buds Plus by removing them from their charging case. From there, you will need to go into the Bluetooth menu on your smartphone and select the Galaxy Buds Plus that will now be listed.
What sort of range do you get with the Samsung Galaxy Buds Plus?
Because the Galaxy buds plus use Bluetooth 5.0, consumers will get almost 11 yards of range. You'll be able to easily step away from your phone while listening to your music uninterrupted.
Some people were looking for an upgrade in the aptX support, but that didn't happen. These earbuds are utilizing the same codecs that we saw in the original Galaxy Buds. The connection strength for these true wireless earbuds is very reliable, and consumers are pleased with the lack of issues.
How is the battery life on the Samsung Galaxy Buds Plus?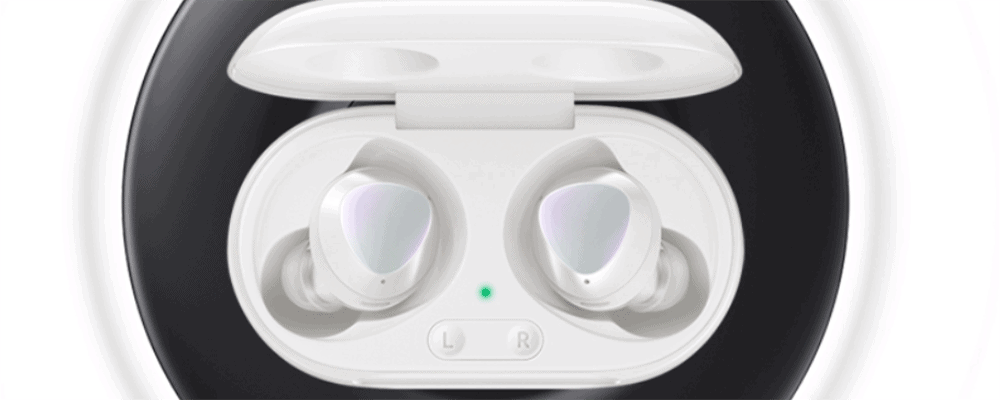 More often than not, the battery life of wireless earbuds isn't very good. Consumers are pretty impressed with the fact that the Galaxy buds Plus offer more than 11-hours of continuous use before needing to recharge them. It has been noticed that the depletion rate of the buds individually is uneven.
This means that your right earbud may die before the left one does. While this is a bit unnerving to some people, it isn't a big deal and will more than likely be corrected as they work through software updates.
When it's time to charge them, you will be able to use the wireless charging case. You will get an hour of listening for every three minutes that they are charged for. The charging case holds one full wireless charging session for your Galaxy Buds Plus earbuds. The case is tiny, which is why you only get one battery charge out of it.
The True Wireless Galaxy Buds Plus does have better battery life than many other options in the same category. When you're looking for a battery that will hold its charge and has the ability for wireless charging, this may be the perfect fit. Most consumers are delighted with the 11 hours of battery life they get from a full charge. It's unlikely that you will find wireless buds that provide you with much more than 11 hours' worth of continuous use.
How is the sound quality of the Samsung Galaxy Buds Plus headphones?
The sound of your headphones will determine whether or not you are truly happy with them. Many of the Galaxy Buds Plus review statements show that there has been an improvement in the bass response. If you like to listen to Hip Hop, Pop, or rock music, this is a significant improvement.
You will notice the improvement when you hear the sound of a kick drum. There isn't much amplification on the highs and mids, which means that if you're listening to a song with a lot of instruments, you may not notice the fine details of them. The louder bass notes overtake the quieter notes, which is why this occurs.
The added accessories of wingtips and bear ear sleeves help improve isolation. With a good ear seal, you will have better sound. Additionally, improved isolation will help cut down on ambient sound. Background noise won't bother you when you are wearing the Galaxy Buds Plus headphones.
In the case that you can still hear what's happening around you, you simply need to switch out the tips. By default, they will have the medium-sized tips on them, so changing to a larger size may provide you with better sound quality and clarity.
The sound quality of your headphones is essential—the fit matters to ensure that you get excellent sound every time you're wearing them. There are a few instances where they don't provide a proper fit, but that is rarely the case. When you invest in the Samsung Galaxy Buds Plus, we are certain you will be pleased with the quality of their sound.
Is the microphone on the Galaxy Buds any good?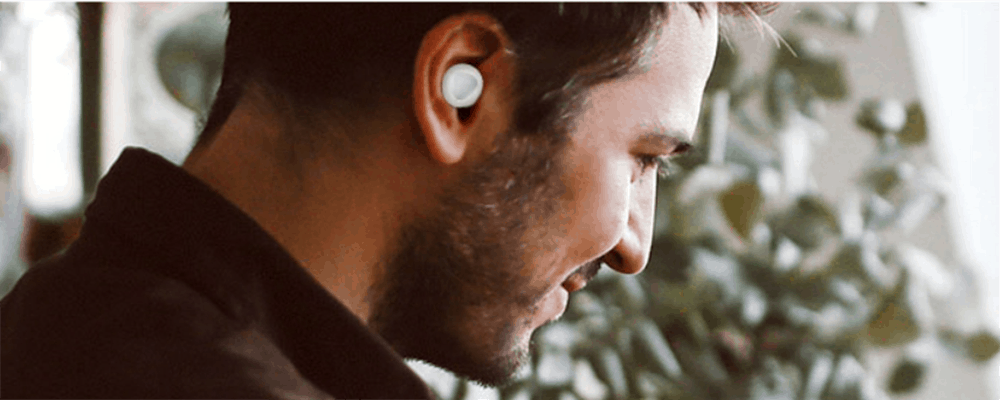 In case you haven't heard, there have been some fantastic improvements to the microphone on these buds. Samsung has equipped them with a three microphone array. Two of them are on the outside and one on the inside. They all work together to provide clear voice transmission.
The external microphones will focus on what you're saying while reducing any noise that may be around you. Whether you're talking with a friend or making an important business call, these buds will provide clarity to those that are listening to you. The improvement of the buds' microphone is something that consumers are pleased with.
Do these buds offer multi-point functionality?
These buds were absolutely supposed to support multi-point functionality between Bluetooth devices. When it got closer to the release date, the company removed all its thoughts on this feature from their sight. Unfortunately, multi-point functionality is not currently available with these buds. Even though we found that multi-point functionality isn't featured with these Samsung Plus buds, they do remember your devices.
So, switching between your devices is streamlined and straightforward. There is no need to disconnect from any of your devices manually. Instead, you will simply need to select the prepared buds from the Bluetooth menu on the device you're trying to connect to.
What should I do if I'm on a budget and can't afford these new buds?
In the case that you are unable to afford the newest version of these earbuds, you should look at the original style. You can find them in different places for stellar deals that may fit into your budget more efficiently. While the older version doesn't provide you the extended battery life that this set does, they still offer excellent sound quality.
Additionally, the microphone is not as good either, but overall does provide the user with a decent amount of clarity. The previous version still charges quickly, and they look almost identical to the newest version. It's certainly the case that most people would not be able to work out which version you're wearing just by looking at them. So, if you're working with a reasonably tight budget, using the original Samsung Galaxy buds will suit your needs.
Conclusion
Overall, consumers are more than pleased about the upgraded version of these wireless earbuds. They may look the same, but the quality is much better, and so is the life expectancy of the battery. Because the casing is made of plastic, you won't be making as big of an investment as you would with other truly wireless headphones.
Built by a brand that is trusted by millions of people, we are certain you will be satisfied with the experience you have when using this product. As the software is continually updated, we expect to see more and more improvements come about. Putting your hard-earned money into this brand and their products will not be a mistake.
If you're using an Android smartphone or a Samsung smartphone, it's unlikely that you are going to find a wireless set of headphones that would be preferable over these. With proven technology, excellent sound quality, and features to ensure that the outside noises don't disrupt your music or conversations, you are sure to be more than pleased with the experience that these headphones provide.
Taking the time to review what users have to say will prove how well-regarded this set of headphones is. Once you give them a listen, you will understand why they get such glowing reviews from the people that are using them on a daily basis.
If you liked the article, please leave your feedback.