Finding the best budget headphones on the market can be a challenge. While you can spend hundreds or even thousands of dollars on headphones, you don't need to. You can find excellent budget headphones that will give you exceptional sound quality, a comfortable fit, and other advanced features. There is absolutely no reason to drain your savings account when you're looking for the perfect pair of headphones to suit your preferences and style.
Whether you are looking for earbuds or over-ear headphones, some options will not only meet your needs but also come at affordable prices. You don't have to sacrifice things like style, battery life, or noise cancellation just because you are working with a budget. Attaining the best budget headphones in your preferred price point is only an article away. You can easily find all of the features and aspects you find with the pricier brands but at a small fraction of the cost.
At a glance:

Our top 3 picks
Our team's top 3 recommendations
Best Overall
(Best Overall) Audio-Technica ATH-M20x Professional

Comes with 6.3mm adapter
40mm drivers
Earcups swivel
Premium Quality
(Premium Quality) GRADO SR60e Prestige Series Open-Back

Comes with 6.3mm adapter
40mm drivers
Earcups swivel
Great value
(Great Value) JBL Tune 210

Comes with 6.3mm adapter
40mm drivers
Earcups swivel
View The Best Budget Headphones Below
1. (Best Overall) Audio-Technica ATH-M20x Professional
The Audio-Technica ATH-M20x Professional headphones are some of the best over the ear headphones available. They offer a durable design and are perfect for tracking and mixing because of the low-frequency performance.
The shape of the Audio-Technica ATX-M20x Professional are noise-cancelling headphones and provide excellent sound isolation. These cheap headphones have a single cord, which is more convenient than a dual cable.
Pros:
+ Comes with 6.3mm adapter
+ 40mm drivers
+ Earcups swivel
Why We Liked It - When looking at the best headphones, over-ear options are well regarded. They help decrease outside noise, and many people find them to be more comfortable than other headphone options. The Audio-Technica ATH-M20x Professional model is comfortable and has excellent sound quality.
2. (Premium Quality) GRADO SR60e Prestige Series Open-Back
When looking at the best headphone, over-ear is frequently thought of to be the best. These over-ear headphones have a retro look and provide better audio quality than many other budget headphone options.
The ear cushions are replaceable, and they use vented diaphragms. Vented diaphragms reduce distortion and enhance bass response. Coming in at under a hundred dollars, great over-ear headphones best for your budget are found right here.
Pros:
+ 1-year warranty (excludes earpads)
+ Adjustable fit
+ 60-day money-back guarantee
Why We Liked It - Grado has been in business for more than 60-years. With that experience, you know you're getting one of the best budget headphone options around. If, for any reason, you find yourself to be dissatisfied, they will do whatever it takes to get it right.
3. (Great Value) JBL Tune 210
The JBL Tune 210 headphones are some of the best cheap headphones out there. Their sound is impressive. These earbuds may earn your respect because of the pure bass sound that they offer. While these are wired headphones, you won't have to worry about the cable getting tangled.
The flat design ensures you won't face this problem. Sometimes when in your ear, headphones are uncomfortable. The silicone ear tip material makes these extremely comfortable to wear for long periods.
Pros:
+ Built-in microphone
+ Includes carrying pouch
+ Hands-free calling
Why We Liked It - As far as budget headphones go, these truly are a steal. The investment that you will make is almost non-existent, and the base is quite amazing. When your price range is meager, look toward these earbuds for excellent sound and comfort.
These over-ear headphones offer fantastic sound at an extremely affordable price. You will get a comfortable and stylish fit. The earpads are soft and are excellent for sound isolation. Not only are these top headphones adjustable, but they also fold flat so that they are easy to carry around with you.
When they are folded, they are under an inch thick. Additionally, they offer Rich sound and come in a variety of different colors. Consumers are impressed with how easy it is to match this pair of headphones with their other devices.
Pros:
+ Durable stainless steel headband
+ Comfortable during long listening
+ Powerful sound
Why We Liked It - The 30mm driver unit makes for fantastic sound in these compact headphones. When you consider their price point, it is even more impressive. You will get top-quality sound at a price that aims to please every budget when you choose these over-ear headphones.
5. Shure SE112-GR Earphones
Shure creates some of the best budget ear headphones around. They are available in a wired variety or as wireless earbuds. The cables attached to the wired type are fixed, so you won't have to worry about them becoming tangled. A drawstring pouch is included in your purchase, as well as a cleaning tool, user guide, and sleeve fit kit.
It includes everything you'll need to truly enjoy your wireless headphones experience. The wireless option connects via Bluetooth, and many people love these true wireless earbuds. You will pay a bit more money for the wireless variety, but either way, they are an excellent price.
Pros:
+ Excellent sound isolation
+ Offers deep bass
+ Comfortable fit
Why We Liked It - When you purchase these earbuds, you will get excellent audio quality. Plus, they come with a very good variety of different sized ear tips leaves. This ensures you'll get a comfortable fit that blocks outside noise from interrupting your listening session.
6. RHA MA390 Universal Earbuds
The RHA in-ear headphones offer Crystal Clear audio at a price that pleases every budget. They include a microphone and the ability to control your calls and volume from the adapter cord. The standard connection works well with your Apple or Android devices.
As far as cheap headphones go, these are some of the most comfortable because of their shape. Consumers are genuinely impressed with the sound quality delivered from these cheap headphones. Additionally, you will get a variety of ear tips, a carrying pouch, and even a clothing clip along with your purchase of these well priced top-rated headphones.
Pros:
+ 3-year warranty
+ Durable aluminum housing
+ Distortion-free sound
Why We Liked It - The shape of these earbuds helps to ensure that you get an extremely clear sound. They are fantastic when it comes to noise cancellation, so you can truly enjoy the music that gets you through your day.
7. Beyerdynamic Soul Byrd
This brand has more than 95-years worth of experience in the audio industry. They are proven successful and providing the world with some of the best headphones that come in at a great price. Finding the best cheap headphones can be a bit difficult, but when you put your trust in this friend, it doesn't have to be.
These headphones are of the in-ear variety. They are built from materials that are comfortable to wear. The cables are tangle-free, and you can buy a true wireless set of earbuds through them if that is what you prefer.
Pros:
+ 3-button remote
+ Comes with carrying case
+ Hands-free calling
Why We Liked It - Not only do these ear bugs qualify as one of the best cheap options available, but they also come with some nice extras. You will get a carrying case and a cable clip. This makes holding your headphones with you and keeping the cable at bay while walking or running a breeze.
8. JLab Audio Go Air True Wireless Bluetooth Earbuds
When you are looking for the best true wireless earbuds available at a price that will please, this may be the perfect option. True wireless earbuds are typically very expensive. If they're not very expensive, they tend not to be very good. When you go with these wireless earbuds, you will get an exceptionally long battery life. They give you roughly 20 hours of playtime. They offer a dual connect feature so that you can use wireless earbuds individually if you prefer. Additionally, there is a microphone built into each wireless earbud to ensure that you have access to hands-free calling at all times.
Pros:
+ Slim profile
+ Crystal clear sound quality
+ Multiple sound modes
Why We Liked It - Some wireless ear headphone options are difficult to use. This set of earbuds is extremely easy to use. It uses a tap touch sensor, so changing the mode, answering calls, switching the song, or turning the volume up is easier than ever before.
9. Anker Soundcore Liberty
These wireless earbuds have recently been upgraded. The casing is more durable, and the sound quality is better than ever. Consumers are thrilled with the base technology that is utilized in these true wireless earbuds. Instead of listening to your music, you'll be able to really feel it.
Using Bluetooth 5.0, the link between your earbuds and your smartphone is almost unbreakable, even when you're a decent distance away. When wearing these wireless headphones, you will get a better fit than with those you have experienced in the past. They grip nicely and are very comfortable to wear for extended amounts of time.
Pros:
+ Excellent battery life
+ Ultra-lightweight
+ Comes with charging case
Why We Liked It - The battery life in wireless headphones sometimes leaves something to be desired. You will get up to 15 hours of uninterrupted listening when you decide to go with this Wireless option. Consumers feel this is one of the best sets of wireless earbuds available, and part of that is because of the exceptional battery life.
10. TaoTronics SoundLiberty
When it comes to the best cheap true wireless headphones on the market, many people will tell you these are the ones. They offer clear calling and noise-canceling technology to make phone calls and music more enjoyable than ever. Whether you are on a train, riding a bus, or in a car, the sound quality is sure to impress you with the powerful bass and drivers used in these headphones.
The battery life is truly amazing. You will get up to 30 hours of uninterrupted listening. The connection is stable, which means you won't have to worry about your wireless headphones disconnecting from your device.
Pros:
+ Top-rated design
+ Very affordable price
+ Each earbud connects independently
Why We Liked It - When you want to listen to your music all day long, you will require a set of comfortable headphones. These have an ergonomic design that will fit comfortably and allow you to wear them all day without experiencing any pain or discomfort.
Budget Headphones Buyers Guide
When you are working on finding the best cheap headphones available, there are a variety of things to consider. First, you need to decide the style you prefer, and from there, you need to consider the different features that they offer. The price will play a significant role in your decision. When you're looking for the best cheap headphones, one of the most important aspects will be the price range.
Price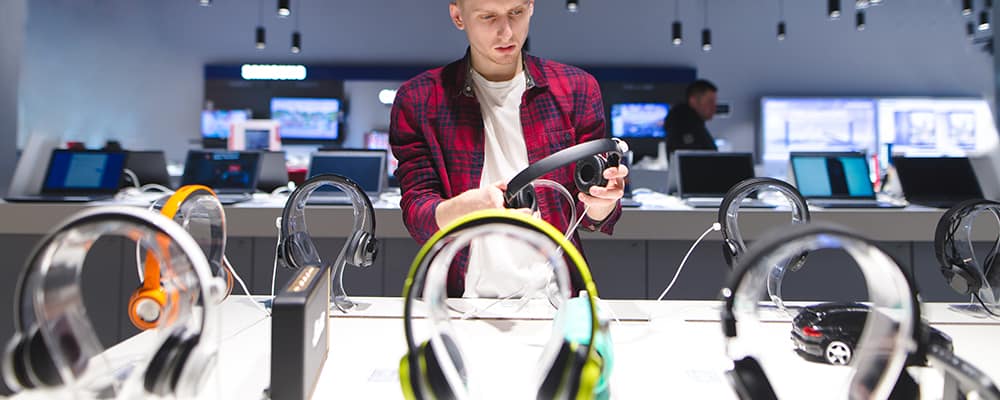 Some of the very best headphones on the market will cost you hundreds or even thousands of dollars. Finding an excellent set that won't cost a small fortune may seem like an impossibility. However, you can find a variety of wired and wireless headphones for a price that is minimal. Many of the options listed here have a price that is well under $100.
This is fantastic for those of you that are working on a very limited budget. Finding the best cheap headphones doesn't have to be a hard adventure. You simply need to figure out the price you can afford. Once you have the price figured out, all you have to do is look through the different options and see which headphones will best suit your needs.
Wired or Wireless
Another decision you're going to need to make is whether or not you want to use a true wireless set of headphones or those that are wired. The best option will be a personal one. You must understand that with true wireless options, you will be facing battery life issues. They will need to be charged, which may end up interrupting your music listening session.
Many people find that wired headphones are best because they don't have to worry about charging them. When making the comparison, you will need to think about how frustrating chords can be. Many headphones will use cords that don't tangle easily, but that does not mean that you won't be facing this challenge.
So, while wireless headphones may be the perfect fit for the occasional music listener, they may not give you the extended life that you will require if you listen to music more frequently. Wired headphones can alleviate the need to charge, but they do come with frustrating cords that can get in the way during activities. Overall, you simply need to decide what the most essential feature is, and that can help you shoes the best option for your lifestyle.
Sound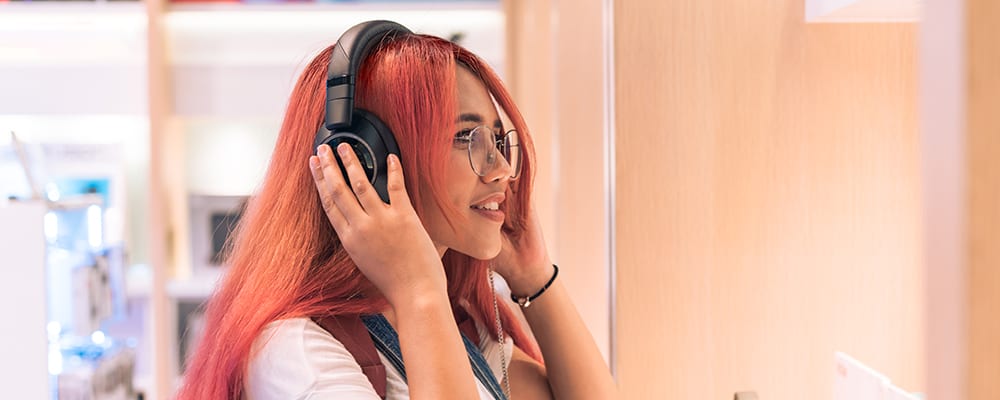 The sound that your headphones provide you can make you feel that they are best or have you feeling as if they are the worst. The sound you hear in your ear will be affected by a variety of different things. Finding noise-cancelling headphones will provide you with a better sound. Noise-cancelling headphones not only help to isolate sound but help to ensure outside noises don't disturb your ear while you listen.
Noise-cancelling options are plentiful. Many people find the best noise-cancelling choices are over-the-ear headphones rather than earbuds. However, many in-ear options that offer great noise-cancelling properties have recently cropped up.
Fit
The fit of your headphones is also going to determine whether or not you're happy with them. The fit will affect the sound and how comfortable they feel on each ear. Mini earbuds offer silicone tips that provide a good seal and comfortable fit during extended wear. Many people prefer the sound that is achieved when an earbud is placed inside of the ear.
Some people feel that the best sound comes from over-the-ear headphones. Additionally, many people prefer the fit. If you wear glasses, however, and earbud may be the best way to go. Over-the-ear headphones tend to cause a bit of pain and discomfort to those that wear glasses. This is because the arm of your glasses will dig into your ear and head while wearing your headphones.
Versatility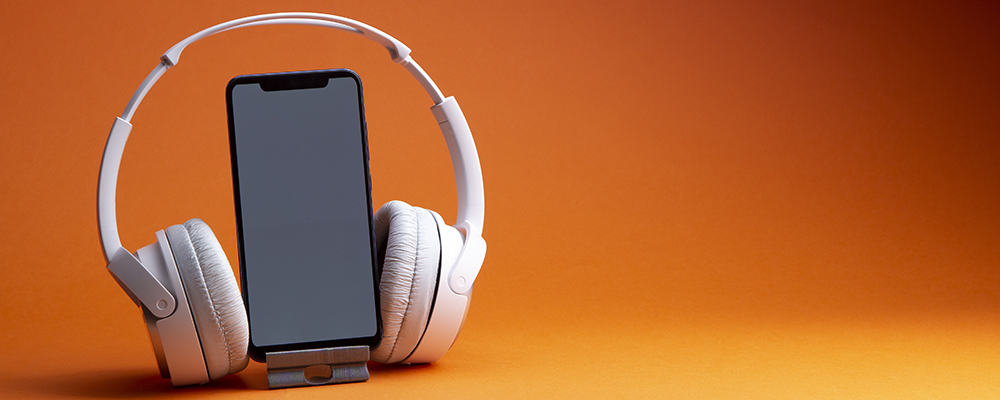 When you are deciding what headphones are going to fit perfectly into your life, you need to think about the versatility that they offer. Many headphones will simply allow you to plug them into your phone or connect via Bluetooth and listen to music.
On the other hand, many options out there provide hands-free calling and control over things like the song selection, and the volume of your music, phone calls, or podcasts. The ability to handle these things with an inline remote is exceptionally convenient.
Not only do some headphone options allow you to control these things, but many of them will also allow you to control the different sound modes. The ability to do this without having to use your phone is well-regarded among users and should be considered before deciding which set of headphones are going to fit into your routine the best.
Accessories
Many excellent headphone options are going to offer you a variety of accessories that can either be purchased with your headphones or come along with it. Most people prefer to find the brands that are going to give them extra accessories without them needing to invest more money.
Most of the options in this guy provide you with the most basic accessories to ensure you are happy with your headphones. Accessories you need to consider are charging cases for wireless options, carrying cases for wired varieties, multiple sizes of silicone tips, and different wiring capabilities so that you can plug into a variety of different devices.
The top-rated headphones are going to also provide you with tools for keeping them clean, user guides, and warranties. Taking the time to look over the services that are provided and the accessories that come with your headphones can guarantee you are more than satisfied with your purchase.
Conclusion
It's insanely nice to know that there are a variety of budget headphone options available that will suit everybody's needs. Whether you're looking for earbuds or over-ear options, there are a plethora to choose from. Finding the perfect fit for your ears and your lifestyle is actually simpler than many people imagine. Sure, there are a variety of different aspects to take into consideration before making your final decision.
You can take solace in the fact that you will not have to burden your budget to have a high-quality pair of headphones that you can rely on daily. While it is always best to try your headphones on before purchasing, that won't be a significant necessity when it comes to picking up a pair of budget headphones.
You will be investing a small amount of money and, therefore, if you are unhappy with them, replacing them should be no problem at all. More often than not, the manufacturer will include some sort of satisfaction guarantee, which helps provide confidence that you will be picking up the best headphones for your particular listening situation.
No matter how much money you have to invest, you're going to be able to find a seller pair of headphones that provide you with all of the accessories and features you need to continue listening to your favorite tunes, episodes, or podcasts.
If you've enjoyed this review by Music Critic, please leave a positive rating:
[vc_separator