With so much high-quality music, podcasts, and movies out there, along with our increasingly mobile world, everyone can benefit from a good pair of inexpensive headphones. Whether you want true wireless headphones, studio headphones, or wired earbuds, there are plenty of cheap options to choose from.
Here are our ten favorites on the market right now. year.
At a glance:

Our top 3 picks
Our team's top 3 recommendations
Best Overall
Panasonic ErgoFit

Ergonomic, comfortable design
Excellent sound quality
Partial noise isolation
Decent price
Good microphone audio
Premium Quality
OneOdio Adapter-Free

Ergonomic, comfortable design
Excellent sound quality
Partial noise isolation
Decent price
Good microphone audio
Great value
Mpow Flame Bluetooth

Ergonomic, comfortable design
Excellent sound quality
Partial noise isolation
Decent price
Good microphone audio
View The Best Inexpensive Headphones Below
Panasonic's ErgoFit headphones are designed with exceptional comfort in mind. They are lightweight with varying sizes of silicone tips to fit your ears perfectly. Also, the silicone tips create a loose seal between the material and the inside of your ear canal to help block out ambient noise.
These are wired headphones and are compatible with both Android and Apple devices. The cable is quite long as 3.6 ft and is meant to slide easily into pockets and bags without succumbing to constant wear and tear. 9mm neodymium drivers offer clear and crisp sound with deep lows and shimmering highs.
As with any good wired headphones, they have a microphone and controls right on the wire so you can use your phone hands-free. With plenty of color options, you won't have any trouble finding a set that works well with your daily attire. The ErgoFit's are reasonably priced as well, making them suitable for most basic music listening functions.
Pros:
+ Ergonomic, comfortable design
+ Excellent sound quality
+ Partial noise isolation
+ Decent price
+ Good microphone audio
Why We Liked It - As far as comfort, audio quality, and affordability, they are excellent. Being able to pick your favorite color is a pretty cool feature too. They are not going to blow your mind, but they are a decent pair of in-ear headphones.
OneOdio is a reputable headphone manufacturer whose focus is on superb audio quality and comfort. The Adapter free headphones we're featuring here are some of the best for studio work. Although they can be used for practically any professional audio application, DJs, music producers, video game aficionados, and music fanatics will all love the level of sound quality you get from the 50mm neodymium drivers.
The sound is perfectly balanced with an excellent relationship between the highs, lows, and mids. When you're mixing your most essential tracks, you'll have all the detail you need to get the best ix possible. The cable used is strong and sturdy with appropriate sized jacks to plug into your workstation without needing to buy a separate adapter.
The ear cups have memory protein cushions on them to cut down on heat build-up and skin irritation. Working for an extended period with these headphones will be no problem, and they will remain comfortable. The headband is adjustable, and the cushions rotate 90 degrees and fold up for easy portability and space-saving.
If you're in the market for superb audio and comfort for a good pair of headphones, then the OneOdio Adapter free option is excellent.
Pros:
+ Over-ear headphones
+ Good price
+ Studio headphones
+ Exceptional audio
+ Inexpensive
Why We Liked It - The sound is fantastic, and they are super comfortable for over-ear headphones. They have a decent build quality and are recommended for professional audio mixing, DJing, and pretty much any other application you could need them for.
The Mpow Flame Bluetooth headphones are the first wireless option on our list. Although they are not precisely true wireless, there is a cable that rests on the back of your neck to help keep them in place. They are Bluetooth and battery-powered, however, and have a design that is suitable for an active lifestyle
The 11mm dynamic drivers were created to offer excellent sound quality for a budget price. The boast clear balancing without any instrument or voice bleed into the other instruments. They are also equipped with noise-canceling technology to get your head into your workouts.
An IPX7 waterproof rating and a nano-coating on the inside of the earbud will keep them up and running through the most strenuous workouts or in heavy rainfall. They wouldn't be suitable for swimming sessions or diving though. They have a comfortable ear clip that keeps the headphones on your ear when in motion. They are pretty quick to charge, with a 2-hour charge time giving you 7-9 hours of battery life. That's pretty standard for wireless headphones.
Pros:
+ Comfortable design
+ Wireless connection
+ Good for working out and an active lifestyle
+ 7-9 hour battery life
+ Quick charge
Why We Liked It - These may be one of the best wireless headphones you will find for working out. They offer superior sound with noise-cancellation and a snug fit ear clip. They are also decently priced and durable.
The ALIHEN C8's are over-ear cheap headphones that are best for casual listeners. They do not have a ton of high-quality components to them, but if you're looking for a budget-friendly pair of on-ear headphones, then they may be perfect for you.
The sound quality is decent with well-balanced highs ad lows. Their most notable feature is how comfortable they are. They have a super-soft ear cushion that you could wear for hours without discomfort. And, the ear cushion provides a slight seal on the ears to give you partial noise isolation. They are also relatively small and have a foldable design that allows you to take them practically anywhere easily.
Other features include a braided cable that is a good length and super durably. It is the type of wire that will last a long time. They are adjustable for your comfort as well. They are one of the best options for budget-friendly music listeners who don't need wireless technology.
Pros:
+ Comfortable design
+ Lightweight and foldable
+ Partial noise isolation
+ On-ear headphones
+ Decent bass, clear treble
Why We Liked It - The ALIHEN C8 headphones are not going to be your go-to studio monitors, but as far as cheap headphones go, they have reasonably good sound quality. They may be one of the better budget headphones you will find on this list.
These Panasonic headphones we're featuring are one of the best all-around pairs of on-ear headphones you may find for a reasonable price. They have a unique matte black design that is classic and timeless. They have excellent bass frequency along with clear highs and pushing mids for well-balanced sound quality.
The cushions are comfortable enough to wear for hours on end without needing to take them off. They also provide a good level of noise isolation to keep out ambient noise and allow you to focus on your music.
The cord included is extra long at 6.5 feet, which makes these headphones better for gaming and movie watching, since you'll be able to be a little further away from the console without straining. They have 30mm neodymium drivers offering up exceptional sound, and don't have an astronomical price tag. As far as inexpensive headphones go, they will be great for the average music lover.
Pros:
+ Matte black finish
+ Over-ear headphones
+ Well-balanced sound
+ Cheap price
+ Superb build quality
Why We Liked It - If you want good bass, clear highs, and well-balanced mids on a comfortable pair of cheap headphones, then the Panasonic headphones may be precisely what you need. Perfect for gamers and movie watchers around the house.
iJoy is a company that creates cheap headphones that offer sound quality that rivals some of the best on the market. This set of headphones is true wireless, giving you fantastic sound without the cable getting in the way. On top of that, they are on-ear headphones as well.
They have a reasonable price, but they are not quite as cheap as some of the other headphones on our list. What makes them more expensive is the quality of the sound components on the inside. The bass is rich, the highs are clear, and the balance is terrific. They also provide a little bit of noise cancellation with the ear cushions that create a light seal on the ears.
They are foldable and adjustable to fit your specific needs. With five-button controls on the mic, you can control playback, volume, receiving calls, and all of the other navigational needs you may have. As far as Bluetooth headphones go, they are a little bit larger, but what you lose in compactness, you gain in sound quality.
Pros:
+ True wireless
+ Good battery life
+ Affordable price range
+ Comfortable design
+ Noise isolation
Why We Liked It - These are not the cheapest of the cheap headphones, but they may be one of the best when it comes to the quality of sound you get. The true wireless design and the lightweight foldable configuration makes them comfortable and pleasant to wear.
Betron YSM1000 headphones are a reliable pair of in-ear buds that boast exceptional bass. They fit right in your ear, and, with varying sizes of ear-tips, you can fit them to your canals. When properly fit, they provide a little bit of noise-isolation as well.
They have a metallic casing, which is sturdy, but that also means it is susceptible to cold weather. They stay in pretty well when you're exercising, although they do not come with a robust waterproof rating to wear them in more substantial rainfall. They are lightweight, compact, and super reliable.
The biggest thing to note with these budget headphones is sound quality. They are exceptional in terms of the richness of the bass and the clarity of the treble. They are not a low-quality set of headphones for the price.
Pros:
+ Durable and reliable
+ Excellent sound
+ Stylish design
+ Partial noise cancellation
+ Good price
Why We Liked It - Betron YSM1000's are great for a variety of purposes. The compact design allows for active lifestyles, and the superb sound quality offers music listeners some seriously pleasing tones.
Phillps SHS3200WT/37 earbuds are one of the best budget options on our list. They are not wireless, so you don't even have to think about battery life. The design lends to an active lifestyle because they have an ear clip that fits right around the outside of your ear no matter what size you've got.
The audio is reasonable for the price you'll pair for this headphone set. Best suited for working out, they will stay in place and not cause extra irritation when in high mobility mode. They are incredibly durable and should be able to last for an extended period.
The design lends itself to added bass with an acoustically tuned air channel pumping out the waves. In terms of style, they'll work well with pretty much any attire you've got. Most of all, they are a good cheap pair of headphones for everyday listening purposes.
Pros:
+ Budget headphones
+ Good audio
+ Comfortable design
+ Best value
+ Durable construction
Why We Liked It - One of the best cheap headphone sets you'll find on the net. They are sturdy and have decent audio experience for the price you'll pay. They're suitable for working out or for casual listening on commute.
Another one of the best cheap headphone options out there are the Betron BS10 earphones. The quality, build, and style are far from BS. They are sleek and stylish with a thought out comfort design, and a low price that'll please your accountant.
Regardless of volume, the BS10's are designed to deliver a premium sound that is balanced and rich. 12mm drivers offer a fully immersive listening experience. With three different sized ear tips, you should have no trouble finding a comfortable fit. While shooting for maximum comfort, they also act to isolate ambient noise so you can shut out the outside world a little bit.
You can use this headphone set with basically ay device you have, and you can use the microphone on the cable to make calls hands free. When you're on the move, you can call your mother and check-in. They are exceptionally cheap, but the quality is high nonetheless.
Pros:
+ Best value
+ Great, balanced sound
+ Comfortable and noise isolating
+ Stylish design
Why We Liked It - For casual listeners or people on the go, the Betron BS10's are exceptional. They are one of the best cheap headphone sets you'll be able to find that offer this level of quality and durability.
Last but not least, we have the Sony MDRZX110/BLK ZX set that is deserving of being on the list of the best cheap headphones. The classic design, comfortable ear pads, and superb sound quality are why sony has been one of the helmsmen of the audio world for generations.
You'll get a complete frequency response with 30mm drivers that bust out low bass frequencies and clear highs. The balance is something to note, as the mix between the sounds is distinguished and true. They are wired, over-ear headphones that will not irritate you over time.
They swivel and adjust for maximum comfort and plug into your player directly. In terms of price, these over-ear cheap headphones are right on the mark. Making them an excellent choice for all music lovers.
Pros:
+ Classic design
+ Durable and long-lasting
+ Great sound
+ Reasonable price
+ Over-ear comfortable cushion
Why We Liked It - Ther is nothing to complain about with this set of cheap headphones. They are not wireless, but that's okay if you're listening in everyday situations. They'll give you the music you want at the price you're willing to pay.
Inexpensive Headphones Buyers Guide
In-ear or Over-ear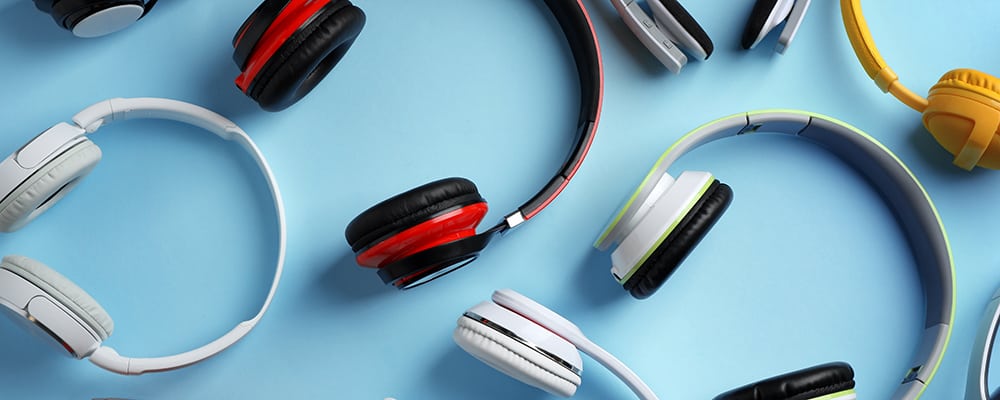 The first question you'll need to ask is whether you want earbuds or on-ear headphones. If you're using your headphones on the move a lot and you're an active person who likes to crank some beats during a workout, then a good pair of cheap wireless earbuds may be perfect.
If you're more of a stationary listener and you want the best in terms of audio quality, then some over-ears may be the best way to go. Cheap wireless earbuds can still have some great sound, but over-ears tend to be a little bit better given the room they have for more significant drivers and balance.
Wired or Wireless
You may think that true wireless headphones would be the apparent pick every time. Sometimes, they are, but not always. True wireless headphones are best in situations where you want a ton of mobility, and you're using your headphones for shorter periods. You will have to think about battery life, as they often last less than 12 hours.
One of the best qualities of wired headphones is that you'll always have a secure connection, and you don't have to worry about battery life. The wire is generally easy enough to pull through your shirt and keep it out of the way. Also, a wired headphone set may be a little bit cheaper than a wireless one.
Comfort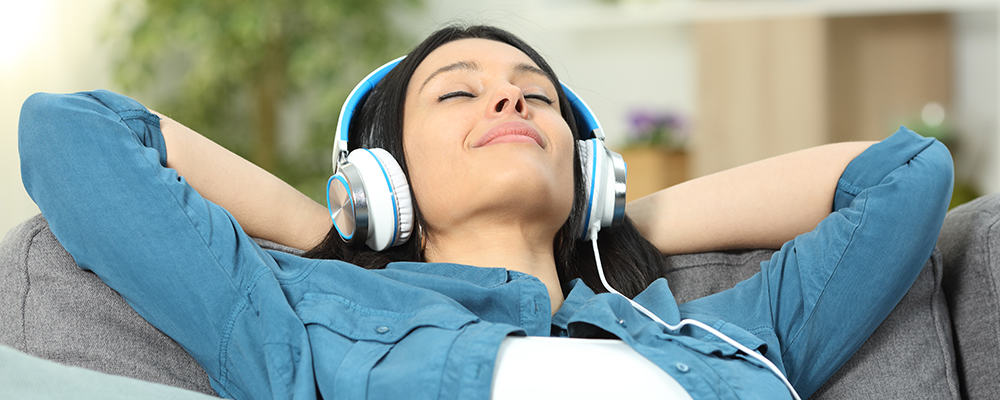 Comfort is a huge factor whether you get wireless or wired headphones. Over-ear headphones can be comfortable but may cause a little bit of moisture build up on the ears. In-ear buds can be a bit irritating to the canal if they do not fit just right. With wireless headphones, just make sure that there are multiple sized tips that you can change to suit your ears Otherwise with larger over-ear headphones, memory protein cushions, or breathable fabric will cut down on discomfort and build-up of sweat.
Sound Quality
Sound quality should be at the top of the list of priorities for the best cheap headphones. It doesn't matter if you're going wireless or not, you want to make sure that the headphone set you're getting has deep, full bass with well-balanced highs. With many modern headphones, you get a decent amount of noise-isolation as long as the fit is right. Check the reviews of other users who have bought your headphone set to see what they are saying about the sound. Generally, buyers don't lie!
Style
Style is relatively essential if you want to look good. Usually, fashion is a little less important than things like sound quality, construction, and comfort, but if you can add a little stylish flair into the mix, then you'll be all the better off.
Durability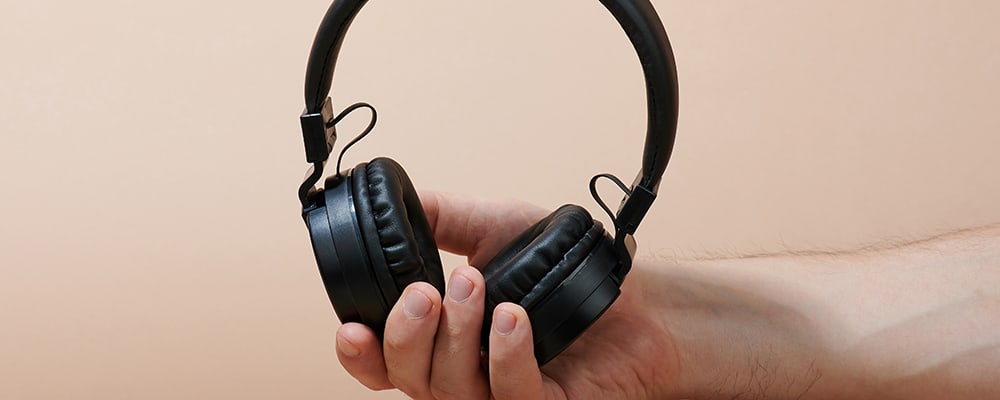 The best headphones are going to last a long time. If you're a frequent traveler and like to have your headphones with you everywhere you go, then having a tough and sturdy set is essential. The best headphones can be taken in and out of pockets and bags without damaging them. You should be able to drop them, get them a little wet, and sit on the accidentally with no problems. Ensure that your headphones have the build quality to handle your everyday life.
Microphone
The best modern headphones all have a microphone built-in. It is hella convenient to have a mic on them so you can make calls and use voice commands without pulling out your phone. Sometimes, even true wireless headphones have a microphone on the outside that'll allow you to talk to your loved ones without holding your arm up to your ear. Quality often varies, but again, users who enjoy their headphones for calls will be able to vouch for the microphone quality in the buyer reviews section.
Warranty
If you have a reliable warranty, then you won't have to worry if you get a set that has a manufacturer's defect. It does happen from time to time, and it is essential to remember that even with cheap headphones, you want to avoid unwanted headaches.
Conclusion
Now you have all of the information for the best cheap headphones on the market. Whether you want wireless, wired, in-ear, or over-ear, any of the options we have listed should be a good fit for you and your lifestyle. Keep the buyer's guide in mind when picking out your pair and you won't have any trouble enjoying the best of what your headphones can offer.
If you've enjoyed this review by Music Critic, please leave a positive rating:
[vc_separator