Are you looking for the best gaming earbuds? Some fantastic gaming earbuds on the market will truly enhance your gaming experience. The very best earbuds for gaming will offer outstanding sound with thumping, powerful bass.
They will also include a microphone, which will either be in-line mics or attachable so that you can converse clearly with your fellow gamers. Comfort is important too, as the buds should sit snugly inside your ear. And don't forget that they need to be compatible with your preferred gaming device, whether that's a laptop, PS4, Xbox, or one of many mobile devices.
To ensure that you purchase the top gaming earbuds, then consider this list of the top five, as well as the buying guide and breakdown that follows it.
At a glance:

Our top 3 picks
Our team's top 3 recommendations
Best Overall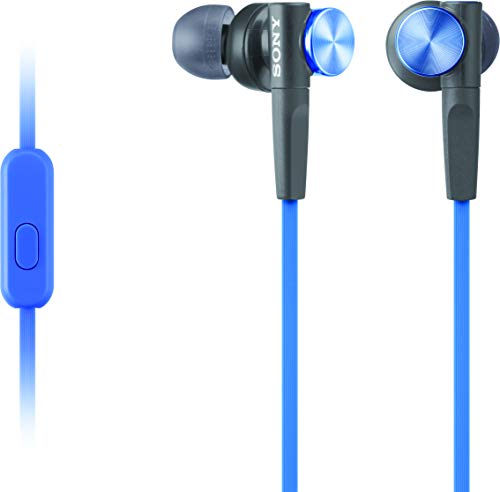 Sony MDRXB50AP

Powerful sound
Booming bass
Snug fit
Portable
Tangle-free cord Enhance mobile gaming earbuds
Premium Quality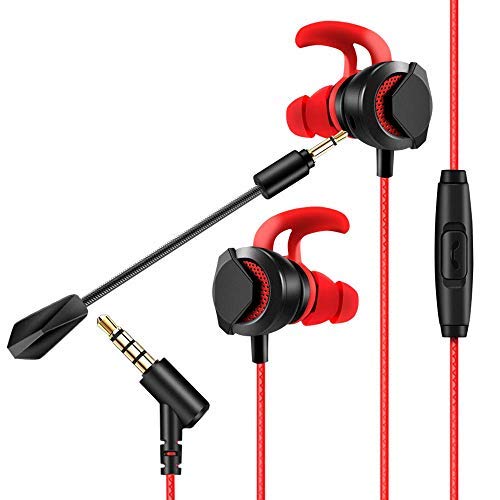 AGPTEK In-Ear Gaming Headphones

Powerful sound
Booming bass
Snug fit
Portable
Tangle-free cord Enhance mobile gaming earbuds
Great value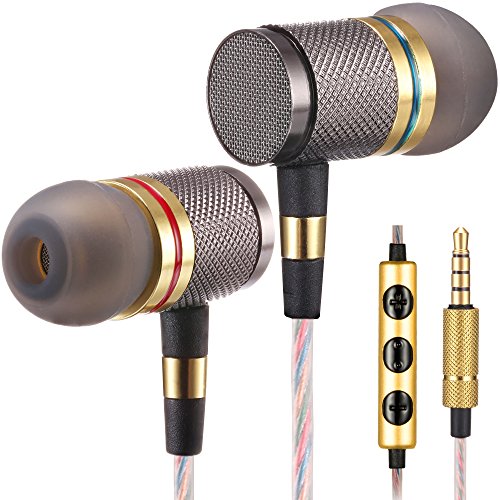 Betron YSM1000 In-Ear Headphones

Powerful sound
Booming bass
Snug fit
Portable
Tangle-free cord Enhance mobile gaming earbuds
View The Best Gaming Earbuds Below
A good reason why these are some of the best earbuds for gaming on the market is simply because of the 12mm dome driver units. These driver units offer gamers outstanding bass, which is essential, as the power will give justice to the cinematic sounds in the game sessions. The high-energy neodymium magnets further enhance power. The bass in-ear mobile gaming buds fit snugly inside your ear, and they're made from a comfy, hybrid silicone material. The cord has been designed to avoid tangling, which makes these wired gaming earbuds portable too, so they're perfect for handheld gaming devices.
Pros:
+ Powerful sound
+ Booming bass
+ Snug fit
+ Portable
+ Tangle-free cord + Enhance mobile gaming earbuds
Why We Liked It - If you're looking for the best gaming earbuds that offer a compelling sound and thundering bass, then these bass in-ear mobile gaming earbuds could be the best option for you.
Consider Your Game Types -You'll want to think about which games you plan on playing while wearing your earbuds. If there's a live chat or talking component to your game of choice, it may be worth paying a bit extra for gaming earbuds that have a built-in microphone. Also, comfort is key if you're playing for hours on end.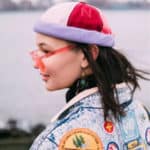 2. AGPTEK In-Ear Gaming Headphones
The inclusion of two choices of gaming microphones makes these an excellent choice for people looking for the best gaming earbud headphones. Depending on your preference, you can use the in-line mic or the detachable mic while you're gaming so that you can speak clearly with your fellow gamers.
These dual-mic gaming earbuds include passive noise cancelation, which means no irritating noise can disturb your gaming. The sound through each budget gaming in-ear earbud is excellent, thanks to the 10mm speakers that offer stereo sound.
The ear hooks ensure that the ergonomically designed buds stay securely inside your ears. These gaming headphones are compatible with PS4, Xbox, Gaming PC, and mobile gaming.
Pros:
+ Dual mic with one adjustable mic, and one in-line mic
+ Stereo sound
+ Compatible with all gaming devices
+ Ear hooks for a secure fit + Noise-canceling technology
+ Three choices of in-ear earbud headphones
Why We Liked It - This pair of earbuds has been specifically designed to offer gamers the best gaming experience, which makes them some of the best dual mic gaming earbuds on the market. The detachable mic has noise canceling technology, too!
3. Betron YSM1000 In-Ear Headphones
Bass is one of the main reasons why these are one of the best earbuds for gaming available. The 9.2mm neodymium drivers offer spectacular bass-driven sound. But you also hear every single detail too, regardless of how subtle it might be. These in-ear headphones are constructed out of high-quality materials, especially the 3.5mm jack which has been coated in 24k gold for improved performance.
These in-ear earbud headphones are aesthetically pleasing too because of the metallic design. And they have an in-line gaming microphone that can be controlled by a remote on the cord, which makes them ideally suited for conversing while gaming.
Pros:
+ Metallic design
+ Gold-plated 3.5mm jack
+ Enhanced bass earbud
+ In-line mics
+ Crisp audio quality
Why We Liked It - The high-quality materials that these budget gaming earbud headphones are made from offer improved performance. This is especially true when it comes to the powerful, heavy bass, putting them firmly in the best gaming earbuds category.
Gaming Distance - Don't forget to consider how close or far away you'll be from your gaming console. In any case, you'll probably need a long headphone cord. If you find that your headphone connector is too short, you can always purchase a headphone extension cord.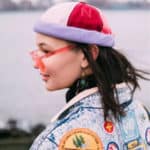 These gaming earbuds include a memory foam bud which molds perfectly to the shape of your inner ear, making them extremely comfortable to wear. Another benefit of the memory foam bud is that it offers better noise isolation and cancels unwanted external noises. Thus, allowing you to immerse yourself in your gaming.
These are durable, hard-wearing gaming earbud headphones that will last a long time, which is one reason why they're some of the best-wired gaming earbuds on the market. They have an in-line microphone. And the sound quality is up there with the very best sound isolated gaming earbud headphones around.
Pros:
+ Very comfortable
+ Sound isolated with Noise-canceling technology
+ Durable
+ Lightweight
+ Microphone + Memory foam offers noise isolation
Why We Liked It - The memory foam buds offer premium comfort, yet the price tag of these gaming earbuds is exceptionally affordable.
5. Vogek Wired Gaming Earphone
The two microphones that come with these wired gaming earbuds are excellent. They both incorporate noise cancellation technologies so that your voice will be heard loud and clear during game sessions.
The Vogek Wired Gaming Earphones are very comfortable to wear, while also fitting snugly inside the ear which stops external noises filtering into your ears. They have silicone ear hooks too so that the earbuds won't drop out, even if you're the sort of gamer who is always jumping around.
The Vogek Wired Gaming Earphones come with a gaming PC adapter, and they are compatible with almost all consoles (such as Playstation Vita), and mobile gaming devices. They also offer high-definition, stereo sound.
Pros:
+ HD, stereo sound
+ Two mics with noise cancellation technologies
+ Ear hooks for a secure fit and noise isolation
+ Comfy earbuds
+ PC adapter
Why We Liked It - These gaming earbuds offer the full package. They produce HD, stereo sound, have two noise-canceling microphones, and they fit snugly and securely inside your ear. These factors are what makes them a serious contender for the best wired gaming earphones.
Gaming Earbuds Buyers Guide
The last thing any gamer wants is to purchase new gaming earbuds and to discover that they offer low audio quality and lifeless sound. Or perhaps that the microphone has an echo or sounds crackly to your fellow gamers.
To make sure that you invest your money in the very best gaming earbud headphones, then consider this buyers guide, which will tell you what features to look out for when buying.
In-Ear Earphones & Ear Hooks
The material that the earbuds are constructed out of will contribute to two significant differences in your gaming experience. The first essential element of the actual earbuds is that they should be made from a soft, pliable material, such as memory foam or a silicone variant.
The benefit of these materials is that the in-ear earphones will sit snugly inside your ears, while also remaining extraordinarily comfortable. This is so that you won't feel the need to pull them out regularly. The second reason why a snug-fitting, flexible material is important is that this will also offer gamers passive noise-canceling technology.
Passive noise cancelation means that the seal that the in-ear gaming earphone sets create will help to block out external noise, allowing you to focus entirely on your gaming experience.
Ear hooks should also be made from a soft material, such as silicone. The role of ear hooks is to ensure that your buds don't easily fall out. The last thing that a passionate gamer wants is to jump up or shake your head only for the pair of earbuds to fall out, disturbing your gaming experience.
Gaming Microphone
A gaming microphone is an essential element for all gamers when it comes to choosing the best earbuds for gaming. Of course, without a gaming microphone, then you won't be able to communicate with your fellow players. You have two main choices when it comes to microphones.
Either an in-line microphone, which means the mic is built into the cable, or an attachable gaming microphone, which hooks around your face, a lot like the microphones you find on gaming headsets, but smaller. There are benefits to both gaming headset mic options.
On the very best gaming earbuds, you'll find that they will come with both - dual microphones. Top gaming earbuds with microphone options will also feature noise-canceling technology so that your voice sounds crystal clear at all times.
Drivers & Sound Quality
The sound quality will be defined by the type of drivers inside the pair of earbuds. The vast majority of the very best earbuds for gaming will use neodymium magnets inside to help create better audio quality. You will find a range in regards to driver in-ear headphone size, but any Bass in-ear headphones over 9mm will give you heavy bass and sound to enjoy your game playing.
Tangle-Free Cord
A tangle-free cord is also a handy feature of the best gaming earbuds, as it just saves a lot of time. It means you don't need to constantly fiddle around with detangling the cord each time you want to game. This rings true if the pair of earbuds have previously been inside your pocket.
Are gaming earbuds compatible with all gaming consoles and devices?
Not all gaming earbuds will be compatible with all devices. Although, the majority will have a 3.5mm jack, which will fit into a lot of devices. You might want to choose gaming earbuds that come with a computer adapter, though, if you're using a gaming PC or laptop.
Expert Tip
An attachable microphone that has noise-canceling technology incorporated into it is a must for any gamer who wants to be able to converse with fellow games while playing.
Did you know?
The very first gaming console that could be connected to television was released back in 1972 by a company called Magnavox. Needless to say, the quality was nothing like you find on today's consoles.
Conclusion
The best earbuds for gaming are comfortable to wear. They should include a microphone for communicating with other gamers during playing and have ear hooks (so that they don't fall out while you're playing).
Stereo sound is a must too, and neodymium magnets will help provide this enhanced sound quality. You should always make sure the gaming earbuds are compatible with your device before purchasing them.
If you've enjoyed this review by Music Critic, please leave a positive rating:
[vc_separator