For the modern DJ playing on the circuit, you need to have a setup that can fill a venue, competing with a night club sound system, or versatile enough to compliment it, so to help we have scoured the web for the 10 best DJ speakers in 2023.
Before buying a set of DJ speakers there is a lot to consider it does boil down to a few key considerations and we have done our best to address them in our buyer's guide.
We have chosen our products based on a few parameters taking into consideration some of the models we are most frequently asked about. Most sets are affordable solutions and we aim to highlight the advantages and dish the dirt, in a hopefully unbiased manner.
At a glance:

Our top 3 picks
Our team's top 3 recommendations
Best Overall
Mackie THUMP12A

1,300W Max Power
Exceptional Sound Quality
Thumping, Booming Low End
Lightweight
Affordable Price
Premium Quality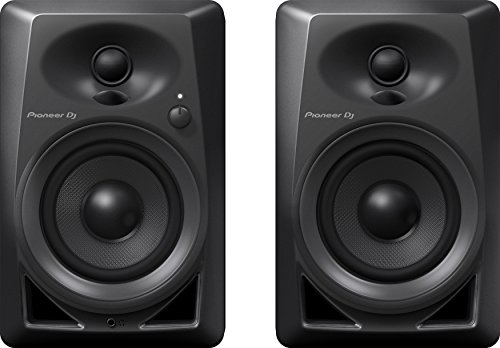 Pioneer Pro DJ Studio Monitor

1,300W Max Power
Exceptional Sound Quality
Thumping, Booming Low End
Lightweight
Affordable Price
Great value
Pair Alphasonik All-in-one 10" Powered 1000W PRO DJ Amplified Loud Speakers

1,300W Max Power
Exceptional Sound Quality
Thumping, Booming Low End
Lightweight
Affordable Price
View The Best DJ Speakers Below
Long-term DJs will likely be familiar with Mackie due to its highly popular mixers. It's a company that understands DJs, which seems to be why it was able to manufacture this exceptional loudspeaker that's ideal for gigging in large venues.
The speaker has a peak power of 1,300W. That's a huge amount, especially as it's possible to push it right to the maximum due to the in-built limiter. Turned up loud, the sound quality remains crisp and detailed, while it also provides a big kick in the low end too, hence the name 'Thump'. If you purchase a pair, then you would be able to fill a large venue without necessarily needing a sub as the low-end is so impressive.
Other key features of this high-quality speaker include its understated, sleek aesthetic, due to the flat grilles, as well as its easy portability thanks to its lightweight design.
Pros:
+ 1,300W Max Power
+ Exceptional Sound Quality
+ Thumping, Booming Low End
+ Lightweight
+ Affordable Price
Why We Liked It - This speaker from Mackie delivers full-bodied, powerful sound that you can push to its limit in terms of volume, all for a very reasonable price.
Positioning for live performance - The optimal hearing position for a live audience isn't the same as setting up your studio monitors at home. You have to go a little higher than ear level, at least so that the sound travels to the people at the back, too. When setting up, place an object in the middle of the room and point your speakers towards it to get an even stereo spread.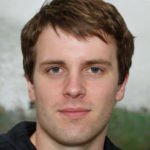 2. Pioneer Pro DJ Studio Monitor
This next set is actually a set of DJ studio monitors which whilst we would never advise live gigging with, make for a good bedroom DJing/practice option.
They are easy to use active, powered pair which have a widened frequency range. They feature 1RCA line input and one mini-jack and have a headphone monitoring output connection as well.
They are well made, pioneer makes some fab low-cost options which work incredibly well. They are a compact option which still has a decent enough size to them and will fill a small room with sound.
They harbor a ¾" soft dome tweeter paired to a 4" woofer. The enclosure is wooden for good dampening and features a 2-way bass reflex port.
They have a pretty effective crossover and are tuned to a DECO codec to help keep their frequency handling efficient.
Pros:
+ Bedroom monitor option.
+ Tweeter-woofer combo.
+ Wooden enclosure.
+ Bass reflex ports.
Why We Liked It - They are a decent near-field monitoring set with extensive frequency response, ideal for bedroom practice that isn't overkill.
3. Pair Alphasonik All-in-one 10" Powered 1000W PRO DJ Amplified Loud Speakers
If you're a budding DJ who has recently started gigging and want a package deal including all you need in terms of speakers, then this bundle is a good option. It has been manufactured by Alphasonik, which is known for its affordably priced audio equipment.
The key components found in the bundle are the two speakers. One is passive, while the other is an active, powered speaker. They combine to provide you with 1,000W of peak power. The sound quality is highly impressive, considering the reasonable price.
This affordable bundle includes all you'd need for a DJ gig. There's a quality microphone, tripod stands for each speaker, an XLR cable for the mic, and all the other cables you'll need to set up the speaker system. The speakers also have in-built LED lights that can liven up a party too.
Pros:
+ 1,000W Peak Power
+ Great Value For Money
+ Bundle Includes All You'll Need
+ LED Lights
+ Easy Setup
Why We Liked It - It's a DJ speaker system that includes everything you'd need for a gig, all for a low price. The sound quality is also exceptional considering the great value the system offers.
Use a mixer - DJ speakers will often have a built-in EQ that lets you adjust frequencies to suit your set. If they don't, and all you have is volume control, using an external mixer is wise. Even if your speakers do have built-in EQ, every room is different, and sometimes adjustments are needed. Using a separate mixer allows you to make changes on the fly.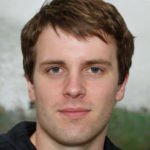 4. Rockville BPA8 8" Professional Powered Active 400w DJ PA Speaker w Bluetooth
If you don't quite need as much power as the single option above you might be interested in the Rockville range, they have made a great name for themselves especially on the car-speaker market. This model is one of their lower watt options (300watts/150 Watts Program/75 Watts RMS) though they do make higher output models to check out as well.
It is also a far more compact option which means it is far more portable. The woofer measures 8" and uses a 1.5" KSV voice coil, effectively handling low frequencies. It is coupled with a 1" high-performance titanium diaphragm compression driver and between the pair cover a wide spectrum.
They are solidly constructed with a well-designed, trapezoidal enclosure and are run by a highly efficient linear A/B class integrated amplifier.
They are equipped with ample I/O options including an XLR and 1/4" mic/line input with their own volume controls as well as RCA and 1/8" inputs with separate gain adjustments. They can also be linked with an additional XLR to other speakers or a mixer, so they have a good deal of flexibility.
Pros:
+ Lower wattage.
+ More compact.
+ Good user controls.
+ Range of input /outputs.
Why We Liked It - They are powerfully loud and have a range of versatile uses. They are affordably priced and built very well.
5. PRORECK Club 3000 12-" 3000 Watt DJ/Powered PA Speaker System
Now for something a little more pricey, that is well worth the investment. The PRORECK CLUB Powered PA system is a beast of a package which consists of one 12" active subwoofer with a built-in 3000/750 RMS watt amplifier as well as a 12" passive partner as well as dual 4x 4" array speakers (8 in total).
They are very durably built and mount onto their telescoping speaker-pole stands. They have good adjustability allowing you to direct the audio around the venue.
They cover a wide frequency response with an extended low end providing powerfully resonant bass.
They can connect via Bluetooth, instantly pairing within line of sight at around 66 feet. They have a remote control which allows users to switch between preset modes. Individual volume controls and treble/bass control, master volume to set the general volume conveniently.
They have equipped with versatile connections; two mono XLR inputs for microphone or line-level source, one stereo 6.35mm input and one stereo RCA input and one stereo RCA outputs as well as a USB connection and SD card reader.
They also come with all the cables required to run them in a versatile manner.
Pros:
+ Large set-up.
+ High-output.
+ Range of I/O.
Why We Liked It - We like that the various speakers are separate allowing for better arrangement.
6. Rockville RPG8 8" Powered Active 400 Watt 2-Way DJ PA Speaker System
Another Rockville product to consider is this 8" Active 2-Way PA Speaker that runs at a maximum of 400 Watts.
It is again equipped with an 8" woofer but the voice coils incorporated are a little larger at 2" instead of 1.5" this gives it a little more volume to play with, much more headroom and punchier bass.
The compression driver is also a little bigger, measuring 1.35'' and made from pure titanium it is seated in an ultra-wide 40° large-format horizontal waveguide horn which gives it optimal dispersion.
Pros:
+ Higher output.
+ Durable build.
+ Horn tweeter.
Why We Liked It - They are well-built, reasonably priced and easily portable this one is a little higher output than the first Rockville model reviewed.
7. Pyle 2 Powered Bluetooth PA Active Loudspeaker
If you are looking for an active-passive pair to use as left and right then this 700watt P.A. system from Pyle might take your fancy. It is a lightweight, portable powered option which provides 2-way class full range audio.
It is another fab high-projection woofer/tweeter combo that works in unison to cover a wide frequency. The woofers measure 8" and have a great bass response and feature a port to help keep them distortion-free. The tweeter is a 1" titanium compression driver which works with impressive efficiency.
They give users a good deal of control the back panel features a digital LCD display and rear panel with a rotary dial to allow them to adjust the equalization.
They have plenty of I/O options with a 3.5mm AUX input, 1/4" Input, XLR microphone input as well as a USB flash drive and SD card reader and they also support Bluetooth streaming.
They come with stand mounts, a remote a microphone and power cable.
Pros:
+ Mounted P.A. system (pair).
+ Robust but lightweight.
+ LCD interface.
+ Range of Inputs.
Why We Liked It - They feature a heavy-duty build that is easy to lug around. They have easy to use controls and supports Bluetooth.
8. Wireless Active PA Speaker System - 1000W
This next model is a little more out of the box, it is a modern wireless 1000 WATT (500 RMS) active PA amplified speaker system.
It has a 10" sub-woofer with a large 3" tweeter which has great sound reproduction. It is Bluetooth compatible, a little less traditional and aesthetically pretty neat.
It features a USB flash drive and SD card Reader as well as a 35mm aux input, RCA, and 2 separate 1/4" inputs so could be a good karaoke duet option.
It also has FM Radio with digital LCD channel display for your favorite station and integrated multi-color flashing disco LED lights.
It is equipped with a top-mounted control panel for adjusting volumes, treble and reverb echo. It features mode and EQ switching and comes with a stand mount volume level It also has a mode control and EQ switch Comes with a 35mm stand mount, remote, audio cable.
Pros:
+ Wireless option.
+ Sub-woofer.
+ Flashing color LED's.
9. Wireless Portable PA Speaker system
Now for a high powered version of the Pyle set we looked at this time with slightly larger 10" sub-woofers. They are a 1000 watt version with a peak RMS of 500 which serve up great full range audio with good projection thanks to their loudspeaker design.
They are paired to 1" titanium compression drivers and have a wide frequency response.
It features a 3.5mm AUX input, 1/4" Input, and XLR input with a USB flash drive and SD card reader. It sells with 2 stands for mounting them both which are adjustable, a remote control, a microphone, and power cable.
They are equipped with an LCD user interference which is easy to use and gives a good range of EQ options to adjust. They are well-manufactured from sturdy materials and are also Bluetooth compatible for wireless audio streaming.
Pros:
+ Sub-woofer/tweeter set-up.
+ LCD interface.
+ Durable but low-cost.
Why We Liked It - Pyle makes some pretty impressive low-cost speakers we have reviewed several of their home options in the past and this P.A set lives up to our expectations.
10. Pair Alphasonik All-in-one 8" Powered 800W PRO DJ
We are finishing with another Alphasonik alternative which is a more compact version that also has a power rating 2000 watts lower at 800 watts.
It is well-built with durable ALPHATOUGH cabinets housing an 8" woofer and a wide-coverage horn tweeter which better projects the audio. They have a broad frequency response.
They have versatile input-output options which are reinforced with STC cable connections (Speaker Twist Connector). They come with a stand to mount them on and all cables required.
It is USB and SD memory card compatible and has a built-in digital display with onboard control buttons.
Pros:
+ Strong construction.
+ Versatile I/O.
+ Digital display with controls.
Why We Liked It - It is an ideal P.A option the horn-shaped tweeter enhance the expulsion of the sound-waves for better dispersion and helps keep the tweeters from over-heating.
Compression and gate - Blowing speakers and damaging the woofers or tweeters are usually a result of not setting up properly. Using a compressor gives you an extra safety net to keep the dynamic range in check in case any signal comes in too hot. Adding a gate can help you sound more professional by getting rid of any unwanted noise under the compression threshold.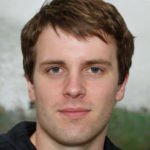 DJ Speakers Buyers Guide
What to Look For in a Set of DJ Speakers?
It can be confusing to know what to source if you are a complete newbie and seeking the advice of those more in the know can be colored by personal opinion.
This is especially true, regarding whether to choose an Active or Passive set. All of those we have looked at have been Active models or active + passive pairs so let's look at the pros and cons in detail.
Active or Passive?
Active speakers are also referred to powered speakers because they are a self-contained unit which requires no additional amps or equipment.
They feature their own powered crossover unit which splits the incoming audio into different frequency bands directing it to the respective parts of the speaker. High frequencies to the tweeter, low to the bass driver, etc.
Their one-trick-box nature means that you have less to set up and pack away at the end of a long night and have a fair few advantages which we will explore further later on.
A passive speaker relies on a separate amp to power it which can get complicated to work out if you don't know a lot about your speaker amplifiers capabilities.
The crossover is dealt with via the amplifier which supplies power directly to it. They also have many benefits and for many years they have been regarded as the better way to go as well as the more professional route.
They were far superior to old-school powered models and they allow for much more user control over the output and the equalization, this is why within professional circles arguments often arise to the debate between the two setups.
Modern active speakers are far better than their early versions, cutting edge developments in the circuitry and enclosure redesigns have improved their capabilities tenfold. They are now regarded as far more powerful and they certainly pack a punch a decent pair can flood a venue with impressive volume.
However, it is a complete myth that they are louder than a passive pair, which can be just as powerful if they have the right supporting equipment. With a passive speaker, it is important to remember that they are only as good as the amplifier feeding them.
Which is easier to use is also quite often a hot-topic and it depends on how you think. Because are being controlled via an amp a passive speaker can be regarded as less complicated. It will typically only have one jack connection in the back of them which can be less confusing.
However, the amplifier itself can be challenging for some, working out the wattage and impedance you require to run your speaker can be taxing for those who know very little.
Powered speakers to be close to an outlet or you will have to run a lot of extension cords.
Another thing to think about is that when DJing you are broadcasting a wide range of frequencies so ideally you need several types of speakers to handle the various parts of the spectrum.
A very professional set-up will utilize a woofer for low frequencies, a tweeter for the highs and mid-range speaker for everything in-between, some people may even stretch to a sub-woofer inclusion especially s a lot of modern music genres tend to have sub-bass frequencies within them.
Having an extensive passive set-up gives you more control over your sound and allows you to tweak and refine the crossover yourself using your amplifier and house mixer but it can be tough to work out if you are clueless.
Powered speakers are often full-range, dealing with the whole frequency spectrum they can sometimes be paired to a powered sub if you fancy the extra bass capabilities.
Active models are often a bit heavier than a passive model because they have more built in but in recent years with technology getting smaller and more lightweight this is often nominal.
Power Rating
Speakers are rated by their wattage peak and RMS, the peak is essentially their max capacity but the RMS is more realistic as it gives a good idea of the average maximum output.
The more watts, the more theoretically louder, but the quality of the speaker can weigh in heavily because a poorly made unit usually can't be maxed out without sound distortion. For this reason, more watts is not necessarily louder nor better.
The golden rule of days go by was to allow 10 Watts per person, this being the case a pair of 500 Watt speakers will cater for around 100 dancing people and this is theoretically a good measure but newer models are actually a lot louder providing more volume per watt than in previous decades so it is a little outdated.
What makes DJ Speakers different?
When it comes to regular DJ use, often the easiest option is a single block powered speaker, especially if you have very little or no technical experience.
If you intend to play at venues this, of course, should be bumped up to a pair that can be run in stereo, having a pair better fills a room and running them in stereo means that left and right panning in the original audio recording shines through.
DJ speakers have extensive frequency responses and larger cabinets though they aren't necessarily different to a P.A for band use.
There are 3 main types which we have discussed fully today and they essentially provide a mixed driver combination that can handle a huge workload, wide frequencies and give a high enough output for a large audience.
You must never use studio monitors or powered bookshelf speakers for DJing. On a quick side note if you are bedroom DJing or practicing at home it is best to find a near-field monitoring set of speakers.
Conclusion
Hopefully, our buyer's guide will have been through enough to guide you in what to keep in mind before you buy your DJing set-up.
There are many who do a great job. The passive versus active argument remains an unsettled one but at the end of the day, you need to select what is best for you.
You needn't fork out too much, to begin with, if you have your sights set on locals venues. Many large clubs will have an in-house system.
If you can earn a small wage you can set a little aside until you can afford something a little more professional. The more ambitious your intentions, the more you will have to be prepared to part with.
Expert Tip
If you are a budding bedroom DJ looking to buy your first live speakers it could be a wise idea to try renting a system to give you a better idea of what you want.
Did you Know
Funktion One make a striking collection of modular DJ speakers in their premium series which can be customized, mixed and matched, and stacked in many different fashions-the set up is incredibly expensive with some of their options costing $10-20,000!
If you've enjoyed this review by Music Critic, please leave a positive rating:
[vc_separator