If you've ever been to a concert, gig, event, or party of any kind, you'll know how amazing the night can be when there are disco lights involved. It's all well and good having fun with your friends and family, dancing to music, and playing games, but turning the lights off and the disco lights create an atmosphere you won't get anywhere else.
Whether you're a professional DJ, or you simply love creating nights to remember, owning a set of disco lights can really help you capture unforgettable memories that last a lifetime. The question is, which disco lights are best for you?
Below, we're going to explore our top ten recommendations available right now, as well as detailing our complete buying guide to help you choose the right rig. We'll even answer some of your most commonly asked questions to keep you in the know!
At a glance:

Our top 3 picks
Our team's top 3 recommendations
Best Overall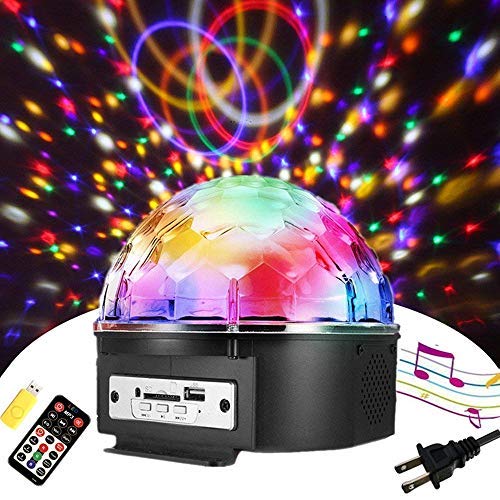 Solmore Sound Activated Party Lights

Effortless to set up and learn how to use
Comes with a remote control for adjusting settings easily
Multiple colors and strobe modes supported
Can be used for any event or party
Premium Quality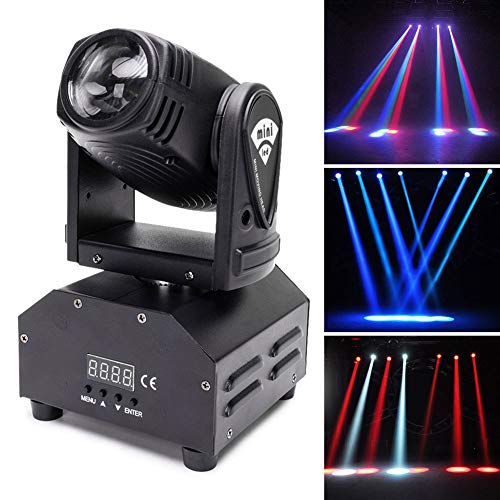 U`KING Rotating Disco Light

Effortless to set up and learn how to use
Comes with a remote control for adjusting settings easily
Multiple colors and strobe modes supported
Can be used for any event or party
Great value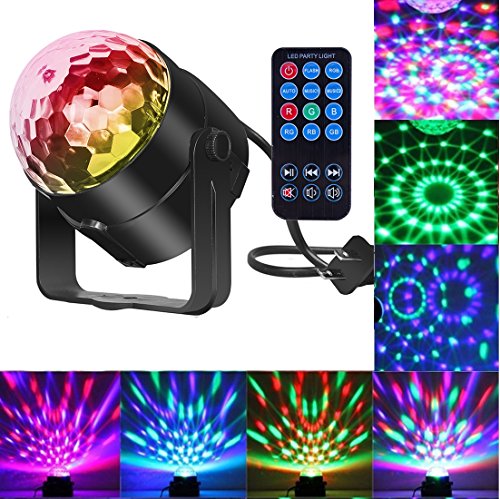 Comwinn Disco Strobe Light

Effortless to set up and learn how to use
Comes with a remote control for adjusting settings easily
Multiple colors and strobe modes supported
Can be used for any event or party
View The Best Disco Lights Below
1. Solmore Sound Activated Party Lights
Solmore has always been a popular choice in the disco light market, and this specific rig model offers a ton of features you and your audience are going to love. Perhaps the most important is the multiple control modes on offer. From voice control and sound-activated, it doesn't matter what music is playing; you know your lighting setup is going to be automatically in sync.
If you want to customize your experience, you can use the remote control, which operates within a four-meter range, to choose colors, activation and strobe modes, the flicker speeds, and the patterns in which the light uses. That's everything you need for a full lighting experience in one easy solution!
Pros:
+ Effortless to set up and learn how to use
+ Comes with a remote control for adjusting settings easily
+ Multiple colors and strobe modes supported
+ Can be used for any event or party
Cons:
- Availability can be limited. These rigs sell out fast!
Why We Liked It - Despite all these features, this rig is one complete system, which means it's incredibly easy to setup. All the brackets and instructions on how to use these brackets are included, and angling your light is as easy as a little push, making this an excellent solution for professional and causal party-organizers alike!
Practice As You Perform - Make sure every time you practice for a live show you do so as though you were performing. This includes using all of your lighting set up. While this may feel somewhat unnecessary, the placement or intensity of your lights could potentially negatively affect your performance. Testing your full setup ahead of time eliminates unnecessary future errors.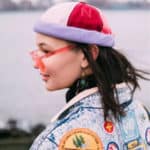 2. U`KING Rotating Disco Light
As the title suggests, the U'KING is a single disco lighting unit that's packed with everything you need to take your shows and events to the next level. Integrated into this device, you'll find nine individual lamp beads, all grouped into rotatable sets of three.
However, while in groups, each light can be controlled individually, whether you're using the built-in presets, or your own custom saved programs. There are also plenty of ways you can manage your lighting modes, including DMX, sound-activated, and completely automatic. Basically, however, you want your light show to be; this is the setup that will help you achieve it.
Pros:
+ Nine bright lights with an excellent throw distance
+ Can be activated in many ways to suit your event's style
+ The system can last up to 15,000 hours thanks to integrated low-energy technology
+ Waterproof to a standard grading of IP20

Cons:
- Availability can be limited in some countries
Why We Liked It - A highlight feature here is how you can also adjust your experience to look however you want. You can control everything, from the colors, how you dim the lights, the speed in which everything changes, the lot. This is a system truly designed with you in mind.
3. Comwinn Disco Strobe Light
If you're looking for something small and simple, not a big professional rig but rather an affordable, easy to use system, Comwinn could have precisely what you're looking for. This 7-color disco ball is ideal for adding a touch of atmosphere to any kind of event.
You can choose single colors, or multiple color patterns to create any effect you want, all of which can be set using the simple remote. You can also choose between endless patterns and throw patterns that are simply beautiful for any dance party situation.
Setting up and installing this device is effortless thanks to the handy tripod design that can go anywhere, and you'll be happy to know the device is designed to last up to 10,000 hours of use!
Pros:
+ 7-color ball system to create countless unique patterns and designs
+ A system designed to last up to 10,000 hours of use
+ All purchases covered by a 45-day money-back guarantee
+ Comes with a handy remote to make easy changes
Cons:
- Not as many features as more professional lighting solutions
Why We Liked It - Want to make sure you're making the right choice? Each device is covered with a 45-day money-back guarantee, meaning you'll have plenty of time to make sure you've made the right investment choice!
Versatility - Don't forget, you don't have to limit your specialty light use to just live performance. These can make amazing tools for music videos and virtual performances as well. Disco lights could even add a cool vibe to your studio helping you get inspired while creating.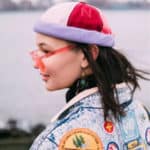 4. Kocaso Rotating LED Strobe Bulb
Kocaso takes a rather unique approach when it comes to LED strobe lighting for your event, and while other brands make offer a rig setup you place somewhere and plugin, this device simply screws into a standard lighting fixture, meaning you can easily use it anywhere!
Within the device, you'll find a rotating light system that operates within the standard 85-260V range and is designed to last up to 2,000 hours of use at any event. All the colors are represented here, and you're sure to create the experience your partygoer friends are looking for.
Pros:
+ Can screw into any light socket and powers like a traditional light bulb
+ Designed to last up to 2,000 hours of usage
+ Comes with a one-year money-back guarantee
+ Throws out all colors and a rotating pattern suitable for any event
Why We Liked It - The bulbs in this setup contain a range of other positive features, including the fact it's designed to be eco-friendly and energy-efficient and comes with a full one-year money-back guarantee so you know this is a product you'll be able to trust!
5. ADJ Products MEGA GO BAR
While many of the lights we've spoken about so far fit the traditional lighting setup bill, a more modern approach means adopting the bar design, which is exactly what ADJ Products has done here. Super bright and packed with features and functions; this is a premium solution for those who wanted the best experience possible.
The lighting bar, which can be set up basically anywhere thanks to the built-in stand, mixes all RGBA colors to create any kind of lighting project, all of which can be mixed however you want. You can then display however you want using the seven DMX channels, DMX-512 mode, sound-activated mode, five unique preset modes, or just using a static color to set the scene.
The bar measures in at 2ft, which gives you a fantastic projected range, and the fact its battery-powered means you can really get creative with how you're setting up and using your device.
Pros:
+ Packed with over 100+ LED lightbulbs of differing colors
+ Loaded with a rechargeable lithium battery, so power is never an issue
+ 2ft-long lighting bar that covers a huge projected area with light
+ Plenty of built-in patterns and lighting styles to experiment with
Cons:
- Can be quite expensive for people shopping on a budget
Why We Liked It - Powering your setup isn't an issue here with the fact the device is powered using a rechargeable battery. This is built into the device, and all you'll need to do is plug it in to charge and you'll receive hours of usage for your next event!
6. Spriak Led Projection Party Lights
In the market for an affordable lighting option that allows you to bring a new spark into your next event, but doesn't need to suit all the criteria a professional party team would look for? Spriak might have exactly what you're looking for.
This lighting rig is an incredibly simple, single-bulb device that you can mount anywhere and plug into the wall to creating the lighting experience you've been dreaming of. There are seven unique colors available, and three built-in modes that display the lights in time with whatever music you're playing.
That's basically it! This truly is a simple plugin and play device, and the handy remote control makes it basically effortless to cycle through the available settings to find exactly what you're looking for. There are even built-in strobe effects and dynamic displays for creating a unique lighting display you won't find with other budget lighting rigs!
Pros:
+ Perfect for any event and works in time to voices or music
+ Seven accessible colors that can be displayed individually or simultaneously
+ Simple plug in, turn on, and you're ready to go
+ Small, compact, and can be set up anywhere
Cons:
- Lacks some functions other, more premium options have
Why We Liked It - You'll love that this rig guarantees to keep on giving whenever you need thanks to the incredible 20,000-hour lifespan, all backed up by the hundreds of five-star reviews from satisfied customers all over the world!
7. Lixada Moving LED Spider Beam
While some lighting fixtures keep things simple, Lixada has preferred the approach of going all out with a hefty lighting rig that goes above and beyond the call of duty, and in the eyes of your partygoers, really succeeds in exceeding all expectations.
This 8x10w RGBW LED tower can be positioned anywhere thanks to the self-supporting design, whether that's in a corner, on a table, or next to your DJ decks shining out into the crowd from the stage. However, the device does remain portable enough to remain practical enough to take anywhere.
Pros:
+ Gorgeous color displays with plenty of changing patterns to explore
+ Practical and suitable for any event; weddings, DJ shows, parties at home, etc.
+ Supports state-of-the-art DMX512 controls with multiple other activation modes
+ Contains 8, 10-watt LED bulbs from the RBGW range
Cons:
- The included mount is not as durable as other brands or models
Why We Liked It - We love that all your standard lighting controls and patterns are supported here, including industry-leading DMX512 control, sound-activated control, auto random mode, and gradual color changes and fades, all backed by plenty of rotatable patterns to enjoy.
8. Disco Strobe Lights by KingTop
If you've seen home and user-friendly disco lights before, the chances are you'll have seen one using the traditional design like this KingTop party light set has to offer. There's the standard bulb-box containing all the technology, as well as a tripod stand, which means positioning this lighting rig is a breeze and practically limitless.
Inside the KingTop, you'd find seven unique color bulbs that cover the full spectrum of what you'll need, all backed by a further seven lighting modes, including a water ripple effect mode, strobe, and your classic dance party vibes.
Surprisingly for a budget-friendly option, there are even some adjustable settings, including pattern motion speed, specific color-change options, and rotation speed control. Of course, everything is effortless to control and adjust thanks to the included remote control.
Pros:
+ Contains a special water ripple (ocean moving) lighting mode to create a unique atmosphere
+ Displays seven unique colors through a variety of patterns and combinations
+ Comes with a handy remote to easily control all adjustable settings
+ Compact, lightweight, and can be used and set up anywhere
Why We Liked It - Backed by a 100% customer satisfaction guarantee, and dozens of highly-rated customer reviews from party organizers from around the world, this simple yet powerful plug-in-and-play device is sure to tick all the boxes for what you're looking for where you can't go wrong!
9. KINGSO Color Changing Led Disco Lights
Heading back into the larger disco light solutions, whether you're looking for the device that creates the perfect atmosphere at your event, or you're a professional looking to bring this touch of class and experience no matter where you're going or performing, KINGSO has a solution you're not going to want to miss.
This specific model is loaded with nine different colors that allows you to turn up the pace of any dance party or set a scene of romance and love when the time calls for it. All these colors are then projected through the 200+ lighting beams into the 48 lenses that create the amazing effects this device is famed for.
Overall, the system provides a full 180-degrees of lighting coverage, and can be customized within seven specific lighting modes, nine-speed modes, and three customizable control modes, ultimately giving you all the options you need to create the lighting experience you're dreaming of.
Pros:
+ Packed with nine bulbs, 200+ lighting beams, and 48 oversized beam lens
+ Provides a full 180-degrees of lighting coverage for an immersive experience
+ Perfect to be used at any event, including weddings, discos, and even house parties!
+ Mount or set up anywhere thanks to universal mount and free-standing design
Cons:
- May need to check screws and fittings to ensure everything is tight and secure
Why We Liked It - You can widely use this lighting rig anyway you like thanks to the integrated mounting system, and you're backed by the manufacturer's guarantee of thousands of hours of working time! In most cases, you won't need to look further than this!
10. CO-Z DMX Controlled LED Party Lights
To conclude our list of the best disco lights available for your next event, we've chosen the fantastic, fully professional lighting kit that is CO-Z. Instead of having a single light to shine on your event, this kit has four unique lighting models to fully immersive your audience into whatever they're doing.
Since there are four lights, you can set up your display however you want, and no matter what space you're working in, you know this is a lighting system that's going to work. However, despite having this much freedom in what you do, this is one system that doesn't hold back on features.
On the essentials, including DMX, master-slave, and voice and sound-activated modes are included, and every aspect of the display is fully adjustable, including the colors you're using, the amount of sensitivity your lights have to sound, and the speed of the rotations and patterns; all customizable to however you want to use them.
Pros:
+ Four individual lights you can set up however you like
+ Control your lights your way using endless control modes
+ Every aspect of each light is fully adjustable
+ Built-in fans to keep your lights shining for longer
Why We Liked It - What stands out is how there are even professional extras included here, such as a near-silent built-in fan to keep your lights cool, even with extended use, and the power-efficient design means they'll work anywhere! What more could you ask for?
Portability - One of the most important factors to take into account is portability and set up time. Make sure that your set is easy enough to move from one place to the next without too much hassle. In addition, make sure you call your venue ahead of time to make sure they can support your lighting needs.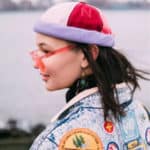 Disco Lights Buyers Guide
There's no denying there's a ton of fantastic lighting solutions out there, but that doesn't mean it's easy to choose which one is best for you. To help you with your decision, we've answered some of the most frequently asked questions, so you know everything you need to make the right investment!
Are Disco Lights only for professionals?
Absolutely not! It doesn't matter what kind of event you're working with, whether you're having a little get together at home with friends and family, organizing a wedding party or any kind of larger event, or even if you're a professional DJ looking for a setup; disco lights are for you.
It's worth noting that we live in an age where everything has been designed to be as user-friendly and as accessible as possible. This means you won't have to worry about complex setups and installations. In most cases, you can just plugin and go!
How do Disco Lights work?
The basics of disco lights are simple, but the quality in which everything is pieced together is what separates the good from the bad. A typical build will have several multi-colored lights that shine through the lens.
These bulbs can mix colors to create new colors, and the lens can rotate and cross in different ways for the lights to create new patterns and displays in which disco lights are famous for.
Other leading features you'll find on most lighting rigs is strobe effects, and different speeds, which are used to create different moods and atmospheres. There are also plenty of ways you can control your lights, such as having them run on a set pattern or sequence, or by automatically syncing them up to the beat of the music you're playing.
Do you need any other components to work with Disco Lights?
More often than not, everything you'll need to set up and use your disco lights will be included with your purchase, and if there's anything specific you're looking for, make sure you always check the product description or contact the manufacturer.
Usually, all the mounts and cables will be included, but for those devices that are battery-powered, you may need to purchase some batteries. Apart from that, all the components you'll need will be included, and you'll be ready to go straight out of the box!
Are Disco Lights safe?
Most of the time, yes, disco lights are incredibly safe to use, and the vast majority of lighting kits available have been tested to ensure there are no health risks or problems you'll need to be aware of. Most lights will have also been tested by the FDA, CE, and MET to ensure this is the case before the products go on sale.
The main risks associated with disco lights, specifical laser, are the flash lighting can cause blindness or other vision-related issues, or to those who are sensitive, epilepsy. Always make sure you read the instructions of your preferred lighting rig to ensure you're minimizing the risks are much as possible!
What are the various types of Disco Lights?
There are plenty of different types of disco light setups out there, and what you're after will fit into one of these categories. It's worth remembering that some setups will come with just a single type of light, whereas other kits may have several, but which one is right for you will depend on how loud you want to go!
To give you a breakdown, here are some of the types of disco lights you'll be able to find;
Mirror Balls
These are some of the most common disco lights variations where you'll find them in light sockets, typically on the roof, which rotates and either emit or reflect light in all directions.
Projectors
Perhaps one of the more modern types of light, projectors used colored mirrors to reflect lights into different patterns through movements and rotations.
LED Systems
If you're purchasing for non-professional use, these are the kinds of systems you'll be looking into. These systems typically use six types of LED bulbs to cover the color spectrum and then can be mixed to create all kinds of colors in all kinds of patterns.
Lasers
Lasers are also very common in professional lighting rigs but can be very expensive to get high-quality ones.  These lasers can be used individually or reflected using mirrors to create different designs and patterns, especially if projected onto a wall.
Strobe Lights
If you've ever been to a big nightclub or concert with the insane flashing white lights, usually on the 'drop' or break of a track, you've seen a strobe light. These are intense lights that flash and blink incredibly quickly and is usually used in time with the music.
Can Disco Lights be used indoors and outdoors?
This will solely depend on the disco light kit you end up purchasing. If you're using a small, compact, and portable lighting solution, then chances are you'll be able to use it outside, no problem. However, remember these are electrical devices, and you'll want to make sure they don't get wet.
If you're specifically looking to host and use lights on an outdoor event, make sure you're shopping for a suitable solution that can be used. If you're using them in dry evenings and nights, you should have a problem!
If you've enjoyed this review by Music Critic, please leave a positive rating:
[vc_separator