When you shop online for a tube amp you will often find you come across many modeling amps which are masquerading as an actual analog amp, sadly this is not the case and though we have included a couple of solid states which do a good job we have tried our best to steer clear as we determine the 10 best tube amps under $1000 in 2023.
Some solid-state amps include a tube in their pre-amp stages which really makes them a hybrid amp if anything, but it allows them to advertise themselves as a tube amp, though in reality, they don't have the authentic tonal quality that many are seeking out.
Analog tube amps really do have a unique vintage tone because of their antiquated electronics which we will touch on in our buyer's guide but first, let's have a look at what's available.
At a glance:

Our top 3 picks
Our team's top 3 recommendations
Best Overall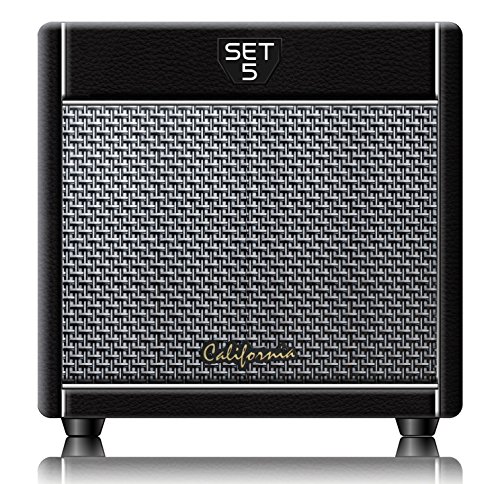 CALIFORNIA TONE RESEARCH SET5 Single End Tube Guitar Amplifier

Great build.
Vintage break-up.
Easy controls.
Premium Quality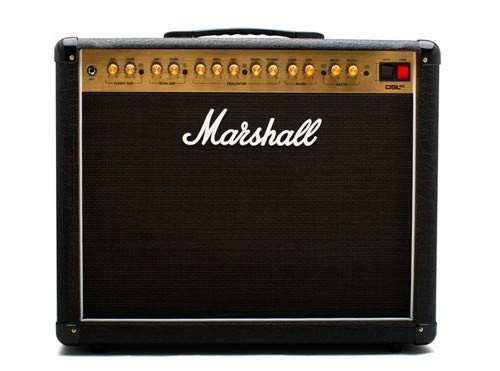 Marshall Amps Guitar Combo Amplifier (M-DSL40CR-U)

Great build.
Vintage break-up.
Easy controls.
Great value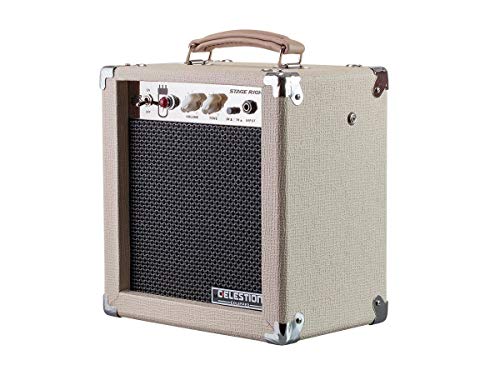 Monoprice 611705 5-Watt 1x8 Guitar Combo Tube Amplifier

Great build.
Vintage break-up.
Easy controls.
View The Best Tube Amp Under $1000 Below
1. CALIFORNIA TONE RESEARCH SET5 Single End Tube Guitar Amplifier
We begin today's search with an all-tube option from the gang all California tone Research which is well-manufactured and relies on a single end tripod design to get the purest tonal qualities.
Now as you well know California tone Research amplifiers are renown for their brighter treble and analog warmth which makes them perfect for blues, jazz, and of course surf-rock.
This one manages to really amp up its conservative 5 watts a whole heap with its 12AX7 preamp tube and fat EL84 power tube. It has a great Eleca 8 inch speaker and simple 2-band EQ dials (treble and bass along with volume control.)
Pros:
+ Great build.
+ Vintage break-up.
+ Easy controls.
Why We Liked It - It serves up A-class powerful sound and allows for some honest tone creation.
2. Marshall Amps Guitar Combo Amplifier (M-DSL40CR-U)
Next in our sights is a Marshall combo amp, now many of their 'tube' amp models utilize an industry-standard 12Ax7 Pre-Amp but the DSL series pushes boundaries for that Marshall rock and roll signature sound.
It features 4x ECC83 pre-amp tubes as well as 2x EL34 power tubes and provides some of the crunchiest tones your cash can get you.
It has 2 channels one with clean gain and one ultra gain, each have 2 modes clean and crunch. Being a 40-watt option has a tonne of the room before you get to distort, be warned this amp is loud.
It is very well-constructed and is equipped with a 12" Celestion V-type speaker and the reproduction is great, you really can create any classic Marshall tone.
It has 3-band EQ along with tone-shift and resonance controls on top of the initial clean/crunch modes and channel settings. It also has digital reverb and a by-passable rear-panel series effects loop and line output emulated tones courtesy of SoftTube which is fun as far as recording is concerned.
It comes with a complimentary pedal switch.
Pros:
+ 40-watt beast.
+ Broad tone scope.
+ Versatile 2 channel amp.
Why We Liked It - It is a meaty amp in a well-manufactured package, we would suggest it as a gigging option as opposed to bedroom practice-focused.
3. Monoprice 611705 5-Watt 1x8 Guitar Combo Tube Amplifier
This next one is a reasonably priced genuine tube amp option which is powerfully loud for its deceptive size and low wattage (5 Watts). Whilst not a leading music brand Monoprice do make some great affordable solutions and this little beaut is a nice surprise.
It is well-manufactured with great quality components. It sports a vintage style with its cream coloring and synthetic leather-look. It is very lightweight and makes for a good travel amp option.
It features an 8 inch Celestion speaker which has a sufficient surface area to cope with full-range frequencies it harbors a quality magnet and the mid-ranges have good definition highlighting the natural nuance of the players' style.
It is equipped with a 12AX7 pre-amp tube which drives a single 6V6GT tube allowing it do deliver an authentic analog distortion. The tones are rich and well-rounded.
It has minimalist controls that make it easy to adjust one for volume one for tone, nice and simple.
Pros:
+ Genuine analog.
+ Vintage vibes.
+ Easy controls.
+ Low wattage.
Why We Liked It - It is very loud for a low watt option, it is well made and offers good value for money in a basic design ideal for beginners.
4. BUGERA G5 5-Watt Class Amplifier
Another awesome 5-watt alternative is this bad boy from Bugera which again has a retro appearance.
The V5 Infinium is a compact tube amp which features a heavy-duty build from quality materials and harbors a few more tone customizing options than the Monotone we reviewed.
It has a British-engineered Turbosound speaker with great response and sensitivity.
It is packing a 12AX7 pre-amp tube paired with an EL84 power tube which is assisted by a built-in power attenuator to push them to breaking point at any volume. The power tube gives it a dirtier distortion and thicker overall tone.
Users get access to far more tone adjustments with its bright high definition reverb which can be tweaked to achieve a number of effects.
It also benefits from Bugeras Tube Life Multiplier technology which monitors performance output of your tube evenly distributing the audio workload to help them maintain their optimal output. This helps them last longer, each tube has an LED to act as an early indication of their impending doom so you can keep tabs.
Pros:
+ Power tube.
+ High-def reverb.
+ Intelligent tube performance monitoring.
Why We Liked It - It is a sweet amp with a great break-up, it's well-built and we love the Tube Life Multiplier tech and LED indicators.
5. Fender '57 Custom Champ 5-watt 1x8" Tube Combo Amp
This next 5 watt model from Fender is pretty unbelievable. It is so powerfully driven for a low watt option, the dirt is crazy but it does need to be cranked as the headroom is astounding.
It is beautifully built and has a vintage style cab modeled on the original Champ, the color is like a washed-out mustard yellow and it sports a Weber speaker harboring high-end components.
The tubes within consist of a single industry standard 12AY7 pre-amp tube, a single 6V6 power amp tube, and a 5Y3GT rectifier tube, between them they give analog overload.
Pros:
+ Powerfully driven.
+ Triple tube installation.
+ Authentic vintage distortion.
Why We Liked It - It is powerfully impressive, it performs beautifully with pedals and could honestly do with an attenuator for what it's pumping out. It is one of the pricier amps on today's hot-list but it's worth shelling out on.
The Ibanez TSA15 is a unique little amp which features a fully integrated Tube Screamer, one of Ibanez' most prized overdrive pedals.
The 15Watt amp harbors 2 x 12AX7 and 2 x 6V6 power tubes and plays via a superb 12" Celestion Seventy80 speaker.
It has individual bass, treble, and volume controls. It comes with a completely self-contained and by-passable control board for Tube Screamer functionality which gives access to overdrive and other tones.
It can switch between 15W mode and 5W giving it good practice and gig versatility changing the break-up points respectively so you can achieve your desired analog tones at lower decibels.
It also has a gain boost button (6 decibels) for when you want it loud which can be foot operated with a switch for lead breaks but has to be bought separately.
Pros:
+ Heavy-duty model.
+ Driven tones.
+ Versatile wattage switch.
Why We Liked It - It is exceptionally well-built and once again gives players good control over their sound identity.
7. Archer TUBULARBK Tubular 5-Watt Guitar Combo Amplifier
The TUBULAR BK by Archer is another great alternative, priced affordably and well built with a fairly light-weight for transit it makes for a key contender.
It is again a 5-watt option which relies on a12AX7 tube preamp combination to deliver true retro tones. It features a single-ended Class A circuit and is well-engineered.
It is packaged in a thoroughly more modern, leather-bound cabinet design than some we have looked at today. It is sturdily built and has good resonance. Sound is reproduced by its custom-designed 8" speaker.
Its functionality is kept simple with its 2-band bass and treble controls as well as volume but a great range of tones can be achieved.
Pros:
+ Well-made.
+ Affordable tube amp option.
+ No-nonsense tone control.
Why We Liked It - It is a great affordable alternative, it is fairly compact and its basic tone controls make it ideal for a beginner.
8. Egnater TWEAKER 112 Guitar Combo Amplifier
Next up another versatile all-tube amplifier which is once again well-manufactured and presentable. It is a 15-watt option which gives a little more power than some of the practice amps we have listed in our reviews.
It features a strong cab design and a hardworking 12" Celestion G12H speaker.
It is equipped with a pair of 6V6 power tubes which give it a lot of tones to choose from.
The EQ and master sections each have a Tweaker switch; 5 strong toggle switches that change the character, Tight and bright shape the low and high end in a manner that gives users soft and smooth playing or aggressive punch.
The Classic/Modern voicing triggers the tube tones from buttery smooth to edgy and driven and the Gain goes from bright and clean to full-blown assault.
Pros:
+ Quality cab design.
+ EQ with toggle combinations.
+ Array of sounds to play with.
Why We Liked It - It is another strong contender for top tube amplifier we love the Tweaker toggles, it gives users a lot of artistic license.
9. Bugera BC15 15-Watt Vintage Guitar Amp
We have included another Bugera option, this one though unlike the Infinium model reviewed is actually a solid-state amp which does a fair job of recreating vintage tube tones as it features a 12AX7 valve in its pre-amp stage.
It has a hardy construction and is wrapped with real leather, it is well-engineered with a proprietary 8" Bugera speaker.
It weighs around 12lbs and offers up dual channels with a wide range of tones accessible via its easy-to-use 2 band EQ dials. It also has a gain button which activates the lead/ distortion channel.
You can also hook up external playback devices to play along with using its ¼" TRS jack and plug in your headphones for private practice.
Pros:
+ Beautiful construction.
+ Nice vintage modeling.
+ Pre-Amp tube.
Why We Liked It - It is a little bit higher powered and a little cheaper than the real deal.
Tube Amp Under $1000 Buyers Guide
Although we have written plenty of previous posts regarding tube amps, in this week's buyers guide we have summarized some of the facts relating to the old-school technology, the benefits of using them and tried to weigh in on the Tube V's solid-state amp argument in an unbiased fashion.
There will never be a clear-cut answer because the sound is a very subjective thing, preference is truly down to the individual and whilst each type of amp has its merits and pitfalls the decision is actually yours to make.
If you are still undecided after scrolling through our archived amplifier articles we would say meet in the middle and opt for a hybrid version which gives you the best of both worlds.
What is a tube amp?
The simplest answer is that a tube amp employs vacuum tubes to amplify the electrical signal that is the input signal. They utilize technology invented just over a century ago.
Tube amps are also known as valve amps to our British neighbors. The tube inside forces the current solely in one direction. A diode is a simple type of tube, it contains a cathode and an anode.
One sends the electrons and the other collects them and sends them, this means the signal has greater fidelity to what is played unlike DSP (digital signal processing) which is subject to the companies custom engineering.
Tube amps deliver a sound which is arguably incomparable and they affix harmonic distortion. The physics of a valve amp are more sensitive this enables far more tone options, the overdrive for example when monitored with a sine wave detector flattens the tops of sound waves and when pushed harder will also flatten the bottom end.
Because of this a tube amp actually gives a more honest rendition of the dynamics and nuances of the players' skills.
The tube vs. solid-state argument as discussed is a widely debated topic but one thing which most guitarists can agree on is that the clean signals from a tube amp are far more pristine. Having a good clean channel signal is imperative for a lot of musical genres.
A tube amp has a natural tonality which seems a little thicker, people often refer to this extra depth as warmth which is quite fitting as the vacuum tubes employed within do give off a lot of heat.
Their Transistor-driven amigos often create harmonic distortion when they are opened up and are prone to negative feedback at high outputs. than a transistor driven amp.
Solid-state amps will typically offer a plethora of presets and this can be great fun to play around with and is one of their biggest appeals, along with the fact that the technology is usually smaller and therefore can be built into a more compact, lightweight option that offers better portability. They are also easier to repair. A tube amp will require part sourcing and tubes do unfortunately have a shelf-life ticking away.
Despite the huge range of sounds they have onboard for many a solid-state amp just sounds too synthetic and this is generally the main reason that tube fans prefer the older technology.
Unfortunately, something digitally replicated will only ever come close to the real thing but they do give a lot of freedom over sound and the range of genres you play will weigh in heavily on your decision.
Related: Best Mini Amps.
What To Look For in a Tube Amp Under $1000?
It should have a sturdy cab because tubes are fragile and a decent size speaker 8 or 12" will usually suffice. If you intend to use it mostly in a home setting you probably won't need much more than a 5/10 watt option as they really amplify with good efficiency.
We suggest 20-30 for local venues and 50 for outdoor events. If you are shopping in the upper regions of today's budget allocation then you should really demand a little more form the amp.
In the budget regions 2-band equalization will suffice but when parting with cash 3-band is preferable and ideally, it should come with a few more bells and whistles in terms of tone control whether they are digital or not.
If you are looking to gig bear in mind that a tube amp is generally a lot heavier than a solid-state amp. Tubes can die after years of use and you may have to take it to a professional to replace or upgrade them.
Best Tube Amp for Beginners?
From Today's reviews, we would recommend the Archer Tubulark it has simple equalization controls making it easy to dial in your tones but if your budget simply won't stretch that far then we would suggest the Monoprice model as a cheaper alternative. It has 2-band EQ and for a newbie, it really is best to keep it basic you can always upgrade if your hobby becomes a profession.
Best Tube Amp for Tones?
The Marshall combo that we selected is really the clear winner here with access to SoftTubes extensive tone lab, you get the best of authentic tube capabilities alongside a digital smorgasbord.
It the addition of SoftTube doesn't appeal to you and you want an amp with its own dedicated tones then we would definitely suggest the Egnater Tweaker combo amplifier. It has superb versatility and you can get just about every sound going out of it. The 5 switches give a lot of room for adjustment and the double power tubes give it a great edge.
Conclusion
A generous $1000 dollar budget really gives you a little more free-reign over what you can buy. Many lower-priced options floating on the market aren't all tube in their nature which you will have seen in our previous amplifier reviews.
There are a number of great all-tube amps out there if analog is what you are craving accept nothing less hopefully today's reviews will have highlighted some of the differences.
Whilst there are a few digital amps out there that offer a vast array of sounds their vintage modeling is really just an imitation and for the majority of analog connoisseurs, they simply pale in comparison to the fat, buttery-beasts of the past.
Expert Tip
A tube amp needs a while to a break-in, the well-loved, recognizable warmth they give to the tonality of the amplifier is because of excess energy which actually heats the tube amps on the inside. You will find your amp takes a while to kick it up a notch and may even be more powerful towards the ends of your sets so be sure to compensate throughout a performance.
Did you Know
We previously reviewed some fantastic tube amp options in our Top 10 Best Tube Amps article last year head on over for further inspiration and information.
If you've enjoyed this review by Music Critic, please leave a positive rating:
[vc_separator