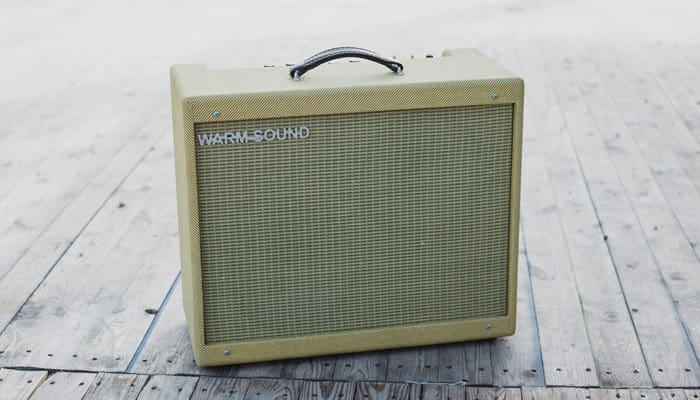 For a long time, guitarists shared a widespread belief that high-watt amps were paramount in creating a loud enough live sound with a soul pleasing tone. This is mostly because we grew up watching our favorite bands play in front of a wall of Marshall stacks, which all needed to be plugged in for the audience to hear the guitar parts. However, times have changed, and musicians are going back to lower watt, smaller tube amps that still pack a ton of power into a small cab.
Tube amps can protrude a ton of power in small packages. A 10, or a 15-watt tube amp is capable of cranking enough volume to fill a small room and still sound full and pleasing.
This gives modern guitarists a ton of options when it comes to the low watt tube amp they are picking out. We are going to breakdown the specs on some of the best low watt tube amps here for you to consider, as well as some of the factors you need to think about when buying.
At a glance: Our top 3 picks
Your shortcut to our team's top 3 recommendations
View The Best Low Watt Tube Amp Below
1. Pyle-Pro PVAMP60 60-Watt
The Pyle-Pro PVAMP60 is a tremendous small cab for people who want to pack some power into a home amp. The 60-watt speaker can still broadcast at a volume level that will work with a full band in a practice space or a small venue, even though it doesn't look like it will. It has a 3-band EQ with bass, mid, and treble control, coming from an 8" speaker.
It weighs 22 pounds and measures 15.75 x 8.27 x 13.58". It also has high and low-level inputs, so if you choose to, you can use a lower power output, or you can hook up two guitars at once. However, keep in mind that going dual guitar on a single amp can drown each other out. It's suitable for people who want a powerful medium-sized amp with essential versatility and an affordable low watt tube amp.
Pros:
+ Simple design
+ Affordable
+ 3-band EQ
+ Line out for external speakers
+ Good for home or small gig use
Why We Liked It - It gives you the power you need without taking up extra space. It's a higher low watt tube amp, but it will work for anyone who wants a simple and practical design.
2. Fender Acoustasonic 40 Acoustic
The Acoustasonic 40 is a great amp for small acoustic gigs. It's pretty light and portable, while still producing enough power to make sure you're heard. The cab holds two 6.5" speakers, 3-band EQ, XLR output, and dynamic microphone inputs. It houses two channels, one for your clean setting and another for overdrive.
The amp is available in a vintage style, giving off that retro look, which makes the Fender amps so attractive. It only weighs 16.5 pounds, so it's easy to pick up and take with you wherever you need to go.
Pros:
+ Lightweight and portable
+ Good for small acoustic gigs
+ 3-band EQ
+ Dual-channel
+ XLR output
Why We Liked It - For acoustic guitar and vocals in the same speaker, the Acoustasonic is one of the better options out there. It's loud enough to be heard while being small enough to be taken anywhere.
3. Monoprice 611705 5-Watt
When you think of 5-watt amps, you probably think that there is no way that you'll be able to get the power that you need. In this case, the Monoprice 611705 blows some serious volume out of the speakers. Even in the 1-watt setting, you may find that this amp has the power to fill a small auditorium.
It's powered with a 5-watt tube and has a celestial band speaker, and can handle frequencies between 80Hz and 10kHz. You can cut the power output in half by choosing to go with the low input, whereas if you want to venture into overdrive, then the high input channel will give you that extra push you need. It has an excellent dynamic range and offers you the kinds of sounds you need from a small compact amplifier.
Pros:
+ Thunderous output
+ Super small and portable
+ High and low power inputs
+ Celestial band speaker
Why We Liked It - If you're looking for a low watt tube amp that's super small and easy to maneuver, then this should be your go-to. It's great for practicing at the house or even craning it up with your bandmates.
4. Peavey Electronics Max Series
For all the bass players out there, we have a fantastic, durable, and reliable bass combo amp for you. The Max series by Peavey comes in a variety of wattage options, but even the 10-watt version is powerful enough to blast the deep bass tones. The highs on the EQ are also impressive, giving you the full range of frequency response that you need.
Sometimes you don't need a massive amp to get those amazing bass tones that you're looking for to bring out the low end of the band. The 10-20-watt output is enough for you to keep up at rehearsals, so you don't need to lug around an 8X10 cab. However, if you're looking for a gigging amp, we suggest kicking it up to a higher wattage such as 100 or 200. This will ensure you get the most out of the capabilities of the amp.
Pros:
+ Various wattages available
+ Good for practicing
+ Lightweight and compact
+ Detailed tone
+ 3-band EQ
Why We Liked It - It's a great amp for bass players to have with them when it's not necessary to have a larger cab in an amplifier. It's small, powerful, and detailed and gives you the range that you need.
Low Watt Tube Amp Buyers Guide
What to look for in a Low Watt Tube Amp
Not all amps are the same. Amps come in such a wide variety of options; you need to know what to look out for. Here are some of the most crucial buying factors when it comes to low watt tube amps.
Volume Compared to Wattage
Tube amps pack more volume into a lower wattage than transistor amps do. Also, the increased volume is not directly correlated with the wattage increase. For instance, a 100-watt amp is not ten times louder than a 10-watt amp. It's closer to twice as loud as a 10-watt amp.
The more wattage you have, the more room you will have on your volume knob before the amp starts to distort at high volume. This is important to consider if you want to have high volumes without distorting. For most home players, a five or 10-watt tube amp is more than sufficient. But if you're looking to gig, you may need to step it up to 100 watts.
Portability
Depending on how often you're going to be moving your amp around, you may want to look into smaller options. Amps get heavy pretty quickly, and they can take up quite a bit of space. If you can get the tones you want out of a smaller amp, it is almost always in your favor to do so.
Speaker Size
The speakers in your amp are what allow you to hear the full frequencies. When looking at the sizes of the speakers in the amp, keep in mind that larger speakers generally provide a broader range of detail within the tone of the amp.
The larger the speaker, the more low-end detail you will get, whereas, smaller speakers speak more to the high and mid-range frequencies you're trying to hit. Smaller speakers are usually better for low volume practicing because you get the level of detail you want, without needing to crank it up and knock pictures off the wall.
Durability
Amps tend to take a beating. With always being carted around to various jam spaces and gigs, you need to make sure that it's going to be able to handle the level of abuse you're going to inflict upon it. Pay attention to what other reviewers are saying about the durability of the amp and the craftsmanship. If there is a common complaint that the amp is not sturdy enough to handle daily portability, then you may want to go in a different direction.
Conclusion
You should have all the info you need to decide on your next low watt tube amp. There are plenty of options out there, so make sure you're paying attention to what is most important to your situation.
Expert Tip
Always go for functionality over design. As musicians, we all want to look as stylish and cool as possible. However, if you can get the level of functionality and reliability from a more simple design, then you will thank yourself in the long run.
Did you know?
Amplification for guitars has been around since the early 20th century. Before amplification was invented, acoustic guitars were all that players had to go on. Therefore, loud rock concerts and gigs are an extremely recent phenomenon as far as music history is concerned.
If you've enjoyed this review by Music Critic, please leave a positive rating: