It can be difficult to find the best guitar amp under 300 because there is so much choice on the market. To make it easier to find the best starter amp, this guide will help you out.
Most of these amplifiers are for practicing purposes so keep that in mind before you buy but you will find a wide variety of amps to choose from including combos, tube amplifiers, and amps that feature amp modeling. A good beginner guitar amp doesn't have to be expensive so let's have a look at our list.
At a glance:

Our top 3 picks
Our team's top 3 recommendations
Best Overall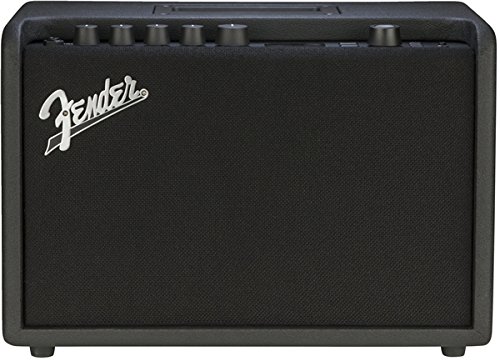 Fender Mustang GT 40

Solid amp modeling guitar
Plenty of presets to get you started
Can be controlled by your mobile phone
Two-year warranty included
Premium Quality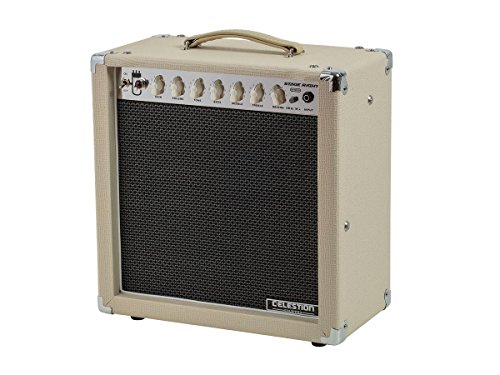 Monoprice 611815 15-Watt

Solid amp modeling guitar
Plenty of presets to get you started
Can be controlled by your mobile phone
Two-year warranty included
Great value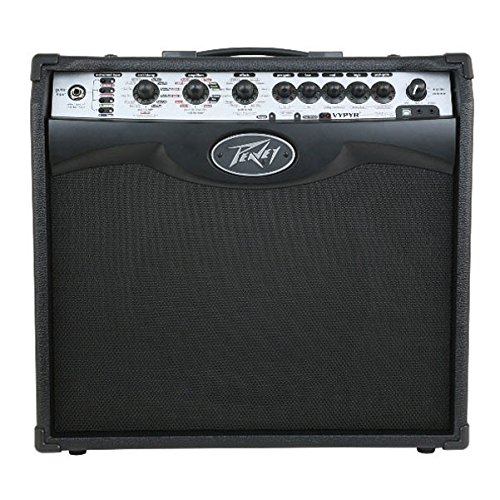 Peavey Vypyr VIP 2

Solid amp modeling guitar
Plenty of presets to get you started
Can be controlled by your mobile phone
Two-year warranty included
View The Best Guitar Amp Under 300 Below
When looking for a good beginner guitar amp you can't go wrong with a Fender. The Fender Mustang GT 40 is Wi-Fi capable so you can update the presets on the amp and connect to the Fender app to share tones with others. It has a clear display which is easy to use so you can see what you're doing on the amp while programming your individual sound.
This is the ideal amp solution for those looking to get into amp modeling. You have the ability to control the amp from your mobile device via Bluetooth. It comes with 21 amp voices, 45 effects, and is suitable for different genres such as rock, metal, and blues.
There are several artists presets so you can recreate the sound of your favorite players right away. The USB out allows you to connect to your computer so you can play along with songs or do some recording.
Pros:
+Solid amp modeling guitar
+Plenty of presets to get you started
+Can be controlled by your mobile phone
+Two-year warranty included
Why We Liked It - The Fender GT 40 is a solid amplifier for anyone that wants to try out amp modeling but doesn't want to spend a whole lot of money. It has plenty of effects and the 21 amp voicings give you everything you need to recreate famous sounds and to create your own signature sound. This is one of the best modeling amps on the market today.
If you have a bigger budget, consider these guitar amps under $500.
Combo or head - If you are buying an amp under $300, you are looking for something that offers quality on a budget. Keep in mind purchasing an amp head will require an external speaker/monitor or headphones. A combo with a built-in speaker may be the most economical choice on a budget.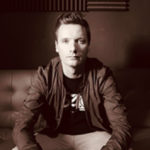 2. Monoprice 611815 15-Watt
This amplifier from Moonprice is one of the best cheap amplifier combos you can buy. It's a 1 x 12 guitar combo that features a Celestion speaker which is one of the top speakers you can get for any amplifier. This amp uses tubes and uses three ECC83/12AX7 for the preamp and for the power tubes it uses EL84s.
The tubes provide a rich and vibrant vintage sound which all guitar players crave. It has a cloth grill and the corners have plastic coverings to protect your small tube amplifier from bumps when you're carrying it. The amp has an authentic cream-colored leather look to it. To shape your sound, there is spring reverb to bring your playing to life. You will be rocking in style with this tube practice guitar amp.
Pros:
+Has Celestion speaker
+Uses tubes for vintage and authentic tones
+Spring Reverb to help shape your tone
+Vintage look
Why We Liked It - The Monoprice 15-Watt is the perfect practice amp thanks to the tubes which provide an authentic and rich sound. The speaker is also a Celestion which sounds amazing and helps you shape your sound. The spring reverb also adds to the versatility of this small practice amplifier. This is one of the best tube amps under 300.
Amp modeling is becoming popular and found in many amp products. The Peavey Vypyr offers you 40 Watts to help you shape your own guitar sound. This amp is perfect for practicing or smaller venues. This amp is unique as it allows you to play electric, bass, and acoustic all with one amp. It features Transtube analog circuitry which gives you authentic sounding tones with 16 presets, and 30 amp models.
All the amp modeling parameters can be controlled with your amp so you don't need to use your computer to do this like similar models. It comes with ten instrument models including 12-string, 7-string, resonator, baritone, bass, acoustic, electric, and sitar for the ultimate guitar experience.
Pros:
+Amp models electric, bass, acoustic and other instruments
+40 watts of power for larger venue playing beside the bedroom
+Authentic tones with Transtube analog circuitry
+Two-year warranty
Why We Liked It - Peavey Vypyr VIP 2 offers a lot in one package. It has the ability to recreate more than just electric guitar sounds makes it a standout amp modeler that other amps in this category can't match. The analog circuitry of the unit is another standout as it creates great tones you can use right away.
Practice or gig - Amps in this price range are often aimed at beginners who are just starting to gig or even advanced players looking for a practice amp. Be clear about why you need the amp most because the stage and the bedroom require different qualities from an amp. Being clear about your needs helps you make the most of your budget.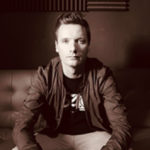 One of the guitar amps under 300 is the Yamaha THR10. This amp packs a punch in a very small package that will sit on your desktop. You can plug it in or use battery power so it's portable. It features 5 amp models, acoustic, and bass settings. Experience tube-like sound with this compact amp. It includes effects like chorus, reverb, and delay through Yamaha VCM technology.
The amp has USB and can plug into your computer where you can record with the Cubase software that comes with it or use your own recording program. This amp has enough power for the bedroom or to take to the BBQ for a jam session. This is the perfect portable amplifier that has great sound and tons of versatility.
Pros:
+Tube-like sound
+Portable and lightweight
+Plenty of effects
+Multiple amp channels to choose from
Why We Liked It - The Yamaha THR10 is the perfect practice amp as you can take it with you thanks to batteries. You can practice in the van, at a gig, on the beach, or any other location. The amplifier sounds great for such a small package and it's simple to plug into your computer via USB for recording.
Looking for a cheaper alternative? Check out our review of the top amps under $200.
For those looking for a good beginner guitar amplifier, the Fender Frontman 10G is a solid choice. It offers you easy controls and amazing tone. It features gain, volume, treble, and bass controls to help you sculpt your sound. Play rock, blues, metal, famous Fender clean tones, and other styles with ease.
Push a button to access the overdrive controls and get more gain. Use the 1/8" Aux In jack to practice along with your favorite songs and the headphone jack when you want quiet practicing time. The six-inch speaker gives you 10 watts of power for your practice session.
Extras include a silver grille cloth and authentic looking control Fender knobs for a classic look. Amp has protected n the corners with metal protectors so your amp stays safe when you move it. The closed back of the unit gives you a better bass response when playing. Jam out in style with the Fender Frontman10G.
Pros:
+Gain controls for more distortion
+Line out and headphone jack
+Easy controls
+Lightweight
Why We Liked It - The Fender Frontman 10G is the perfect practice amplifier as it's lightweight and easy to use for beginners with simple controls. It sounds great and you can use headphones or jam along to your favorite track which makes it a clear winner.
If you have a smaller budget, consider a guitar amp under $250.
When looking for the best guitar amp for the money, Fender is always a good choice. The Fender Champion 20 gives you everything you need to rock out right away. It features treble and bass controls to shape your sound. You get digital effects built-in such as chorus, reverb, delay, and vibratome.
There is an auxiliary jack to plug in your MP3 player to jam along with. To keep your music private, use the headphone jack. The amp has 17 different amp tones for you to choose from so to can accommodate many styles of music. Your amp is protected with metal corner guards and grill cloth. The open back of the amp gives you room to store accessories like cables so they are out of the way. It comes with a 5-year warranty.
Pros:
+Features amp modeling with plenty of tones to choose from
+Onboard effects
+Headphone and auxiliary jacks
Why We Liked It - The Fender Champion 20 gives you 20 watts of power for your practice or jam sessions which is more than other practice amps provide. It has amp modeling so you can dial in great tones right away without fussing with other controls. The included effects give you more sound options so you sound great.
7. Sawtooth ST-AMP-10-KIT
Sawtooth gives you what you need in a basic 10-watt practice amplifier. To control your sound, use the gain, volume, treble, drive, bass, and middle controls. For those quiet times, you need to practice, use the headphone jack. It's easy to change form a clean tone to overdrive with the drive switch when you need some distortion.
This is the best guitar amp for the money when you need something simple to practice all your favorite songs. The amp has a 6.5" speaker and the open weave grill provides better sound projection from the unit. Has a sturdy handle to carry the amp around with you and the controls are easy to access on the top of the amp.
Pros:
+Easy controls
+Headphone jack for practicing
+drive control for distortion
Why We Liked It - The Sawtooth ST-AMP-10-KIT is easy to use the amplifier for beginners but still has great features. The amp has a drive channel so you can access distorted tones and start rocking out. The quiet practice is easy with the included headphone jack.
8. Fender Mustang I V2 20
The Fender Mustang I gives you 20 watts of jamming power. It's easy to dial in good tones with the 17 included amp models so it's perfect for most styles of music that you want to play. Edit the parameters of your sound with Fender FUSE software and share your creations online. Change your tone using the included effects like phaser, tremolo, delay, and reverb.
Use the auxiliary jack to jam along to songs and get some quiet practice time using the headphone jack.  Connect the amp to your computer with the USB jack and take advantage of the Ableton Live Lite 8 Fender Edition recording software to make your own music.  The amp has a silver grille cloth and comes with a limited warranty.
Pros:
+Wide range of amp models to choose from
+Included effects
+Easy to make your own tones with FUSE
Why We Liked It - The Fender Mustang I V2 20 is one of the best modeling amps you can buy. It has a lot of features and great amp models so you can make excellent music right out of the box. The software is easy to sue and you can share creations online with others which makes this amp a clear standout in the amp modeling category.
9. Blackstar Guitar Combo
Most amps, even practice ones, are not very portable. That all changes when you buy the Blackstar Guitar Combo. This amp is a mini amp as well as a portable speaker. You get both a clean and overdrive channel which provide you amazing tone even when the amp is at a low volume.
It's a small 3-watt amplifier but the ideal situation when you need something portable to take with you wherever you go for practicing purposes. It's easy to connect to your phone, MPs, laptop, or other devices thanks to the auxiliary jack. It comes with a 3-inch speaker that sounds great for its a small size. Us the control and delay effect to enhance your sound as you play.
Pros:
+Compact and portable
+Two channels
+Battery or plug it in
Why We Liked It - The Blackstar Guitar Combo is an excellent practice amplifier. It's small and easy to take with you. It has both a clean and drive channel so it's versatile despite its a small size. For those that need a dependable portable amp that sounds great, this is a solid buy.
10. Fender Acoustasonic 15
The 6-inch speaker on the Fender Acoustasonic gives you 15 watts of power. The amp is lightweight and portable so you can take it with you to practice sessions. It features bass, treble and middle equalizer to help you create your tone. It's the perfect solution for those that need a solid amplifier for their acoustic guitar. The amp comes with a chorus effect to brighten up the sound of your acoustic guitar.
Use the headphones jack when you need to practice. Use the XLR jack to connect a microphone so singer/songwriters can sing along to their music with ease. This amp gives you a lot of flexibility when playing acoustic guitar in one small, compact package. It's perfect for practice at home or for a small gig such as a coffee shop when you need lower volumes.
Pros:
+Has a chorus effect
+Included microphone jack
+Easy controls
Why We Liked It - The Fender Acoustasonic 15 is a solid amp for practice or a small gig when you need to plug in your acoustic guitar. The chorus effect helps to fatten up your sound and it has an XR jack for your microphone so you can sing along as you play. This is a great choice for any acoustic guitar player that needs a simple acoustic amp.
Modeling amps - In this price range, you can find amps that offer more tones than you will ever need. If you are a beginner looking to find your sound, focusing on a unit that provides more amp models could be a good idea. The versatility will serve you well for your first gigs and help you develop your own tone.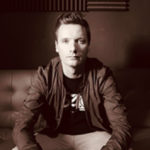 Guitar Amp Under 300 Buyers Guide
What Types of Guitar Amplifiers Are There?
Three main types of guitar amplifiers which include solid staate, tube, hybrid, amp modeling, combo, and stack. These are addressed below so you know which one the right choice for you is.
Solid-state Amplifiers
Most amplifiers that are mid-priced or inexpensive or what are called solid-state amplifiers. These use semiconductor, transistor, and solid-state circuits. These are reliable and cheaper to produce then tube amplifiers. A solid stamp amplifier is also less fragile when compared to a tube amplifier.
Tube Amplifier
A tube amplifier uses of vacuum tubes which amplify the signal from the guitar. Tube amplifiers are the oldest type of amplifier as they were the first amplifiers produced. They are known for their warm and vintage sound and are sought after by many guitar players for their authentic and pleasing tones. By today's standards, tube amplifiers are outdated but most musicians like using them simply because they sound amazing.
Hybrid
There is also what is called a hybrid amplifier. This is a combination of a solid state and a tube amplifier. For example, the amplifier might have one or two tubes in addition to the solid-state circuitry so you can get the best out of both types of tone. This type of combination allows a musician to get both solid-state sounds as well as tube sounds with their guitar.
Amp Modeling
Another type of amplifier is what is called an amp modeler. This is an amplifier that replicates the sound of other amplifiers. This can give the musician the ability to create vintage and popular guitar tones without the need to spend thousands of dollars on the equipment that was used to create those sounds.
This is done digitally and many modern amplifiers and now include amp modeling. Many of these amplifiers can be programmed so the player can choose different patches or tones that they want to use depending upon the music that they are playing.
Many amplifiers that feature amp modeling can be plugged in it directly to your computer via a USB port and then you download the drivers and software to use that amplifier with other musical programs such as a digital audio workstation or DAW for recording music. the sounds that you can create with this sort of amp is getting better with each new release.
Combo
A combo amplifier is short for combination. This is a unit that is self-contained and has the amplifier as well as the speaker in one cabinet. Almost all smaller amplifiers are combo units. A combo amplifier is usually quite heavy when compared to other amplifiers as everything is self-contained in one unit.
Stack
Another type of amplifier is what we call a stack amplifier. This takes an amplifier head where all the circuitry is and combines it with one or two speaker cabinets. This allows the player to change their amplifier head with different speaker cabinets to create different sounds. Stack amplifiers are easier to carry around with you because you can move the amplifier head and the speaker cabinets separately.
Can I Use Effect Pedals with them?
Many small amplifiers will allow you to use effects pedals with them but it all depends on the actual guitar amplifier that you were buying. Some small practice amplifiers under $300 come with built-in effects so you don't need to buy any pedals. You may already have distortion, reverb, chorus, and other similar effects built into the amplifier so there is no need for additional pedals.
If the amplifier happens to be an amp modeler you may have a wide range of various effects that you can choose. You can change the parameters on these effects exactly the same way that you can with a regular pedal to create the desired effects.
Can I gig with One?
Most small amplifiers that are under 300 are not suitable for larger gigs simply for the fact that they don't have the power necessary to cut through other instruments especially the bass and drums. These small amplifiers are suitable for smaller venues such as a coffee house we're playing at a party but they are not going to be enough for a live band situation such as at a club or bar.
Expert Tip
Don't be afraid to try out various amplifiers before you settle on one. You taste will change as you grow as a musician to try out different amps and guitars as it will help you shape your sound. Look for amps that have all the features like effects built-in as this saves you money in the long run as a beginner.
Did You Know?
The first amplifiers were powered by batteries and were too heavy to carry around. The first amplifiers were actually PA systems and they weren't designed for guitars. In Los Angeles in 1932, jazz guitarist Jack Miller plugged into an amplifier at the Chinese Theatre in Los Angeles.
He is believed to be the first person to use an electric amplifier in a performance. George Beauchamp the inventor of the guitar pickup was probably the first to use a guitar amp in any form.
Conclusion
These are the best guitar amps under 300. You can find a good beginner guitar amp for under 300. These amps all have solid features and will allow you to practice or play smaller gigs without a lot of difficulties. Think about the features you need before you buy and make a list of three to four amps you like then make a decision.
Practice amps today are improving and many of them are now portable and can be plugged into your computer as many of the newer models offer amp modeling which gives you a lot of versatility in an amp.
If you've enjoyed this review by Music Critic, please leave a positive rating:
[vc_separator