Despite their rocky history solid state amplifiers and solid-state combo amplifiers are becoming increasingly popular, shaking the bad reps they once earned for themselves in the past. Solid state amps are without a doubt a far superior technology. Until recently, to own a model which was truly capable of giving a vacuum tube amplifier a run for its money, you had to have a substantial bank balance.
With modern technological advancements and a reduction in fabrication costs, there are now plenty of low watt solid state amplifiers, from trusted leading brands such as Fender, Marshall, Roland, Orange, and Boss which are genuinely capable of providing a comparable, warm sound. Some of them even go above and beyond to keep up with the latest digital music trends, offering Android compatible apps and downloadable software.
Below we have reviewed and recommended the current Top Ten competitors based on popular opinion as well as our own.
At a glance:

Our top 3 picks
Our team's top 3 recommendations
Best Overall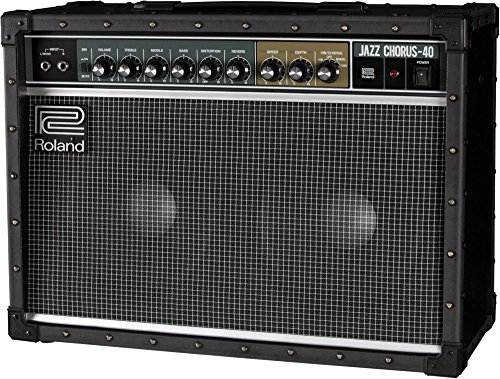 Roland JC-40 Jazz Chorus

Durable, solid construction for longevity.
Incorporates innovative refinements for modern acoustic and electric guitar use.
Delivers rich inimitable sound.
Premium Quality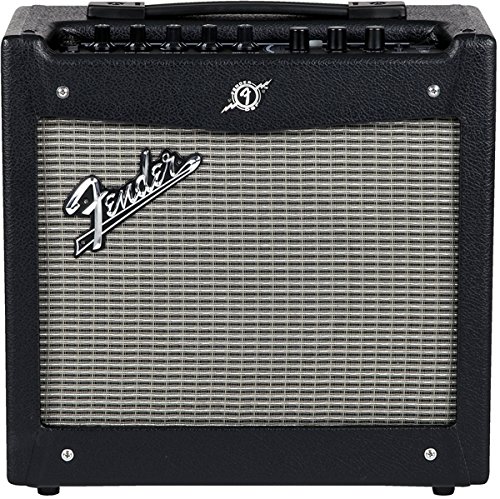 Fender Mustang I V2

Durable, solid construction for longevity.
Incorporates innovative refinements for modern acoustic and electric guitar use.
Delivers rich inimitable sound.
Great value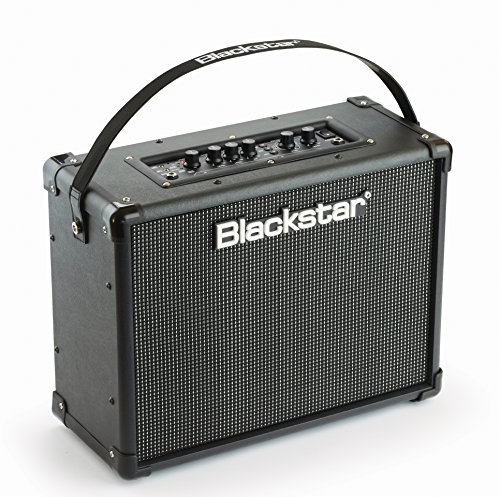 Blackstar IDCORE40

Durable, solid construction for longevity.
Incorporates innovative refinements for modern acoustic and electric guitar use.
Delivers rich inimitable sound.
See The Best Solid State Amp Below
1. Roland JC-40 Jazz Chorus
The Roland JC-40 is a Jazz Chorus solid-state Combo Amplifier. Essentially the Roland Jazz Chorus is a scaled down, lower (40) watt version of the Roland JC-120 Jazz Chorus, arguably the bench setter for clean electric guitar tones during the last 40 years and used by a number of professionals including James Hetfield. It is equipped with the same plethora of onboard effects for modern electric guitarist and produces the same unmistakable JC clean tone as its esteemed, high watt predecessor.
Additionally, the Roland Jazz Chorus JC-40 offers a true stereo input for performance enhancement when using effects pedals and other amp modeling and effects gear. Let's break down the controls; 3-band EQ, reverb, speed, depth, bright, volume, vib/chorus, and an FX loop switch.
The Roland JC-40 Jazz Chorus amplifier contains two individual power amps operating onboard effects in stereo for a fully immersive sound on stage. As well as its trademark Dimensional Space chorus effect, it possesses updated effects such as a renewed vibrato and reverb, built-in distortion and unique chorus features to satisfy the needs of today's players. Selling for $599.99 a solid investment for a good Jazz amplifier.
Pros:
+ Durable, solid construction for longevity.
+ Incorporates innovative refinements for modern acoustic and electric guitar use.
+ Delivers rich inimitable sound.
Why We Liked It - This solid-state Combo provides industry-standard tones without the burden of using multiple amps.
Breaking up - Another easy way to emulate some of that iconic tube amp sound in a solid-state amp is to run an overdrive or boost pedal right before the amp. Set the pedal so that you get some slight breakup when you dig in harder. Then, boost the bass EQ a little and cut the high EQ a touch.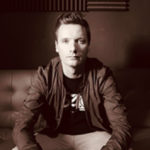 A great solid state amp from an integral industry giant. Fender has continually manufactured instruments and instrument accessories since 1946, helping shape the evolution of product designs. They produce the distinctive fender tone and are furnished with an abundance of built-in effects. The Mustang's 17 amp voice settings take acoustic or electric guitar players from an authentic tube amp tone to modern unique sounds.
The amplifier also has the ability to connect via USB utilizing it's inspirational Fender FUSE software, allowing players to colorfully adjust every sound to their individual preference kicking the preset sound options up a tonne of gears. Appealing to modern players and providing compatibility which in keep keeping with the direction of up-to-date music technology. It is compact but punchy and reasonably priced a $119.99.
Pros:
+ Just 7.6 x 15.5 x 14.5 inches-super portable.
+ 17 amp voices and 24 on-board effects. For use across a wide variety of genres
+ Includes Ableton Live Lite 8, Fender Edition recording DAW software and AmpliTube Fender LE edition software apps for Mac and PC for recording musings as well as jamming and playing
Why We Liked It - USB connectivity and DAW software options present players with infinite possibilities as far as artistic license is concerned.
This versatile programmable combo amps is the end result of 7 years technical research and refined product development by the Blackstar company originally founded by ex-Marshall employees. While relatively new with the music industry at 11 years old they have already produced a host of amplifier series. The ID series are their contemporary digital amplifiers for modern day acoustic and electric guitar players. Adequate volume levels for something so small it is a powerful practice amp. It has 6 voice control settings clean warm, clean bright, crunch, super crunch, Overdrive 1 and 2 to be used in conjunction with its signature ISF control to find your desired custom tone.
This Blackstar combo amp produces studio quality effects that can be stored. The 12 Effects include standard modulation, delay, and reverb. It has a handy stereo Mp3/line input so you can plug in your favorite tunes to jam along to with your studio headphones you can perfect your power chords without disrupting anybody. Only $199.99.
Pros:
+ Super wide stereo sound.
+ features a mini USB connection.
+ Handles low registers well.
Why We Liked It - The amp features typical intuitive control presets but also provides digital program ability.
Add a tube pedal - Tube amps can be very expensive, and for some players, it's not worth the cost or the maintenance to own one. You can still get your solid-state amp a bit closer to the tube sound by using a tube pedal. The pedal can go straight in or into the effects loops. It won't get you exactly the same overdriven tone of a tube amp, but it definitely adds some dirt.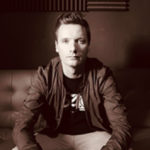 Proudly bearing the same name as the majestic Japanese samurai sword, the Katana series presents guitar amplifiers with Crafted Tones that parallel the precision and artistry the historic sword symbolizes in Japanese culture. Perfected over generations of dedication and employing the same development process behind the renown Waza amplifier, they express BOSSs ambitions of providing the ultimate 'rock sound'.
The BOSS KTN-50 possess Five settings: Clean, Crunch, Lead, Brown (derived from the Waza amp), and Acoustic Expertly fabricated and meticulously tuned, they represent true craftsmanship and offer breakthrough enhancement functions for modern guitarists with electric or acoustic guitars. The Boss Katana delivers an unbeatable range of exceptional tones and it's rapid touch response renders it ideal for live performance as well as quality home recording. It can be surprising cranked up or played at bedroom levels with the easy watt selections of 0.5, 25 or 50 watts of power to switch between as well as a standby mode. It has 2 preset channels with a panel setting and includes integrated access to 55 BOSS effects via the free BOSS Tone Studio editor software. Also $199.99.
Pros:
+ Innovative Power Control.
+ Store up to 15 different effects.
+ Easy to reset!
Why We Liked It - It features in-depth, full customization sounds with its simple, downloadable software which includes an app for mobile devices providing access to the online community with tutorials, patch sharing and more.
Harboring a variety of clean tone options as well as vintage crunches, and modern high gains to mix and match which can then be run through a choice of cabinet simulations. Offering a selection of 24 effects to combine into a versatile product setup.
The 14 preamp sounds do a fantastic job at mimicking the include all the classics you would expect to find such as the JTM45, JCM800, and the legendary Silver Jubilee a highly authentic model of Marshal's legacy all squashed into a 10-inch cabinet with 25 watts of power. Like other digital Solid state guitar amps, it has a USB direct-in for home recording capabilities. Its tiny size makes it an ideal piece of equipment for busking as well as fit for small home studio set-ups. Priced at $249.00 featuring a host of FX combinations without breaking the bank.
Pros:
+ 4 power amp models, 14 pre amps, 8 cabinet models and 100 presets.
+ Can be connected via Bluetooth technology or USB input.
+ remote control via the Marshall Gateway software
Why We Liked It - It bestows musicians with the ability to satisfy their personal tastes by easily adjusting the presets.
This compact 12W 6 inch speaker proves good things really can come in small packages. Whilst it doesn't sport any of the high-tech mod cons like some of the digital solid state guitar amps we have reviewed so far this teeny feat of manufacturing packs quite a punch. Sometimes multiple onboard effects can be overwhelming. Most solid-state amps with complex effects generally cost extra and you can end up forking out for 50 plus tones you will hardly ever use just to get the one you were after. The orange crush keeps things simple and not to mention, affordable.
The 3 -band EQ settings, (Treble, Middle, and Bass) along with Overdrive and Gain controls make it child's play to find a great tone to practice with. You can get great dirty and super fuzz sounds. Orange amps have their own unique tone. It is so light-weight which means it is ideal for taking on the road as a travel practice amp for beginners and pro's alike. Exhibiting the famous retro look Orange amps are well known for with its bright orange casing and basket-weave grille. Astounding volume from a miniature amplifier that costs just $99.00!
Pros:
+ Good clean tone.
+ Great distortion.
+ Headphone out-put option.
Why We Liked It - It sports the looks of unique, vintage amp and is surprisingly loud for its size.
The Marshall CODE range offers a choice of impressive digital amp models, FX and more. Just like the 25 model reviewed above this amplifier manifests a flawless mix of Marshall's authentic tones with pro-quality effects into a multi-faceted masterpiece. It has a single input with 14 preamp models, 4 power amp models, 8 speaker cab models, 3-band EQ, gain, volume, modulation, delay, reverb, 100 presets and 24 FX of which 5 can be used simultaneously.
The tone tweaking possibilities of the code series are practically infinite allowing the musician to really dial in on finding their own unique sound. Featuring Android integration it is a stunning high end digital solid-state amplifier a little pricier than the 25-watt version at $449.99 but definitely more bang for your bucks.
Pros:
+ includes a 2 way foot switch
+ Glistening clean channel
+ App for updates and patch sharing
Why We Liked It - It is an out standing marvel of amplification, eliminating the need for multiple effects pedal once and for all. It really is quite limitless.
Founded in 1970 and providing high-performance amplification for many influential artists Randall has added some awesome modern improvements to their infamous design. The new RG series offer high-gain FET solid state combo transistor amplifiers for great distortion performance through a 12" speaker. Featuring adjustable spring Reverb and an external FX loop.
This guitar amp for metal has 3-EQ's and a bass boost and scoop. Has some lovely treble as well as great scuzz typical of that heavy Randall style excellent for heavy metal and punk genres. It has great volume level at 80 watts of power and is $325.00.
Pros:
+ 2 channels.
+ tight, cutting distortion
+ Foot switch included
+ Guitar amp for Metal & Heavy Metal
Why We Liked It - This solid state guitar amp for metal players features a second channel allowing for an impromptu heavy metal jam with a friend.
Fender have taken their 70 years experience and enriched the Mustang series line. This is a highly versatile amplifier series promoting absolute musical creativity from an illustrious industry great. This newly improved solid state amp utilizes freshly developed algorithms. Unlike previous models, you can now move effects anywhere in the signal chain thanks to refinements on pathway signal processes.
Packed with 21 high fidelity, classic amp voices and over 45 different effects it is possible to easily recreate classic guitar tones or invent an identifiable sound of your own The volume range makes it versatile for home practice and gigging at a variety of venue sizes. A great modern addition is the fender tone app which allows users to download the latest updates, access stored artist-created presets, and connect directly with other creative musicians. It Also Has Bluetooth technology and USB connection. Retailing at $249.99 a great solid state guitar amp.
Pros:
+ High Fidelity.
+ Realistic responses.
+ Large, full-color LCD display.
+ Light wooden chassis.
Why We Liked It - It enables the musician to really create a truly unique tone of their own.
This solid state guitar amp From Fender, undeniable leaders in their industry is very straightforward to use. There is nothing complicated making it perfect for beginners use. That being said it is a more than adequate pro practice amp. With responsive treble and bass control to shape the classic guitar fender tone. Features a pretty decent overdrive. Small but powerful it provides fairly loud amplification ideal for rehearsing without an ear-splitting volume.
Sporting aesthetic reminiscent of their classic 'Blackface' amps with its silver grille cloth, and skirted amp knobs as well as the all important Fender amplifier logo. Many compact guitar amps can sound 'tinny' or muffled some have even been described as toy like but Fender have managed to produce a sturdy high quality, 6 inch, mini-amp for a highly portable fender sound at an unbelievable price or $59.99!
Pros:
+ Intuitive controls.
+ Studio headphones for silent practice.
+ Auxiliary input for jamming along to mp3's and other media.
Why We Liked It - This solid state amp for electric or acoustic guitars offers unbeatable, great value for money in a solid state practice amp from a well reputed leader in amplification.
Think of the roadie - If you are a gigging musician, you are most likely your own roadie. So, take that into account when choosing your amp because you might be carrying it up and down stairs every weekend. It's easy to get carried away, but make sure you buy a sensible amp for the size of venues you will be playing. There's no point breaking your back when a smaller amp will do.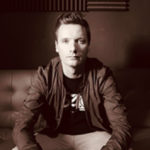 Solid State Amp Buyers Guide
The quest for the best solid state amp is uncharted territory for some especially those who still firmly hold misconceptions about their abilities in comparison to their tube counterparts.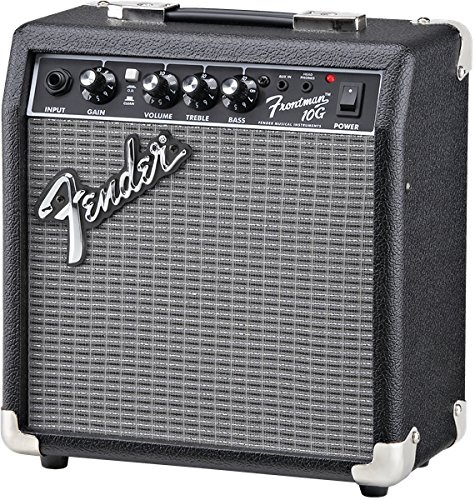 As every guitarist tends to have their own preference for a sound sometimes it can be too easy to just go for the band you know and stick to the presets you are familiar with. Of course, the genre you play will heavily influence decision making. A good Jazz solid state amp will differ almost entirely to a quality distortion amp. So to help pick out a solid state amp that suits you as a player, here is a little further information.
Digital Combo Amps
Newer digital and Android compatible models are becoming readily available. The leading brands have taken really an innovation to the next level. broaden tone spectrum an opportunity but can be confusing to a beginner. Whilst a somewhat daunting prospect for some the technological evolution rubs of on the musician allowing them to evolve as a performer as well as enhancing their music production quality.
It also promotes connectivity with some offering apps for instant community access to share ideas and discusses effects features in depth. Ensuring you can further understand how to tweak the sound for your individual needs. Without a doubt, this is a step that will lead to leaps in the progression of the modern music industry. Clearly, if you have no motivation to play anything but crystal-clear tones they are a waste of time exploring.
What Is A Solid State Amp?
A solid state amp is a transistor amp they have low operating voltages and are capable of running at a reduced power consumption are of a smaller size and weight. They have the adaptability to work with complementary symmetry circuits Today's guitar amps are often made with silicon transistors. in the last decade, solid-state designs have improved tenfold. Solid-state guitar amplifiers are much cheaper to produce and more reliable.
Best Sounding Solid State Amp?
The answer to this is truly dependent on whether you are using the amplifier for home practice , live stage performances or home recording ideally you want something fairly high-watt for a gigging the bigger the venue the bigger the watts of power because the human ear hears only marginal differences 100 watts sounds like 50 watts, so the bucks soon add up.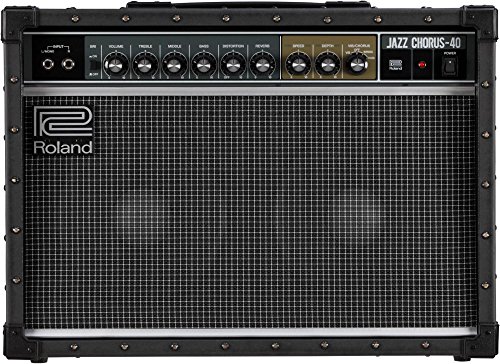 If you intend to record it is well worth checking out the digitally compatible solid state amps available today. Technology is evolving at an amazing rate.
At the end of the day with so many branded guitar amplifiers offering their own unique tones and patented sounds for tone snobs. Finding the best solid-state amplifier is really down to individual preference.
Tube Amp Vs Solid State Amp
This is a question which will likely cause some trolls of the guitar-snob variety to raise an eyebrow. Tube amps is a term given to vacuum amps (or valve amps in the UK). They contain vacuum tubes within that control the electric current inside which can only run in one direction.
Invented in the early 1900's the most simple example of a vacuum tube is a diode. Electrons are emitted by a cathode and collected by anodes run to a control grid. They usually need thermal energy to run so tend to get hot as they glow. They produce an incredibly pristine clean tone and have a very full warm sound. Traditionally they are considered the best solid-state amplifiers with most people preferring their significantly lower-harmonic distortion. They also achieve better high-power and high-frequency operation but as Bob Dylan rightly said: "The times they are a changing"!
One of the biggest reasons solid state amplifiers have been overlooked in the past is because cheaper guitar amps were often poorly constructed and fuzzy or muffled when they were cranked up giving them a bad name but now we have well designed reliable transistor technology. This has been expertly put to use by some of the biggest names in amplification. Solid-state guitar amps have played a role in many classic recordings but on solid-state guitar amplifiers of a high quality, previously inaccessible to most consumers.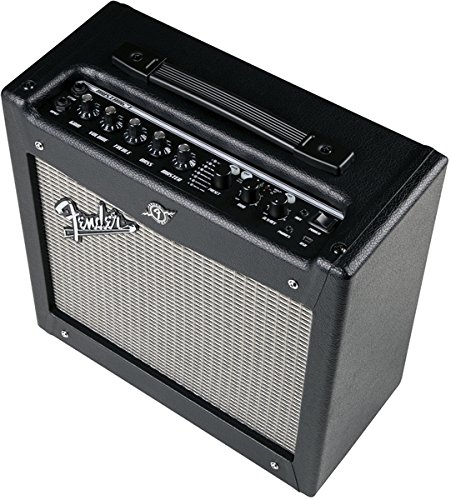 Modern transistors can be integrated and manufactured as a single circuit containing multiple transistors.
They are less susceptible to damage from mechanical shock than their fragile tube counterparts. Which can be difficult to repair especially vintage models.
They are also more compatible with complementary devices as they are of a more flexible design which means they will keep with the times and technology advancements.
Conclusion
If you are looking for a solid state amp for its compact and low consumption benefits there are plenty of cheap options but if you want to perform and not just practice you will need something at least in the mid-price range to suit your needs. Ultimately the future of music performance will continue to become more digitally influenced and there are some amazing products on the market ever so slightly ahead of their time it is well worth stepping outside of your comfort zone for the pleasure of experiencing a full pallet of effects. With solid state amps technology options, ever-increasing finding a wholly one of a kind tone that gives you an edge is an actual possibility.
Expert Tip
If you are still pro-tube or just unsure about the abilities advertised by so-called superior solid state guitar amps. You might want to check out some Hybrid options. Some companies are producing fantastic hybrid solid state amp models which have tube pre-amps and transistors technology combined. They deal better with low and high-end frequencies and have that tube-tone, with all the bells and whistles of a great solid state amp.
Did you Know
Bell Telephone Laboratories say they named their transistor by abbreviating the word trans-conductance or transfer with the word varistor ( a variable resistor). Without their early development of transistors there would be no solid-state guitar amplifiers today.
If you've enjoyed this review by Music Critic, please leave a positive rating:
[vc_separator