Given their immense popularity, you would be forgiven for assuming the task of finding the best chorus pedal would be an easy one. Yet it is exactly this popularity that causes problems for would be buyers like you.
Chorus is a modulated effect that provides a warm, layered depth by way of a slightly delayed signal giving you a multi-instrumental output. In the 80's and 90's, they were an essential part of almost every guitar player's gear and they appeared on some of the most iconic tracks of that era. Tunes like Nirvana's Come As You Are or Walking On The Moon by The Police are excellent examples.
We have exhaustively searched through the Amazon 2023 marketplace and have compiled our reviews of the top 10 pedals that money can buy to add to your guitar equipment. We have left no stone unturned and accounted for everything from brand integrity to product effectiveness and price.
The chorus effects pedal market is almost at the point of saturation, with each product having a lesser known clone attempting to cash in. The sheer volume of chorus pedals available can make it difficult to know where to start. In this review we will separate the wheat from the chaff, arming you with the information needed to make an informed purchase. For Flanger Pedals, see our review here.
At a glance:

Our top 3 picks
Our team's top 3 recommendations
Best Overall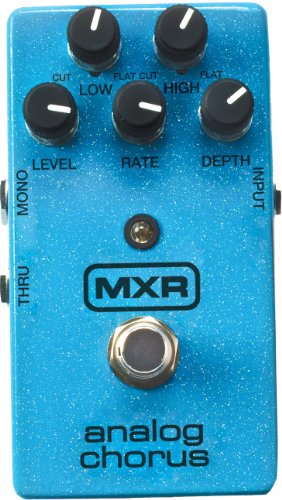 MXR M234 Analog Chorus Pedal

Completely analog for a warmth and depth
Bucket Brigade electronics
Absolute maximum levels of control and flexibility
Premium Quality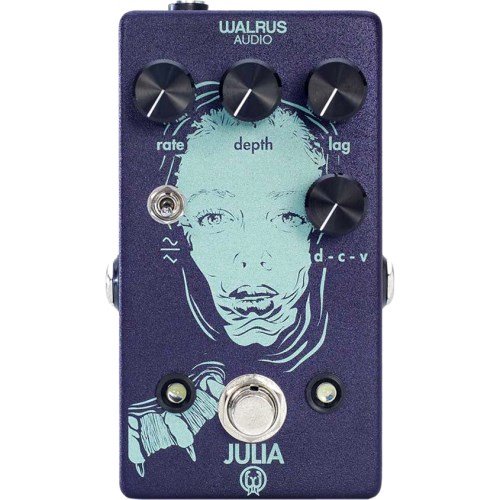 Walrus Audio Julia Analog Chorus Vibrato Pedal

Completely analog for a warmth and depth
Bucket Brigade electronics
Absolute maximum levels of control and flexibility
Great value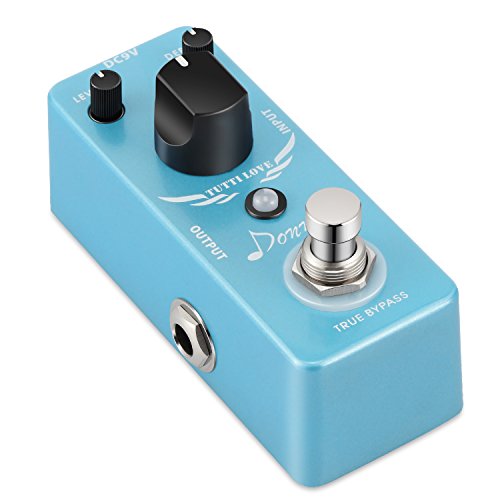 Donner Tutti Love Chorus Guitar Effect Pedal

Completely analog for a warmth and depth
Bucket Brigade electronics
Absolute maximum levels of control and flexibility
Review of the Best Chorus Pedals for Guitars in 2023
1.  MXR M234 Analog Chorus Pedal
MXR is one of the big 3 brands that have dominated the world of chorus pedals since the 80's. A household name to almost all guitar players, they have been turning out exceptional products since the 70's and still are in 2023 .
The analog chorus is all about the classic feel. It has been designed using old school bucket brigade electronics and gives you a beautiful warm, liquid tone. Also, the amount of control this pedal provides is second to none with level, rate, depth, low and high function knobs.
The level knob allows you to set how many choruses you want coming through. The rate is the speed of modulation and depth is to control the deep backbone of the chorus. High and low is essentially an EQ and can be used to adjust the sharpness of your overall tone.
This thing looks gorgeous as well, it really is one of the nicest
looking pedals out there. It has been finished in a stunning indigo blue color accentuated with a white marble effect. An LED light indicates off and on, however, it may be an idea perhaps too dull this out with a sharpie if using it on stage as it is very bright. It can be powered by a 9V DC battery or by a 9V adapter and sports 3 jacks - input, mono and through.
The flexibility that the Analog Chorus offers is outstanding. Everything from deep 80's modulation through to more robust modern tones. Blended with some light distortion and a delay pedal and this thing is endless hours of fun and creativity waiting to be had.
Pros:
+ Completely analog for a warmth and depth
+ Bucket Brigade electronics
+ Absolute maximum levels of control and flexibility
Why We Liked It - A truly outstanding pedal. The warm, deep liquid feel of this pedal that comes from the classic circuitry and design is simply amazing and will give you an enviable guitar tone. Not overly priced by any means but still not the cheapest chorus pedal you will find, however it is without question worth every penny.
Portability - Bluetooth radios are built for portability so they come in a variety of styles, shapes and sizes. Consider where you'd like to take your bluetooth radio and whether or not you'll need a water resistant or waterproof model. In any event, you'll need to get a bluetooth radio that's someone shockproof incase you drop it moving from one place to another.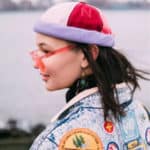 2.  Walrus Audio Julia Analog Chorus Vibrato Pedal
Walrus audio is easily one of the coolest outfits in the industry. They are well known for creating pedals that not only sound outstanding but look absolutely awesome. Their pedals have some seriously "out-there" designs that will be the talking point of your board.
They are certainly not the most well-known brand yet an almost endless list of guitar players from some great bands use their effects pedals such as Bon Jovi, One Republic, Boyce Avenue, The Yeah Yeah Yeahs, The Shins, The Raconteurs, Cold War Kids, Manchester Orchestra and much, much more. Click here for a full selection of guitar pedal reviews.
Their chorus offering is called 'Julia' and she comes in either rich blue or red. The output is top of the line with classic fully analog electronics which is the way to go with the chorus. Functionality is also brilliant, Rate, Depth, and Lag knobs give you a wide range of control and manipulation. The former 2 are relatively common features of chorus pedals, however, Lag is a specialty. So what does it do?
Lag essentially allows you to alter the delay time the effect modulates from for ultra fine tuning. There is also a 4th knob which is D-C-V. This is a Dry-Chorus-Vibrato Blend control. Whereas other boxes would just have a toggle switch for this Julia allows you to precisely blend these 3 elements together making her an ideal choice for those of you looking to replicate the depth of classic 80's chorus but without the 'cheese-factor'.
Julia has 2 jacks - input and output and Walrus have very impressively managed to combine beautiful aesthetic design with solid, rugged build meaning she will last a lifetime on the road. Price wise Julia is certainly not the cheapest however if you are willing to spend a bit more she will not disappoint.
Pros:
+ Classic fully analog electronics
+ Dry-Chorus-Vibrato Blend for unparalleled manipulation
+ Rate, Depth and Lag control knobs - Lag is a specialty of Walrus Audio
Why We Liked It - You get what you pay for and Julia is both pricey and outstanding. The level of control combined with the quality and clarity of sound she gives you is second to none, a truly professional chorus pedal.
3.  Donner Tutti Love Chorus Guitar Effect Pedal
As with many of Donner's best effects pedals, this chorus pedal is true analog and true bypass, so there's nothing digital about it. For such an inexpensive chorus pedal, it gives you a lot of variety to create the sound that you want.
Read Also: 10 Best Reverb Guitar Pedals of This Year
You have two choices when it comes to modality, which between normal and treble. There are also knobs to control level, tone, and comp. It looks great, as it has a full-metal shell that is made from an aluminum alloy, which also ensures that it is hard-wearing and long-lasting.
Pros:
+ True Analog
+ True Bypass
+ Stylish, Metal Shell
+ Full Tone
+ Affordable Price
Why We Liked It - For anyone looking for a chorus pedal that will give you a full, thick sound, then this one from Donner is a great choice. It also is affordably priced, which is no bad thing.
Charging Time - Bluetooth radios are built for use on the go so you'll want to make sure they have plenty of power. Try to think about how often you'd like to use your bluetooth radio. This way, you'll have a better sense of what charging and battery capacity you'll need in your bluetooth radio model of choice.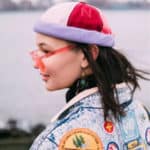 4.  Fender Chorus Guitar Effects Pedal
Fender seems to do a bit of everything and do it well. Obviously, they are well known for their guitars and basses, the Stratocaster, the Telecaster, the P-Bass are all legendary. Also, their amps and other associated gear are all great yet they are lesser known for their ventures into the world of effects pedals.
This is part of their new Competition Series a provides a decent level of control and manipulation for the price. Depth, Speed, and Mix function knobs do the work and give you some great modulation.
Past pedal outings from Fender such as the Blender Fuzz (click here for Fuzz Pedals) were good but also infamous for their uneconomical design in terms of size, lacking the cutting edge to justify the space they ate upon users boards.
It appears Fender have learned their lesson as this box sports some seriously modest dimensions and a price tag to match. Much cheaper than many other models and with an impressive effects delivery this could be ideal for those of you on your first foray into this category, or just in need of a simple chorus box that will not be a priority component of your rig.
It sports 3 jacks consisting of an input and 2 outputs - mono and stereo. Aesthetically it is a nice looking pedal boasting a retro surf blue color. Also, it should be able to take quite a bit of punishment due to its sturdy build.
Pros:
+ Robust build and nice design
+ Impressive product considering the price
+ Simple operation
+ Mono and Stereo output
Why We Liked It - Overall this is a decent box. It is nothing groundbreaking whatsoever but does the job. Ideal starter or secondary pedal.
5.  TC Electronic Corona Mini Chorus Pedal
TC Electronic is a Danish outfit who are all about quality and pushing technological boundaries. Their Sentry noise gate pedal, in particular, is a masterful, cutting edge product. Due to the new technologies they utilize, their pedals often come with premium price tags however they are well worth the money if you're willing to part with your cash.
For a lesser known brand name, a staggering amount of outstanding and legendary guitarists use a number of TC's products as part of their rigs - Andy Summers of The Police, Queen's Brian May, Metallica's Kirk Hammett, Steve Vai, Tony Lommi of Black Sabbath and many, many more.
Another Great Review: Best Looper Pedals for Your Guitar in 2023
The TC pedals have squeezed supreme quality and all of their technological goodness into a tiny pedal. The mini chorus weighs just 1.7kg and will eat up next to no space on your board. For a pedal this size the sound is very, very impressive.
The layout of these pedals is ridiculously simple with 3 function knobs - Speed, Depth, and FX Level. The range provided by the Corona is hard to beat, TC's SCF chorus is just second to none giving you warm, liquid shimmering to intense Leslie tones and everything in between.
As with many of TC's pedals, it comes with the groundbreaking TonePrint technology which essentially allows you to download the settings of your favorite guitarists from an app on your phone directly into your guitar. TonePrint editor also allows you to edit and store settings for ultimate customization.
It is a 'True Bypass' pedal, has an LED light to indicate off/on and 2 jacks - input/output. The diminutive size has the second advantage in that it makes it even harder to damage. The Corona has a solid build and this combined with the small size means it pretty much indestructible.
Pros:
+ Cutting edge TonePrint technology
+ Mini size means it takes up next to no room on your board
+ Simple operation
+ Extremely robust design
Why We Liked It - Another top offering from TC. Innovation is what these guys are all about and they have done it again with the Corona. Reasonably priced and oozes quality.
6.  Dunlop M148 MXR Micro Chorus
The MXR pedals need no introduction. They have been creating first class products for decades now and have not let up by any means since their takeover by Jim Dunlop. The Micro Chorus is an 80's reissue from the MXR custom shop team and it joins the ranks of other illustrious pedals from these guys such as the classic Phase 90. Quite simply MXR got it right with this one.
The operation could not be easier with a single Rate function knob giving you full control over a wide chorus range from shimmering tones to intense modulation. Considering the fact this sports only 1 knob the level of manipulation and the corresponding output is remarkable. The pedal adds a fantastic layer to your sound, especially towards the high end with a gorgeous yet biting resonating effect.
This is a 'True Bypass' model and is of course fully analog for best results. The small size makes it great for use on boards as it will take up minimal space. The build is absolutely solid ensuring this will last you a lifetime. Also, the pedal's footswitch is very robust but with not too loud a click when engaging. We can't get enough of the retro 80's design, yellow has never looked so cool.
There are 2 jacks - input/output, a strong red LED light indicates on/off and power comes in the form of a 9V DC adapter. Price is very reasonable considering the quality of the effects, design and build. It goes well with both electric and acoustic guitars and also bass and keyboard. Unlike some chorus effects pedals, this will not rob your amp of its tone, your output will be full-bodied and crystal clear.
Pros:
+ Fully analog electronics
+ 'True Bypass' technology
+ Ultra simple operation
+ Solid build and a beautiful stripped back design in striking yellow
Why We Liked It - Another absolutely top quality product from MXR. Everything you need from a chorus pedal packaged in as simple a form as you could possibly imagine. Simple and extremely effective, this will not disappoint.
7.  Boss CH-1 Stereo Super Chorus
Boss pedals are the brand that guitarists turn to when they are in need of gear that will do exactly what it's supposed to at an incredibly high standard. The CH-1 Stereo is no exception, an excellent 'working mans' pedal with high-quality output and the nearly indestructible build you expect from Boss products.
Functionality is very good with 4 knobs doing the work - Level, EQ, Rate, and Depth. All are standard when it comes to the chorus and in the typical Boss fashion, they work flawlessly, a no-frills offering of controls to manipulate modulation and shape your sound.
Unlike many on this list, the CH-1 Stereo is a digital chorus pedal which is something to bear in mind should you be looking for something with more of an old school warmth. For Boss' fully analog release check out the CH-1's cousin the Chorus Ensemble CE-5.
There are 3 jacks - input, output stereo, and output mono meaning you can split the pedal output over multiple amps. The tone from the CH-1 is classic Boss quality, clear and resonating which makes it great for use with the keyboard as well as guitar.
It boasts a nice design in a gorgeous pastel blue color. The quintessential Boss build makes it pretty much unbreakable and it sports the trademark rubber strip on the stompbox so you're never missing it. As always with Boss pedals, it comes with a 5-year warranty and you cannot complain about the price. Value for money is one of the strongest assets of this outstanding company and the CH-1 is no different.
Pros:
+ Classic Boss quality in both sound and build.
+ Great functionality with Level, EQ, Rate and Depth knobs
+ Mono/Stereo output for multi-amp splitting
+ Boss 5 year warranty
Why We Liked It - Another wonderful offering from Boss. Top notch output and 'bomb proof' build all at a respectable price. What's not to like.
8.  MXR M83 Bass Chorus Deluxe Pedal
When it comes to bass very few people think of it as an instrument used in conjunction with chorus pedals. Yet in the 80's a chorus effects pedal combined with a fretless bass was extremely common, however, due to overuse it now tends to feel quite dated.
The trick to mastering a bass/chorus sound is to use it sparingly, less is more. When used heavily it can detract from tone considerably and an almost weak, distant feel overwhelms everything else in your output. However used in the correct proportion it can sound great, the low end of the bass mixed with the effect is a match made in heaven. For an example of quite a heavy use check out Jeff Berlin.
It is for this reason that control and functionality are the most prized features of bass chorus pedals as the balance has to be just right. The M83 pedals have no less than 5 control knobs and 2 switches for Flanger and X-Over giving you, even more, tone manipulation. The 5 function knobs are Bass, Treble, Intensity, Rate, and Width. The level of customization this box gives you is absolutely outstanding.
The X-over mode will decrease modulation on the low end to enhance the output of the high end. Also, the fully analog, classic bucket brigade technology and warm feel that comes along with it gels perfectly with the low end.
The box has 2 jacks - input/output and on/off is displayed via a red LED light. For quite a busy pedal it still looks great with a beautiful aqua color finish. The build is solid in typical MXR fashion and it is powered by a 9V DC adapter.
Pros:
+ Classic bucket-brigade electronics
+ Fully analog
+ Flanger and X-Over features
+ 5 control knobs for ultra precise manipulation
Why We Liked It - A great investment for any bass player looking to make their sound stand out and arm themselves with the ability to offer something unique. Rather pricey, however , t may be one of the bet pedals of its kind on the market right now.
9.  MXR M134 Stereo Chorus Pedal
This is the 4th review of an MXR product on this list and we are not concerned in the slightest. These guys just make extraordinary effects pedals and that's all there is to it. Their back catalog is replete with the highest quality and most reliable guitar products.
The M134 pedals are a fully analog box with a wonderful vintage feel. The top feature of it is without a doubt the level of control on offer. 5 different function knobs give you massive ability to shape your tone across a huge chorus range. So what are they?
Bass and Treble act as an EQ, allowing you to sculpt the high and low ends. The Intensity knob manipulates the overall level of the effect and the Width and Rate knobs give you the ability to adjust the parameters of the modulation.
The pedals 3 jacks are Input, Stereo, and Mono Outputs so you can split your output over multiple amps. As with all MXR models, a red LED light indicates on/off and it won't let you down on stage. It is powered either by 2x 9V batteries or an 18V power supply for pedals, this increase in required juice shows just how much power this pedal has.
Another standout feature of the M134 is the Bass Filter switch. This really is an excellent addition and adds a whole new layer of tone shaping capability to the box. You will be able to preserve the driving low end of your output with a flick of this switch filtering only high-end frequencies. As you might expect from the amount of functionality and quality this pedal gives you it is not cheap, however, if you are willing to spend this would be an impeccable choice.
Pros:
+ Bass filter switch to preserve your low end
+ Fully analog
+ Absolutely outstanding level of control
+ Mono and Stereo outputs
Why We Liked It - Yet another flawless product from MXR. This is the highest standard of the pedal, the level of precision control it gives you is superb. One of the best chorus pedals you can get.
10. EarthQuaker Devices Sea Machine V2 Chorus Effects Pedal
So you haven't heard of EarthQuaker devices? Don't worry; not that many people have, yet once you check them out you will fall in love with them. The pedals are also hand crafted and gorgeously designed. The only thing better than the wonderful look of their products are their fantastically surreal names. From the Rainbow Machine to the Interstellar Orbiter they never fail to impress. The chorus offering is the ridiculously apt Sea Machine.
With Shape, Rate, Intensity, Depth, Dimension, and Animate knobs this is a pedal with unprecedented levels of control. Another unique feature is that the Sea Machine has been specifically designed to work seamlessly with distortion, overdrive, and fuzz meaning this box should be seriously considered for those of you who are looking for a chorus to compliment their driving grunge and/or 80's rock guitar sounds.
The Sea Machine is all analog and this version boasts much better electronics than its predecessor. The Rate, Shape, Depth and Dimension knobs control the speed, type and feel of the modulation. Intensity allows you to increase or decrease the overall impression of the effect and Animation is an ultra-precise delay time control.
A 9-12 volt power supply is required for operation. It sports 2 jacks for input and output, an LED light to indicate on/off and the stomp box has a seamless operation with a quiet click. What's more, the Sea Machine is also a 'True Bypass' pedal. Build is extremely robust as you would expect from a product with this amount of quality crammed into it and a near $200 price tag.
Pros:
+Unprecedented levels of control
+ Fully analog
+ 'True Bypass'
+ Gorgeous design
Why We Liked It - A beautiful pedal with a top quality delivery to match. Nowhere near the cheapest pedal y, u will find but it really is head and shoulders above most of the competition. Also if individuality is something you care about then owning a pedal called the Sea Machine will definitely set you apart.
Sound Quality - One of the most important factors to take into consideration while picking out your bluetooth radio is what type of sound you're looking for. Note that many speakers, especially the smaller ones, have to compensate for sound quality by boosting certain frequencies. Therefore, it's wise to check out videos demoing your speaker of choice to ensure that it produces the sort of sound you're looking for.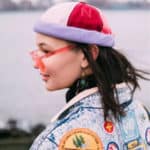 Chorus Pedal Buyers Guide
Top Pick
M148 MXR Micro Chorus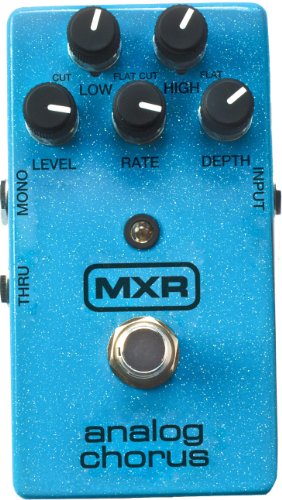 The M148 Micro Chorus is a simple but highly effective 'get the job done' pedal. It is everything you will need from a chorus box, looks great and has a solid, robust build meaning it will last you a lifetime. Also, you just know that when it comes to MXR you can't go wrong.
The operation is so simple as it only has 1 function knob, yet the level of control it offers is outstanding considering this. It provides a wide chorus range from shimmering tones to intense modulation and really does sound incredible.
An excellent product with a very reasonable price tag. The MXR M148 Micro Chorus is highly recommended and our top pick.
Premium Choice
EarthQuaker Devices Sea Machine V2 Chorus Effects Pedal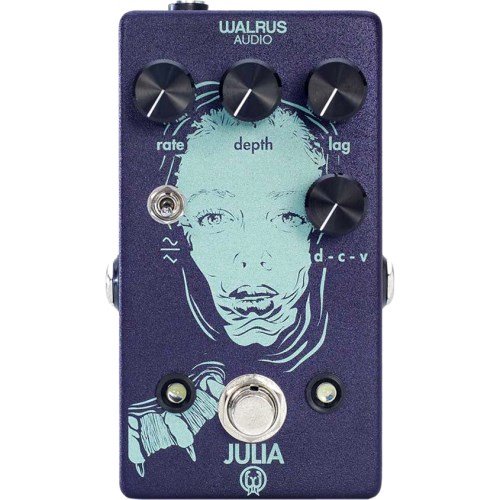 One of the most interesting and unique brands on the market. EarthQuaker Devices combine beautiful aesthetic design with robust builds an unprecedented quality and control. The Sea Machine has a premium price tag but is without a doubt worth it.
Boasting no less than 6 function knobs we just cannot get enough of this pedal. You can manipulate your sound on previously unheard of levels, injecting any variation of chorus imaginable into your output.
Guitar legends in bands from The Strokes, Eagles of Death Metal, Gaslight Anthem and much more all use EarthQuaker Devices pedals and it's easy to see why. Product excellence and innovative technology have been combined to create an utterly superb product. However, be prepared to pay for the privilege.
Great Value
Fender Chorus Guitar Effects Pedal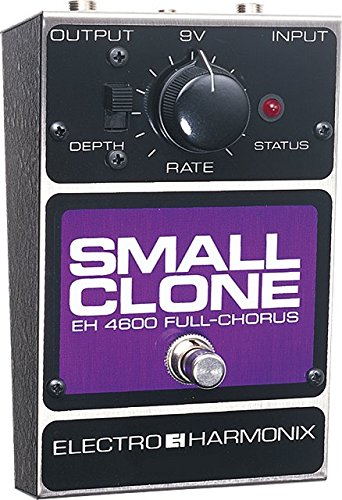 We came extremely close to having the Boss CH-1 here instead, however, we decided against it in the end. Don't get us wrong we absolutely love Boss and you really cannot go wrong with any of their products whatsoever, in fact, the Boss CH-1 would be an excellent choice if you are willing to pay slightly more than the Fender and you can check out our review of it above if this interests you. However, the price tag just wasn't low enough to make it into the 'Great Value' section.
The Fender comes in at a real budget price and surprisingly impressive. This is not a unit that will blow you away with jaw-dropping functionality. This is a no frills pedal that does exactly what it says it does to a decent standard and all for a steal. Definitely recommended for beginners or those of you who need a very basic chorus pedal.
What is a Chorus Pedal?
Chorus pedals are guitar effects pedals used by thousands of guitarists the world over. In fact, many of your favorite bands and guitarists use the effect. It developed through the years by various different means until in 1976 Boss released the first real standalone pedal.
It was most common throughout the 1980s where it was used to the point of exhaustion. Nearly every pop song in the charts at that time featured it heavily. In the early 90's, in particular, it was also very popular, however many of the classic examples of it being used are actually in the rock and metal genres as opposed to pop. Nirvana's 'Come As You Are' and Metallica's 'Enter Sandman' is timeless chorus laced riffs.
How do Chorus Pedals Work?
Chorus Pedals work as a clone to an input signal and repeat it at super fast intervals creating a shimmering layered feel. Depending on what box you use and what controls it carries you can use various knobs to manipulate signal repetition.
So for example Rate allows you to alter the gap between the intervals, whether that be too close or widen them. Also, the Depth knob gives you the ability to increase the intensity of the effect, making it sound as though there are more or fewer layers depending on which direction you turn the knob in.
What is a Chorus Pedal used for?
A chorus pedal is used to add a different dimension to your tone. It all depends on what you are playing and how you would like to add to your output and also of course, on the pedal itself.
They can be used to add to the high end, giving you a shimmering biting resonance that is also warm and liquid. Alternatively, it can be used with fast intervals or as a layering tool to thicken your tone to make it sound bigger and better overall.
Do I need a Chorus Pedal?
Whether you need a chorus pedal or not depends entirely on you. No one can answer that for you. Much of your reason for buying one of these will be down to the music you play and what you want your sound to be. If you play a lot of 80's tunes, or you are perhaps very influenced by Nirvana and other Grunge and New Wave bands then it would be a worthwhile investment, if you play folk music then probably not.
If you would use a lot of the effect then perhaps it would be worth your while investing in a decent model, and this doesn't mean breaking the bank, check out our review of the MXR Micro for an example of that. However, if you don't plan on this being a box you will hit often but would still need it occasionally then check out our Fender review above.
If you quite like the idea of a chorus pedal, but you are undecided between this and another pedal, you may wish to consider a multi-effects pedal (click here for our extensive review) to fulfill your musical needs.
Where do you put a Chorus Pedal?
This is actually a very a good question and a much-debated subject amongst guitarists. First of all whatever you think sounds best just go with it, simple as that. Yet there are some suggestions to take on board.
Generally speaking, it is a kind of rule of thumb to put modulation effects before distortion in the signal chain. This means the modulation effects will keep their full force and not be lost in the overdrive - click here for a guide on overdrive pedals.
Conclusion
Choosing a chorus pedal actually can be a one size fits all process but rarely is. The range of pedals out there is staggering and they offer huge variances in the level of control and quality of sound.
Really it all comes down to how much you need the effect and what you would want from a pedal. There are pedals to suit everyone from the simple and effective to the in-depth, highly functional models. Figure out which category you fall into, how much you would use the effect and exactly how you would use it then compare this with our reviews above and what's on offer within your price range.
This is a solid strategy for finding the best chorus pedal for you.
If you liked this review, please leave a positive rating:
[vc_separator