Buying a volume pedal is a great decision. This easy-to-use, affordable piece of gear has to be in every serious guitarist's arsenal. You'll be able to experiment and create music that you wouldn't be able to without it. If you've never owned one before, however, you won't know what the best volume pedal is. Fortunately, you've come to the right place to find out.
We've spent a significant amount of time researching and testing many of these versatile pedals. After much deliberation, our team has selected our nine favorites, which you'll discover in this article. We've focused on sound quality, usability, and value-for-money, so you can be assured a good purchase whichever one you choose.
We've also provided links to YouTube videos so you can learn more about our top pedals and even hear them in action. Make sure you watch these videos so you can find your favorite! After we've looked at all the pedals, we'll answer the most common questions about this piece of equipment, so that you'll be in an excellent position to invest in one.
A tip that we always give to people reading our guides is as follows: As you're reading the reviews, note down the products that intrigue you the most. Try to choose two or three. Then, once you've read the whole article, do some more research on your top picks. Write down the pros and cons for each. And then, once you've considered your choices, select your favorite and take the plunge by buying it.
At a glance:

Our top 3 picks
Our team's top 3 recommendations
Best Overall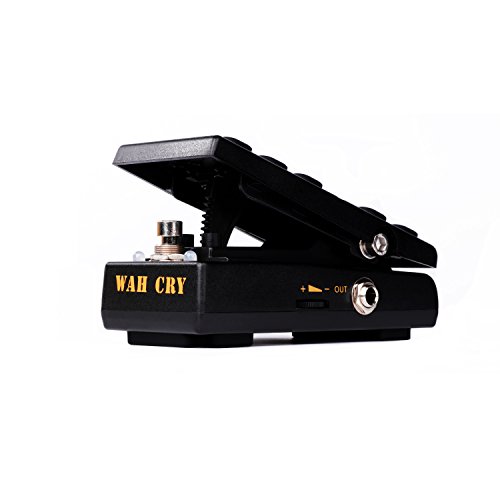 Donner Wah Cry Volume Pedal

Volume and wah functions
Compact size
Keeps every detail of your sound
Premium Quality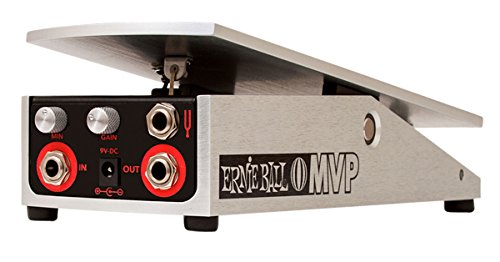 Ernie Ball MVP Most Valuable Pedal

Volume and wah functions
Compact size
Keeps every detail of your sound
Great value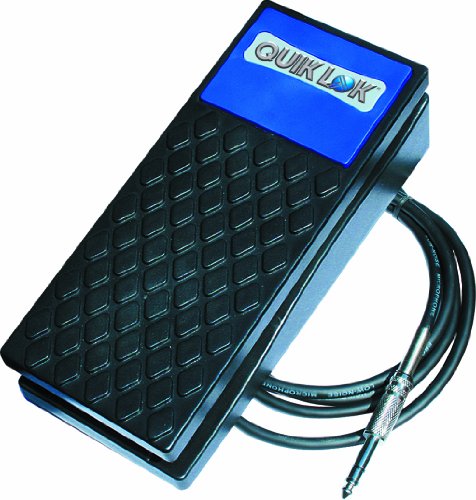 Quik Lok VP-2611 Volume Pedal

Volume and wah functions
Compact size
Keeps every detail of your sound
View The Best Volume Pedal Below:
1. Donner Wah Cry Volume Pedal
There's no better bargain that getting two products for the price of one. And, if you're a fan of such value-for-money deals, then you're going to like Donner Wah Cry Volume Pedal. It's a compact piece of kit that acts as both a volume and a wah pedal. Both of these functions work extremely well, in our opinion, which is why this Donner product has topped our list.
The small size means that it won't take up much space on your pedalboard. We found it to deliver exceptional response too. The volume function is designed so that your sound remains very detailed when it's on. That's a great feature, in our opinion, as you can use it without your playing being compromised.
There's no substitute for hearing a pedal in action. So, why don't you check out this video review? It gives you even more information and you can also listen to it being used.
Donner "Vowel" Wah & Volume Mini Pedal
Pros:
+ Volume and wah functions
+ Compact size
+ Keeps every detail of your sound
Why We Liked It - It's a versatile product that is ideal for guitarists who have yet to build up their pedalboard. The fact that it provides a volume and a wah function are a big plus too. And the compact size is useful for transport, as well as for keeping clutter down when you're on stage or in the studio. It's an excellent, all-round pedal that delivers superb value-for-money. A solid investment.
Signal Chain Placement - Most players will probably place their volume pedals towards the beginning of the signal chain so that they can quickly automate their instrument sound output. However, this isn't a hard fast rule. You can experiment with your volume pedal virtually anywhere throughout your chain for some unique soundscapes.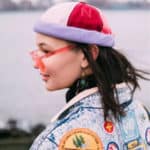 2. Ernie Ball MVP Most Valuable Pedal
This is another two-for-one deal, but instead of offering you a wah feature along with the volume function, this one is an overdrive pedal as well. You can connect your tuner straight into this product or grab a great tuner pedal. It works anywhere in your signal chain, which makes it appealing to beginners who don't want to have to worry about technical issues.
If you're a beginner or intermediate guitarist who wants a sturdy, durable, two-in-one pedal that can last a lifetime, then this is the one for you. It might cost a little more than the budget options on our list, but it's worth it. Ernie Ball is simply a respected and admired brand that is known for offering quality products. And that's what this is. If you're also looking to upgrade from a budget version, then choose this too. It's simply a high-grade piece of kit.
We recommend that you take the time to watch a video review of this product if it has caught your eye. This review is superb, and you'll be able to get a full picture of what this product can do for you.
Ernie Ball MVP - Most Valuable Pedal
Pros:
+ Volume and overdrive pedal
+ Works anywhere in the signal chain
+ High quality
Why We Liked It - It's a superb product that delivers exceptional quality. We loved how durable it was too. It's built to last and both features work extremely well. No matter what level you are, we think you'll love this pedal.
3. Quik Lok VP-2611 Volume Pedal
If you're looking to make a steal or simply not shell out hundreds of bucks on a volume pedal, then this is ideal for you. It's got a super low price tag, but we found it to deliver a huge amount of quality. When it comes to value-for-money, then few other products can compete with this one.
Purchasing this product is low risk. It is suitable for experimentation. So, if you've never owned one of these pedals before, then it's a cheap option that allows you to practice with it. It is surprisingly durable for the price too. And we were big fans of how it sounded.
For anyone on a shoestring, then you cannot go wrong with this product. It's incredibly cheap but it also is an excellent product. We certainly can recommend it.
Pros:
+ Very affordable
+ Easy to use
+ Sturdy
Why We Liked It - It's a sturdy little volume pedal that does what it needs to without any frills. You can't argue with the price tag either. For anyone on a budget, this product should be considered.
Compounded Effects - Combine your volume pedal with other effect pedals in your chain for some distinct sound combinations. Volume pedals are great for live performances as they make it easy for you to automate in real time. Be sure to try different pressure levels and speeds for transitions, chord swells and more.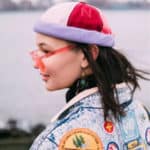 4. Signstek Guitar Stereo Sound Volume Pedal
Next up is another bargain for those of us that aren't ready to commit to a pricey volume pedal just yet. It is a very basic product that is ideal for beginners. It can also suit guitarists who don't use a volume pedal often but would like to have one for tunes that call for it. No battery is required. You can even use it for two instruments at the same time thanks to the dual outputs.
It does what it says on the box. For beginners, we think it delivers enough quality. It might not suit more advanced guitarists. Nor is it suitable for touring with. For rehearsals or at-home practice sessions then it should be tough enough. Overall, it's another great budget choice that has a minimum volume setting that can come in very handy.
Pros:
+ Cheap
+ Easy to use
+ Good for beginners
+ Minimum volume setting
Why We Liked It - It's easy to use, features a minimum volume setting, and delivers adequate sound quality. For the price, it's a good choice for anyone hunting for a bargain. And it's also perfect for beginners, we think.
5. Ernie Ball VP Jr. P06180
There are countless guitarists around the world who have selected this product as their go-to volume pedal. It's used on the stage and in recording studios by professional musicians. You don't have to look for long online to find hundreds of gushing reviews from guitarists who adore this product. And we can understand why.
It's a passive volume pedal that provides you with 100% control of your volume. You have the option of plugging your tuner into it, which is useful, in our opinion. It's a very sturdy unit. Ernie Ball suggests that it's compact, but it's actually a substantial piece of kit. Still, this only enhances its durability. The top is also sandpaper-like, so your foot won't slide off it.
If you play professionally or are simply of a high level, then you'll appreciate the texture of the top of the pedal which keeps your foot in place. You don't need to worry about any mishaps during performances. It isn't just well-suited to advanced guitarists. If you're willing to spend a bit more, then this will be a pedal for life.
We found an interesting YouTube review of this product that we think you should watch. You discover everything you need to know about the Ernie Ball VP Jr volume pedal. You can see a demonstration of it in use, as well as hear it in action. The reviewer claims that it's the best volume pedal that he has ever used, and we can understand why he'd say so. It's a superb product!
Ernie Ball VP Jr. Volume Pedal - Gear Review
Pros:
+ Works like a charm
+ Sturdy
+ Your foot won't slide off
+ Tuner jack
+ 100% volume control
Why We Liked It - For beginners and pros alike, this is a sensation volume pedal that is user-friendly, versatile, and loaded with features. The best feature in our opinion is the sturdiness of the unit. We also like the sandpaper-like top, which ensure that the sole of your foot doesn't slide off when it's being used.
6. Valeton EP-2 Guitar Stereo Sound Pedal
Valeton's EP-2 stereo volume pedal is a good option for guitarists who want to get great value-for-money. It's also ideal for anyone who likes their musical gear to be colorful. The bright orange exterior is certain to catch some eyes. But it's not over-the-top too.
It works without a pedal power supply, regardless of if it is used for an electric guitar, bass, or a different digital instrument. It is lightweight, as it is made from hard plastic rather than metal The plastic doesn't harm the sturdiness of this pedal, though. It is very durable. If you want the volume pedal to be able to withstand a lot of use, then this one is a good option. When the price is considered too, then this is just an excellent product.
Check out this YouTube video that mentions this superb product. You'll also find reviews of other volume pedals, which will provide you with even more information about this versatile piece of gear.
10 Best Volume Pedals 2018
Pros:
+ Affordable
+ Compact
+ Durable
+ Works without power supply
Why We Liked It - It is a great stereo volume expression pedal for beginners to intermediate guitar players. It's also suited to musicians who use an electric guitar as a second instrument and just want a volume pedal for the rare times they play it. Above all else, this is a durable little unit that delivers superb value-for-money.
7. Fender FVP-1 Volume Pedal
Next up is a pedal that's a bit different from the previous models we've looked at. It's a big, chunky unit that's tank-like. That makes it a superb choice for anyone who wants sturdiness and durability. The second thing that is different about it is the impact that it has on your tone. When you lower the volume, it enhances the high frequencies to create an effect that should be heard to be appreciated. That means that it doesn't simply alter your volume, as it acts as an effects pedal too.
It is made of aluminum, unlike many of the budget, plastic models that we've looked at. Once again, this enhances the durability of the product. It truly is built to last and to withstand a lot of heavy use.
This product is best for guitarists who are after its unique tone-altering capabilities. It's not for everyone. So, we recommend that you listen to it in action before deciding if it's for you. That brings us onto ...
… this! If you're interested in this product, we recommend that you check out this YouTube video, which offers an interesting and entertaining review. You'll find out everything you want to know about this volume pedal and get to hear how it sounds.
Fender FVP-1 volume pedal review.
Pros:
+ Passive volume pedal (no power required)
+ Aluminum casing
+ Tuner outputs
Why We Liked It - It's a sturdy, durable pedal that's loaded with lots of useful features. For example, it doesn't require batteries and it has a tuner jack so that you can conveniently tune your guitar while you're on stage. The best feature of this product, however, is the awesome way it changes your guitar's tone. You're always guaranteed quality with Fender, and this product is no exception.
8. Morley PLA Steve Vai Little Alligator Volume Pedal
The second to last on our list is an absolute beauty. It's called 'Little Alligator' and it certainly has some bite to it. Not only does it deliver exception sound quality, but it is also very sturdy. It looks good too. Some other great features include the electro-optical circuitry and the battery compartment, which features an LED indicator.
This optical volume pedal comes with a 2-year warranty, which we think says a lot about the confidence Morley has in it. They wouldn't offer such a long warranty if these things regularly broke and they had to replace them. Still, if something did go wrong with it, you wouldn't have to worry, as that warranty would have you covered.
It's a quality, all-rounder that's suited to guitarists of all levels, in our opinion. You'll notice that Steve Vai has put his name to it too. And if it's good enough for Vai, then it's good enough for us too.
Curious to learn more about this awesome pedal? Check out this video review that will tell you everything you need to know!
Morley Little Alligator Volume Pedal Review (Steve Vai Signature)
Pros:
+ Fun design
+ High quality
+ Easy to use
+ Has electro-optical circuitry
Why We Liked It - It's a quality volume pedal that delivers quality across the board. We're big fans of Steve Vai, and we can understand why he'd be willing to put his name on this super product. It's also one of the coolest-looking products that we came across. A solid choice.
9. Boss FV500L Volume Pedal
We've saved the best for last! The Boss FV500L low impedance pedal is a quality product that's made from aluminum. This metal makes it highly durable. It also has rubber on top, which saves your foot from slipping around while you're using it.
It's more expensive than most other volume pedals. But it's sometimes worth spending a little extra to make a satisfying purchase. And besides, it can often work out cheaper to buy the expensive option from the start rather than to buy three cheap ones that break after a few months. Like with anything, if you pay for quality, then that's exactly what you get. We think that you won't regret the outlay once you've used this awesome product.
It's ideal for advanced guitarists who want to splurge a bit on a volume pedal. It would also make a great gift for the guitarist in your life. There isn't a single guitarist alive who wouldn't appreciate this unit.
This product is an alternative to the Boss FV500H Volume Pedal.
Why don't you check out this very useful YouTube video that will provide you with all the key info about this product. It will also give you a good idea of how it sounds.
Boss FV500L Stereo Volume Pedal - Demo by Simon Gotthelf
Pros:
+ Durable
+ Aluminum and rubber
+ Exceptional quality
Why We Liked It - It's easy to use to create lovely swelling and also to vary your volume. It isn't just good for guitars either. We think that keyboardists will enjoy using it too. It's a premium volume pedal that delivers superior quality, making it a good choice for advanced guitarists.
Conclusion
Now that you've checked out these nice awesome volume pedals, you should have found one or two that have piqued your interest. But before you purchase one, let's go over what we've learned in this article.
Firstly, we now know that the more you spend, the better the quality that you'll get. Of course, this isn't a surprise. It is, however, very important when it comes to musical gear. There's no point buying a budget product if it's not going to serve you for a long time. It's a better option, in our opinion, to spend a bit extra, and then to get a product that could last you a lifetime. Even so, you should remember that there are some excellent products on our list that do fall into the budget-priced category and will provide you with a lot of bang for the buck.
We've also learned that some pedals only allow you to alter the volume of your guitar and to let the tone swell. Then, there are products that give you two guitar effects in one pedal. These are ideal if you want some overdrive or wah-wah.
But wait, there are a few things we still haven't learned about!
For example, what is a volume pedal anyway, and why would a guitarist/bassist/keyboardist need one?
And what should you look for when buying one?
And then there's the million-dollar question: Which one of all the nine pedals on this list is the best?
Check out our buyer's guide for the answers to these questions!
Lastly, we just want to mention that if you still have no idea what pedal to go for, then it would be a good idea to go to a music shop and ask the staff for some help. They will know which pedals are the bestsellers, which ones are their personal favorites, and you might be able to try a few out.
We'll now move onto the buyers' guide, which will answer all the important questions you might have regarding volume pedals.
Volume Pedal Buyers Guide
What is a volume pedal and why is it necessary?
Even though guitars, bass guitars, and keyboards, are some of the most popular musical instruments today, there is one problem they all have in common. What is it? As soon as you have plucked a string or hit a key, the note fades out.
Other instruments - for example, a saxophone or a violin -are capable of holding a note for much, much longer. So, what is a guitarist/bassist/keyboardist to do? The answer is: use a volume pedal.
When you press it down, you turn up the volume of the note you've already played, and you can make it swell. This allows you to create crescendos and diminuendos, which wouldn't be possible without this product. It's also much easier to change the dynamics of your music, from loud to soft, and so on. You could say that a volume pedal is great for bringing more life to your music and allowing you to evade some of the limitations that are inherent to your guitar.

What do you look for when choosing a volume pedal?
For a beginner who has never used a volume pedal before, it can be confusing when trying to figure out which one you should buy. Some first-time buyers will simply pick a cheap one and hope for the best, while others will invest a lot of time and energy into learning all there is to know about this product. We've listed below some things that you should look out for, and of course, decide whether they are important to you or not.
+ Size
Volume pedals come in different sizes. You need to make sure that you have enough room on your pedalboard for your new volume pedal. If you don't have much space, look for a mini pedal.
+ Quality
As with everything else, it's ideal to have a volume pedal that has both a high-quality casing and works flawlessly when it comes to the effects. Look for a pedal that has an aluminum casing if you're going to use it a lot. Plastic can be fine if you only play once in a while and don't intend to use it for regular gigging or touring.
+ Price
We know, it's boring, but you get what you pay for. If you pay a premium, then you get a premium product. It's important to understand that buying a cheap volume pedal might end up costing you more in the long-run. If you're serious about using this product often and think you'll be using it a lot in the future, then spend the big bucks. It will simply save you in the future because it will last a lifetime. Cheap pedals break easier and don't deliver the same sound quality. You should also keep in mind that if a second effect is integrated into the product - such as wah-wah or overdrive - then it will cost a bit more but you're getting two for the price of one.
+ Extra Features
Even though it might seem like all the volume pedals are the same at first glance, some of them include handy extra features. It can be design details, such as the pedals appearance, or the material of the surface where your foot goes is (the less slippery, the better). It can also be other features, like another effect, for example, overdrive in the same pedal, which can be useful if you don't already have a pedal with this effect.
What are the best volume pedals?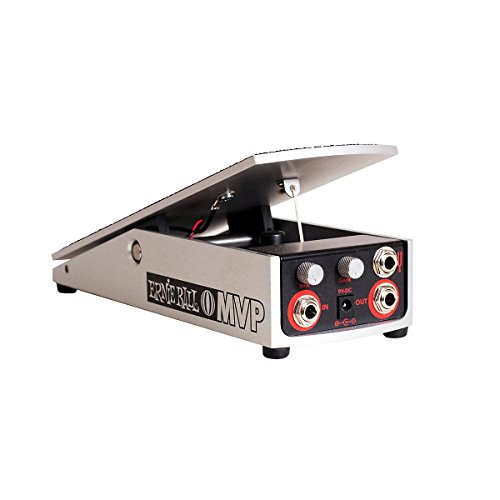 We still have the million-dollar question left, the one we've all been waiting for: what volume pedals are the best? But wait a minute… How are we going to answer that?
If you think about it, all guitarists will have their own favorites, and what someone might like, another might not. So, you need to simply find the one that is best for you. After having read this article, you should be in an ideal position to be able to make that choice.
You now know about nine very good volume pedals. You just need to think about what's important to you in a volume pedal (see the questions above if you haven't already). Now you know what to look out for, you can make a choice that suits your needs, whether that's in terms of budget, looks, or extra effects.
You can't go wrong with the products on our list. And, as you've guessed, the answer to what ones are the best is this article. All nine are the best volume pedals on the market, in our opinion, and we think that they'd all be a good purchase. You just have to pick one that suits your requirements.
Expert tip:
Look for aluminum casing if you're going to use the pedal a lot. It is more likely to withstand regular usage and will be much more likely to survive transit. That's crucial if you're a touring or gigging musician.
Did you know?
A volume pedal is an easy way of bringing more dynamics in your music.
Tonality - Keep in mind that your volume pedal will affect tone. While technically speaking, these pedals only affect amplitude, our ears perceive low and high frequencies differently. Just be sure to keep this in mind while producing and performing to ensure that your sound is coming out polished. Make sure that your pedal of choice is comfortable enough for you to quickly move your pedal without hassle.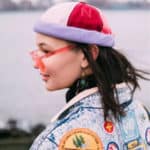 If you've enjoyed this review by Music Critic, please leave a positive rating:
[vc_separator