It can be tough to know what key features make for the best tremolo pedal. If you are looking to branch out and add throbbing waves, chops, purrs, linear rises or intense stutters to your box of tricks, then a great tremolo pedal is the way to go. Whilst it is true the majority on the market produce similar desired effects, they differ ever so slightly in the way they manipulate signals and these subtleties make big differences to the selection of sounds available.
Specs for guitar pedals can be confusing enough at the best of times but with half the music industry mistaking tremolo and vibrato pedals, interchanging the words for the best part of the last century, it is an easy to find yourself lost. To shine some light here are some tremolo pedal reviews and an in-depth buyers guide explaining the details and benefits of tremolo.
At a glance:

Our top 3 picks
Our team's top 3 recommendations
Best Overall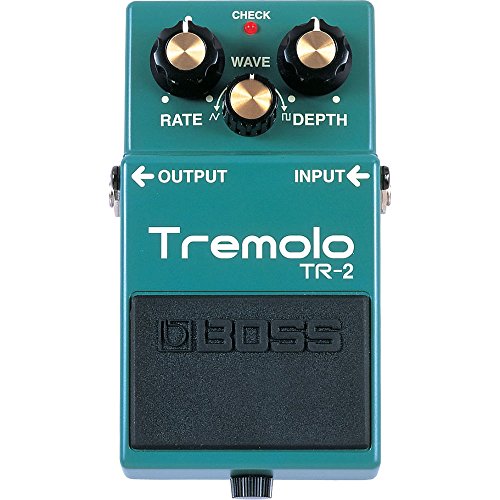 Boss TR-2

User friendly controls.
Compact footprint (fits most boards.)
Square wave for a truly overt chopping effect.
Premium Quality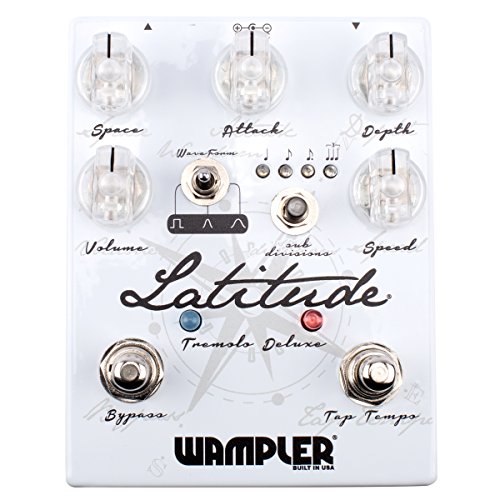 Wampler Latitude Deluxe V2

User friendly controls.
Compact footprint (fits most boards.)
Square wave for a truly overt chopping effect.
Great value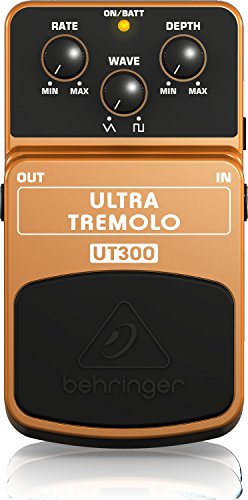 Behringer UT300

User friendly controls.
Compact footprint (fits most boards.)
Square wave for a truly overt chopping effect.
View The Best Tremolo Pedal Below
Notorious for their well produced durability this tremolo pedal from Boss is an worthy addition to your pedal board. Whilst the Boss TR-2 Tremolo pedal doesn't offer any custom extras it delivers dependable sound at an affordable price on Amazon.
The Boss Audio TR-2 is an especially good tremolo pedal if you are after something easy to use. You can play with your rate control and depth to fine tune the strength of a precise characteristic. The rate knobs can be adjusted higher than previously allowed on the sought after Boss PN-2 model. The wave dial changes the LFO from a common triangular wave to a square one in an incremental, hassle-free manner.
The Boss TR-2 tremolo pedal sells for a modest budget with a range of accessories including; picks, Jack lead, patch lead and a polishing cloth!
Pros:
+ User friendly controls.
+ Compact footprint (fits most boards.)
+ Square wave for a truly overt chopping effect.
Why We Liked It - The Boss Audio TR-2 tremolo pedal is a great example of of a 'no-frills' guitar effect pedal from an esteemed and reliable company which provides adequate adjustment capabilities. Boss pedals are world-renowned and rightly so!
Tremolo or vibrato - People often get confused about tremolo and vibrato. Many people speak about the two effects being the same or very similar, but they are fundamentally different. Tremolo involves a steady increase and decrease in volume, whereas vibrato is a steady increase and decrease in pitch. Both effects are incredibly useful, so it's important that you understand the difference.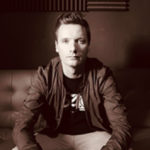 2. Wampler Latitude Deluxe V2
The all-American Wampler Latitude deluxe tremolo pedal has a few more controls to fiddle with, which should be expected of a deluxe model. In addition to common speed (rate) and depth controls it features space, attack, and level to play around with the core tone of the tremolo.
The Wampler Latitude tremolo makes for a great modulation pedal, capable of producing consistent classic tremolo tones as well as modern stutters and chops. Choose between 3 sound wave settings; sine waves, peak waves, and square waves and tweak fraction by fraction for a multitude of desirable effects.
Offering 4 rhythm subdivisions (quarter notes / eighth note/ dotted eighth and triplets), this tap tremolo pedal allows for refined manipulation over the sound. It has an intelligent tap tempo control, which not only allows you to tap the beat but can adjust as it goes for perfect synchronization.
Pros:
+ Volume knob control to make sure subtleties aren't lost in the mix.
+ Relay true bypass.
+ Speed control that sets peaks per minute.
Why We Liked It - The additional parameters that can be changed give the user more authority over the sound effect they are looking to procure, the Wampler Latitude deluxe tremolo pedal offers a range of different tremolo styles from the less invasive to tense helicopter chopping.
With its dedicated dials the Ultra Tremolo UT300 makes certain you can tailor a top notch tremolo effect to suit your needs. Modeled to provide classic 50's/60's surf sounds we all know and love. Emulating vintage amp pulsations and playing homage to rockabilly, space-rock and everything in between. It is clearly labeled and user-friendly, making it an ideal guitar effect pedal for those starting out. Easily adjust the wave, rate, and depth controls to your taste for lush modulation that help create a mood on stage. It is of compact size so wont hog your board. The on/off switch maintains integrity whilst bypassing.
Pros:
+ Good range of sounds for a basic model.
+ Status LED's provide an idea of battery life.
+ Good budget tremolo pedal option.
Why We Liked It - One of the cheapest pedals on the market from a brand you can trust, Behringer have designed this fundamental tremolo pedal to compete directly with leading products on the market at a fraction of the cost with zero sound compromised.
Listen to tremolo in use - If you haven't used a tremolo pedal before, it's a good idea to listen to it in use. Some of the world's biggest bands have used tremolo effects heavily on some of their biggest hits. Check out songs like The Bends from Radiohead or Gimme Shelter from The Rolling Stones for some inspiration.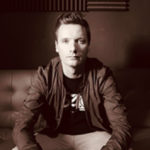 There aren't many tremolo reviews that include the Joyo JF-09 but here is ours! It is a true bypass, 'stomp box style' tremolo pedal and uses the same optical circuitry as employed by a fender amp. The guitar effect pedal has 2 basic parameters to dial in-to which is all a tremolo pedal essentially needs. You can control the speed with the rate control and adjust how apparent the changes are within the mix, by tweaking the Intensity controller. Delivering vintage warbles and powerful pulsations with ease.
The Joyo JF-09 is of decent dimensions to fit most pedal boards, but not so small you step on other multi-effects pedals such as a looper pedal or distortion pedals, in the process, a pet peeve of most pedal board users. The speed can be adjustable from hardly noticeable changes all the way up to the high speed thrum of a modern choppy stutter.
Pros:
+ LED to keep a tab on power status.
+ No-Frills, good starter pedal.
+ Battery automatically saved when used with the adapter.
Why We Liked It - The LED flashes in time to the pulses making it easy to work out what adjustments to make to shape your sound. Without a doubt you wont get much more for this vintage tremolo pedals' low price tag in another product.
5. Earthquaker Devices Hummingbird V4
Earthquaker Devices are one of the most popular pedal manufacturers they produce top quality effects and the hummingbird is no exception. This all analogue true bypass tremolo pedal has been modelled on vintage 'repeat percussion' units. Delivering an array of tremolo tones from glimmering, classic warbles to high rate chops that have an intriguing synth-like 'bit rate' quality.
Simple to adjust it offers 3 modes (slow, mid, and fast tempo) you can adjust the rate and depth in each mode to your preference the level control makes it easy to boost or cut the signal. It becomes a JFET clean boost when Depth is set at zero. The additional features really set this tremolo guitar effect pedal apart from the rest. Offering vibes from the subtle to ridiculous, this vintage tremolo guitar pedal truly has something to suit everyone's tastes.
Pros:
+ New flexi-switch for momentary or traditional latching operation.
+ Silent relay-based switching.
+ Level control and voice control to help prevent drops.
Why We Liked It - The Hummingbird is one of the best all analog tremolo pedals. It has been expertly hand-made to a high specification for a better quality than mass produced rivals, it offers a versatile tremolo sounds and its analog circuitry providing a more authentic homage to vintage tremolo tones. You may also be interested in our review of the top analog delay pedals.
6. Fulltone Supa-Trem ST-1
This sweet tremolo effect pedal contains a photo-cell (or octocoupler) usually employed in vintage American tube amps. Replicating the same circuitry as the famous Fender vibrato pedals tones without a interfering tickling sound.
The Fulltone Supa-Trem ST-1 benefits form a half/full tempo foot switch and in addition to Speed and Mix dials (which control the rate and intensity within the mix) it has a secondary foot control presenting guitar player with the opportunity to switch between 'hard' for choppy machine gun, helicopter vibes and 'soft' for pleasing wavering tremolo tone.
Pros:
+ Volume knob for extra boost.
+ Photo-cell for wider range of flexibility over the wave-forms.
+ Double foot switches.
Why We Liked It - The Fulltone Supa-Trem ST-1 employs vintage octocouplers, better providing that creamy, thick tube-bias texture to your tremolo choice as well as great tone boost with its additional 15 decibel gain. See the Fulltone Custom Shop Supa-Trem ST-2 as an alternative.
The Vertigo tremolo guitar effect pedal from Source Audio is a versatile tremolo device. The three tremolo styles include Bias which recreates a sweetly over-driven wiggle, typical of vintage tube-bias modulation. Inspired by old school 'Vox Tremolo'.
The Harmonic tremolo settings are reminiscent of Fender vibrato effects that bounce to and fro between high and low frequency producing a rapid sway. The Opto delivers a delectable thumping a distinct, amplitude modulation affect employed by optocouplers in vintage fender guitar amps. Choose between Sine, Saw, Opto or Square to shape the LFOs for added tone control flexibility.
The USB connection and MIDI capabilities are an appealing feature that dwarf the already valuable built-in parameters to being just the tip of the iceberg! With the free downloadable App players get exclusive access to a deeper editing ability, extra parameters including parametric Equalization, wet/dry mix tap tempo, and stereo separation for further sound creation possibilities. If you are willing to invest in a Neuro Hub (formerly Sounblox Hub), Then the benefits of this beauty really get to shine. The MIDI compatibility when coupled with the Hub uses a MIDI program to change the messages from an external midi foot-controller providing players with the option to store 128 effects.
Pros:
+ It is a fully featured expression pedal with a host of honest tremolo modulations in one box.
+ Free Neuro mobile App for access to hybrid modulations and addition tremolo patterns.
+ When using the MIDI capabilities with Nuero Hub you can save up-to 128 presets.
Why We Liked It - This Tremolo guitar effect pedal pays homage to some classic vibes, It is reasonably priced to begin with and it's compatibility with the acclaimed Neuro Hub provides buyers with the opportunity to really create unique tremolo effects.
This tiny pedal Is a good pocket-sized device. Providing typical tremolo capabilities at an affordable price. Play with a wide range of speeds and depth to produce some luscious tremolo effects. Tweak the color of the tones with a the Bias knob, giving a choppier feel to the retro tube-tremolo flavor. With its miniature dimensions you will have no problem finding somewhere for this baby on your board.
Don't let its size fool you into thinking it's sound will be compromised. It puts out great tones and has no noticeable volume drops. Some users have reported an LFO click as a disadvantage on this model, but if you are looking for an at home expression pedal to experiment with tremolo techniques without breaking the bank this is still a great choice of tremolo pedal.
Pros:
+ True Bypass pedal.
+ Small footprint.
+ Durable full metal shell .
Why We Liked It - It is a simple to use, ideal for beginners, perfect for at home use and a good example of one of the best mini tremolo pedals. Effortlessly dial your tremolo tones from smooth to stuttered.
This awesome Voodoo Lab Tremolo pedal again employs Authentic lamp and photocell tremolo circuits a simple but effective tool that produced a lopsided sway typical of leading brands such as Fender. This allows it to accurately re-create the buttery sounds expected of popular vintage guitar amps.
One of the Voodoo Lab Tremolo pedals main features that sets it apart from other tremolo pedals is its slope control which allows for fine tweaking and sound adjustments. Using the intensity to command its power within the mix and change the effects. This can go from traditional "triangle wave" sound with even rises and falls with Slope at its lowest up to stuttered modern chops with intensity maximized. Add to this its gain control capabilities and it makes for a superb tremolo expression pedal.
Pros:
+ Slop control parameter.
+ Versatile range of effects.
+ Genuine optical circuitry.
Why We Liked It - A trusted brand of effect pedal, featuring reliable photocell assembly to produce traditional tremolo tones, the Voodoo Lab Tremolo pedal utilizes a unique Slope adjustment approach to wave form control and has an important volume control.
10. Kmise A0967 Belcat TRM-507
The Belcat is a fine example of a low cost, high quality tremolo pedal. Relatively new on the market it has been fabricated to a high standard and is of robust yet light-weight construction. Capable of providing smooth subtle Jazz tremolo and indie new-wave vibes, it offers a good range of parameter play.
All function and no flash, this user friendly tremolo model delivers exactly what you expect from a good tremolo effect pedal. Control using rate, wave, and depth which ensure a variety of tremolo sound possible. The wave dial goes from (saw tooth) fast swells and slow fades to (reverse saw tooth) slowly swelling and quickly fading. You can achieve a standard even rise and fall, triangle tremolo in the dead middle of the two.
Pros:
+ Features True Bypass, signal will flow when the effect is off.
+ A solid steel unit.
+ Wave control dial.
Why We Liked It - It is a straight forward to use, well manufactured product which provides access to popular tremolo tones.
Tremolo before or after reverb - One of the most commonly asked questions about tremolo pedals is should they come before or after reverb. Either way is an option, and often tremolo would be with the modulation effects in your chain before any time-based effects like reverb. But, if you want the tremolo to be a bit more prominent and defined, place it after the reverb.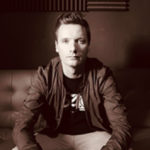 Tremolo Pedal Buyers Guide
First let's address the confusion around tremolo. You would be quickly forgiven, if like many others you thought a tremolo effect pedal was a foot-operated replacement for a whammy bar. Commonly known as a tremolo arm/bar in some circles rather than a vibrato/arm bar, they are chiefly responsible for the mix up. Arms like this are typically levers change the tension on the guitar strings. They momentarily bend change the pitch producing a manual vibrato effect. They cannot produce tremolo which is at its simplest definition the rapid repetition of a note.
In electronic terms the repetition is actually a volume fluctuation applied to the sound wave forms. So they are very different musical terms and techniques. The misnomer goes both ways, with some modern electrical tremolo devices masquerading as vibrato units!
What does a Tremolo Pedal do?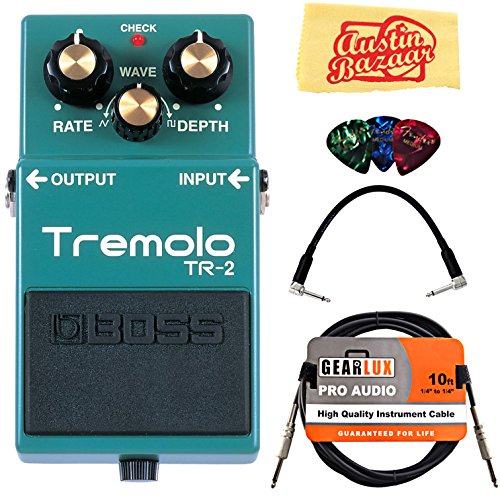 A tremolo pedal achieves a simple modulation effect, it works by varying volume levels to achieve rhythmic changes. They rapidly turn the level of the volume up and down.
Playing with the rate and the shape of the wave oscillations allows for a range of effects to be produced. They do this in a number of ways but in essence they employ a Low Frequency Oscillator (LFO) which creates a waveform for the volume alterations. LFOs operate at frequencies inaudible to the human ear between 0-20 Hz.
Sine waves provide a strong tremolo with their rounded form and triangle wave forms create attention seeking peaks, or even rises and falls in audio.
In recent years we see square waves which can actually deaden the sound signal completely if the depth is maximized. Basically the various tremolo effects are achieved via a battle between volume and frequency, it is one of the most widely used modulations by electric guitar players across multiple genres. With less frequency the volume rises and falls more slowly, causing a slower effect.
Alternatively, with a higher rate control we get much more staccato percussive sounds, described as choppy, metallic or even like a machine gun. Bias types of tremolo are named (in reference to the age old preference towards vacuum tube-amps.) Optical tremolo refers to circuit associated with classic Fender amplifiers which use a photo cell or 'optocoupler'. This is a light dependent resistor and varying the resistance within it for a pleasing smooth wave.
How to use a Tremolo Pedal
Typically they are not overly complex devices, making them much easier to use in comparison to some other modulation effects. Most tremolo pedals function with 2 main parameters rate and depth but some offer additional things such as attack and time which can help refine the sounds you are after even more. Being able to change the LFO wave shape is a great capability. Most modern multi-effects pedals are of a stomp box variety mean they tread on and off easily, most will employ a true bypass so when they are off they don't affect other effects in the chain or create any background residual noise.
When to use a Tremolo Pedal?
This is down to individual creativity and dependent on genre of the music you play. Some say it is best to keep use short and sweet for a greater reaction in changing the dynamics of a piece. Bias tremolo effects work well breaking into leads with swampy bends. Subtle tremolo can be great for creating relaxing intro vibes. High speed stutters can also be used in introductions to set tense, anxiety fuelled backgrounds.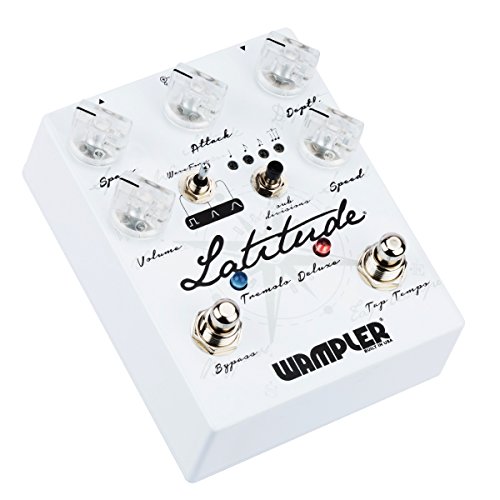 Many well known bands have employed a tremolo effect throughout a songs entirety. This produces an under-current of pulsations for example 'Born on the Bayou' by Creedence Clearwater Revival which uses a very subtle tremolo all the way through. Almost like a heart beat for that keeps the tempo.
Slipping in and out of tremolo is what gives the electric guitar player a better arsenal for dynamic rhythm in their playing. You can doubled up, or triple up rhythmic textures.
When to use tremolo really is down to artistic license and something that benefits dabbling into wholeheartedly, to evolve your musical identity.
Where should a Tremolo Pedal be placed?
Where it fits best will likely vary a little depending on the type of pedal board you have, and the different types of tremolo, of course. Typically you want to place your tremolo at the end of your amp circuit because obviously you want the overall volume modulations to apply to everything you have set.
Ideally this includes reverb too but some guitar amps have built in tremolo and reverb so unless you have a reverb pedal on your pedal board this is out of your control. This end of chain placement or 'vintage' signal flow allows for the optimal use of tremolo which in it's subtlest form will get lost if it becomes compressed. Technically speaking volume changes are also diminished if tremolo is placed before delay pedals especially high rates which create the dramatic modulations.
How to boost Tremolo Pedal volume?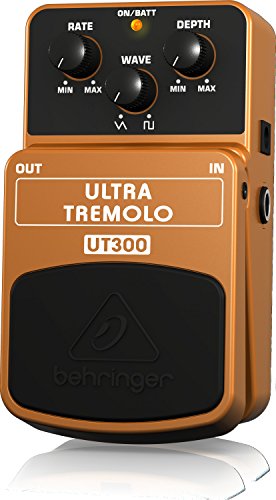 Some tremolo pedals are subject to a noticeably perceived volume drop when they are engaged. This means if you are going stomp into a glorious lead with dramatic tremolo effect it is somewhat ruined by an overall volume loss. Ideally you choose one with sound control options this allows a little extra wiggle room when it comes to boosting.
Another thing you can do is buy newest versions of the pedal, as the manufacturers refine as they fabricate models. Importantly, adhering to end chain placement will help tremendously.
You can set your tremolo pedal up as a boost and use it in places where louder dynamics are required.
Conclusion
Whether it's subtle, euphoric waves, pulsing out good vibrations, an noninvasive fluttering or the intense, propeller purring your after you are going to want a great tremolo guitar effects pedal. Whatever the effect you choose, you will dramatically amp up mood creation, adding a unique dimension to the ambiance of live performances. Key things to look for in a good model are true bypass, keeping the signal flowing well when the effect unit power is off.
If you are serious about tremolo exploration, you want a pedal that offers more parameters, or even modern circuitry compatible with other technological advancements like Android or MIDI. Ultimately some models allow users more control than others and some contain vastly superior tech. Hopefully with a little help from our article you will be able to make an informed decision about what to look for when picking the best tremolo guitar pedal for you.
Expert Tip
If you run a tremolo guitar effects pedal through an amp with in built tremolo modeling you can achieve an interesting scope of unique tremolo vibes to play around with.
Did you Know
Tremolo was the ever first stand-alone effect. It wasn't originally created for guitars. Development in the early 1940's produced the DeArmond unit which sent electric signals through a canister of hydro-fluid shook by a motor. Then came the famous David Leslie cab, which technically produced both tremolo and vibrato simultaneously.
If you've enjoyed this review by Music Critic, please leave a positive rating:
[vc_separator