In the magical land of guitar pedals, the best Univibe Pedal might be the most legendary of them all, like a myth that everybody believes in, but many can't really grasp. They just know that it's the best thing since sliced bread. But why is it that people have a hard time wrapping their head around this little effect pedal?
Well, there is the fact that even though many know what kind of sounds it's able to make, they find it hard to explain when asked what Univibe pedals really are. It just has this vibe that makes the music sound great, but it's kind of hard to explain. Few know how it actually works, even though they know how to use it.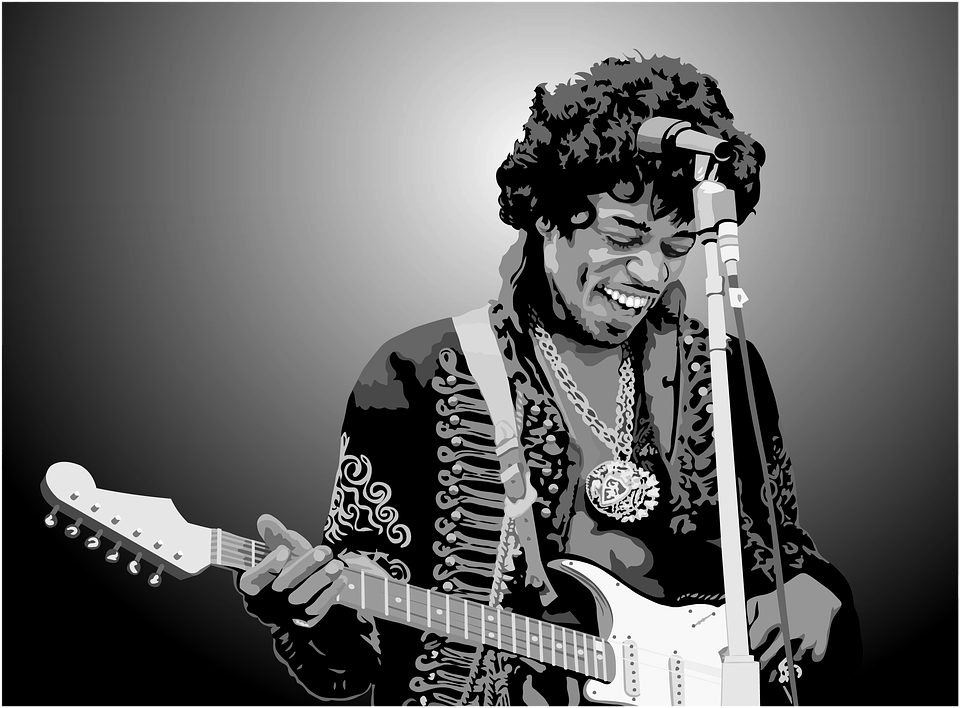 Another thing that makes this kind of pedal legendary is that one of the best guitarists in world, Jimi Hendrix used them frequently, and they were a tool that really helped him to get his special sound. It seems like Hendrix and Univibe pedals were in a sort of symbiosis where they made each other prosper. The Univibe pedals made Hendrix guitar playing famous and helped him sell records and Hendrix is the main reason why people are still mad about Univibe pedals.
Looking for another Hendrix sound? Check out our review on the top Wah pedals.
Lastly, the history of it is intriguing, since it all started with a big mistake. If everything went according to plan, there wouldn't even be any vibes for us to put on this list! This makes this effect even more interesting, and the sound might not have been this cool if somebody tried to design it, mostly because it's a really difficult sound to imagine if you've never heard it before.
We are going to take you through everything there is to know about vibes, what they sound like, how they work, some facts about Hendrix pedals and the history about how they first came into existence.
Hopefully this article will be helpful enough to lead you to the best pedal for you!
At a glance:

Our top 3 picks
Our team's top 3 recommendations
Best Overall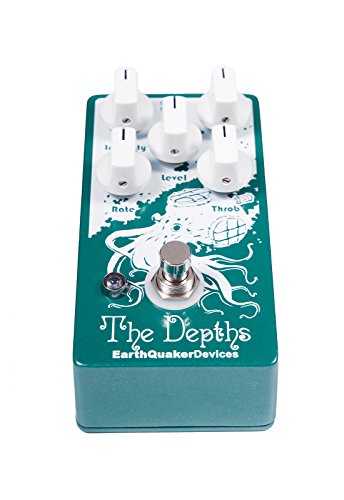 EarthQuaker Optical

Cool design
High quality
Good sound
Premium Quality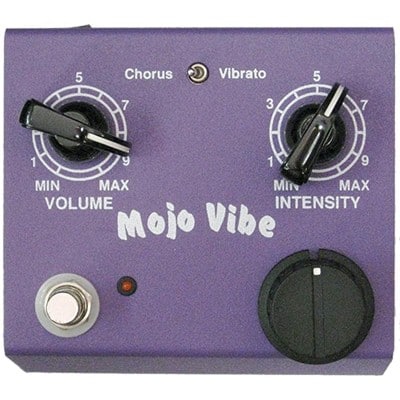 Sweet Sound Mojo

Cool design
High quality
Good sound
Great value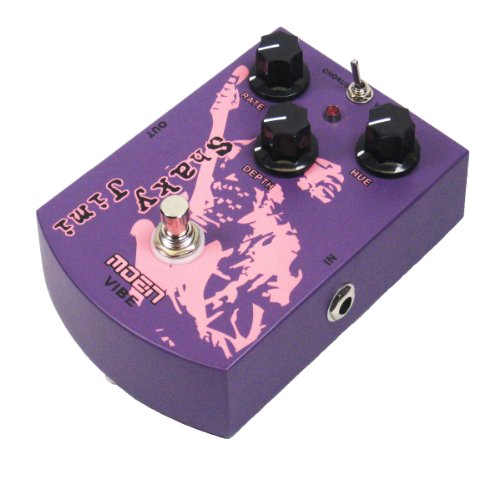 Shaky Jimi

Cool design
High quality
Good sound
Here is Our Review of the Top 10 Univibe Pedals in 2023:
Let's have a look at our first pedal on our list. We must say that when we first saw the Earthquaker pedal it was truly love at first sight! You know that feeling when you see something and you know right away that it's the best and you're just going to love it forever and every time you use it, it will make you happy?
We knew that we would find good products sound wise when making this list, but who knew you could get such a cool vibe with an octopus on it? We absolutely love the design, it's gorgeous and will make all your friends jealous! The question is, is the sound as nice as the design? We're pleased to say that it is!
This product allows you to achieve any vibe you're after, whether you want something thin and subtle or warm and deep, just as the manufacturers themselves claim. It's easy to adjust and the effect sounds really good. There is really nothing else to wish for, whatever type of vibe you're after, you'll get it!
The pedal is optimized to work well with any instrument, so even if it's probably made for guitars you could use it with other instruments for a cool effect that will change your instrument completely. We would love to try this one out with a cello for example!
The pedal feels like really good quality and will probably have a long lifetime on your pedalboard! It's sturdy and can probably take a lot over many years.
A really good product that delivers exactly what we were looking for. There's really nothing to complain about, just good vibes!
Pros:
+ Cool design
+ High quality
+ Good sound
Why We Liked It - This pedal is a wonderful start to our list since it's everything we could wish for. It does what it's supposed to and it does it well, no matter which instrument you use it with. It has a cool design and seems to be very high quality.
A really good little gadget that lets you achieve that Hendrix-sound you've been looking for! We can highly recommend this pedal, and if you hate researching product reviews, good news! This pedal is all you need! But please read the rest of our reviews anyway, because there are more good vibes further down!
Listen to Jimi - There is no better champion for the Univibe effect pedal than Jimi Hendrix. It's not surprising that such a trailblazing musician was drawn to the psychedelic nature of this pedal. He used it everywhere on his pedalboard at one time or another. You could do far worse than listening to Hendrix to hear how you should use it.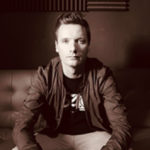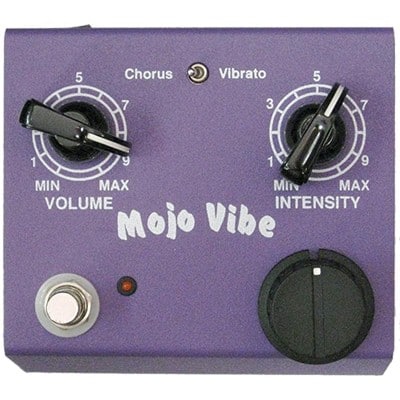 Let's move on to the Sweet Sound Mojo, a lovely little pedal that is a favorite among many! At first glance it might not look like something outstanding, it might not even seem worthy to be on a list of the best vibes, but when you get to try it out you'll soon realize that you were wrong to judge a book by its cover.
This pedal is like Mojo' Ultra Vibe's little sister, with all the great sound you need but contained in half it's size. It's actually really cute and compact, so it's perfect if you don't like big, bulky pedals. It's also the best size for guitarists that travel a lot, since it's so compact and doesn't take up much space.
When it comes to the sound this pedal gives you that true vintage vibe that brings you back through the decades in an instant. It's amazing how it transforms our guitar!
The person who designed it has been a professional guitarist for more than 35 years, and it's obvious that it's made by someone who knows what he's doing. And in contrast to the original creator of the Univibe pedals back in the 60's, this guy has really accomplished what he set out to do!
If getting that vintage sound is what matters the most to you, then this might very well be your new best friend!
Pros:
+ Small and compact
+ Wonderful vintage vibes
+ Great sound quality
Why We Liked It - This pedal is great both for beginners, professionals and anything in between! It's got that lovely vintage vibe that everybody loves and will give your music an instant facelift. It's really cool how something new can make music sound older, but that's what it does (in a good way!).
The pedal is really small as well, it doesn't take up much space on your pedal board! A really nice pedal that we can truly recommend!
If you're looking for a bargain this is it! We're happy to have found a pedal that doesn't leave you with an echoing wallet, but still does what it's supposed to do. We're talking about Shaky Jimi. That's an unusual name, where might that come from? Your guess is as good as ours, but we're guessing it's called 'Shaky Jimi' because it makes people tremble with excitement when they realize how much vibe they get for their money.
Obviously there are times in life when you don't want or you can't spend very much on less important things, like guitar pedals or ergonomic shoes, because there's rent to be paid and the kids say that they like to eat and other adult stuff you need to spend your earnings on, but there's good news: The Shaky Jimi is all you need until you win the lottery or your boss gives you a promotion!
This pedal has everything you need to get started with your new, Univibe life. It's really good value for money and is able to compete with a few more expensive pedals on our list.
It's good for any guitarist who is dying to get a vibe but is a little bit low on finances or perhaps a beginner or somebody who only plays the guitar once in a while and doesn't want to spend too much on a pedal. It might not be the best pedal out there, but then we weren't really expecting that and the low price sort of compensates for that!
It's a sturdy pedal with metal casing that looks and feels great!
Especially parents looking for an affordable pedal for their kids should consider this one!
Pros:
+ Great bargain
+ Sturdy metal casing
+ Good vibe effect for a low price
Why We Liked It - We all know that we get what we pay for. While this isn't always true, it's usually accurate when it comes to musical instruments and equipment that goes with them.
We're not saying that 'this is the best pedal we've ever tried out, buy it instead of the famous, expensive brands, Jimi Hendrix would be proud to use it if it only had existed during his glory days'. No, we're merely suggesting that if you want a pedal that does the job and is really cheap, then this is a great option!
Where in the chain - Where you put any effects pedal in your chain has an impact on the sound you get from it. But, few pedals can change so dramatically as the Univibe depending on their position. It might be a safer option to place it before the overdrive, but it's such an experimental pedal, you should try everything and anything.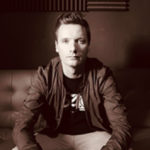 4. TC Electronic Viscous Vibe
As soon as we heard about this vibe we knew that it would make our list, the whole idea of it is exactly what most people want to get out of their vibe. It's a recreation of the legendary Shine-Ei Univibe and it really gives you that special tone. We're thinking that if the name 'Guitar Hero' wasn't already taken it would have been a great name for this vibe!
The Vicious Vibe is really good and we think that any musician would be happy with it, but perhaps beginners would be the happiest. Why are we saying that it's best for beginners? Simply because of its TonePrint feature that, as the company themselves says, offers "a world of signature and customizable effects".
So how does this TonePrint thing work, then? Well, the whole idea is that you're able to save your settings so that you'll never lose your favorite sound. You can use an app in your phone or computer to control the inner workings of the pedal and then you can save the settings. As a bonus, there are other musicians' custom sounds available to download as well, so if you like the sound in a certain song, chances are you can find that very sound online saving you the guessing work, which is like the best thing ever!
The TonePrint is a really cool feature that definitely gives this product an advantage over many of its competitors.
If we were to describe this pedal in just a few words it would go something like this:
A Shin-Ei copy disguised as a digital, compact vibe with TonePrint for the best vibe possible!
Pros:
+ Copies Shin-Ei's original Univibe
+ TonePrint to get the best vibe every single time
+ Amazing vibe effects
Why We Liked It - This is an awesome vibe that is a super exciting option for any tech nerd! We love thinking outside the box and it's obvious that this company does too! It makes old and new come together, combining the classic Shin-ei Univibe-feeling with the modern TonePrint that allows you to make changes and save settings with an app.
Vibe pedals haven't changed much over the years, and it feels really refreshing to try this pedal out and see that even classics can be renewed and improved. Ladies and gentlemen, the future of guitar pedals is here!
What if you're looking for a vibe that is close to the original, and you only want the basic features contained within a sleek, nice little casing? This vibe is definitely worth your consideration! It does what it's supposed to do, and it does it well, and gives you a wide vibe range to play around with, very close to the original.
The design looks professional and the pedal has a high-quality feeling to it, it will probably have a long lifetime. The pedal has a true bypass which means that it won't affect your tone unless it's on. It's small and compact and doesn't take up too much space on your board.
MXR is a good brand that has been making effect pedals since 1972, and it's easy to tell that this one has been designed by people who know what they're doing. It's dependable and easy to use!
Sound wise it delivers exactly that classic vibe that you'll need to recreate your old heroes' sound. It's especially good in the lower octaves and makes your bass and mids sound extra nice.
A good option for both beginners and more advanced players!
Pros:
+ Classic vibe
+ True bypass
+ Small but sturdy
Why We Liked It - This is a vibe that could suit any guitar player. Some people will get it simply because they know that this is one of the best brands that usually delivers what it promises, others will buy it because they need a vibe and this seems like an ok one. What we're trying to say is that no matter the reason why you buy it, you will most likely be satisfied. It's a safe choice to go for if you're not really sure which pedal to get but you want to know for sure that you're getting a good vibe.
Much like Agnes from Despicable Me, we love unicorns! They're just "so fluffy we could die!", so if there is a vibe we can put on our board with a unicorn on it, we're going to do it! The pun is as great as the design!
But hold on a minute. Aren't we being deceived? What if it's a lousy pedal and we think it's the best because all we're thinking about is a pony with an ice cream cone on its head?
Don't worry! It's actually one of the best pedals we have tried, and besides the normal vibe settings, it has some extra features. For example, this analog vibe's speed knob lets you select between precise quarter notes, eight notes and dotted eighth notes. As if this wasn't enough it also does triplets!
It can be really good to be able to choose these rhythms and it means that you can easily adapt your vibe to the particular song and genre you will be playing. It also allows you to choose whether you want your vibe to be rhythmically accurate in sync with the music or if you just want it to be something that adds a depth to your tone. In other words, it actually helps you to partially arrange the music, and not only altering your tone a bit.
A really good product with a fun, magical horse- we like it!
Pros:
+ Unicorn Univibe
+ Precise rhythm settings
+ Analog
Why We Liked It - Sometimes you just find a product that keeps delivering and reminds you what a good purchase it was every time you use it, and we believe that this is that kind of product. Its cute design, precise rhythm patterns and the fact that it's analog makes us like it a lot and we're sure that many other guitarists will too. And unicorns are awesome. Just sayin'!
On to number seven on our list and it's time for a cool vibe from Voodoo Lab! Voodoo is rarely associated with good things, we're usually thinking of black magic, weird revenges and needles when we hear of it, but maybe it's time we start thinking of something good, like this pedal, instead!
This vibe with cool vibey waves on it is a pure analog pedal that really sounds and feels like the real deal, it's hand built in the U.S.A. and it seems to be of really high quality.
The vibe is small but feels like it can take a lot, it's really a piece of equipment with lots of attitude in all ways!
It has true bypass, which means that you won't know it's there when you're not using it.
The way it changes your tone is the same way the very first Univibe did, but it's so much more compact! (The original is kind of huge.)
This vibe is the best for someone looking for a pedal with some personality! It has a 5-year warranty, which we're sure they wouldn't offer if it wasn't the best quality, so that aspect is definitely nothing to worry about!
Pros:
+ True bypass
+ Analog
+ Small
Why We Liked It - A neat vibe that does a good job imitating the original Univibe and thanks to it being analog, really feels and sounds like a true Univibe. The 5-year warranty is a big plus as well, and the small size is another one.
This is the perfect vibe for guitarists that want the best vibe without buying a vintage pedal.
8. Fulltone MDV-3 Vintage Rotary
Sometimes guitar pedals are very much like people. You know, some people are really original, they have their own personal style, they have unusual hobbies and they are always up to something new.
Then there's the kind of people who perhaps are not as noticed. They lead a quiet life and do what they're expected to do. Experimenting with different lifestyles isn't their cup of tea, they just want to go through life working at a normal job, having a normal family, living in a normal house. And that's perfectly fine! The world needs both kinds of people and no one is better than the other.
The Fulltone MDV-3 Vintage Rotary is like one of the normal people mentioned. It's a good product, and it imitates the original Univibe just as well as any of the other pedals on our list. It has true bypass and is high quality.
So why should you go for this one instead of any of the others on the list? What makes it special? Well... Nothing really. It´s just a normal vibe that does what you want it to do. But then, that´s what many people are looking for! In a world where minimalism is catching on we predict that many would like this vibe!
Pros:
+ Classic Univibe
+ True bypass
+ Easy to use
Why We Liked It - If you are reading through this list looking for a vibe that won't let you down and you don't really care about fancy features then this is the vibe for you! So, there is absolutely nothing wrong with this... Perhaps there is not anything special about it, either. With that said it's still a good, high-quality vibe that we absolutely recommend!
Sometimes looks matter. It might not sound like the bestslogan, since it's what's on the inside that really matters, but we don't mind if the inside is really good and the outside is extravagant as well. That's the case with the Rotovibe, it gives you a really nice, classic vibe and it looks and feels amazing.
Just putting it on our board makes us want to play sweet tunes for hours, it's a really cool little pedal!
The coolest thing about this vibe must be that it's been used by big names like Jimi Hendrix himself, Zakk Wylde (Ozzy Osbournes guitarist) and Jerry Cantrell from Alice in Chains. If it's good enough for the best guitarists it's good enough for us!
Pros:
+ Amazing vibe
+ Really cool design
+ Used by Hendrix among others
Why We Liked It - This pedal felt like a living legend the moment we laid our eyes on it and it didn't disappoint us! The sound is great, just like the design, and the fact that so many amazing guitarists have used it shows what a good vibe it really is.
10. NUX Mini Core Montereyl
For the last vibe we wanted to find something super affordable but still passable. It can be a challenge sometimes since you usually get what you pay for when it comes to music equipment, but we feel like we've found one of the best bargains possible!
This mini pedal has all the basic vibe settings and it comes with a USB-port that enables you to upgrade the firmware.
It might not be the best vibe out there, but sometimes you might not want to spend a smaller fortune. Perhaps you're a beginner and want to try using Univibe pedals, but you're not quite sure how much you will use it. This pedal would be the best option in that case, and if you would find yourself using it often and feel like upgrading to a better one you still haven't lost that much money. We believe that this is one of the best budget pedals available.
Pros:
+ Super cheap
+ USB-port to upgrade the firmware
+ Easy to use
Why We Liked It - It's a good thing that there is such a wide range of vibes on the market. We all have different budgets and it's good that there is something for everybody. And even if you can afford a more expensive product it might be best to try a cheap one out to see if you like the vibe effect before you invest more money.
This vibe is functional and the best thing with it is that it has a USB-port so that you can upgrade the firmware.
Univibe, not chorus - The Univibe effect is commonly mistaken for a chorus pedal. They are both modulation effects and share some traits, but the Univibe effect does have a distinctive sound. The thing that sets the Univibe aside is the 60s psychedelic feel it creates with its swirling and throbbing sound. Those psychedelic features kick in more as you turn up the volume.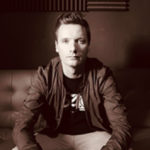 Univibe Pedal Buyers Guide
Top Pick: EarthQuaker Optical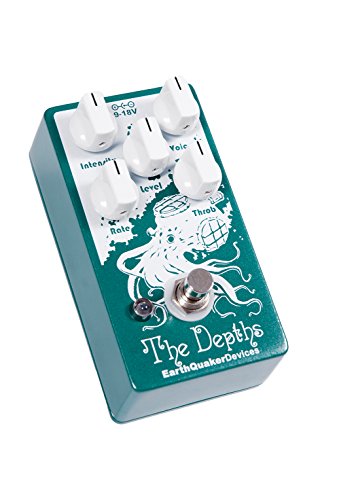 It's about time we sum things up. What vibes are the best ones out of the ten? Even if this is something very personal we've tried our best to select a Top Pick, a Premium Choice and a Great Value, and we managed to select three pedals that we think stand out a little extra.
Our Top Pick needed to be something that could suit any guitarist, from the kid that has just started taking lessons to the more advanced player. The sound was, of course, crucial, just like the quality of the pedal. We wanted the price to be affordable and the design to be something extra.
We really feel like we have found what we were looking for in this EarthQuaker Univibe. It's able to produce exactly that Hendrix vibe that we all want to imitate, and it really enhances your tone. It's also sturdy and looks great with its little octopus on it.
The price is ok considering what you get for your money and it's easy to use and works like a charm. We really feel like if you consider all aspects, this is definitely one of the best pedals out there!
Premium Choice: Sweet Sound Mojo
What about our Premium Choice then? How can one really say which is the best of the best vibes? We wanted to find a pedal that gives you that special feeling you get when you know you have invested in something really nice.
You know that feeling when you feel pride every time you show your gadget to a friend, and he is super impressed, or when you have been to an expensive shop in the shopping mall and are dangling a paper bag with a fancy brand on it to prove it. This is not to say that it's just about having an expensive item to show off, it's more a matter of knowing that you have a product that simply is the best.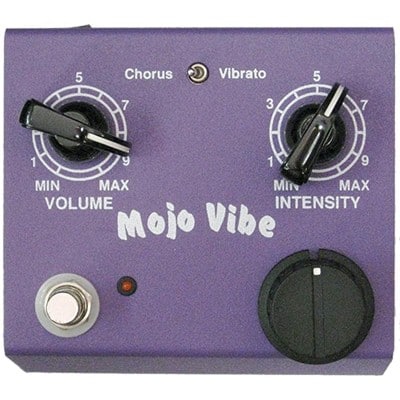 So which pedal gives us this feeling then? The pedal we would feel the proudest to own is without a doubt Sweet Sound Mojo. It breathes of quality and good vibes, and that's no wonder when we think about who has made it. Because honestly, in order to make a really good effect pedal it must be an advantage to be a guitarist yourself, which is particularly obvious in the case with this pedal. I mean, if you have been a professional guitarist for more than 35 years you should know what a good pedal is like, right?
This vibe brings you all the way back to the '70s and has that gorgeous vintage sound that makes us think that maybe things were better back then after all. It's small and doesn't take up much space on your pedalboard and it looks classy.
One of the best investments you can make and we are certain you won't regret it! If you want to treat yourself (or your guitar) this is the pedal to go for!
Great Value: Shaky Jimi
It's time to check out our Great Value! Maybe you found this list in search for an amazing bargain? But can you really get an amazing pedal for a fraction of the price of our Premium Choice, for example? As usual, the answer depends on who's being asked. If you buy the cheapest pedals and other music equipment, does it really make sense to expect it to be as good as the more expensive stuff? No, of course, it doesn't. But does that mean that it's always unwise to go for a cheap alternative?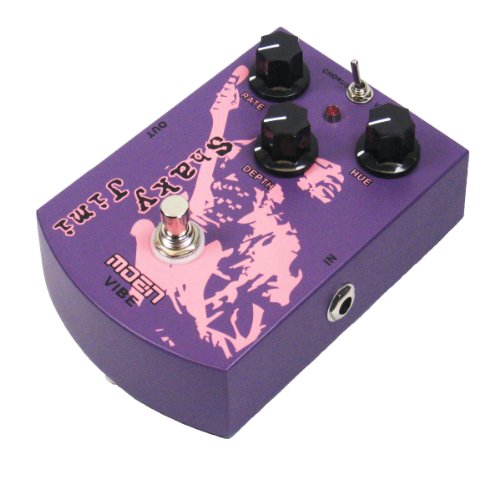 We believe that there are sometimes good reasons for picking a cheap pedal. Perhaps you simply cannot afford something pricier, but still, want a vibe without having to save up for months. Or maybe your kid or yourself are a beginner and don't want to spend too much on something you're not quite sure how much you will actually use.
No matter the reason why you would want to go for a budget pedal, Shaky Jimi can help you! So who is this Jimi guy? Well, he's nice, he means well and he doesn't demand much. Some people would write Jimi off because he's not as clever as the other guys, but if you give him a chance he is happy to be almost as good as the others. He is like that friend that is a bit odd but you sort of need in your life anyway and is happy to always be on your side!
This pedal is all you need to get started trying out using a vibe without breaking the bank!
What is a Univibe Pedal?
It's time that we break this down, what exactly is a Univibe pedal? Many guitarists know perfectly well what it is, but it can still be really difficult to explain exactly what they do. The truth is that vibes weren't invented to achieve a particular sound, they were actually an experiment gone wrong, and therefore the explanations can be a little bit unclear. But the history of the Univibe pedals actually makes it even more interesting, it just shows that sometimes the good things in life come automatically, no matter what we try to achieve, so there is really a nice lesson in it as well if you think about it!
Let's dive into the exciting history of the Univibe pedals! Once upon a time...
Ever since the first amplified guitars came into existence in the 1930's guitarists have tried to experiment with their sound. They tried to build effects directly into their guitars, they tried different amplifiers and eventually, someone came up with the clever idea of effect pedals.
The Univibe pedal was invented in the 1960s by Japanese audio engineer Fumio Mieda who worked for the company Shin-ei. He tried to create a pedal that would emulate the Doppler effect a Leslie speaker gives. The Doppler effect is the same phenomenon you experience when an ambulance passes you, the further it gets from you, the more the tone changes. He thought this would make guitars sound even cooler.
So did he succeed? Well, yes and no. He didn't manage to get the effect he wanted, but on the other hand, he accidentally invented a totally new effect that would be loved by countless guitarists and music listeners. Many connect the vibe effect with electric guitars, much like salt and pepper, ketchup and fries or Starsky and Hutch. It's become part of a classic guitar sound that came to revolutionize modern music and has stuck around up until now and probably for a long time to come.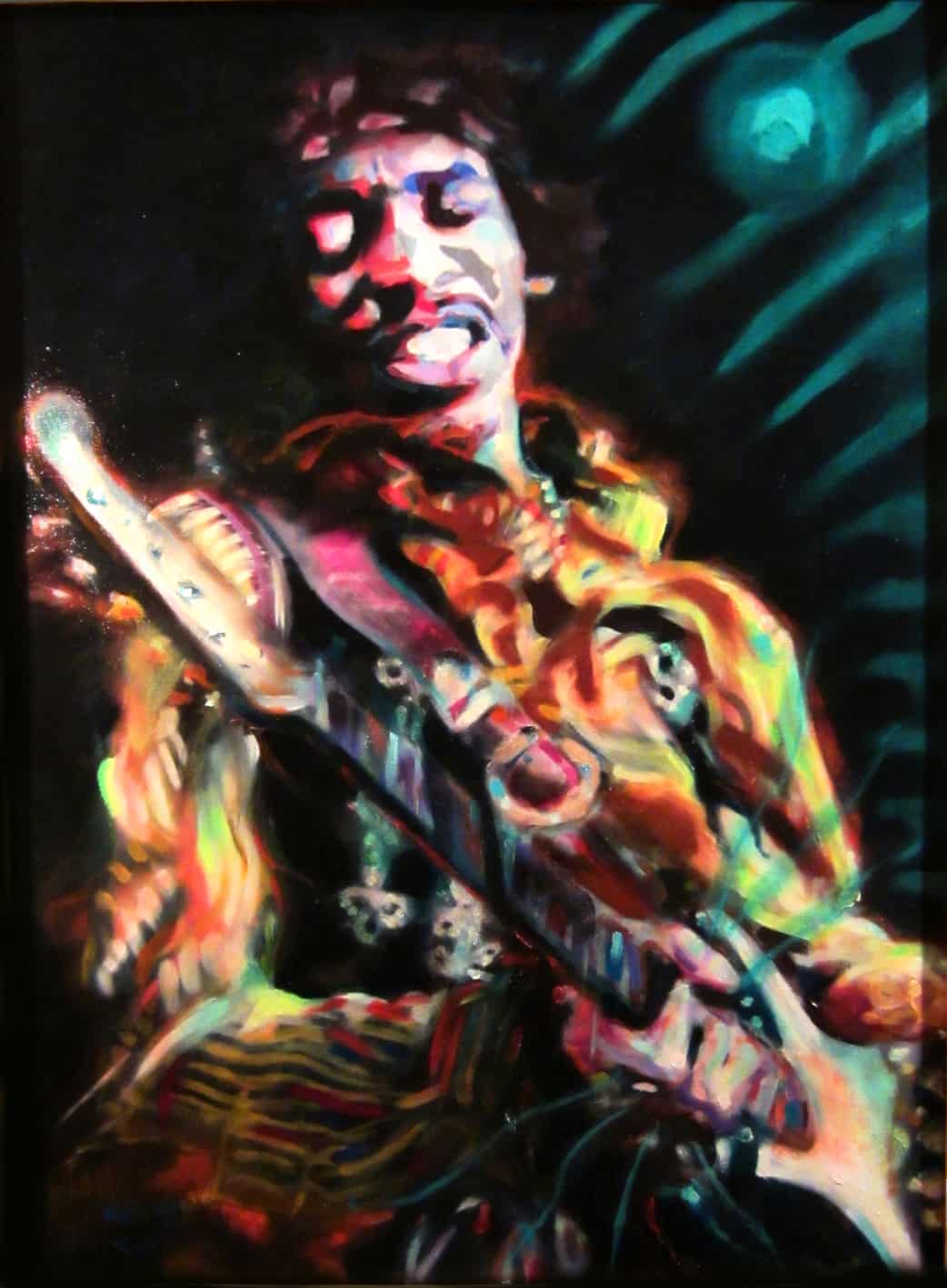 There are a lot of famous songs where a vibe pedal is being used, most often in combination with other effects as well. This can sometimes lead to some difficulty to distinguish the vibe effect when listening to music, but of course, there are a few examples where the effect really stands out. Have a listen to classics like Jimi Hendrix's Machine Gun or Breathe by Pink Floyd and you'll understand what we're talking about!
So why would you be interested in getting a vibe? Many guitarists would argue that if they only could bring one single pedal to a deserted island this is the one they would bring. Just like a violinist will use vibrato to make the tone become more interesting and alive, an electric guitarist can use a vibe. Thinking of starting the violin? Check out our review of the top violins for beginners. It's excellent for making your guitar stand out when playing with others and it will give your solos that little extra 'umph'.
But how does it actually work? As opposed to a normal phasing effect with aligned phasing filters the Univibe pedals use a staggered series of filters that create it's unique sound qualities. Univibes pedals sound the best when your volume is turned up, that's when you get that lovely, full sound, if your pedal volume is too low it can come across as thin and flat.
Vibe pedals can be divided into two groups, analog and digital. The analog pedals have a better reputation among many since they're classics and have a warmer, fuller sound, while digital pedals can sound more, well, modern. It all depends on what kind of music you will be playing, really. Digital pedals often offer more opportunities to change the tone, so they can be really good too.
One aspect to take into consideration is when the music you're going to play was written. If you're playing something recently composed you can choose to use any pedal that's available, but if you're playing something from the 70's you might want to be true to the music and use an analog pedal since the digital pedals weren't invented back then. But then again, some people don't care about that and that's perfectly fine, what you prefer is the right way to go.
But you might wonder, how is it possible to choose between ten different pedals that all seem to be doing the same thing? While it's true that they all are vibes and have the same functions more or less (and they're all pretty good since this list is for the best Univibe pedals only) there are definitely some differences that can help you determine which pedal would be best for you.
For example, there is pricing. How much are you willing to spend? That might depend on your budget, but also on how often you will use it. Of course a beginner and a professional won't use their pedals the same, so it makes sense that the professional will want to invest in a really good brand while the beginner, who might not even know if he will play the guitar anymore one year from now, wants to find a good bargain to try out.
Another thing that matters to many, (and yet not at all to others) is the brand. Some people just like to match their equipment and have their pedals from the same brand, and even if it doesn't really matter functionally speaking that is perfectly ok! The design is another matter you might want to think about, so that the pedals on your pedalboard not only makes your guitar sound awesome but also looks really nice and professional.
Sound quality is a given thing to prioritize, but another thing many don't think about is that the device should be of good quality too so that it lasts longer. This makes sense to many, but it would also make sense to compromise on this if you know that you won't be using your pedal very much but would still like to have one.
So before you go onto Amazon and get a pedal, make sure that you know what your needs are. But how should you go about picking a pedal, when you have that figured out? We would recommend selecting perhaps three different pedals from our list and compare them with each other and see how they match your needs. You might find it helpful to first write a list of what you need from a vibe and then see how many of your needs each pedal fills.
The next step is to look up what they're like in action. Of course, the best way of doing this would be to try them out, perhaps borrowing one from a friend or even try it in a music shop if possible. But if you can't access the different pedals you can always check out reviews on YouTube and listen to other people using the vibe. Getting the best sound is, of course, the most important thing when selecting which pedal gets to be on your board.
It might sound boring to spend this much time picking one, but we promise you, doing your research before buying something is always worth it, even if it can be a little time-consuming! Our hope is that the vibe you pick will be a faithful companion that will be with you many years to come, and in order for that to happen, you need to find the best one for you.
Where to Place a Univibe Pedal on a Pedal Board
Where you put your vibe on your board is of course up to you, however, we recommend that you start with trying to have it before any overdrive or distortion pedals since the sound can get pretty thin if you put it after. Most guitarists place it before the overdrive pedals, but the most important thing is that you are pleased with the sound, so feel free to try moving it around!
How to Use a Univibe Pedal
Take a look at your vibe, or if you don't have one yet, one of the pictures above. As you can see, a vibe has three knobs, one for speed, one for volume and one for intensity. Start out with them all pointing up to 12 o'clock. See how this feels and try changing them one at a time to see how you can achieve the vibe you're looking for.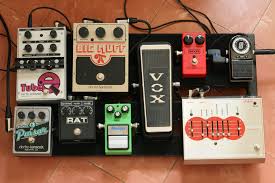 The speed knob changes the speed of the pulsing. The intensity knob controls the depth of the sweeping effect when it's in chorus mode, while when it's in vibrato mode it will alter the pitch. The volume knob doesn't offer any surprises, it changes the output volume.
Now it's time to find the Effect/Bypass switch. Did you find it? Good! But what does it do? Simply put this switch allows you to turn your effect on or off quickly. This can be a good switch to use if you're for example playing in a band and only want the Univibe effect during a solo.
That Pedal Show – Uni-Vibe Type Pedals: Where Do They Go On Your Board?
What Univibe Pedal did Hendrix Use?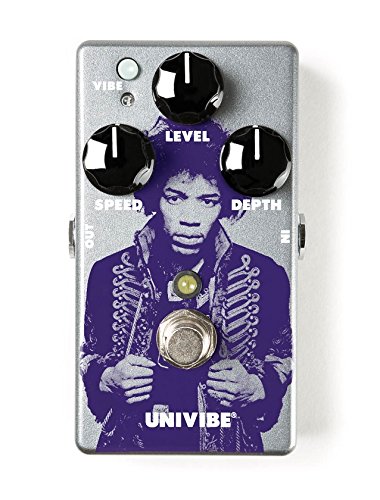 Jimi Hendrix was probably the reason why vibes are so beloved. So which vibe on our list did he use? Of course, you want the exact same one, right? It will probably not surprise you that Hendrix used the original Shin-ei Univibe. So you might be thinking: 'Great, I'll just buy a vintage Shin-ei!'. We won't stop you, but the price might, they are really expensive! Read the study on how Hendrix made moves in music performance.
Take a look at our list and see if there is a more budget-friendly alternative you might want to consider instead! There are a lot of good options that do the job even though they're not from the original brand.
It's also claimed that Hendrix has used number 9 on our list, Dunlop JD4S Rotovibe, however, we don't know to what extent he actually did. For more on Jimi Hendrix and his musical performances, read the Woodstock study.
What Does a Univibe Pedal Sound Like?
Ok, so now we know what a vibe is and some history about it, but what does it sound like? The Vibe effect is unique and cannot be achieved by any other pedal. It has often been described as 'hypnotic', 'a combination of chorus, flanger, phaser, and vibrato' and a 'lo-fi sweep'.
Adding a vibe effect will help your music come to life and we believe that this effect can make most guitarists sound a little bit more like the best professionals. It's traditionally used in rock music, but can be really fun to incorporate in other genres as well.
To really find out what the vibe effect sounds like, try searching for it on YouTube. There you can find loads of different pedals and chances are that somebody demonstrates one of the vibes from our list so that you can hear it being used before you make up your mind.
If you've enjoyed this review by Music Critic, please leave a positive rating:
[vc_separator