Phaser pedals produce one of the most essential effects a guitar player can have, with a multitude manufactured it can be difficult to know what sets each of them apart and ultimately decide which is the best Phaser pedal to buy. Without a doubt Phaser effects are one of the simplest most basic modulation effects but provide a complex sounding, crucial soloing tool. Popularized by Eddie Van Halen, with many other legendary guitarists quick to follow suit, they pave the way for players to thicken their sound, add glorious swirls, and emphasis to chords with a sustained ringing swell.
Effects pedals can sometimes be a double edged sword, so to shed some light on how they work and what to look for, we've reviewed the top ten best Phaser pedals with a buyers guide to help give you the low-down before you buy.
At a glance:

Our top 3 picks
Our team's top 3 recommendations
Best Overall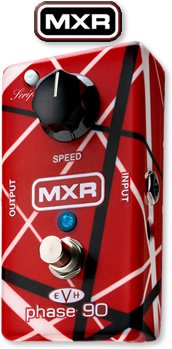 MXR EVH90 Phase 90

Switch instantly between classic phaser vibes and in your face warbles.
Simple single knob operation.
LED status light.
Script Logo and Block Logo Phaser settings
Premium Quality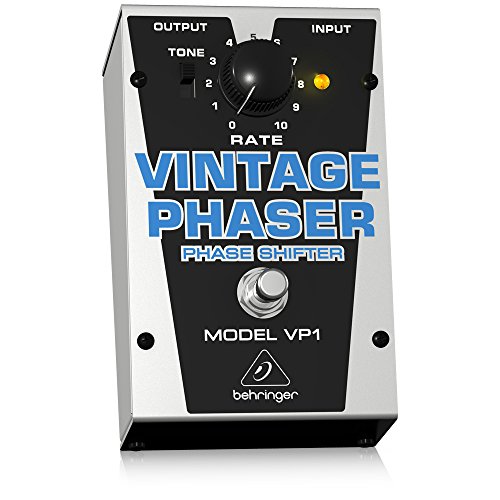 Behringer Vintage Phaser VP1

Switch instantly between classic phaser vibes and in your face warbles.
Simple single knob operation.
LED status light.
Script Logo and Block Logo Phaser settings
Great value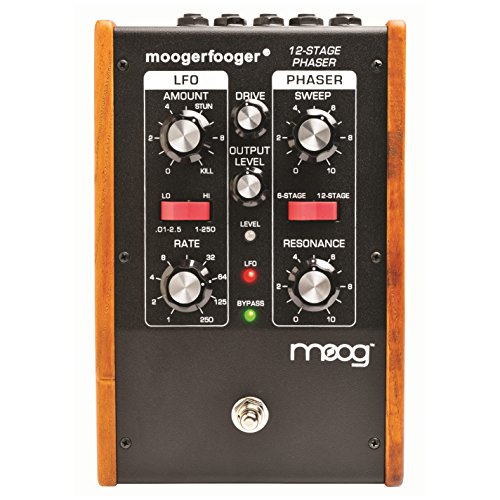 Moog Moogerfooger MF103 12 Stage

Switch instantly between classic phaser vibes and in your face warbles.
Simple single knob operation.
LED status light.
Script Logo and Block Logo Phaser settings
View The Best Phaser Pedal Below
This gratifying Phaser guitar effects pedal is a revised, modified version of the, already esteemed MXR phase 90 widely used the 70's and 80's. The upgraded model is the promising progeny of Jim Dunlop and none other than Eddie Van Halen. Sporting the same eye-catching graphics of Van Halens iconic Frankenstrat guitar. Providing the same spacey swirls and distinguishable rings and it's humble former self. Tailor the speed of the phases and let the guitar effects pedal take care of the rest.
The MXR EVH90 Phase 90

's effortless switch mechanism enables players to effortlessly toggle between a vintage or modern voicing, with its Script Logo and Block Logo Phaser settings. It has streamlined dimensions when compared to it's blocky predecessors, so should fit most pedal boards.
Pros:
+ Switch instantly between classic phaser vibes and in your face warbles.
+ Simple single knob operation.
+ LED status light.
+ Script Logo and Block Logo Phaser settings
Why We Liked It - The MXR EVH90 Phase 90 is a modern re-invention a of a staple classic phaser pedal, with the added cherry topping of Celebrity sealed approval from the father of Phasers himself.
Retro Sound - Phasers produce a warm, hazy effect that's reminiscent of classic and alternative indie rock. These pedals can be used on much more than just guitar to create inventive, spacious soundscapes. Phasers are great for instrument solos, chord swells, and helping certain sounds stand out in a mix.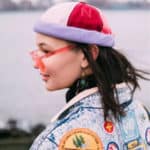 2. Behringer Vintage Phaser VP1
Sometimes as a seasoned guitar player its easy to dismiss or overlook a pedal with a low price on Amazon. Behringer are really bringing their A-game these days when it comes to affordable quality products designed to compete with leading competitors.
With a variety of impressive shifting sounds up it's sleeves, the Behringer Vintage Phaser VP1 produces three-dimensional phases with dedicated rate knobs and color switch. It enables players to dial in Authentic tones from bubbly rotary effects, to dramatic jet plane sounds and languid cries. With the rate knobs cranked you can produce an chaotic, almost robotic chatter but its slow to medium traditional settings provide fluid space and warmth. Sturdy metal Jacks, rugged hardy design and handy status LED.
Pros:
+ True hard wired bypass for optimal integrity.
+ Quiet switching action.
+ Reviewed as suitable for bass guitar.
+ Dedicated rate knobs and color switch
Why We Liked It - The Behringer Vintage Phaser VP1 is a bargain Phaser guitar effect pedal with appealing retro style aesthetics, we like the tone switch which inverts polarity allowing users to alternate between a more traditional Phaser sound to luxurious shimmering shifts.
3. Moog Moogerfooger MF103 12 Stage
A highly sophisticated analog Phaser pedal that goes above and beyond common Phaser capabilities with its complimentary Low Frequency Oscillator effectively it is a guitar effects pedal two-for-one. Genuine vintage tones supplied by its all analog circuitry. Marketed as "the holy grail of analog phase" it has plenty of notable aspects to back up it's claims. As well as the vital variable Rate knobs we are given a host of controls to play with. Use the drive control to raise or lower the gain, Shift the Phaser response over a six-octave range with the sweep control. Switch between Lo/Hi LFO ranges. Other adjustable features include Resonance and Amount (which gives you authority over just how much the LFO modulates the sweep parameters. Acknowledged for frequent contemporary use in live performance and studio production. The parameters is offers the users control over make it well worth its retail value. Modeled in the image of Moog modular synthesizers that came before, it's design makes it fit for purpose with any sound source guitar bass vocals etc.
Pros:
+ Drive control has a demonstrative Tri-color LED helps indicate the level of volume gain.
+ State of the art analog Circuitry.
+ Fully loaded range of sounds from sedate surges to sonic destruction.
+ Durable steel and hardwood housing.
Why We Liked It - The functional diversity of the Moog Moogerfooger MF103 phaser makes it a super-tool for exceptional chorus exploration, a self-confessed secret weapon to add to your effects stash. Like analog? Try these top rated analog delay pedals!
How Do Phasers Work? - Phasers work by automating all-pass filters on different points on an audio signal. This creates a sense of space as your ear picks up the perceived distance between the dry and processed signal. "Spread" knobs can help you adjust the size of this perceived space. You can adjust the relationship between the processed and unprocessed signal with the wet/dry knob.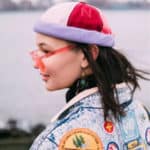 The TonePrint line was originally introduced in 2011 and were an immediate hit, with pragmatic design approach. The decision to focus on core foundation features integral to produce each guitar effects pedal effect, and opting for a host of digitally added extras accessed via the Tone Print editor. This means their TC Electronic Helix phaser pedal is less crowed with functions but still provides a plethora of permutations.
Aside from it's obviously beneficial editor setting you can also use the toggles to switch on board between vintage flavors that achieve a pretty close to analog representation and smooth which is a fine tuned melodic, metallic toned control. The speed and depth controls are straightforward controls adopted by most basic pedal designs, less usual is the mix control , which engineers the blend of wet to dry ratio. Master the prominence of your peaks with the Feedback control. Great low mix levels that produce fuzz and motion.
Access classic Phaser sounds, subtle sweeps, wet warbles and rocking sonic bends. Design your very own Pedal with the Unique TonePrint editor.
Pros:
+ Extensive range of Phaser tone.
+ TonePrint enabled.
+ True/buffered Bypass.
Why We Liked It - The ability to design your own pedal makes the TC Electronic Helix Phaser one of the most flexible Phaser pedals available and for a below boutique price on Amazon.
5. MXR M290 Phase 95 Mini
The pivotal MXR 90 was the first pedal MXR produced. Regarded as superlative by many legendary guitarists who made their way into the 'Rock and Roll Hall of Fame'. It pioneered evolutionary offspring such as Phase 100 and the Phase 45. This Phase 95 is a mini pedal version which allows you to switch between the Iconic 90 and 45 tone capabilities. In essence it is a 4-in-1 Phaser with a trouble-free control over a variety of functions. Default mode is 'Block' which emulates modern deeper sounds using feedback to create harmonic distortions, toggling on the 'Script Logo' switch generates mellower vintage feel tones. It removes the feedback for clearer, more lush Phasing.
Pros:
+ Half the footprint of traditional MXR guitar pedals for guitar, perfect for any pedal board.
+ Modern option from a company that built all the foundations of Phaser capabilities.
+ Range of old and new Phaser options, grand swooshes.
Why We Liked It - It is a great example of one of the best mini Phaser pedals on the market, a cool combination of 2 acclaimed predecessor pedal that helped define Phaser sound itself.
6. EarthQuaker Devices Grand Orbiter V2
EarthQuaker Devices are known to be providers or unbeatable handmade analog pedals using quality components. The Grand Orbiter is no exception, packed with features that make it a wholly versatile effects pedal. The augmented 3 way rate toggle sets the basic modulation effect range 1 being slow sweep mode, 2 Kills LFO and 3 for rapid sweeps. It has a flashing LED visual aid which remains on whilst bypassed so you know what it was previously set to eliminating the possibility of kicking in with a mistaken setting on your next solo! There is also a Rate dial to further perfect the LFO speeds.
Master the intensity of effects by blending them more or less with the dry signal using the incremental Depth dial. Capable of a range of phaser shifts from lively chaos, through leisurely swoops to a darkened sluggish 70's feel. Using the resonance dial you can controls how defined the resonant tone becomes.
Pros:
+ 100% Analog.
+ Updated 'flexi-switch' relay based switching for silent click in and out.
+ New, smaller footprint than previous versions.
+ Can also be used as a true pitch vibrato engaging the vibrato switch instead of Phaser.
Why We Liked It - Provides comprehensive control, from a trusted pedal guru committed to producing affordable, high-quality tone creation.
7. Joyo JF-06 Vintage Phase
The Joyo JF-06 Vintage Phase budget Phaser pedal, clone option that has been modeled with the exemplary inspiration of the Phase 90, Van Halen sound. Exhibiting one, solitary dial that controls the whole enchilada it has never been simpler to revive the fat Phaser sounds of the 70's. Increase the rate of the pulse cycles using the speed feature to replicate the Phaser sounds you desire.
Joyo is a Chinese company, which can raise alarm bells for some, over quality of the components. This is something they pride themselves highly on and like other electric guitar pedals they have in production the reviews support their statements. Doling out delicious dive-bombs and swirling fuzz pedal sounds prominent in popular recordings, with just the twist of a wrist.
Pros:
+ Good range -from underwater to subtle shimmers.
+True Bypass wiring.
+Cheap and cheerful choice.
Why We Liked It - The Joyo JF-06 Vintage Phase effect pedal is so economic you can buy 2 and switch between different pre-adjusted settings!
Here is analog Phaser pedal that really needs no introduction it's historic use in all the classics speaks for itself. If you have never heard of the MXR Phase 90 you must have been strumming your guitar under a rock. An industry staple for guitarists since its welcomed introduction in 1974 . Benefiting from more than four decades of thought and development under the legendary wing of Dunlop, this pedal provides true unadulterated analog tones. Add drama and velocity with shimmers and sweeps with this timeless classic pedal.
Regardless of genre the MXR 90 has something to enhance it. Simple knob operated controls, speeds from subtle to fast,distinctive clean channel flavorings, and zero volume loss. It allows users to faithfully recreate sought after, vintage phase attributes. Rich, warm, timeless tones from a respected brand.
Pros:
+ Compact design.
+ Traditional orange color.
+ Not confined to guitar use.
Why We Liked It - It is the compact phaser pedal that launched it all for Phaser creation, responsible for countless, instantly recognizable riff manipulations. Although this true-to-vintage pedal has no trendy mod-cons (besides it's LED added when Dunlop took over) it has everything you need and is a clear forerunner for the best Phaser pedal.
9. Ammoon KOKKO Mini Analog
This is another low-cost mini Phaser pedal doing its darnedest to replicate the classic vintage Phaser capabilities of the legendary MXR Phase 90. Even the aesthetics pay homage, modeled on the original device, with its bright orange color and physique of its full metal shell. Easy to use, you simply need to tailor the 3 knobs to suit your needs. RATE adjusts the speed of the effect, DEPTH lowers and raises the intensity of the effect, whilst MIX controls the ratio between the split wet and dry signals.
By no means is it the real McCoy, with modern digital signal processing it does a pretty good job of approximating a an authentic analog phaser Pedal. The click is fairly undetectable and it makes for a reasonable clone pedal.
Pros:
+ Good range of familiar Phaser harmonics.
+ Fitting dimensions for pedal board.
+ True Bypass signal.
Why We Liked It - It provides an adequate resuscitation of the warm analog phases of the 1970's in a miniature form with an equally minimal cost.
10. Walrus Audio Vanguard Dual
Colt and the crew have surpassed themselves with the Vanguard Dual phase pedal. Thick, sweeping harmonics with a side of tidal tones served up in a 10 stage series Phaser system from Walrus Audio. What sets it apart is the opportunity to combine two Phasers to operate as one, offering up a delectable dual texture of phase shifter abilities. The top row dials set sounds for the first stage Phaser which runs either separately or in conjunction with the second. Change rate to set the speed and depth for overall intensity.
The Vanguard offers the advantage of in-depth adjustments when it comes to mixing, giving you the option to fiddle with not only the level of your raw unfiltered signal, using the Dry-mix control but also the level of the wet signal with the Wet-mix dial. The mind-blowing lower row is where things really get interesting. The user has a choice of 3 unique modes, each bringing a different flavor. First up is 10-stage Phaser with 'Regen' a setting typically more common on a Flanger pedal it re-feeds the phased effect back into the filters. Secondly a 6-stage Phaser with pitch shift and lastly a 4 stage Phaser with filter.
Pros:
+ Offers flexible , more refined control over mix ratio.
+ Multitude of sound capabilities.
+ You can preset the foot switch for 3 separate tones.
Why We Liked It - It has endless potentials and will likely engage user for hours of revolutionary Phaser experimentation.
Similar Effects - Flanger and chorus effects are similar to phaser, but they all have unique set ups in parameters. If you're finding that your phaser isn't producing exactly what you were expecting, it may be worth experimenting with these other related effects.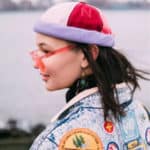 Phaser Pedal Buying Guide
What is a Phaser Pedal?
A Phaser pedal is a modern foot operated device, which conveniently provides guitarists with on/off access to some impressive chorus pedals effects. Different models offer various settings for users to experiment with. The majority come in a stomp box form. Their circuitry typically modern and digital these days, however a number will be constructed using vintage analogue parts, these typically offer less stages.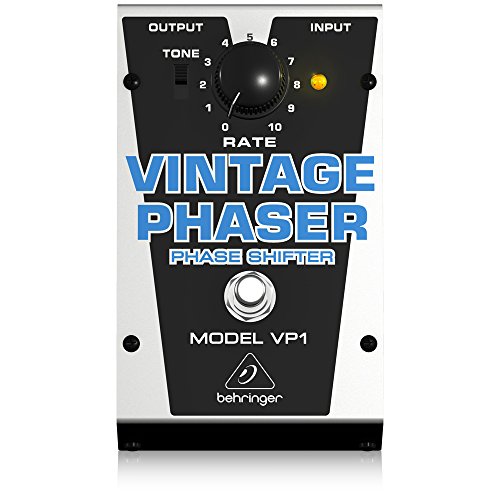 There will always be electric guitar connoisseurs among us, whom prefer conventional circuitry, and the formula for Phaser guitar effect sounds is not complicated to produce. Whilst digital Phasers simulate a higher number of stages, these aren't always essential to everybodys taste. Some of the best phase pedal examples really highlight that its not the specs of the Phaser that counts, it's how you use it. Over-use can inevitably sometimes be overkill.
What does a Phaser Pedal do?
A Phaser pedal utilizes its signal processor which receives the sound from your guitar, it breaks it into two parts. It sends one part through a series of all-pass filters (stages) which alter the phase, and keeps the second part dry (exactly how it was received). The degree of the changes made through the stages depends on the frequency parameters.
Then the 'dry' signal and the new 'wet' are re-united, which creates an output that contains an in-phase and out-of-phase signal. Any frequencies that are out-of-phase in the newly constructed mix cancel each other out, this makes what we call notches. The notches are what give the Phaser expression pedal its infamous sound and character.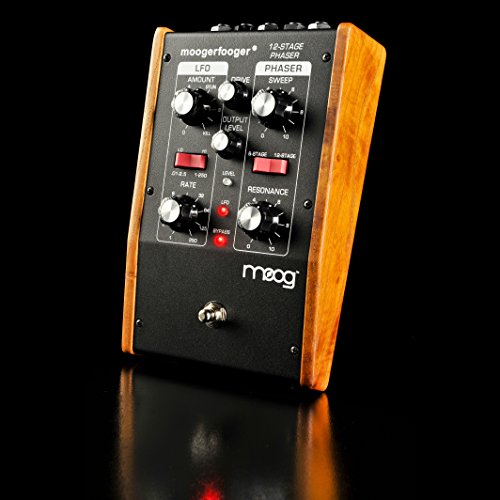 A four-stage Phaser produces two notches, a 6-stage would produce 3, an 8-stage produces 4, and so on, respectively the higher the number of notches, the more apparent the sound feels out-of-phase.
We can use the mix ratio to change the depth of the notches.
Using the speed knob settings you can control the peaks and troughs within.
Some pedal models will take the signal and feed it back to the beginning of the chain again, making it more intense without volume gain for a richer sound. Basically playing with dry/wet ratio is what achieves the recognizable sweep characteristics of a Phaser pedal.
What does a Phaser Pedal sound like?
How a Phaser expression pedal sounds hinges on the settings used. The human ear barely detects what's really going on, in day to day life, we're frequently exposed to sound fluctuations in motion, so our brains logic dictates the sound must be from a moving source. Just as we experience the Doppler guitar effect when a car drives by, our brain determines the interference of the notches in a similar, but less pronounced way.
This gives the listener a heightened sense of spatial awareness as the Phaser guitar effect gives the impression that the sound of the electric guitar is moving away and coming back in rotation. We describe this as a swirl effect. In addition to their memorable rotary sounds they also produce low-to high sweeps, jet plane eruptions, warbles and wails. At its subtlest, slow Phaser effects provide a thickened sound, barely noticeable but colorful. At their most intense they produce a range of seemingly chaotic, sometimes melodic, spatial tones. They can really enhance musical presence and stimulate audiences to feel and experience the music they are listening to.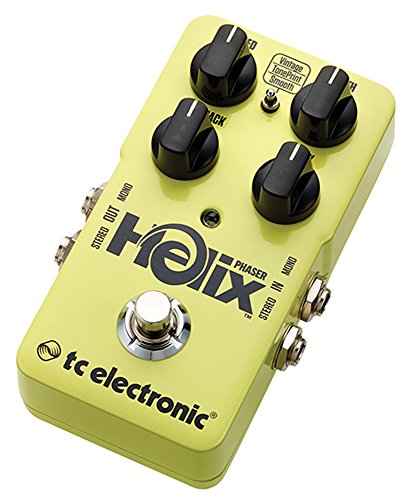 They enhance arpeggios and work well with uncluttered melodies such as legato solos or sustained held chords.
They give clean tones full bodied sound without gain, which is beneficial if you want a heavier chorus without a detectable volume drop when you slide back into the verse. The dynamic movement of the peaks and troughs accentuates hang notes, adding emotion to pieces.
Phaser pedals for guitar have been used for generations across many musical genres and have substantially influenced music recordings.
Experimentation is key, but a good rule of thumb is to reserve Phasers for uncomplicated riffs and held notes rather than note-heavy, staccato, rhythmic strumming or complex intricate leads.
Where in my pedal chain should a Phaser go?
With some multi-effects pedals it is imperative that they be placed somewhere specific in your phaser expression pedal chain because of the way they affect the sound. Whilst there will always be arguing schools of thought on the subject, the beauty of the understated, simplistic nature of a Phaser means it's placement can be moved around to create an array of experimental sound when used with other effects. If you have a pretty decent smorgasbord of effects at your feet, playing with the placement is key.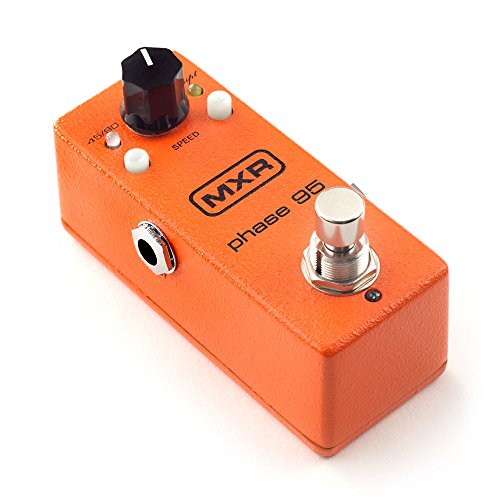 Taste, genre and individual expression are what truly matters most here and you can't do any damage changing chain order. If you use it at the end of the chain know it is going to split an already enhanced sound, if you run it through too many changes the results can be messy. If you use a Phaser with a Delay pedal you can emit some great synthesized swells. They also work well with distortion pedals/overdrive sounds.
On slow setting they can almost replicate a sort of auto-wah vibe. At the end of the day it is down to creativity so feel free to mix and match modulations how you feel.
Phaser Pedals Roundup & Conclusion
We don't really need to sell you on their sound enhancing benefits with their obvious prominence in popular performances and recordings is evident. As with most electric guitar pedals if you want a good quality control over your effects you need to look for a True Bypass Phaser, fortunately this comes as standard for most reliably sourced models today so as long as you steer clear of the 'knockoffs' it shouldn't be an issue. Excluding this and the budget for criteria, you can't really go wrong with the majority of models on offer.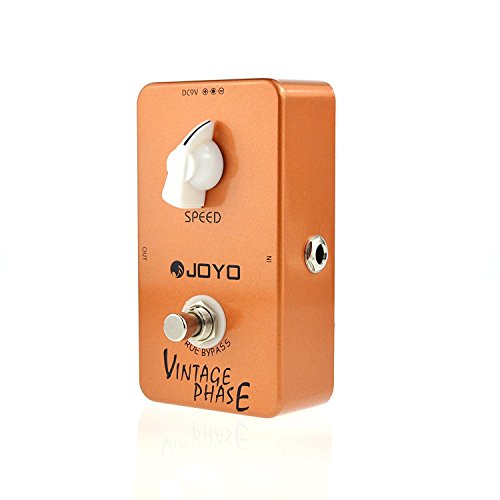 Though some boast more bells and whistles than others, some settings will inevitably end up unused. This can be especially true for some of the faster rate settings unless you are truly looking to create a new sound. Our top recommendations from either side of the spectrum would be the mother of all the MXR Phase 90 which birthed the Phaser era and its typically available for under 100 bucks or the Walrus Audio Vanguard Dual if you truly desire to master modulating.
All in all the decision between superior settings versus simplicity is yours.
Expert Tip
If your new to guitar effect exploration and still unsettled on the impact a great Phase Shifter can have, we suggest opting for a low budget, no frills pedal to wet your appetites and introduce you the ways it can work as a valuable addition, especially if you have a predisposition for fuzz, dirt, tone bends and drives. The way a Phaser affects heavier/busier rigs can be down right gnarly and obscure.
Did You Know?
Whilst typically used for electric and acoustic guitars/bass guitar/vocals, Phaser effects have been dabbled with for percussive use. A prime example being 'Kashmir 'by Led Zeppelin, the subtle rises and falls during Bonhams huge drum sound was created by running drum mics through a rack mounted Eventide Clockworks PS101 Phaser.
If you've enjoyed this review by Music Critic, please leave a positive rating:
[vc_separator