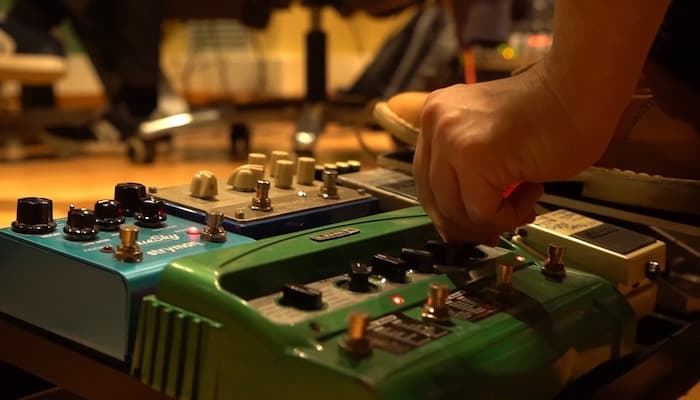 Before you decide on the best compressor pedal for you, you might be wondering what a compressor pedal is. To narrow it down, it's a piece of gear that makes loud sounds (like screeching) quieter, and quiet sounds (like that of an acoustic strumming pattern), louder. The job of the compressor pedal is to narrow down the range of the sounds so they can exist in a similar space of sound range, all the while without distorting the sound itself.
It may sound simple, but the job of the pedal is a vital one when you know how to use it.
As a guitarist, you'll constantly find yourself looking for gear that could improve your sound and performance. Whether it's new strings, a new amplifier, or new compressor pedals, you'll find yourself wondering why you didn't get one of these helpful objects earlier.
They may look deceivingly small and unimportant, but they play a truly big role in the music world. Compressor pedals can drastically improve your play with little to no effort, thanks to the easy-use and set-up of these simple objects.
Looking for something a little different? Check out our review of the top Uni-vibe pedals!
At a glance:
Our top 3 picks
Our team's top 3 recommendations
Electro-Harmonix

Empress Effects Compressor Analog

JOYO JF-10 Dynamic

comes with power supply
three latch settings available
real-time sound capture

three compression ratios
clear, crisp, enhanced sound
single analog path

attractive design
small and compact
perfect for finding ideal tones
Here is Our Review of the Top Compressor Pedals for 2022 :
The Electro-Harmonix compressor pedal is definitely a sight to behold. The above average price means it's not for the faint of heart. There is no doubt that you will have to pay a good sum of money to get a compressor that will visibly improve the sound of your jamming sessions, but in the long run it's definitely worth it.
The Electro-Harmonix will capture all of your high and low sounds in real time and compress them accordingly to give you some of your best performances yet. If you are searching for a pedal that you can experiment with that will give you new, unique sounds, this is definitely a choice to consider. This compressor pedal comes with three decay modes rates and can switch between full and rich sound to a bleak and dull alternative when needed.
While this is not a loop pedal and works only at the moment you held it pressed down, it is one of the most valuable little devices out there. If you are looking to experiment and have fun with your music again or if you are getting bored of your default pedal sitting at home. There are many ways to modify this compressor pedal to suit any of your needs!
Pros:
+ comes with power supply
+ three latch settings available
+ real-time sound capture
Why We Liked It - This product is no doubt a very unique and fantastic piece of gear when it comes to compressor pedals. Even though it is one of the more expensive pedals on the market, it's definitely worth the buck. It will give you endless hours of fun and if you are looking for something to experiment with, this is the pedal to go for!
Fitting in the mix - When playing in a band, it's too tempting to reach for effects as an easy way to cut through the mix. That doesn't always turn out well because sometimes all you need is a really clean sound that can be heard. A compressor pedal can help you to cut through a mix loud and clear without sounding too compressed or using any other effects.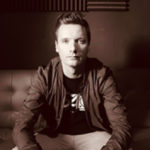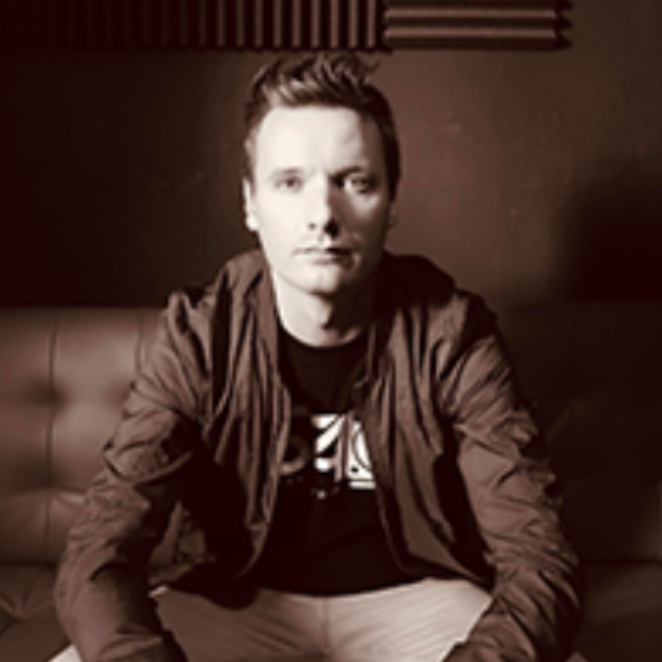 2. Empress Effects Compressor Analog
Moving up the list we stop at Empress Effect's product, which is a bit more advanced than our previous pedal. It ranges in price, and lies more on the pricey side, but it also has a lot more gimmicks and functions than a single pedal could have. It is a fantastic investment if you are looking for a more full-on packed bundle to enhance your guitar sounds backstage or on tour.
This compressor pedal allows you to achieve clear and transparent sound even when modified, blend uncompressed signals and attack and release with control. It also has three compression ratios for maximum effect when you are playing in and out of your studio. The design is simple and allows for easy switching between options and won't cause any fussing, which is something other overcrowded advanced compressor pedals are guilty of.
With its accurate and easy controls, this little pedal can take and compress just about any signal and enhance it in a way that can up your guitar playing up a notch. Every note you play will shine and be a clear and crisp rendition of all of your tunes. It will truly create stunning soundscapes every time you end up using it!
Pros:
+ three compression ratios
+ clear, crisp, enhanced sound
+ single analog path
Why We Liked It - It's needless to say that this is an easy-to-use compressor pedal with a clear set-up that is praised by many people for the clear and crisp sounds it can make. It will open up a new world to you and your playing and you will be glad you ended up investing some extra money into this impressive piece of gear!
Available since 2010, JOYO's compressor pedal is a piece of gear that is available for tight pockets that still want to compress their tunes with quality products. Coming in a unique green color and a fantastic graphic design of a scorpion on the front face of the product, you can be sure that this pedal will impress both with its sound and appeal whenever you will pull it out of your bag!
It's a compact and small device that will help you find your ideal tones and keep true to them in the long run. Releasing only the minimal amount of unwanted noise, which is unavoidable when compressing sounds, it's one of the clearest compressors available out there. This little pedal packs a punch and when you find the sweet spot on the chain and tweak the options, you will be able to create fantastic and exclusive sounds.
Giving you a wide range of tones and keeping your playing game up, you will be able to improve your skill level as you experiment with this little green pedal that will enhance all the boring sounds you throw at it. It's definitely a perfect piece of gear for anyone who is looking for a good value product that will do its job well!
Pros:
+ attractive design
+ small and compact
+ perfect for finding ideal tones
Why We Liked It - Ranking in the top 10 of Amazon's compression pedals, it's easy to see why JOYO's product earns itself such a high place on the market. It's a very affordable and very well performing piece of gear that will enhance your guitar playing and make you evolve more than you ever believed you could!
Longer sustain - If you are using some low-gain overdrive and missing some sustain, a compressor could be the answer. A compressor pedal on a mild setting won't interfere with the overdrive that comes after it much. It won't change the sound too much or give you more gain. What it will do is help with those long sustained notes.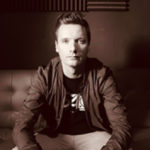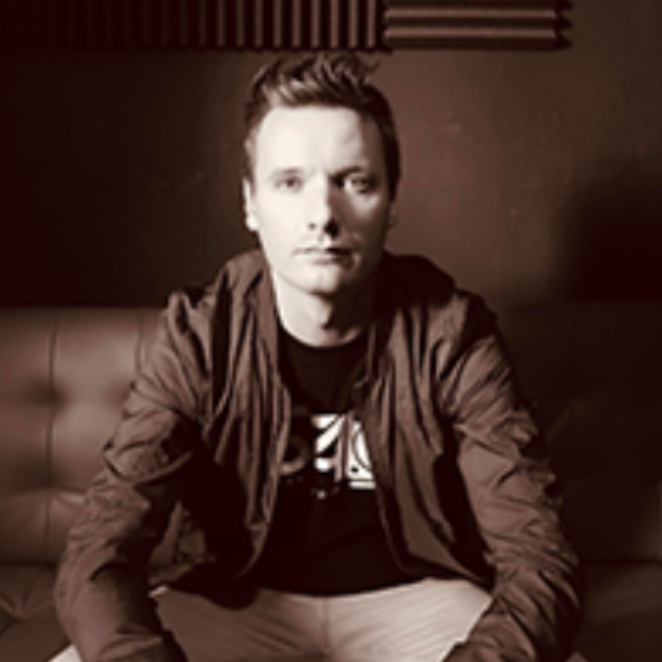 4. BEHRINGER CS400
The Behringer compression pedal has to be the most affordable pedal out on the market right now. It will still give you great sound and impress you with the compression even at such a low price. If you are hesitating about getting a pedal and are not sure if it will suit your style of play, this is also a great, cheaper choice to see and experiment if it fits your needs.
This simple blue box of gear won't distort any of your original sound like many other cheap brands seem to do and will provide you with only fine and clear sounds. You can get endless sustain of your sounds and very smooth compression that will make you wonder why you didn't invest in a pedal earlier.
Armed with a very appealing design of blue, white and black colors, this little device will make your peers wish they had the same design which is rather uncommon with more expensive compressor pedals. It will also give you enough hold time so that you can think of where you want to go next and which notes to add to the mix. If you are looking for an affordable pedal for your band practice that can take some beating, Behringer's product is the one!
Pros:
+ an affordable piece of gear
+ great, appealing design
+ no distortion
Why We Liked It - Behringer has supplied the market with a very affordable compressor pedal that is perfect for anyone that is either just starting out or is looking for a piece of gear to check out the ropes of the compressor world. You will be able to plug this little device in and experiment with sustain and hold for as long as you want!
Having a long row of 5-star reviews, it's easy to see why MXR's product is so highly regarded. Not only is it the perfect average price for a compressor pedal, which makes it right in the middle of the price scale, but it also has a bright, red modern design. Wherever you will take your new little compressor pedal you can be sure it will attract attention with its attractive design.
It has great sensitivity control and will catch all of the notes you play without any trouble. The tone is fantastic and the compressor will be able to even out all the high, uncomfortable sounds as well as amplify the quiet, hardly hearable sounds. It works best with thin guitar strings rather than with thick bass strings and therefore is more geared towards guitar players.
Even though this is a simple and basic pedal stripped off of any fancy unneeded functions, that is exactly the reason as to why it has earned the hearts of many. It has two controls and one toggle and still packs a punch and allows for an even sound for both loud and quiet sounds. It's a simple and classic device that will fit any player!
Pros:
+ evens out sound perfectly
+ classic design with easy-to-use functions
+ fantastic for single coil pick-ups
Why We Liked It - MXR's product is a professional device that will allow you to customize your pedal collection with something new and fresh. If you are looking for an affordable, average priced compressor pedal that looks smooth and slick, MXR will provide you with a perfect solution for all of your dull tones!
6. Electro-Harmonix Soul Preacher
Here we have another one of Electro-Harmonix's products that sits high on the shelves. They are very durable, compact and will allow you to enjoy all the perks of having a compressor pedal in one simple device. The silver and black design is a smooth and attractive alternate to the usually all black pedals available on the market and will fit well with all the electric gear you already have in your studio or backstage!
A clear and precise sound rendition is exactly what this little pedal will give you. At first, you won't notice any difference whatsoever when you plug it in, but as soon as you flick the switch you will be in for a shock of how the crisp and clear the sounds are and how well they are evened out. You will not want to play on your guitar without the subtle warm sounds that this compressor pedal will provide you with.
It makes for a great sustain pedal and creates a sustain for a very long time and helps a lot with the overdrive. This compressor pedal will add some extra noise to your music like any other device of its kind, but it's a fantastic addition to any jamming session!
Pros:
+ attractive silver design
+ has a very long sustain time
+ great to boost jamming sessions
Why We Liked It - This little device will enhance your guitar sessions more than you could have ever imagined. It will provide you with crisp and clear sounds that will even out any disturbances you could have been getting all this time while playing! One thing is sure, you won't want to stop using this compressor pedal once you plug it in.
Wampler is definitely the second most expensive product on our list, and it has the right to be. With all the features it boasts, it's no wonder.The capacitors and the resistors have been specifically chosen to enhance the way the pedal picks up sound, and how sensitive it is to the sounds made by the guitar. This ensures that this small piece of gear will give you on the best response that will even out all the imperfections that come with playing the guitar.
The blend control function is also included in this model, and will allow you to get the sustain easily and without a fuss. The bypass also stays true to itself which is something other pedals seem to miss when they are being manufactured. It boasts being the most versatile compressor on the market right now, and wisely so. It can go from smooth to harsh territory within a flick of a switch and gives you complete control over your sounds.
There is no doubt you will get transparent, crisp sound with this pedal and it won't take much effort to do so.
Pros:
+ best versatile compressor out there
+ bypass and blend features
+ responds to sound immediately
Why We Liked It - Wampler is a very reliable brand that makes only high-quality products; products that are specifically tailored to making your jamming sessions, studio recording sessions and live shows have the best performance that your instruments are capable of! There is no going wrong with Wampler, it's truly one of the best compressor pedals out there.
The Boss CS-3 has been available on the market since 2007, which makes it a trusty and well-tested product that has been praised by many for its smooth sound renditions. It allows you to boost your low sounds and even out the high tones in an equated manner.
It takes a bit of time to get into the zone and figure out your own sound with this pedal, but as soon as you find the sweet spot you won't want to go back. There is no lag with this compressor pedal which also makes it a reliable device that you won't be putting down any time soon. It is not made of plastic like many pedals of its kind, but of metal that also makes it a durable device that can take a few hits on the road and is praised for being almost impossible to break.
This is definitely one of the more versatile compressor pedals out there and the tone knob is much appreciated by everyone who purchases the Boss CS-3. A good guitar amplifier combined with this compressor pedal will give you some of the best tones you've experienced. With a bit of practice, you will find the Boss CS-3 will be a reliable addition to your gear!
Pros:
+ evens and boosts tones
+ extremely durable build
+ level knob essential for noise control
Why We Liked It - The Boss CS-3 is a very impressive compressor pedal with a lively blue design that will not only enhance your playing but your surroundings too. With its sturdy build and metal frame you can rest assured that if this pedal gets any abuse, it will take and retain it well and keep on working!
9. TC Electronic HyperGravity
TC Electronics is one of the most renowned brands when it comes to compressor pedals and generating various effects to enhance your jamming sessions. It's a tiny pedal that has 3-band compressors within its little build that will give you a lot exciting features throughout its lifetime. Since this pedal is a digital one, it won't do much to color your tones but more to balance strings and tunes.
Since this compressor is digital, it will allow you to download popular pedal set-ups from popular artists that also use this high-end product. It's a great function if you want to be on par with the other competitors or if you just want to practice and experiment with options other artists can provide you with. All you have to do is take out your smart-phone and point it the pick-up of your guitar and you're ready to go!
The footswitch is comfortable and won't cause you any fuss when changing between the switches which makes it for an easy addition to any gear set. There is a lot of flexibility with the tones and their compression and it's very easy to turn the knobs live when rocking on stage!
Pros:
+ TonePrint function
+ flexible knobs
+ fantastic compression abilities
Why We Liked It - TC Electronics gives the market an affordable and very high quality product that will last a very long time and give only the best of performances. It's very easy and simple to use on stage too, which will have you be sure that you won't be getting any troubles there!
Making its first appearance on the market in 2012, this compressor pedal by Xotic Effects is another one of the less expensive products. It's right in the middle of the common price range you can find when comparing all the products in this niche. Like the other pedals, this compressor does a fantastic job when it comes to evening out tones and sounds to sound more full and rich and will not disappoint you.
The unique design will be sure to attract some attention around this little device will glow bright and liven up any studio and stage with its appealing design. The casing is as solid as the Boss CS-3 would have it, and can also take some abuse that is unavoidable during tour trips and accidents that can happen. The blend knob proves to be very effective during jamming sessions and is a widely praised function with the Xotic Effects compressor pedal.
The bypass feature is also included with this pedal, it enhances the tones that you will be coming from your guitar as well as leveling the punches. It also comes with an already installed battery. You will not get anymore weak notes and the thinner strings will immediately sound stronger!
Pros:
+ solid casing
+ bypass and blend features
+ unique design
Why We Liked It - This little digital device is definitely worth your buck if you want to experience something new that will give you some unique features that are not available with other compressor pedals. If you are looking for a product that will last you a long time and give you a lot of fun in the process, Xotic Effects will supply you with the ideal choice!
Compression on your tube amp - Tube amps can be notoriously loud, which makes them hard to play in certain spaces. If you can't get your level high enough at home to hit that almost breaking point, then you aren't getting the best out of your tube amp. Adding a compressor pedal will allow you to crank the gain more with the safety net of compression.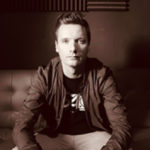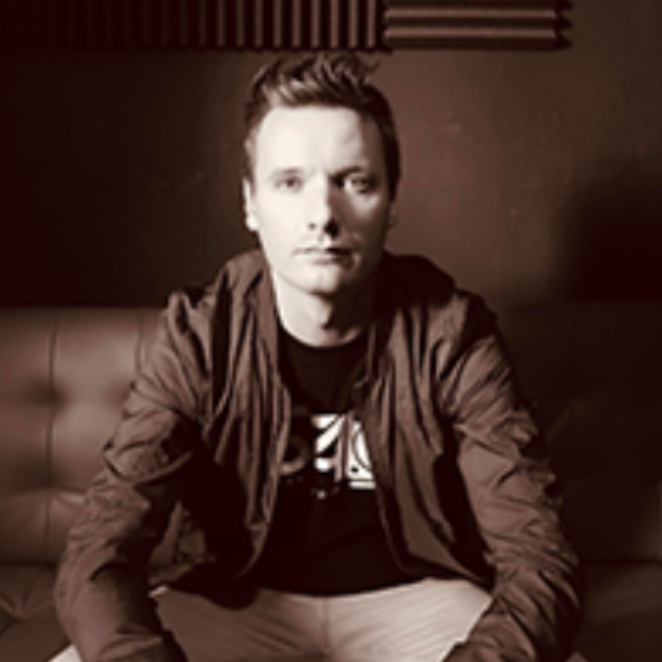 Compressor Pedal Buyers Guide
Top Pick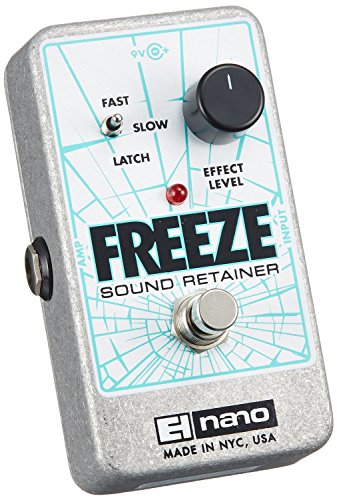 Our Top Pick has to be the Electro Harmonix Freeze. Even though this specific compressor pedal is a bit more expensive than the average pedal, it's right at the threshold of excellent quality that will deliver you hours of quality sounds. The design is an appealing cover of shattering glass which will make a nice addition to the rest of your electronic kit to liven up the surroundings. Something many other, only black pedals don't seem to do well.
You are able to control the sustained sound through the effect knob, and switch between the fast, slow and latch modes effortlessly. The simple and basic outlay of the compressor allows for easy switching between all of the options and knobs, whether you are in the studio or on the stage, you can rest assured that the Electro-Harmonix will do its job and level out all of your high and low sounds.
It also includes a power supply. If you are looking to have some fun with a good quality pedal like the Freeze, we encourage you to take advantage of this device and purchase it as soon as you can! We can promise you won't be disappointed.
Premium Choice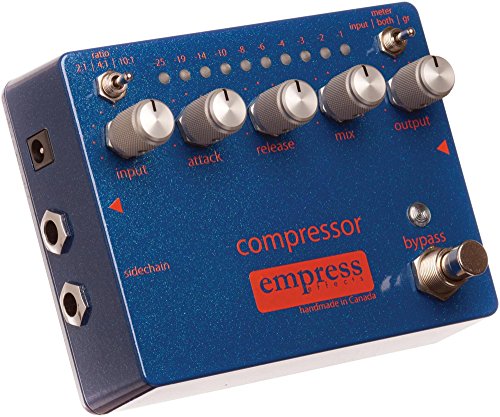 Our Premium Choice has to be Empress Effect's compressor pedal. It's an advanced pedal that is significantly bigger than all the other pedals listed in our article. That makes this compressor also more expensive due to all the additional features that it has to enhance your playing sessions. It has an all analog signal path to make it more comfortable to switch between the functions and three compression ratios whether you are within your studio or rocking it out live.
This compressor is easy to control and takes charge of making all of your high and quiet sounds ring true with rich and full sounds. You will get rid of all of the dull, boring and screeching sounds that are common when playing without the pedals. Once you plug in the Empress Effect gear and introduce it to your other electronics, there is no doubt you will have everything you need within this averagely sized compressor pedal.
The controls are extremely responsive and will not bother you with any lag whatsoever. The mix control is also a good addition which allows you to mix and match the original signals with the level of compression. You will be able to accurately mix and compress whichever sounds you find fit and that is why the Empress Effect compressor is our Premium Choice!
Great Value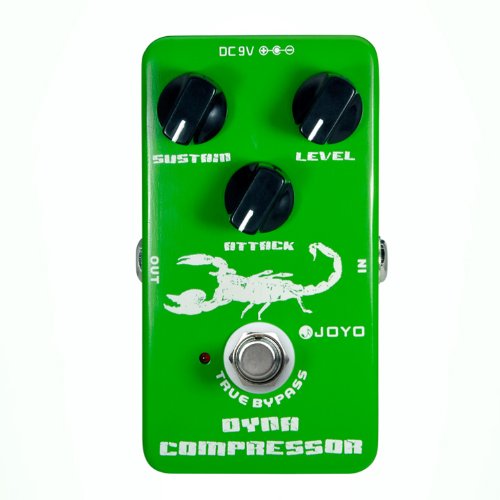 Our Great Value choice product has to be JOYO's compressor pedal. This is by far the most affordable product on the list and is perfect for anyone that is looking for a pedal to try out. Whether you have a tight budget for a while or just want to explore and experience the world of compressor pedals, JOYO will provide you with an affordable product that is also quiet. It won't in any way disturb the rest of your kit and will only add with its leveling and evening out the unneeded or dull sounds that come with playing the guitar.
If you want to try out a pedal that has a few cool options to explore, JOYO is definitely a good choice. You will not be disappointed with this small compressor, even if you are on a tight budget you will be glad to have this little guy in your arsenal. It will provide you with endless hours of explorations and interesting combinations that you can tweak and mix and match to search for and find your favorite setting. There is no doubt that because of all these points, JOYO earns a rightful place on our Good Value shelf!
What does a Compressor Pedal do?
For many guitarists, a compressor pedal is an essential part of their gear. It helps you enhance your already existing sounds and encourages exploring what is possible when you feel like you are stagnating. It also improves your compressor performance thanks to all the functions it provides.
A compressor pedal is made to even out all of your sounds to be at nearly the same aptitude. It will make the quiet sounds louder and a bit richer and the squeaking very high notes more toned down and even, which will give you a balanced compressor performance all around. A compressor is very often used when playing arpeggios, where you are prone to pluck each string with different strength, which results in an uneven melody.
All of this means that in some way you dampen your playing, which some artists like and some don't. Using one of these little devices is truly a personal preference, and if you are looking to experiment a bit or to sustain and even out your playing, you should definitely pick one up and give it a go.
Do I Need A Compressor Pedal?
Each artist chooses their own gear carefully; some stay away from compressor pedals like the plague and some can't live without them. If you have never tried one before, you will be confused by all of the discussions between the pros and cons of these little metal boxes. The best solution would be to go try it out for yourself at a music store or buy one of the cheaper ones from the market.
Compressor pedals allow you to even out all of your playing sounds to make your playing sound more unison. The effect can be either barely noticeable and subtle or more like an effect that will override your playing. It all depends on how you set it up and incorporate it into your gear!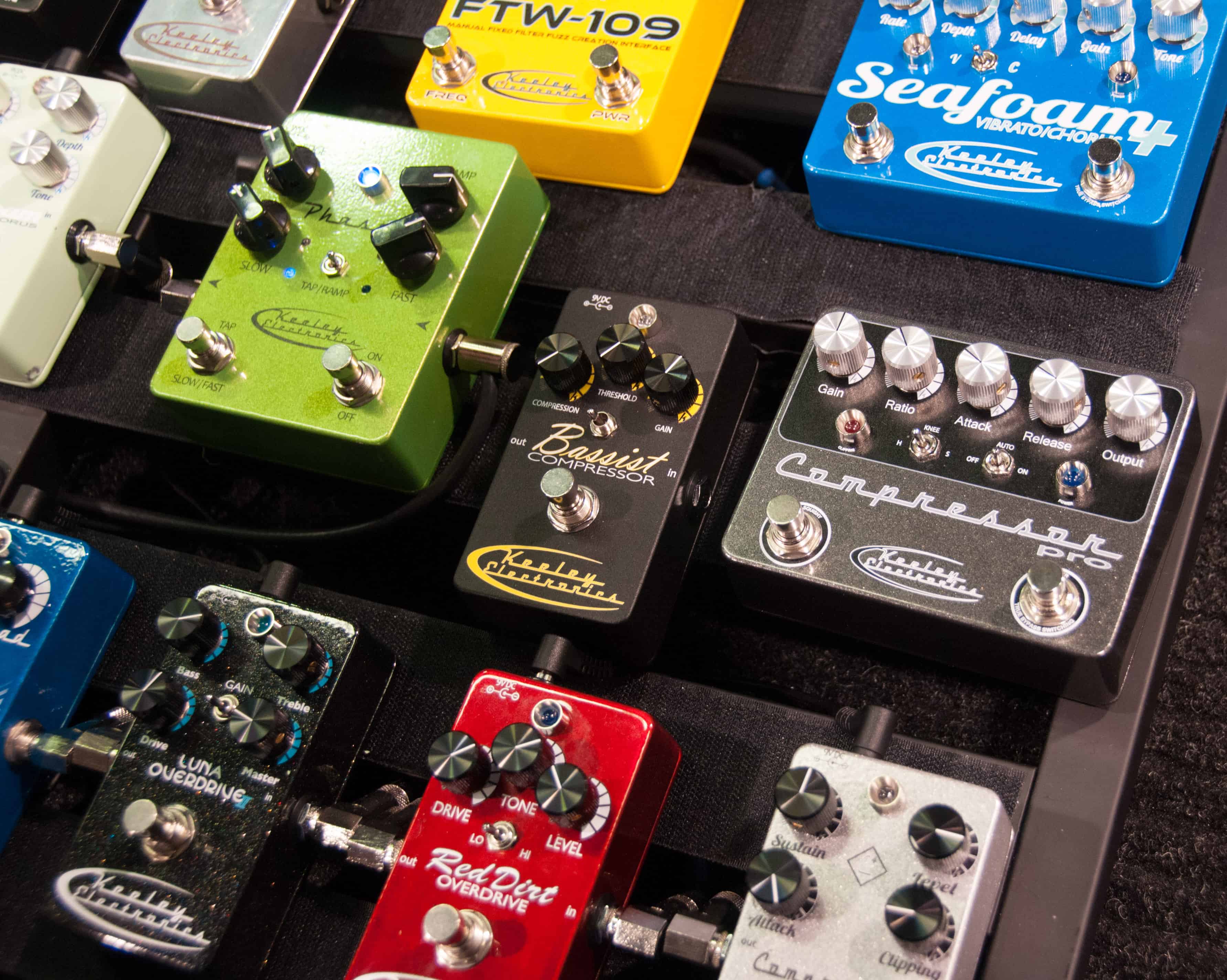 Even though compressor pedals have been subjected to a lot of debate in the discussion, in the end, it lies in your hands as to what model and which brand you will go for, if any at all. The truth is that tastes vary, and what may work for one person may not work for another. There are many brands of pedals out there with various effects and abilities so don't be discouraged if one doesn't work for you! There are hundreds if not thousands more to choose from.
How to use a Compressor Pedal?
Compressor pedals are extremely simple to use, but you need to make sure that you know that they will make a different sound depending on where you put them within the signal chain. If you put it before your overdrive pedal, you will not be getting the smooth, low-gain sound that you would get if you put it in front of the overdrive.
Compressor pedals are usually placed before both overdrive and distortion effects, but everyone has a different preference!
What is the Top Compressor Pedal for Guitar?
One of the best compressor pedals for guitar is made by Wampler, and that is the Wampler Essentials Ego Compressor. It is perfect for anyone that like to have a true bypass and lots of blend control. If you are looking for a product that will give you full control over your guitar sounds and the atmosphere it produces, Wampler is definitely the product you should go with!
If you've enjoyed this review by Music Critic, please leave a positive rating: