At a glance:

Our top 3 picks
Our team's top 3 recommendations
Best Overall
Stentor 4-String Violin

Excellent Playability
Premium Quality
High-Grade Materials
Lovely Tone
Affordable Price
Premium Quality
Stentor Student II 4-String Violin

Excellent Playability
Premium Quality
High-Grade Materials
Lovely Tone
Affordable Price
Great value
Stentor 1542 4-String Violin

Excellent Playability
Premium Quality
High-Grade Materials
Lovely Tone
Affordable Price
The violin is one of the most popular classical instruments in the entire world. The question is, which is the best violin for beginners?
We have found ten different violins that could be what you're looking for. We have specifically selected affordable instruments, so that you can start playing without breaking the bank. We have tried our hardest to find popular violins, and have read through hundreds of reviews in order to find the best ones.
We realize that not everybody wants to spend a lot of money on an instrument if they're not sure how long it will be used for (some beginners will of course stop playing after a while), but we recommend spending as much as you can afford since the quality of the instruments generally will get better the more you pay.
There are a lot of things to keep in mind, both when selecting and taking care of your quality instrument, and we have gathered all the information you need as a beginner.
Keep these things in mind when buying the best beginner violin for you:
Sound: Which violin sounds the best in my opinion?
Accessories: What things are included with my violin purchase and what other things will I need to buy?
Looks: Which color and style do I want?
Quality: How much and for how many years do I plan to use this violin, and how high quality does the violin need to be for my needs?
Expert tip: When changing your strings, change them one at a time, since the bridge isn't attached to the violin but just pressed into place by the strings.
Did you know? That a violin's sound may change with time and will become more beautiful the more you play it?
Let's take a look at ten violins we think you should consider in your hunt for the perfect instrument.
If you're looking to begin playing piano or keyboard, check out our review on these great beginner keyboards.
View The Best Beginner Violin Below
1. Stentor 4-String Violin
Top of our list is this gorgeous, beginner's violin from Stentor. It's an excellent choice for any newbie violinist who wants a premium instrument to learn on, which will allow you to grow and improve before needing a more advanced violin once you've had a few years' experience.
The materials used for this violin are top-grade. It's got a solid, maple back, and a beautiful spruce top. The neck has been carved, with attention-to-detail being evident in terms of craftsmanship. The fittings have been made from hard-wearing, high-quality mahogany too.
This product comes with rope, core strings as standard. They deliver a crisp, clear tone and make for easier playability, which is another plus for a beginner.
Overall, it is playability that makes this violin so highly recommended. It is built for beginners, but it isn't a cheap, low-quality instrument either, so it can be used when your skills improve too.
Pros:
+ Excellent Playability
+ Premium Quality
+ High-Grade Materials
+ Lovely Tone
+ Affordable Price
Why We Liked It - It's the perfect violin for a beginner who is willing to spend a little bit extra. It provides you with easy playability, as well as a lovely, rich tone.
Build quality matters - Violins are more delicate than other instruments like an electric guitar or piano. Beginner or budget violins might not be able to match the build quality of more expensive violins. A beginner is far more likely to bump or bang their instrument than a professional player. So, when you buy a beginner violin, whether for a child or adult, try to find one that is robust enough for the player.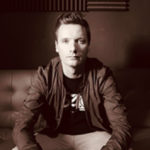 2. Stentor Student II 4-String Violin
Our next product is another high-quality, starter violin from Stentor. Once again, this manufacturer has delivered a superb instrument that's ideal for beginners to intermediate violinists for a reasonable price.
This four-string violin has been handmade by the craftsmen at Stentor. Just like the previous product by Stentor, it has been constructed from exceptional materials, especially when the affordable price has been considered. There's a solid, spruce top, as well as maple back and sides. The fittings are made from ebony, while the chin rest is also made from hardwood.
These features all combine to create a rich-sounding product that offers enough projection to fill a small auditorium. Therefore, it's ideal for a budding violinist's first recitals.
The violin comes with an excellent canvas case that's lightweight and durable, making it perfect for transporting to and from lessons. It also comes with handy accessories for beginners, including a horsehair bow and an ebony frog.
Pros:
+ Superb Build Quality
+ Good Projection
+ Excellent Carry Case
+ Includes Bow and Frog
+ Reasonable Price
Why We Liked It - It's a lovely instrument that beginners can use to get to grips with the violin, while also providing long-term durability.
3. Stentor 1542 4-String Violin
This is another premium, 4/4 violin from Stentor that's ideal for more advanced beginners or for a newbie who wants a violin for the long term.
The standout feature of this product is its tone. It has a richness and brightness that few other violins for beginners offer. This wonderful tone is down to the exceptional materials that it has been handcrafted from. Its body has been made from high-grade tonewood. Then, the fingerboard has been made from ebony, which is also the case for the pegs.
The only slight criticism one can have of this violin is that the strings it comes with don't quite do justice to the instrument. But they can be easily replaced for a low cost so that the violin can fully live up to its potential.
It comes with a superb carrying case that is sure to keep the violin protected. There's also a fully mounted wooden bow with it too.
Pros:
+ Gorgeous Tone
+ Solid Tone Woods
+ Handcrafted
+ Includes Bow and Carry Case
+ High Quality
Why We Liked It - It's another gorgeous Stentor violin that's worth paying a bit extra for because of its rich tone.
Posture is key - For any instrument, having good posture is important, but it's more critical than most with the violin. Maintaining the correct posture isn't just about how you look; it affects many aspects of your playing. Poor posture leads to poor bow positioning, inconsistent bow pressure, and poor contact on the strings. So, don't let your posture slip.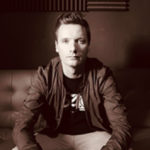 4. Stentor 1401PK Harlequin
You might ask yourself: "How can I make my child practice the violin more?" The answer is: Give him or her a violin in a cool color! This violin from Stentor is available in black, pink, blue and purple. It looks really good and will make playing the violin less like a chore, more like something to look forward to when they come home from school. Your kid will have the coolest instrument in the orchestra!
A lightweight grey case is included as well as a bow. This violin is a 3/4. This is a good violin for a kid that will upgrade to a full-size violin in a couple of years but want to have some fun before investing in a proper violin that might not look as cool. We would recommend this violin for kids that hate practicing and need some encouragement, if you have a youngster that is ambitious and is really serious about their music you should probably look elsewhere and get a better sounding violin. Every kid has different needs!
Pros:
+ Epic colored violins available in: black, pink, blue and purple
+ 3/4 violin
+ Bow and case included
Cons:
- Squeaky sound
- No shoulder rest included
Why We Liked It - We have a feeling that if violins like this one were around 20-30 years ago there wouldn't be so many adults regretting that they stopped playing when they were children and grew tired of the violin. It's available in black, pink, blue and purple, meaning that no matter if your child is a rocker, a princess, a clown or a bohemian there is a color that will make him or her practice more.
Sure, it's not the best sounding violin on the market, but it's definitely more than just a toy, it's a tool that will help your kid practice more often and eventually, when your kid has become an accomplished violinist and you upgrade to a proper violin, you will finally be able to enjoy beautiful tunes from your personal musician and it will all be worth it!
Number five; the Cecilio CVN-300 is next up! Cecilio violins come with many extra things included! You get two (!) bows, a good rosin, an adjustable shoulder rest, an extra bridge, a chromatic tuner and a lesson book and it's strung with high-quality D'addario Prelude strings.
It's available in 4/4, 3/4, 1/4 and 1/2 and it has a nice antique varnish finish.
This is a violin that offers incredible value for money, since you don't only get so many extra things, but also a pretty good and playable violin. The manufacturer seems to be confident that it's a good violin since they offer a 1-year warranty against manufacturer's defects.
It's obvious that they have done all they can to make a good violin with everything you need to get started for an affordable price while not compromising on quality, which, to be honest, is quite rare. In other words; a really good violin for beginners that will make it easy for you to get started.
Pros:
+ Available in different sizes
+ D'addario Prelude strings
+ 1-year warranty
+ Everything you need to play included
Cons:
Doesn't seem to be any!
Why We Liked It - We love this entry level violin, and we love the stuff that comes with it. It's clear that they've had complete beginners in mind and they have included everything you might need, even a tuner and a violin lessons book! Buying this violin makes everything easier since you won't have to hunt for any additional violin accessories!
The strings are really good, which is amazing for the price since strings are really expensive, and having two bows included is just amazing.
Next up is this D Z Strad Violin. Don't let the name fool you, it's hardly a Stradivarius, but it is a perfectly fine beginner's violin! The tone is full and nice and the instrument feels like high quality. It even has gold plated fine tuners! This is definitely on the top violin brands for beginners!
The violin has D'addario strings and rosin, which is a good violin brand. It's available in many different sizes, so it's a good option for both kids and adults. A case and a bow are included, but you will need to buy a shoulder rest elsewhere. The fingerboard, pegs and chin rest are made from ebony, solid wood that is naturally black.
We would especially recommend the smaller sized violin, since you might want something cheap but playable when your kid still is growing, but when it's time to buy a 4/4 you might want to invest a little bit more, since that's the violin they will hopefully have for the rest of their life.
Buying a 4/4 for an adult beginner who doesn't really know how long their newfound hobby will interest them is of course perfectly fine too, and this would be an excellent option in that case.
Pros:
+ Available in different sizes
+ D'addario strings and rosin
+ Case and bow included
+ Affordable
+ Ebony fingerboard
Cons:
- No shoulder rest included
Why We Liked It - This is a good basic beginner's violin that gives you what you need to start playing, but perhaps not much more than that. It sounds ok and feels ok and it does what it's supposed to, and a bow and a case are included so that you can start playing right away.
One thing that we like is that the strings and rosin are from D'addario, so they're high quality. You won't have to replace them in at least a couple of years, and the same goes for the rosin, it's really good.
7. Aileen Solid Wood Ebony
Number seven is the Aileen Solid wood Ebony! This is a very nice-looking violin that any beginner would be happy to have! The tone is nice and the general feeling the violin gives you is pleasant. A bow, a shoulder rest, a hard case, a rosin and stickers for your fingerboard are included.
The case is water-resistant, which is great since the violin needs to be kept dry at all times- no more running in panic to try to save your instrument! It can be carried with the handle or as a backpack, which makes it easy to bring with you when travelling. It also has a big pocket for you sheet music, which is very convenient. The strings are from D'addario and enhance the tone of the violin.
This is the perfect violin for any beginner and is available in 1/4, 1/2, 3/4 and 4/4. No matter which size you need this violin is beautifully hand carved and will give you the confidence of a true violinist.
Pros:
+ Available in different sizes
+ Bow, shoulder rest and rosin included
+ Hard, light-weight, water-resistant case
+ D'addario strings
+ Solid wood Violin
Cons:
- Hard to find any!
Why We Liked It - It's hard to go wrong with this violin. It's everything you need as a beginner. The violin itself is very good value for money and has a nice tune, the bow is ok, especially for a beginner, and the case will give your violin good protection since it's hard and water-resistant. This is really important since the violin is very sensitive.
The violin is available in different sizes, so no matter if you're looking for a violin for your kid or yourself, this is a great choice!
8. ADM Hand Carved Wooden
Next up is a violin that is a real beauty queen - the ADM Hand carved Wooden. It looks amazing with its dark varnish and is definitely one of the best-looking violins, not only on this list, but also probably in the world. If you want to own a violin that instantly makes you look like a better violinist, stop looking- you've found it!
This violin is available as 1/2 or 4/4 and a lightweight case, a bow, a rosin, fingerboard stickers, a polishing cloth and an e-tuner are included. Make sure that you use the polishing cloth after every time you've played the violin so that it will stay shiny and nice.
The fingerboard, pegs and chin rest are all made from ebony, and for a beginner's violin the instrument feels high quality. The manufacturer seems to believe that it is good too, since they offer a 1-year warranty, which they wouldn't do if they didn't know it was good.
Pros:
+ Beautiful, dark varnish
+ Bow, case, e-tuner, rosin, polishing cloth and fingerboard stickers included
+ 1/2 or 4/4
+ 1-year warranty
+ Ebony Fingerboard
Cons:
- Strings could be better
Why We Liked It - This is a really nice violin that looks amazing and sounds pretty ok too. A bow is included, as well as a lightweight case, a rosin, a polishing cloth, fingerboard stickers and an e-tuner. This is a really good violin for any beginner who wants a beautiful violin that makes it a joy to play. It has a 1-year warranty and chances are you will keep this violin for much longer than that!
If you liked number eight but wish that it was just a little bit darker and more dramatic, take a look at this beauty! It's really dark and will make all your fellow violinists jealous. There is just something about darker instruments that make them more appealing than the normal red ones, we're thinking it's probably just that they're more unique, and everybody likes something special.
This violin is available as 3/4 or 4/4 and no matter which size you buy, a bow, a deluxe oblong hard case, a shoulder rest, a rosin and a bridge are included. The bow has unbleached genuine Mongolian horsehair - pretty cool! The violin's fingerboard, pegs, chin rest and tailpiece are made from ebony. One really good thing with the included case is that it has a hygrometer that measures humidity.
The tone of the violin matches the dark varnish and is very rich and full of life, and you'll be protected by a 1-year guarantee that makes sure it stays that way.
Pros:
+ Beautiful
+ Bow, rosin and shoulder rest
+ Case with hygrometer that measures the humidity
+ 1-year guarantee
+ Bow made from Mongolian Horsehair
Cons:
- Strings could be better
Why We Liked It - This is a really nice violin and there are really two things that make it stand out among the others. The first thing is how the violin looks, which is really something special. The other thing is the case that has a hygrometer so that you can make sure that the air isn't too dry for the violin. It's really nice that it has a 1-year warranty and that a shoulder rest is included as well, something that you often have to buy separately.
10. Mendini MV300 Solid Wood
The last violin from Mendini is a fun one. It comes in many colors and sizes so that it can suit pretty much anybody. You can choose if you want it in black, blue, pink, purple, white, natural or antique and then you can get it as a 1/32, 1/16, 1/10, 1/8, 1/4, 1/2, 3/4 or 4/4.
A lightweight hard case, a bow, a rosin, a shoulder rest, two violin bridges and an extra set of strings are included and the violin has a 1-year warranty against manufacturer's defects in case something should be wrong with it.
It should be noted that if you want to become a brilliant violinist and practice an hour every day it might not be enough, but if you know that your violin won't be played that much and you're really just looking for a fancy toy then it's perfectly fine. Not everything in life has to be super serious and remarkable, right?
Pros:
+ Black, blue, pink, purple, white, natural or antique
+ Many different sizes
+ Case, bow, rosin, shoulder rest and extra strings and bridges included
+ 1-year warranty
Cons:
- Strings could be better
Why We Liked It - This is a violin that works for easy violin music and for showing off to your friends that is if you have friends that are impressed by a pink violin for example. Everything you need is included, for example a bow and a case, and even extra strings, in case something should happen. Speaking of things that might happen, a 1-year warranty protects you against manufacturer's defects.
Don't practice too long - Telling a student not to practice for too long might seem counterintuitive, but it's for a good reason. Extended practice sessions for a beginner can lead to cramps, strains, and acute injuries. Start with shorter practice sessions and build up your muscles and coordination> If you do that, you'll be able to play for hours with no trouble before you know it.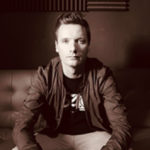 1. Top Pick - Stentor 1400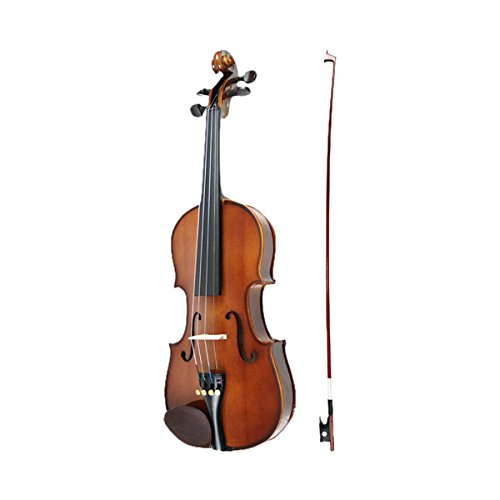 It's time to take a look at our Top Pick! We like the Stentor 1400 since it's available in all sizes except 4/4.
This means that if you have a kid that is starting to play the violin or needs to upgrade to a bigger violin, you can buy this violin with confidence.
It's cheap and you'll get a bow and a lightweight case with it. The first violin a kid needs is not necessarily an amazing one.
Some Suzuki-students actually start with a ruler taped to a little cardboard box and just focus on holding the violin properly for quite some time, and even after that the easy songs a beginner learns don't really require a really good instrument, making it unnecessary to buy an expensive violin straight away.
It's better to wait and see if your kid will continue playing before you invest, making this violin a good option.
The violin looks good and will make your kid feel like a true professional. Sure, the quality of this violin is nothing special, but the thing with musical instruments in general is that you get what you pay for, and if you want a cheap instrument for a entry level violinist that might not play the violin anymore in a year or two, you will have to compromise a bit on quality. But that feels kind of ok, because it's not like a kid starting to play the violin will play beautiful music anyway.
2. Premium Choice - Stentor 1550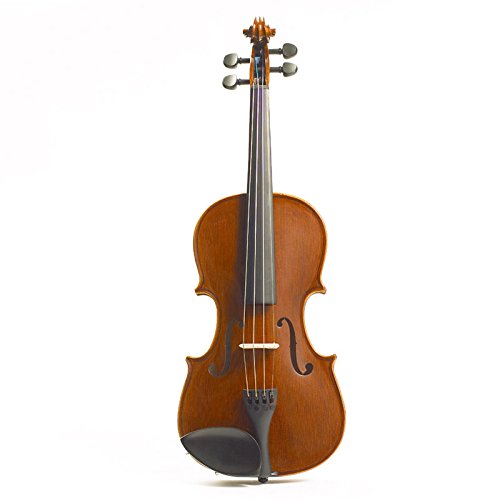 Let's take a look at our Premium Choice! This is the violin for an adult that has been wanting to play the violin their entire life and have decided that this is the time when the dream comes true!
As an adult you will want a violin that you can use at least for a few years before you upgrade to a more expensive instrument and you want one that really feels like a real instrument and not a toy.
This violin from Stentor is perfect for an adult beginner and has a fiery red color.
The sound is really good for a beginner's violin, and it will allow you to actually play some beautiful music, once you've reached that level.
You will get a bow and a deluxe case to keep your violin in. Note that this violin model only is available as a full-sized violin, so it will only be appropriate for adults and teenagers, kids will have to find another violin.
There are even professional violinists that recommend this violin for beginners, and we think that says a lot, because most professional violinist tend to be a little bit snobby when it comes to instruments. This is a really good violin that would work well for any adult beginner!
3. Great Value - Crescent Starter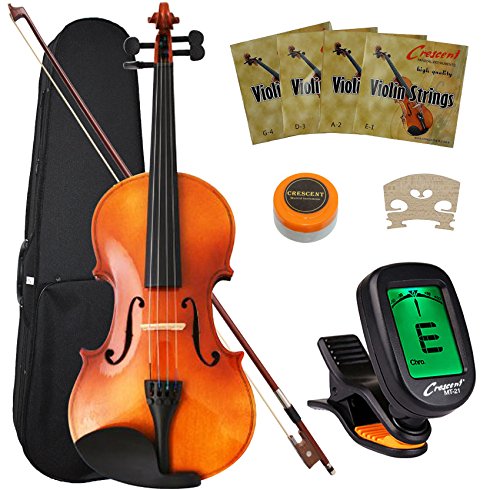 You might have found yourself reading through our list thinking "Come on, I don't care about amazing sound quality or fancy cases or branded strings, I just want a really cheap violin that works and doesn't make me starve until the next pay-check." Well, in that case, our Great Value option, the Crescent Starter is probably the right violin for you.
So, what's good about this violin? The best thing about it is without doubt the price- it's really cheap!
Another good thing is the tuner included, which is a very good thing to have as a beginner. A bow, a rosin and a case are included too, so the only extra thing you have to buy is a shoulder rest. Well, you don't have to have a shoulder rest, but it does make your playing more enjoyable and comfortable.
This is the violin for a musician that doesn't plan on using the violin very much but still wants to own one, or perhaps even just use it as an ornament at home, hanging on the wall or on a shelf. To be honest, it's not a particularly good instrument, but it might be enough depending on what you are going to use it for.
We're happy that there are so many violins in all price ranges, because it means that there is one for everyone, no matter what budget you have or what goals you have for your violin playing.
Beginner Violin Buying Guide
What to Look for When Buying a Violin for Beginners
As a beginner it can be tricky to buy a violin since there is a lot to know about them, so we thought we'd give you some general advice for violin beginners that will help you both to pick out your violin, but also to take care of it once you have it.
The most important thing when it comes to violins is of course the sound. No violin sounds amazing at the hands of a beginner, but of course some are better than others and having a good instrument will make it easier and more enjoyable to play and improve.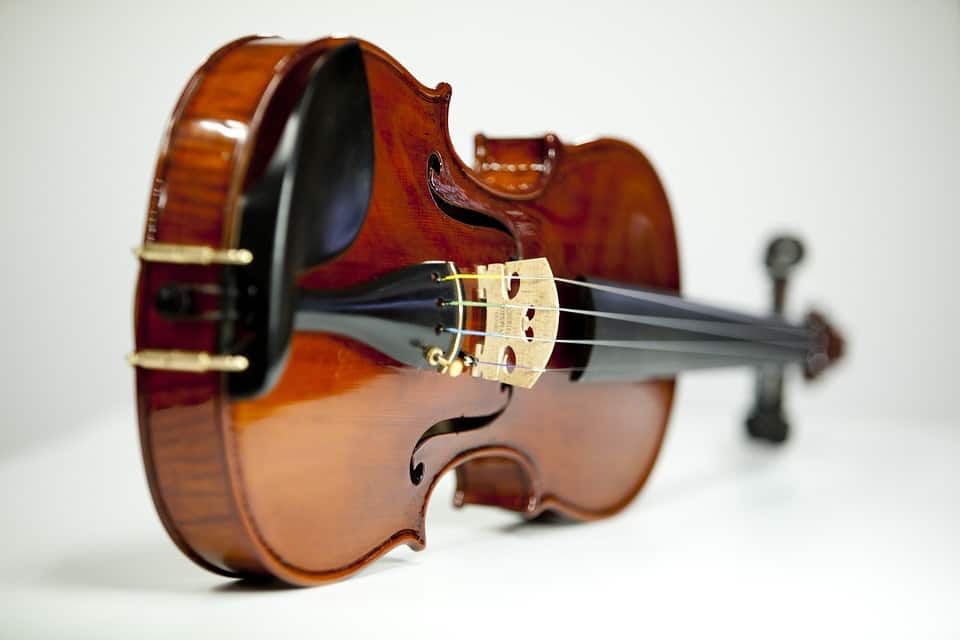 When you try a violin out it's good to play on all the strings so that you can make sure that it sounds good no matter which octave you play in.
You wouldn't want a beautifully sounding G-string and a super squeaky E-string that makes glass break, and you wouldn't want high notes that sound good but low notes that don't have any power.
Whether the sound of an instrument is any good is something that only you can give an answer to, since everybody have different opinions. You'll find in your search for the perfect violin that all instruments are different, even if they all sound like violins, they are always individuals since they are made from quality wood, a living material that moves around, shifts with the humidity in the air, has been affected by the elements while growing and so on.
So how can you tell if a violin is any good or not? Just looking at it can give you some clues. For example you can check the painting on the fingerboard. Is it even or have they just painted it in a hurry and left some wood shining through? If the appearance of the violin looks sloppy, then you can probably be sure that the rest of it isn't that great either.
What To Look For When Buying A Violin
Strings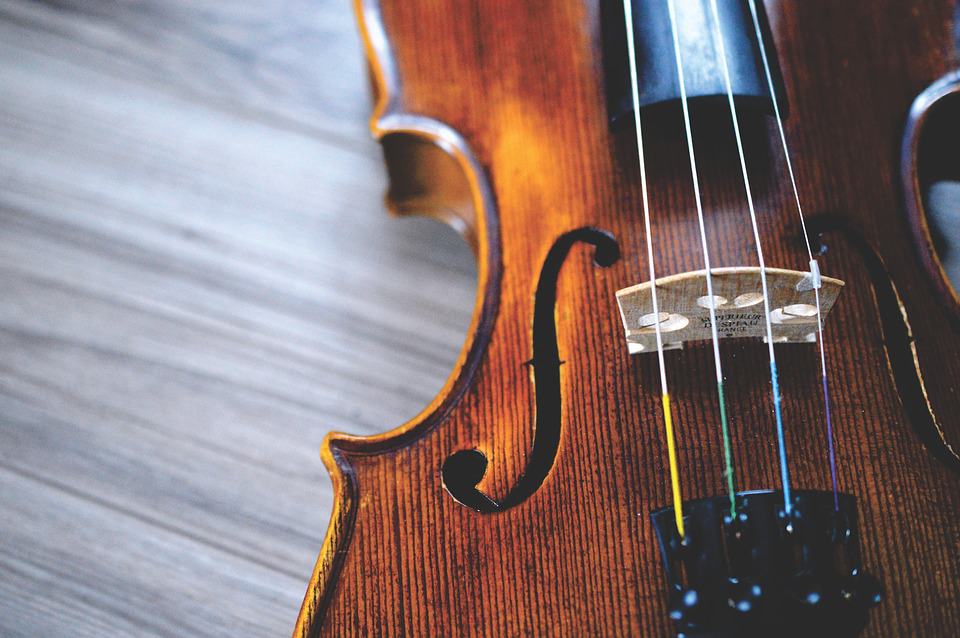 Another thing that can give you a clue is if the strings are branded or not. Examples of good string violin brands are Pirastro, D'addario and Larsen.
While getting good strings doesn't necessarily mean that the violin is super good it does give you a hint whether the violin makers cares enough to include high-quality strings.
If the strings aren't high quality we recommend that you change them into better ones, because the strings really make a difference, however they can never compensate for a really bad violin. You can't put on new strings and expect a new instrument.
Bows
Most often when you buy a violin specifically designed for beginners like the ones in our list, you will get the full package with a bow, case, rosin and so on. The equipment is often pretty cheap and the bows are probably good enough to play Twinkle, Twinkle Little Star with, but when you improve you will need a new bow. You'll need one that allows you to play fast and loud, and it needs to have a certain stability that the bows included in these violins just don't have.
Never tighten the bow too much and make sure you loosen it after every time you played, otherwise it will change shape. Also, if a hair breaks, don't just pull it off the bow. The hair is tied in a knot in the tip of the bow, and if you keep pulling out hairs from the knot it will loosen and eventually all the hairs will fall off. Instead, keep scissors in your violin case so that you can cut the hairs off.
When it's time to upgrade to another bow, take a look at carbon fiber bows. They are sturdy and very durable and often affordable. And they're black- I mean, how cool is that? And another piece of advice, make sure that you keep the old bow, just in case something would happen to your new one and you need a backup.
When you start using a new bow, work the rosin in thoroughly, sit for maybe ten minutes and just apply rosin.
Rosin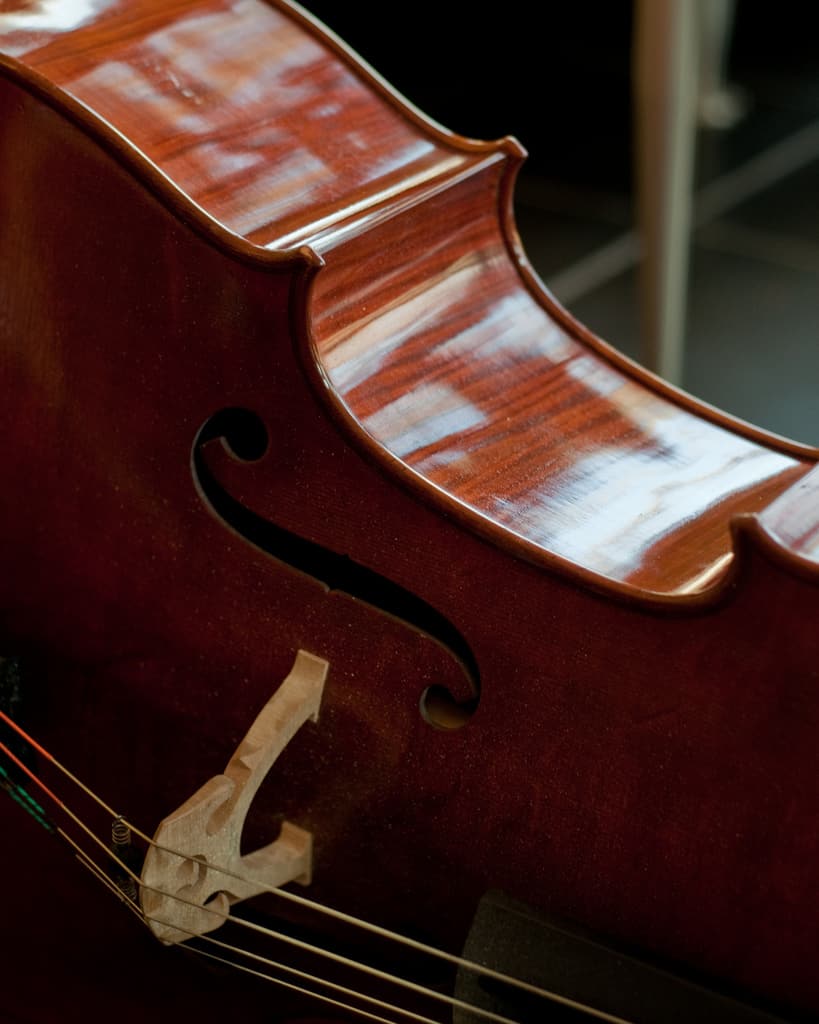 The rosins included with affordable violins are normally not any good and should be replaced.
It's also good to know that they do get old in time, so if it looks dry and doesn't have any stickiness to it anymore you need to buy another one.
Make sure that you never touch the horsehair bow since the grease on your fingers will stick and make it hard for the rosin to work.
The same thing goes with touching the violin strings between the bridge and the fingerboard. Don't do it!
A pizzicato should always be performed over the fingerboard, never where you normally play with your bow.
Taking care of your violin
The violin should be wiped with a soft cloth after every single time you play to keep it clean, since the rosin and dust can get stuck to it. Once in a while you can give it some extra care with some oil varnish designed for string instruments. This will both clean it and fill in any marks and scratches, making the violin look brand new again. You don't have to do this too often, and you only need to use very little oil, so a bottle will last you several years and is a good investment! It's smells delicious too!
The cases that come included with these violins are normally good enough, they do what they're supposed to do, but aren't amazing in any way. Since they don't affect your sound in any way there is no need for you to replace the included case if you don't want to.
The case is not only a bag to carry your violin in, but the violin should always be kept in the case when you're not playing. True, it looks great to hang your violin on a wall or put it on a shelf, but since violins are made from quality wood they are very sensitive to things such as temperature and humidity, and you'll find that your violin will keep the tuning better if you store it inside its case.
Speaking of tuning please be aware that new strings stretch. You will have to retune the violin quite often in the beginning, but the more often you tune it, the faster it will settle. If your tuning pegs at some point just slide and you can't get them to stick you need to apply a black paste called peg-soap, which creates more friction so that you can tune again. You can also try to push the peg in a little bit more. These minor problems have nothing to do with the quality of the violin, it happens to everybody once in a while.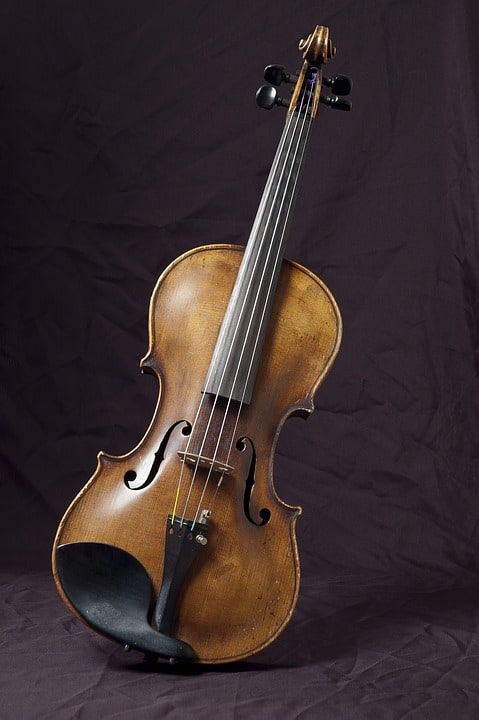 It can be helpful to fill in the little cracks for the strings on the bridge with a pencil, which will make the strings, slide easier when tuning.
If you don't do this the strings might pull the bridge so much that it bends, and it could eventually even fall, damaging your violin.
Be very careful about leaving your violin in the car during winter and summer when the temperature inside the car will be below or over room temperature. If you wouldn't leave a child or a dog in the car, don't leave the violin either!
Heat is used to bend the wood when the violin is made, so you can imagine how bad it is for it, and it's also very bad for the varnish that can actually melt and stick to the case! Heat also draws moisture from your violin and could even cause it to crack!
Choosing the best violin
String instruments are individuals, and even if it is the same violin model, it can sound and feel different, therefore buying your violin from a shop that specializes in string instruments is a very good idea. Don't go to one of these shops that have two hundred electric violins and electric guitars to choose from, but only two violins, go to somebody who knows what they're doing. Make sure to head to the best violin shops in town!
Try the violins out and compare them to one another. If you don't really play at all yet, ask a member of the staff if they can play something for you so that you can compare them.
If this feels daunting and difficult, as we imagine it can do for a beginner, and you just want to buy a violin that does the job, then ordering violins online might actually be cheaper than buying in a physical shop. Select a few different violins from our list that you are interested in and have a look at Amazon.com and perhaps even at YouTube so that you can read more about them and even listen to them being played.
If you use this information wisely you will not only find a good violin, but also take care of it in such a way that it will be a companion for many years to come!
Violin Size Comparison
Violins come in different sizes. But how is it possible to know which size you or your child needs?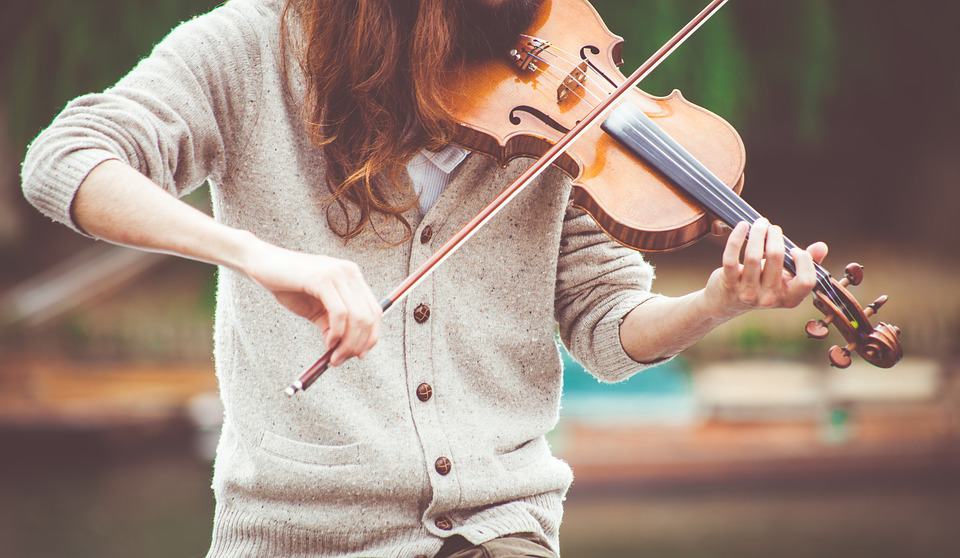 If you're and adult you need a full size, also called 4/4. If the violinist is a child you need to measure the length between his neck and the middle of his left-hand palm. This is the biggest violin he could use. (Might be good to know if you want to save some money and get a violin he can have for some time while still growing.)
You should also measure from his neck to his wrist. This is the most comfortable violin he could use. Then you need to compare these measurements with the following sizes:
3 /4 (22"), 1 /2 (20"), 1 /4 (18,5"), 1/8 (16,5"), 1/10 (15"), 1/16 (14"), 1/32 (13"). The smallest size is 1/64, so if your child's measure is smaller than 13" that's the size it needs.
If you have a violin teacher, don't hesitate to ask him or her for help, he or she might even have violins in different sizes that you can try.
What Are Some Cheap Violins for Beginners?
All of the violins on our list are cheap. We now, it might seem like a lot of money, but when compared to better violins for more advanced player these are very cheap. Also, you don't want to buy a too cheap violin, since doing that will only result in you realizing your mistake and having to buy a new, more expensive violin. Getting a proper violin from the beginning will actually save you money this way.
Violins for Beginning Adults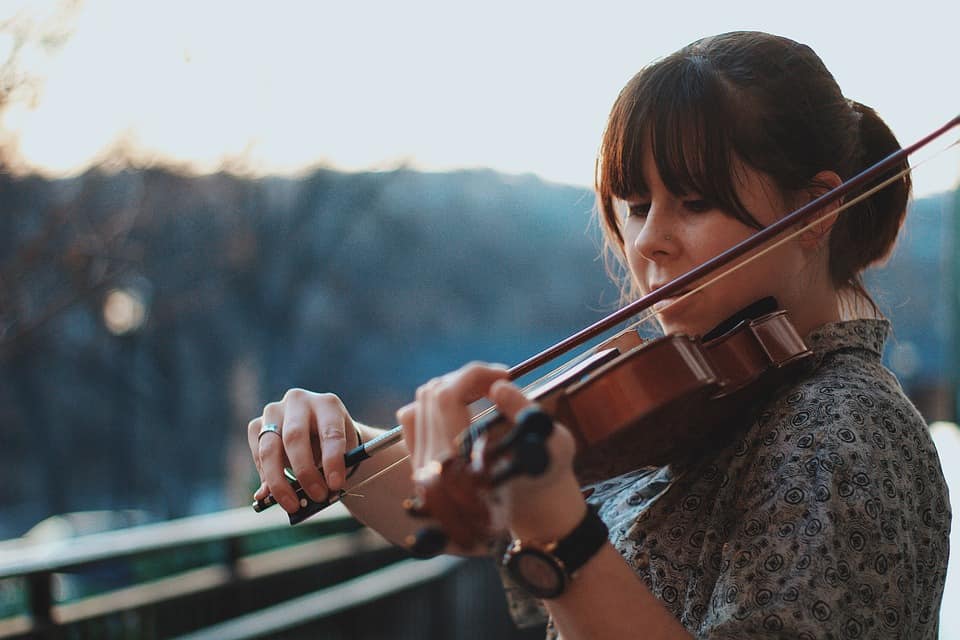 Most of the violins above are available as 4/4, or full size, which is what you need as an adult.
Some of the violins seem to be designed with children in mind (most adults would prefer a natural or antique looking violin as opposed to a pink or blue one…), but most of the violins we've selected for our list work well for beginning adults. See this study on the current teaching approaches for beginning violin.
Violin Accessories for Beginners
There are a few things you need to have in order to play the violin. You need a shoulder rest, so that you can hold the violin comfortably between your chin and your shoulder without having to squeeze it. You also need a violin bow, a rosin to apply on the horsehair bow to create friction and a soft cloth to wipe the violin with. If you're a complete beginner an electric tuner might be a good investment as well as a music stand. You will also need a case to keep and carry the violin in.
Conclusion
When you read through our reviews, tips and info, you probably realized that even though violins might seem like they're all the same, there are lots of little things that make them individuals. Make sure that you don't just pick one, but take time to really think about what it is that you need from your violin. If you are on the fence regarding starting the violin, this study on the brain function of a violinist may prove intruguing for you.
If you've enjoyed this review by Music Critic, please leave a positive rating:
[vc_separator