In this article, we are going to examine a host of cases which we think make great candidates for the best lightweight and professional violin cases.
We are going to compare the contoured with their contrasting oblong models and explain the ins and outs of violin protection, to help determine the value of the high-end measures in place to keep your musical instrument safe.
Violin cases differ dramatically from brand to brand, in modern times the non-stop lifestyle of a millennial performer means that their cases need to be highly portable and lightweight. There are many competitive manufacturers on the market with some superb solutions.
With a saturated market comes more to consider, so we are going to compare the contoured with their contrasting models and explain the ins and outs of violin protection in our buyers guide. This will hopefully help determine the value of the high end measures in place to keep your musical instrument safe.
Beginners may prefer these violins for starting out.
At a glance:

Our top 3 picks
Our team's top 3 recommendations
Best Overall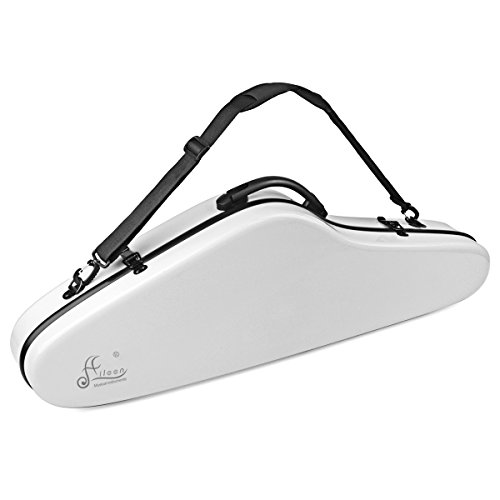 Aileen 4/4 Full Size Luxury

Affordable price
Flexible carrying options.
Very well designed interior with good absorption.
Premium Quality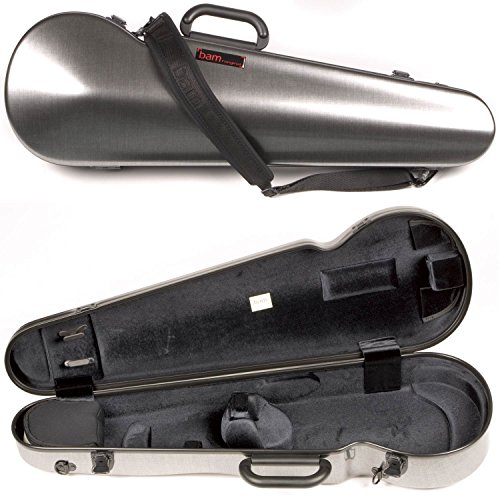 Bam France 2002XL Contoured

Affordable price
Flexible carrying options.
Very well designed interior with good absorption.
Great value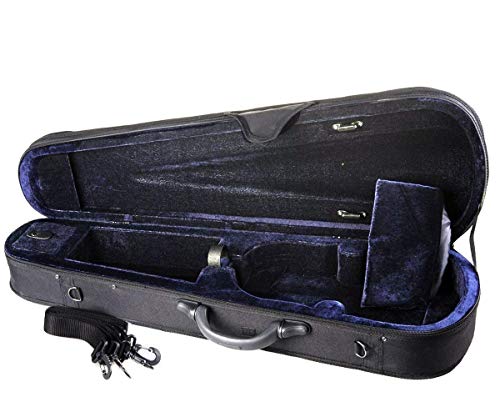 ADM Full Size Basic

Affordable price
Flexible carrying options.
Very well designed interior with good absorption.
View The Best Violin Case Below
1. Aileen 4/4 Full Size Luxury
We begin our reviews with this affordable, sturdily built fiberglass option from Aileen Musics awesome Air series.
It features a contoured triangular design that enables the user to wear the case, like a travel guitar as well a carry it in a suitcase fashion. Every effort has gone into the deign to ensure it is as lightweight as possible for easy transportation. Its dimensions are perfect for a standard full-size violin.
It offers up a luxury, quilted velvet interior which is available in 4 different colors. Inside there is space for 2 bows and despite its compact nature, it conceals a small but adequate compartment for all your accessories. It comes with a free hygrometer to monitor humidity levels and help keep your violin in tip-top condition, extending its life.
Pros:
+ Affordable price
+ Flexible carrying options.
+ Very well designed interior with good absorption.
Why We Liked It - It is economically designed with space saving in mind and the wearable nature definitely gives it some bonus points.
Shape - Violin cases come in a few different shapes, from a basic violin shape to half-moon, to oblong. The shape of the case affects the weight and the amount of storage space it provides. Larger oblong cases offer the most storage space and, potentially, the most protection. Think about what you need more, a lighter case or extra storage.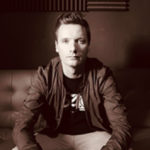 2. Bam France 2002XL Contoured
Now for something much more heavy duty, a hardy contoured case from Bam Frances. Its exterior is built using a triple layer technique, the shells of AIREX, ABS, and PVC combine to serve up first-rate protection. It is one of the highest quality travel cases on the market, outperforming the majority of competitors.
It features an airtight seal which maintains pressure, rendering it shockproof. It also thoughtfully has rubber anti-slip grips to keep the case at its best and prevent it falling over when stationary.
It suspends the instrument, with foam cushioning beneath a black plush interior covering. It has spaces provided to carry 2 bows and has a zippered mini-case for storing accessories.
Pros:
+ First-rate protection.
+ Airtight.
+ Triple layered exterior.
Why We Liked It - It is exceptionally well thought out and genuinely represents the best on the current market, though it will inevitably set you back a bit, it offers ultimate protection.
Next up is a cheaper choice for those on more of a limited budget. It is a lightweight, pear-shaped, suspension violin case.
The entire case is made of foam laid in different densities, making it very easy to lug from location to location, it weighs just 2.6lbs.
The exterior is covered in Oxford raincoat nylon making it waterproof. The interior has a blue velour cushioning and features an ample-sized accessories box and holders for 2 bows. It comes with an instrument blanket for extra security.
The handle is sturdy and it also features adjustable straps so can be worn in a variety of ways to further facilitate easy portability.
Pros:
+ Super light.
+ Ample space.
+ Waterproof.
Why We Liked It - It is a good basic budget carry case, ideal for those on constantly on the go, it appears well made and has sufficient suspension to keep your instrument in place and protect it against impacts.
Humidity control - Storing your violin in a case that doesn't have the right temperature or humidity levels can cause serious damage. Look for a case that has an accurate hygrometer, or think about investing in a digital hygrometer. You should also look at cases that include a humidifier or think about adding one.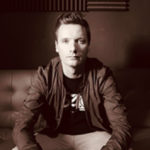 4. Tonareli Violin Oblong Fiberglass
Another fiberglass option, which offers next level suspension in comparison to some cheaper fiberglass types is this streamlined oblong option from Tonareli.
Fiberglass is an inexpensive material which makes a lightweight yet, suitably durable case that can keep your instrument out of harm's way, this case has a complex multi-layered exterior in a stylishly sleek and minimal 'carbon' design. It forms a tight seal when it is closed for weather-resistance, temperature maintenance and better long term protection in general which helps extend the life of a wooden instrument.
Inside is a removable storage compartment, space for a spare bow and it comes with an instrument blanket.
Pros:
+ Reasonably priced.
+ Robust quality.
+ True suspension case.
Why We Liked It - It provides a sturdy fiberglass choice and they make a range of bags (sold separately) should you prefer more carrying options.
This black colored mic stand from Konig and Meyer is very light weighted. It weighs a little
Now for an international best-seller which serves up Bams superb, next-generation string protection. It features their proprietary triple-ply structuring technique with ABS Airex and injected composite foam. It offers instrument suspension like no other and weighs just 4.2 lbs.
The resilient exterior is completely shock proof, surprisingly lightweight and features an airtight seal design to shelter your instrument from the elements and keep it in pristine condition.
It has a dedicated accessories pouch which is removable for easy use. For easy transportation, the designers have incorporated two comfortable neoprene backpack straps. They come in a range of colors the most eye-catching of the lot being their 'Orangey' model.
Pros:
+ Superior protection.
+ Ideal flight case.
+ Expert design.
+ Flexible carrying choices.
Why We Liked It - It weights just 4.2 lbs which is incredibly lightweight for a hard-case and offers up absolute protection. It is on the pricier side but well worth every penny for it's capabilities.
6. Vio Music Full Size Hightech
Next up is a newly remodeled, affordably priced synthetic hard case which is forged not from fiberglass but a self-dubbed 'Hightech' composite material which provides more durability than it fiberglass competition.
It features a typical slightly contoured dew drop shaped design and can be carried via its sturdy handle or indeed worn like a backpack, utilizing its 2 cushioned shoulder straps. It is comfortable and easy to wield as it weighs just 3lbs.
It has a pretty decent seal, keeping your instrument protected against the rain. The inside is pretty good looking the foam suspension seems rigid but soft enough to absorb bumping about and features padding at the ends. There is space to house 2 bows as well as your accessories.
Pros:
+ Affordable travel solution.
+ Very hardy.
+ Good seal.
+ New and improved design.
Why We Liked It - It provides an entry level case which is scratch proof and shock resistant for an accessible price.
7. Bellafina Thermoplastic
This model from Bellafina is another budget-friendly choice, which means business. It comprises a hardy exterior formed from a thermoplastic, which is a durable option that doesn't break the bank. It is somewhat susceptible to scratching and might not look as fancy or fun a some of the others but it serves up great basic protection and is hardy enough for long haul travel.
It features an aluminum valance and traditional draw-tight latches to keep your instrument case sealed. Beneath their shell is a plush suspension style interior which cradles your violin and cushions it from impacts. It has space for 2 bows and features dual compartments within, to store all your concert necessities, though they come in a range of sizes and the smaller cases for shorter scale models have just one. It has rubber feet to help it stand alone and weighs 4.8lbs.
Pros:
+ Heavy duty shell.
+ True suspension.
+ Dual compartment.
Why We Liked It - It is exceptionally low-priced the plastic exterior needn't put you off as it is a very hardy traditional case.
Another luxury model which is reasonably priced is this best seller from baker street products. It is a traditional oblong shape and has been streamlined to keep it compact. It has a sturdy exterior with a plywood core covered in wipe-down, brown textured nylon.
It is zippered but also features a lockable latch for added security. The handle and removable straps are well sewn and are of a leatherette material which is comfortable and durable at the same time. It has plenty of storage with an exterior pocket as well as an interior compartment.
It comes with an elegant silk drawstring bag in which to place your violin in addition to its plush cushioned interior. Space has been utilized well, it has 4 bow holders on board and a clear plastic string tube.
Its most notable feature is its built-in hygrometer and thermometer for a great visual way to maintain your instrument.
Pros:
+ Sturdy wooden shell.
+ Lockable
+ Reasonable price
+ Fully adjustable /removable straps
+ Built in hygrometer/thermometer
Why We Liked It - Baker street make some fantastically sturdy soft cases, which are easy to carry about have an element of style about them and protect at a high level.
If you liked the Vio reviewed previously but are suspicious of the secret nature of the ingredients in its synthetic shell, then this wooden constructed Vio model might be more appealing to you. It shares a similarly low price tag making it another ideal affordable solution for those with a more restrictive budget.
It has a triangular, dart shape which allows for accommodating a generous storage space for accessories, alongside your instrument and 2 bows. The interior has ample suspension, and a plush interior to safeguard against possible scratches.
It is a zippered closure with a lock and can be carried or worn with a backpack/ground strap, it is fully adjustable and weighs less than 4lbs.
Pros:
+ Easily portable.
+ Good quality machining.
+ Lockable.
+ Low price.
Why We Liked It - It is another low cost solution, constructed from good quality low cost materials to provide an accessible product to the masses.
Finally for a gander at the direct competition in the lower budget levels we are highlighting this soft-case fro Protec. It is smoothly shaped and has been designed with an ultra-light EPS foam frame which houses, great suspension padding and a non-abrasive plush interior cover. The EPS foam frame is high density (600D) and the exterior cover is nylon it has a front side zippered pocket and a small accessory zippered pouch too.
It has 2 bow clips and 2 compartments which provide great storage space between them for all your accessories. The handle is dual-corded for durability and padded for comfort but the case also features a secure neck strap for stability and can be worn as a backpack if preferred. It has high-grade rubber feet to keep it in an upright position.
Pros:
+ Good cushioning and suspension.
+ Lightweight.
+ Competitive pricing.
Why We Liked It - It offers lots of storage and has good suspension for a budget model.
Build quality - Violins are relatively delicate instruments; therefore, the case has to be incredibly robust. Pay attention to every aspect of the case, from the precise fit of your violin to the smoothness of the latches and locks. A great case should be built to survive the worst of life on the road.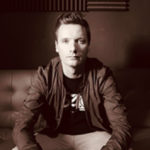 Best Lightweight & Professional Violin Cases Buyers Guide
In this articles guide we are going to weigh up some of the pro and cons of soft versus hard violin cases to help you decide for yourself what fundamental factors best suit your individual needs. There is a lot to consider both inside and out with a violin case so you may find our buyers guide a bit more in-depth than usual.
What To Look For When Buying Violin Cases
Obviously, you need to look for one which fits your violin, if you have a non-typical violin/electric violin you will find your search a little harder. All of those we have looked at today have been the full-size option for a standard 4/4 violin, though many of the manufacturers also provide other size options.
One of the main things you need to consider is how you will likely travel with your case, this will determine how robust it needs to be, whether it needs weatherproofing, and of course how much it ideally ought to weigh.
It is a bit of a catch 22 situation because typically a more durable case which is extra protective will be heavier, luckily there are many travel solutions and soft case solutions are improving all the time.
The key factors to consider are the jobs of the interior and exterior of your case. The exterior should be reinforced in some manner to give your instrument a protective outer shell, the interior needs to be softer but has enough form in place to support your instrument from just rattling around inside its new shell. It should be soft so as to prevent scratching. Ideally, it should be a very close fit, to absorb shock and keep your instrument held in place. Hard cases do a great job at housing a cushioned interior, they handle impacts and are more resilient to weather exposure on the go.
Once upon a time, they were heavier and cumbersome but thanks to the marvels of modern engineering and technological development of synthetic materials and cutting edge fabrication there are some high-end solutions which offer superior protection that speaks for itself. One esteemed supplier being BAM France who is at the forefront of their field.
Why Buy A Bam France Professional Violin Case?
Their triple ply, multi-layered hard shell outperforms, the durability of the majority of competitors. There are sturdier models out there but none offer such strong protection whilst maintaining a suitably light chassis for handling without hassle.
Are Bam Violin Cases Worth The Money?
Any traveling violinist, who wants to retain a modicum of professionalism, would be wise to invest in a BAM France case, they have an extensive range and there are more expensive high-end cases out there.
In reality, if you can stretch to the $500-$600 regions then they are actually great value for money in direct comparison to their real competition. They blow the majority we have looked at in today's reviews completely out of the water but of course, this is reflected in their price. As usual, we have endeavored to seek out a few alternatives with a more comfortable price tag which come close.
Should I Get A Soft or Hard Carbon Fiber Violin Case?
Whether to go hard or soft really depends upon your lifestyle and how often you practice or perform. A hobbyist who's playing for their ears only may need a good storage case but ultimately won't need to think about transporting it as much as a gigging musician in a folk band.
If you are looking to travel with it in the trunk of a car you will need something that suitably cushions the instruments from bumping about. If you need to fly from concert hall to concert hall you will need something much more hardy and lockable. If you intend to head out on foot or cycle a lot you might find a good soft case is the only way to go as they are typically much much lighter to support. If you are opting for soft, we recommend the Baker street model from today's reviews as the outer shell has a plywood reinforcement it is worth spending a few bucks on a soft case for better quality.
However, a carbon fiber option will definitely offer more in terms of protection as well as durability and they can generally be worn as backpacks for easy portability. They are surprisingly lightweight and modern designs are more compact than you might think.
What is the Lightest Violin Case?
Soft violin cases are always the lightest option, one of the lightest of today's reviews is the ADM Basic model which weighs around two and a half pounds, it is a sensible travel solution for those violinists frequently venturing on-foot but it is not as heavy duty as some of the hard case options. Typically the best soft cases have better storage solutions, such as extra zippers and pockets for storing your accouterments. The better quality ones will have very strong stitching to ensure the handles are safe.
Ultimately a hard violin case serves up better protection for your instrument. The majority of great hard cases will naturally be on the heavier side but there are some companies developing some high tech formulaic ways around this. The lightest hard-cases we looked at today are all around the 4 lb mark in general.
What Are Some Cool Violin Cases?
The majority of synthetic student model cases come in a variety of colors, so you in luck if you're looking for pink violin cases.
There are 3 typical shapes for violin cases, which are oblong, rectangular and contoured. There are some pretty cool cases on the market in terms of their quirky contours, which range from teardrops, bullets, and darts to smoothly curved seductive shapes. There are also modern edgier sci-fi stasis-like pods.
Maybe you fancy a semicircular or moon-shaped case like this one
https://www.amazon.com/Bobelock-1047V-Violin-Velvet-Interior/dp/B000BK4G86
When it comes to electric violins some of their more mold-breaking models require such specific one-off cases that they truly scream for attention.
There are in fact so many manufacturers making 'fun' and novel violin cases it might be considered cooler to go against the grain and get an antique.
Another cool violin case design features that can bring in an element of personalizing is decorated interiors, there are many boutique models which have patterned insides, but they can set you back.
Dimitri Musafia designed some especially beautiful interiors in his cases and there are people restoring and up-cycling cases on Etsy if you are looking for something truly unique like this one https://www.etsy.com/listing/655816665/vintage-violin-in-caseviolin.
Of course, if you fancy letting some individuality shine and have a crafty side (or friend) you could decorate your exterior. Hard-cases can be painted or have stickers and decals added. The soft case can be sewn on, applique patchwork, embroidery, sequins, and fabric paints.
Do Cheap Violin Cases Protect A Violin Properly?
This is a somewhat complex question. A cheap case will protect your instrument adequately but it probably won't protect your case as capable as a more expensive one. There are many low-cost solutions which have you covered but the more demanding you are going to be of your instrument the more money you may want to invest in protecting your prized possession.
Conclusion
Every musician wants what is best for their pride and joy, and with the modern fabrication of synthetic cases and some pretty integral research, there are many cases out there to ensure your violin is in safe hands.
Some companies go to incredible lengths to provide protection that goes above and beyond, but inevitably the investment can be above the average Joes budget. This can be seen in the higher end BAM France products we have highlighted. If you want optimal protection sadly in the case instrument cases you really do get what you pay for.
Fortunately, there are some great options out there to cover the needs of the many and for the majority, a mid-range hard case will suffice. Ultimately which case you settle on boils down to a mix of your individual requirements and just how far your budget will stretch.
Hopefully, today's reviews will have whet your appetite and all the information covered in our buyers' guide should assist you with your future purchases.
Expert Tip
If you are serious about looking after your violin you may want to keep an eye on humidity levels within the case by using a hygrometer.
Did you Know
An 1887 W.E Hill & Sons violin case sold at auction for $17,220 it was built for a Stradivarius violin (some of the most expensive violin models ever sold have been Stradivarius) and believed to be one of only 12 'Apostles' in the world.
If you've enjoyed this review by Music Critic, please leave a positive rating:
[vc_separator