The importance of a good electric guitar case is overlooked by far too many guitar players. Below we take a look at the best Electric Guitar case options on the market. Transporting your beloved possession to and from jamming sessions can be precarious, especially with so much movement and additional gear in these situations. When you weigh up the cost of a protective case with the cost of repairing or replacing your guitar outright there really is no excuse.
It is not just exterior damage that cases protect against. Temperature, whether it be hot or cold, and in particular humidity can wreak havoc on your guitar. It will warp the wood and cause it to fall radically out of tune. Also with electric guitars there is the added risk of damaging humbuckers, single coil pickups and internal electronics. For the top electric guitars under $1000 click here.
From the classic hard case to the humble gig bag and everything in between there is a surprising amount of choice. The right one for you, of course, depends on a number of factors but mainly on how active you are as a guitarist.
If you are a regular gigging guitarist or often find yourself at band practice or jamming sessions then investing in a good quality hard case would be wise due to how mobile your guitar is. However, if you are just a bedroom player and quite content at that, with no intentions of having to haul your gear to shows or practice then a gig bag should suffice. There is little reason to splash out if your guitar is sitting in a stand in your room the majority of the time. Yet it is still definitely worth getting a case of some sort as you will have to transport it eventually.
To find the best electric guitar case we have searched high and low through Amazon to find the best models on the market right now in 2023 . There should be something here to suit everyone in terms of budget, functional requirement and many other factors.
At a glance:

Our top 3 picks
Our team's top 3 recommendations
Best Overall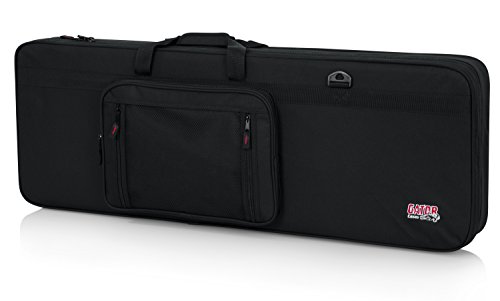 Gator Electric Guitar Lightweight Polyfoam Case (GL-ELECTRIC)

Excellent hybrid between hardshell and gig bag
Rugged exterior construction
Dense foam lined inner
Premium Quality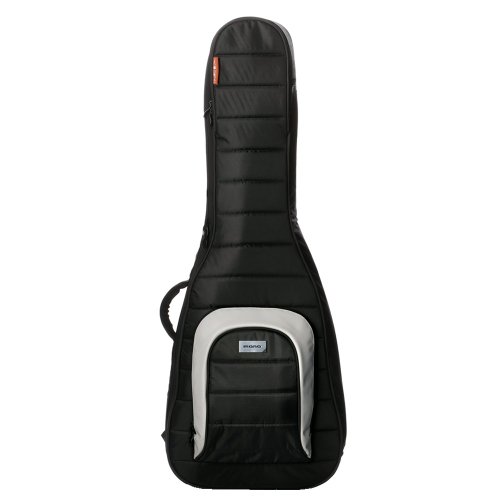 MONO M80 Electric Premium Guitar Case

Excellent hybrid between hardshell and gig bag
Rugged exterior construction
Dense foam lined inner
Great value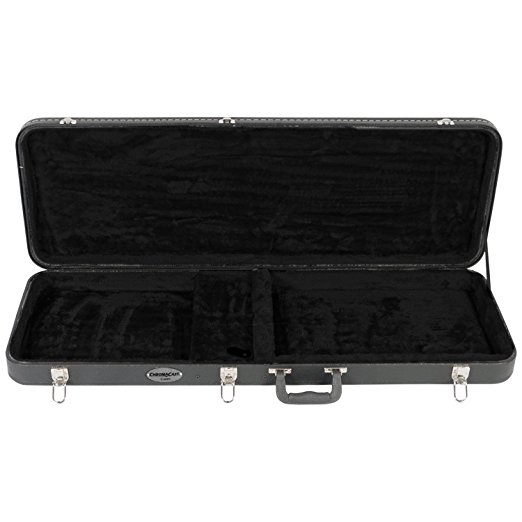 ChromaCast CC-EHC Electric Guitar Hard Case

Excellent hybrid between hardshell and gig bag
Rugged exterior construction
Dense foam lined inner
Review of the Best Electric Guitar Cases of 2023
1. Gator Electric Guitar Lightweight Polyfoam Case (GL-ELECTRIC)
Gator is a great, wholesome family company with an inspiring back story. They were established in the year 2000 by the father and daughter duo Jerry Freed and Crystal Morris. Initially, they would frequent guitar shows around the US spreading the word of their products, slowly expanding into the brilliant company they are today.
They specialize in both hard and fabric cases and since then have expanded into one of the best all round guitar accessory and storage outfits in the industry. Through acquisitions, mergers and business savvy they now offer a wide range of products such as stands, pedalboards, picks, effects pedals and a whole suite of other gear, although cases is still the heart and soul of the company.
The GL-Elec is the ultimate hybrid guitar case, giving you the versatility of a fabric gig bag and the essential protection of a hardshell. It has a sleek, professional design with a robust nylon exterior. The interior has been created with protection in mind as is evident by its dense foam lining.
Impressively the GL-Elec comes in various different styles to suit many different guitar types including bass, general electric guitar, Les Paul and SG specialist models. It sports a vast array of internal and external storage areas and pockets, something which is a huge advantage over hardshell cases where storage space is at a premium. It features a sturdy shoulder strap, however, there are no back straps.
The high-quality exterior fabric is perfect for those of you who like to stencil names and logos on the product as it takes to acrylics very well indeed. Considering the quality of this case pricing is very reasonable, coming in at just under the $80 mark.
Pros:
+ Excellent hybrid between hardshell and gig bag
+ Rugged exterior construction
+ Dense foam lined inner
Why We Liked It - A very, very good electric guitar case. There really isn't anything bad we can say about the GL-Elec. Flexibility, protection, professional design, great storage space and a reasonable price.
Protection -The most important thing to consider when picking out a case is protection. It's good practice to keep your guitar safely tucked away in its case when not in use to prevent accidental damage. This also keeps your guitar at a fairly consistent temperature which can also help prolong its lifespan.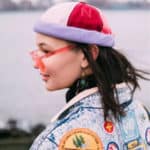 2. MONO M80 Electric Premium Guitar Case
Mono is without a doubt one of the coolest outfits on the planet. They are a community driven company with excellence in design, and the support of designers at the core of what they are all about. Their team is as diverse as it is talented and consists of a variety of different specialties such as musicians, brand managers, retail gurus, designers from a range of disciplines and much, much more.
As you would imagine this eclectic mix of specialists results in an equally diverse range of products. Mono design and create a whole host of gear such as pedal boards, drum cases, keyboard, and guitar cases. Also, their offerings are not restricted to the music world either with laptop sleeves, wallets, and other wonderful creations all part of the company's back catalog.
The M80 is a revelation and has been designed to be one of the strongest fabric cases on the market yet also one of the lightest and thinnest you will ever carry. The outer is a beautifully designed waterproof sharkskin casing, while the inner has been created with ABS panels strategically placed throughout for ultimate protection.
One of the standout features of this product is Mono's patented Neck Brace technology that allows you to lock in the neck of your guitar for an unparalleled level of defense. Also, the headstock remains suspended inside the case meaning your prized investment should be safe from potentially neck snapping impacts.
The straps are excellent and can be easily removed or tucked during transportation. Also, storage is brilliant with compartments located all over the bag. This is a pricey piece of kit no doubt about it, but for a case from a company that creates its products to military standards of precision and abrasion tests the materials, it uses you are going to get an elite product for your money.
Pros:
+ Patented Neckbrace technology
+ Suspended headstock for maximum protection
+ Supremely professional design and build
Why We Liked It - An absolutely outstanding guitar case. Everything from the sharkskin outer to the technology implemented into its interior makes this a first class product. An essential purchase.
3. ChromaCast CC-EHC Electric Guitar Hard Case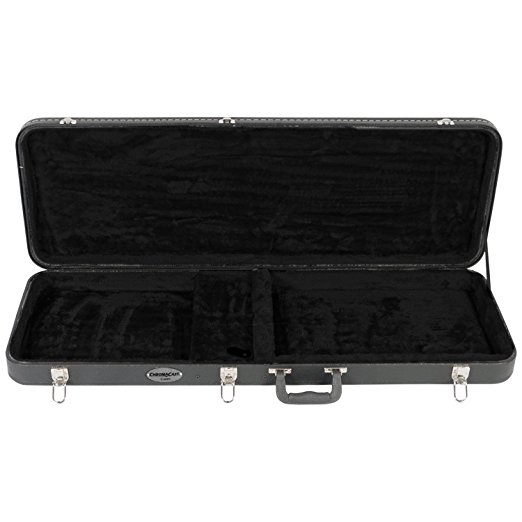 ChromaCast is a slightly lesser known brand. As well as gig bags and cases they offer an entire suite of accessories such as strings, straps, picks, stands, instrument cables and drumsticks. They even produce violin accessories and t-shirts, these guys do a bit of everything and to a decent standard too.
Case wise they carry a range of different types, covering bass guitars, acoustic and semi-acoustic guitars (both Dreadnought and mini jumbo) and both gig bags and hardshell for electric guitars. It is the hard shells these guys do best and what we will be taking a look at in this review.
Like many of ChromaCast's products, the CC-EHC is a no frills case that does exactly what it says it does. It is a lightweight case so should not add any notable extra weight to your instrument. The interior is nicely padded although it must be said that there could be a bit more in this department. In terms of the outer, it is classic laminate/plastic hardshell that will keep your investment well protected from impacts and abrasions.
Another essential feature of the exterior is the handle which is actually very impressive. A common complaint among many guitarists who opt for hard cases is weak handles which eventually break or snap off from the body of the case entirely. We don't envisage that with this as the handle is extremely durable and hard wearing. Also, the latches on this product are very good, lockable and strong they should keep your instrument secure without issue.
Pros:
+ Lightweight and easily transportable
+ Strong outer shell
+ Robust handle
Why We Liked It - Overall this is a decent case. As we said above in the review this is a no frills product of a decent standard so do not expect the world from it. However, or an extremely modest price the CC-EHC should keep your investment well protected.
Traveling With Your Guitar - If you plan on traveling with your electric guitar, don't forget that many airlines have specific restrictions on what cases can and can't make it through security. You'll want to make sure you prioritize a TSA-approved case. Also, some musicians may find it safer to buy an extra seat for their instruments instead of having it fly in cargo which is another factor to take into consideration.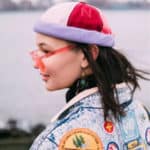 4. ProRockGear Artist Series Rectangular Electric Guitar Case
Pro Rock Gear is a relatively new outfit who have been founded by some music industry veterans, experienced roadies and music gear and accessory junkies. They specialize in hardshell cases and gig bags, robust thermoplastic multi unit rack cases, anodized steel stands and a whole host of other accessories specific to guitar and microphone requirements.
They have an extensive range of cases covering acoustic, electric, bass, drums and even banjo's, mandolins and ukuleles - find your next instrument here. In terms of electric guitar cases, their offering is impressive. As well as a superbly stocked standard range they also carry 335, Les Paul and Flying V products. The latter being a very pleasant surprise, especially for a relatively new company still finding its feet.
In this review, we are taking a look at the PRG Artist Series Rectangular which is part of their standard range. Similar to the ChromoCast this is a no frills, ultra lightweight case great for those of you looking for something on a budget.
The outer is a strong PVC 600D mold which should be able to withstand a considerable amount of punishment. The molded plastic handle is good however not as good as the CC-EHC above. The latches and hardware are a solid nickel with a Zipper lock and should survive life on the road without a hitch. Overall the exterior is quite impressive with a slightly arched finish to the top.
The interior is equally as good. A plush, black velveteen padded lining will do enough to keep your instrument out of harm's way. It sports a shaped headstock design and neck support. Right now you can grab this for just 54 bucks so if you are on the lookout for a decent hard case with a budget price tag this could be for you.
Pros:
+ Ultra lightweight
+ Strong outer construction
+ Low price
+ Velveteen inner lining
Why We Liked It - All in all a good product. This is not a case that will blow you away with the latest and greatest features. What this is, is a solid bit of gear that should do exactly as it says it does for a reasonable price.
5. Gator Cases Deluxe ABS Plastic Stratocaster and Telecaster Style Electric Guitar Case
As stated in our other Gator gear reviews they are a great company. For 18 years now they have been turning out brilliant products such as guitar, keyboard, and amp cases and they also cater to other interesting markets with offerings in the DJ, mixing, screen projection, lighting and utility categories.
With a host of relevant company takeovers and an OEM division to add to their already encyclopedic knowledge of the instrument case and accessory industry Gator products really is top of the line. If you are looking for quality and value for money then their name should be high on your list.
Which side are you on, Fender or Gibson / Epiphone? The age-old debate amongst guitarists. Well if you support the former then this is the case for you. It is specially designed to accommodate the 2 legends of the Fender catalog, the Stratocaster and the Telecaster (and other manufacturers of similar designs).
The exterior is a high-quality ABS material with a solid aluminum valance. The handle is exceptional, boasting a through-bolted construction for maximum strength. The latches are chrome plated and lockable meaning this is as secure as it gets.
The interior is equally impressive. A deeply plush lining with a robust EPS foam padding will protect your investment from the most serious of bumps and scrapes. The body section is an excellently designed snug fit, while the neck support runs along the majority of the length of the neck of your guitar. Your double cutaway guitars will fit like a glove in this case, exactly what you want to maximize protection. At just over $100 this is a no brainer.
Pros:
+ Superior ABS outer
+ Solid aluminum valance
+ Heavily padded interior
+ Superb fit and protection for double cutaway guitars
Why We Liked It - A flawless product. If you use a Strat or Tele, or a similarly designed model of guitar then this should be a mandatory purchase. Ultra high quality guaranteed.
6. Reunion Blues RBCB4 RB Continental Voyager Electric Bass Guitar Case
Reunion Blues are a company steeped in history and one of the premier outfits in the musical instrument case and gig bag industry. Way back in 1976 these guys produced the first professionally recognized cases and gig bags you could get. For over 40 years they have been turning out some of the highest quality cases, gig bags and instrument stands on the market.
The Continental Voyager set the bar for electric bass guitar cases back in 2008 when it was first released. It is very easy to see why it did so as well, as this product is bursting at the seams with industry-leading features.
It boasts the patented 1" thick Flexoskeleton shock absorber with reinforced impact panels for an unrivaled level of protection. Another patented feature of the outer is the Zero-G handle, which is palm-contoured and sports a weight distributing foam core. It also features a robust EVA backing, this is all part of the patented ballistic Quadraweave outer complete with waterproof zippers.
There are adjustable protection pads for your end pins, high strength stitching, anti-abrasion technology and convenient, adjustable back straps which can be tucked away during transportation. The case is also replete with storage compartments for all of your loose gear and accessories. Also, the front compartment has been designed to accommodate laptops and tablets of various sizes.
The quality continues on the interior with excellent, reinforced neck support ensuring your bass locks in place. The lining is a gorgeous, deep blue color and thoroughly padded. As you might expect this is not cheap and comes in at just under the $190 mark. However, you get what you pay for and this case is simply outstanding.
Pros:
+ Patented Flexoskeleton technology
+ Reinforced impact panels
+ Quadraweave exterior
+ Reinforced neck support system
Why We Liked It - Possibly the best bass guitar case on the market right now. Bursting with cutting edge features for the highest levels of protection that money can buy. Cannot recommend highly enough.
7. Musician's Gear Deluxe Electric Guitar Case
The absolute epitome of vintage class and style the Musicians Gear Deluxe is a hardshell case with a 5 plywood construction designed for classic Stratocaster or Telecaster style guitars. The plywood is not as strong as your typical molded plastic shell however it still offers a decent level of protection, considerably more than your average gig bag.
The corners and edges are an old school textured vinyl. This combined with the Tweed body give it an unmistakable 60's look. Also located on the exterior are heavy duty metal latches which can be locked to secure your instrument inside out of reach from unwanted attention. The handle is a molded plastic build and should stand up to a considerable amount of wear and tear.
The interior consists of a plush cushioned lining in a beautiful deep red color. There is also a reasonably spacious storage compartment for any accessories you are carrying. Body and Headstock room is ample yet not too spacious to ensure a decent fit and a good level of protection. There is also neck support which is good although it has been noted by some consumers that you can feel a very slight downward shift of the guitar when picking up the case.
The main draw of this product, however, is the price. Considering that this is designed specifically for Fender style guitars in mind this could be a great low-cost alternative to those of you who do not have the funds to splash out on a genuine Fender case. You will find that their models will be priced in the region of $150 and up, however, this Musician's Gear case is available right now for just shy of 80 bucks. An enticing offer indeed.
Pros:
+ Plywood build
+ Vintage tweed and textured vinyl design
+ High-quality lining
+ Solid hardware
Why We Liked It - A decent product overall. As stated above this should be of most interest to those of you who are looking for a Strat or Tele style case on a budget.
8. SKB Jaguar/Jazzmaster Type Shaped Hardshell Case
SKB is a well-established name in the guitar case industry. They were founded in 1977 by Dave Sanderson and Steve Kottman and believe it or not actually manufactured their first case out of a garage in California. When they first started their only client, albeit a highly impressive one was Fender, giving them a stamp of approval and quality that many of their competitors are no doubt envious of.
As a company, they have adapted throughout the years and not only operate in musical instrument cases and gig bags but also in cases for the telecommunications and sports industries.
This case is specifically designed for what could perhaps be described as the 2 lesser-known siblings of the Strat and Tele - the Jaguar and Jazzmaster. They may not be as popular as the 2 former models yet they are exceptional guitars in their own right with an abundance of great axemen throughout the years using them. Perhaps the most widely known example of this was Nirvana's Kurt Cobain who had an affinity for the Jaguar.
The case itself is made of a strong rubber-modified styrene material for maximum durability while the edges are lined with a reinforced valance for extra protection. It boasts TSA recognized locks which are super secure. Also, the latches consist of a fiberglass reinforced nylon trigger release.
The inner sports a plush, padded lining and some very generously spaced compartments for storage. Also worth noting is the molded stacking wells on the exterior allowing for simple and secure stacking of multiple cases. At $150 this is by no means a cheap case, however, if you are an avid Jaguar or Jazzmaster player then this is exactly what you need.
Pros:
+ Rubber modified styrene build for maximum durability
+ Excellent stacking wells
+ Robust valance edges
+ Great latching system
Why We Liked It - Quite simply, if you have a Jaguar or Jazzmaster then you should probably get yourself one of these. Really nothing else will come close to the level of quality or protection for your specific requirements.
9. Gator Electric Guitar Lightweight Polyfoam Case (GL-ELECTRIC)
The 3rd Gator installment on this list and there is a simple reason for this. Their products are synonymous with quality, intelligent construction, and gorgeous design. Whatever they do they seem to get it exactly right every time and they have set the bar in recent years in regards to the level of manufacturing excellence expected from guitar cases.
This is their super lightweight fit-all model. Once again it is a hybrid, combining the benefits of a hard case and gig bag into a single product. Lightweight and flexible with a highly protective build - a match made in heaven.
The exterior of the case is a rugged nylon fabric covering dense EPS foam. Accessory pockets and storage space are excellent with plenty to choose from. It sports a parachute web handle which is strong and hard wearing. Also, there is a comfortable and convenient shoulder strap which can be removed and a robust number 10 zipper.
On the interior, it just keeps getting better with a plush and padded lining with plenty of room which should accommodate most guitar styles. One of the standout features is definitely the neck support which is very strong and sturdy, your investment will remain well protected inside. Also, an impressive and intelligently incorporated open-cavity inner design makes it equally suitable for left-handed guitars. At just short of $80, this is an absolute bargain. Outstanding value for money.
Pros:
+ Perfect hardshell/gig bag cross over
+ Dense foam protection
+ Excellent value for money
Why We Liked It - A great product. The price of this is genuinely unbelievable, f value for money is what you are after then look no further than this.
10. Fender Pro Series Strat/Tele Case
This list has featured many cases designed specifically for Stratocasters and Telecasters, each with its own inherent pros and cons. Yet this is the official model from Fender themselves, made to measure for their 2 most legendary and iconic releases.
This is a gorgeous looking professionally designed case that just oozes class and vintage style. The exterior is solid yet highly durable in a striking jet black color. It is ultra lightweight and sports a robust handle and solid latches accompanied with a briefcase style locking mechanism for maximum security. The edges are reinforced with strong vinyl material and the outer is finished off with a very cool vintage Fender logo in the classic written design.
The interior is amazing. Instead of the usual redlining so often found in hardshell interiors, Fender has opted for a wonderful all black plush lining which is super soft to the touch yet highly protective. Also found inside are some great storage compartments for all of your accessories. The inner of the Pro Series is a universal design meaning it will accommodate both right and left-handed guitars.
Price wise this comes in at around the $100 region meaning it is quite a bit less expensive than the Deluxe USA series from Fender. Should you own a Strat or a Tele and are looking for a specific case to suit then you would be best to compare this with the other models in the reviews above. They may or may not meet your needs more than this. Should you find that they do then it would be wise to consider how much you are willing to sacrifice to have an official Fender product if you choose to opt for this case.
Pros:
+ Official Fender product
+ Vintage Fender logo, design and build
+ Plush black interior
+ Excellent locking mechanism and latches
Why We Liked It - A great release from Fender to satisfy the needs of their Stratocaster and Telecaster fans. The slight benefits of similar products on the market though may outweigh the benefit of simply having an official Fender product though.
Case Types - While hard cases can be great, they can be quite bulky if you're trying to take your electric guitar from one area to the next. It may be helpful to have a variety of case types so that you don't always have to side with the most protective yet bulkiest option.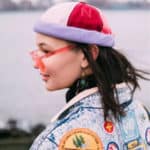 Electric Guitar Cases Buyers Guide
Top Pick
Gator Electric Guitar Lightweight Polyfoam Case (GL-ELECTRIC)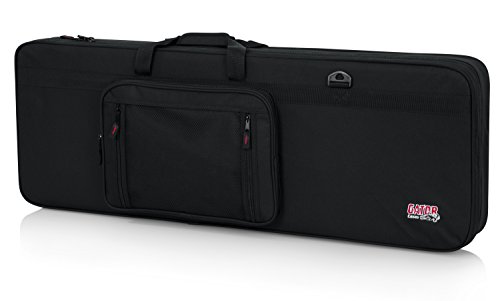 We have reviewed and recommended multiple Gator products and this is simply because they are an outstanding company, synonymous with the highest quality of products. They have an unrivaled knowledge of this industry and are the gold standard of gig bags.
This model is everything you will ever need from a guitar case. The strong, robust material design gives you the protection of a hard case with the flexibility and lightweight characteristics of a gig bag. The interior is intelligently constructed for the tightest of fits and there is an impressive amount of storage space. All of this for a price that is very reasonable. This is a no brainer.
Premium Choice
MONO M80 Electric Premium Guitar Case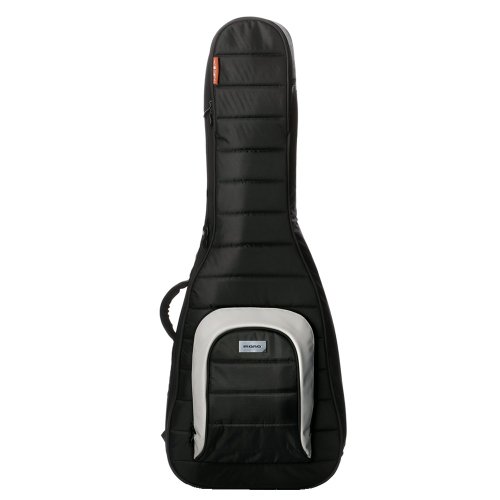 Mono is the pinnacle of cutting edge design and innovation. Everything about this company oozes class and cool. One of the secrets of their success is the large a varied teams they use, drawing ideas and expertise from a wide variety of different disciplines.
The M80 is a great example of this with countless boundary pushing features. Waterproof sharkskin material that has been tested to military standards, ABS padding, patented Neckbrace technology. The list goes on and on, we really cannot recommend this product highly enough. If you are willing and able to spend the money, this is not a purchase you will regret.
Great Value
ChromaCast CC-EHC Electric Guitar Hard Case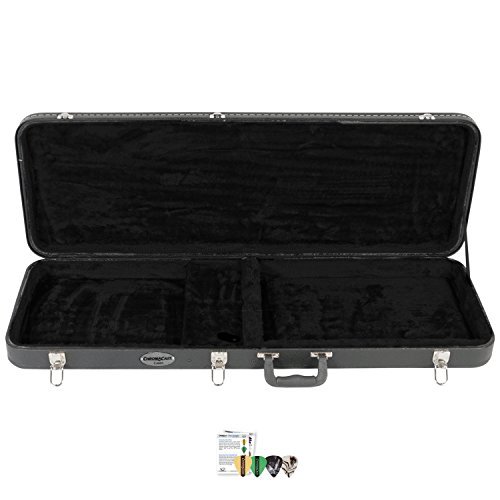 If you are operating on a tight budget then you need to purchase wisely. What you should be on the lookout for is simplicity combined with maximum value for money. This is exactly what the CC-EHC from ChromaCast is.
This is a no-frills, 'get the job done' kind of product, just what the budget buyer needs. It offers a good degree of protection with an intelligently constructed outer made of a robust material. While inside it is a good fit and sufficiently padded for a decent level of protection. Price wise this will not break the bank either, this would be a wise purchase for anyone lacking large amounts of funds.
Do Electric Guitar Cases and Bags provide the same level of equipment protection?
The simple answer to this is no, they do not. A lightweight gig bag will not provide the same degree of protection that a heavy duty hardshell case will. This is very much an area where you get what you pay for.
It is not as simple as hard cases are better than gig bags and that's all there is to it. Spending a little more on a good quality gig bag made of a strong and robust material would be a wise investment. Whereas not spending enough on a hardshell and as a result receiving a poor product could mean your guitar does not fit well inside and therefore becomes damaged. Pros and cons have to evaluated to ensure the protection of your instrument.
What are the different types of Electric Guitar Cases you can get?
The 2 main types of guitar case are hard cases and gig bags. Both have their inherent advantages and disadvantages and many different factors must be taken into consideration when deciding which one is best for you, such as pricing and transportation activity levels of your instrument.
Gig bags range from cheap and thin dust covers to those constructed of hard wearing and robust materials with extensive padding. While hardshell cases can be cheap with poor outer material choice, easily breakable handles, inadequately designed interiors meaning your guitar will move about inside and as result become damaged. Alternatively, they can be extremely strong and protect your instrument from the most serious of bumps and scrapes.
What are the benefits of an Electric Guitar Case?
The benefits of an electric guitar case are myriad. The most obvious and most important of these is protection. When you have spent hundreds or even thousands of dollars on your beloved investment you want to be sure it is safe from damage while being transported. This brings us to the other main benefit. Getting your instrument from A to B is important, especially if you are a busy musician, traveling, practicing and playing shows in many different places. The benefits of a good case are not to be underestimated. Find travel guitars here.
How do you go about selecting the right Electric Guitar Case?
This depends entirely on your specific requirements and available budget. If you are someone who only plays at home and rarely takes their instrument out with that environment then there is no sense in spending large sums of money on the most elaborate of hard shell cases. In this instance, a decent gig bag will suffice. Look out for something that offers a good amount of protection, but is also lightweight, flexible and will neither take up too much room or be too pricey. Something around the 70-80 dollar mark would be as high as we would recommend, definitely no higher than $100.
However, if you are a busy musician with practice sessions, gigs and touring is a big part of your life then you should invest in a high-quality hardshell case. You need something that will stand up to the rigors of regular movement and transportation as this will invariably result in bumps and scrapes along the way. Look out for maximum protection combined with lightweight design. Don't be afraid to look well above the $100 mark.
Are all Electric Guitar Cases the same size?
No, they are not. Most manufacturers make cases specifically designed for certain guitar styles, sizes, and shapes. These are almost always split across the most prominent models from Fender and Gibson / Epiphone.
For Fender, there is an abundance of cases from Fender themselves and other manufacturers. The majority have been created to accommodate their 2 flagship axes, the Stratocaster, and the Telecaster and you will see that we have a few reviews on our list above. Also, there are cases for their other famous models like the Jaguar and Jazzmaster.
In regards to Gibson / Epiphone it is a similar scenario with the majority of companies covering the legendary Les Paul design and also other classics like the SG and even the Flying V. As most other guitar brands release products of similar or straight up replications of these designs you should have no trouble in finding a case to fit whatever style of guitar you own. Even left-handed guitars are covered nowadays by way of universal interior construction.
Conclusion
A good quality electric guitar case really is an essential investment yet is overlooked by far too many axemen. What could be more important than protecting your instrument? Especially considering it most likely cost you hundreds, if not thousands of dollars.
The most important factors to take into account when purchasing are what exactly do you need from a case and how much are you likely to use it, i.e how much do you transport your instrument. From the humble bedroom musician to world touring guitar players there is something out there for everyone. Ask yourself these questions and align your specific requirements to product features to ensure you buy the right electric guitar case for you.
If you liked this review, please leave a positive rating:
[vc_separator