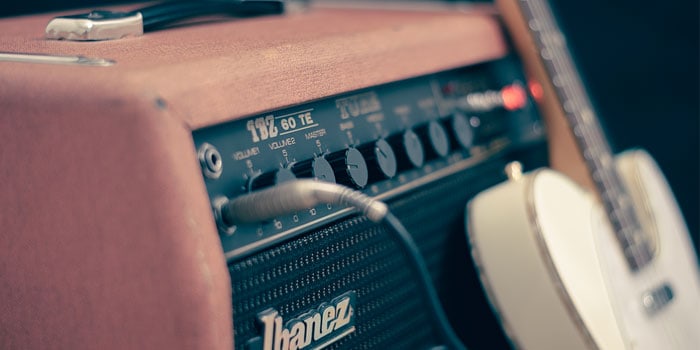 Buying the best Guitar cables may not seem that big of a deal but surely have a great impact on making or breaking the tune of the guitar, therefore selecting the one that is one of the best available in the market is of great importance.
When buying an instrument cable for your guitar or other, you need to keep a few things in mind. For example, if you're going to be gigging - you need a longer and extra durable cable. If you're just planning to jam at home, you may wish to save a bit of money, and can probably get away with a cheaper, shorter cable.
The list below is the list of the best guitar cables available on the market today.
Best Guitar and Instrument Cables of 2021
Quality Over Quantity - When it comes to reliable cables, always think quality over quantity. Cables almost always wear down over time, but you can actually end up saving some money over time by siding with higher quality cables from the get-go. Cheaper cables are good to have around as backups, but higher quality cables should be your go-to for performing and recording to reduce any potential latency issues.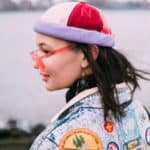 1. Planet Waves American Stage Guitar Cable
When talking about Planet Waves as a company and a brand name you can rest assured that the quality you are going to get out of its products will simply be the best. A company that started as guitar strap manufacturing in 1994 by Howard and Robert Silagy is now known to be the best in the business for musical instruments accessories and that is because of the change it went through in 1998. A company was known as D'Addario & Company, Inc acquired the Planet Waves in that same year, 1998, and then there was no looking back; the company produced some top of the line musical instrument accessories and got really famous in no time.
When talking about guitar cables, Planet Waves produces the best of the best of these guitar cables. The Planet Waves American Stage Guitar Cable is another example of the genius of the company. It has all the qualities that you require from your guitar cable and will not ever let you down. An interesting factor to look upon with this guitar cable is the price tag that it has attached to it. It comes in a pretty nominal price that is pretty amazing when considering the quality that it has on offer. It can easily be compared with one of the most expensive of the guitar cables as far as its quality is concerned.
Pros:
+ Equipped with an exclusive in=out technology
+ Geo tip attached
+ In-line solder joint, making it durable
This instrument cable is available in 1.4" right angled tips and 1.4" straight end tips, so you can select the one that is perfect for you.
Why We Liked It - When you are a music lover and you want all your music instruments to deliver almost the 100 percent every time you use them then these are the cables that you should go for.
Cons
- Some people complain the signals that these cables give are not up to their standards.
2. Mogami Gold 10ft Guitar/Instrument Cable
The Mogami scientists put years in research to manufacture the best guitar cables of all time. At the time when most of the engineers thought that almost all the cables sounded the same, the Mogami scientist came up with a completely different approach, an approach that completely changed the outcome of the industry. This approach was the better is the signal transfer the better is going to be the cable.
The company came up with Mogami Neglex, this was a series of cables that were really good at transferring almost all the signals and this product was that revolutionary product that changed the face of the cable manufacturing industry forever.
In modern times that we live in now, the company has a huge reputation when talking about the best instrument cables available in the market. The Mogami Gold 10ft Guitar/Instrument Cable is also a stand out product of the Mogami Company and has the best signal transferring abilities that are nowhere to be found in a most of the other cables of a similar sort.
Pros:
+ When talking about the handling of these cables it is absolutely silent, so that you can jump around with your guitar all you want to without worrying about any external or twitching sounds.
+ There is a neutral balance in this cable and that means that the output that it is going to give is going to be maximum.
Why We Liked It - All in all this cable is one of the best guitar cables that you will find in the market with a really nominal price as well.
3. Fender Performance Series Electric Guitar Cables
Fender, a common name of the company known as Fender Musical Instruments Corporation (FMIC), which is renowned for manufacturing stringed instruments and amplifiers. This company was founded in the year 1946 by a man named Clarence Leonidas Fender and today what we in the form of best products as far as musical instruments are concerned is all his legacy.
You can rest assured with the products of this company i.e. Fender that the quality that you will get from them will not be a single step behind perfect. The Fender Performance Series Electric Guitar Cables are also no exception to this fact i.e. the best quality on offer.
As discussed earlier as well that there are some factors that make a guitar cable good and this cable has all these factors whether you talk about the length, the conductor design, the conductor material or even the insulation material all the factors about this cable are just perfect.
Pros:
+ The cables come equipped with ultra-low capacitance level that enables them to give superior tone.
+ The construction of the cable is pretty flexible that actually prevents twisting, tangling and kinking
+ The cable comes in equipped with a durable 6.5mm PVC jacket and also the molded strain relief that makes it withstand a lot of abuse.
Why We Liked It -  Whether there is a warranty or not these guitar cables are the best when it comes to the performance and durability of the optimum level.
Included Warranties - It's also worth considering that some of these cables have included warranties or refund policies should their cables fail within a period of time. Cable brands that offer that guarantee may cost a bit more initially, but can end up being more cost effective and reliable in the long run. You can also check in with your local music store to see which brands they're willing to take in.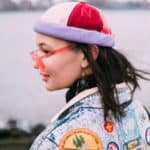 4. George L's 155 Guage Bass Electric Guitar Cable
George L. Lewis the person who was the founder of the company known as the George L's. This company is pretty well known for manufacturing some of the top of the line cables that are available today. The company has a long history of more than 30 years and has been producing some great quality cables which are preferred by the artist the world over.
When speaking of the electric cables by George L's you can rest assured that the quality of the sound that you are going to get out of these cables will be just perfect. There are a lot of other brands available in the market today but when talking about the sound quality that these cables i.e. the George L's have on offer there is just no parallel.
Read Also: Top 10 Best Electric Guitars for the Money
The George L's 155 Guage Bass Electric Guitar Cable is also another amazing guitar cable by the George L's and offers great sound quality that is capable of eliminating all the external and handling noise and giving you the purest sound that you always desired for.
Pros:
+ There is no interference or hidden static that is provided by these cables, hence the sound quality given by the cable is absolutely clean.
+ The cable is really skinny so that it can fit in the most compact of the places making it all easy to carry along wherever you go.
+ The color of this cable is also quite an interesting one that actually makes it a bit different from other cables, its red color is quite prominent, making it easy to find.
Why We Liked It - There is no better cable available in the market today than the George L's 155 Guage Bass Electric Guitar Cable when talking about the superior sound quality that it has on offer and this is the reason why it is preferred by many all around the globe.
5. Spectraflex Original Series 14ft Instrument Cable
When talking about the Spectraflex as a company or a brand name it is not that big as compared to some of the other big fishes that are in the business like Magomi or Fender. But surely the company is rising up to the standard from the very first day of its existence.
It has manufactured some real top of the line electric cables that were no less when compared with some of the very best brands like Fender. The Spectraflex Original Series 14ft Instrument Cable is also one of the best cables that the company has manufactured so far.
Pros:
+ This cable comes in equipped with a 20 AWG ultra-pure copper center conductor and any cable that have this quality is going to be a pretty fine cable.
+ The connectors of this cable are a rugged and high performance at the same time so it provides you with the advantage of mistreating them i.e. of course unintentionally.
+ 100% copper and conductive polymer shield coverage
+ This cable also comes in with the warranty of a lifetime so that you can replace them anytime when not working properly.
You Might Also Like: The 10 Best Guitars for Beginners to Learn With
Why We Liked It - Although the Spectraflex Original Series 14ft Instrument Cable is a bit on the higher side when considering its price but then when you look at all the things that you are getting with it the price seems to be pretty reasonable.
6. Monster S100 12ft Standard 100 1/4-Inch
When talking about the Monster as a company, it is one of the best that you will ever find in the business. Monster or Monster Cable Products, Inc is a company that was founded by Noel Lee in the year 1979. Noel Lee was a laser-fusion design engineer by profession.
The first cables that he produced were the high-performance speaker cables that the audio performance of an instrument is highly dependent upon the wire of different constructions in a cable. The theory behind Lee choosing the name Monster is the word itself sounds pretty powerful and strong.
The company has a complete range of products as far as electric cables are concerned whether you talk about the cables in day to day use like the television cables or the computer cables or you talk about the more professional cables like the guitar or the speaker cables this company has it all.
The Monster S100 12ft Standard 100 1/4-Inch since being a product of the monster cables is one of the very best cables that you will find in the market, whether speaking of the quality of the conductor, the design of the conductor or even the insulation material used in the crafting of this cable everything about it is just perfect.
Pros:
+ This cable comes in with 1/4-Inch connectors that are corrosion resistant and durable at the same time and this is because of the 24k gold that they are made of.
+ If you want increased resolution and lower noise floor this cable is the one to go for because this cable comes in equipped with 90% coverage copper-braided shield that rejects RFI and EMI to a great extent.
+ This cable is also quite durable and reliable at the same time and that is because of its Extra-flexible Duraflex outer jacket.
Why We Liked It - Whether you are an audiophile or a professional musician this cable i.e. the Monster S100 12ft Standard 100 1/4-Inch is surely one of the very best cables that you will find in the market today.
7. GLS Audio 20 Foot Guitar Instrument Cable
One thing that most of us do not usually care about when going for a guitar cable is its Picofarad rating which is of really great importance because it directly affects the quality of the sound that is given by the instrument you are playing. You might have noticed that the sound of the particular instrument is different with different cables and this happens because of the Picofarad rating, the higher will be the rating the lower will be the quality of the sound of the cable.
The Picofarad rating of the GLS Audio 20 Foot Guitar Instrument Cable is as low as 38 Picofarads per foot making it a very good cable as far as quality of the sound is concerned.
Pros:
+ This cable comes in equipped with a braided tweed cloth jacket making it a pretty strong cable.
+ The material and the style of design of this cable is such that it makes it highly durable and flexible at the same time.
Why We Liked It - There is almost nothing about this cable i.e. GLS Audio 20 Foot Guitar Instrument Cable that you will not find up to the standard and that is what it makes a preferred choice of many the world over.
8. GLS Audio 20 Foot Pro Guitar Instrument Cord
Like the earlier cable, this cable too is just a piece of art as far as electric guitar cables are concerned. Whether you talk about the conductivity, the signal transferring ability, the durability and the flexibility of this cable it is all so perfect.
Pros:
+ Very low capacitance that makes this cable a pretty good one
+ Only 38 Picofarads per foot which makes the sound quality of this cable far superior to all the other cables available in the market.
+ Braided tweed cloth jacket making this cable a pretty strong
Why We Liked It - No wonder why this cable is the preferred choice of a number of audiophiles that use the cable inside their home and that is because of all the qualities it has on offer.
9. Mugig Guitar Cable for Guitar/Bass Instrument Professional Cord
Our last but certainly not the least pick is the Mugig Guitar Cable for Guitar/Bass Instrument Professional Cord that is surely one of the best if not the best guitar cables available in the market today. This cable has all the things that you require from your guitar cable whether you talk about the signal strength, the design quality and the design material or even the insulation material of this cable are of very high quality.
 Pros:
+ Braided cloth jacket which helps in the protection of the cable against cuts and breaks.
+ Available in two different sizes that are 10ft and 16ft so you can select the one that satisfies your requirement.
+ A pretty good cable for the professional musicians since it comes in equipped with OFC Braided shielding with 99% coverage.
Why We Liked It - What more can you expect at a price point at which the Mugig Guitar Cable for Guitar/Bass Instrument Professional Cord is available. So go get your hands on one of these cables before it is too late.
Best Guitar Cables Buyers Guide
In near future, you'll encounter the need of connecting your guitar to an amplifier so in that case, a cable is essential. It's kind of more important if you using an electronic guitar as the cable is the only way to connect your guitar to an amplifier and get something out of it.
So allow us to introduce you to three guitar cables that will definitely suit every consumer, so let's get into it.
Our Top Pick

Top or the best pick satisfies you with the bills along with the quality. So we'll showcase you something that will really suit a comfortable price range without any compromise in quality.
Allow us to introduce you to the American Stage Instrument Cable by Planet Waves. When it comes to cables the American Stage cable is designed to stand tall.
The cable is available in three styles, right angle ends, straight ends, and straight to right angle ends. The sizes are ranging from 10feet and all the way up to 30 feet.
This cable features HelioFused soldering that provides a bulletproof construction for withstanding daily gig after gig on the stages. Likewise, it also offers powerful strain relief without compromising tone. Similarly, it also has in-line joints for superconductivity and strength.
American stage cable is equipped with patented Geo-tip which is an exclusive design for the improvement in fitting in all jacks. It is in conjunction with Neutrik for providing a secure connection in between pedals, jacks. It also clears crackling and poor signal experience.
The cable is equipped with in-out technology for delivering out what you have put it. The capacitance is rated at 28pF/ft for uncolored tone and the 22AWG oxygen-free copper conductor provides the outstanding signal transfer. Shielding is guaranteed by extra tin copper braiding with cancels noise at its best.
With 22AWG oxygen-free copper conductor, low capacitance and heliofused soldering this cable had really conquered our top pick amongst guitar cables.
Premium Choice Cords  

Our premium pick depends only on two factors, the best product in the market and long-lasting.
Guitar cable by Mogami had not let us down in any aspect. Mogmai is known for making professional cables.
The cable is 10 feet long and has a straight end design which fits up to all guitar jacks really well and without any hassle.
The cable is balanced so you don't need to be worried about performance loss as other unbalanced cables don't bring the best out of instruments.
The cable is made with high-definition instrument cable that promises shielding, performance, and low capacitance.
The cable is gold-plated which indicates that it can survive for years as gold don't react with the environment to cause rust. If you are not convinced by it so we'll be glad to tell you that it also have a lifetime warranty.
On the whole, this cables provides, clear, accurate, transparent tone with the dead silent background so you can concentrate where it matters the most.
With gold-plating, lifetime warranty and neutral balancing, picking this cable would definitely be a nobles choice.
Great Value

Picking a less valued product can cause you in near future, but what if a product has a lesser price with no quality boundaries?
Performance Series Instrument Cables by Fender are really on an another level. Fender is known for years for delivering the best in instruments and their accessories.
These cables are designed to provide the best performance in live concerts. Likewise, they are engineered for avoiding twisting, kinking and having any physical static current in between them to deliver the best sound.
These cables are available in four designs straight, guitar patch cable designs, microphone and right angle. The size is available from 5 feet and all the way up to 25 feet.
To reduce handling noise extra thick PVC jacket is used to knock off unwanted clicks and pop. Similarly, to minimize noise interferences a 90% copper coverage shield is used for cutting electronic buzz especially in electronic guitars.
These cables are designed by 23AWG Oxygen-free copper conductors for providing the best performance out. Ultra low capacitance levels provide superb tone and shielding from unwanted magnetic fields and sounds. Apart from it, you are backed up with a lifetime warranty so you don't have to about that special care.
Fender cables are top-notch when it comes to design and performance.
With 23AWG Oxygen-free copper conductor, lifetime warranty and a wide range of sizes this product is great value for the money.
There are some factors, if looked upon carefully you will not end up buying a fussy cable for your guitar and these factors are length of the cable, the conductor design, conductor material, quality of the connector, shielding and electrostatic shielding and last but certainly not the least is the insulation material used in the cable.
If all these factors are taken into proper consideration the chances are you will find a pretty nice cable for your guitar that will not bring down the quality of the sound that your guitar has on offer and not make you feel ashamed in front of a huge crowd at a stage performance or a couple of people in your jamming room.
Cable Maintenance - Once you have your guitar cables, be sure to practice basic cable maintenance. Make sure they are kept properly coiled without any twists or ties. Also, make sure you're not unplugging a live wire – Not only does this sound unprofessional, but it can wear on your equipment over time.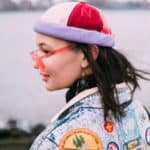 FAQ's
What To Look For in a Guitar Cable
Before analyzing the components we should first determine the parts that really make up a guitar cable functional. So without further ado let's start digging deep inside.
A standard guitar cable consists of five basic parts:
This part carries the audio signal via an electrical current.
This part holds up the current and keeps it outlying from the other parts.
This piece is marked for reducing handling noise while the cable is flexed or compressed.
This shield blocks the interference from surround sources
This part is the housing, it keeps and protects all the internal parts giving the cable a solid appearance.
Now let's look into the factors that affect the component's quality:
Length is directly proportional to noise, so when the length increases the noise factor also increases. You would rarely see a long cable that doesn't produce a noisy effect.
Basically, when it reaches your amplifier or audio input the signals are broken thus creating a noisy effect.
All links agree that the shortest length the cleanest and Clearest sound.
Some brands offer up to 25feets while on the other hand some manufacturers also present more than 25 feet long.
Length cable also matters but don't close the tab as other factors also affect the signal quality.
Conducting means to transmit energy by conduction. So basically most of the cords use the copper as a conductor, providing a cleaner signal.
But the tables are surely turned as there is a whole lot of debate about Oxygen-free copper or linear-crystal copper materials. These two materials tend to provide better conductivity and cleaner signal.
No such theory is assigned but the difference can be felt in real situations.
If you are looking for RCA cables, click here to find our favorite.
Moving on the conductor design, so there are basically two basic center conductor designs, Solid conductor or Stranded conductors.
Solid conductors are cheaper and can be simply soldered. Likewise, they can break easily.
Stranded conductors are stronger and flexible. Similarly, they are relatively more expensive than solid ones.
Solid conductors consist of a single piece of wire while on the other hand, stranded conductors have many fine copper threads twisted to provide a solid center.
AWG unit is used to measure the gauge of copper strands, a bigger number indicates a smaller size - view our top ukes here.
Usually, there are around 3 types of cables, a solid conductor, individual strand and premium strand.
Many small strands and high AWG numbers result in a stronger and flexible cable. Usually, the premium strands have more strands and a higher AWG number resulting in expensive yet best cable.
To improve the performance game at a more bigger level some companies add a thin coating over each strand which prevents oxidation for longevity and makes them easier to solder. Likewise, the drawback of this coating is that it causes a skin-effect which tends to switch high-frequencies signal towards the outer surface of the conductor, causing to alter the frequency response of the signal.
So many manufacturers prefer silver coating over tin as it doesn't produce this effect.
So let's move to other factors
The common myth between us is that we think that gold-plated connectors are superior to nickel or silver as they affect the tone and conductivity, but that's not the real deal. Gold is better because it is less corrosive as it doesn't react rapidly and can last longer without rusting.
So before investing in an over-priced gold plated guitar cable be sure to check other components as gold-plating only makes it last longer.
Guitar cables only transfer the signals and they are vulnerable to frequencies around. Unlike microphones, they don't have any noise cancellation features. So radio frequencies and magnetic field can cause you to lack in quality.
To block such interferences there are three types of shields
It is the most expensive option but it offers you with the maximum strength and excellent from EMI and RFI both.
Relatively it is less expensive from braided shielding, but it offers decent flexibility along with sufficient shielding
It is the cheapest option; durability and protection from interferences are not promised anyhow.
Likewise, many manufacturers claim that Braided Shielding also provides a protecting layer for avoiding ground-loop hum but the truth is nowhere near. They don't. You can simply cut off the ground-lumping factor by avoiding the cable running parallel to an extension cord or AC power cables and avoiding storing your excess cable length next to the amp.
Have you ever noticed crackling sounds when you move your guitar cable? That happens when friction occurs between the insulation and copper shield causing a static electric current.
Assemblers use electrostatic shielding between copper and insulation to discharge any static build-up.
Basically, two materials are used to prevent static build-up:
It's a special kind of noise-reducing tape
It's a newer technology as compared to Dacron tapes and is widely used among many cords.
C-PVC provides flexibility, thinness, and better conductivity when compared to Dacron tapes. Likewise, it provides minimal friction with consistent thickness.
Some companies have replaced braided copper shields with conductive PVC as it provides more blocks towards interferences.
Before we really get into insulation matters, we must cover capacitance and how it affects the sound quality.
Whenever two materials (carrying a current) are separated by an insulation a capacitor is created.
In guitar cables, the capacitance should be as low as possible because it results in better high-frequency responses and minimizes the clacking sound when the cable is struck or stepped over.
Dielectric constant is used to measure the capacitance, which assigns the numbers to the materials. Remember that lower the value better the cable insulation.
For instance, Rubber has a rating of 6.5, whereas Polyethylene has a rating of 2.3 which means that Polyethylene has a lower capacitance.
Polyethylene is commonly used in cable insulation as they are cheaper and good.
Some old-school companies provide redefined experience by using special polymers for high-end cables to lower the capacitances as much as possible.
So now as you have in-depth knowledge about the parts and factors affecting them you can easily pick up one for yourself by referring to the information that we have crafted.
Do Expensive Cables Sound Better?
In all the scenarios price and quality is not directly proportional to each other. So there are be two different paths.
It doesn't mean the all companies are money junkies and want your money somehow, but many companies out there offer a great deal for an expensive price tag. You should look for the insulation material with the lowest capacitance, conductive PVC electrostatic shielding, braided shielding, gold-plated connectors, linear or oxygen-free copper material. If the product fits the category then you can surely get the best sound out of it.
There are some companies out there that prioritize the gold-plating over all other main components thus embossing an expensive price stamp. Don't get fooled by the gold-plated title as it only lasts the cable longer and doesn't provide any sort of performance bumps.
So be smart and check all the components and then decide to pay hefty bills.
If you liked this review, please leave a positive rating: