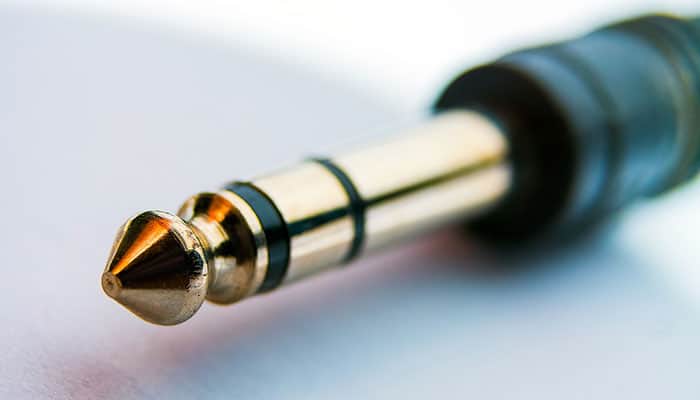 If you own a few guitar pedals and want to get the most out of them, you need to make sure that you use the best patch cables. Many people don't realize how important this is and will gladly buy the cheapest ones they can find. After all, it's just a cable, right? And so short as well, what difference can it make?
We started researching this and realized that what patch cables you use actually makes a huge difference to your tone. Before you read any more, watch this YouTube video and notice how different the sound is when the guy uses expensive cables and cheap cables!
Crazy right? Who would have thought that it made such a difference? When you consider this, you'll probably come to the same conclusion as us that it's worth spending a little extra to get high-quality patch cables. It would be so frustrating if those little patch cables totally ruined the effect of your expensive pedals.
We decided to find ten great patch cables for you to check out, that will really enhance your sound and last for a long time. We've searched far and wide and we believe that we've found some of the best ones the Internet has to offer. We'll also answer some of the most frequently asked questions about patch cables.
We truly hope that you'll be able to find the right patch cables for you on this list. A heads up; they're all pretty similar, as you might expect, so keep some notes over the ones you're interested in so that you don't forget as you read through the reviews!
At a glance: Our top 3 picks
Your shortcut to our team's top 3 recommendations
View The Best Patch Cable of 2021, Below. s
Durability - Patch cables are often the subject of a lot of wear and tear, as they are used frequently by musicians traveling from gig to gig and are often hastily thrown into flimsy cases without being properly coiled. This can cause damage over time, so if you use your patch cables often, a durable model might be worth the extra cost.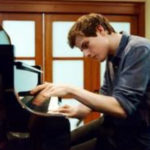 1. Planet Waves Classic Series
We know that not everybody feels like reading about ten different patch cables. (After all, there are more fun ways to spend 30 minutes or so). So we thought we'd start off with some pedal couplers that anybody would be pleased with, that we and many others highly recommend, and for this reason is a good product to buy if you're really not that bothered, but still want to find some good patch cables.
Planet Waves Classic Series use what they call In=Out Technology, which basically means that the idea is that the cord shouldn't affect the sound at all, and they're really aiming for pure signal transparency. This is a really good thing because some of the sound can actually be altered when going through a cord.
This is especially true when it comes to cheap, bad cables, but even the total length of all your cables might affect the tone. This basically means that the shorter the better.
These Planet Waves Classic Series patch cables have molded plugs for strain relief and protection, so it's not just the technology that is excellent, but also the quality. They also have shielding for noise rejection.
Options:
+ 0.5 feet (3-pack)
+ 1 Foot
+ 3 Feet
+ Right angle or straight end
Pros:
+ In=Out technology to keep your tone intact
+ Molded plugs for strain relief and protection
+ Shielding for noise rejection
Why We Liked It - This Planet Waves Classic Series patch cable has the whole package. There are enough different lengths to choose from, it's high quality, it uses in=out technology to make sure it doesn't affect your tone, and it has good molded plugs. The Planet Waves Classic Series patch cable even comes with a limited lifetime guarantee!
One of the world's best cables we've found is without a doubt Mogami Gold patch cable. This is a great choice if you want to have a high-quality guitar patch cable that makes a minimal impact on your sound. In fact, you will probably even forget that they are there, since they just work like a charm, as opposed to cheap instrument cables, that changes your tone for the worst.
The Mogami Gold patch cable even features a carbon impregnated PVC anti-static shield. This is to prevent handling noise, which you'll never have to worry about ever again. This electrical guitar pedal cable is popular both among professional musicians and studios as well as amateurs that just want to get their sound right from the start.
Sure, they are a bit pricey, but we still want to recommend them since they have a really great lifetime warranty, so you don't have to worry about them breaking and then having to buy more.
Our advice is that if you can afford the Mogami Gold patch cable, and then go for it! Especially if you're a beginner and don't have many pedals yet, this is a great opportunity for you to use great electrical guitar pedal couplers as you're building your collection, instead of buying patch cables on the cheap to start with and then having to replace all of them at the same time, which could get expensive. It's nicer to pay a little at a time instead of a large chunk of your money.
Options:
+ 6"
+ 10"
+ 18"
+ 2 ft
+ 2 ft
+ 6 ft
+ 10 ft
+ 18 ft
+ 25 ft
Pros:
+ Extremely high-quality
+ Looks nice
+ Lots of different lengths to choose from
Why We Liked It - We're in love with these Mogami Gold patch cables! They seem to have no bad things about them, just pros all the way! They come with a lifetime warranty, which is amazing, they provide you with extreme clarity, and any potential handling noise is eliminated before it even happens thanks to the anti-static shield layer. They even look good!
We can't think of any reason not to buy these except for maybe the price if you're looking for a bargain. But on the other hand, how many cheap cables will you need to buy in your lifetime? Probably a lot, whereas this one will last you forever, and if not, you'll get a new one thanks to the warranty.
Finally, we want to encourage you to watch this video, where Mogami Gold is compared to a cheaper brand. The difference is amazing!
Pedalboard Tips #13 - Are Expensive Instrument Cables Worth It?
3. Hosa IRG-100.5 Low Profile
Ok, we get it. Sometimes you just don't have the money to spend $25 on an instrument cable that's tinier than you ever thought a cable could be. Or maybe you have the money but can't be bothered to spend a lot of money on something you only ever use once in a while. Or maybe, if you're a beginner, you might not even know how long you will actually keep using your guitar pedals before they're up in the attic with your old skates, your painting stuff and your sewing machine that you never use anymore either.
That's where Hosa IRG-100.5 Low Profile enters the picture. This cable is very affordable and does the job without breaking the bank. Sure, your sound is not going to be as great as if you would use more expensive effects pedal cables, but if you are looking for a bargain, then this is the way to go.
What's good about it is that it's low-profile and right-angle, which means that it allows your pedals on the pedal board to be really close to each other, because you don't have to fit a guitar cable plug that's going to stick out an inch or more. This means that you'll be able to fit more effect pedals at your pedal board, which is really great.
Options:
+ 3 ft
+ 6"
+ 6" (6 pack)
+ 12"
Pros:
+ Cheap, but still pretty good
+ Low-profile
+ Right-angle
Why We Liked It - If you found this list in search for a cheap cable that does what it says on the box, but you're not super picky at the moment, then this might be an option for you. Still, we want you to be aware that most often the saying 'You get what you pay for' tends to be true, which is also the case with patch cables. Still, the design is really good and will allow your pedals to be really close together, which leaves more room on your pedal board.
Budget - In contrast to durability, you might go in the opposite direction and get a lot of cheap patch cables. If you find yourself losing track of cables after packing up ten gigs in a row on the road, it can't hurt to keep a bunch of cheap cables around so you're never caught without the equipment you need.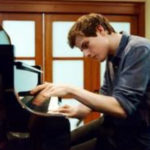 4. Donner 6 Inch
If you read the review for the Hosa cable, number 3, and thought to yourself: "Come on, that's not cheap enough! I want something super cheap, just to allow me to play. As long as they work, it's fine, I don't need anything fancy", then you're in luck! There is always this Donner pedal coupler that does the trick but are extremely affordable!
And as if that wasn't enough, these Donner pedal coupler connectors come in 3- or 6 packs (and honestly, who doesn't secretly want a six-pack!), so you can get many at the same time, which is convenient and also means that you can stock up so that you have extras in case one stops working or you buy more guitar effect pedals.
Obviously, if you're expecting perfect clarity, you're going to be disappointed. Even though Donner guitar claim to offer In=Out technology, they are simply too cheap to pull it off like other, more expensive pedal couplers do. But the Donner pedal coupler is at least something to get you started without spending very much money.
Options:
+ 6" 3-pack
+ 6" 6-pack
Pros:
+ Cheap
+ Does what it says on the box
Why We Liked It - We think that this Donner pedal coupler cable has so many 5-star reviews because people think they are good value for money. They know that they can't expect them to be as good as patch cables that cost ten times the money, but they're ok with that. Not everyone cares enough about sound quality to invest lots of money, and that's ok. We like that the market offers something for every guitarist!
Neewer is the perfect budget patch cable, in our opinion. It doesn't seem to alter your tone the slightest, even though it's really affordable! There is no hum or crackle noise, you wouldn't know they were there if you couldn't see them.
Another thing we really like is the design, it features a black and white tweed woven jacket, which makes it look way more expensive than it really is, and it looks more like a fashion accessory than something boring like a patch cable. This is not only a beauty thing but also makes the cables more durable.
The cables have low-profile right-angle plugs, which means that you'll save space on your pedal board since the pedals can be close together without any plugs getting in the way.
Options:
+ 1 ft with low-profile right-angle plugs
+ Choose between 1, 3 or 6-pack
Pros:
+ Affordable
+ Looks great
+ Durable
+ Pure signal transparency
Why We Liked It - Even though professional musicians probably would opt for a more expensive brand, we would definitely recommend this patch cable to beginners and intermediate players, even advanced players that want to find a bargain. They offer great sound quality, high-quality and good design. Nothing to complain at, especially since they are extremely affordable considering what you get!
6. Fender Performance Series
Fender is a great brand when it comes to electric guitars, but is their patch cables for pedal boards any good? Yes, they are! The extra-thick PVC jacket reduces their Fender custom pedal couplers offer a 90% copper coverage shield that minimizes electronic buzz, and handling noise.
The Fender Performance series metal plugs are right angle, which saves space on your pedal board. Another great thing about them is that they come with a lifetime warranty, so all your patch cable-worrying days are officially over!
Options:
+ 6" 2-pack
Pros:
+ Great sound
+ Noise is really reduced, both handling noise and electronic buzz
+ Right-angle
+ Lifetime warranty
Why We Liked It - This stand can easily be integrated into any studio or stage. It would not be wrong to say that its use therefore can be applied to diversified settings. And the cable will work well with most microphones. It is a mixture of efficiency and durability at its best.
Looking for a bargain that will exceed all your expectations? Yes, you're right, who isn't? Perhaps Audioblast HQ-1 could be the cable for you? They come in packs of 6 and are really affordable. Almost suspiciously affordable… Sometimes when we see products that are really cheap, but the maker still says that they are of professional quality, we really doubt it, but read this quote from Audioblast themselves:
"Our pricing is really groundbreaking, please do not judge our products based on their low prices, please try us out and you will be pleasantly surprised, please do not forget to compare our gear with legacy brands (we will meet and exceed your expectations!)."
Many guitarists have followed their advice and are very satisfied with their purchase, and together with the low price, just these reasons alone are enough for many to try them too.
And they are actually really good despite the low price! The tone stays clear, and they come with a 5-year warranty, so if you'd need to get a new one you'll get it for free!
Options:
+ 12" 6-pack
Pros:
+ Very affordable
+ Works well
+ 5-year warranty
+ Nice clarity
+ Extremely flexible
Why We Liked It - There is really nothing to lose! If you want to find quality cables that do what it says on the box, and that are really cheap, these are the ones to go for! They even come with a 5-year warranty, which we don't think Audioblast would have offered if they weren't any good.
Number eight on our list is Hosa CPE-118, which is everything you want from a patch cable. It is in no way unique but does remind us of some of the other cables we've already had a look at. This is not necessarily a bad thing though, after all, how unique can a patch cable really get?
It features oxygen-free copper, which enhances signal clarity, and the Hosa low profile is very flexible and right angle, which makes space for more pedals on your pedal board. The price is really good as well, and we would recommend this patch cable for beginners and intermediate players that want to spend as little as possible but still get pretty good patch cables.
Options:
+ 6"
+ 6" 6-pack
+ 12"
+ 18"
Pros:
+ Cheap
+ Good for beginners
+ Good signal clarity
+ Right-angle plugs
+ Oxygen-free copper
Why We Liked It - Cheap, works like a charm… Do we have to say anything else? We don't think so! This is the kind of product that you can buy and use without thinking too much about it.
Have you ever wondered 'Why would anybody pick MXR 3PDCP06 over all the other wonderful patch cables for pedal boards on this list'? No? Ok, but if this introduction made you start to wonder about it, we'll tell you. The best thing about this patch cable is its flexibility and durable outer jacket. This, together with the right-angle plugs makes it really good.
Apart from this, it has everything else that the other pedal coupler connectors have, it offers a good tone and high quality. It's quite affordable as well.
Options:
+ 6" 3-pack
Pros:
+ Affordable
+ Flexible
+ Right-angle plugs
Why We Liked It - This is the kind of product that does what it says on the box, but maybe not very much more. Still, it's a great option, especially if you feel like you don't have the energy to compare all the different patch cables for pedal boards that are out there. It's going to work and do what you want it to do, which is the whole point of a patch cable when you think about it.
Have you been reading all these reviews and wondered if we only care about guitarists and their pedals? We're sorry about that! Let's throw in another kind of patch cable in the game just to mix things up! Hosa CMM-830 is perfect for modular synthesizers and sound modules. They are very colorful and fun and come in a pack of eight, which is really good. These cables connect audio gear with unbalanced mini phone jacks.
The signal clarity is great and they are very flexible.
Options:
+ 1 ft 8-pack
+ 1.5 ft 8-pack
+ 3 ft 8-pack
+ 6" 8-pack
Pros:
+ Connects audio gear with unbalanced mini phone jacks
+ Flexible
+ Good signal clarity
Why We Liked It - These are great wires for modular synthesizers and sound modules, you will not be disappointed! They are affordable, flexible, come in sets of 8 and are colorful like the rainbow itself, which really cheers us up!
Length - Though most patch cables come with extensions such that length is not an issue, there are a few models that are purposefully kept short in order to minimize tangling and coiling issues. If you need your patch cable to have a far reach, double check the length in the specs.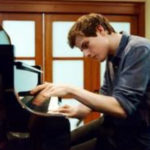 Patch Cable Buyers Guide
So that was the ten patch cables of the day, did you find any favorites?
Even though patch cables might not be the most fun things to shop for, it's essential to choose the right ones - here are a few things to consider when buying patch cables. It can really affect your tone, and it's an investment worth making. After all, you might end up using them for many years, and if you think about that, not even the expensive ones are very expensive in the long run. Hopefully, you've found the right instrument patch cables for you on our list!
But you might still be wondering what you need to think about when you choose instrument patch cables, and how you can know which ones are best. Take a look at our Buyer's Guide, and we'll answer the most frequently asked questions about patch cables!
What to look for in a Guitar Patch Cable?
When you buy patch cables, there are a few good things to keep in mind. First, you need to consider how much you can afford to spend, the more expensive, and the better the effects pedal cables. We're sorry, but it's true!
It's good to know that there are two different kinds of metal plugs, right angle and straight. Right-angled plugs will allow your effect pedals to be put closer together, which will leave you more empty space on the pedal board to fill with other pedals.
It's good to choose as short pedal couplers as possible. This goes for all effects pedal cables, as the length affects the sound quality. The longer the total amount of cable, the worse the sound quality you will get. Another aspect of this is that it doesn't look very good if you have a lot of long cables between your pedals.
What is a Patch Cable?
A patch cable is a short cable that connects your electrical guitar pedals. It's not harder than that, really!
Best Patch Cable for Pedalboard?
If you want to know our opinion, we would without a doubt name number 2 on our list, Mogami Gold patch cable, as the best one. The Mogami Gold patch cable extremely high quality and comes with a lifetime warranty, which is really rare.
Best Patch Cables for Bass?
Mogami Gold, that we think are the best ones for guitar, also works very well for bass guitar. There are no special patch cables for bass guitar, so any from this list works too.
Expert tip
Use as short cables as possible. You want the total length of all the quality cables you're using to be short for the longer they are, the more your tone will be affected.
Did you know?
Which patch cable you use is a more important decision than you might think, since cheap ones will affect the guitar tone, as mentioned in this study.
If you've enjoyed this review by Music Critic, please leave a positive rating: