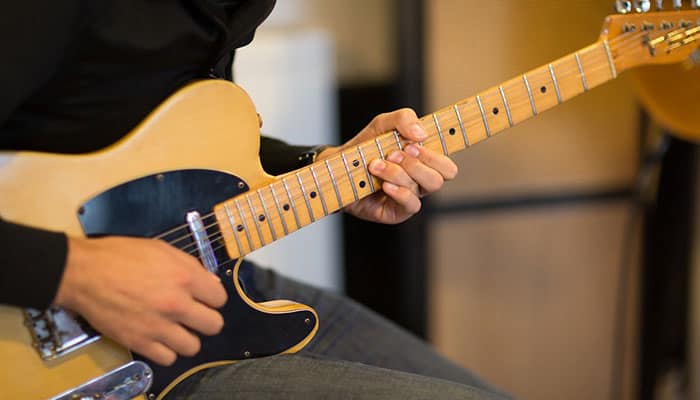 If you have small hands you know the struggle some guitar chords give you. You try to reach for the right chord, and it just feels like an impossibility. But don't worry - you're not alone. That's why we wanted to address this issue and create an article to help you find the best electric guitar for small hands. After all, if there are musical instruments that will make it easier to play with small hands, why try to use a guitar that makes your hands cramp?
We have read a lot of reviews from guitar players with small hands and have managed to narrow the selection down to six guitars that we think you should take a closer look at. We also know that simply reading about an instrument doesn't really help too much, so we've linked to some great YouTube videos! You can see and hear how the guitar is supposed to sound.
When you read through our reviews, note down the guitars you like the sound of. It's so easy to forget which guitars you've looked at and mix them up when you read about ten different ones. After you've read all the reviews, check out our buyer's guide. We'll provide the answers to a few common questions about electric guitars for small hands, which will hopefully help you in your search!
Let's have a look at our six top electric guitars for guitar players with small hands! We're positive you'll find at least one that's perfect for your needs! If you are looking for something really tiny - check out our review on the top ukuleles of 2022! Fancy sticking with electric? We've reviewed our favorite electric Ukuleles!
At a glance:
Our top 3 picks
Our team's top 3 recommendations
Squier Classic Vibe 50's Stratocaster

Fender Kurt Cobain Jaguar NOS

Ibanez GRGM21BKN 3/4 Size Mikro

9,5 radius neck
C-shape neck
Classic electric guitar
Alder body shape
Great for Rock N' Roll

C-shaped neck
24" scale length
Pickup selector switch
Authentic Nirvana sound
High-quality

3/4 guitar
Available in many colors
Cheap electric guitar
Good for kids and adults with small hands.
Check Out The Best Electric Guitars for Smaller Hands Below:
1. Squier Classic Vibe 50's Stratocaster
We'll start off this list with a real classic - Squier by Fender. The Squier Classic Vibe 50's is a great guitar if you're after electric guitars that have slim necks. However, this is not the kind of guitar that has a shorter scale length, so you'll still have to stretch your fingers a bit. The neck has a fingerboard radius of 9,5," and the neck profile is C-shaped.
Look!
The Squier Classic Stratocaster has the sort of design that everybody thinks of as soon as they hear the word "electric guitar." It has an body shape that's made of alder with a gloss polyester finish and has a classic design that will never go out of fashion. We particularly love the tinted maple neck, which ties the whole look of the guitar together.
Listen!
This Classic Vibe 50's Strat guitar for smaller hands has a cool vintage-style synchronized tremolo. The stock pickups this guitar comes with is great. It has three great custom vintage-style single-coil strat pickups. See more guitar pickups in this review.
If you want to find out more about this guitar and see it in action, check out this demo! You can hear how amazing the guitar sounds and learn more from a guy that works in a music shop.
Squier Classic Vibe '50s Sunburst Strat Demo at PMTVUK
Pros:
+ 9,5" radius neck
+ C-shape neck
+ Classic electric guitar
+ Alder body shape
+ Great for Rock N' Roll
Why We Liked It - There is no doubt that this is a good guitar; the question is if it's a good guitar for you. If you're interested in playing great rock n' roll, this is the perfect guitar for you. It's good for smaller handed players because it has such a small neck, but the distance between the frets is the same as other guitars. The neck is C-shaped, which most people with small hands prefer, as it's much easier and more comfortable to play.
Sound-wise, there is not much to say. It's one of Fender's guitars, and therefore we expect a certain build and sound quality. We can assure you that it doesn't disappoint - as you know if you've checked out the YouTube video we linked above. If you still haven't done that, we strongly recommend it!
What is Scale Length? Technically, it's the maximum vibrating length of the strings, measured as the distance between the nut and the bridge. A shorter scale length results in smaller frets, meaning a fretboard that's easier to stretch across. As a bonus, the strings are less tensioned, so barre chords and string bends become easier.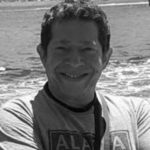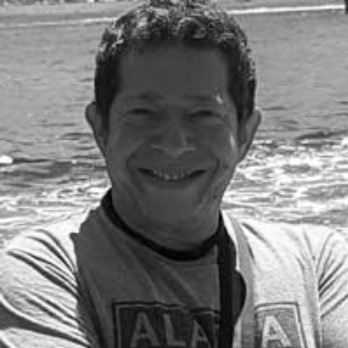 2. Fender Kurt Cobain Jaguar NOS
If you are a guitar player who loves Nirvana, you're in luck! Fender Kurt Cobain Jaguar NOS is the guitar for you! It has a modern c-shaped neck and a 24" scale length. This means it's really easy to play, even for people with small hands. If you happen to be left-handed, that's even better! This guitar model is available as a left-handed version as well.
This Fender modern guitar comes with a range of cool accessories to suit any type of player. Get a black textured vinyl hard case for your new electric guitar, and a Fender Kurt Cobain guitar book that contains photos and even an interview with Nirvana's guitar tech Earnie Bailey. So if you consider yourself both a Nirvana and a guitar nerd, you should really check out this guitar for smaller hands!
Look!
The Fender modern Jaguar NOS guitar looks very sophisticated and has a classic look with a modern twist. The build quality of the guitar body is excellent and will ensure this guitar will last for years to come. It also features a three-way toggle switch, a maple neck, and a rosewood fretboard.
Listen!
If you have fifteen minutes to spare, check this video out. Besides from teaching you more about this perfect guitar, it's also quite entertaining!
Fender Kurt Cobain Signature Jaguar
Pros:
+ C-shaped neck
+ 24" scale length
+ Pickup selector switch
+ Authentic Nirvana sound
+ High-quality
Why We Liked It - Do you like Nirvana? Do you like guitars? Do you have small hands? If the answers to these questions are yes, then you should buy this guitar for smaller hands!
3. Ibanez GRGM21BKN 3/4 Size Mikro
If you've got a little aspiring rocker at home who wants to start playing the guitar, check out this cool ¾-sized option from Ibanez! It features a smaller body size than a full-sized model, which doesn't just mean that it's good for people with small hands - it's great for kids as well. They can get a positive playing experience right off the bat.
Look!
This cool little Steve Vai Ibanez GRGM21BKN Mikro guitar is available in black, blue, white metallic purple, vivid pink, and walnut sunburst. Its pointy body design makes it look enough rock n' roll to make any kid practice the guitar more.
Listen!
Want to know what's behind this guitar's sharp appearance? Head on over to YouTube and watch this video, and you'll see what it's all about!
Ibanez GRGM21M Spot Run Guitar Review
Pros:
+ 3/4 guitar
+ Available in many colors
+ Cheap electric guitar
+ Good for kids and adults with small hands.
Why We Liked It - Let's face it. Sometimes people just need a guitar with a small body shape. This ¾ Ibanez GRGM21BKN Mikro electric guitar works well for short, small-handed adults as well as children learning to play. The fact that this Mikro guitar for kids and adults is available in so many different colors just makes us like it even more!
Aaaaand...stretch - You'll never see an athlete do a cold start, they always stretch before their event. In the same way, gently stretching your fingers before playing will keep you nimble, meaning you can always reach the frets that are at the edge of your span. And, as with any exercise, repeated stretching will eventually lead to enhanced finger flexibility.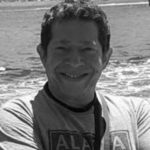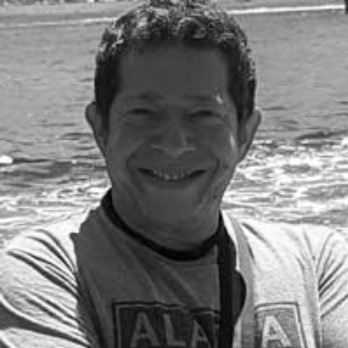 4. Gibson SG Special
Next up is an awesome, versatile guitar from Gibson. This model just completely rocks, in our opinion. (Get it?) Gibson makes great guitars, and this one is no exception. It has a 24 ¾ scale length, making it a little bit shorter than normal-sized guitars, which is good if you have small hands. It also features a 1 11/16" nut width and single coils.
Look!
We absolutely love the look of this Gibson SG Special guitar for smaller hands! This solidbody electric guitar is available in two colors - worn brown and satin cherry - and both look amazing! It features a thicker rosewood fingerboard than other models and a hand-rubbed oil finish. Why not check out the Gibson SG Special VE too?
Listen!
We strongly recommend that you watch this YouTube video if you want to learn more about this solid body Gibson SG Special guitar and listen to some of the sweet tunes it's able to make!
Pros:
+ Really nice design
+ 24 ¾" scale length
+ High-quality
Why We Liked It - This SG Special is the kind of instrument that sells itself. Many people feel like this is the one as soon as they lay eyes on it. It looks great, sounds wonderful, and it's one of the best guitars for small-handed people. What else could you ask for? If you're on a budget and this model is a little out of your price range, check out the Epiphone SG special for a cheaper alternative to the Gibson SG Special. Please note that the build and sound quality is lesser than that of the Gibson.
5. Fender Classic Player Jaguar Special
Number seven is a really nice travel guitar from Fender, Jaguar Special. We've come across many reviews that say that it's the best guitar the reviewer has ever owned, and we're not surprised! It's a really good guitar that has lots of potential and versatility. We also like that they include a deluxe gig bag so that you can transport your guitar in style and also make sure that you store it correctly at home!
This guitar is appropriate for small hands and has a 9,5" fingerboard radius.
Look!
This guitar is a real beauty, no matter which color you pick. The colors you can choose from are Fiesta Red, Olympic White, 3 Vintage Tone Sunburst finish, Candy Apple Red and Metallic KO.
Listen!
This electric travel guitar has a really nice, clear and crisp tone that is suitable for many genres and of course can be altered with different pedals. We recommend that you watch this YouTube video that will teach you more about it!
Fender Classic Player Jaguar Electric Guitar Demo
Pros:
+ 9,5" fingerboard radius
+ Deluxe gig bag included
+ Many nice colors to choose from
+ High-quality
Why We Liked It - This is the kind of guitar that is hard to go wrong with. Many people are absolutely in love with it, and it just sounds so good and looks so nice that it's impossible not to like. The 9,5" fingerboard radius makes it easier to play for the guitar player with small hands.
6. Squier by Fender Mini Strat
We're beginning to come to the end of the list, but we still have this great guitar left. Take a look at this cute little guitar for smaller hands! It's a ¾ guitar with a 22,75" scale length, perfect for small hands! It has a c-shaped neck, which is the most liked shape among small-handed people. This guitar also features a hardtail bridge for tuning stability.
Look!
This guitar has a very classic Fender look that most people like. It's available in red, black and pink.
If you're looking for another Fender option, why not consider the Fender Mustang? The Fender Mustang has a smaller scale than other models, with 22 frets as opposed to 24 frets. Its small size makes it another great choice for those seeking a great guitar that's easy to play.
Listen!
Curious to find out more about this nice guitar? Watch this YouTube video, and you'll learn everything you need to know and more!
Squier Mini Strat | A Rockin' Mini Electric Guitar
Pros:
+ ¾ electric guitar
+ Available in red, black and pink
+ 22,75" scale length
+ C-shape neck
+ 1-year warranty
Why We Liked It - If you're looking for a guitar for your kid, you should probably be looking for a smaller guitar than full-size, and this ¾ is a really great guitar for beginners. We like the cool colors and that the guitar comes with a 1-year warranty, in case anything should go wrong with it. Just contact their customer service team.
Drop D Tuning - If you're struggling to reach the bottom frets for E-string power chords, consider Drop D tuning. By dropping string 6 down a tone (from E to D), your index finger sits on the same fret as strings 4 and 5, avoiding stretching up two frets. A lot of rock is recorded using drop D, so it's a good technique to learn regardless of your hand size.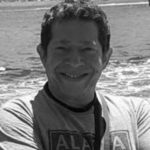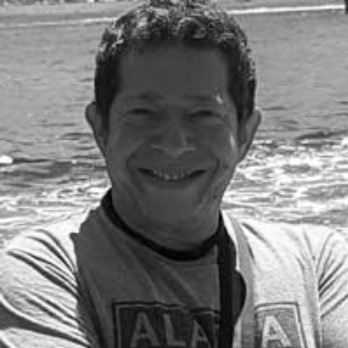 Electric Guitar for Small Hands Buyers Guide
What to Look for When Buying an Electric Guitar for Small Hands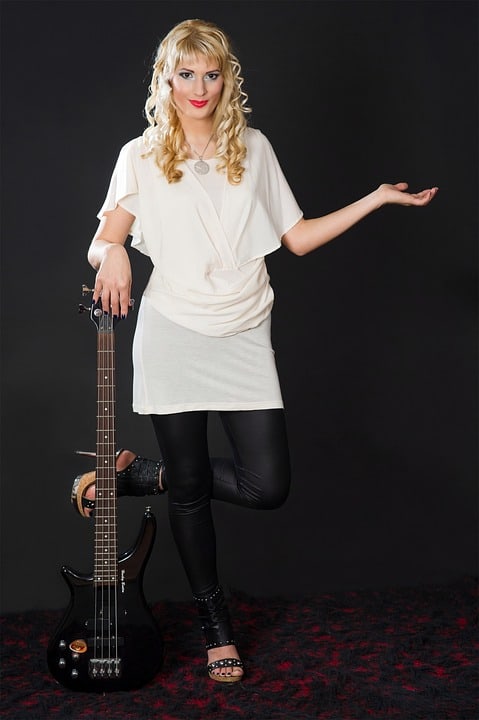 To be honest, except for the body size, the fretboard size, and the comfort side of things, there's nothing out of the ordinary that you should look for when buying an electric guitar for small hands. Just like when it comes to regular electric guitars, you'll need to find one that sounds and looks good, if that's important to you. If you can go to a music shop and try different guitars from our list, that might be very helpful to determine which one is perfect for you.
There are a lot of features to consider when it comes to buying your next guitar. For example, a c profile neck shape is much better for a smaller hand size, but you may find a better model without that feature. Or perhaps the fret size is more important to you. Consider the price tag - the quality of your guitar will increase with the more money you spend on it. These are just a few things to keep in mind when shopping for the best electric guitars for small-handed people.
The guitars we've included in this list are either in it because they have a thinner neck or a short scale length. Think about which one of these features you'd prefer - a smaller radius fingerboard or a smaller neck shape?
Is a Mini Electric Guitar Good for Small Hands?
Yes, a mini electric guitar can indeed be a good idea if you feel like a normal-sized guitar is too big for you. It's a great option if you want something that's easy to play.
However, keep in mind that someone with smaller hands or short fingers won't necessarily need a guitar with a small body - it's all about the neck and fret size. Even though the body of the guitar may be big, the fret sizes should be small. Avoid medium jumbo frets.
Is a 3/4 Size Electric Guitar Made for Small Handed People?
A ¾-size guitar is made for children, but that doesn't mean you can't buy one if you feel it's more comfortable to play than a full-sized guitar. Most adults can play full-sized musical instruments, though - especially electric guitars. This is because they already have a thinner fingerboard than acoustic models, as opposed to medium jumbo frets.
Just a quick note on fingerboard materials - look for a guitar with a rosewood fingerboard, as this is a popular choice and is a trusted material.
Do I Need a Guitar with a Thin Neck for My Small Hands?
It's certainly not something you need to have in order to be able to play the guitar at all. But if you have very small hands, getting a guitar with a thin neck shape might be a good idea. Electric guitars already have thinner necks and fingerboards than acoustic guitars, so just by playing guitar, you've made a good choice for your small hands.
In all honesty, most adults can play a full-sized guitar. But if you've already tried that and feel like a smaller guitar with a thin neck profile will suit your needs better, take this list to a music shop. Ask to test-play the small-sized guitars and see what they feel like. Some of the guitars have made this list because they have slim necks, whereas we've included others because they have a short scale length, as opposed to medium jumbo frets. Not all guitars are the same, unfortunately.

Conclusion
You know what they say: Life is like a box of… guitars! We can conclude that there really is a guitar for everyone, no matter how small your hands or arms are.
Even though you are shopping for comfortable guitars to play, you should still consider all the other features you would if you were looking for a normal guitar. There's no point in purchasing a guitar with a small fret size if the model comes with a mahogany neck or mahogany body when you'd prefer a maple one. Ask yourself about all the other features. Would you prefer single coils? An easy-to-reach volume knob or master volume knob? What about a Tune-o-Matic bridge or the nut width? These are all things to consider.
If you've found a few ones that you liked from our list, but you're not sure which one to go for, write them down. Head to your closest music shop and ask to test-play them. That usually makes things clearer. Remember that comfort is the most important thing apart from the sound of your guitar!
Expert Tip:
Electric guitars already have smaller fretboards than acoustic guitars, so electric guitars are generally better for people with small hands.
Did you Know?
Most often, you can make up for your small hands by doing technique exercises. These strengthen your hand and build up your muscles! This way, you'll be able to press the electric guitar strings down, even in awkward positions.
See how jazz guitarist Jane Miller compensates for her small hands with a thin neck guitar in her interview here.
If you've enjoyed this review by Music Critic, please leave a positive rating: