So you're finally starting to step out and discover who you are as a guitarist! You know you can't do it all by yourself, and you're not sure what class to take.
You may have just decided to try your hand out on some books, that might teach you what you need to know. Well, hopefully, we can help you make a great decision, by giving you some of the options and recommendations that we have made.
At a glance:

Our top 3 picks
Our team's top 3 recommendations
Best Overall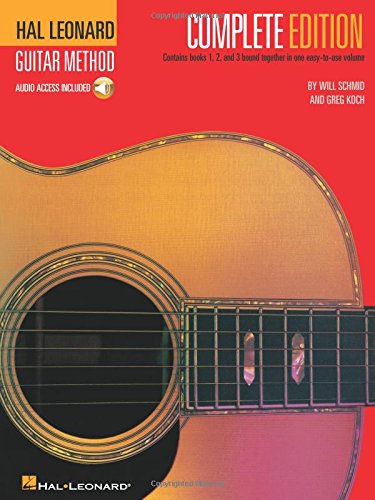 Hal Leonard Guitar Method

Audio files included
Can be accessed online
164 tracks of music that you can play along to
Learn to read music quickly
Short lessons
Premium Quality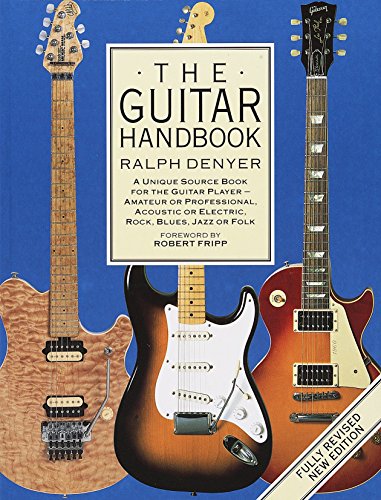 The Guitar Handbook: A Unique Source Book for the Guitar Player

Audio files included
Can be accessed online
164 tracks of music that you can play along to
Learn to read music quickly
Short lessons
Great value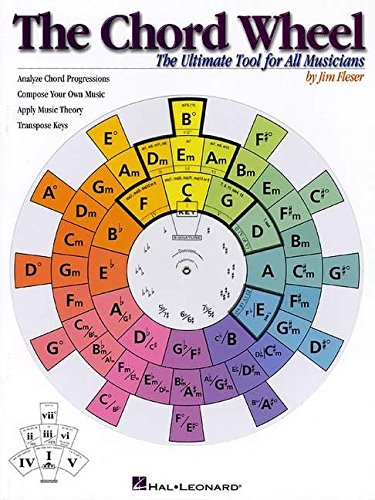 The Chord Wheel: The Ultimate Tool for All Musicians by Tim Fleser

Audio files included
Can be accessed online
164 tracks of music that you can play along to
Learn to read music quickly
Short lessons
View The Best Guitar Book Below
1. Hal Leonard Guitar Method
The Second Edition is amazing because it comes with all of his books in one! It doesn't get much better than that! "Hal Leonard's Method" is pretty much designed for anyone, at any level as it takes you from volumes `1, 2 and 3. He combined some of the best technical skills from around the world to help accelerate your learning process.
Pros:
+Audio files included
+Can be accessed online
+164 tracks of music that you can play along to
+Learn to read music quickly
+Short lessons
Why We Liked It - The convenience of having a book along with audio files and exercises is like a guarantee to your growth and success, in learning how to play the guitar. Everything is accessible online, and you can make the lessons short or long as you want. The book takes you through a gradual process, so, that you do not feel overwhelmed. If you like learning online, we recommend checking out Fender Play by Fender.
Learn notation! A lot of guitarists don't bother learning to read music, but that's like performing Othello without being able to read it. Reading and writing music is a great skill to have, especially for writing down licks before you forget them! And if you plan to go pro at some point, it's almost essential.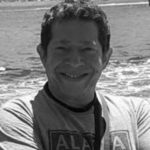 2. The Guitar Handbook: A Unique Source Book for the Guitar Player
This book is full of inspiration this, as it caters both to learning acoustic or electric guitar players, in a fun way! This book has been out for a while but has been redesigned with plenty of colorful photos and profiles, with some old masters and new masters. There's also a special lesson section that has 10 years of technological change and advancement, examples. This is not a dull book!
Ralph successfully breaks down music theory in a way, that is easy to swallow! Sometimes, music theory gives you a headache the first time you are trying to learn it, but with his approach, it is not so daunting!
Pros:
+Comprehensive and explaining chords
+Music theory easy to understand
+Examples of modal playing
+Techniques for intermediate and advanced players
+A great price
+Supporting handbook available
Why We Liked It - Adding the 10 years of technological advancement in the guitar industry, has made this a very eye-opening book! It is rather inspirational and shows you more of what is available to you as a musician! Aside from that, the fact that you get to learn music theory without the initial headache is definitely a plus!
3. The Chord Wheel: The Ultimate Tool for All Musicians by Tim Fleser
This book takes you on a shortcut journey to guitar musicianship success. If you are NOT wanting to learn how to read music, this book is GREAT because you are not required to learn reading music! You will get a kick out of the convenience of the spinnable wheel. It is one of the most prominent aspects of the book. It teaches you proper and practical applications of chord theory right in your hand.
Thus, making it so much easier for you to begin to compose your own music. Everything about this book makes music theory and composition a breeze and right at your fingertips!
Pros:
+Easy to analyze chord progression
+Easy for you to learn to compose music
+Apply music theory simply
+Learn to transpose keys
+No requirement to read music
Why We Liked It - The diagrams are so helpful in quickly understanding, how to operate the chords. It puts your mind at ease because it allows you to start making music, sooner rather than later. Also, discovering that there is no requirement to learn how to read music, takes a lot of pressure off!
Can't remember chords? We've listed a ton of great books, but if you're just starting out in guitar then you'll also need a chord book. Choose a pocket-sized book that can sit in your case until the day you really need it. And playing unfamiliar chord shapes is also a great way to practice!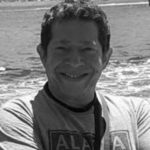 4. Zen Guitar by  Philip Toshio Sudo
This book has a unique and interesting flair. Zen guitar offers its eastern wisdom and how to apply it to music and performance of today. It postulates that every individual carries their own song, that makes them a special human being.
The book inspires the guitarists to unlock their own song through a series of life lessons presented in music. If you are an opened minded individual and don't mind seeing yourself from a multi-dimensional standpoint, this is for you!
Pros:
+Unique teaching approach
+Inspirational lessons
+Proven "Eastern" methods
+Redefined approach to music
+Teaches you to become a master guitarist.
Why We Liked It - It has a very refreshing approach to what it means to be a musician. There is a unique twist on things, that are impactful and eye-opening. It's not about commercialized methods, but tapping into your own song and sound to become a master guitarist.
5. Guitar Fretboard Workbook by Barrett Tagliarino
This guide will teach you how to be a master using your fretboard.
The system he reveals is an easy to use hands-on guide. You will be taught how to build a scale or chords without having to use any music reading, skills. His teaching structure allows a lot of creativity and flexibility.
The lessons are set up as to NOT overwhelm you. They are short, giving you the option to learn in 20 to 30 minutes, increment! No matter how busy your schedule is, you will easily be able to fit a lesson in!
Pros:
+Creative and progressing teaching method
+Hands on basics
+Instructions on modes and slash chords
+20 to 30 minutes short lessons
+Use at your own pace.
Why We Liked It - It is easy to use and you are not bound by long lessons! The language is for anyone to understand without compromising the value of the lessons being taught.
6. Music Theory for Guitarists: Everything You Ever Wanted to Know But Were Afraid to Ask
Music theory can be a scary endeavor for beginners to intermediate levels. The guitarist might feel a sense of overwhelm when it comes to diving into music theory. The wonderful thing about this guide is that it breaks down certain myths and mysteries of music theory.
An added benefit is that there are 94 really cool music examples to glean from! Examples always make the world of learning a lot easier, and entertaining! Lastly, to support the whole process there are audio files online to make concepts concrete!
Pros:
+Tons of music examples
+Ear training Lessons
+Comprehensive theory book
+Access to audio files
+Diagrams for easy learning
Why We Liked It - It makes learning music theory a lot less scary. It breaks things down for anyone beginning, intermediate to advanced to really understand and grab ahold of it. We love that it has audio files are available to help supplement, the book learning process!
7. Fretboard Logic SE: Volumes I & II Combined: 1 & 2 By Edwards Bill
You don't want to miss this opportunity. This special edition has two volumes of the Fretboard Logic Series and it's combined for a discounted price.
Part one, you will learn the organization of the fretboard and pattern organization, with a unique tuning system. In part two, you will learn the more magical stuff that makes learning guitar a breeze.
This book will teach you what you need to shorten the learning curve! If you are wanting to jumpstart how quickly you can learn the basics, you will want to learn this method.
Pros:
+Two volumes of material
+Tips to shorten the learning curve
+Ear tuning training
+Easy Fretboard training
+Easy memorization theory
Why We Liked It - We love the two for one volume with the discount price. Don't let the discounted price for you. This is a rich guide that will provide you everything that you need to be a successful guitarist.
8. Ultimate Guitar Chords, Scales & Arpeggios Handbook
This is a new edition, with so many lessons! You will be busy for a long time. Not to worry, not in a bad way though. There are just so many great lessons, you can be as busy as you want; becoming a great guitarist! There 240 lessons with step by step instructions, and streaming videos.
Everything you need to know about scales, techniques, guitar chords, and basic music theory is all wrapped up in this one book(plus, the videos included).
Pros:
+240 lessons with streaming video
+Chord theory concepts
+Easy to do exercises
+Covers all genres of music
+ Impact songwriting abilities
Why We Liked It - Well, you get three to five years worth of guitar lessons within this book. That is quite impressive, that amount of expertise without having to pay, bid dollars for classes! Let's not forget the 240 lessons and streaming videos. It doesn't get too much better than this!
9. Guitar Aerobics: A 52-Week, One-lick-per-day Workout Program
Guitar aerobics. Isn't that such a fun name?
You will definitely get your workout on as this has been developed, for anyone from beginner to advanced, there's something for everyone! You will be able to successfully expand your skill sets.
If you have ever had a desire to learn about all genres, then this is definitely the book for you! Accompanying, those lessons are the online audios that include "workouts" to help solidify what you are learning!
Pros:
+Training on all genres
+Online audio includes workouts
+52 weeks of lessons
+Exercises to increase your speed
+Exercised to increase your dexterity
Why We Liked It - This guide is like being a part of a boot camp(but a fun one!). Where you don't just get the theory, but you get plenty of workouts to choose from! There are 365 exercises for you to do, to improve in so many different ways. It will whip you, right into guitar playing shape!
10. Guitarist's Guide To Scales Over Chords
It's great to know all the chords as a guitarist. However, what do you do with the scales? How do you use the scales to your advantage to be a dynamic musician?
This is why you need this book. It gives you 14 scales all in detail, and the audios contain 99 recordings and 15 backing tracks to help you with progressions for practice. Knowing the scales with the chords will take your playing to a whole other level.
You can also change the sound of the audios, without changing pitch.
Pros:
+Learning scales in detail
+14 detailed scales
+99 audio tracks
+Online streaming
+Backing tracks for progressions training.
Why We Liked It - We like how specified this book is. It really allows you to hone in, on how to use scales over chords, which will make your guitar playing, more well rounded and mastered.
Don't Quit! Learning the guitar takes time, so don't be disheartened if you're not acing Joe Satriani licks after two months. Stick with the lesson plan in the book and, eventually, you'll start seeing great results. Regular practice is key, and remember even Satriani started out learning one chord at a time, so don't give up!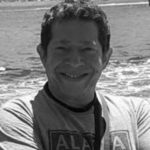 Guitar Book Buyers Guide
So, you have finally decided to embark upon your desire to play the guitar!
You've never picked up one before and may be feeling a little too self-conscious to take a class. I am right there with ya'. Instead, you decide to find a book to self learn. However, as you are searching you realize that there are thousands upon thousands of "experts" and tons of books.
Your mind is swirling on which one to pick. I am here, to help you know what to look for when buying a guitar lesson book. Let's begin!
How to Read Music
Any book that you decide to pick up should have a good amount of emphasis on learning to read music(other great books teach without the need, to know how to read music and that works too!). Now, I know for a lot of people learning to read music, is a very scary thing. However, the way music is taught these days is not as scary as it needs to be. It's actually more simple than you think, to learn how to read music.
Guitar tabulations is a system that is rather easy to understand and get you into the basis of reading music and then you can move on from there. If you are looking to read music, get a book that teaches guitar tabulations!
Identify Open Position Notes
This all has to do with the first three frets on each string. A good guide teaches you the names of your open strings, and then the notes on every string. That way, you can get familiar with the smaller dynamics of playing each group of notes.
Music Theory
Even as a beginner in music, it is advisable that you learn music theory. If you think about it like this, it's basically like the grammar of music. If you learn the grammar of music, you are able to compose music that sounds more fluid and structural.
Strumming Patterns
Great! You have got some music theory under your belt. You have all the cords down and maybe you're feeling a little bit accomplished! Hold on! Unless you know strumming patterns the chords aren't going to do much for you.
Learning rhythm is important. A good book/guide will show how to strum those chords to perfection, to make a beautiful song!
Tuning By Ear
There are a plethora of electronic tuners out there, that can help you to get the sound you are looking for. However, there still is nothing like tuning by the natural ear. It is with your ear that you can get the most on point and correct sound, that you are looking for. So, in a good guide, make sure that they are teaching you tricks and tips, on how to tune by ear.
Intimate Knowledge of Chords
If you want a well-rounded experience, and learning how to play the guitar, in-depth knowledge, as many chords as you can learn will make you a stand out guitarist. Some books tend to focus on just the basic chords, but my recommendation is to learn as many as possible.
What Are Some Guitar Books for Beginners?
"Guitar Chord Handbook: Over 500 illustrated chords for Rock, Blues, Soul, Country, Jazz, & Classical" by Phil Capone. He stresses that in-depth knowledge learning all the chords.
When I say this is in-depth chord training, it really is. In this book, Phil has over 500 Illustrated chords that cover all the genres of music, such as classical, jazz, country, soul, rock and blues. It is designed to be compact enough to fit in your bag, but the illustrations are complete enough, so, you get the full gist of the fingering diagrams, for each chord that is pictured in the book.
This book has been sold all over the world! 360,000 copies. So, you can see for yourself, it is a good one to buy.
"Complete Technique for Modern Guitar: Second Edition" by Joseph Alexander
In learning the guitar, there are so many different things to focus on. But, in Josephs book, he teaches you exactly what to focus on to maximize your time. There's no such thing as obscurity with Joseph's book.
Sometimes when newbies are looking for the right kind of information, they are searching all over the Internet and coming up with random exercises to do. There's nothing random about what Josephs book has to offer! It gets right down to business!
"Hal Leonard Guitar Method, Complete Edition: Books 1, 2 and 3" by Will Schmid and Greg Koch.
This book actually combines three books into one method. Great bang for your buck. The wonderful thing about this method, it's based on years of teaching, of all ages. It has combined many musical teaching ideas from around the world.
The other wonderful advantage of this book it's basically like a full-on course since it comes with three volumes in one. There extra special files available online, for a greater realm of support in learning.
Lastly, "Teach Yourself to Play Guitar a Quick and Easy Introduction for Beginners" by David M. Brewster.
Now, this is for those of you who don't have a lot of time and would just like to learn the basics. This guide is 40 pages and gives you the fast track to learning things quickly.
What are the top guitar books for self-teaching?
"How To Learn Guitar: The Ultimate Teach Yourself Guitar Book" by Pauric Mather.
This book is all about visual stimulation along with practice over 200 pages of gorgeously Illustrated guitar lessons, everything that you need to be well self-taught.
There are over 100 playing tips to help you accelerate your learning. You will learn how to change chords fast and what it takes to play your favorite songs quickly, This is a fabulous option for a beginner.
"Guitar All-In-One For Dummies, Book + Online Video & Audio Instruction" by Jon Chappel.
This is a wonderful comprehensive choice for beginners. As you will learn about the different genres of music rock, blues classical, and more. You will get the basic breakdown behind guitar mastery. Learn how to express yourself through your own compositions with freedom. Step by Step, exercises are included to increase muscle memory and dexterity.
What Is The Best Way To Learn Guitar?
Learn how to play the chords as fast as you can. The quicker you can learn the keys and the chords, the quicker you will be on your way to becoming a guitarist.
Learn all of the universal strumming patterns that will help you flow more smoothly.
Try to learn 10 easy songs at first, to help build your confidence and then move on to more challenging options.
How Hard Is It To Learn Guitar?
Well, that depends on a number of factors. At least nowadays, we have many guides that break things down, into easier learning steps. Of course, there are some common challenges that people tend to face.
One, changing between chords to reach different strings. Two, getting used to your fingers hurting while practicing. Three, the notes that you are trying to play, may not sound as clear as you like. That only takes a bit of practice and before you know it, you will be proud of how you sound!
Conclusion
I know that this has been one hefty guide! However, I am sure you have the knowledge needed, to go forth, and decide what type of guitar lesson book, you need. All of the choices listed are proven with a high record of rave reviews. Whatever decision you make, it will be a good one!
If you've enjoyed this review by Music Critic, please leave a positive rating:
[vc_separator