In this article, we are going to look at the 9 best cheap electric guitars on the market. We'll show you some fantastic instruments that deliver exceptional value-for0-money, making them a good choice for guitarists of all levels. We'll also explore the methods that the best guitar brands have used to make great electric guitars more accessible to the masses.
Musical instrument manufacturers have two choices when it comes to producing budget models. They either make a high-quality instrument that they sell for little or no profit, safe in the knowledge that their high-end models will give them enough profit to allow them to sell the budget instruments for a lower price. The other option is to use sub-par components and lower build quality to produce poor-quality instruments that might bear the manufacturer's name but cannot compare to the high-end products that the companies are known for.
In this day and age, we often order instruments online, which is very convenient. But how do you know in advance if you're buying a quality product or a dud? Fortunately, in this article we'll present you with those products that meet our high standards. This means that you can be assured quality if you purchase an item on our list. Let's have a look at them!
At a glance:

Our top 3 picks
Our team's top 3 recommendations
Best Overall

Epiphone Les Paul Special-II

Great Les Paul tone
Humbucker pickups
Narrow neck - Just like the original Gibson model
Premium Quality
Squier by Fender Classic Vibe 70's Stratocaster

Great Les Paul tone
Humbucker pickups
Narrow neck - Just like the original Gibson model
Great value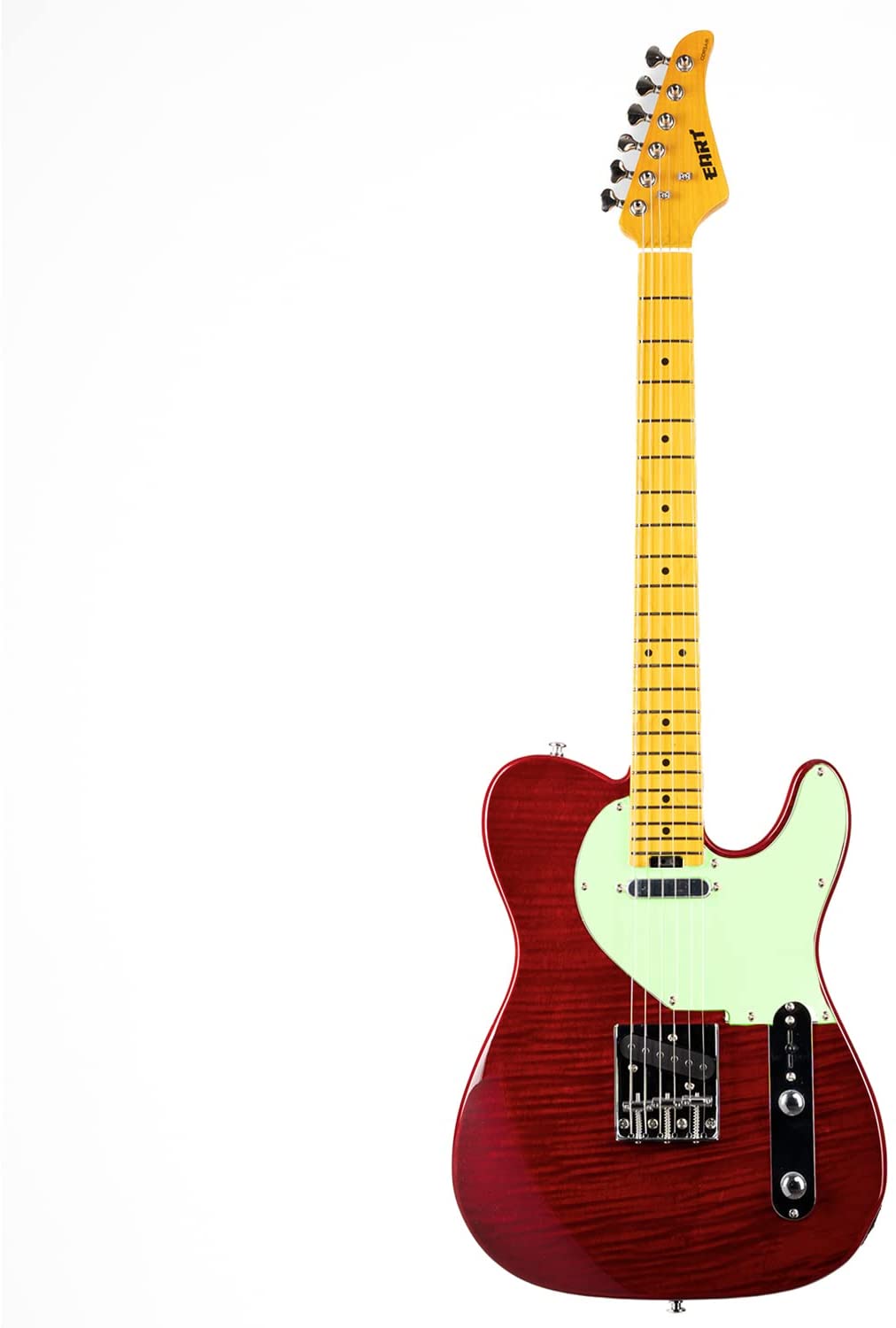 EART Classic Telecaster

Great Les Paul tone
Humbucker pickups
Narrow neck - Just like the original Gibson model
View The Best Cheap Electric Guitar Below
1. Epiphone Les Paul Special-II
The Les Paul Special-II from Epiphone is a solid contender for the best cheap guitar because it has all the characteristics of a much pricier model.
As you may or may not know, Gibson purchased Epiphone so that it could compete with rival brands who had started to produce budget versions of its most famous models, including the Le Paul. That means that this Les Paul is the closest that you can get to a Gibson without needing to pay the big bucks for the premium version. Of course, it isn't quite the same, but the value-for-money that this product delivers is impossible to argue with.
The Epiphone Les Paul Special-II guitar features a LockTone Tune-O-Matic bridge and a stop-bar tail-piece for added sustain. Changing strings is also a breeze thanks to these elements.
This guitar has a gorgeous, durable mahogany body, as well as a bolt-on neck with a rosewood fingerboard, which includes 22 frets.
The pickups are 700T/650R, which are open-coil humbuckers, and they deliver that unmistakable Les Paul tone. It has stunning vintage sunburst aesthetics. And it comes with D'Addario 10-46 strings.
Pros:
+ Great Les Paul tone
+ Humbucker pickups
+ Narrow neck - Just like the original Gibson model
Why We Liked It - The Epiphone Les Paul Special-II comes in at just below the $200 mark and beautiful tone, superb sustain, and a playable action. The guitar strings deliver definition and clarity. It is a gorgeous instrument to look at too, thanks to the iconic Les Paul shape and coloring. For the price, you'd be hard-pressed to find such a quality product.
Epiphone vs Squier - Always had your eyes on famous guitars such as the Stratocaster, Telecaster, Les Paul, or SG? Epiphone and Squier place these ultra-famous guitars into your hands at an excellent price. Both brands are subsidiaries of their higher-end equivalents and have an awesome reputation - the perfect precursor to owning the real thing!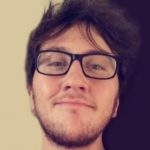 2. Squier by Fender Classic Vibe 70's Stratocaster
This entry-level Squier Affinity features the popular Stratocaster, double cutaway body shape. It has an alder body which is very lightweight, and it also has a bolt-on, c-shaped maple neck, as well as a rosewood fingerboard.
This guitar is loaded with fantastic features. It has two single-coil Strat pickups and one humbucking bridge pickup. This is a popular pickup setup known an 'HSS' setup, which is commonly referred to as 'Fat Strat' sound. It has five-way switching with a master control for volume.
This product delivers that notorious Fender Strat tone and is available as part of an economically priced kit. That means that it comes with a guitar amp, a lead, a strap, and everything else you could possibly ever need, right down to an Allen key!
Pros:
+ Lightweight alder body
+ Excellent build quality
+ Strat tone
Why We Liked It - The Squier brand always delivers excellent, budget versions of Fender instruments, and this cheap guitar is no exception. It offers that famous, Fender Fat Strat tone, as well as superb build quality that ensures it will deliver long-term performance. The fact that it comes with lots of useful accessories is another big plus. If you're a fan of Strat tone, then this is the best budget option, in our opinion.
3. EART Classic Telecaster
But that's not the only unique thing about this guitar. It features a U to C compound neck profile with a thicker shoulder for the lower frets and a slimmer C for higher frets.
The guitar features hand-polished stainless steel frets for durability and a smoother playing surface. Thanks to the scooped heel join, you can access them with ease. Whether you're chording or soloing, play beautifully with this guitar.
Pros:
+ Unique forearm contour and belly cut for comfortable playing
+ Stainless steel frets
+ Unique neck and shoulder
Why We Liked It - We love the design of this guitar. The unique forearm contour and belly cut provide a more comfortable playing experience, meaning you can play for hours without getting bored.
Upgrades - The strings supplied with most budget guitars can be upgraded for a pretty decent improvement in overall tone. Replacing the strings is also cheap and easy, and you'll be able to pick strings that compliment your guitar and playing style. Of course, you don't have to do it straight away, but at some point in the first few months is a good idea.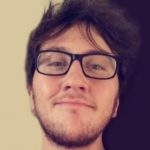 The LTD brand was created in the mid-90s to help offer ESP guitars for a lower price point. This LTD guitar, which is part of the EC Series, features a single, cutaway Eclipse-style body that is crafted from basswood. We loved theunderstated, classic, black gloss finish, which will certainly turn some heads.
It has dual humbuckers for hard rock sound and epic tone. The LTD own-brand pickups are superb quality, in our opinion. We found these components to compete with much more expensive instruments, which enhances the value-for-money that this product offers, in our opinion.
Some of the more notable aspects of this instrument include the Tune-O-Matic bridge and the tail-piece that's similar to what you find on the Epiphone Les Paul. It has a U-shaped, maple neck with a rosewood fingerboard. It has a slightly larger scale length with 24 frets, although the nut width is standard. The electronics are passive and of a high caliber. The guitar also comes with a gig bag and each product is covered by a limited lifetime warranty.
Pros:
+ High-quality construction - No outsourcing to other manufacturers
+ Dual humbuckers for gritty distortion
+ Good tonewoods
+ Basswood body
Why We Liked It -It's a superb, budget model that has dual humbucker pickups that deliver fat, warm sound. The price is competitive, which is typical of ESP. It also looks very cool indeed. We rate this guitar very highly, and think that it should be heard to be appreciated.
5. Ibanez GIO Series GRX20Z
Ibanez is one of the most famous brands when it comes to affordable guitars that deliver a huge bang for their buck. This one is part of the GIO series, which is one of its budget lines. What's great about Ibanez, is that all its instruments go through the same inspection and quality control procedures regardless of their price tag. So, you will always know that an Ibanez guitar will be flawless when it arrives at your home.
This model is a solid-bodied instrument that features a double-cutaway basswood body, which is the shape we associate with Strats. It has a GRX bolt-on, maple, c-shaped neck with a rosewood fingerboard that offers 22 frets. The build quality is exceptional, in our opinion. It has dual, Powersound humbucking pickups, a FAT 6 bridge, and a standard tremolo handle.
Overall, this is a lovely product that's loaded with top-quality features, making it a superb choice for your first guitar.
Pros:
+ Dual humbucker pickups
+ Tremolo handle
+ Comes with accessories
+ Very low price
Why We Liked It - There is so much to like about this product. It delivers powerful sound, gorgeous tone, and looks lovely too. Not only does the instrument offer superb value, it comes with accessories too, including a gig bag, a stand, and a polishing cloth. It's a great all-rounder that any budding guitarist will love.
6. Squier by Fender Affinity Telecaster
This is another budget Squier guitar that is modeled on one of Fender's best-selling, most iconic axes, which is the Telecaster. This product is an affordably-priced version of a Tele that delivers a rich, cutting tone, and that famous Tele twang that you'll have heard on countless recordings through the years, including by Keith Richards, Joe Strummer, and Graham Coxon.
It has a solid alder body, and it features a typical Telecaster shape. It has a maple C-shaped neck and fingerboard. It is, however, possible to purchase an Indian laurel version too.
The Fender Affinity Telecaster features 21 frets which are larger than standard frets for added comfort. It's got a 25.5 scale length and a 1.6" nut width. There are two vintage-style, single-coil pickups, and it offers 3-way switching so that you can vary and craft your own tone. Of course, there are EQ and volume control knobs to control the guitar too.
Pros:
+ 21 jumbo frets
+ 2 single-coil Tele pickups
+ Tone control
+ Affordable price
Why We Liked It - If you're a fan of the famous Telecaster tone, then this is the budget choice for you. It is lightweight, easy to play thanks to the jumbo frets, and it looks fantastic too. We also love the amount of control it offers guitarist over tone. A superb instrument, in our opinion, which delivers typical Squier value-for-money.
This beautiful Oscar Schmidt guitar features a single-cutaway design that is similar to the Eclipse guitar from ESP that we've already looked at. It is also reminiscent of a Les Paul. But the looks aren't the only pro for this guitar. It features high-grade materials too, including a mahogany body and a set, maple neck. You have two choices when it comes to the fingerboard, either rosewood or ebony, both of which are inlaid with mother of pearl in a serpent shape.
To return to the looks, we think the gold tuners are also eye-catchers. And the tone it delivers will also turn heads. That's because it has humbucker pickups, which can be controlled thanks to a 3-way switch. The distortion is perfect for hard rock, we think. If you like your tone big and juicy, then this is a superb budget product for you.
Pros:
+ Gorgeous looks
+ Great build quality
+ Les Paul-like sound.
Why We Liked It -  It's got striking looks, powerful tone, and is built to last. Overall, it's a flawless instrument that offers incredible value-for-money. If you're looking for an ax to rock out with, then this is it!
8. Dean Guitars Vendetta XM Shredder
This is a solid, entry-level, budget-friendly guitar from Dean, which is a brand that we adore. In the past, Dean was known for high-end guitars, but it has recently turned its focus to producing low-priced guitars, of which this product is an excellent example.
It has a solid, paulownia body that has a similar shape to a Strat but not exactly. It features a uniquely-shaped headstock. It also has a bolt-on style neck that is loaded with a Tune-O-Matic bridge, and also a string-through-body design that provides great tuning retention. The rosewood fingerboard with 24 frets is a dream to play and looks good too.
It has a pair of Dean's own-brand, balanced humbuckers. They offer very punchy high-end frequencies, as well as solid, overall sound. The sustain is exceptional too. And we love the vintage, retro vibe that the guitar gives off.
Pros:
+ Rare tonewood
+ 24 frets
+ Tune-O-Matic bridge
+ Dual humbuckers
Why We Liked It - This is a great product that includes premium features, such as the 24-fret, rosewood fretboard, tune-o-matic bridge, and unique headstock. The tone is the best feature, though, and a good choice if you like distortion and sustain. For the price, a solid pick.
Last on our list is this Jackson JS22 Dinky, which is an archtop, electric guitar. If you've not heard of Jackson before, then you may not know that this company is another subsidiary of Fender. Unlike Squier - which offers budget versions of Fender's famous models - Jackson is all about innovation, so each of its low-priced instruments are unique.
This model is made from basswood that has a polyurethane coating. It features 24, jumbo-sized frets for very easy playability. The bolt-on, maple neck has graphite reinforcements to enhance the durability of this budget product.
When it comes to looks, then you have to love the fingerboard that is bound with shark-fin inlays. Its black hardware is stylishly offset by its color, which also enhances its looks, in our opinion.
This instrument has a double-locking, tremolo-synchronized, fulcrum bridge. It also has dual humbucker pickups that deliver high output thanks to the ceramic magnets that are integrated into them. The electrical components in this guitar are certainly of a very high quality.
Pros:
+ Dual humbuckers with ceramic magnets
+ Locking tremolo
+ 24 jumbo frets
+ Elegant inlays
Why We Liked It - This guitar features great build quality, with the craftsmanship and attention to detail evident when holding the instrument. The fat frets make it much easier to play. And we loved the hard rock sound that it delivers thanks to the humbucker pickups too.
Basswood vs Alder vs Mahogany - There are three main kinds of wood used for budget guitars, basswood, alder, and mahogany. Alder has the brightest tone overall, whereas mahogany and basswood provide a darker tone. Most budget guitars have a maple top also. It's worth mentioning that mahogany is much heavier than alder which is the lightest wood of the trio.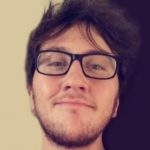 Cheap Electric Guitar Buying Guide
If our reviews have left you with a few unanswered questions then our buying guide is where you should find those answers.
What to look for in a cheap electric guitar?
First, before you start looking, you need to decide what it is that you want. Of course, we know that you want an electric guitar that won't cost an arm and a leg. But what characteristics are the most important to you? What type of genre do you want to play? Do you want the guitar to be light or to feel heavy slung over your shoulders? Answer these questions and ask yourself others about what exactly it is that you want, then you're ready to start looking.
Next, when you're looking, then you'll need to check out the features. We recommend checking what wood the instrument is made from. Cheaper models can sometimes be made from sub-par materials that won't just make the tone worse but will also make it far likelier that the guitar will break more easily. The better the woods, the better the instrument. It's as simple as that.
The pickups are another area you need to be looking at. You'll find a big difference between the style of pickups, with humbuckers, for example, offering beefy, full tone, while single-coil pickups will offer more clarity. We've written an article about pickups that should enlighten you on this important feature. Check it out: 10 Best guitar Pickups to buy right now.
In this price range, you'll only have 3-way switching options, so this isn't an important feature to focus on.
Different tonewoods have a big effect on the tone that the pickups receive. Alder was a popular wood in the 50s and 60s and tends to still be the go-to for Fender and products that are modeled on Fender Strats or Telecasters. Sometimes ash is used to give the higher end better sustain, but this can lead to dampened mids. Alder is lightweight and provides warm mids and lows but the highs are not so resonant as other wood options. Mahogany is another popular choice. It is pretty neutral so it gives a good balance across high and low frequencies. Lots of mahogany neck and bodied guitars have a maple top accompaniment to complement one another's tones. This is what you'll find on Gibson Les Paul Juniors and SGs.
It's always important to get a good deal. For that reason, we recommend sticking with a reliable brand, as well as buying from a reputable online store. Lots of the top brands don't just offer high-end models, but also offer quality low-price versions too. It makes sense. If your first guitar is a budget Les Paul, for example, then it's likely that once you're a better guitarist, you'll want to invest in a high-end Les Paul, so it benefits the brand getting you onboard early. That's why lots of the big manufacturers make sure that their budget models feature a good build quality. Of course, many of these manufacturers subcontract the construction to external facilities, which is the case for electric guitars made by Squier, but you still get good quality.
Where to buy a cheap electric guitar online?
You can buy cheap electric guitars online directly from the guitar manufacturer's websites or independent sellers on a variety of e-commerce sites. All of the guitars we have reviewed in this article are available on Amazon, and we have provided the relevant links with each product.
As with any online purchase, we would advise you to check the sources before you commit to buying as there are a few sellers masquerading as official dealers for well-known guitar brands who are operating fraudulently. If the bargain is too hard-to-believe, then there's a good chance that it isn't the real deal.
Can you get a good cheap electric guitar?
The short answer is yes! The industry is a competitive hub of activity thanks to constant technological improvements and companies working hard to redesign its products with smaller budgets in mind. There are countless models on the market for lower prices than ever before.
You would be forgiven for thinking that a cheap guitar will be a piece of junk. Once upon a time, cheap imports were passed off as the real deal, leading to lots of budding guitarists purchasing guitars that caused countless headaches. These days there's no need for these headaches. As long as you do your research, reading information online from experts in the field, then you can find lots of great options that are just a click away.
Of course, a seasoned professional seeking top of the range, high end, and boutique models won't find as much merit in these budget-friendly guitars, and yet, most are still pleasantly surprised with what is now achievable and attainable with lower priced tonewoods and low-cost manufacturing procedures.
Many people look at the place of origin of a product and are instantly turned off. This is especially true when it comes to a 'Made in China' product. It is fair to say China has a tainted reputation of producing some cheap and nasty instruments, but it is important to remember China is also at the forefront of cutting-edge technological advancements and high-end manufacturing processes. China actually produces some of the best electronics in the world. So, it's no wonder that lots of top brands have moved their budget products' manufacturing over to China.
It is advisable when shopping in the lower price category that you look around and take some time to understand the specifications. Choose something reliable with great feedback regarding the craftsmanship, that has decent tonewoods, and pickups that are also high-grade. Check multiple websites for reviews, watch YouTube demonstration videos (keep in mind that the sound quality on these videos can be poor because of the equipment used for filming rather than the instrument) and you should find something suitable.
As long as you keep an open mind and don't expect too much of a budget version, then you sure to get great value-for-money.
What cheap electric guitar for a beginner?
If you are a novice then you will probably find any of the reviewed guitars above suitable as a practice instrument or a beginner guitar. Smaller guitarists may require - and prefer - something with a slightly shorter scale length, like one of these small neck guitars. We've also completed a review on our favorite electric guitars for beginners.
Yamaha is well known for producing some of the best affordable, entry-level instruments, and it specializes in student, budget-friendly instruments. Ibanez is also a great choice. It makes over 300 different electric guitar models, and a lot are in the affordable price range to suit beginners. As a novice electric guitar player, it might be worth looking at a set of electric guitar strings better suited to a beginner, and you should see our 10 Best Guitar Strings in 2023 article.
Best budget electric guitar under $200?
We can recommend any of the products on our list. Squier guitars are popular options and have been the first guitars of many budding musicians. They also come in bundles with everything a starter needs for the price. The Ibanez GIO model is a quality product. The model from Dean offers exceptional value for money, including features that you'd usually find on a much more expensive instrument.
If you are looking for the cheapest of the lot, then go for the Ibanez GIO. It is around 25% cheaper than its competitors and it uses the same quality woods as those models. It also comes with a gig bag and a stand so is great value for money.
If you want something heavy and loud we say go for the ESP LTD EC-10.
Conclusion
The budget price range is a thriving and competitive market place. Companies are always trying to at least match - if not out-do - one another. This can make it difficult to discern the good from the bad. Sometimes the only thing they differ on is their aesthetics because ultimately if there was a cheaper way to produce an electric guitar without compromising the sound they would all be doing it. So, we have seen them reach an equilibrium where the majority of guitars at the same price point don't differ radically. They offer the best available parts and construction for the given cost.
At the end of the day, if you purchase one of the products on our list from a reputable seller, then you'll be buying wisely. The key is simply to choose one that delivers the tone, looks, and weight that you require. Choosing one that comes with accessories can also make for a better bargain too.
Expert Tip
It might be worth checking out our Best Guitar Brands in 2023 article for a little extra info on the subsidiary companies and the budget lines provided by some of the world's guitar manufacturing industry leaders. Some brands have better subsidiaries than others, with the manufacturing techniques and the materials used being key to the quality that they offer.
Did You Know?
Guitar gear doesn't define the guitar player. Many professionals have a sentimental connection to their first guitar, and continue to use it long into their career. Remember, it's what you do with the instrument that matters. So, make sure that you practice, and also enjoy the process of becoming a better guitarist.
If you've enjoyed this review by Music Critic, please leave a positive rating:
[vc_separator