A replacement set of pick-ups can revamp any guitar, in this article we are having a gawp at 6 different selections which make a good case for being the best P90 Pickups.
A hubris that modern guitarists can fall prey to is wanting a new instrument every-time we pass a store which leads to many of us owning several.
Sometimes we are also guilty of wanting that which we simply can't afford and substituting our desires with countless surrogate models as a method of remedying our cravings.
A good alternative to help quash the habit of buying more guitars is upgrading what you have, giving it a new lease-of-life. The electronics can be a game-changing place to start - so here are out P90 pickup reviews.
At a glance:

Our top 3 picks
Our team's top 3 recommendations
Best Overall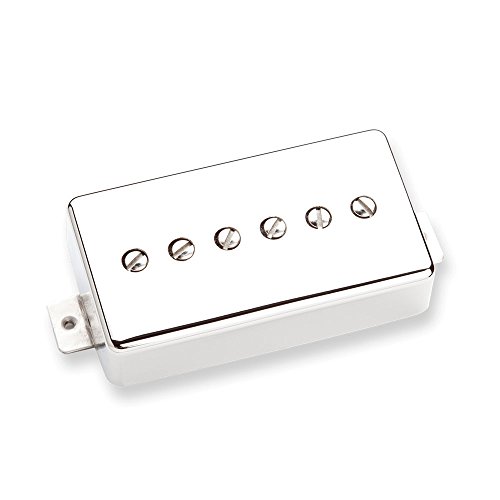 Seymour Duncan SPH90

Great P90 replacement pickups.
Metal housing.
Alnico magnets.
Premium Quality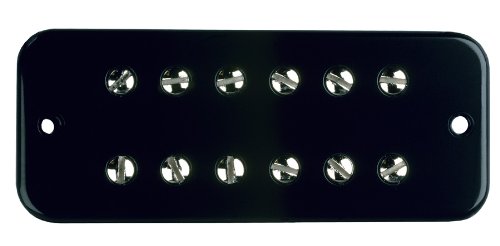 DiMarzio DP210 Tone Zone P90

Great P90 replacement pickups.
Metal housing.
Alnico magnets.
Great value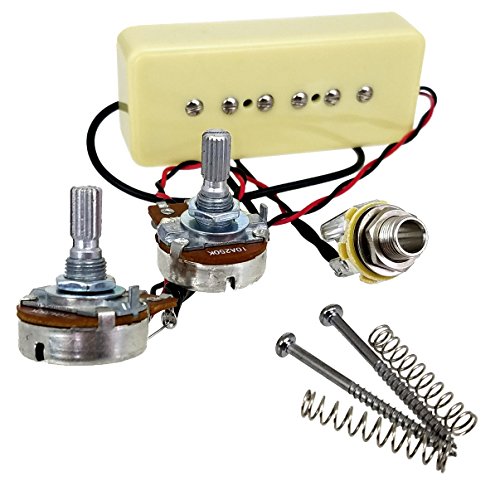 Soapbar P-90 Guitar Pickup

Great P90 replacement pickups.
Metal housing.
Alnico magnets.
View The Best P90 Pickups Below
For starters, we highly recommend the SPH Phat Cat from Seymour Duncan, who make a large variety of top-notch options to suit a wide budget range. They are a Custom-Shop creation which provides a humbucker-sized piece.
They are beautifully made single-coil soap bar option which features high-quality metal housing that helps reduce hum. They are a durable choice that has a nice weight to them and have a modern, polished aesthetic.
They harbor Alnico II magnets which softens their attack, brightening the tone overall they give rich audio reproduction with P90 thickness and are a great option for those who want a clearer vintage sound for their leads
Pros:
+ Great P90 replacement pickups.
+ Metal housing.
+ Alnico magnets.
Why We Liked It - IThey have a great flavor, allow for some diversity to play with, a little more subtle than a Humbucker.
The right genre - P90 pickups have quite a distinct sound, and it won't be for everyone or every style. If you are a jazz player, a funk player, a blues musician, or in a country band, P90's are for you. The amount of clarity and definition these pickups provide is gorgeous when used properly. P90 pickups are often found on Hofner guitars, which highlights their history in jazz and blues music.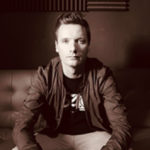 2. DiMarzio DP210 Tone Zone P90
Now for another awesome option, the DP210 set from DiMarzio serve up P90 capabilities in a very flexible format.
It is a bridge pickup which delivers the high-gain, phat edgy tones of their notorious Tone Zone Humbucker with a desirable P90-style mid-range depth.
It features a broadened magnet field between the pole pieces and can be wired to functions with a single or double coil mode via parallel pickup or splitting the coil.
Pros:
+ Flexible option.
+ High-output.
+ Thickened middles, but not heavy.
Why We Liked It - It is excellently put-together and the 2 modes have very distinct differences but overall it has a quiet Humbucking feel and is idyllic for clear bluesy leads.
3. Soapbar P-90 Guitar Pickup
This next selection is a bargain soap bar which is marketed toward those who have little experience wiring they come pre-wired with their own volume, tone, and output jack which makes for an incredibly simple install.
It has flush-mounted Alnico II pole-pieces which pickup a balanced string signal. They serve up a range of vintage-sounding Gibson-like tones and are ideal for a raunchy blues set.
The pots allow for a fair sweep and because they are already wired, they could be good for installing in a custom-build cigar-box style guitar if anyone is thinking of building completely from scratch.
Pros:
+ Pre-wired pickup.
+ P90 richness.
+ Very low-priced.
Why We Liked It - They are an ideal option for an amateur to install they make the task very facile.
Noise - The downside of P90 pickups is that they aren't hum canceling like humbuckers. That means you could potentially run into some noise issues depending on how much gain you use. Shielding the control and pickup cavities can help a little, but you will always have some kind of noise. So, keep an eye on your gain when you're really digging in.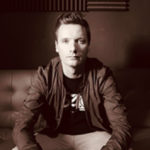 4. Fender Pure Vintage '65 Jazzmaster Pickup Set
The fourth set we have is a fab vintage recreation from Fender the '65 Jazzmaster pickup set, of 2 which can be easily fitted.
They are an authentic fabrication which stays true to the original models, benefiting from cloth wire as well as fiber constructed bobbins which mirror the manufacturing methods of their period of popularity.
The magnet wires are also enamel coated to give a vintage warmth. The magnets are Alnico V which give a more dynamic response.
The pole-pieces are flush mounted so they don't favor any particular strings. They are wax-potted which helps prevent feedback and noise.
Pros:
+ Vintage fender tones.
+ Authentic manufacturing.
+ Wax-potted.
Why We Liked It - They are reasonably priced especially as they are a pair, exceptionally well-made, have a balanced string response and can give a cheap squire a genuine Fender P90 pickup Jazzmaster-vibe which differs from the Gibson P90 tone.
5. Metallor P90 Soapbar Pickup
Next we have a ceramic pole option which again is a neck/bridge pair in a traditional soap-bar style. They seem pretty robust, the wires are PVC coated and they are simple to install as a replacement set in a LP or SG style.
They are reverse-wound to one another to help reduce hum and they are opposed polarity. They are a good high-gain option which provides versatile tonality between them.
The ceramic poles give it a far brighter treble making it ideal for jazzier genres but the tones are fatter and more satisfying than an old-school single coil.
Pros:
+ Clear ceramic pup.
+ Versatile sound.
+ Budget-friendly.
Why We Liked It - They are an impressive high-gain set which sounds great clean or dirty, and most of all, they won't break the bank.
6. Wilkinson Cream P90 Set
We are ending with a budget-replacement set from Wilkinson, a branch-off from the JHS pedal company which rose to popularity. They are a neck/bridge soap-bar style pair which provide a very classic P90 sound.
They are well-constructed and have calibrated resistance with the bridge being ever so slightly higher set. The pole spacing also differs ever so slightly with one at 50mm and the other 52mm. They make for an easy-install and come with all the necessary parts.
They have ivory-colored housing which gives them a retro look. They provide a solid response the neck is buttery. They have a noisy vintage low end though we would say they have a fair amount of hum in the mids.
Pros:
+ Pair of single-coil P90's.
+ Retro tonality.
+ Cheap P90 pickups.
Why We Liked It - They are a good run-of-the-mill set and whilst they don't exactly present anything spectacular, they do provide a notable vintage P90 feel.
P90 Pickups Buyers Guide
The P90 pickup was designed in 1946 to fatten the sounds of early single-coil pickups and in just 4 short years they became the new gold standard.
Their heyday was sadly a little short-lived due to the invention of the far meatier, cleaner Humbucker which quickly revolutionized the rock and roll scene.
They are still a single-coil option although some modern alternatives on the market see them as the split option of a double coil configuration.
They differ mainly in the fact that they are less-wound than their predecessor which gives them a little more gumption in the place of brightness and clarity.
They are still popular today because of their ability to provide a mixed option not quite as full-on nor scuzzy as a Humbucker but more pronounced and a little muddier than a twangy SC pup.
What are P90 Pickups Good For?
As they provide a bigger or thickened sound comparatively speaking to a single-coil option the middles are richer which gives them a wider range of applications when it comes to music genres.
Given that they aren't as powerful or gnarly at handling their distortion as their humbucking companions, they probably aren't a good option for metal and heavier genres, but they provide some epic lead tones for the blues and rock in general.
What Type of Guitar Can Accommodate a P90 pickup?
Any guitar with a Humbucker fitted can fit a P90 pickup though it is important to know what style of Humbucker you have as you may not be able to slip-in your run of the mill soap bar if you require dog ears to attach it.
Luckily P90 models come in a range of styles to cater to most needs. The Les Paul originally sported the P90 pickup and the Fender Jazzmaster added their version as well. The Les Paul P90 pickups are responsible for its rise to fame.
If you have a single-coil spot you are unfortunately going to have to modify it to fit a P90 in its place, which if you feel committed to, we would suggest you leave to a professional.
What to Look For in a P90 Pickup?
Once you know what style you need for mod-free installation, then it just depends on your budget. You can pick up a pair for a conservative cost but they probably won't make for much of an upgrade.
If you are replacing a broken set then they will probably do in a pinch but if you are looking to enhance your guitar we would suggest going with a reputable company who have a fair few years of fabrication under their belts. Gibson, Seymour Duncan, and Fender make some of the best sounding P90 pickups.
If you are looking for something truly vintage then go for something with older materials instead of modern renditions.
Modern versions are created to be cleaner and therefore make for the best noiseless P90 pickups.
You need to think about your desired output in terms of how much gain you want access to before amplification and the placement if you are buying singularly as a P-90 neck pickup will differ from a bridge one.
Ceramic can often be cheaper than Alnico and also is a little cleaner with less cross-talk. If you choose Alnico you should look for stable housing and or wax potting to help reduce potential feedback.
Conclusion
Altering the electronics of your guitar can transform an instrument. Replacing pickups is a relatively simple task once you know what you are looking for to suit your model without heavy modification it largely boils down to some basic wiring knowledge.
A new set of pickups is far more budget-friendly than investing in a new instrument and can give you a very similar, satisfactory result.
Those we have looked at today all make for interesting candidates and hopefully along with our buyer's guide will have inspired you to enhance your ax instead of substitute it.
Expert Tip
There are websites to help you work out what kind of pickups can and can't be installed in your pride and joy without carving-out her insides, Seymour Duncan has a comprehensive tool on theirs.
Did you Know
Gibson created the first P-90 pickups, first sported by a Les Paul giving it the iconic sound it is renowned for worldwide.
If you've enjoyed this review by Music Critic, please leave a positive rating:
[vc_separator