There's nothing more important to a guitarist than their trusty ax. Keeping it safe from weathering and other types of damage is essential for any guitarist as a result. Even if the instrument is a premium product that's been crafted by experts, there is still a risk that conditions can harm its performance. A humidifier is an excellent product for combating natural damage from the environment that the guitar is stored in. We're going to look at the 10 best guitar humidifiers on the market, as well as look at all the advantages that they offer.
For some, a humidifier might seem like a non-essential product. And there are many budding guitarists who won't have even come across this item before. At the end of this article, our buyer's guide will provide you with some eye-opening facts that will convince you just how important it can be.
This is especially true if you live in a dry climate or house. The humble humidifier will have a huge impact on your instrument's longevity. Fortunately, there are lots of manufacturers that provide affordable, effective products that can ensure that your beloved instrument is stored with the correct moisture levels. Each product is similar in many ways but they also utilize a variety of components to achieve the same ends. We'll explain the advantages of each method in our reviews of acoustic and electric guitar humidifiers below.
At a glance:

Our top 3 picks
Our team's top 3 recommendations
Best Overall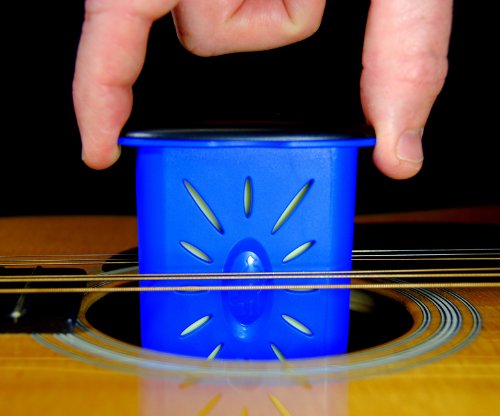 Music Nomad MN300 Humitar

Convenient flip-top for quick easy, mess-free monitoring
Long-lasting and low maintenance
Innovative materials used
Very affordable price tag
Premium Quality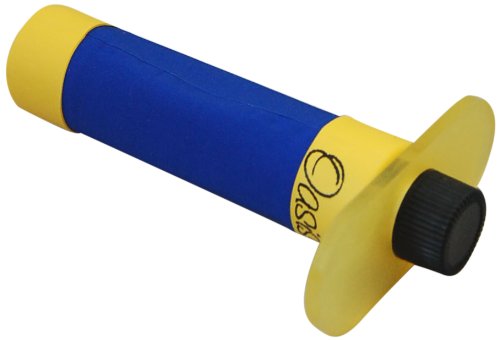 Oasis OH-1

Convenient flip-top for quick easy, mess-free monitoring
Long-lasting and low maintenance
Innovative materials used
Very affordable price tag
Great value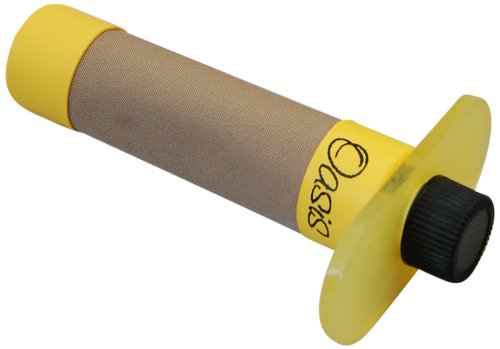 Oasis Plus+

Convenient flip-top for quick easy, mess-free monitoring
Long-lasting and low maintenance
Innovative materials used
Very affordable price tag
View The Best Guitar Humidifier Below
1. Music Nomad MN300 Humitar
Music Nomad stocks a range of innovative care solutions for keeping your guitar in the idyllic conditions required for optimum use. Music Nomad's products are safe and extremely easy to use. The Music Nomad MN300 Humitar acoustic guitar humidifier is a reasonably priced example of its products that will keep the tonewoods of your acoustic guitar in the best possible conditions.
This product has been carefully designed to provide a no-mess, low maintenance way of prolonging the integrity of all constructive wood combinations. It safely releases sufficient moisture in a balanced manner to help protect against warping, shrinking, and cracking. The humid-i-bar sponge holds 10x its weight in water and has anti-drip properties so you can rest assured there will be no accidents.
This excellent product is designed to hang from your acoustic or electric guitar's strings to release water inside the soundhole.
It really couldn't be simpler to use. You just soak the sponge in distilled water and place it inside the instrument. To check the conditions, simply flip open the top and give the sponge a poke. If it is dry to the touch, then it is time to re-hydrate again. It's that easy.
Pros:
+ Convenient flip-top for quick easy, mess-free monitoring
+ Long-lasting and low maintenance
+ Innovative materials used
+ Very affordable price tag
Why We Liked It -
It's quite simply an affordable, effective product that is easy to use. It doesn't require any hooks, clips, or other attachments either. And the sponge can be easily accessed, is simple to refill, and retains a lot of water. It's a superb, no-frills product that we can highly recommend if you have an acoustic guitar.
Protect Your Guitar - Don't just think about what goes inside your guitar. It's important to consider what environment you're placing your guitar in. Keep it out of direct sunlight in a temperature controlled environment. You'll want to keep your guitar in a high-quality case whenever possible to preserve and protect its tone and body.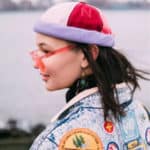 The Oasis OH-1 guitar humidifier features an effective design, with the manufacturers seemingly having thought of every eventuality. The sponge is made from a cutting-edge composite material, which we found to be highly effective. It features crystals that soak up the water and then form a gel-like consistency that will not leak because of overfilling. There are two levels of leak protection built into this product, so you don't need to worry about spillages at all.
This product features a thin, cylindrical design that contributes to its performance. It hangs from the strings of your acoustic or electric guitar ideally when cased. It has been designed to never touch the guitar's body. Its streamlined shape means that it can slide between the 3rd string and the 4th string, and is then suspended in an optimized, central position. It sits fairly deep inside the soundhole and provides a wide, even moisture distribution.
This humidifier also comes with a syringe to assist in re-soaking. You can see the current moisture level clearly, so you will always be able to tell when it is time to refill.
Pros:
+ Easy to know when it needs refilling
+ 3.5/8" depth
+ Two anti-leaking measures
+ Fits perfectly inside the guitar while it is inside its case
Why We Liked It - We like the composite material that this product is made from, which is a combination of crystal and rubber. The ease of installation is another big advantage. We think that it lasts a decent amount of time too, which enhances its value-for-money. It's easy to understand why it's so popular. A great product for anyone who wants a humidifier that can be used while your guitar is in its case.
The Oasis Plus+ is a maximum strength humidifier. It's a great product that's been calibrated to perform in extremely arid environments, such as a desert. It is the same size and compact shape as the blue model that we've just looked at but there is an important difference between the two. The humidification components in this product are made from a different substance. This substance means that this product offers approximately 50% more humidity output than the blue model.
Just like the previous model, this one features lots of user-friendly components. For example, it's a breeze to check the current moisture levels, which makes knowing when to refill it simple. It's also got two anti-leak measures to ensure that there's no spillage. It's important to note, however, that because it disperses moisture in larger quantities, then it needs refilling more often than the previous model.
Overall, this is another high-grade product from Oasis that will suit anyone who lives in an arid environment.
Pros:
+ Greater moisture dispersion for dryer areas
+ Compact design
+ Easy to monitor
+ Crystals form an anti-leak gel
Why We Liked It - Just like the previous Oasis model, this one is full of user-friendly features. The price is equally as affordable. It's a great choice for any guitarist who lives in a very dry environment, such as a desert area, and wants to keep their beloved instrument safe. It's also a good pick if you're going to travel with your guitar around an arid environment too.
Humidifiers - Humidifiers need to be regularly "refilled" in order to do their job. Set a notification on your phone or calendar to remind yourself to switch out your humidifier when needed. Note that humidifiers should always be damp, not dripping wet. Dripping wet humidifiers can warp the wood of your guitar, permanently distorting your sound output.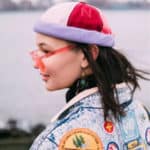 4. D'Addario Planet Waves
As a guitarist, you'll likely associate D'Addario with its high-quality strings. But it also manufactures humidifiers, of which this one is our favorite. It's an innovative device that's ideal for fluctuating temperatures. It features a two-way humidity control that ensures a safe, constant level of humifidity between 45% and 50%. It's designed to be used inside your guitar case, which is the best place for it to be stored when not being used, in our opinion.
This is a very low maintenance product that comes with two humidifying pouches. One is intended for the soundhole and the second is for your guitar's headstock. We like that it offers these two options, as we've found that many humidifier products neglect the all-important headstock.
To use this product, you simply place the two pouches in the appropriate areas of your guitar, and then it will start to work. Each pouch will last between two and four months before they need to be replaced. Their lifespan will depend on the conditions that they're dealing with. Considering the quality delivered by this product, we think the lifespan is quite impressive.
Pros:
+ No water, no drips, no mess!
+ Releases and absorbs water
+ Expertly designed by classical guitar specialists and is suitable for ukuleles and dulcimers as well
Why We Liked It - This is a superb product that's made by D'Addario, which is one of the most reliable brands when it comes to guitar accessories. We rate this humidifier so highly because of its two-part system, ensuring that both the body and headstock of your guitar is maintained correctly. It's an affordable product with a long lifespan too. A safe investment!
Next up is a great budget guitar humidifier. Herco advertises it as a complete care system and that is exactly what this nifty product is. It utilizes a natural clay blend to help provide vital humidity and prevent your guitar from drying out or cracking.
It also couldn't be easier to use. You simply soak the product for around 5 minutes and it's ready to go. You just need to do this once or twice a month. It will depend on the demands put on the humidifier due to the dryness of the air that it is surrounded it.
It has a decent lifespan too, as long as you keep an eye on it, and make sure to re-soak it regularly. It is convenient a convenient size that will fit inside most gig bags. It is so affordable that we think it's a good idea to buy 2 or 3 at a time. That means you can place them in multiple areas and completely protect your instrument. Remember, it isn't just the body woods that are susceptible to drying out.
Pros:
+ Natural, safe product
+ Less than 5 bucks each
+ Easy to use
Why We Liked It - It is a super affordable product thatis highly effective. The low price even means you can get a few of them and get increased protection for the whole of your guitar.
6. Planet Waves D'Addario Acoustic
This is another excellent product from D'Addario. It's a conventional humidifier, which features a container and sponge design. That means that it lacks the two-way capabilties of the previous D'Addario humidifier on our list. But it costs a lot less than that product, as a result. And, as it is made by D'Addario, then you can be assured a reliable, high-grade product that's gone through rigorous quality control.
A great feature of this product is the non-drip design. It dangles inside your guitar's soundhole without any need for clips or other attachments that could damage the instrument's finish. In fact, it never will need to touch a single part of your guitar.
It releases moisture slowly and evenly and retains a deceptive amount so doesn't need constant refilling unless the dry climate is particularly harsh where you are. Refilling couldn't be easier to. All you need to is to remove, re-moisten, and re-install. That's it!
Pros:
+ User friendly
+ Budget option from an excellent company
+ Long shelf life and can be used multiple times
Why We Liked It - It's an easy, safe, and affordable product that never makes contact with your guitar. And, as is typical for D'Addario, it's very reliable too. If you're looking for a great value for money choice, then this is the one.
This is a compact guitar humidifier that features a conventional design. It's also very affordable priced and very simple to use.
The sponge retains a good amount of liquid thanks to its density. It requires little to no effort to refill. You simply pour water into the top of the sponge or leave it submerged in a bowl of water to soak up the liquid.
The sponge can't be removed from its container, and this makes it a lot less messy than some of the other similarly priced humidification systems available. The dampness can be monitored by touch without the risk of spills because of the inability to remove the sponge. It is recommended to re-hydrate the inside on a monthly basis, though more arid areas may need a top up more frequently.
Again, this one hangs suspended between the two middle strings of your guitar. It hangs inside the soundhole without touching or damaging the body of your instrument. It has a drip-free design that allows for even moisture release, which will keep your guitar in optimal condition as far as the wood is concerned.
Pros:
+ Low price
+ Easy to use
+ No spillages or damage to guitar's finish
Why We Liked It - It's a great, low-cost option that delivers a mess-free, effective performance. It's also incredibly easy to use, making it a low-risk choice.
This product was created by Oasis because of the success of the blue model that you'll find earlier on our list. It is an updated, more advanced version of this model that has been created with customers' feedback in mind. It isn't just for guitars too, as it can be used for any stringed instrument. As you've probably guessed, it is an exceptional, high-level product that serious musicians will adore, we think.
This model is designed to be used inside a case. As a result, it can be paired with the soundhole model made by Oasis that we previously looked at. Together, these two products can work in unison to deliver a comprehensive amount of humidity control.
In terms of shape, it is thin and cylindrical. The compact size means that you can slip it into a small nook inside your case. It also features a belt clip for easy attachment. This product contains two neodymium magnets that aid its attachment capabilities. There's also an adhesive backing. In short, wherever you want to put it in your case, whether it's vertically or horizontally, then you'll be able to thanks to the magnets and adhesive.
The 'outside of the instrument' design means that it is perfectly suited to headstock maintenance inside guitar cases. But it is also suitable for a more diverse range of wooden instruments that also require humidity control for improving their maintenance.
This product comes with a syringe for easy, precise filling and refilling. It holds around 32cc of water, which means that it takes at least three syringes to fill it completely. Once it's up and running, then it will only require a single syringe of liquid to top it up.
Pros:
+ Two levels of leak protection
+ Long-lasting humidification
+ Easy to monitor, install, and refill
Why We Liked It - It's another exceptional Oasis product that can be used for guitars and other stringed instruments. As it is stored in a case rather than inside the instrument, then it also keeps your headstock in top condition, which is a great plus. And it can also be used in unison with the excellent blue Oasis model we looked at earlier.
This reasonably priced humidifier from Kyser comes in two sizes and can also accommodate parlor guitars. It's a popular choice because of the very affordable price tag and its effective design.
It's a compact product that lasts a very long time when used correctly, which means inside of a case rather than on a stand.
The installation process is a little trickier than our previous choice, but once you've got a hang of it, then it won't be an issue at all, we think. You simply need to slip it under the strings so that it's inside the soundhole. This is a reusable product, and if you maintain it correctly by using distilled water, then it will perform for a very long time.
Pros:
+ Sits inside the soundhole
+ Easy to refill
+ Affordable price
Why We Liked It - It's an effective product that's only drawback is the installation process. Still, it doesn't take long to know what you're doing. And as it is reusable and has a long lifespan, then you'll swiftly forget your early difficulties. It's a wonderful, affordable humidifier that we highly recommend.
This smart monitoring humidifier from Boveda is reminiscent of the D'Addario Humidipack product that we've already expressed our affection for. It is available as part of a ten pack, which means that it should last approximately three months, making it a value-for-money investment. It's also a reliable product, which is what you'd expect from Boveda.
This product is capable of providing a 40-55% humidity level. It requires zero activation or maintenance, thus eliminating all the hassle that can come with other guitar humidifying products.
Over-humidifying is an impossibility with this product too. Its natural ingredients and advanced reverse osmosis membrane ensure that the purified water vapors that it emits are kept within a precise humidity range. As they begin to expire, they start to solidify, so you'll always know when it's time to replace a pack with a new one.
Pros:
+ 10 pouches
+ High-tech, semi-permeable product that works via reverse osmosis
+ Lifespan between two and six months
+ Can be placed anywhere inside your case and you can use as many as you need at one time
Why We Liked It - It's a clever product that is highly effective and, when the lifespan is taken into account, also offers great value-for-money. The reverse osmosis system is innovative and just works very well. As an alternative to the D'Addario Humidpack, it's a good option. It's also available in a 60 gram package that will last you a very long time.
Protecting Your Instrument - Depending on your room size and guitar, you may need more than one humidifier for your instrument. Note that some humidifiers will be optimized for a certain room size so purchase the correct option accordingly. Also, it is best to use distilled water if you have access to it.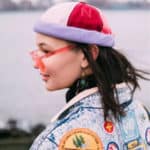 Guitar Humidifier Buyers Guide
As you'll have gathered from our product review, countless factors can affect your guitar during storage. The most important being the environment in which it is stored. As it is made from wood, then natural degradation is a risk, as it is with any object made from this material. But there are added factors with a guitar too, such as the pressure that it is constantly under due to the tension produced by the strings. That means that constant care is required when it comes to maintenance.
There is a lot to consider before you buy a guitar humidifier. The environment is the first factor to consider. The humidity of where you live has to be taken into account. And, depending on your location, that might differ depending on the season. For example, you might live somewhere that has very wet winters and dry summers, and you'll need to choose a product that will be effective during these different conditions.
It is also key to remember that the size, material, and design of your guitar case will have an impact on humidity permeability, and this needs to be taken into account when selecting the right style of humidifier to buy.
What Is A Guitar Humidifier?
A guitar humidifier is a device that evenly disperses water vapor inside your guitar case, and in many instances, actually inside of the guitar itself. How it does this will depend on the type of humidifier.
Generally, they will feature a very porous material, which will either arrive ready-to-go or will need moisture added to it. Some humidifiers will feature a dampened sponge, while others will use a different material to create a sponge-like consistency. Many are made from natural materials, while others feature man-made composites. For example, some manufacturers use clay or salts, while others use more advanced composites that have been designed in a laboratory to have properties specifically fit for function as a guitar humidifier. These can be in the form of jellies, crystals, or beads. Some are engineered with materials that have advanced absorbency and unbelievable water retention. It's quite remarkable how much technology goes into a product that seems so simple!
The porous component is then housed in a container which also varies from product to product. This component keeps the water from coming into contact with the instrument itself. Then it can safely create a fully humid environment inside your guitar case. Some humidifiers work when attached to stands, but ideally, you want a sealed area. It is always recommended guitars are stored in cases, as when left on stands there is a small possibility it could be knocked over and damaged.
How To Use A Guitar Humidifier?
Even though guitar humidifiers might function in a different way, they will almost always be very simple to use. In our reviews, you'll find a quick description of the installation method for each of the humidifiers, as well as how you monitor the moisture levels, so you know when to replace them or add more water to them.
As most customers will opt for something easy to use, most competitive brands have developed humidification systems that require very little effort from users.
If the product doesn't come damp, then your first step will be adding moisture to it. It is recommended that you use distilled water to guard against mold and another bacterial build-up inside the humidifier, which can spread to your guitar. This process may be as simple as removing - if removable - the sponge to soak it in water. The most fiddly this process will be, is if you need to use a syringe - which will be provided - to then insert the water through an access point.
Once the humidifier's sponge had been filled, then it will need placing inside the enclosure which is often a plastic pod or a breathable fabric pouch.
Typically, the humidifier then hangs between the strings in the center of your soundhole, as this is a prime position to give the broadest and most even dispersion of moisture. Some will sit below or above the strings in the space left so as not to stretch the strings.
It's a very low-maintenance product. It is easy to keep on top of refills as long as you remember to check from time to time on the moisture levels.
Do I Need A Guitar Humidifier?
Unless you live in an area with a constant, balanced humidity level, then the answer is 'yes'.
Of course, it's not possible to control the weather or climate in which we live. But we can educate ourselves on how these environmental factors might impact our beloved instruments. Research your climate, check the humidity levels, and then you can choose a humidifier that will keep your guitar in immaculate condition.
If you don't keep your guitar in optimum conditions, then it will inevitably be subject to warping, swelling, bending, cracking, and joint or layer separation.
Guitar Humidifier Benefits
It's quite simple. A guitar humidifier will make your guitar stay in top condition for longer. It will extend its lifespan by counteracting dryness that can lead to cracking, which is so often an issue for guitars.
A lack of humidity is responsible for the majority of guitar repairs, so it is a safe bet to say that it is an essential accessory for maintaining your instrument.
Best Acoustic Guitar Humidifier?
The D'Addario Humidipak is tough to beat as far as performance is concerned. Primarily because it offers 2-way protection. This means that regardless of the natural humidity levels and their fluctuation, the humidifier will always deliver the optimum moisture levels.
Also, this product provides more complete coverage, as the headstock is taken care of as well as the body.
The Boveda humidification system is also on par but we prefer the pouch system of the D'Addario to prevent against accidental breakage.
This excellent product was the first of its kind, though many other manufacturers have now produced 2-way protection systems to compete with D'Addario.
As they need to be replaced rather than simply re-soaked, then these pouches can work out a bit more expensive than some other humidifiers. If you prefer a bargain, then Oasis humidifiers are perhaps a better option. And if you want to keep costs down even lower, then Herco is an excellent cheap choice.
Best Guitar Case Humidifier?
All guitar cases are different sizes, of course. That's because the case will be designed with a specific guitar in mind, or, at the least, the style of guitar. That means that you need to keep the dimensions of your case in mind before choosing a humidifier.
The clear candidate for the best guitar case humidifier would be the Oasis OH-6. Its compact size and unique magnetic latch-on attachment concept are excellent features. It's also a versatile product that should fit in a wide range of cases.
Conclusion
It's clear that a humidifier is an important accessory for any guitarist. The first factor to consider is the effectiveness of the product. Then you need to look at cost, as it's important to get good value for money, in our opinion. Once you've looked at these factors, you should then consider the style of the product. Some are reusable and others are not. Of course, if you can refill it, then you'll save money in the long-term, but you may not get the same quality that you'd get from a product that cannot be refilled.
There are some great humidification systems available. Most of them cost well under the $20 mark, with budget options starting from around $4. That means that it won't break the bank to keep your guitar in perfect shape. It's a low-risk product to buy because of the low price tag. Just order one, install it, and see if you notice the benefits, which we think you will.
We can highly recommend any of the products that are on our list. We also hope that our buyer's guide has answered all the questions you might have had.
Expert Tip
If you want to keep a closer eye on humidity levels or aren't sure what kind of conditions you're living in, then it would be wise to invest in a hydrometer. There are many models on the market. Generally, this is an affordable product that can come in very handy. They provide a more detailed analysis of the moisture levels inside your case. It is a superb solution for those who live in areas with dramatic shifts in temperature and humidity as well as those who regularly travel around while performing.
Did You Know?
Relative humidity levels that reside above 55% can, unfortunately, begin to dismantle your precious instrument. It is also important to remember that ideal temperatures for storage should be between 70-75 fahrenheit.
If you've enjoyed this review by Music Critic, please leave a positive rating:
[vc_separator