To get the most out of your ax, you're going to need to have the best guitar strings. They can have a big impact on everything from tone to playability. In this article, we're going to show you our favorite string sets on the market, which will appeal to guitarists of all levels and with different budgets.
The main key features to look out for when researching this product are the gauges, winding methods, and the coating used on the strings. All these elements can impact the longevity and sound that they offer. That's why you need to ensure that you choose a product that's suited to your guitar as well as to the style of music you intend to play.
Although it might not seem like the most complex piece of equipment, there are still lots of variables. But there's no need to feel overwhelmed by the choice that you have. We'll cover all the key information in this article, as well as answer lots of the important questions that you might have. We'll even tell you how you can replace your strings and what to do if you have breakages.
Let's begin with the top ten guitar string sets on the market before we move onto the comprehensive buyer's guide.
At a glance:

Our top 3 picks
Our team's top 3 recommendations
Best Overall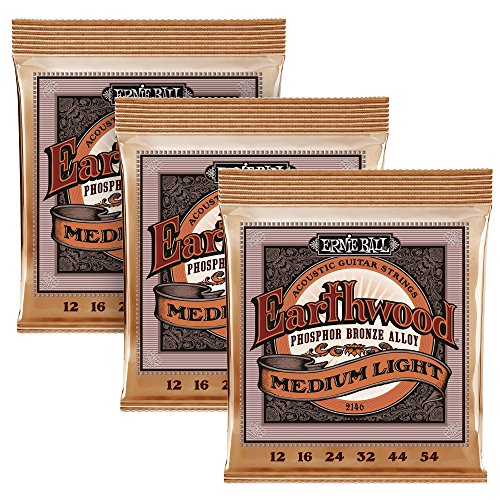 Ernie Ball Phosphor Bronze

The gauges are .012, .016, .024, .032, .044, .054
Affordable price
Copper and phosphor
Premium Quality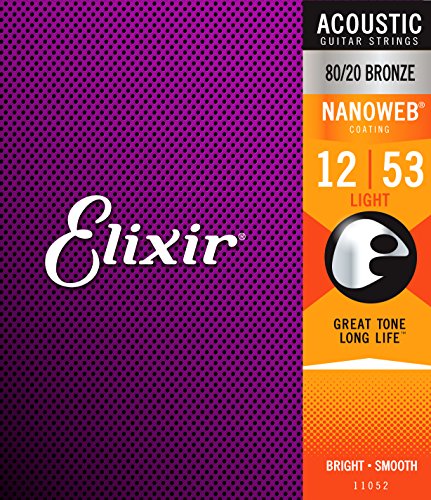 Elixir Strings 80/20

The gauges are .012, .016, .024, .032, .044, .054
Affordable price
Copper and phosphor
Great value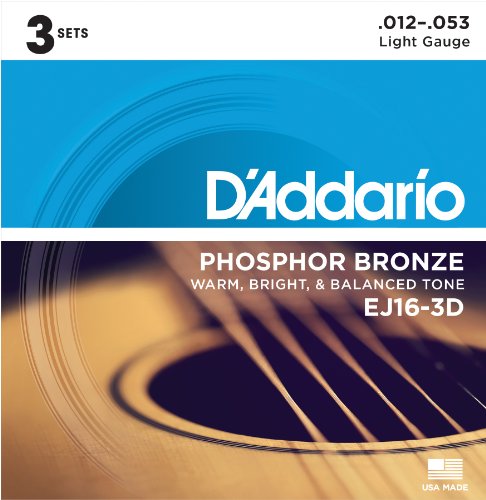 D'Addario EJ16

The gauges are .012, .016, .024, .032, .044, .054
Affordable price
Copper and phosphor
View The Best Guitar String Set Below
1. Ernie Ball Phosphor Bronze
This is a gorgeous set of phosphor bronze strings from Ernie Ball, which has been a leader in terms of string manufacturing for decades. They're part of EB's Earthwood line and are designed for acoustic guitars. They will sound bright when first attached to your instrument, but once they have settled, then they deliver a lovely, warm tone. We also think that they offer very good tactile response.
These acoustic strings feature a hex design. The wounding has been done to a high level. They're also eye-catching, thanks to their orange color, and can truly bring out the best of any acoustic.
They provide an extended frequency range as the low strings feature heavier gauges than is standard. This means that you can create more tonal variety than with a standard string set.
As always with Ernie Ball, they're affordably priced, meaning that they're a good value-for-money choice. Few other manufacturers can compete with Ernie Ball when it comes to value. That's why it's so popular with guitarists around the world.
Pros:
+ The gauges are .012, .016, .024, .032, .044, .054
+ Affordable price
+ Copper and phosphor
Why We Liked It - These strings have it all. They're affordably priced, deliver a wide tonal range, and they are designed to last. We're big fans of Ernie Ball. And this product is proof of why we love Ernie Ball so much. If you play the acoustic and you want reliable, afforable strings that deliver great value, then you can't go wrong with these.
String Type - Make sure you select a set of guitar strings that feels comfortable based on your playing experience. It may be wise to hold off on heavier gauges of strings until you've built up some fingerpad strength. In addition, be sure to learn how to change your guitar strings on your own as this is an essential part of being a guitarist.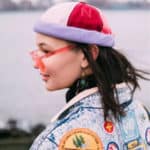 These 80/20 Elixir strings are made from a copper and zinc alloy that's been wrapped in bronze. They've also got a NANOWEB coating that's so understated that you can hardly notice it when playing. In fact, you'd likely mistake them for being uncoated. They're ideal for anyone who wants a long-lasting tone, as well as protection from corrosion. We find that the coating also makes it easier to slide your fingers across them. It also means that you don't need to worry about squeaking, which is important if you're planning on performing or recording with them.
They're available in a wide range of gauges. So, regardless of your needs, it's more than likely you'll find a set that suits your playing style.
We can recommend them to any guitarist who wants to make a long-term investment. Yes, they might cost a little more than other strings, but they will last twice as long, so you'll end up saving money in the long run. And, even though the price is a little higher, it's still very reasonable, in our opinion.
Pros:
+ Reasonably priced
+ Extended tone life
+ Enhanced playability thanks to NANOWEB coating
Why We Liked It - We love the long-lasting tonal life that they offer. We're also fans of the squeak-free performance that the NANOWEB coating delivers too. They're simply excellent strings that are designed to last. A safe investment, in our opinion, especially for guitarists who record or perform live.
This set of strings are made by D'Addario, which another of the big manufacturers that has an excellent reputation for quality. They're designed for acoustics, and they feature a bronze and phosphor alloy composition. They've also got high carbon and plain steel wire hex cores. They feature a lock twist design that prevents slippages. As always from D'Addario, they're made in-house, meaning that they've gone through a rigorous quality control procedure.
In terms of gauges, they're lighter than standard. That means that they deliver great clarity and sustain when the treble strings are played. It's possible to purchase other D'Addario strings that have an even lighter gauge.
We think that they'd be a great set for beginners. The price is hard to argue with. And as always with D'Addario, quality is guaranteed.
Pros:
+ Great acoustic guitar strings
+ Well balanced
+ Expertly produced
Why We Liked It - These are well-balanced strings that have a lighter gauge which ensures clarity and brightness, especially with the treble strings. D'Addario is one of the most reliable brands out there too, so if you want to be ensured quality, then these are a low-risk choice.
Stretching Strings - Whenever you put on a new set of strings, some experts recommend slightly "stretching" the strings to wear them in slightly. Whether you do this or not, you may notice that your guitar doesn't hold a particular tuning for very long. This is totally normal. Just know that eventually the strings will stabilize and hold a tune without issue.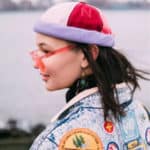 4. Ernie Ball Regular Slinky Nickel
Every guitarist knows Regular Slinky strings from Ernie Ball. They are quite possibly the most popular and famous electric guitar strings that have ever hit the market. Jimmy Page and Keith Richards are just two of the legends who have used them in the past. These were even the first strings that featured standardized gauging. Thes ones are .10, .13, .17, .26, .36, and .46.
At the heart of this product is simplicity. And it's this simplicity that's led to its popularity. Each string has a distinctive, user-friendly feel. They also have high-carbon steel cores which are then tin-plated before being wound with nickel. At the end of them, you've got twisted brass wires, which makes changing them convenient and simple.
Pros:
+ Precision wound
+ Most popular strings in history
+ Regular gauge set
+ High carbon steel core
Why We Liked It - If they're good enough for Jimmy Page, Keith Richards, Slash, and Billie Joe Armstrong, then they're good enough for us too. They're superb strings that are a pleasure to play. They're not over-complicated either. They simply do what you want them to do and they do it well. The price is also so low that they're a low risk investment too.
This is another great product from D'Addario. They're nickel-plated, steel strings that are designed for electric guitars. They deliver a bright, distinct tone that is snappier than many other string sets.
As always with D'Addario, they've been constructed to a high degree. Cutting-edge techniques have been utilized to ensure that quality. For example, to create optimum gauges, they have been made with computer-aided laser guidance.
They are available with standard gauging, which is from .10 to .46. They've been round to a precise level. And they come packaged in anti-corrosive bags, so you don't need to worry about any degradation of quality during the transit process.
Overall, they're lovely strings that should be chosen by anyone who likes their guitar to sound bright and crisp.
Pros:
+ Standard gauges
+ Bright sound
+ Long lasting
Why We Liked It - These are a great choice if you want soft and supple strings with great response and intonation for your electric guitar.
6. Ernie Ball 2223 Nickel Super Slinky
This is another set of Ernie Ball slinky strings. These are thinner than the last set, though. Their gauges are .9, .11, .16, .24, .32, and .42. Just like the other Slinky strings, these have been made with precision in mind. They feature high-carbon, hex-shaped cores, and they've also been wound in pure nickel.
Not only are they cheap, but they are also available in multi-packs, which makes them even more affordable. They're truly the best value-for-money strings on the market, which is why they're so popular.
Of course, the thinner strings are, then the more likely they'll break. That's especially true with those super thin treble strings. It does, however, allow you to play with lower tension, which can allow you to bend the strings easier, which is great for guitar solos, we think.
Pros:
+ Low tension
+ Light gauge
+ Nickel plated
+ Affordable
Why We Liked It - They're another set of Ernie Ball Slinky strings, and as you'll know, we love them. They're easy to bend, affordably priced, and the tone is great too. Ernie Ball doesn't just make strings for electric guitar. They also make good cheap acoustic guitar strings too.
7. D'Addario EJ45 Pro-Arte
Next up, we've got a set of nylon strings that are designed for a classical or Spanish guitar. They've been made by D'Addario, which has been in business for 300 years, so it knows a thing or two about classical guitar string products. They deliver a well-balanced tone, easy playability, and they are affordably priced too. They've got standard gauges which are .028, .032, .040, .029, .035, and .043.
These strings feature a regular tension too, and they deliver comfortable resistance for easy playability. Each string is wound precisely, as you'd expect from D'Addario, and they've been measured thanks to laser assistance. These strings for acoustic guitars are composed of multi-filament nylon with silver-plated copper for a warmer sound and glistening sustain. They hold intonation very well, so they'll last you a while, and they are packaged in an anti-oxidant bag, so they will always arrive fresh and in pristine condition.
Pros:
+ Normal-tension strings for balanced playing
+ Laser measured
+ Trusted brand
Why We Liked It - The classical winding methods on these strings bring out the natural tonal characteristics of your instrument, letting it resonate beautifully. These strings are incredibly accurate because of laser measurement. They're superb all-rounders that will suit classical guitarists of all levels.
Next up are an extra light set from Martin & Co. This set is suitable for all skill levels. They are easy to play with and offer a good tactile response. The fine gauge on the treble strings makes for easier playability. Overall, they deliver lovely resonance and are a pleasure to listen to. They also won't cause your fingertips much damage, which is a good feature for novices. If the gauge on these strings is too light, then you might want to check out some other Martin strings, as it makes a wide range.
They feature thin cores and are made from phosphor bronze. We think that they're well-suited to smaller guitars, such as 3/4 or 1/2 sizes. Each string is individually packaged so that they arrive in mint condition. They are also available in a multi-pack that allows you to get better value for money.
Pros:
+ Extra light
+ Suitable for smaller guitars
+ Increased flexibility
+ Phosphor bronze wrapped
Why We Liked It - They're easy on your fingers, offer good resonance, and are affordably priced. These features make them a good choice for beginners, in our opinion.
9. Ernie Ball 2220 Power Slinky
Now we move onto the last set of Ernie Ball Slinky strings. These ones are the heaviest of the lot with gauges ranging from 0.11 to 0.48. As always with Ernie Ball, they have gone through rigorous quality control so you can be assured consistent and reliable quality. We think that they deliver a well-balanced tone that's ideal for rhythm guitarists. They're perfect for blues and rock n' roll, we think.
The construction is high quality. They feature round wound bass strings that have high-carbon steel hex cores and are nickel-plated.
If you're looking for power, then this product is ideal for you. It's also the same set that Metallica and Guns n' Roses use. You can purchase them in a multi-pack if you want to bag a bargain too.
Pros:
+ Nickel plated, round wound
+ Thicker selection of gauges
+ Ideal for rock, metal, and blues
Why We Liked It - They're robust, durable strings that deliver a broad tonal range. The heavy gauges also add to the resonance that they offer. For rockers and blues fans, you really can't go wrong with this Ernie Ball product.
We all know that Gibson electric guitars are some of the best around. Of course, the Les Paul has become one of the most legendary axes in rock 'n' roll history. And these strings are what comes as standard on Gibson's guitars. So, as you'll expect, they deliver a lot of quality.
As the name suggests, they offer a stunning, bright tone that sounds particularly sweet when playing the treble strings. They offer a gauge range between 0.10 and 0.46. They feature Swedish hex-cored steel wires, which is then wound with high-quality nickel plating.
They cost a little more than standard strings, but the price difference is nominal. You can also find some great deals on them online. Regardless of how much you pay, you get bang for your buck, as they deliver an impressive amount of longevity. If you play your guitar frequently, perhaps on stage, then they're a great choice, as they hold their tone very well.
Pros:
+ Nickel-plated
+ Trusted brand
+ Durable
Why We Liked It - These are long-lasting strings that offer warmth and brightness. They're a typically high-grade product from Gibson and will suit any Gibson guitar. Overall, they're a premium product that's well worth paying extra for.
Tonalitiy - Different guitar string types provide different tonalities, allowing you to experiment more with your sound. Also, don't forget to experiment with different types of tuning throughout your guitar journey. If you're not sure what's out there, there are tons of free resources on guitar tuning available for free online.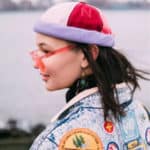 Guitar String Buying Guide
As you've already seen, you have a lot of choices when it comes to buying guitar strings. You need to consider the tension, gauges, coatings, and materials that they're made of, amongst other things.
In this guide, we'll explain how to tell the difference between different products, what ones will be best suited to your needs, and answer all the other important questions you might have. Let's get on with it!
What to Look for When Buying Guitar Strings?
Firstly, you need to select strings that are designed for your type of guitar. That means that you want to choose nylon for a classical or Spanish guitar, for example. If you have an acoustic or an electric, then you'll also need to choose the right material for your instrument.
Next, you should consider your skill level. Beginners will want to select different gauges and tensions to more advanced guitarists.
You will also want to think about your style of playing. Finger-pickers or shredders will not want to have the same strings as a rhythm guitarist or a chord strummer. You should also keep in mind that some products will be better suited to different genres, as the tone will be different. The lighter the gauge, then the less durable the strings will be too, and if you're a shredder, you need to think about this, as you might end up with lots of breakages.
As with any purchase, your budget needs to be considered too. If possible, purchase multi-packs, as it will save you money in the long run. Generally, however, strings are very reasonably priced, with the most expensive ones still costing less than $20.
How Often Should you Change Guitar Strings?
It's recommended that you change your strings after they've been used for 100 hours of playing. Of course, if you have a breakage in that time, then you'll need to change them earlier - or at least replace the broken string. About 100 hours is when the tone will start to dampen. This could take a hobby guitarist up to six months to achieve, while a professional may get through the hundred hours in a matter of weeks. The style of play should also be taken into account, though, as an intense classical guitar player might damage the strings more quickly from using their fingernails to pick. Likewise, a metalhead might also damage the strings more quickly too.
Lots of guitarists neglect to change their strings. We tend to forget to do so, and just wait until one of them breaks. This isn't a good idea, as you'll end up getting used to lifeless tonal performance. You should also remember that there is a balance. Some strings improve with age, but then they reach a peak and the quality starts to taper off.
It's always a good idea to keep an eye on the condition of your strings, just in case there is more than standard wear and tear affecting them. Heavy-handed fretting can cause underside indentations and wear down the winding until it starts unraveling. Bending, tuning, and down tuning frequently will also affect them, causing metal fatigue. Surface oxidization is another thing that will compromise your strings over time. Exposure to air, moisture, skin oils and perspiration all have a corrosive effect on your strings.
How to Change Guitar Strings?
Changing your strings isn't a difficult procedure. It can be done quickly and without any assistance from a professional. The method varies, however, depending on the type of guitar that you have.
We've previously covered how to change strings on a classical or Spanish guitar in our ten best nylon strings article.
Here is a decent video from Fender about changing electric guitar strings:
https://www.youtube.com/watch?v=4CtqfHmssx8
Where to Buy Guitar Strings?
It's easy to buy guitar strings these days. You simply need to look online. You can find all the products on our list for sale on Amazon. Many of them are available in multi-packs, which can save you money in the long run. When buying online, it's worthwhile checking who the seller is, because some shady characters sell knock-off strings online that aren't the real deal.
Of course, you can also buy strings in musical instrument stores. The strings that made our list are all manufactured by legitimate, high-level brands so they are stocked in most retailers across America.
Which String Gauge to Choose?
Thicker strings need more tension to produce the same note, while a thinner string can produce the same note at a lower tension.
Thicker gauge string sets reach their resonant frequency quicker because there is more metal to vibrate. They also create a louder volume for the same reason. This can also mean less fret buzz but fret buzz can be down to your guitar.
Thicker strings are a little harder to pluck, so you need stronger fingers and more force to hold notes when soloing.
Beginners will prefer a lighter gauge, but you need to remember that thinner strings can be tough on fingertips. The looser the string is the easier it is to bend, which is an advantage if you bend a lot, but at the same time, they can be too loose for chord strumming and make it feel arduous.
It can take a little experimentation to find your ideal strings. It's a good idea to purchase a few sets with different gauges if you're a beginner so you can find what suits you. Of course, you can't go wrong with standard gauges. Then again, you might get more out of lighter or heavier gauges. Just like a guitar, it tends to be personal preference with strings, so you'll find your ideal set after some time.
Which Guitar Strings for Acoustic?
Most acoustic guitars use steel strings. Some companies make nylon acoustic strings, which tend to be for junior models, travel models, or budget models. They are designed to be affordable, as the neck woods need to be of good quality to withstand steel string tension, so if you use cheaper woods to produce a low-priced product then nylon could be the only option.
What Guitar Strings for Electric?
You need to consider the gauges with an electric guitar. If you are a novice, try different types until you find one that suits you. All electric guitar strings are made from steel, although some brands will use a fusion of other metals. Nickel-plated steel is popular. Some brands will tin-plate.
The major differences in strings come down to the windings or the coatings, that's if they have them.
Some companies offer flat-wound variants on top of their various round wound options. These are mellower and ideal for jazz, fingerpicking, or sliding.
Which Guitar Strings for Classical?
Again, it will come down to your style of playing as well as the genre of music that you enjoy playing.
The big difference with classical strings is how you attach them to your guitar, as well as the winding alloys. You might want to look at our list of the 10 of the best nylon strings, as we cover the issue you there in-depth, and we also recommend some products that could be ideal for your needs.
Best Guitar Strings for Metal?
For metal, then you want the strings to be reinforced, especially if you thrash a lot. Dunlop heavy strings are an excellent, durable choice. We can also recommend Ernie Ball Power Slinky strings, which are heavy and well-suited to metal. Make sure to check what the coating is, as if they're coated then this will give them added protection and make breakages less common. It will also fight corrosion. Having corrosion protection is important if you perform under stage lights as your fingers will be sweatier and this is a big cause of corrosion.
Ultimately, for heavy metal, you want to have the strongest guitar strings possible, which are also comfortable for you to play and suit your level of ability.
Which Guitar Strings are Best for Beginners?
For beginners, we recommend a standard or light set to begin with. The lower tension makes for easier playability and will be less likely to harm your fingertips.
For acoustic guitars, then try the D'Addario EJ16 set. They are a comfortable, light gauge but don't lack too much tension.
For electric guitars, either the Ernie Ball Regular Slinky or Super Slinky are both great options. It's important to note that these strings can be quite thin too, so you need to be careful you don't overplay at the beginning and hurt your fingertips.
Conclusion
It's never a bad idea to upgrade your strings, especially if you've not changed them for a while and they're starting to lose their brightness. It's not a big financial risk either, as they are very reasonably priced. The difference in cost between most products is nominal too, so it's always worthwhile to spend a bit extra. You'll find that more expensive products offer you better resonance, tactile response, and this can even improve your abilities with your beloved instrument.
You'll always notice a big improvement to the sound of your guitar once you've attached new strings to it. Still, it's worth experimenting with different strings before settling on a set that you'll always use. There is a big difference in how they feel and sound, with some suiting certain guitars better than others.
If you're a beginner, then don't buy a set that are designed for experts. It will halt your progress and could lead you to become disconcerted because you'll find your fingertips hurting. Buy a set that suits your skill level and you won't be disappointed.
We hope that this article has enlightened you. We've tried to answer all the questions you might have. And we've also shown you ten awesome products that would be a safe investment.
Expert Tip
If you're not sure what strings are the best for you, then invest in a couple of different types. Then you can try them each out over time and see what ones suit your style best.
Did You Know?
D'Addario invented the very first winding machine, which inspired the machines that modern string manufacturers use today.
If you've enjoyed this review by Music Critic, please leave a positive rating:
[vc_separator