Review of the Orangewood Guitars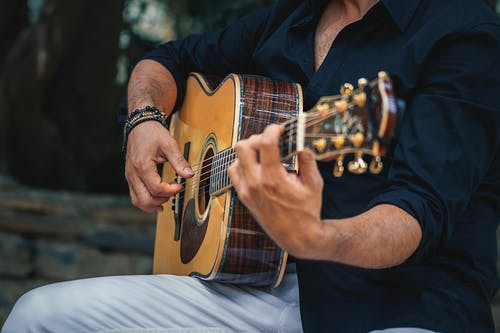 Orangewood Guitars are a relatively new company that released its first series of acoustic guitars back in 2018. This Los Angeles-based manufacturer of premium and budget acoustics, acoustic electrics, and ukuleles has quickly earned a great reputation for its well-designed products.
One of the reasons why Orangewood Guitars was created – and why its guitars are so good – was so that musicians could be involved in the design process. Its instruments aren't created on a computer by a design team that's main purpose is to produce cheap guitars that offer inadequate tone and playability. Instead, Orangewood Guitars employs passionate musicians who know what they want from a guitar. This desire to produce guitars with guitarists in mind is evident when inspecting the gorgeous, affordable instruments that Orangewood has created.
Orangewood Guitars sells its guitars and ukuleles at a range of prices, with there being a budget collection that's ideal for complete novices, as well as being various other collections that will appeal to intermediate and more advanced guitarists. Let's have a look at some of its finest models and see why so many people are investing in Orangewood Guitars instead of more established brands like Yamaha and Martin.
The Playa Collection
We'll start with one of Orangewood Guitars' low-priced collections that's ideal for newbies. The Playa Collection features four regular-sized acoustics and two mini-acoustics, which are ideal for younger or smaller guitarists.
The most popular guitar in this series is the Rey Mahogany acoustic. It has a grand auditorium cutaway design and has a layered mahogany top, back, and sides. The fretboard is made from a hybrid wood material and has a 25.5" scale. It's been given a gorgeous natural satin finish that contributes to the guitar's lovely looks that make it seem like a much more expensive model. This is quite simply an impressive guitar that outperforms similarly priced models from the more established budget brands. Key to its quality is the smooth playability that it offers, especially when playing further down the fretboard. The tone is sumptuous. It's also built to last, so even though it falls into the budget-priced category, it can be used by guitarists who have moved past the fundamentals and are now intermediates.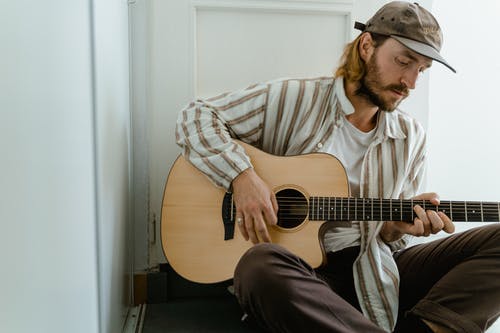 Another standout guitar in the Playa Collection is the Manhattan, which is slightly cheaper than the Rey Mahogany. The Manhattan is a dreadnought acoustic, which is a decent size and shape for beginners to learn on. It produces a bold, powerful tone and offers a good amount of resonance. Once again, it has been constructed from high-grade materials. The top is made from layered spruce, which gives it a classic look. The back and sides are made from layered mahogany, and this contributes to the gorgeous tone that it offers. Just like the Rey Mahogany, it's got a fretboard and bridge that's composed of a hybrid wood. The scale is also 25.5". Despite its dreadnought shape, it remains lightweight and easy to handle, which ensures easy playability. It's a superb choice as a first guitar, in our opinion, or for a more advanced guitarist who is looking for a bargain.
We'll now have a look at the two mini guitars that are part of the Playa Collection. Both of these models are priced the same, as they're both the same baby concert shape but simply are made from different materials. Both guitars have hybrid wood bridges and fretboards. They also share a scale length of 23.5". Each has a mahogany neck, as well as layered mahogany back and sides. The difference between the Dana Mahogany and the Dana Spruce is that the former has a layered mahogany top while the latter has a layered spruce top. Both guitars are perfect for traveling with or for taking to the park or beach for an impromptu strumming session. There is a slight difference in tone between the two, with the mahogany contributing to more warmth than the spruce, which is brighter. Of course, these guitars look different because of the difference in the color of the two materials, and it's a matter of taste as to which one you prefer. Either would be a good investment as a portable guitar or for a younger or smaller guitarist to learn on.
The Topanga Collection
Let's now jump to an Orangewood Guitars collection at the other end of the price spectrum. The Topanga Collection is Orangewood's premium series, which features an all-solid design. There are four acoustic guitars in this series with three of them offering you the ability to amplify them.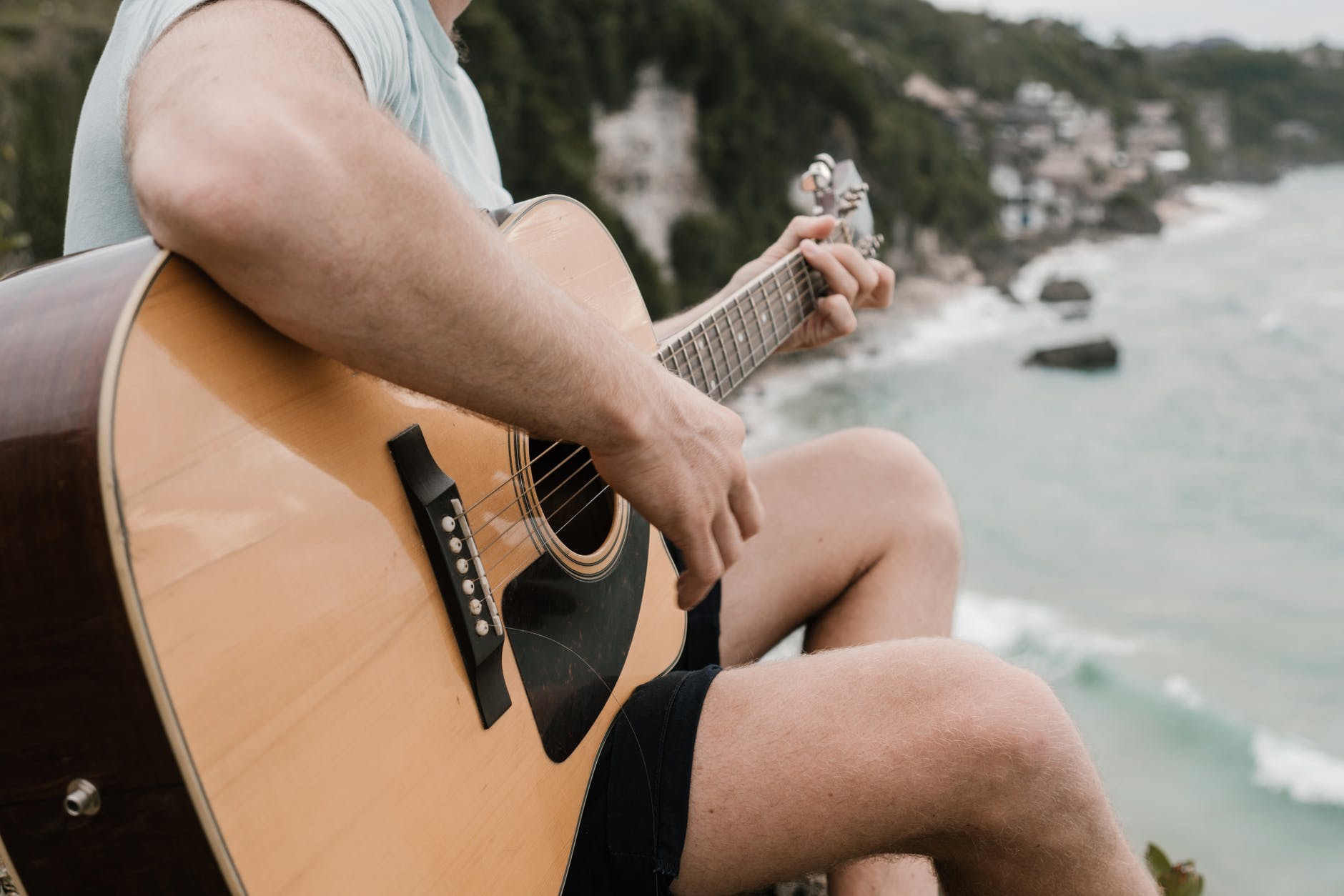 The only completely acoustic model in this series is the Berkeley. This is a lovely guitar that has a dreadnought body shape, as well as a 25.5" scale. As you'd expect for a premium instrument, it features high-grade materials, which Orangewood shapes and finishes to perfection. It has a solid Pau Ferro back and sides, as well as a torrefied solid Sitka spruce top. These materials contribute to exceptional tone, as well as a significant amount of volume. It's a lovely instrument to play, with the ebony fretboard and mahogany neck being dreams to maneuver. The mother of pearl inlays and gold tuners truly enhance the looks of this gorgeous instrument too.
If you like the sound of the Berkeley but are seeking the ability to amplify the instrument for live performances, then you've got the option of the Berkeley Live. This is a slightly more expensive version of the Berkeley, which has one major difference. It features an LG Baggs Anthem pickup so that you can amplify it. This is one of the most well-regarded pickups for an acoustic guitar that's on the market. It captures the tone of the guitar perfectly. The natural resonance of the guitar also shows through without there being any unwanted distortion.
There are two more electric-acoustic models in the Topanga Collection. Both of these guitars also feature the LR Baggs Anthem pickup. The first model we'll look at is the Cleo Live. This is a lovely guitar that delivers an incredibly rich and warm tone, which is thanks to the materials it has been made from. It's got a torrefied Sitka spruce top, and solid Pau Ferro sides and back. The neck is made from mahogany, while the fretboard is made from ebony and has abalone inlays. Typically for an Orangewood Guitars' instrument, the designers have ensured that playability has been kept in mind. You can maneuver the fretboard easily, even when you're down at the bottom of the fretboard. It's got a grand auditorium cutaway body that also helps you reach areas of the fretboard that you might not be able to with a dreadnought.
The other electric acoustic in this collection is the Sierra Live. This guitar has a grand concert shape that will suit larger guitarists or anyone who wants booming, powerful volume and tone. The Sierra Live is made from the same materials as the Cleo Live with the main difference being the shape of the guitar and the size. It's another worthy choice for anyone seeking an affordable, premium guitar that can be used for live performances either amplified or unplugged.
We've looked in-depth at some of Orangewood Guitars' most popular models. We'll now just give a brief introduction to some of the other collections that the brand offers.
The Highland Collection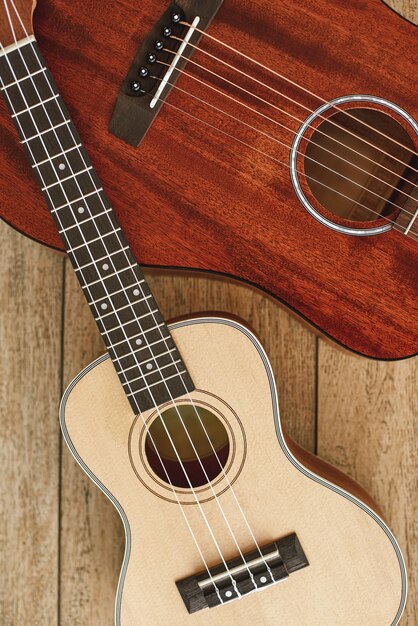 The Highland Collection is the second tier of Orangewood Guitars' models in terms of price. Although, every guitar that Orangewood offers would likely cost a few hundred extra bucks if it had been made by a more famous brand. Orangewood Guitars is all about musicians. As a result, it keeps its instruments affordable. The Highland Collection is a perfect example of this exceptional value for money that the company offers. It includes five models, which are available either as an acoustic or an electric acoustic. The Live versions of the five models all include the award-winning Anthem pickup from L.R. Baggs. The standout model in this collection, in our opinion, is the Sage Mahogany, which delivers a crisp, bright tone and outstanding clarity.
There are two other solid top collections, which are the Melrose and Overland collections. Orangewood Guitars also sells lovely ukuleles that also offer excellent value for money. This is certainly a company that can be recommended to guitarists who want quality for a bargain price.
Summary
Orangewood Guitars is a manufacturer of acoustic and electric-acoustic guitars, as well as ukuleles, which is based in Los Angeles, California. Its products are designed by musicians. It sells its products in a wide range of price brackets with all its instruments offering exceptional value for money.
There are five collections of acoustic and electric-acoustic guitars. These are the Topanga, Highland, Melrose, Overland, and Playa collections. Its ukuleles are found in the Marina collection. The Playa collection is particularly recommended to newbie guitarists who want easy playability, rich tone, and durable construction.
Pros:
+ Wide range of guitars in various price brackets
+ Exceptional build quality
+ Designed by musicians with musicians in mind
+ High-grade materials
+ Great customer service
Cons:
- There is little to fault this company unless you are looking for a very expensive model
Why We Like It:
Despite being a new company, Orangewood Guitars has come a long way in a short time. Its products always feature a thoughtful design that's down to the involvement of passionate musicians being involved in the design process. There are few manufacturers that offer such good value for money. Whether you're a complete novice or an advanced guitarist, we can gladly recommend an Orangewood Guitars instrument. They offer you the perfect combination of playability, build quality, and tone.
If you liked the article, please leave your feedback.